Adventure means different things to different people. For any mountain biker, hiker, or climber the definition probably tends towards the extreme – perhaps a seven-day mountain bike race over 565 kilometers with a vertical gain of 50,000 meters through the Himalayas. It's the Hero MTB Himalaya mountain bike challenge.
"It has been called both the most difficult and the most meaningful of riding events by participants in the past. There must be something to it as 60 percent of those who ride it once return to ride it again, most notably the barefoot soldier, Datta Patil. He [has] ridden every year with bare feet. No shoes – that's another full story," says Ashish Sood, one of the event's organizers.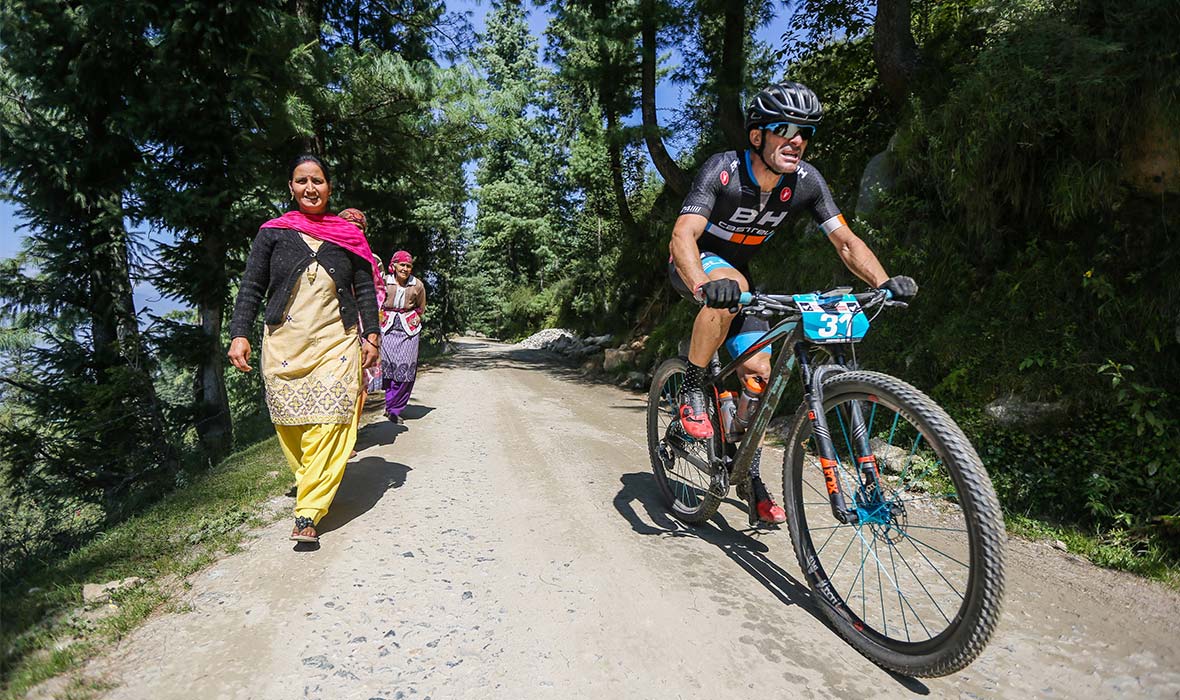 The Hero MTB Himalaya mountain bike challenge got its start in 2005 when Mohood Sood, a car rally racer, had a chance meeting with a traveling English mountain biker who was dead reckoning his way from village to village. Mohood was already considering ways to increase adventure travel in the area and so was inspired to make mountain biking his focus. Since then MTB Himalaya has become a premier cross-country endurance event which draws bikers from all over the world, professional and amateur alike.
The course runs from Shimla to Manali in Himachal Pradesh, through bustling towns and remote villages, on sealed and dirt roads with runs on animal paths and single track trails. The route is broken into seven stages with inspirational names like Heavens Ridge, Kings Mutiny, and Land of Lamas. Riding distances range from 60 to 90 kilometers with average vertical gains of 2,000 meters of elevation per day. Day temperatures can shift up to 25 degrees Celsius on some stages; on others oxygen thin air pushes riders and machines to their limits.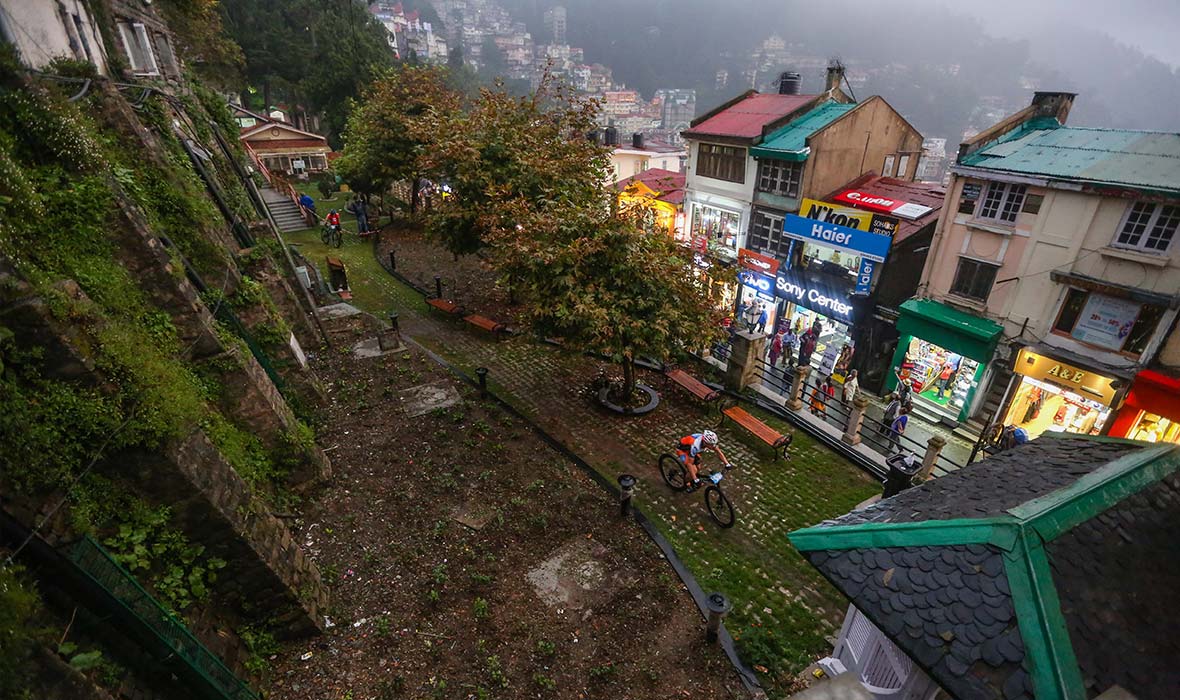 With the pain though comes the gain. In this case the rewards are many but the most immediate comes from the event's terrain and scenery. The course's low point at 700 meters has riders pedaling through dense rainforests then climbing through stages to rice fields, with trails crossing streams and rivers and higher up delving into pine forests until reaching the course's ultimate elevation at 3,100 meters, where the peaks of the Himalayan mountains envelope the surroundings.
The Himalayan wilds are home to a number of exotic and endangered animals, a few that riders have been lucky enough to spot during the event. Being the natural habitat to both the snow leopard and black bear, it's possible to get a rare glimpse, though it's much more likely that participants will encounter a vast variety of birds.
Each day ends at a full camp set up in a location selected for its views and comfort in the spirit of the Indian mantra 'Atithi Devo Bhava' – guest is akin to God. A team of volunteers set up a mobile village of tents with foam pads and sleeping bags along with re-erect toilets, showers, and a bike washing station. Hot meals are prepared and served twice daily; the menu includes a mix of Indian and international foods with a focus on nutrition to keep riders energized. The last meal of the day isn't served until the final riders show up at camp, exhausted and ready to eat before collapsing into their tents.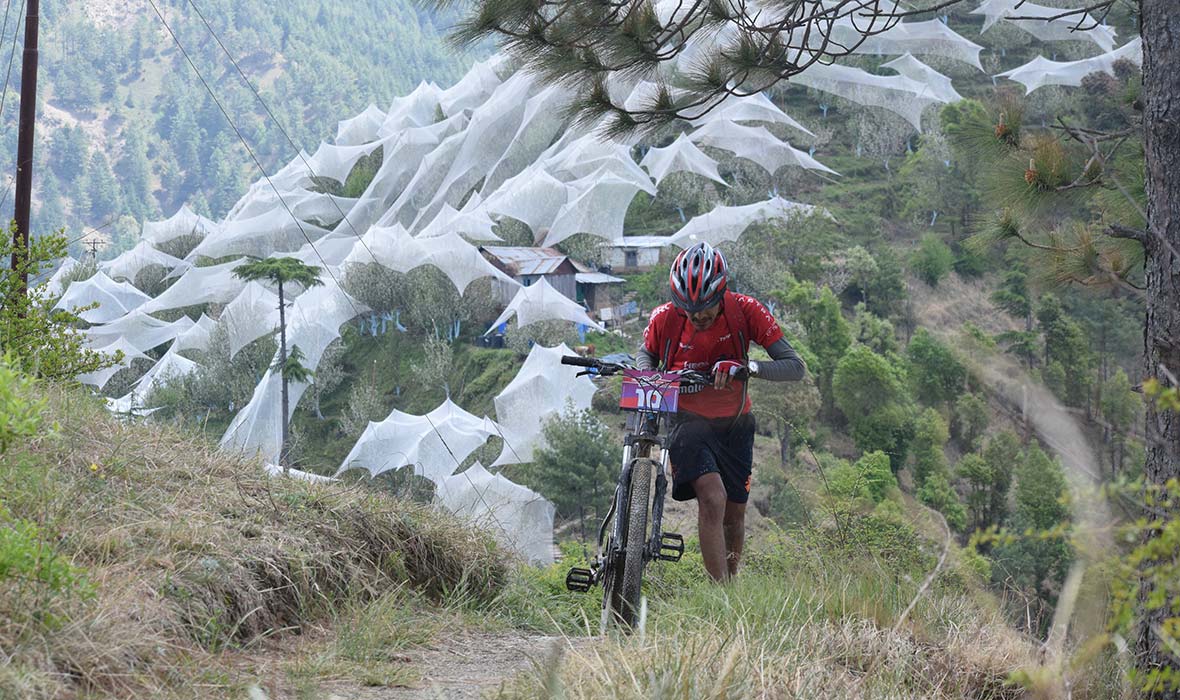 Volunteers are also tasked with setting up food stops and mechanical support along the course. Transportation is provided for riders in trouble and safety-rescue teams are available for emergency evacuation from the area in case of serious accidents or health issues.
"Our core team is our strength, along with around 30 volunteers, plus the camp team. Altogether, a crew of around 40 to 50 people.They are everything for us," Says Ahish Sahood.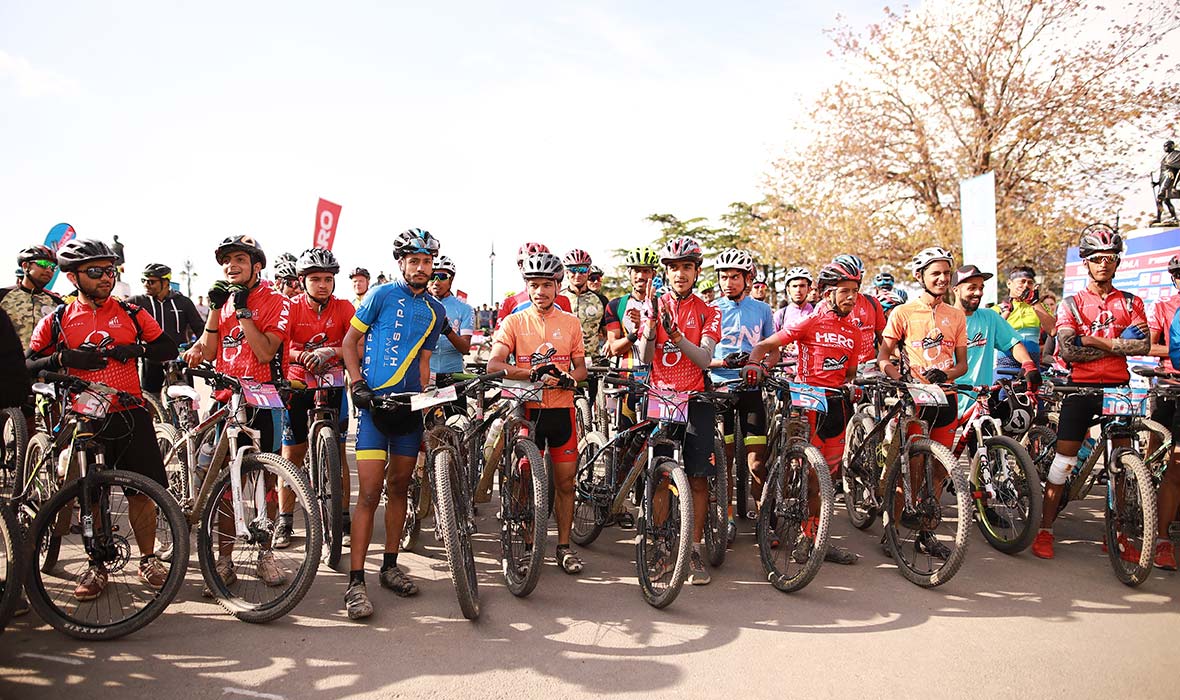 In addition to the challenge and natural beauty, riders are also exposed to the local culture and traditions as they pass through towns and rustic villages. Part of Mohood Sood's initial inspiration for creating the race was to develop sustainable tourism in the area, which includes introductions between local people and visitors.
"We feel it's our responsibility to promote these mountains but keeping ecology preservation in mind. We work with the local community to ensure that a message of preserving the sensitive ecology of the Himalayas comes […] across," Mohood says. "The race has created and nurtured talent. […] We have been able to nurture photographers, video makers, website editors, communication analysts designers – most of our team is employed from the local community of Shimla and around."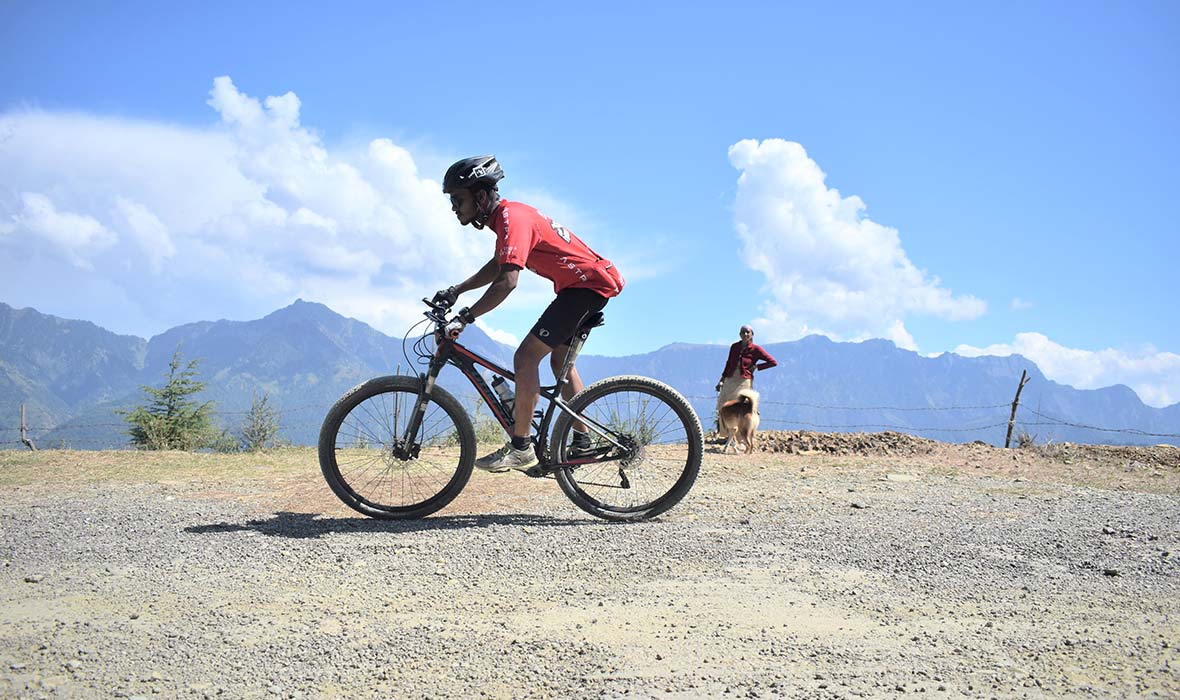 The 2019 event is limited to 80 participants and scheduled to take place from September 26 to October 3. Obviously, a certain level of physical fitness and mountain biking experience is expected from the athletes taking part in the race, and pre and post luxury tours can be arranged for travelers who want to see the the Himalayas in more comfort.
"MTB Himalaya is my personal favorite race. Riding in [the] Himalayas is a totally unique experience. Here we get a chance to ride with some of the world's best riders. Climbs are so steep and never ending," says David Kumar, three time event racer and Hero MTB sponsored rider. "The trails are so rough and unpredictable […] the best part of the race is food and camping. You don't get such food [at other races]. This is a lifetime experience."
Participates coming from around the world to take part in the race will be mentally prepared for the hardships of the race but that doesn't mean they can't take part in a little luxury before and after. Woodville Palace in Shimla continues to be the race's official hotel, a hotel that dates back to the days of the Raj; for the sybarite cyclist, there's also the ultra-luxe Wildflower Hotel from Oberoi.