Example Itinerary
New Delhi & the Himalayan Foothills
This 10-day luxury itinerary begins with a comprehensive tour of Delhi, exploring old and new sites, and staying in five-star accommodation. Next it's off to the old British Summer Capital of Shimla, where hill treks and colonial architecture awaits. The last leg of the journey is Rishikesh, the world capital of yoga, where you can enjoy the outdoors and practice inner contemplation.
This itinerary is an example. It's designed to inspire you and provide you with thoughtfully curated ideas. You can choose to do this exact itinerary or completely personalize it. All trips are 100% bespoke.
Highlights
New and Old: Explore both new and old Delhi from its iconic Chandni Chowk market and historic Jama Masjid Mosque to contemporary art galleries and modern temples.
Shimla Getaway: Once the destination for British colonials retreating to cooler climes, Shimla now beckons honeymooners and travelers seeking quiet, quaint architecture, and a slower pace of life in amongst virgin pine and cedar forest.
Wellness in the Mountains: Stay at a luxury wellness hotel in Rishikesh, the perfect setting for yoga, meditation, and detoxing.
Day-by-Day
Day 1
New Delhi
You'll start your adventure through the Himalayan foothills by arriving in New Delhi, where you'll check straight into your hotel and have time to relax and acclimate. New Delhi has a great selection of world-class hotels, and we recommend the Imperial Hotel, Oberoi Gurgaon, or The Lodhi. Each offers superlative service and five-star amenities.
Day 2
New Delhi
To really get a feel for this amazing city, you'll spend today on a full-day tour of New Delhi. Old Delhi has some of the most remarkable examples of Mughal architecture and several important historic sites, including the India Gate, the Red Fort and the Jama Masjid Mosque. In New Delhi, enjoy a mix of the traditional and the contemporary before settling back in your luxury hotel for the night.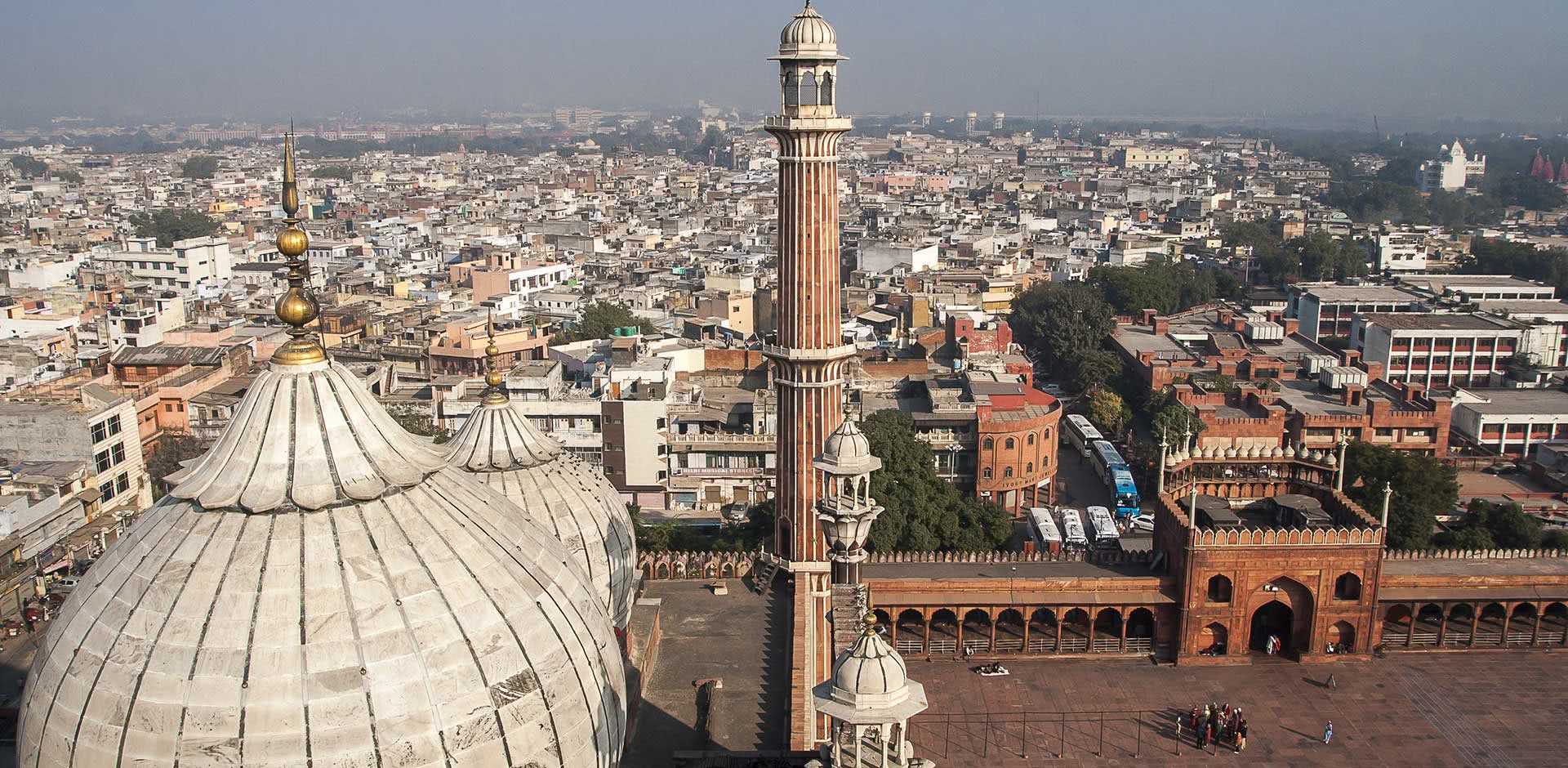 Day 3
Shimla
Today you will fly to Chandigarh and then transfer to Shimla and check into your hotel. Shimla is the old British summer retreat and still retains colonial holdovers such as the Town Hall and St Michael's catholic church. This picturesque, high-altitude city is a major travel hub, and you have plenty of accommodation options at hand. We recommend the beautiful Wildflower Hall, perched in a virgin pine and cedar forest, overlooking the valley.
Day 4
Shimla
Today, spend the whole day touring colonial Shimla. The old summer capital has many temples, churches, and palaces with a varied mix of architectural styles, including Tudor and Gothic. In the winter, go skiing or skating; in the summertime, play polo, enjoy a picnic, or go for a mountain hike. Tonight, enjoy fine dining at Wildflower Hall or dinner in The Mall, Shimla's entertainment strip.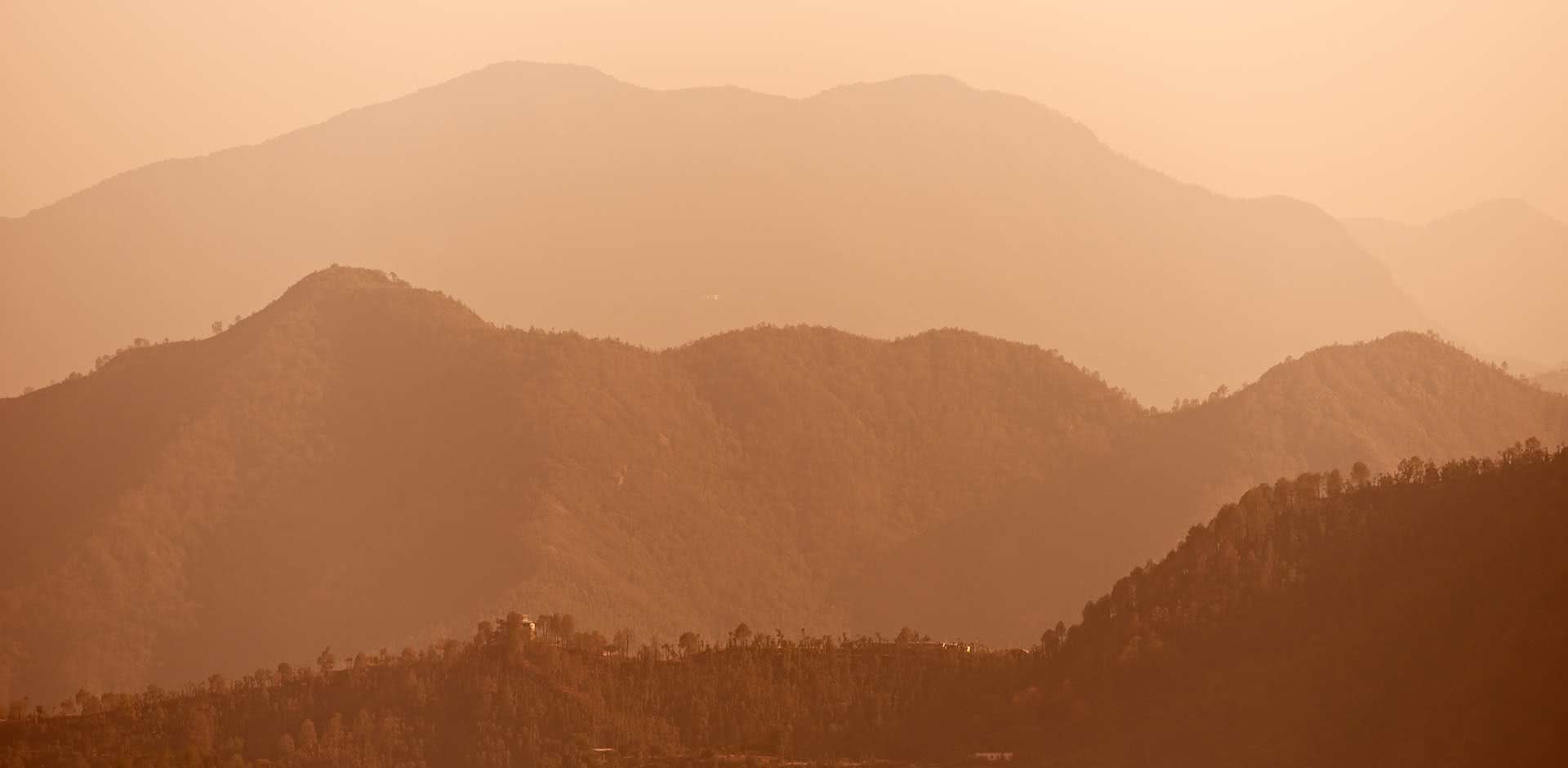 Day 5
Rishikesh
Fly to Delhi today, then travel onwards to Dehradun and then Rishikesh, where you will check into your hotel - we recommend Ananda in the Himalayas, a luxury destination spa. Rishikesh is considered the yoga capital of the world and the gateway to the Himalayas. You can enjoy everything from yoga and meditation to hiking and kayaking there.
Day 6
Rishikesh
Today you will have lunch at Jakhu Peak and enjoy a day of forest trekking. At the crest of Jakhu peak is a temple devoted to the monkey god Hanuman, featuring a towering red statue of the deity. At more than 8,000 feet elevation, it's one of the highest statues in the world.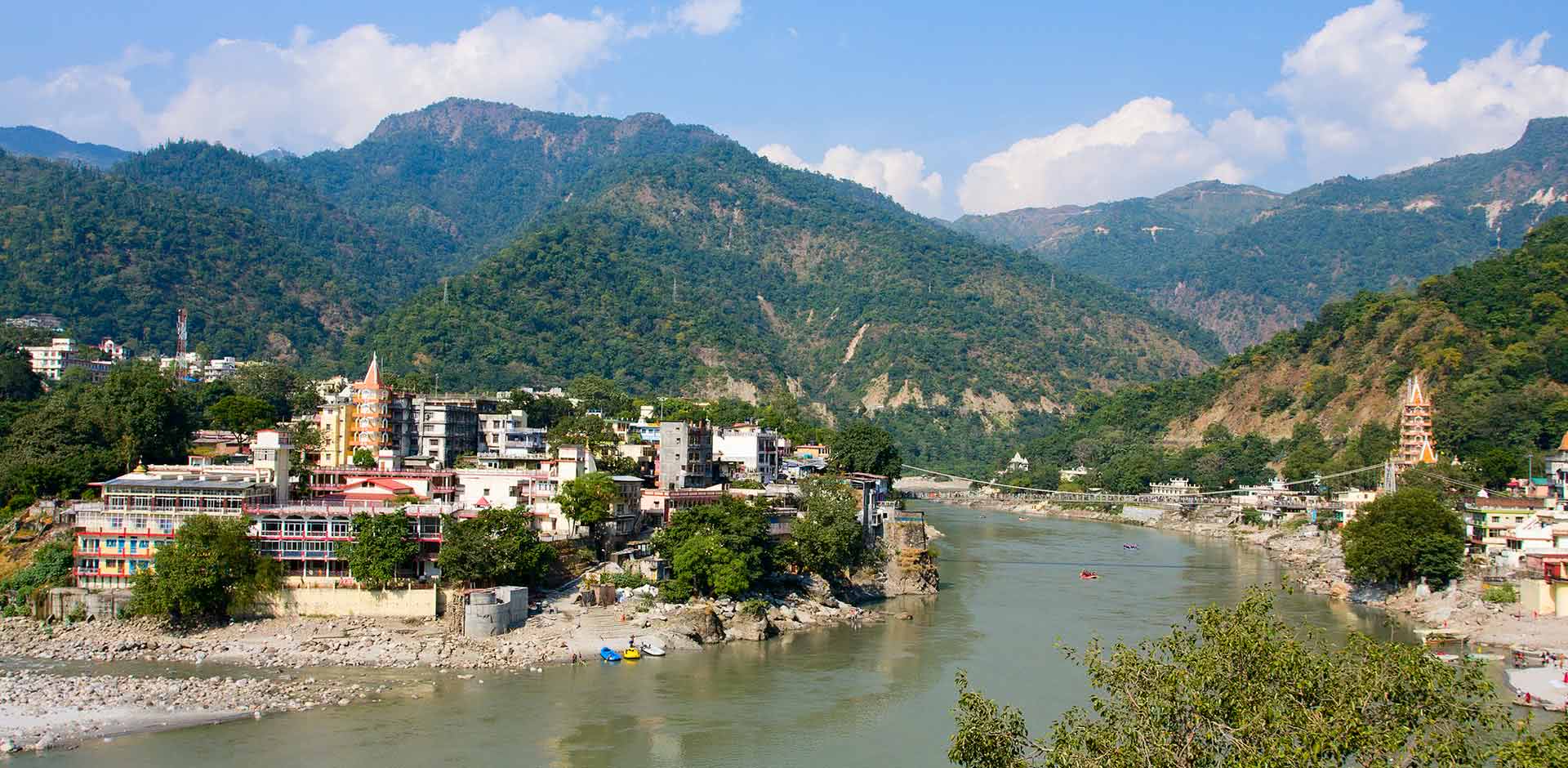 Day 7
Rishikesh
Today, enjoy the tranquil surrounds with morning yoga and meditation at the spa, where you'll be guided by experienced practitioners. After lunch, turn up the adrenaline a little bit with white water river rafting. At night, return to Ananda in the Himalayas and enjoy a healthy gourmet dinner customized to your particular needs.
Day 8
Rishikesh
Enjoy the outdoors again today with a hike in the forest and a jungle safari through Chilla National Park. This national park is home to a wide array of plant and animal species. On this jeep tour, you can try to spot elephants, barking deer, wild boar and Rhesus macaque, though some of its residents - such as Bengal tigers and jungle cats - may be too shy to be seen. Return to Ananda spa for the evening.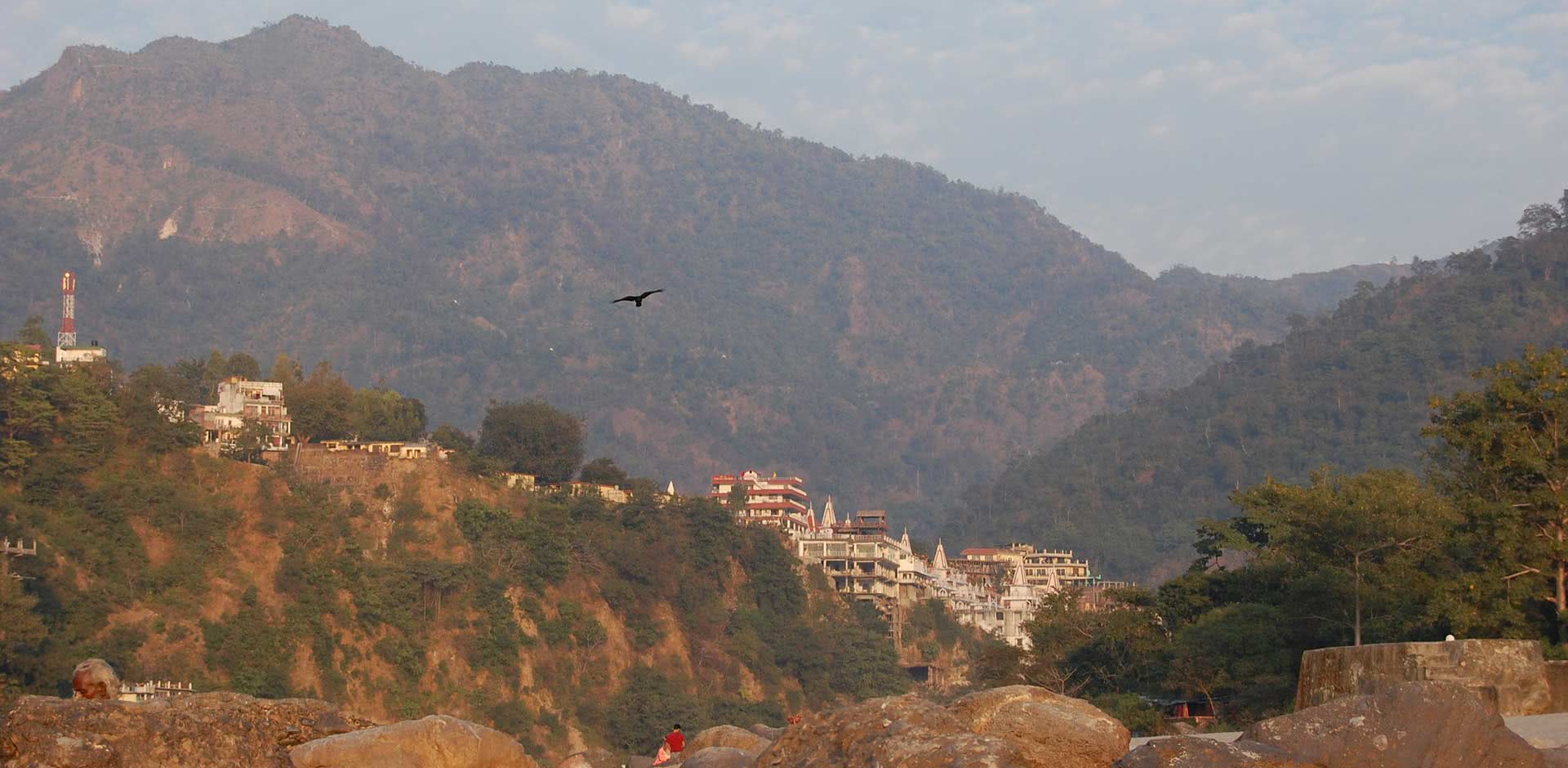 Day 9
Rishikesh
Pamper yourself today in one of Ananda in the Himalayas' luxurious treatment rooms with a wellness and spa package. You have a long list of treatments to choose from, including Ayurvedic massage, reiki and crystal healing and beauty therapies. In the evening, you will join a puja ceremony at Haridwar before returning to your hotel for your final night in Rishikesh.
Day 10
Departure
Your tour concludes today and, after a hearty breakfast, you will commence your return journey with a flight to Delhi.
TERMS AND CONDITIONS
Price is based on double or twin hotel room occupancy and includes accommodation, transfers, car/driver, English-speaking guide, activities and entrance fees, breakfasts and some casual lunches while touring. Flights and optional special activities will be quoted separately. Most personal expenses, including dinners, alcoholic beverages, spa treatments and gratuities can be paid on the spot while traveling. Prices may vary depending on season, choice of accommodation and other factors.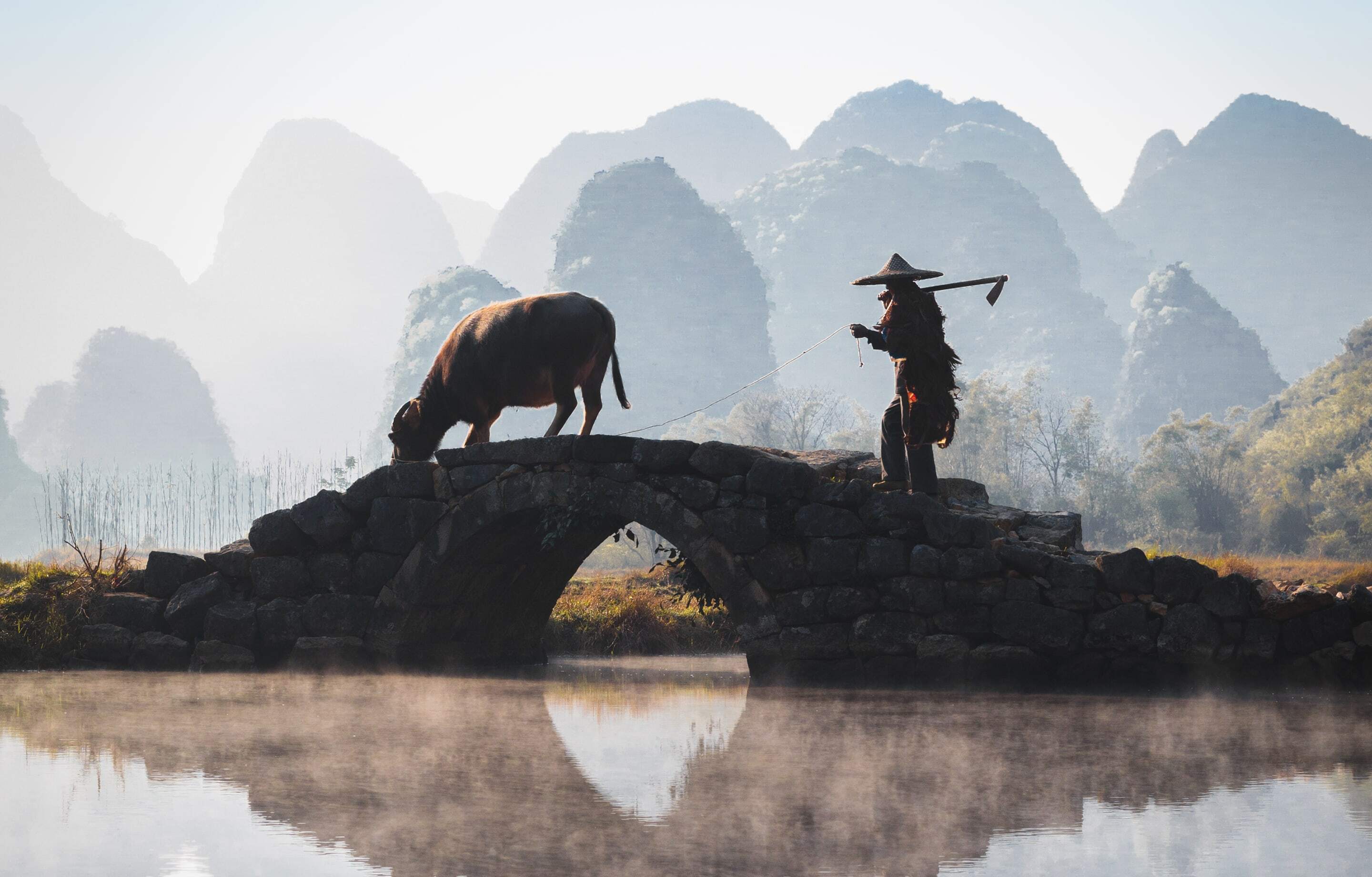 Why Remote Lands?
Exclusively Asia
With Remote Lands you'll travel with people who have made Asia the solitary focus of their own lifelong adventure. As our guest, you'll discover Asia on a journey that is completely, authentically your own, adapted from our own remarkable experiences and adventures over the years.
With Remote Lands you'll travel with people who have made Asia the solitary focus of their own lifelong adventure. As our guest, in the continent that our north American founders Catherine and Jay have adored and explored for decades, you'll discover Asia on a journey that is completely, authentically your own, adapted from our own remarkable experiences and adventures over the years.
Travelogues
An Asia-focused magazine brought to you by Remote Lands – a platform for adventure, luxury, and authenticity from experts and explorers around the continent.
What Others Say
Here is a small selection of the kind words our guests have said about us, as well as features by journalists and travel writers.
From the moment I happened upon the REMOTE LANDS website over a year ago, browsed the options, I knew that this would be well worth it. The entire staff is nothing less than professional with service that made us feel like royals.
This was truly the trip of a lifetime. Magical destinations, the most luxurious hotels in the world, and the most wonderful travel companions we could've wished for. We were treated like family everywhere we went and we have 14 new best friends.
We have used some of the top rated travel specialists all over the world and, without question, Catherine Heald and Remote Lands are at the very top of the list!