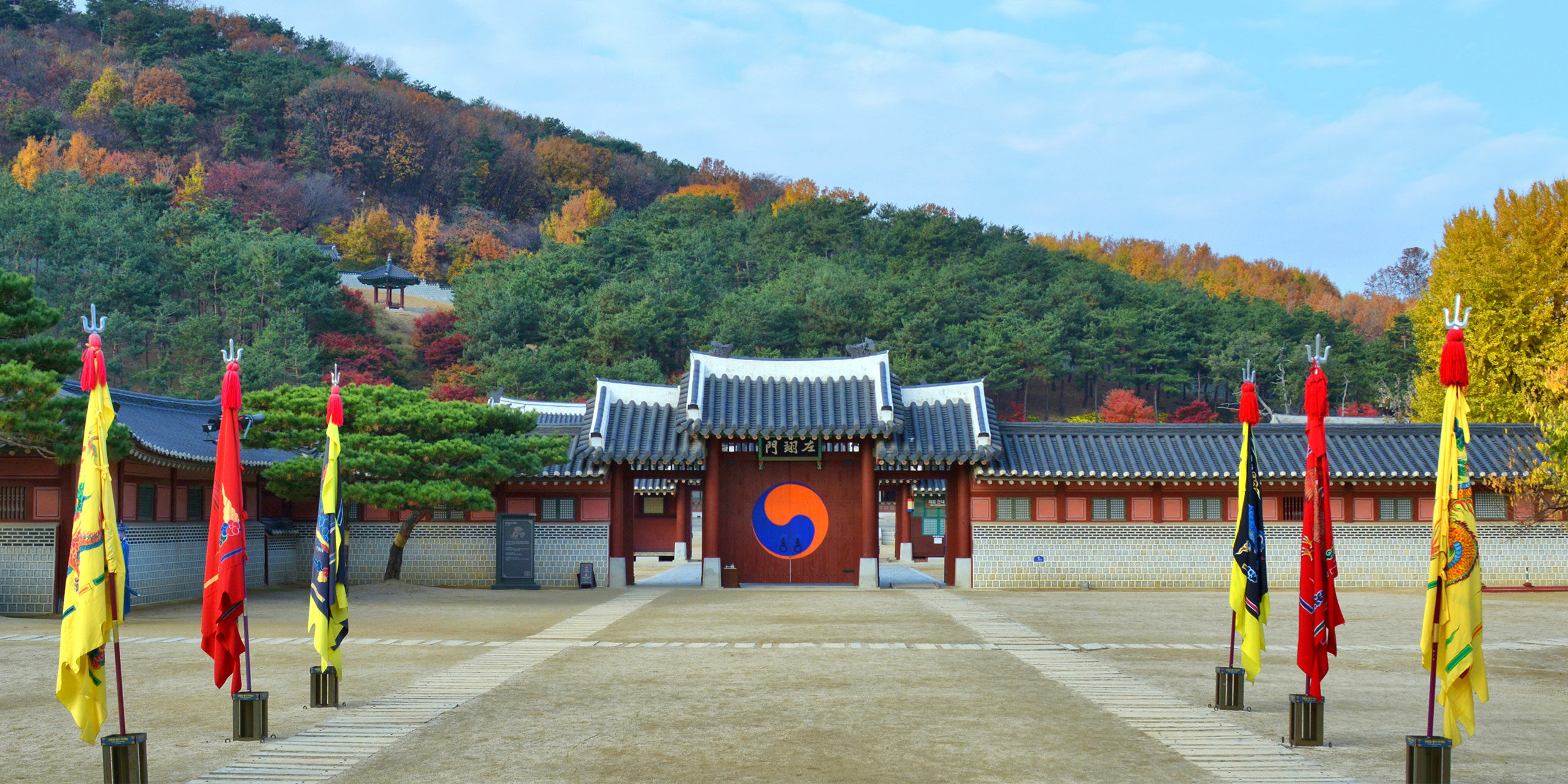 In a small South Korean city, well off the country's tourist trail, is an ancient structure that tells an extraordinary tale, one of murder, intrigue, and the heritage of the Joseon throne. Were it located in traveler-soaked Seoul or Busan, it would be a world-renowned attraction. Instead, most tourists whizz right past the 18th century Hwaseong Fortress as they ride the bullet train south from Seoul. They're missing out. 
Spread across a massive area, 130 hectares in size, are the well-maintained remains of what was once among the most intimidating fortified settlements in all of Asia. Within the perimeter of its lofty stone walls are a series of commanding towers, gates, turrets, bastions, bunkers and guard houses. It is such an impressive complex that UNESCO gave it the prized status of being a World Heritage Site.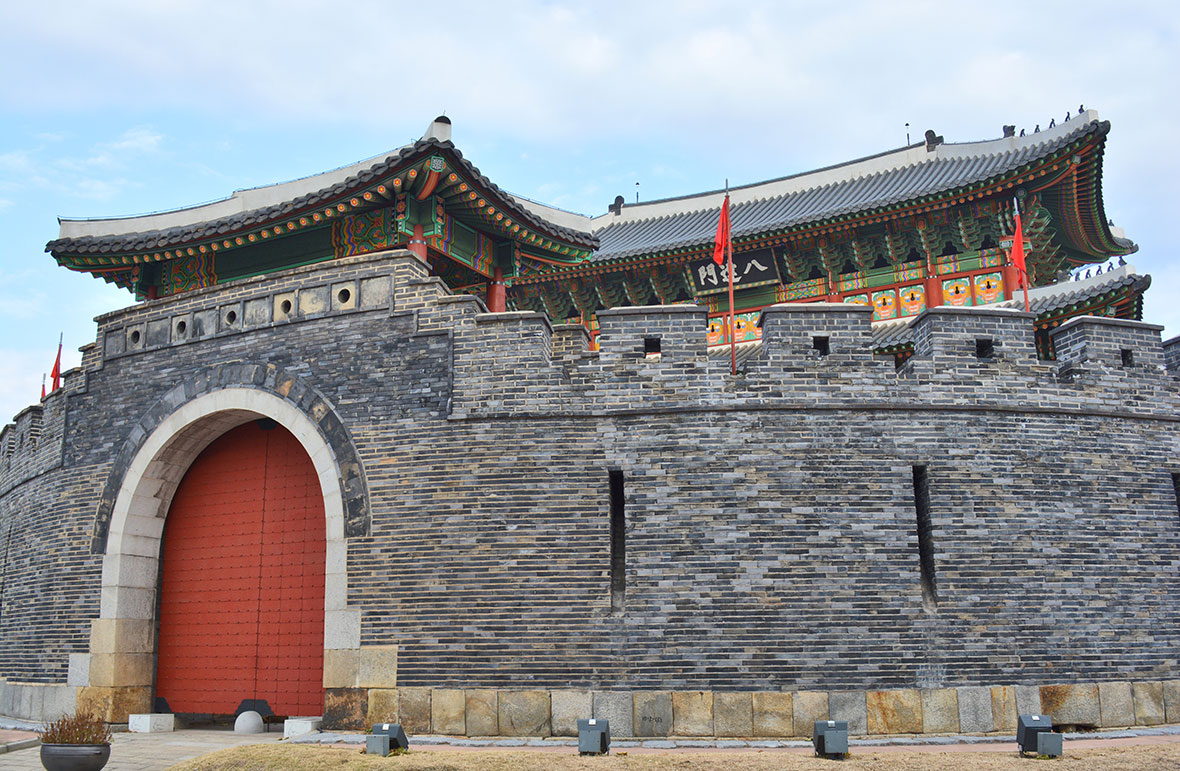 Beyond its remarkable architecture and startling size, what makes Hwaseong Fortress so interesting is the intriguing story of how and why it was built. From tragedy was born grandeur. An horrific death inspired a Korean Prince to build a fort unlike anything Asia had ever seen – a military, political, commercial and residential hub that pioneered architectural ideas which continue to shape South Korea to this day.
The origins of this incredible tale are linked to Yeongjo, the 21st King of Korea's mighty Joseon Dynasty. The final and longest-lasting of Korea's imperial dynasties, Joseon controlled the Korean Peninsula for more than five centuries from 1392 to 1910. By the time King Yeonjo ascended to the throne in 1724, Korea had recovered from several foreign invasions and had entered an era of peace and prosperity. King Yeongjo was a popular public figure until he courted controversy by making an extraordinary and bloody decision: he had his son murdered.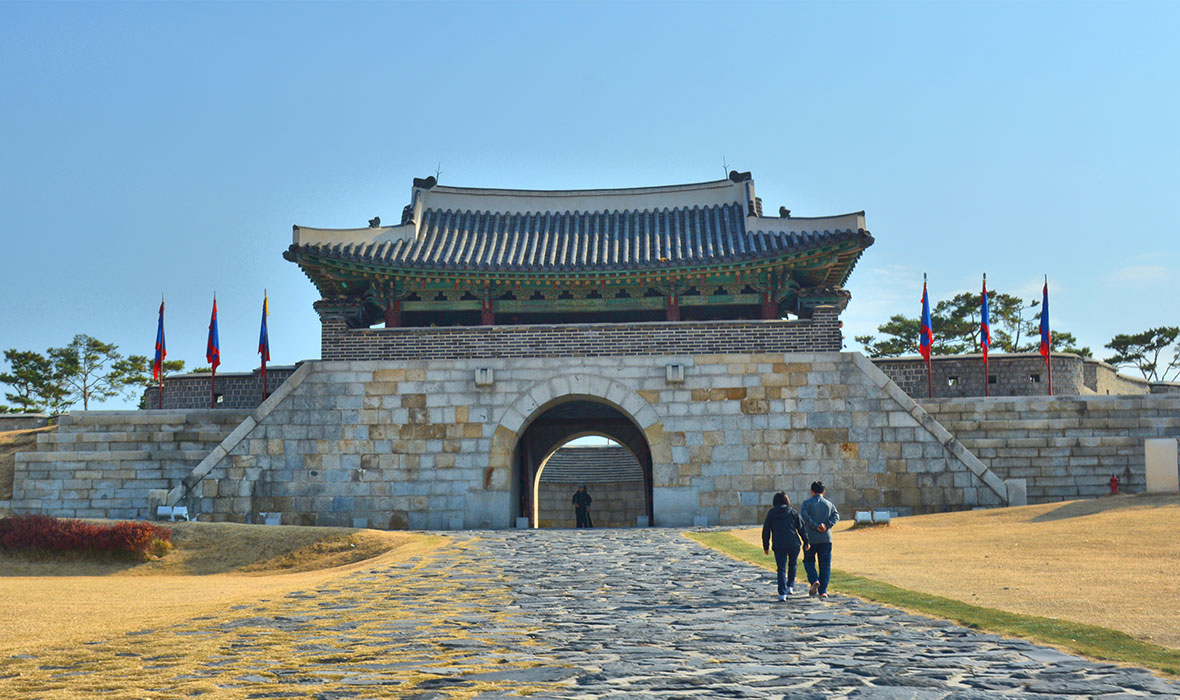 The heir to the Joseon throne, Crown Prince Sado was viewed by his father King Yeongjo as unreliable and unpredictable. In 1762, to protect the dynasty from one day being controlled by his wayward son, King Yeongjo ordered his son to sit inside a large rice chest which was then locked, causing him to starve to death inside. When the King himself passed away, 14 years later, the throne was accepted by the son of the murdered Prince Sado.
King Jeongjo, who was only nine years old when his father was killed, went to great lengths to try to honour him. In memory of his father, King Jeongjo planned to create a new capital for the dynasty, shifting it from its long-time hub in Seoul to the town of Suwon, about 35km further south. The centrepiece of this project was the creation of an innovative and extremely complex fortress that would protect the new capital.
While Suwon did not end up becoming the new capital, Jeongjo turned it into one of his main administrative and military hubs. He poured money into Suwon, growing it from a small town into a thriving city, and building a massive military structure to defend it. Major sections of this fort are still intact, including the ultra-thick, 6-kilometer-long stone walls that once enclosed all of the city.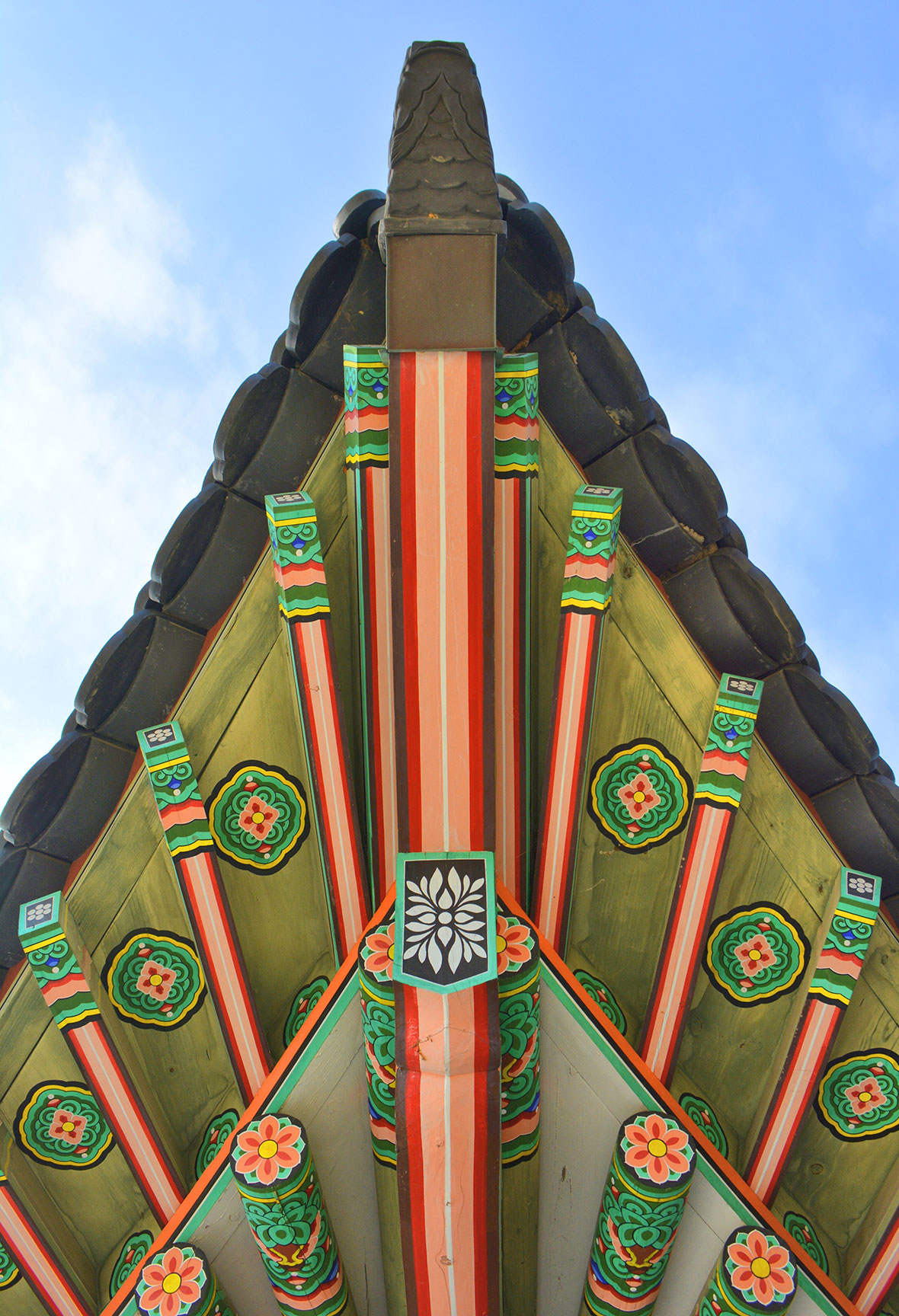 With Korea having been invaded multiple times during the Joseon Dynasty period, Jeongjo wanted to offer the strongest possible protection to Suwon. He borrowed design ideas from Chinese citadels and European forts to create what was then the most advanced military structure in Korean history. Unlike Chinese and Japanese forts of that time, Hwaseong was not just a fortress but also a centre for commerce and politics.
Jeongjo's soldiers monitored the surrounding land from a sequence of observation towers, beacon towers, and command posts that sat atop the fort's lofty walls. In the event of an attack on the city, these soldiers could fight back from within arrow launching towers and stock up on heavy weaponry kept in the fort's enormous firearm bastions. They could pass in and out of the fort through secret gates and, in an emergency, could retreat to one of several heavily-reinforced bunkers.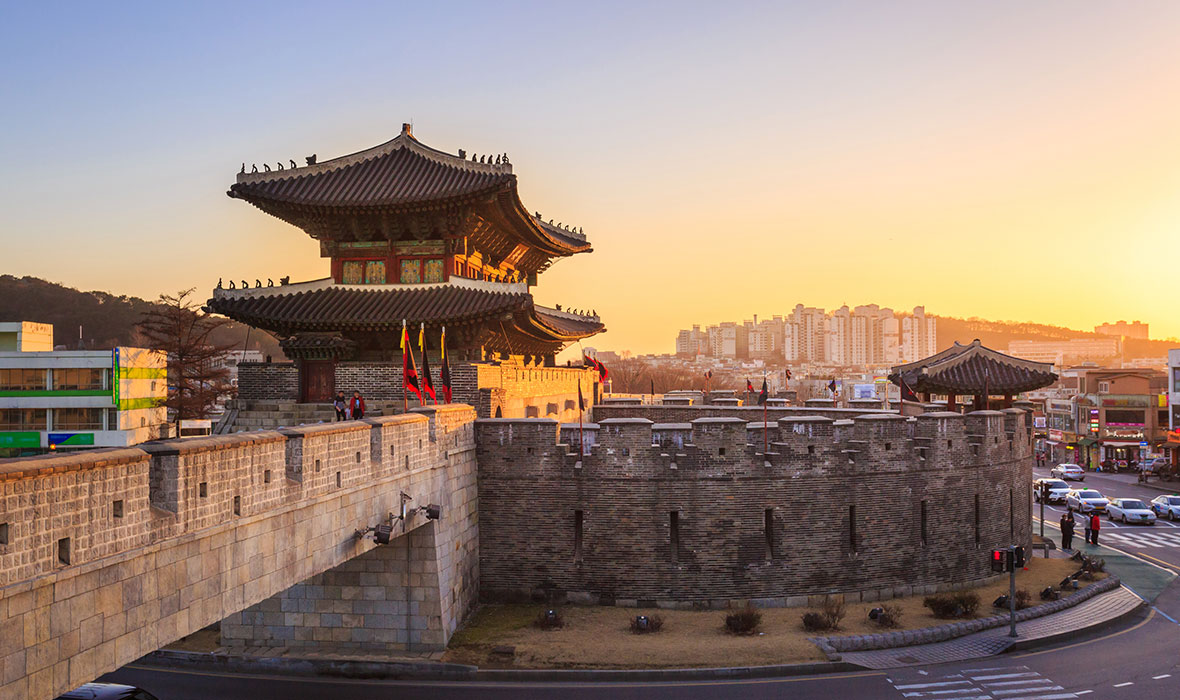 These defensive efforts were concentrated on the fort's four main gates. Janganmun Gate at the fort's north and Paldalmun Gate to its south are attractive two-storey wooden buildings embellished by intricate woodwork and complex, hand-painted Dancheong designs. While modern neighbourhoods have now sprung up around these structures, which are flanked by busy roads, their splendour has not faded. The western and eastern gates, named Hwaseomun and Changnyongmun, are less grandiose yet equally well-maintained single-storey buildings.
Over time, nine openings have been made in the walls of the fort to allow for the flow of human and auto traffic. Yet of the fort's 48 original elements – gates, towers, platforms, bastions, bunkers and command posts, 41 of them remain in place. By allowing the city to progress, while preserving this heritage, Suwon has created something truly unique. From its back-story to its design to its conservation, Hwaseong Fortress is truly remarkable. It may just be South Korea's greatest hidden jewel.