Example Itinerary
Classic South Korea
Duration

9 days / 8 nights
Price Per Person
Destinations
Taste the best of this fascinating country on this 9-day Classic South Korea journey. Travel from the capital Seoul continue south to historic Gyeongju and seafood haven Busan before hopping over to volcanic island Jeju. Visit royal palaces and royal tombs, seafood markets and street food meccas, elite neighborhoods and mountainside temples, ancient refrigerators and volcanic hiking trails. Experience all the facets that contribute to the unique South Korean identity, from the ultra-modern to the traditional and ancient, on this comprehensive journey.
This itinerary is an example. It's designed to inspire you and provide you with thoughtfully curated ideas. You can choose to do this exact itinerary or completely personalize it. All trips are 100% bespoke.
Highlights
Innovative Soul: Seoul is now one of the most connected and technologically innovative cities in the world, an impressive 180-degree transformation springing from the ruins of the Korean war. As the world-leader in IT, naturally South Korea has the world's fastest average internet connection speed.
The Freshest Seafood: In the seafood haven of Busan is the country's largest fish market. Shoppers can choose from a wide variety of live sea creatures in bright display tanks and have their pick cooked at a restaurant on the premise. Or fresher yet, eaten raw with a touch of sesame oil right at the market.
Monastic Mountains: This peninsular nation is home to an impressive number of temples, most of which are tucked into its the mountainous landscape. Though a visit to any of these temples can be calming and offer a peaceful experience, this journey takes you to a few of the country's most culturally and historically signicant temples.
Volcanic Paradise: The island of Jeju is known for its beaches and volcanic terrain which offers both relaxation and adventure. Pair hiking scenic trails and exploring volcano tube caves with a soak in mineral baths and pampering mineral-based spa treatments.
Day-by-Day
Day 1
Seoul
Arrive in Seoul, the bustling capital of South Korea, where you will be met at the airport and whisked via private car to your hotel. Settle in and freshen up before stepping out this afternoon with your expert guide. Begin your exploration of this peninsula nation with some history at a traditional Hanok village. There are a few of these preserved villages that survive in the city that have been become traditional cultural centers, allowing visitors to experience the atmosphere of the Joseon Dynasty. Admire the olden architecture of stone buildings with curved roofs and see exhibitions at museums in the area showcasing handicrafts and arts. While here, take a hands-on lesson in the art of kimchi making. Kimchi, spicy fermented cabbage, is the beloved quintessential food of South Korea.
Day 2
Seoul
Spend today exploring a mix of old and new, from a visit to a royal palace and watching the changing of the guards, to exploring a popular youth neighborhood full of cosmetics and trendy clothing. Meander the pedestrian alleyways crammed with teahouses, eateries, modern art galleries, and shops. Take a peek at the upscale neighborhood of Gangnam, home to gleaming skyscrapers, designer brands, and the best of the city's cosmetic surgery offices.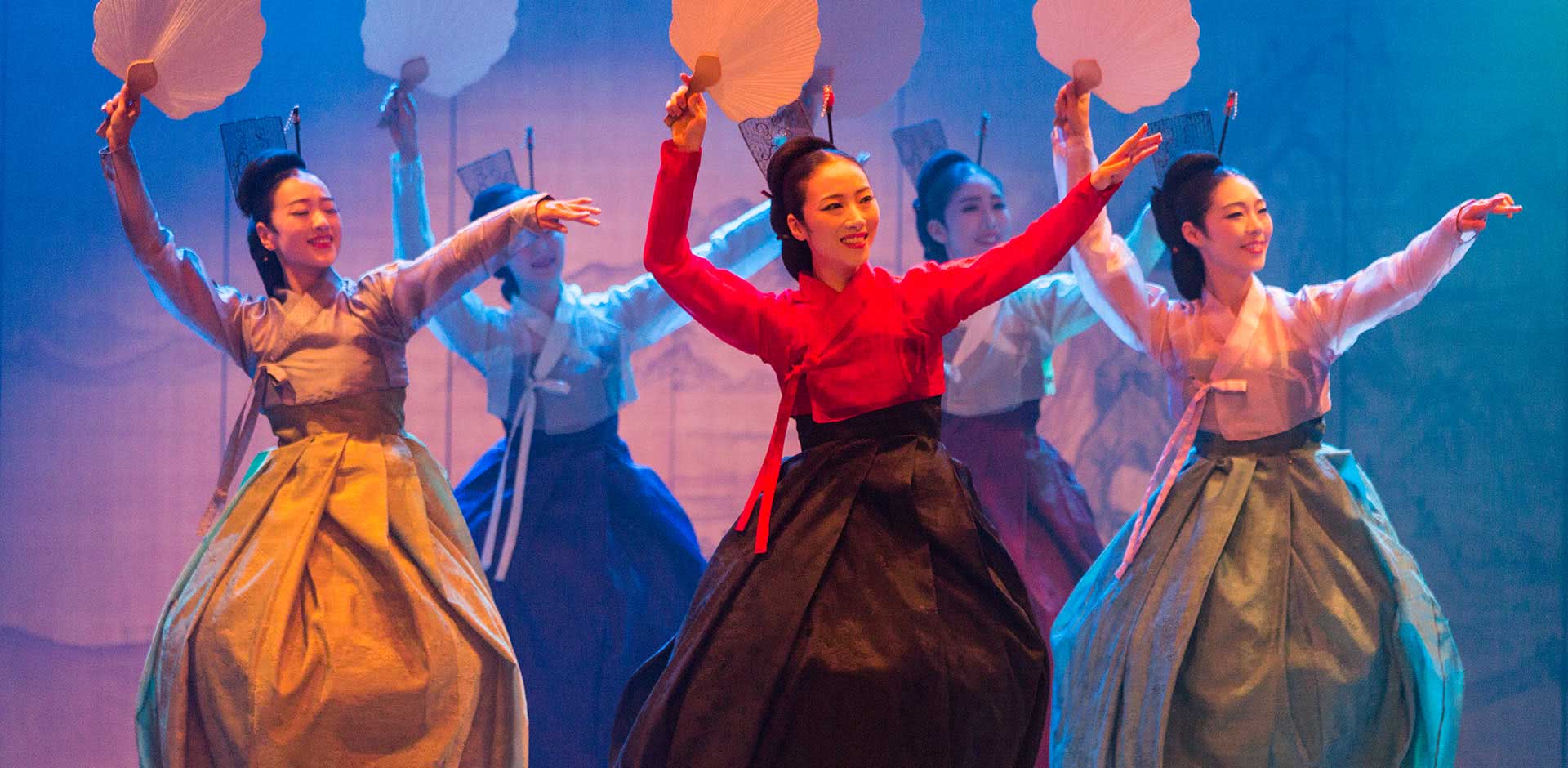 Day 3
Seoul
This morning, set off to see the DMZ, or Korea's Demilitarized Zone, which functions as a buffer between North Korea and South Korea. The line is drawn at the 38th parallel north and runs for 250 km. This border barrier has kept the peace since the end of the Korean War in 1953. During your visit to the site, you'll also get the opportunity to see Korea's Freedom Bridge, which runs next to, but not over, the Imjingak River. Explore the underground tunnels and learn how each side has developed strategies to defend their territory as well as prepare themselves in the event of the need for offensive force. If you would like to dive deeper into the complicated relationship between the two countries, opt for the exclusive Panmunjom tour which takes you to the 'truce village', the site where peace discussions were held and where soldiers face each other from their respective sides. Otherwise, return to the city where you will instead take a deep-dive into Korean cuisine with a food tasting tour at Gwangjang Food Market. Follow your nose down this long covered arcade of food stalls and sample staples such as savory pancakes and rice rolls to adventurous blood sausage and wriggling octopus tentacles.
Day 4
Gyeongju
Depart the metropolis on high-speed train to Gyeongju, the ancient capital and city of living history. Nestled on the slopes of Mount Toham, the Bulguksa Temple is a must-see and top highlight of the area. The temple complex was designed to represent the land of Buddha, an architectural representation of paradise. Nearby, wander the Seokguram grottoes and enjoy what are considered some of the best Buddhist sculptures in the entire world. Together, these two sites are recognized as a UNESCO World Heritage Site.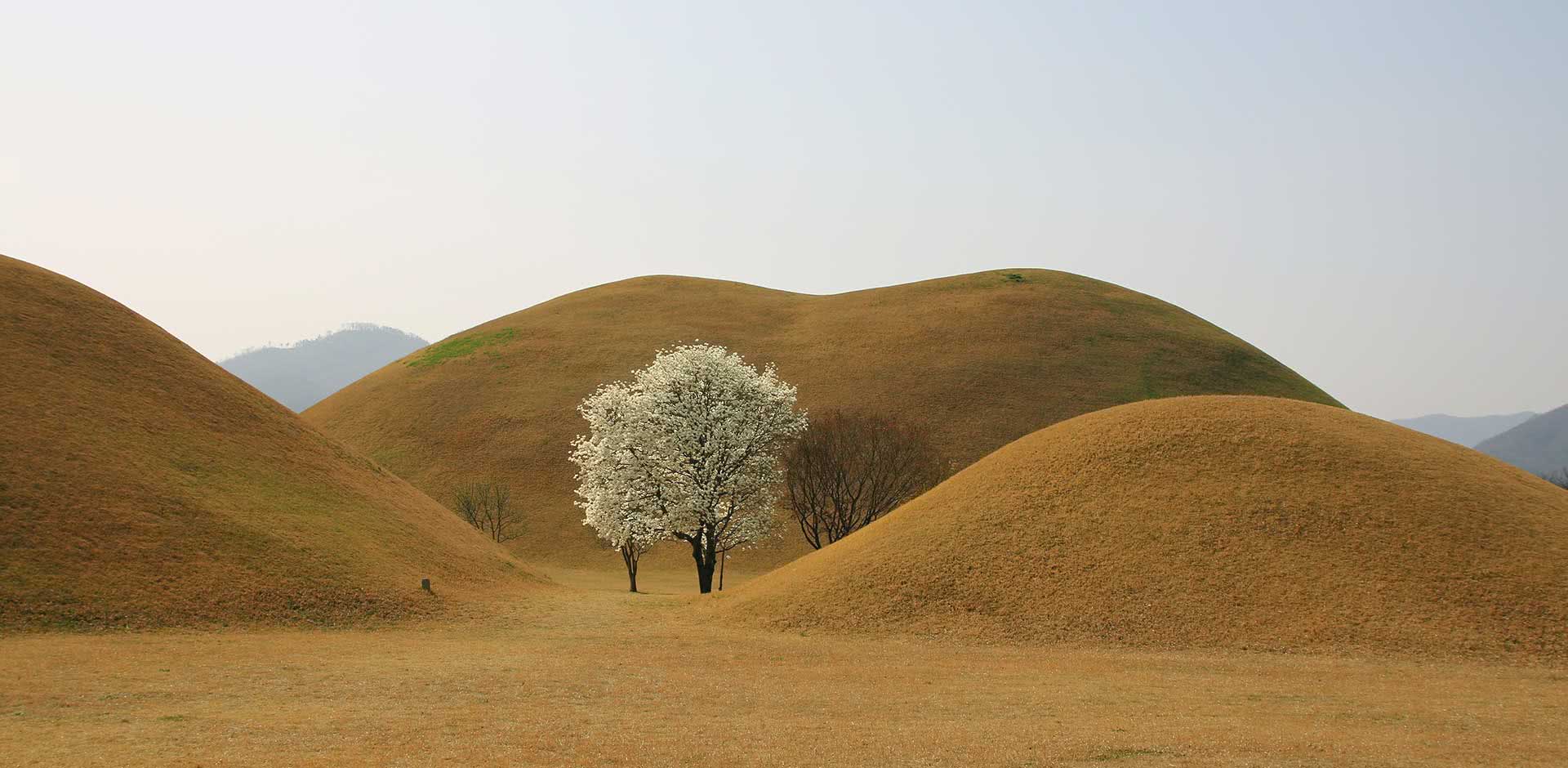 Day 5
Busan
Continue your exploration of ancient Korea, starting with Gyeongju National Museum which houses thousands of well-preserved relics on exhibition in reconstructed paviliions. Also see the mound tombs typical to the Silla Kingdom for nobles and royalty. Another notable site of anthropological interest is Seokbinggo, an ancient freezer made of rocks unique to Korea. Though humble in appearance, this part-subterranean structure steadily supplied ice for the upper class and still remains cold today. In the afternoon, return to the bright lights and skyscrapers of the city - this time to the coastal city of Busan in the south. South Korea's second-largest city, Busan is known for its majestic mountains, beaches, hot springs, and plentiful seafood. Pay a visit to the popular Haeundae Beach to catch the sunset and taste some snack foods at the nearby market.
Day 6
Busan
This morning, start at the fish market. Busan is known as a seafood paradise and Jagalchi Fish Market is integral to the city's identity. This lively, chaotic fish market is sure to awaken all your senses as you inspect the weird and wonderful sea creatures on display. If you want to do as the locals do, make a purchase and have your fresh pick cooked immediately for you at one of the restaurants upstairs. Then, take a stroll down Nampo Street nearby a bustling road with branching alleys selling vintage clothes, books, knock-off goods, and streetfood. Another one of Busan's main commercial veins worth visiting is Seomyeon street which offers shopping, food, and entertainment. Here you will see the pojangmacha, very tiny tented restaurants that serve street food to the late night crowd. Round out the day with a visit to the architecturally stunning Beomeo-sa Temple. Perched on the slopes of a mountain surrounded by hiking trails and woodland, this quiet temple is a popular getaway for cityfolk looking for peace and quiet.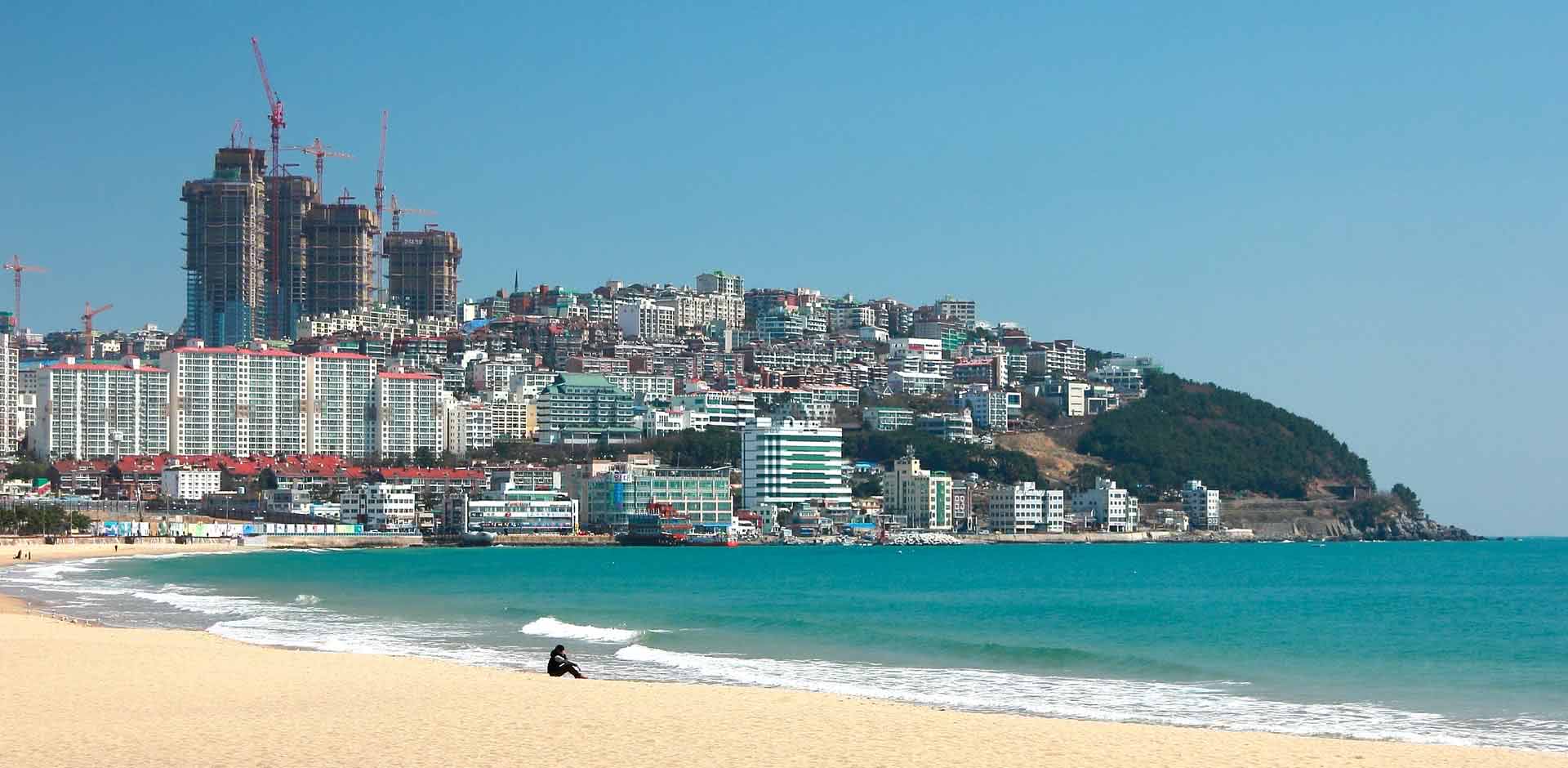 Day 7
Jeju
After breakfast, you'll be on your way to Jeju today. Jeju is an island province situated in the Korea Strait and is blessed with a temperate climate. Break out into the mountain air and stretch your legs as you climb Mount Halla. The ancient shield volcano provides incredible panoramas of the surrounding national park. Put on your hard hat as you discover the Manjanggul Lava Tube Caves. The tube is just under 25,000 feet long, one of the longest in the world. See ancient island living at it's finest as you visit the traditional village before calling it a full day.
Day 8
Jeju
Enjoy today at your leisure. Have a volcanic-mineral spa treatment that Jeju is known for, relax at the beach, or explore the island on your own. For adventure, we suggest a hike up the 590-foot high Ilchulbong volcanic crater which offers rewarding views.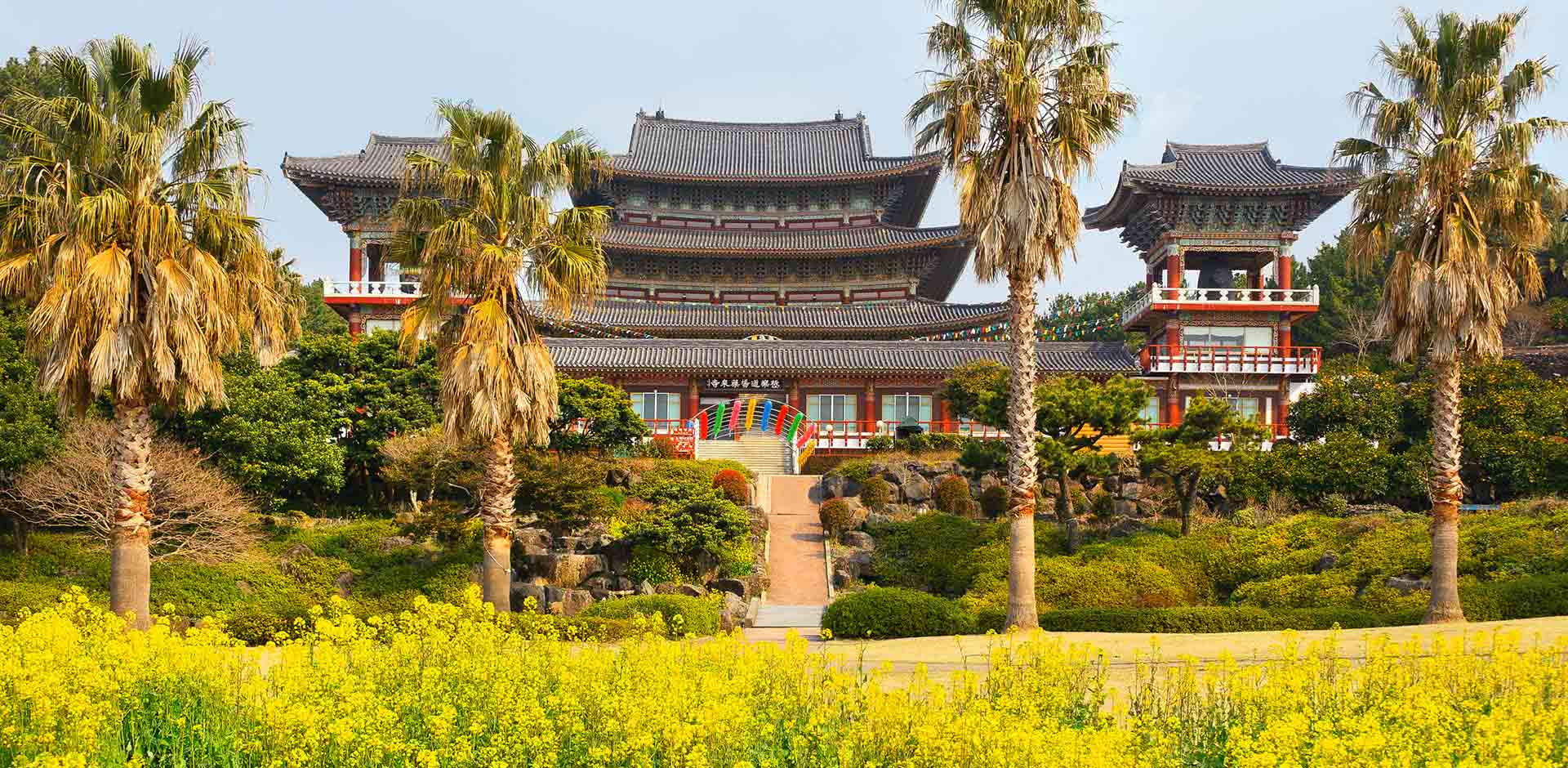 Day 9
Departure
After breakfast, say goodbye to South Korea as your check out of your hotel and check in for your international flight to your onwards destination.
TERMS AND CONDITIONS
Price is based on double or twin hotel room occupancy and includes accommodation, transfers, car/driver, English-speaking guide, activities and entrance fees, breakfasts and some casual lunches while touring. Flights and optional special activities will be quoted separately. Most personal expenses, including dinners, alcoholic beverages, spa treatments and gratuities can be paid on the spot while traveling. Prices may vary depending on season, choice of accommodation and other factors.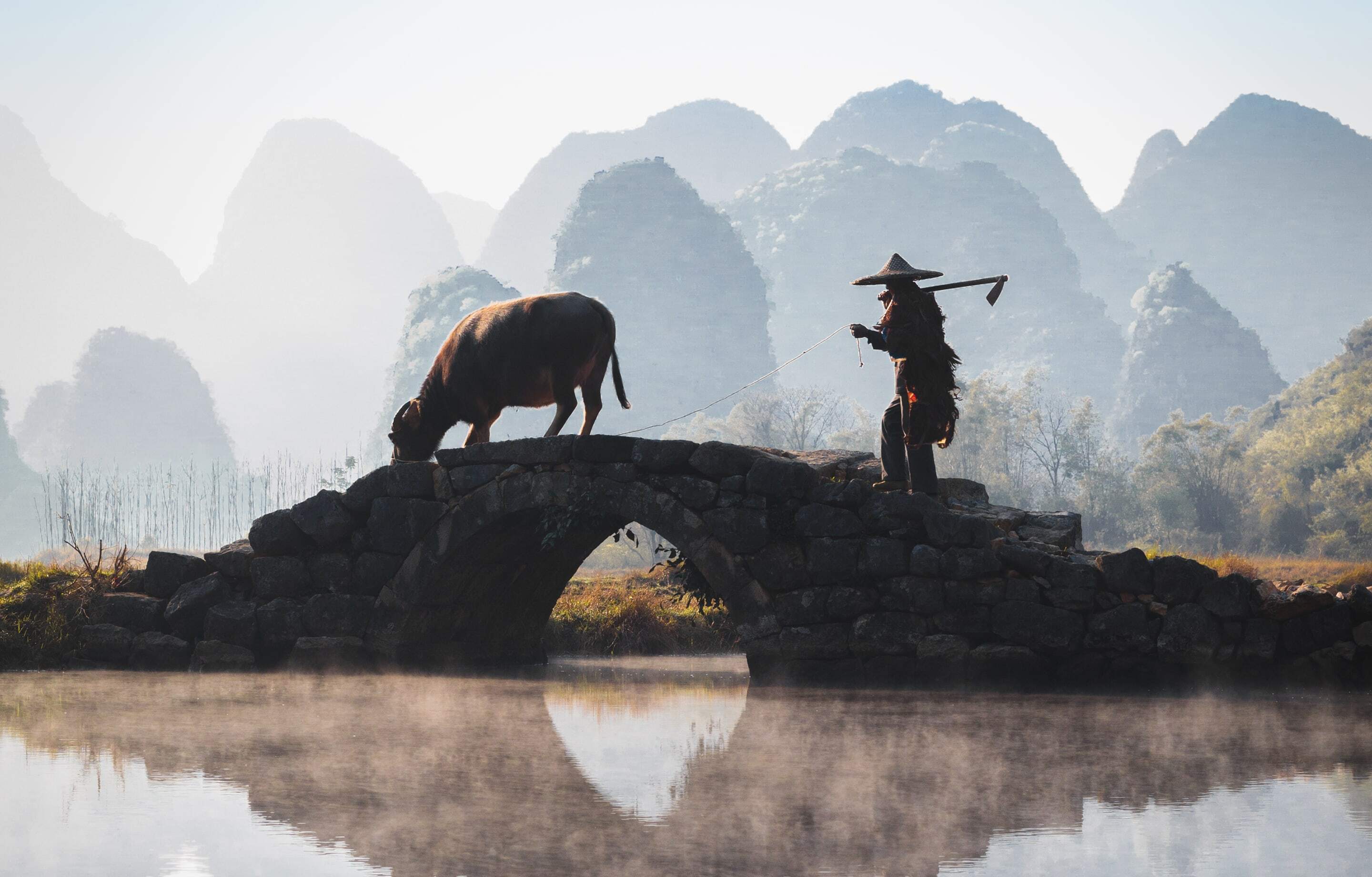 Why Remote Lands?
Exclusively Asia
With Remote Lands you'll travel with people who have made Asia the solitary focus of their own lifelong adventure. As our guest, you'll discover Asia on a journey that is completely, authentically your own, adapted from our own remarkable experiences and adventures over the years.
With Remote Lands you'll travel with people who have made Asia the solitary focus of their own lifelong adventure. As our guest, in the continent that our north American founders Catherine and Jay have adored and explored for decades, you'll discover Asia on a journey that is completely, authentically your own, adapted from our own remarkable experiences and adventures over the years.
Travelogues
An Asia-focused magazine brought to you by Remote Lands – a platform for adventure, luxury, and authenticity from experts and explorers around the continent.
What Others Say
Here is a small selection of the kind words our guests have said about us, as well as features by journalists and travel writers.
From the moment I happened upon the REMOTE LANDS website over a year ago, browsed the options, I knew that this would be well worth it. The entire staff is nothing less than professional with service that made us feel like royals.
This was truly the trip of a lifetime. Magical destinations, the most luxurious hotels in the world, and the most wonderful travel companions we could've wished for. We were treated like family everywhere we went and we have 14 new best friends.
We have used some of the top rated travel specialists all over the world and, without question, Catherine Heald and Remote Lands are at the very top of the list!