"Think beyond Pahelgam," Mushtaq Ahmed, my driver, tells me. I am charting out a circuit for my first trip to Kashmir and ticking off the usual places – Sonamarg, Gulmarg and Pahelgam. My journey would lead me into the valley pristine backyards, places off the tourist radar and introduce me to hidden gems that truly make Kashmir what it is: – jannat, meaning paradise on Earth.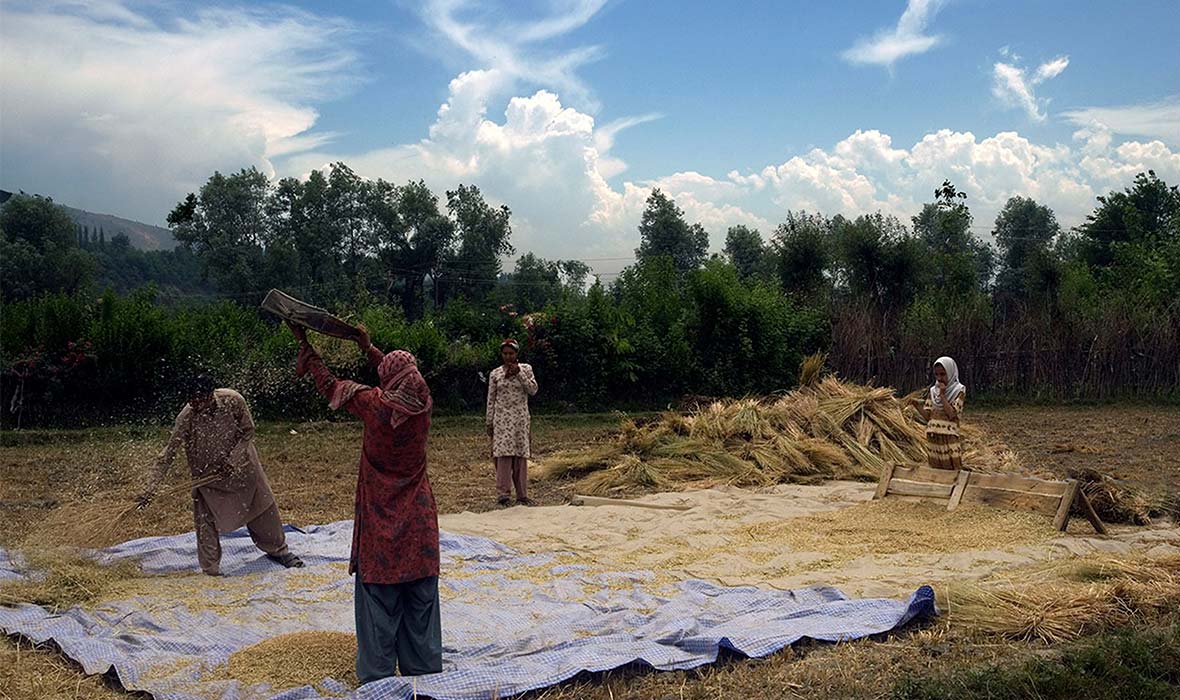 I take the small road that lazily saunters beyond the bustling little town of Pahelgam. It runs by a couple of sleepy hamlets and follows the Lidder River that dances through a gravelly basin on our left. The Aru Valley looms ahead and we drive into the lush recesses of a scenic meadow dotted with groves of pine and deodar, herds ambling and grazing in the enclosed paddocks and a motley group of daytrippers basking in the summer sun.
We laze around in the idyllic setting, soaking in the tranquility around with a couple of cups of steaming Kashmiri kahwa (the saffron-flavored Kashmiri tea) and take a short horse ride to a nearby lake.
Found just 12 kilometers from Pahelgam, your Aru Valley Travel checklist should include horse rides to and through the nearby lakes and meadows, angling in the Lidder River for trout, trekking the Kolahai glacier, and, in the winter months, skiing.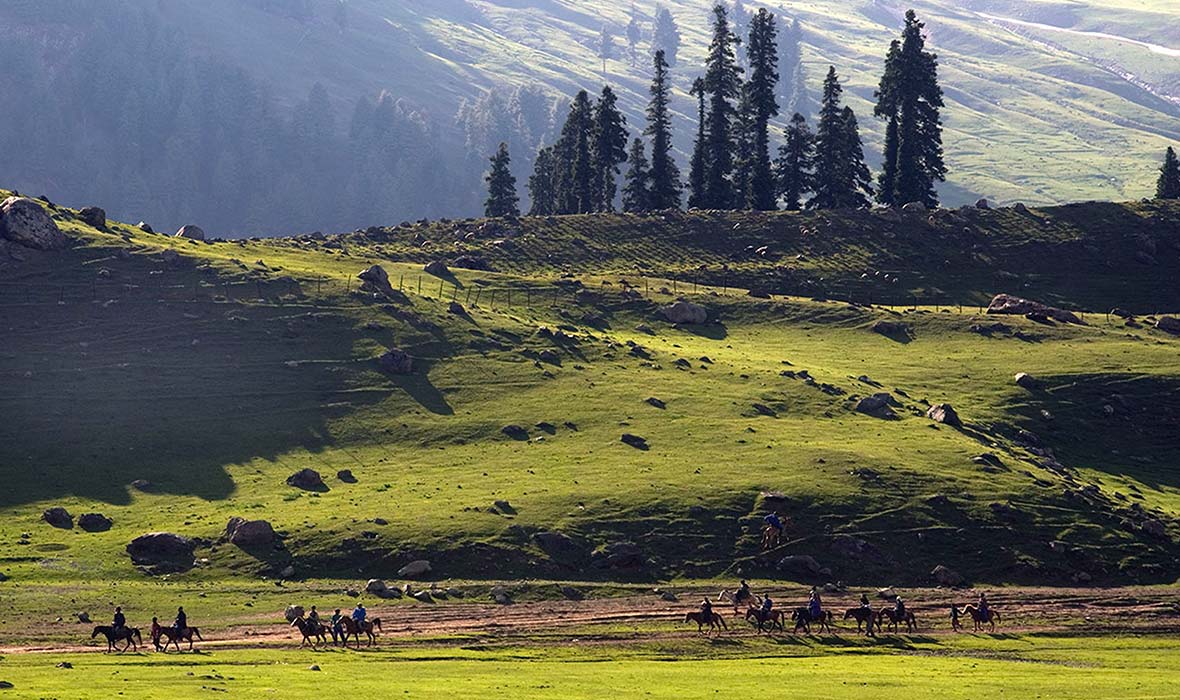 "Yusmarg is like Gulmarg – only more beautiful," my driver assures me with one of his travel one-liners; it's a hefty promise, and one that encourages me to make the 47-kilometer drive to the south of Srinagar, which literally means 'The Meadow of Jesus.' The drive is mesmerizing, passing through villages and apple orchards and then a bridle downward slope leads to a green valley hemmed by the majestic Pirpanjal Range. A short horse ride is followed by a lazy evening, marveling at the rolling hills and the towering pine and fir trees all around the sprawling meadow. Over endless cups of Kashmiri kahwa, I listen to the legend of the name Yusmarg – which comes from a belief that Jesus Christ spent some years in Kashmir after his resurrection and had chosen these meadows for a brief repose.
For Yusmarg, your travel checklist should include a picnic on the banks of Doodhganga river (two kilometers from Yusmarg), a tete-a-tete with nomadic gujjars dwelling with their herds in the meadows, a leisurely four-kilometer hike to Nilnag lake, fishing in Doodhganga, and a trek to the frozen valley of Sang-e-Safed, 40 kilometers from. Only seriously hikers should try this; one needs to provision for a five-day out-and-back trek.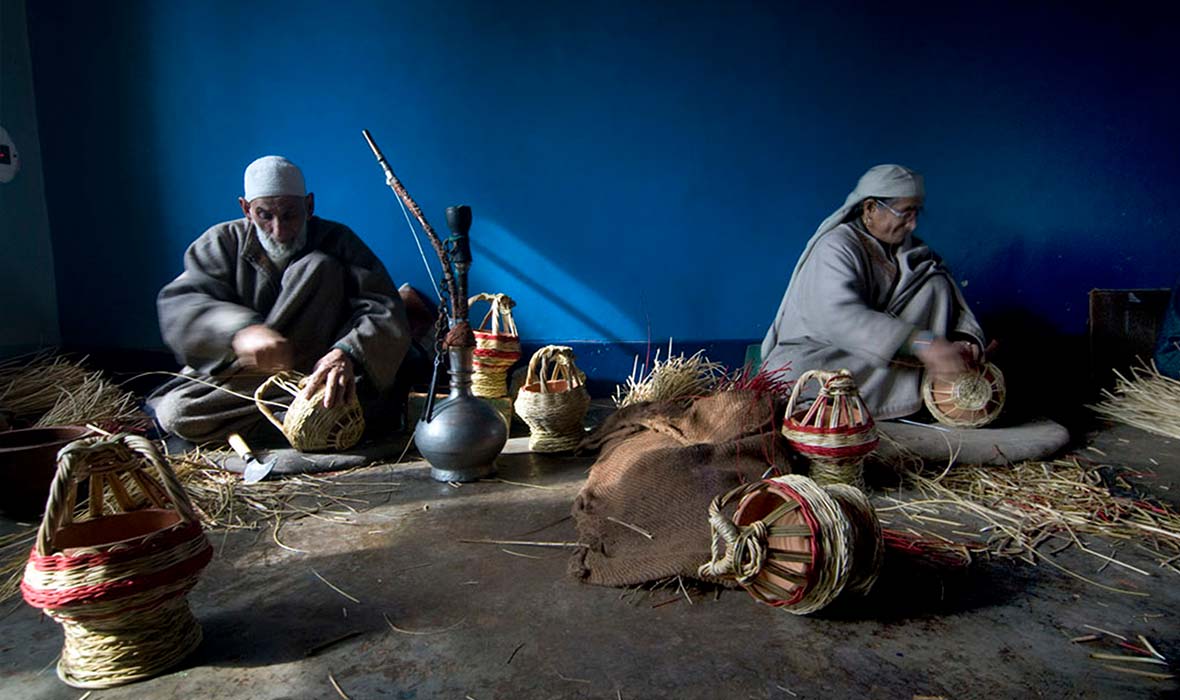 For those who grew up in the nineties, the mention of Charar-e-Sharief might seem familiar – and not in a good way. This town was under the longest siege by separatist forces in 1995 and completely gutted in a fierce exchange of fire between the terrorists and Indian troops. Today, the town is quiet and charming: school kids returning to their mahallas, backstreets filled with townsmen clad in elegant ferans going about their daily chores, and the small town square abuzz with people heading to the holy shrine of Charar-e-Sharief.
Your travel checklist for Charar-e Sharief should include the shrine around prayer hours, exploring the labyrinthine lanes and the family-owned workshops that have made kangdi for generations, and a walk around Budgam district countryside famous for its orchards and mustard fields.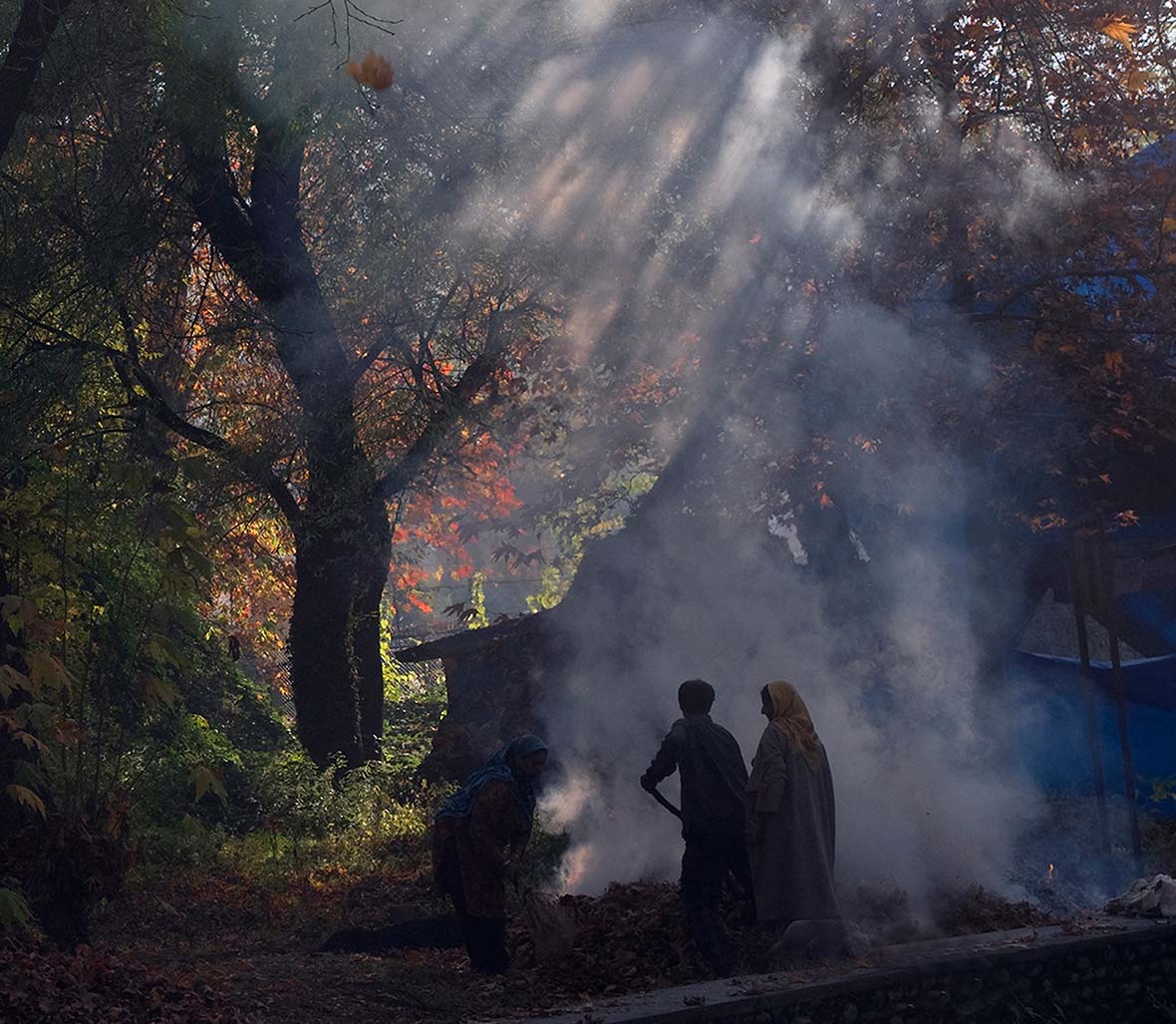 Most tourists pass by this lovely spot on their way to Sinthan Top, but if you are in Kashmir in late autumn, a day or two inside the Kokernag gardens is an absolute must. I arrived on a Sunday and it was a delight to find the local families, with hefty layered lunchboxes, having their family day out amid the Chinar leaves strewn across the gardens. In the soft breeze that was blowing in, the Chinar trees, ablaze in their autumnal glow, shed their red and gold leaves as I watched wistfully from a side of the gurgling spring, wondering if I should have stayed in Kokernag for a few more days. The biggest botanical garden of Kashmir, Kokernag is about 70 kilometers from Srinagar.
Kokernag is a birder's paradise, so be sure to put some binoculars on your travel checklist, along with catching and eating the trout, taking an early morning walk through the nooks and corners of the garden and winding spring (said to have healing powers), and if you have a day to spare drive to Daksum 14 kilometers away or to Acchabal 17 kilometers away.