After landing in Kyrgyzstan, skiers might be tempted by the proximity of Bishkek, but there is much to compliment the slopes of Karakol, including a level of resort-style service that won't be available elsewhere. More than 400 kilometers away from the Manas International Airport, the Karakol Ski Resort is more isolated than the other options found in Kyrgyzstan and will wow powder hungry skiing aficionados at its vertigo inducing altitude of 2,300 to 3,000 meters.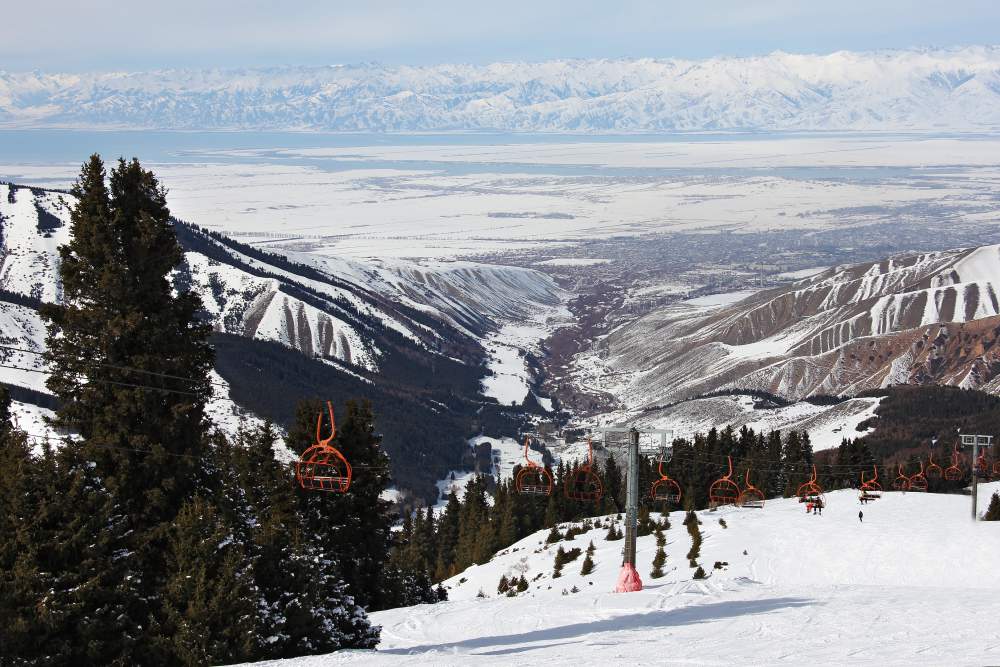 First there is the dread issue of where one might stay, and the options available in Karakol are surprisingly varied. The Karakol Ski Resort should be your obvious first pick, but it can fill up and rates vary; the Caprice hotel is another high-end option near the slopes.
However, the Green Yard Hotel – despite being rather modest in amenities – is also a great place to acclimatize to the altitude and culture of Karakol; what it lacks in luxury, it makes up for with authenticity. The more adventurous may opt for a yurt, which even in winter can make for a comfortable option.
With a weather eye still on the slopes, there are some sights to Karakol that are not to be missed, chief among them the Russian Orthodox Holy Trinity Cathedral. Yes, it's beautiful. Sure, it's fantastic 19th century architecture. But, when you tell people about it, the fact that it's made of wood will probably come up.
Another wooden religious site of note is the Dungan Mosque. It's hardly as strikingly magical as the cathedra – its boxy blue minaret more like a barn than religious architecture – but the architecture is truly and very visibly astounding. Decorated with fruit imagery, the mosque was built using a fascinating system of joinery, using no nails in the process.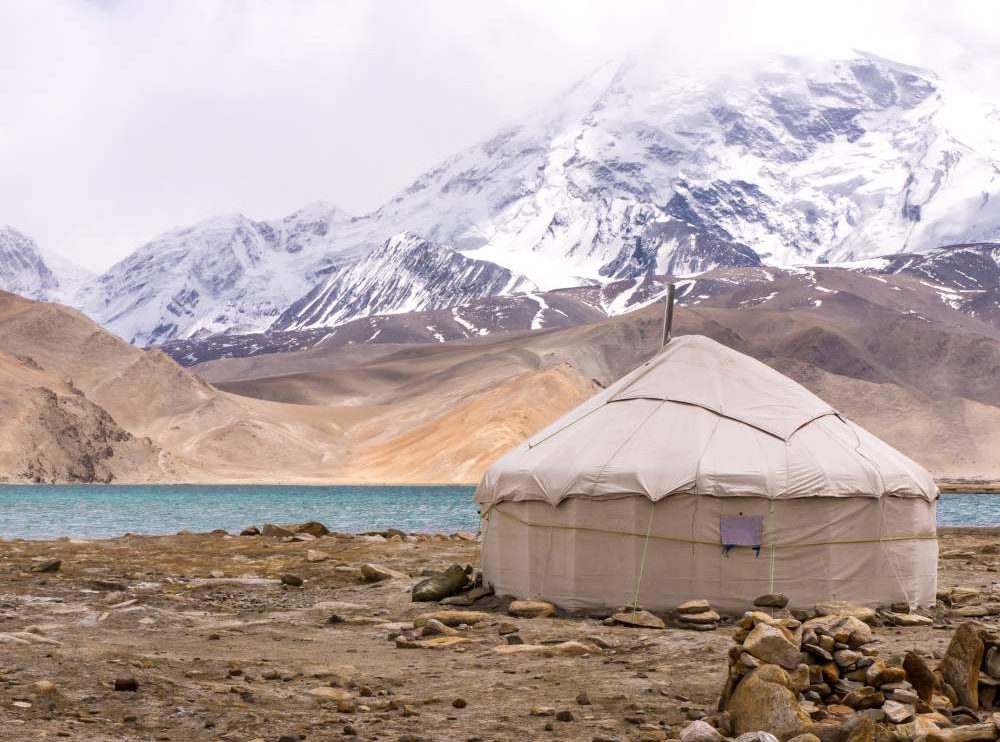 Now, to the slopes: While the area's tourist facilities have been slow to catch up, the snow is particularly light and fluffy, with some particularly tricky routes. For those staying in town, the ski resort is just seven kilometers out of town, but don't take that to mean a leisurely stroll or easy ride; indeed, the ride up to the slopes can be so difficult that it can take more than an hour to cover those kilometers.
With a season running from November to May, the more adventurous skiers looking for off-piste options need only hire a snow cat, which can spring you up to more than 3,000 meters. The tree runs here can be quite pleasing – though potentially dangerous to the inexperienced – and take travelers through the expansive fir forests for which this area of the world is so famous. There are five chair lifts and the slopes vary widely from 800 meters to the highest skiing point of 3,040 meters. There are two rental centers and experts are on hand to teach.
It's safe to say that Karakol is a ski location for adventurers, but not just for the slopes. To travel so far from the easier Kyrgyzstani slopes for a shot at untouched snow is a pleasure sought by skiers wanting to see the world from the slopes.