"When you dine at Malis, not only are you savoring the very best of Cambodian cuisine, you are also consuming an important story," says Malis' Director Loumpheany Preap.
She explains that during the country's dark 1970s period under Khmer Rouge rule, many of Cambodia's traditional recipes, which had been passed down verbally for centuries from generation to generation, were forgotten and vanished from local kitchens. "Malis was born out of the desire to restore Cambodian cuisine to its former glory, and put the country back on the global map as a culinary destination, by combining passion, history and creativity."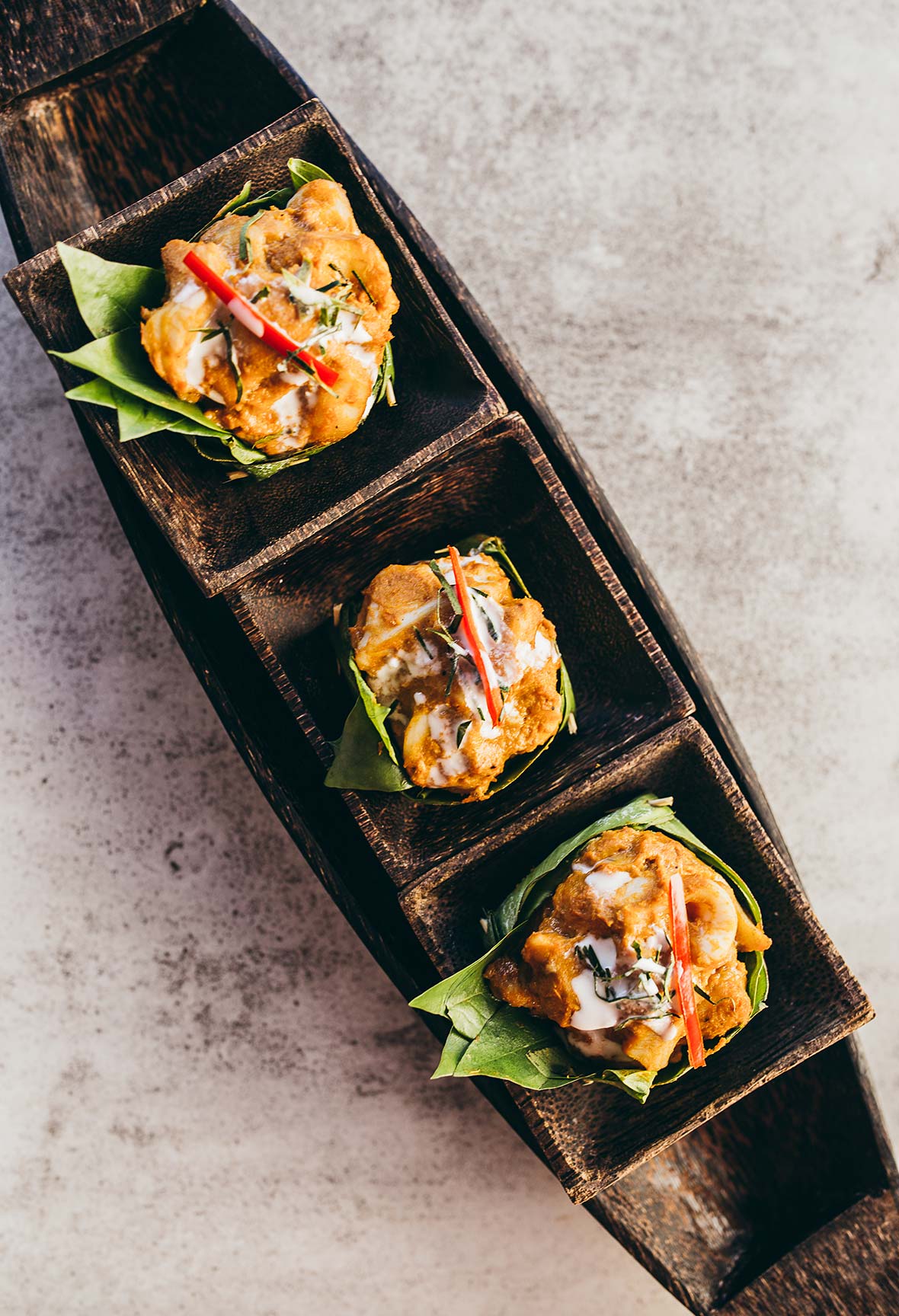 Before the first branch of Malis opened in Phnom Penh in 2004, there were no high-end Cambodian restaurants. To sample the kingdom's cuisine, you had to either eat on the street, or be invited into someone's home. A quarter century after the fall of the Khmer Rouge, Malis arrived with the mission of gathering together locals and visitors alike to share their passion for food—a further 12 years later, the restaurant came to Siem Reap.
The kitchen at Malis Siem Reap, the city famed for the ruins of Angkor, is helmed by Master Chef Meng Luu, with a mission of 'bringing Cambodian cuisine back to life.' Before opening the restaurant, Chef Luu spent six months traveling throughout Cambodia's 25 provinces, varied terrain that covers everything from misty mountains on the border with Thailand, to coastal seas facing the islands of Vietnam. "My goal was to discover the lost recipes, and the best place to find them was directly in the households, where traditions have been preserved. The aim was to learn from these custodians of traditional techniques and recipes, and then make the public aware of how truly rich Cambodian cuisine still is."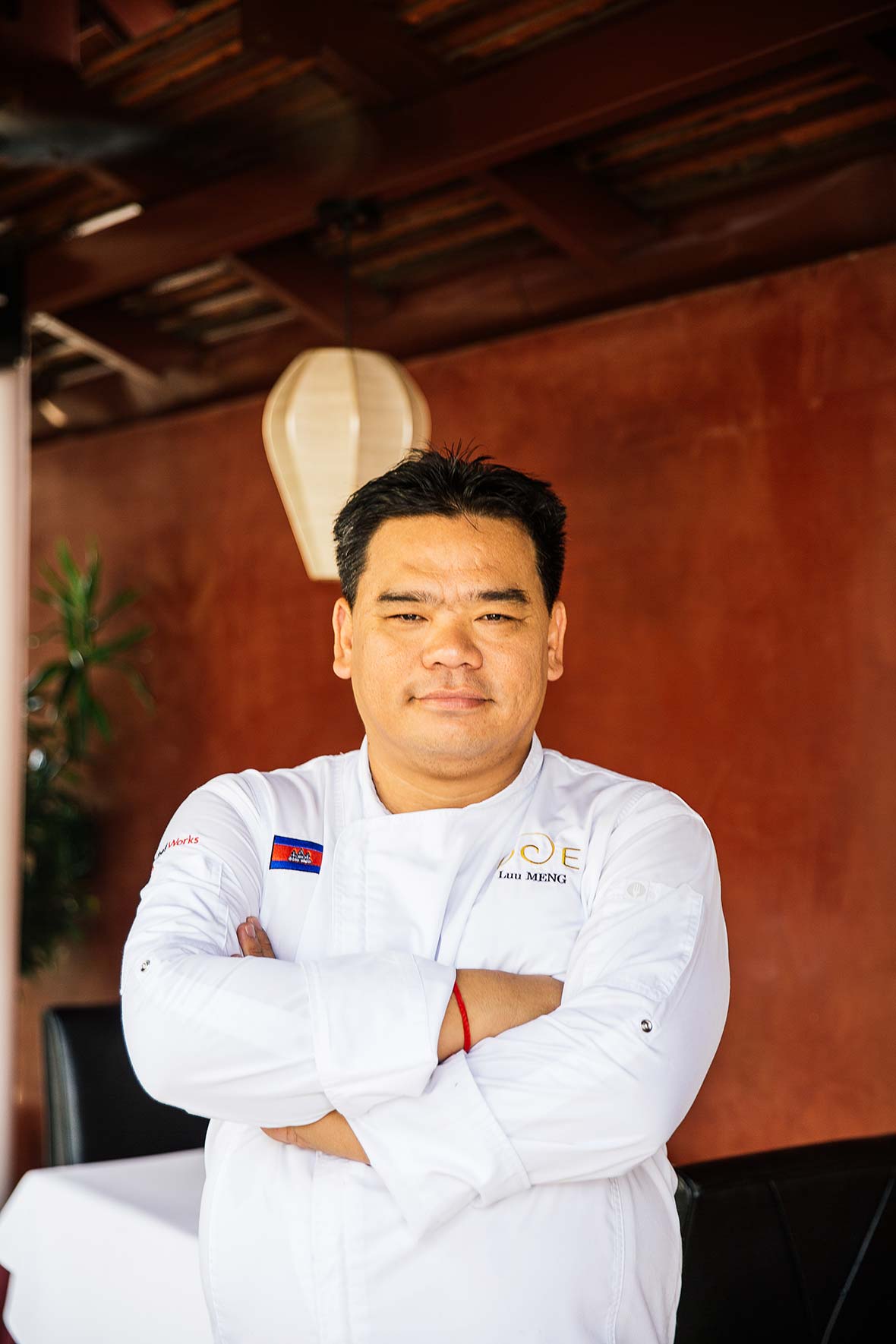 Given a lack of wider general knowledge about local dishes, especially when compared to that of its neighboring countries, which boast globally famous dishes such as pad Thai, and pho, what exactly defines Cambodian food? "All our dishes are based on kroeung," says Luu, "a traditional blend of herbs and spices that is ground together to form a curry paste used in cooking—just like butter or cream is used by the French." Much like adobo in the Philippines though, the recipe for kroeung differs not only from restaurant to restaurant, but even house to house. "There is no one secret recipe used by everyone," Luu says, "so it depends on your taste; if you prefer a bit more lemongrass, chili, coconut, and so on."
Given its French colonial past as part of a global trading empire from Mali to Marseille, and location at the center of bustling Southeast Asia, Cambodian food has long incorporated foreign influences, such as curry from India, spicy salads from Thailand, the spring rolls and pho (known locally as kuy teav) of Vietnam, and French-style sausages and stews.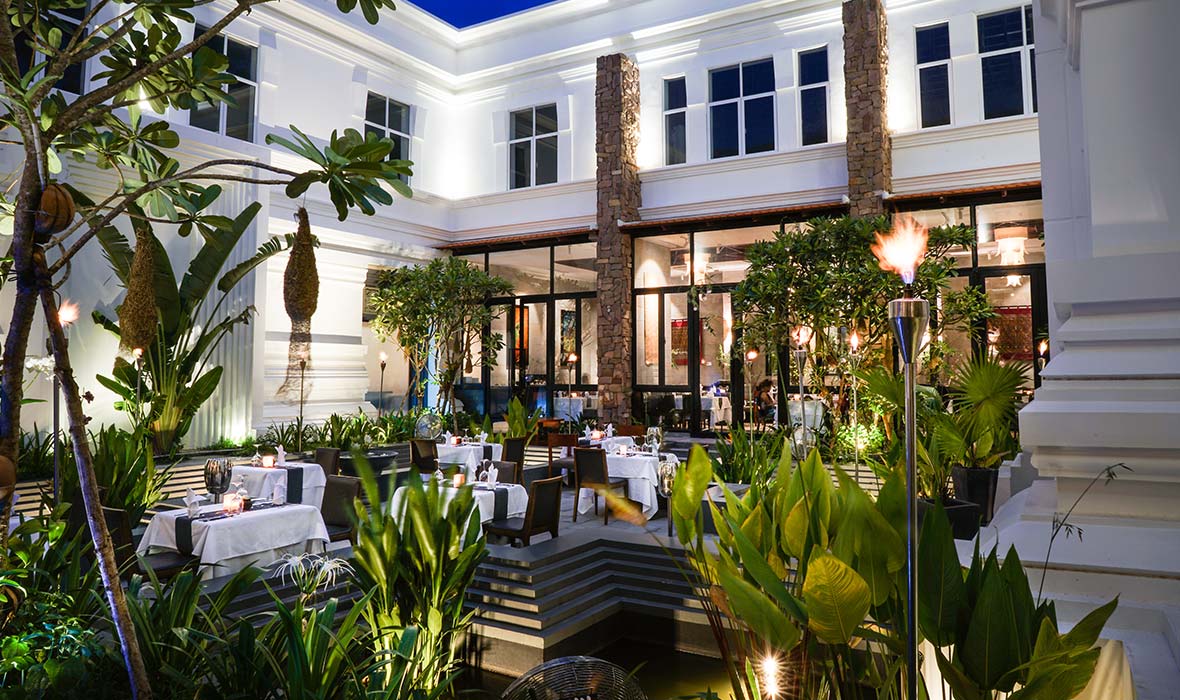 However, Cambodia also has unique local produce famous to locals, including crab and salt from the sleepy seaside province of Kep, Pursat orange, Takeo pork, and Kampot durian and pepper—the latter rated as some of the best tasting in the world, and regularly used in Parisian kitchens. "All these natural resources, like our salt, pepper, herbs, rice, flour and fish, and with Cambodia still predominately an agricultural country, means we don't need to import goods," says Luu, "That's why we have a strong culinary identity—we still get most of our ingredients directly from the source, there is no industrial process."
Accordingly, Chef Luu and his team follow the ethos of reviving cuisine from the past, adapting it to the present, and preserving it for the future. In practical terms this means using farm-sourced ingredients in traditional recipes using modern techniques, adapted to contemporary palates. "We want Cambodian cuisine to be as accessible to as wide an audience as possible, but also reminding local diners of treasured childhood memories."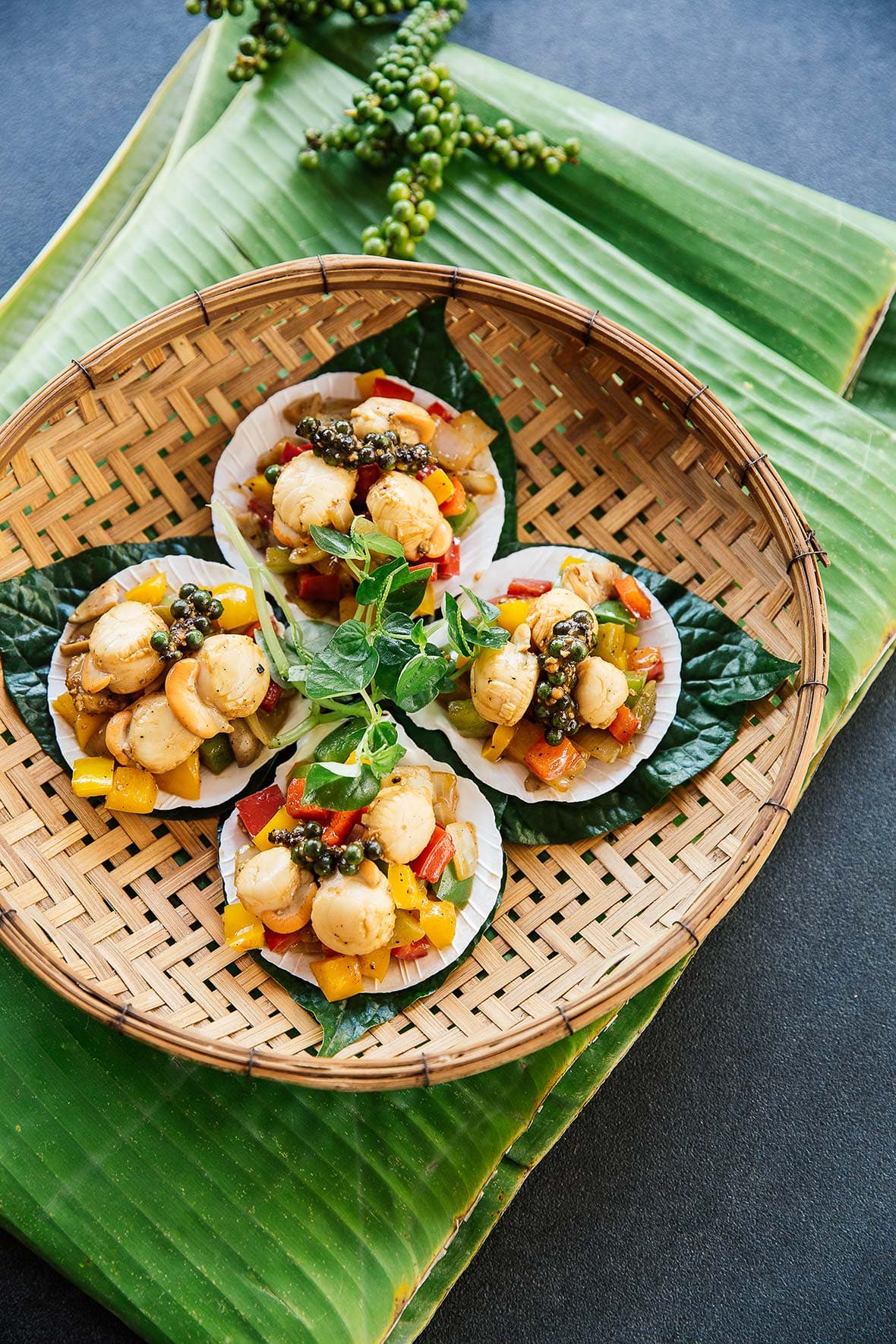 Luu says that the most popular dishes on the menu at Malis include moringa soup, a nutritional consommé made of pumpkin and leaves from the indigenous tree of the same name, known for its medicinal properties. "This is a healthy, vegetarian option to start your meal," says Luu. "It's full of protein, minerals, vitamins, fibre and antioxidants, a genuine 'superfood' with the power to revive, rejuvenate and boost your body's natural defenses."
For mains, he recommends the dish of organic pork chop marinated in palm wine (an alcoholic drink made from the sap of coconut palms) from Takeo in the southeast, which is served with a banana blossom salad. Close to home Malis serves duck sourced in Chreav, which sits on the nearby shores of the Tonle Sap, Southeast Asia's largest freshwater lake, as well as local, organic roast chicken—a common weekend sight in the parks of Siem Reap as a mainstay of family picnics. Desserts, however, have a more avant-garde identity, such as the Kampot pepper crème brûlée, or the Malis mousse (panna cotta infused with jasmine flower); dishes made using French techniques with local flavors.
When he's not busy in the kitchen, Chef Luu continues on his endless quest to discover lost recipes in remote provinces, though when he does have downtime he likes to relax with a simple Cambodian barbecue. "Especially when the weather is nice, I love sharing the passion for food with friends and family, around a table, in a village household. We'll prepare traditional barbecue and the soups grandma used to make. Shared communally with loved ones, these are reminders of some of the fondest memories of my childhood."