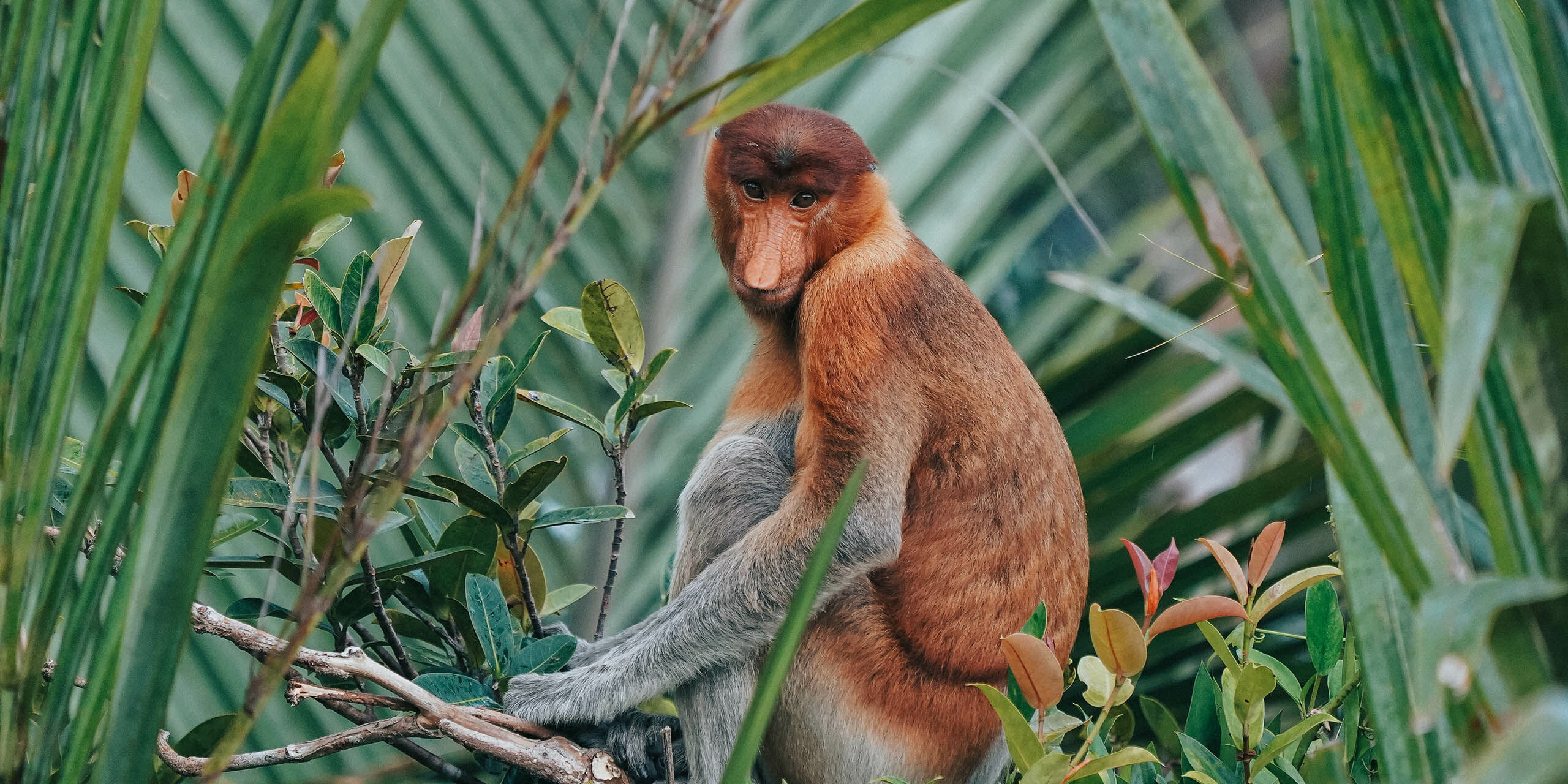 Sarawak conjures a range of images. In the popular imagination, it's a frontier land populated by orangutans, hornbills, and warring tribes with outstretched earlobes and crude tattoos hunting for wildlife — and human heads.
Like it or not, that incredible past has long gone in the throes of evangelization and globalization. But beyond the hip riverside buzz of capital Kuching, lined with boutique hotels, cafes, and bistros, there are still plenty of opportunities to experience Borneo's natural wonders firsthand.
You don't even need to stray far: Kuching sits in the center of several national parks that make for perfect day trips and multi-day excursions to jungles ripe with unique flora and fauna. 
Here are five of the best we think you should consider.  
Semenggoh Nature Reserve: best for orangutans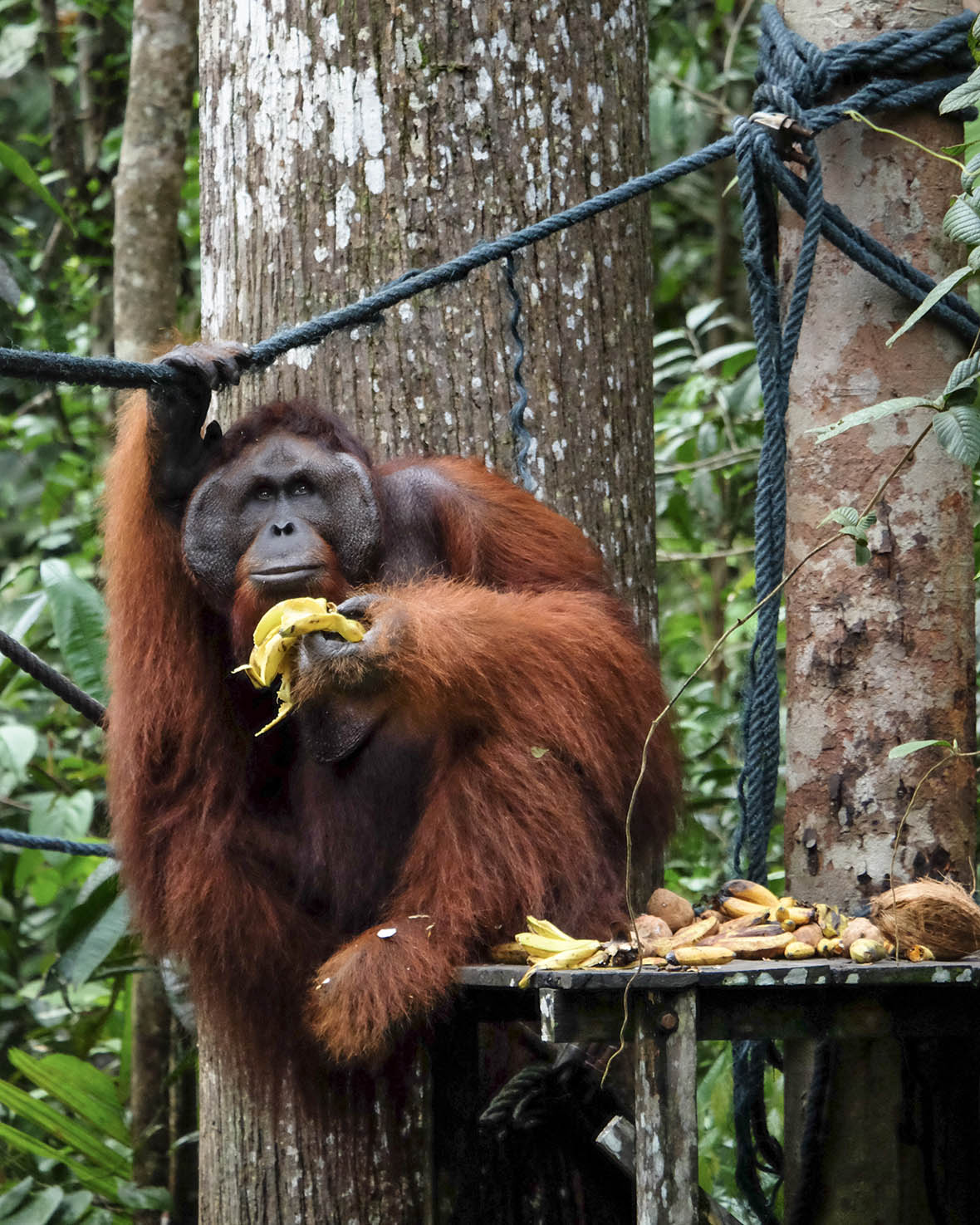 Set only 20km to the south of Kuching on the way to Siburan, the Semenggoh Nature Reserve is one of the most popular half-day trips from the city. It's the only place in Sarawak where one can see rehabilitated semi-wild orangutans that are used to human encounters.
Orangutans are extremely rare in Borneo these days: a 2015 census estimated that only between 1800 and 2500 are left in Sarawak alone. Those residing at Semenggoh return to the sanctuary's headquarters twice a day, at 9 am and 3 pm, to enjoy a fruit-feeding session. Don't expect a wild safari — rangers feed the apes as they swing down from the canopy to pick up fresh tropical fruits, and you watch from a viewing platform. But where else can you go so close to orangutans these days?
After the feeding show, the sanctuary's botanical research center offers an interesting orchid nursery, a fernarium, and a bamboo garden.
Bako National Park: best for Proboscis Monkeys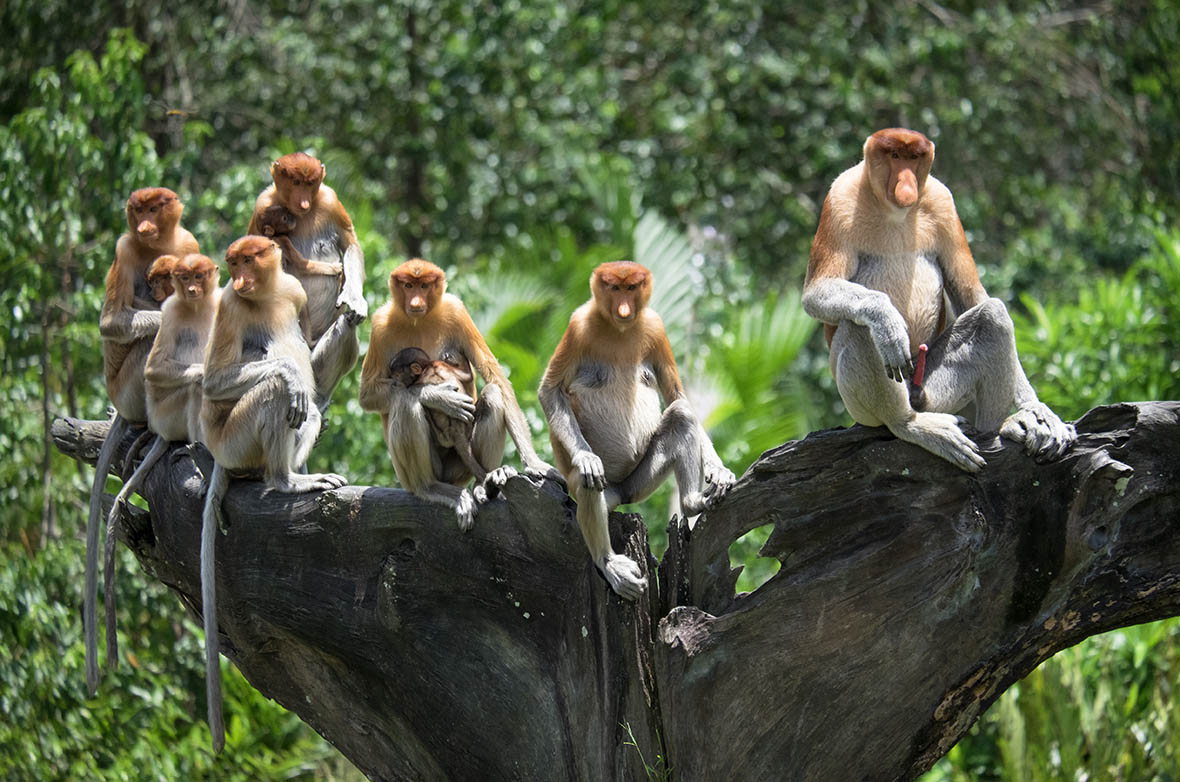 Right to the northeast of Kuching is Bako, a coastal national park sheltered by two peninsulas jutting into the South China Sea. It's the natural habitat of the curious proboscis Monkeys only found in Borneo — swinging their large eggplant-like noses, male proboscis monkeys are often considered the animal equivalent of Cyrano de Bergerac. Proboscis monkeys live in groups dominated by one alpha male and his harem of females and spend most of their time munching on leaves and sending their most peculiar guttural hoots up in the thicket.
One reaches the park's headquarters with a boat ride to the westernmost peninsula, where simple accommodation in wooden chalets is available. Staying for at least one night is recommended not just to have enough time to strike on some of the park's 18 different hiking routes —ranging from easy 30-minute strolls to intense 8-hour hikes, most of which require hiring a guide at headquarters.
Gunung Gading: best for spotting the Rafflesia, the world's biggest flower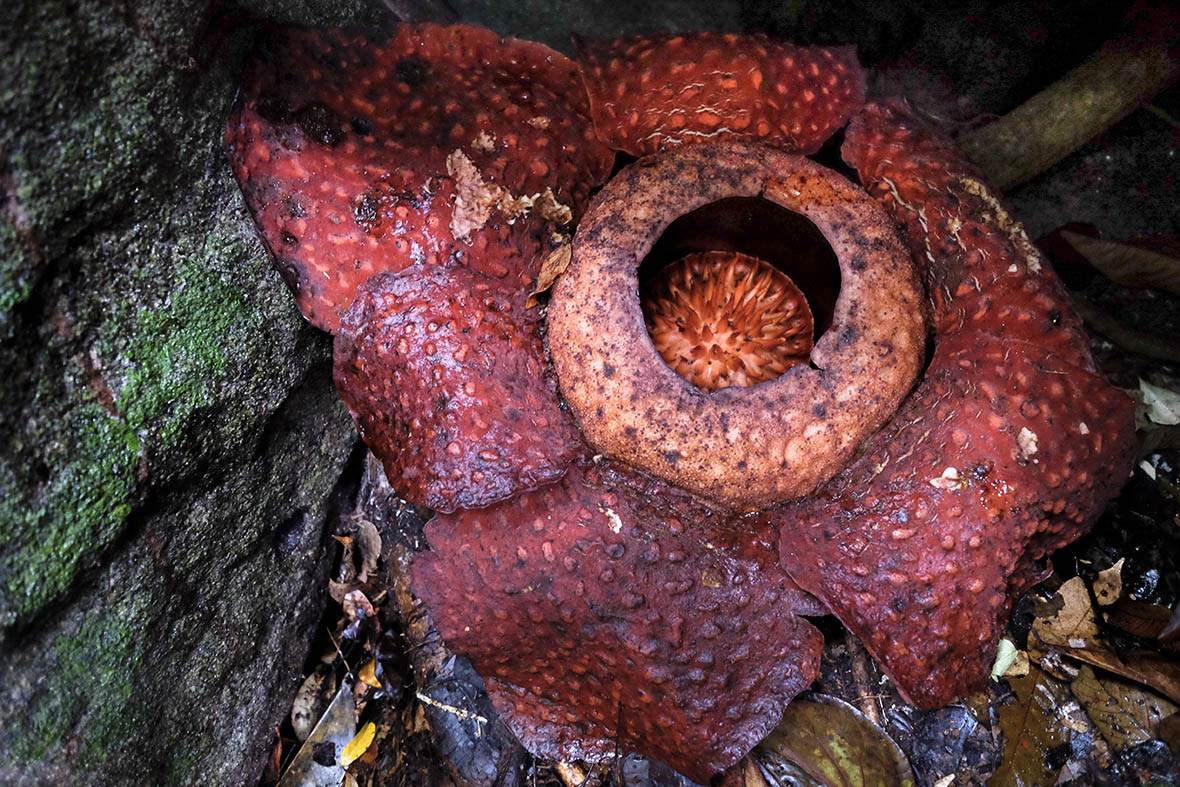 Less than two hours' drive west of Kuching is the Gunung Gading National Park near the town of Lundu, one of the best places in Asia to spot the rare Rafflesia. This genus of the leafless parasitic plant produces the world's largest flower, with five fleshy petals and a flower without stem, leaf, or root. Believe it or not, a 91cm-wide bloom was found in this park.
Time your visit because Rafflesia survives in full bloom only for 4 to 5 days, during which it emits a carcass-like smell to attract insects.
If your timing isn't right, Gunung Gading remains a fantastic park for hiking in dense dipterocarp forest to seven waterfalls and learning about Malaysian history. The 965-meters-high peak soaring above the canopy is where the British colonizers were stationed back in the 1960s while fighting the infamous Communist insurgency that fired up colonial Malaya. The hike is a straightforward but sweaty 3 to 4 hours climb. A further 3 hours trek from the peak along the mountain's saddle leads to Batu Berkubu, a huge granite boulder that back then was the area's main Communist hideout.
Mount Santubong: best for mountain trekking, marine wildlife, and turtle conservation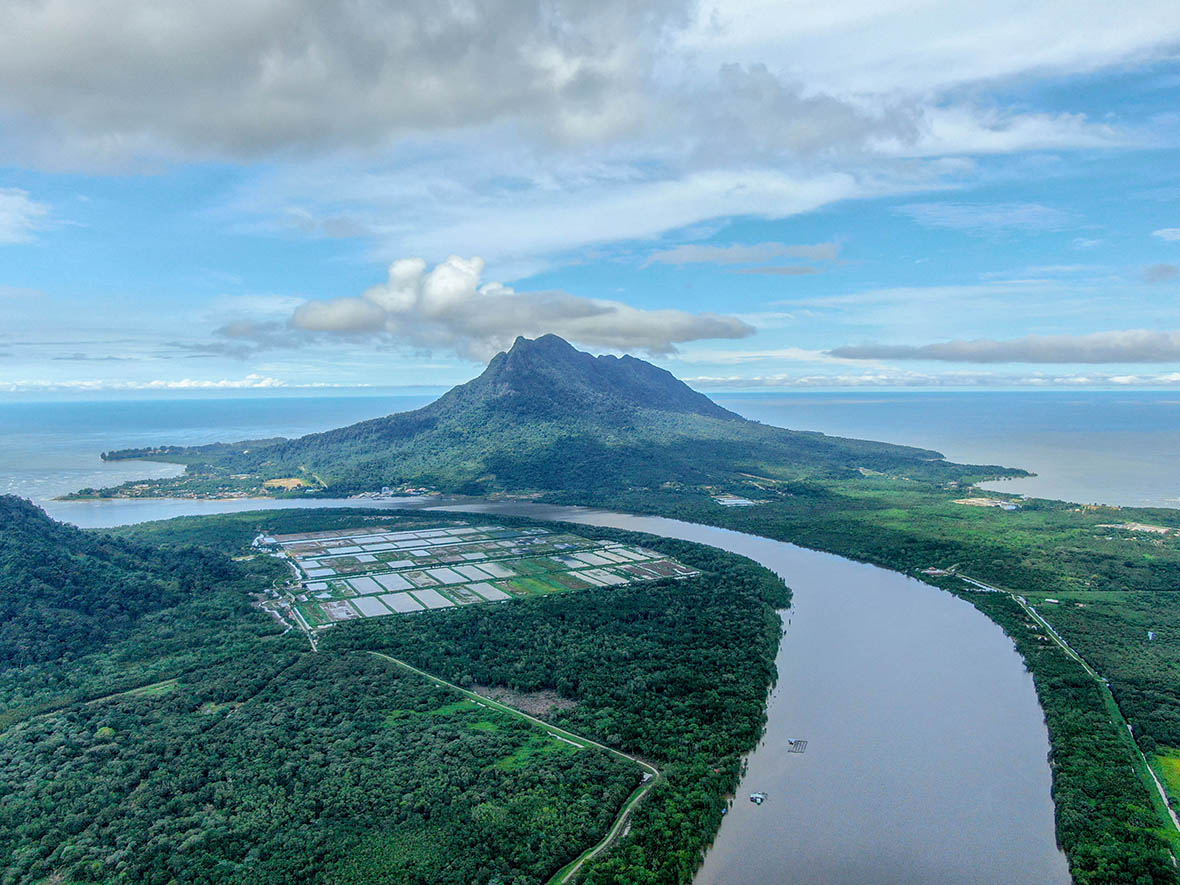 Soaring like an emerald fang over Kuching's skyline, Mount Santubong, situated only 35km north of the city, is where Sarawak's rainforest crashes into the sea. The result of this train-wreck of nature is a treasure trove of wondrous landscapes: from Santubong's forested mountain slopes, one can descend to coastal mangroves nestled next to rivers and estuaries inhabited by the rare Irrawady dolphins, finless porpoises, and Indo-Pacific humpback dolphins.
One of Santubong's main attractions and preferred places to stay is the large and quaint Damai Beach, sheltered at the back of the mountain. This quiet bay is where Green and Hawksbill turtles often come to nest as they sway from the nearby Satang islands, part of the Talang-Satang marine park, which was gazetted in 1999.
Bau: best for caving and cycling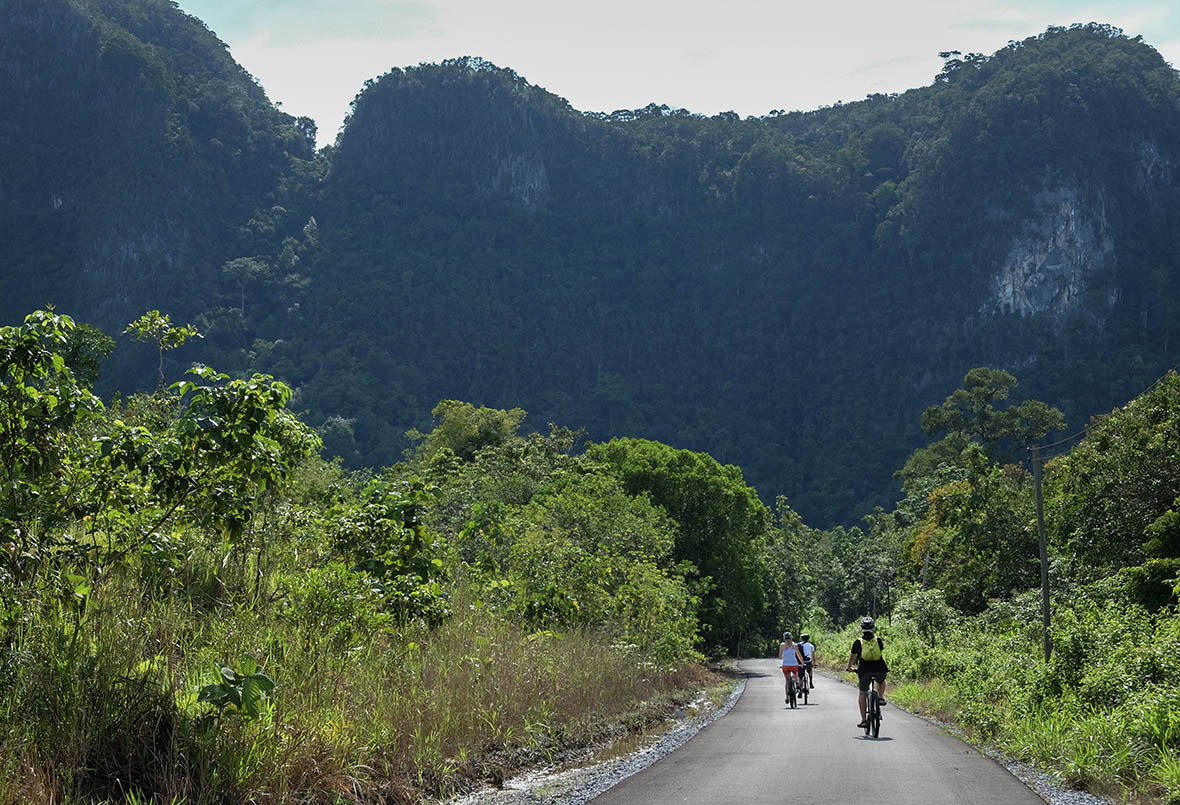 The village of Bau, just a half-hour drive south of Kuching, not only holds historical significance as the site of the bloody Gold Miners' Rebellion of 1857 but is also home to two large caves offering a good insight into Sarawak's geological marvels — did you know that the Deer cave in Mulu National Park, a UNESCO World Heritage Site near the city of Miri and an hour flight away from Kuching, is said to be the second-largest in the world?
Bau's Fairy Cave takes its name from a large stalagmite resembling the Chinese goddess of mercy Guan Yin. The claustrophobic cave mouth leads through a tunnel into a massive hall flooded with the light that peers through the cave's huge roof openings.
Only 8km away is the Wind Cave, which is accessible via three different tunnels. It's necessary to carry a torch here, for there's no illumination to avoid disturbing the 14 species of resident bats. Also, be on the lookout for black nest swiftlets as you walk along the cave's passages passing rows of stalagmites and stalactites. After having walked across the outcrop, emerge on the other side, and refresh yourself by taking a plunge in the local river.
Bau, its caves, and surrounding forests are also popular areas to explore on a mountain bike. Several tour operators in Kuching organize half-day tours that include bike rental, transport to Bau, a visit to the caves, and lunch in a local restaurant.