Example Itinerary
Classic Malaysian Borneo
Plush white beaches, meandering rivers, heavily-forested jungles, staggering peaks, and lush rainforests await you when you leave the beaten path and travel to the island of Malaysian Borneo. Borneo has a unique indigenous culture, as do the remote parts of Sarawak and Sabah, which have yet to become tourist Meccas. It is also one of the only places on Earth where tigers, rhinos, orangutans, and elephants live together. Its incredible biodiveresity makes it the premier wildlife destination in Asia. Dive into the untamed wilderness on this 8-day classic itinerary.
This itinerary is an example. It's designed to inspire you and provide you with thoughtfully curated ideas. You can choose to do this exact itinerary or completely personalize it. All trips are 100% bespoke.
Highlights
Kinabalu National Park: Declared Malaysia's first UNESCO World Heritage Site, Kinabalu Park boasts one of the richest collections of biodiversity in the world and warrants a visit for those passing through Kota Kinabalu. There are plentiful hiking trails along the base that showcase beds of brightly colored flowers and plentiful animal-life. For the adventurous, Mount Kinabalu makes an irresistible challenge as the highest mountain in all of southeast Asia.
Orangutans: The Orangutan, with its distinctive orange fur and gentle broad face, is the star of the Bornean jungles. These great apes can be seen in the wild and at rehabilitation centers which serve to care for, treat, and protect them. Learn more about these animals and their survival with a visit to Sepilok Orangutan Rehabilitation Centre and see them in the wild during jungle walks.
Kinabatangan River: The Kinabatangan river, the second longest river in Malaysia, is dense with remarkable wildlife: Orangutans, proboscis monkeys, pygmy elephants, langurs, wild cats, crocodiles, amazing birdlife and much more. Accompanied by eagle-eyed nature guides, go on river safaris and jungle treks to spot these critters.
Primeval Ancient Rainforest: Danum Valley is one of the world's most biodiverse and ecologically important regions. The 130-million-year-old primeval rainforest is a dream destination for any nature enthusiast, equipped with trails to vantage points, canopy walks, and a field center with a world-class research facility. Learn about cutting-edge techniques used for conservation, spot endangered wildlife, and enjoy a pristine rainforest unlike anywhere else.
Day-by-Day
Day 1
Kota Kinabalu
Borneo is the third largest island in the world and is shared by Malaysia, Indonesia, and Brunei. Fly into the capital of Malaysian-Borneo, Kota Kinabalu, the main gateway into the island. This growing city is home to about half a million residents and has been an inportant transportation hub since it was known as Jesselton under British colonial rule. Upon arrival, you will be met at the airport and privately transferred to your luxury beach-side hotel, Shangri-La Rasa Ria. Situated just out of the city, the resort is a haven with a 1.8-mile long stretch of private beach, 64-acre forest reserve, and 18-hole golf course. Spend the rest of your day settling in and enjoying your resort.
Day 2
Kota Kinabalu
After an early breakfast, travel 2 hours to the Kinabalu National Park. The scenic road passes through changing elevation and terrain, offering beautiful views of the valley below. Stop at various lookout points along the way and capture a picture of Mt. Kinabalu from afar. Upon arrival around the base of the mountain, take to the trails. This rugged island is primarily mountainous with dense swathes of rainforest. Stop by the handicraft markets in nearby Kundasang, made by local tribes, on your way to lunch in a local village. Continue onward to Poring to take to the treetops on a swaying Canopy Walk. Spot waterfalls, rare birds, and if you're lucky, the even rarer rafflesia flower. Those who want to maximize their experience at Mt. Kinabalu can opt for a scenic helicopter flight to watch the sun rise over the mountain.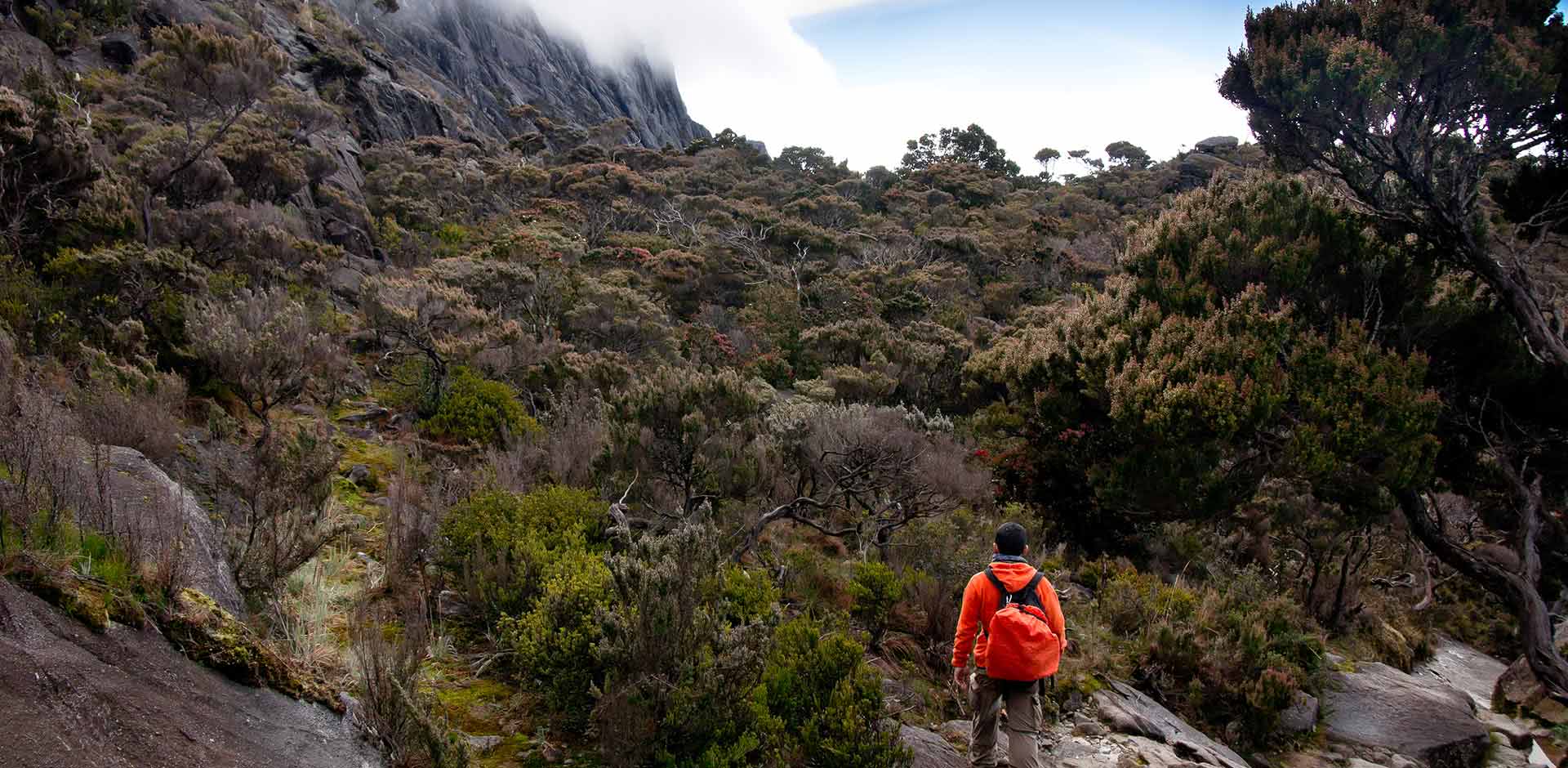 Day 3
Kinabatangan River
Take an early flight to the historical city of Sandakan. Drive out to the Sepilok Orangutan Sanctuary where captive orangutans are reintroduced into the wild. There are only as few as 54,000 Bornean Orangutans, a species endemic to the island, left in the wild. Observe these great primates at their feeding stations in the rainforest and learn more about the important rehabilitation efforts. Head next door to the Sun Bear Conservation Center for a private tour of the facility prior to public hours with Dr. Wong, the founder of the center. Over 30 sun bears live within the facility. Have lunch back in Sandakan before taking to the Kinabatangan River by boat. A 2.5 hour cruise on the meandering river takes you through a corridor of lush forests and wetlands. Your lodge is perched on a bend in the river between two protected areas. In this hub of biodiversity lives over 50 types of mammals including the Borneo pygmy elephant, the bearded pig, proboscis monkeys, and orangutans, as well as over 200 types of birds. After settling in, go on an afternoon river safari led by the lodge's expert naturalist guide.
Day 4
Kinabatangan River
Make the most of your time in this corner of Borneo, going on expert-led expeditions through the surrounding wilderness by boat and on foot. See historic limestone caves, orangutan habitats, meet the local tribal villages, and learn about everyday life in rural Borneo. Your day will also be interspersed wtih time to relax and enjoy the jungle ambiance. Don't miss the nighttime guidede walk to spot nocturnal creatures.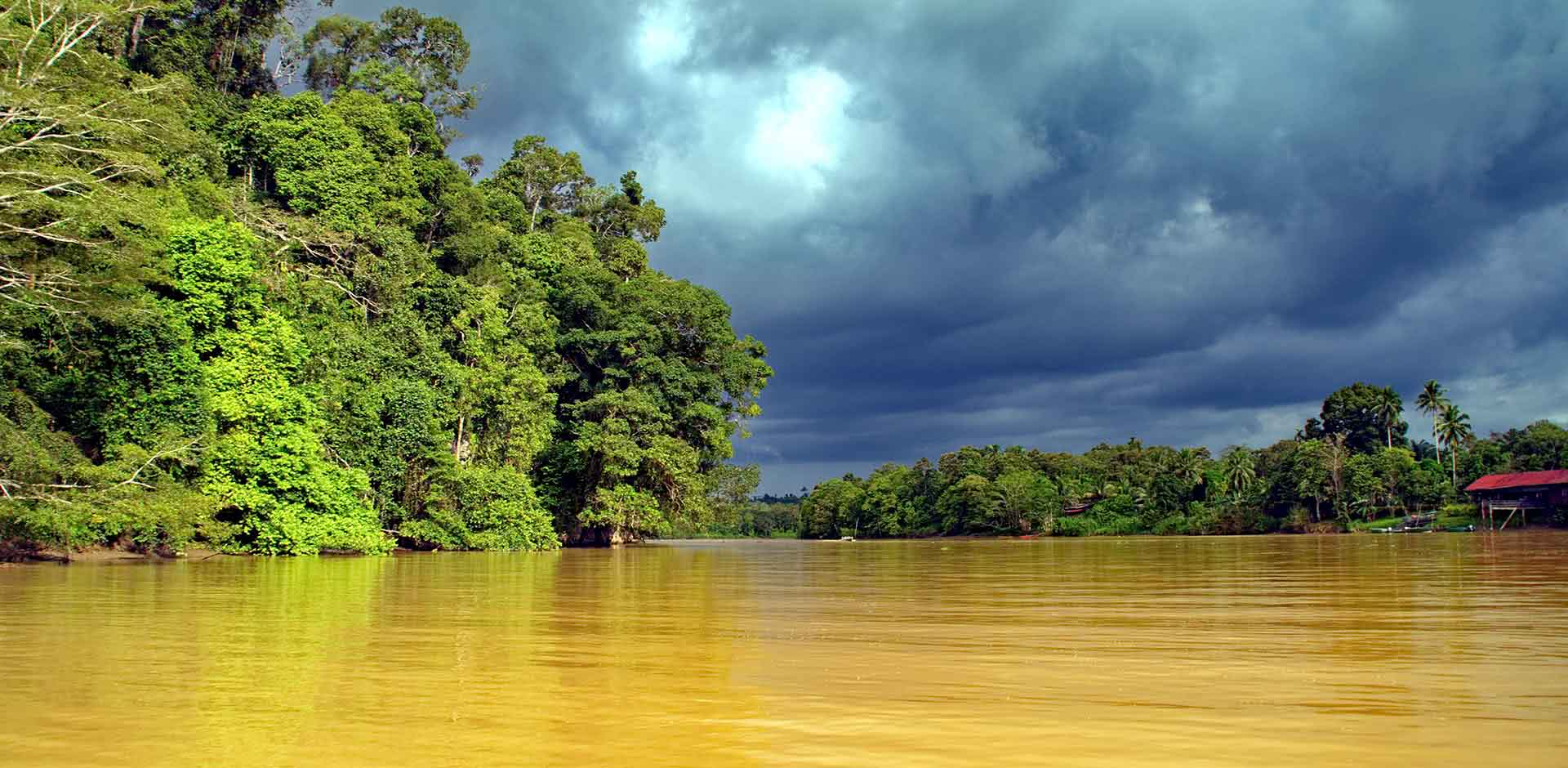 Day 5
Danum Valley
Leave the Kinabatangan River region and travel four hours overland to Lahad Datu. After lunch in town, continue to Danum Valley Conservation Area. This very special forest is considered one of the world's most complex ecosystem, a Class-1 Forest Reserve, and boasts all ten of Sabah's primate species, making it the premier wildlife destination on Borneo. Rare animals include the pygmy elephant, Sumatran rhino, clouded leopard, marbled cats, sun bears, and orangutans. Settle into your chalet at the Borneo Rainforest Lodge situated within the reserve on the banks of the Danum River. This award-winning lodge compromises on neither luxury and comfort nor wildlife experience. Your guide will give you an introduction to the rainforest and the trails surrounding the lodge which you can do at your leisure or with a naturalist. After dinner, go on a guided night safari or walk.
Day 6
Danum Valley
Spend this morning at the Danum Valley Field Center and FACE Foundation and meet the researchers. You will also have the opportunity to plant a tree. In the afternoon, go for a walk on the Canopy Bridge, suspended above the treetops. From this vantage point, you can more easily spot colorful birds, lizards, and if you are lucky, orangutans swinging by. There are multiple viewing platforms, all designed and engineered to be 'tree-friendly.'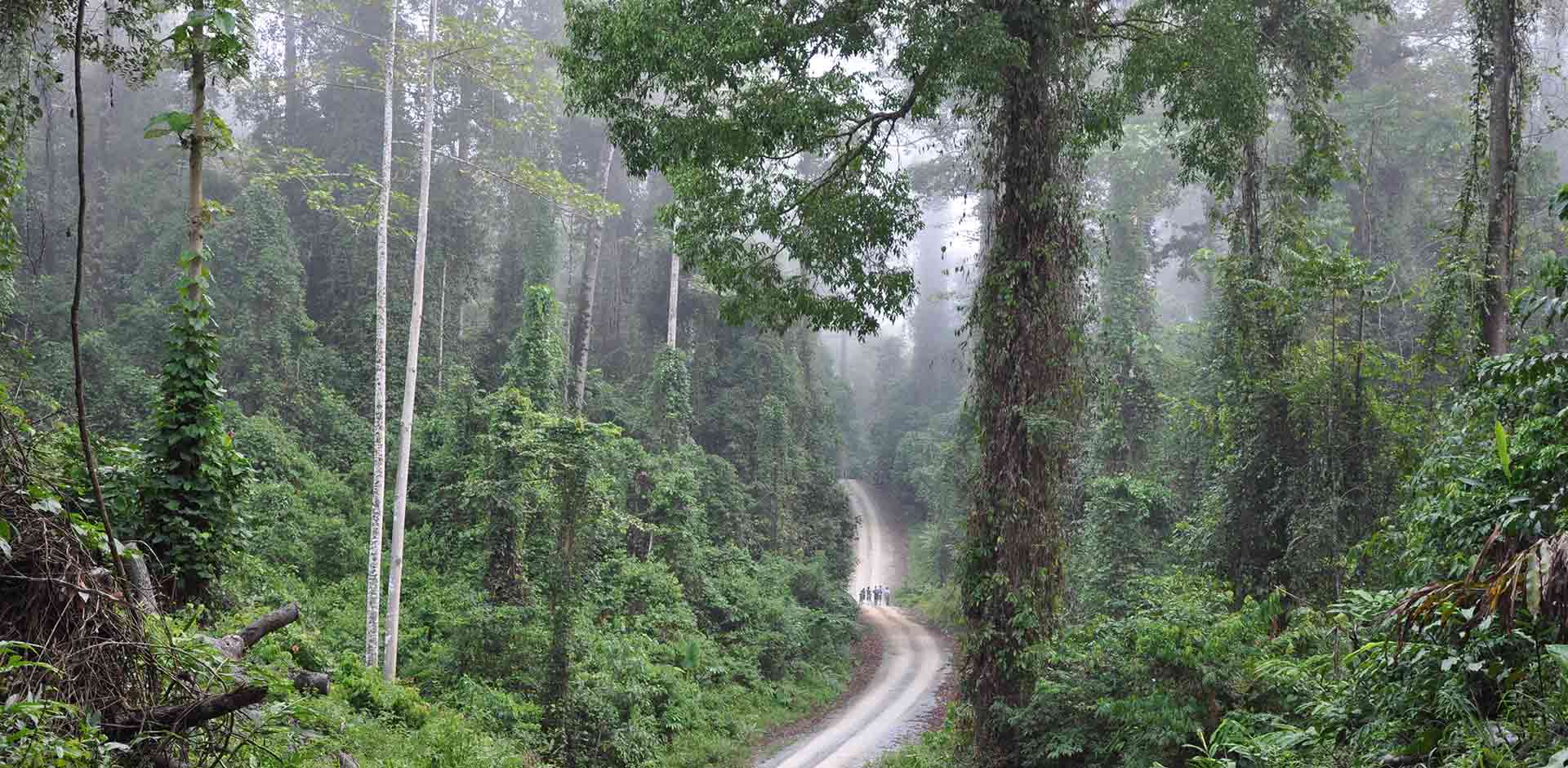 Day 7
Danum Valley
Wake up to the call of gibbons and start your day with a guided trek to Coffin Cliff, an ancient burial site, and a nearby view point. Descend to the Jacuzzi Pool for a dip in the cool waters, followed by a riverside picnic lunch. In the afternoon, head out for another trek in search for more wildlife. As the day winds down, return to the lodge for cocktails at sunset. Tonight, enjoy a special private dinner with one of the Field Center researchers who will personally take you on a night walk, your final jungle trek.
Day 8
Departure
After breakfast, say goodbye to the animals and forest as you drive back to Lahad Datu. Take a flight to Kota Kinabalu where you can connect to your flight onward.
TERMS AND CONDITIONS
Price is based on double or twin hotel room occupancy and includes accommodation, transfers, car/driver, English-speaking guide, activities and entrance fees, breakfasts and some casual lunches while touring. Flights and optional special activities will be quoted separately. Most personal expenses, including dinners, alcoholic beverages, spa treatments and gratuities can be paid on the spot while traveling. Prices may vary depending on season, choice of accommodation and other factors.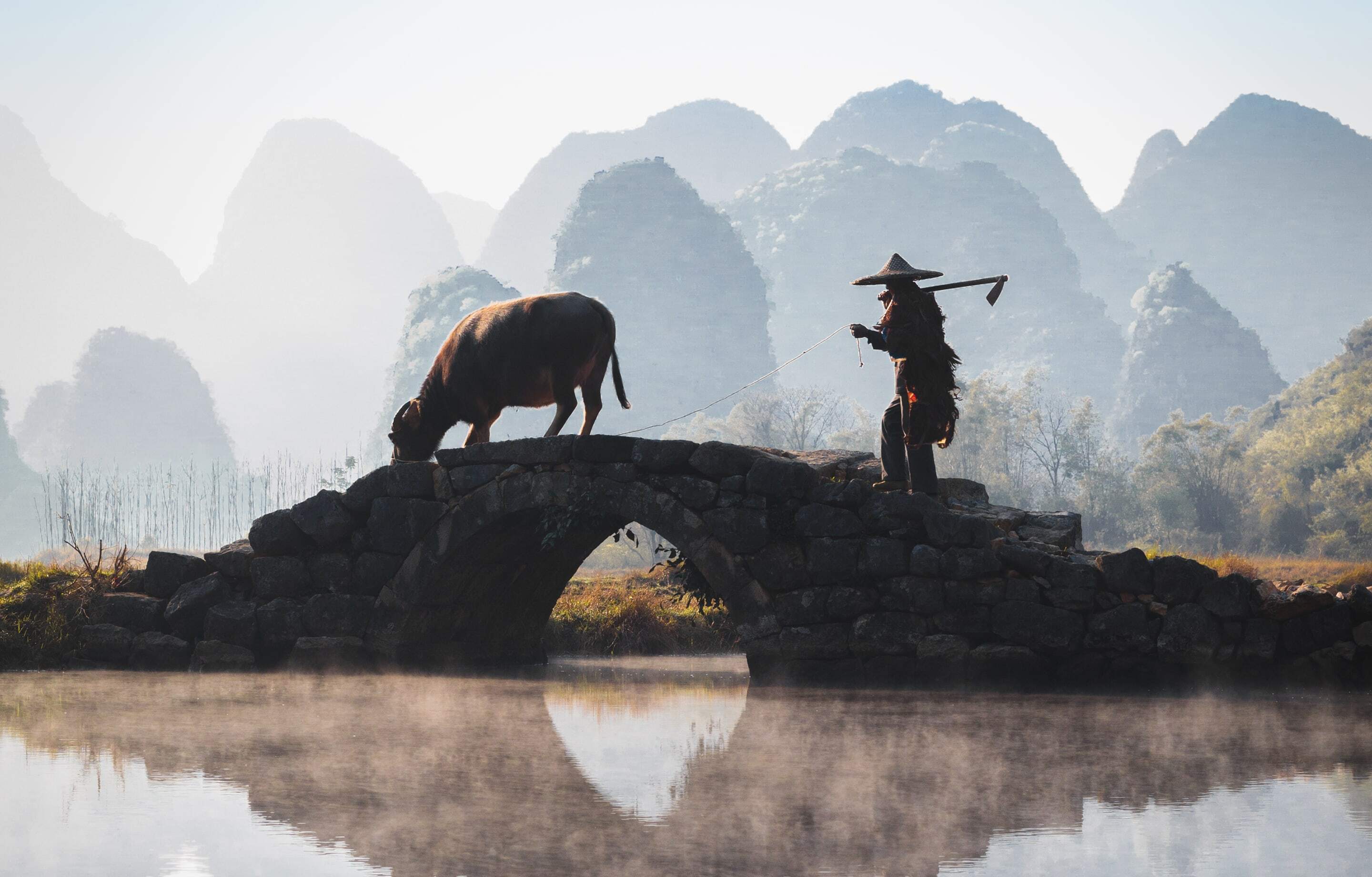 Why Remote Lands?
Exclusively Asia
With Remote Lands you'll travel with people who have made Asia the solitary focus of their own lifelong adventure. As our guest, you'll discover Asia on a journey that is completely, authentically your own, adapted from our own remarkable experiences and adventures over the years.
With Remote Lands you'll travel with people who have made Asia the solitary focus of their own lifelong adventure. As our guest, in the continent that our north American founders Catherine and Jay have adored and explored for decades, you'll discover Asia on a journey that is completely, authentically your own, adapted from our own remarkable experiences and adventures over the years.
Travelogues
An Asia-focused magazine brought to you by Remote Lands – a platform for adventure, luxury, and authenticity from experts and explorers around the continent.
What Others Say
Here is a small selection of the kind words our guests have said about us, as well as features by journalists and travel writers.
From the moment I happened upon the REMOTE LANDS website over a year ago, browsed the options, I knew that this would be well worth it. The entire staff is nothing less than professional with service that made us feel like royals.
This was truly the trip of a lifetime. Magical destinations, the most luxurious hotels in the world, and the most wonderful travel companions we could've wished for. We were treated like family everywhere we went and we have 14 new best friends.
We have used some of the top rated travel specialists all over the world and, without question, Catherine Heald and Remote Lands are at the very top of the list!