Example Itinerary
Classic Malaysian Borneo
Plush white beaches, vibrant coral reefs, heavily-forested jungles, staggering peaks and lush rainforests await you when you leave the beaten path and travel to Malaysia, and the island of Borneo. Borneo has a unique indigenous culture, as do the remote parts of Sarawak and Sabah, which have yet to become tourist Meccas. Dive into foreign cultures and revel in authentic traditions with this luxury 12-day Borneo itinerary.
This itinerary is an example. It's designed to inspire you and provide you with thoughtfully curated ideas. You can choose to do this exact itinerary or completely personalize it. All trips are 100% bespoke.
Highlights
Kinabalu National Park: Declared Malaysia's first UNESCO World Heritage Site, Kinabalu Park boasts one of the richest collections of biodiversity in the world and warrants a visit for those passing through Kota Kinabalu. There are plentiful hiking trails along the base that showcase beds of brightly colored flowers and plentiful animal-life. For the adventurous, Mount Kinabalu makes an irresistible challenge as the highest mountain in all of southeast Asia.
Orangutans: The Orangutan, with its distinctive orange fur and gentle broad face, is the star of the Bornean jungles. These great apes can be seen in the wild and at rehabilitation centers which serve to care for, treat, and protect them. Learn more about these animals and their survival with a visit to Sepilok Orangutan Rehabilitation Centre and see them in the wild during jungle walks.
Kinabatangan River: The Kinabatangan river, the second longest river in Malaysia, is dense with remarkable wildlife: Orangutans, proboscis monkeys, pygmy elephants, langurs, wild cats, crocodiles, amazing birdlife and much more. Accompanied by eagle-eyed nature guides, go on river safaris and jungle treks to spot these critters.
Primeval Ancient Rainforest: Danum Valley is one of the world's most biodiverse and ecologically important regions. The 130-million-year-old primeval rainforest is a dream destination for any nature enthusiast, equipped with trails to vantage points, canopy walks, and a field center with a world-class research facility. Learn about cutting-edge techniques used for conservation, spot endangered wildlife, and enjoy a pristine rainforest unlike anywhere else.
Day-by-Day
Day 1
Kota Kinabalu
Begin your adventure in Kota Kinabulu, formerly Jesselton, on the picturesque island of Borneo. After arriving in Borneo, relax and watch baby orangutans being fed at the area's only rehabilitation center on hotel grounds at your luxury beach-side hotel Shangri-La Rasa Ria. Rest up before your hike early the next morning!
Day 2
Kota Kinabalu
The day starts bright and early at 6:30 am, when you're transferred to the base of Mount Kinabalu, the 20th-highest peak in the world. The trek passes through thick forests, where you'll view over 1,200 species of plants and flowers. The trek is not intense and allows plenty of time to enjoy the breathtaking natural scenery. Spend the night at the Pendant Hut's private room.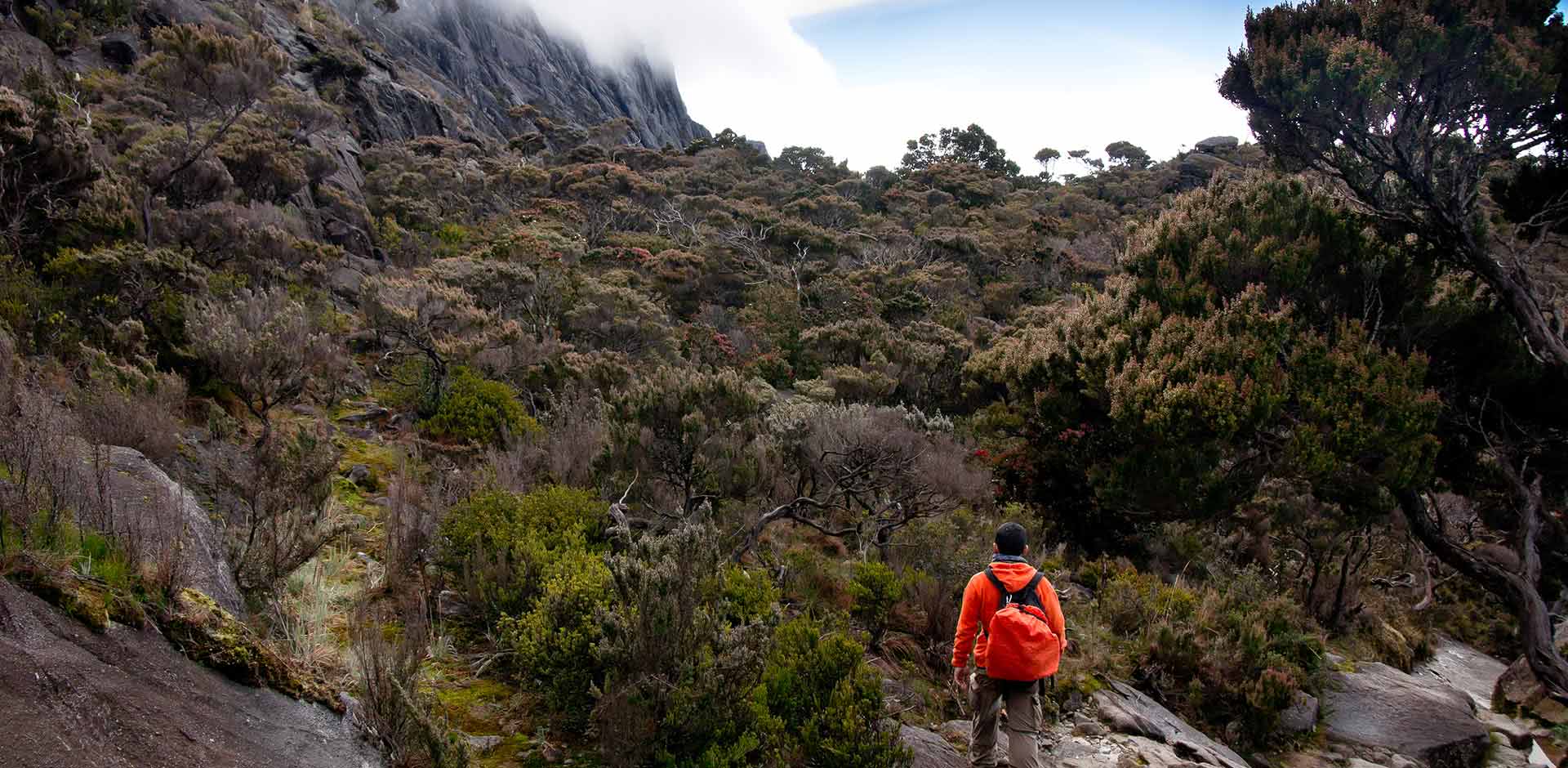 Day 3
Kota Kinabalu
Wake up before the sun rises to reach the summit for an incredible view you'll never forget! Reach the summit by 6:00 am and watch the first rays of light creep over the horizon. Descend the mountain by the Via Ferreta, or iron road. After monkeying around on a monkey bridge, you'll leave Kinabalu National Park and return to the Shangri-La Rasa Ria.
Day 4
Kinabatangan River
Fly from Kota Kinabalu to the historical city of Sandakan. Here, you will cruise along the Kinabatangan River to reach your lodging - a deluxe chalet at the Bilit Lodge. The abode is tucked in among calm lakes, limestone caves and mangrove swamps. Enjoy traditional cuisine at a local restaurant and keep your eyes peeled for eccentric-nosed proboscis monkeys!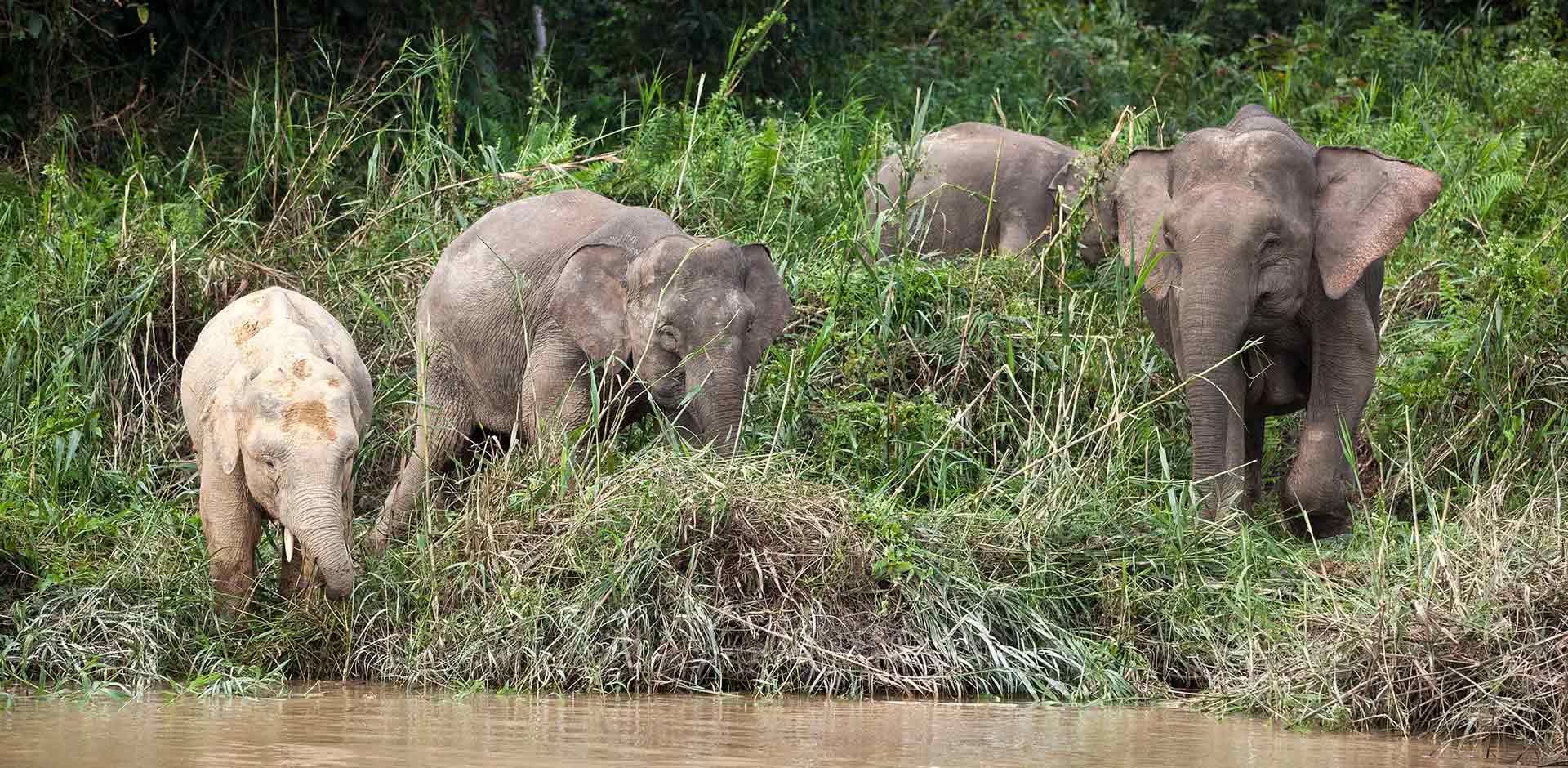 Day 5
Kinabatangan River
Wake at dawn for a postcard-perfect cruise down Oxbow Lake. Marvel at the local bird species unique to the area. Later today, take a river safari on the longest river in Sabah - the Kinabatangan. You may even have the opportunity to feed a wild orangutan! This evening, enjoy a night game cruise and search for nocturnal species.
Day 6
Danum Valley
Leave the Kinabatangan River region and travel to the vibrantly-green Danum Valley Conservation Area in Lahad Datu. The 169-mile jungle offers a rare opportunity to observe hundreds of exotic species in their natural environment. Check into your rustic-yet-pristine bungalow, the Borneo Rainforest Lodge and enjoy the hum of the jungle as you sleep in comfort.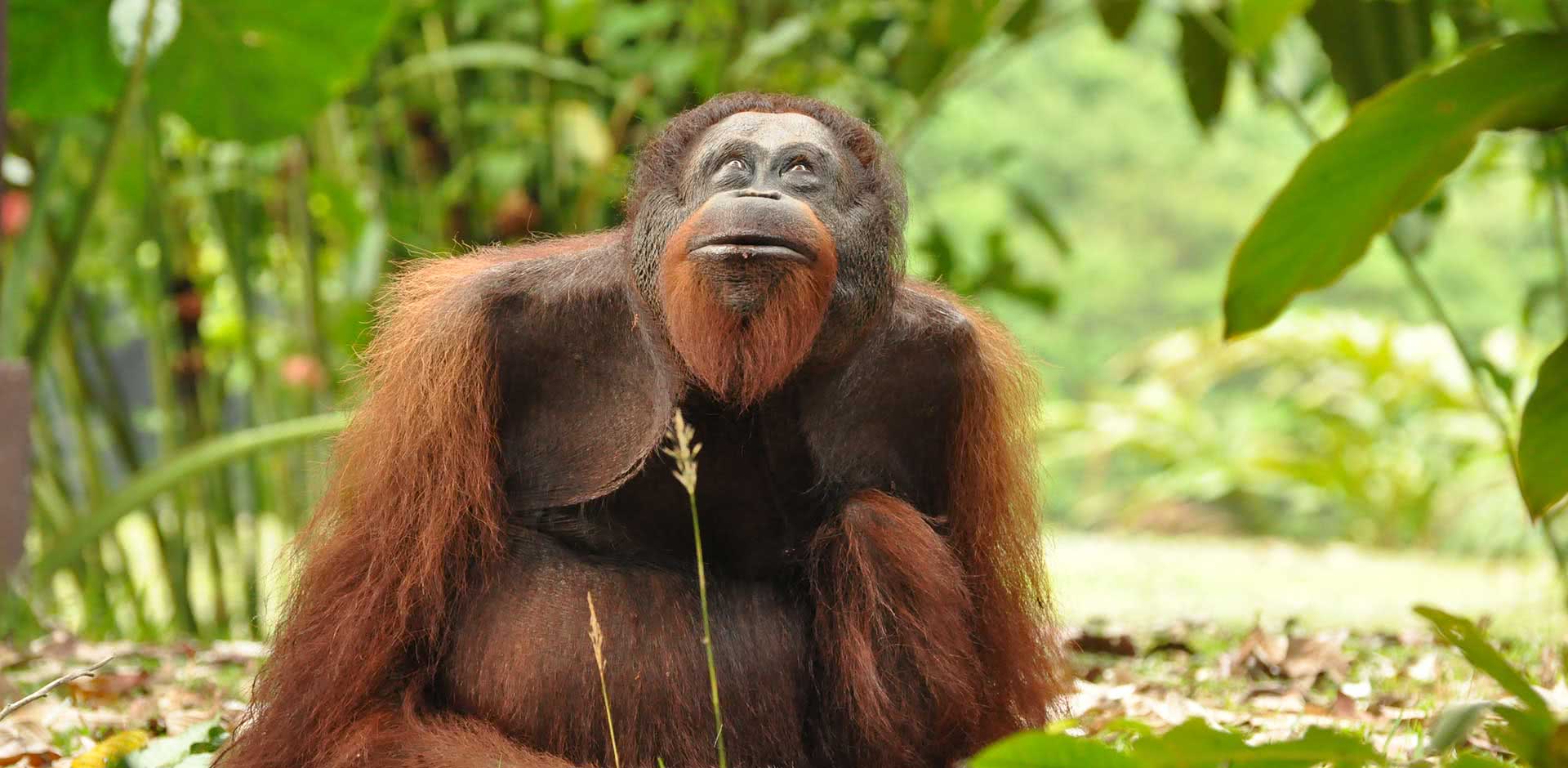 Day 7
Danum Valley
A park Ranger will guide you through your second day in Lahad Datu. Hike to the Kadazandusun burial site, or Coffin Cliff. The site was previously used by the Tidong tribe. Catch an unchallenged view from the top of the reserve. After your active morning, make the climb down to the Jacuzzi Pool – a natural lake with a waterfall. After your return to the Borneo Rainforest Lodge, explore the elevated canopy and wonder the forest has to offer. You also have the option of water tubing on the Danum River. That night, take a tour in an open-air Jeep to spot those special animals that only prowl at night.
Day 8
Sipadan & Mabul
Enjoy the picture-perfect scenery as you travel through Lahad Datu and Semporna to Mabul Island in Sipadan. Here, you can indulge in a luxurious spa treatment at the Ka' Andaman Spa at your floating dive resort, the Mabul Water Bungalows. The bungalows rest entirely on stilts over the turquoise water. Not only does this provide an incredible view overlooking Sipadan Island, but this is also a prime spot for diving.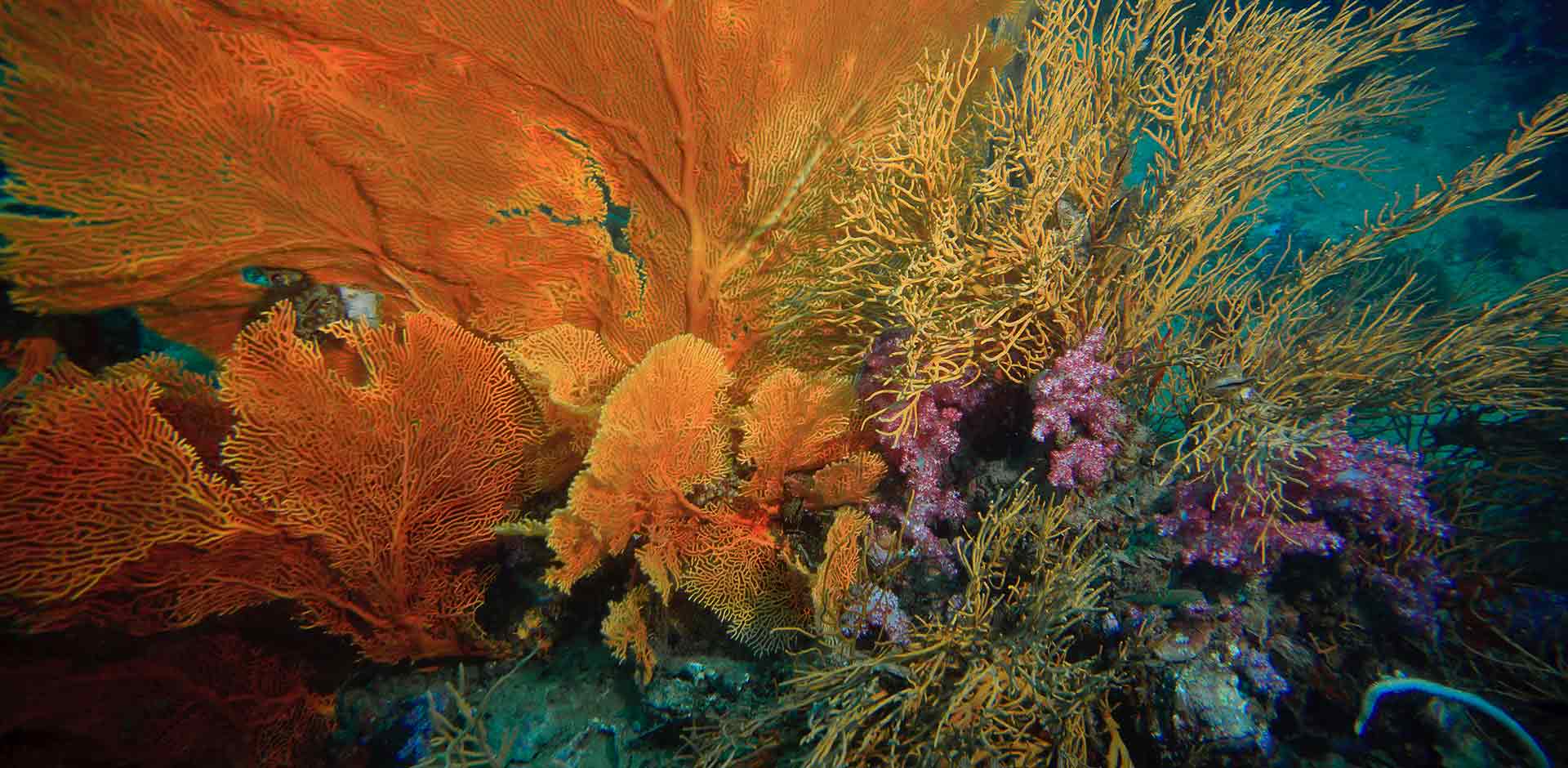 Day 9
Sipadan & Mabul
Explore the aquatic world as you spend the day diving around Sipadan Island. Boasting the most legendary diving in all of Asia and possibly the world, you won't be disappointed. Be awed by the impressive coral reefs and overwhelming variety of marine life. You may even spot a Hawksbill turtle swimming alongside you.
Day 10
Sipadan & Mabul
Enjoy the marine life further and the freedom to choose where you dive today as Mabul island offers endless options to spot incredible underwater life. Spend the afternoon diving around the nearby island Kapalai. Try muck diving, and you may find some unusual specimens living in this murky habitat.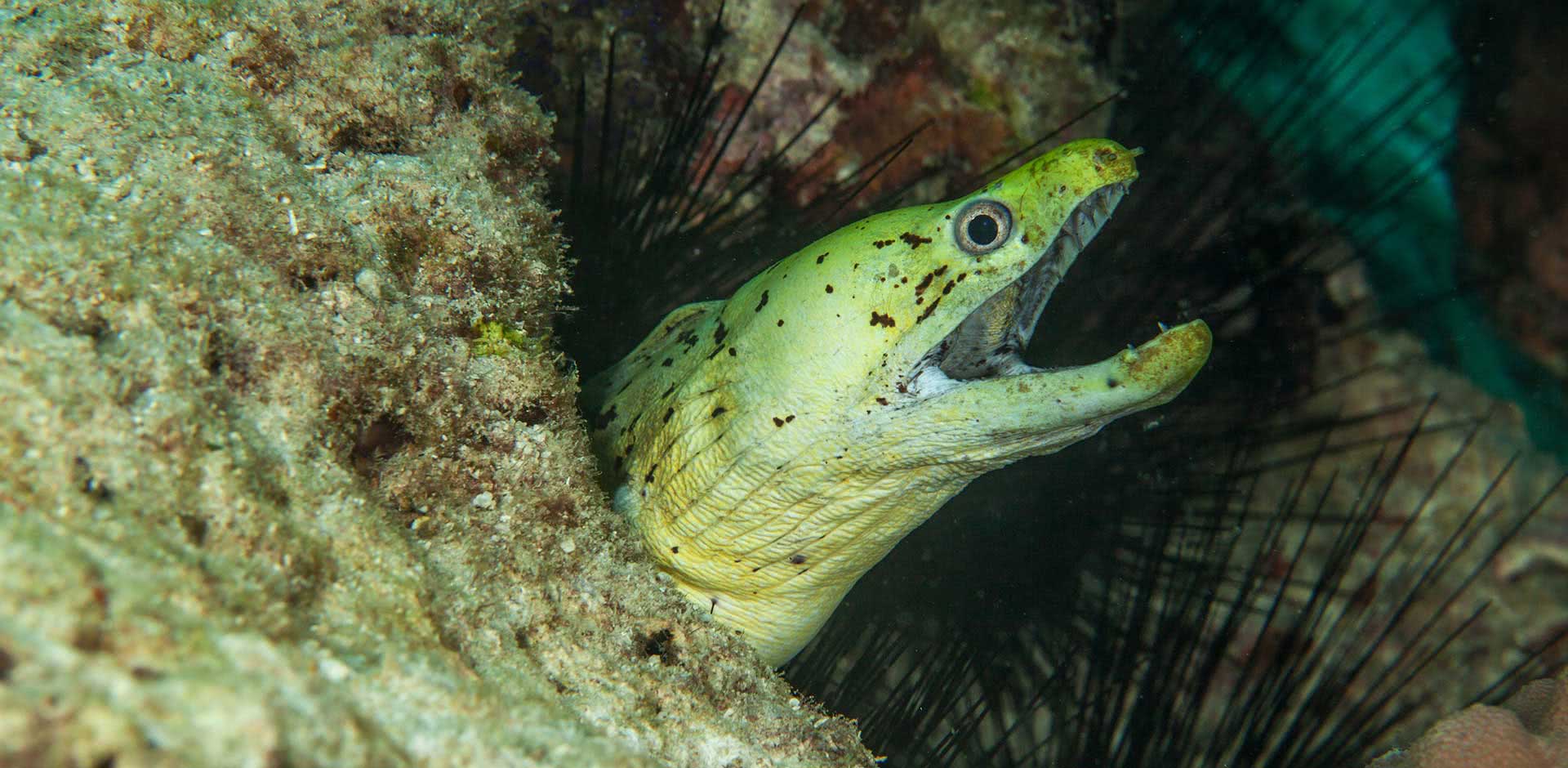 Day 11
Kota Kinabalu
Get in a few final hours of snorkeling and reveling in the amazing marine life before beginning the journey back to Kota Kinabalu. Once at your centrally-located exclusive accommodation - the Shangri-La Aru Resort, with ocean and Mount Kinabalu views, it's dining paradise time. Choose from any style of high quality cuisine your heart or stomach desires – from beach barbecue, Italian or gourmet traditional Malay food.
Day 12
Departure
During the final hours of your vacation, go on a private one-hour helicopter ride to revel in a bird's eye view of Mt. Kinabalu. Make sure to photograph those incredible views of the sprawling Crocker Range, where one of the oldest rainforest exists. Post-helicopter ride, you have the option to explore the waterfront boardwalk, observatory platform, the city mosque, the Marlin Statue and the Atkinson Clock tower before heading to the local markets for an authentic Malay lunch. Absorb the city's culture by visiting one of the three main artisanal markets and stocking up on local goods and souvenirs before your evening departure.
TERMS AND CONDITIONS
Price is based on double or twin hotel room occupancy and includes accommodation, transfers, car/driver, English-speaking guide, activities and entrance fees, breakfasts and some casual lunches while touring. Flights and optional special activities will be quoted separately. Most personal expenses, including dinners, alcoholic beverages, spa treatments and gratuities can be paid on the spot while traveling. Prices may vary depending on season, choice of accommodation and other factors.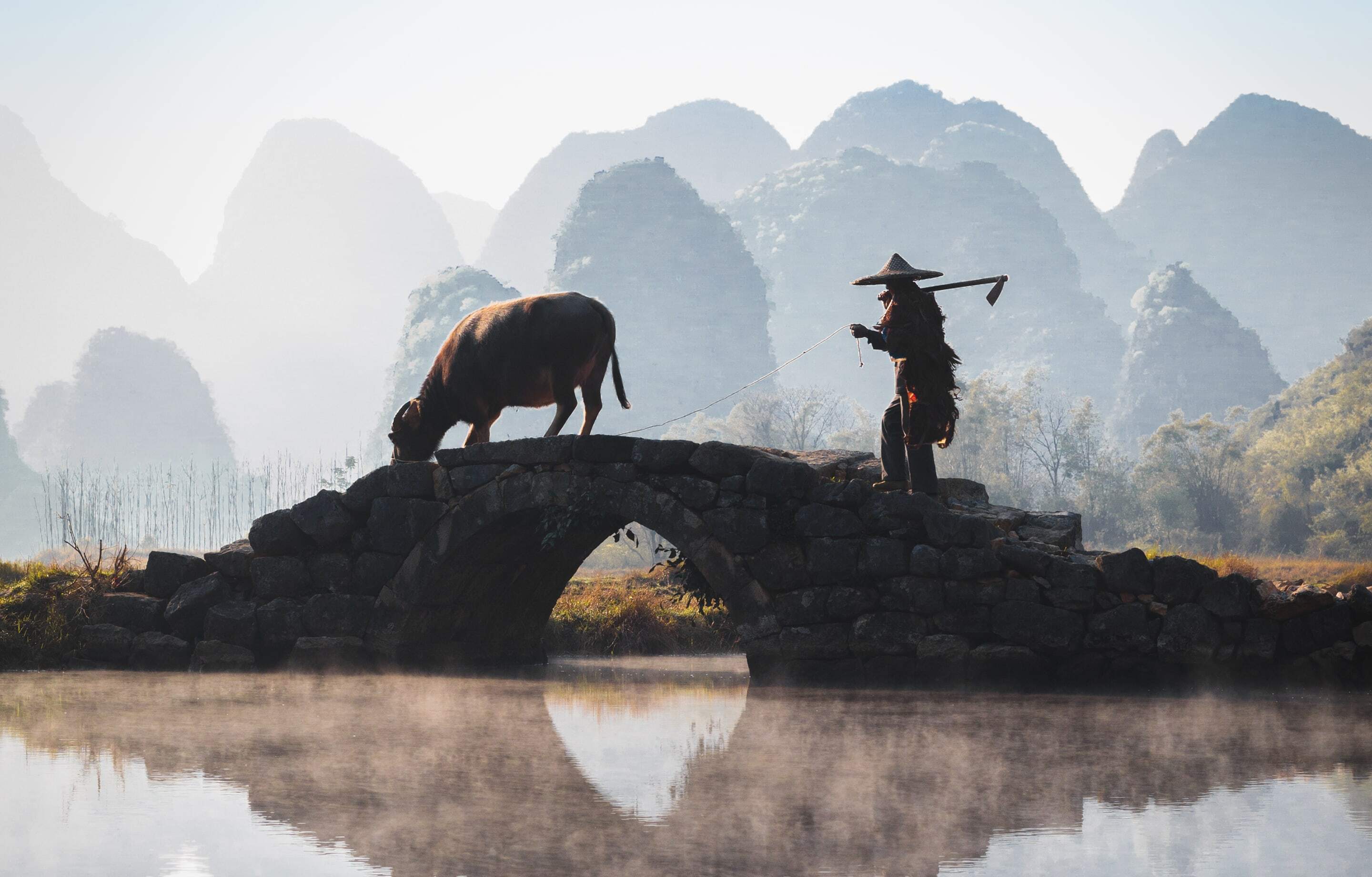 Why Remote Lands?
Exclusively Asia
With Remote Lands you'll travel with people who have made Asia the solitary focus of their own lifelong adventure. As our guest, you'll discover Asia on a journey that is completely, authentically your own, adapted from our own remarkable experiences and adventures over the years.
With Remote Lands you'll travel with people who have made Asia the solitary focus of their own lifelong adventure. As our guest, in the continent that our north American founders Catherine and Jay have adored and explored for decades, you'll discover Asia on a journey that is completely, authentically your own, adapted from our own remarkable experiences and adventures over the years.
Travelogues
An Asia-focused magazine brought to you by Remote Lands – a platform for adventure, luxury, and authenticity from experts and explorers around the continent.
What Others Say
Here is a small selection of the kind words our guests have said about us, as well as features by journalists and travel writers.
From the moment I happened upon the REMOTE LANDS website over a year ago, browsed the options, I knew that this would be well worth it. The entire staff is nothing less than professional with service that made us feel like royals.
This was truly the trip of a lifetime. Magical destinations, the most luxurious hotels in the world, and the most wonderful travel companions we could've wished for. We were treated like family everywhere we went and we have 14 new best friends.
We have used some of the top rated travel specialists all over the world and, without question, Catherine Heald and Remote Lands are at the very top of the list!