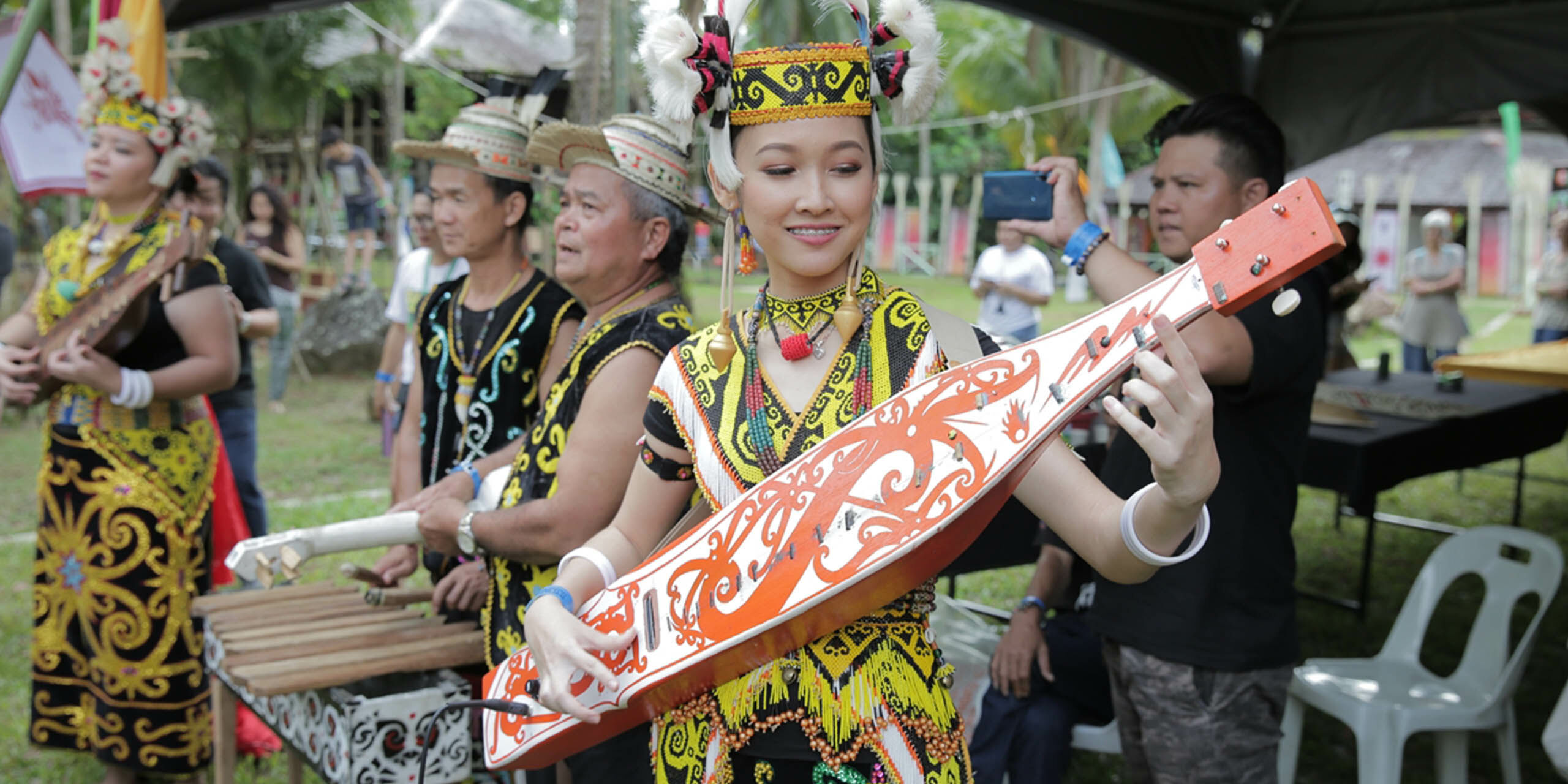 Mention Sarawak, and stereotypical images of longhouses, headhunters, and silky, cappuccino-colored rivers come to mind. Very few would think of stages where international performers bring the swing along with their saxophones, pianos, and percussions.
To be fair, the capital Kuching has carved its way to the top of Asia's music business with its most famous Rainforest World Music Festival (RWMF), which celebrates 25 years of worldly grooves on June 17-19 this year after two years of absence due to the pandemic.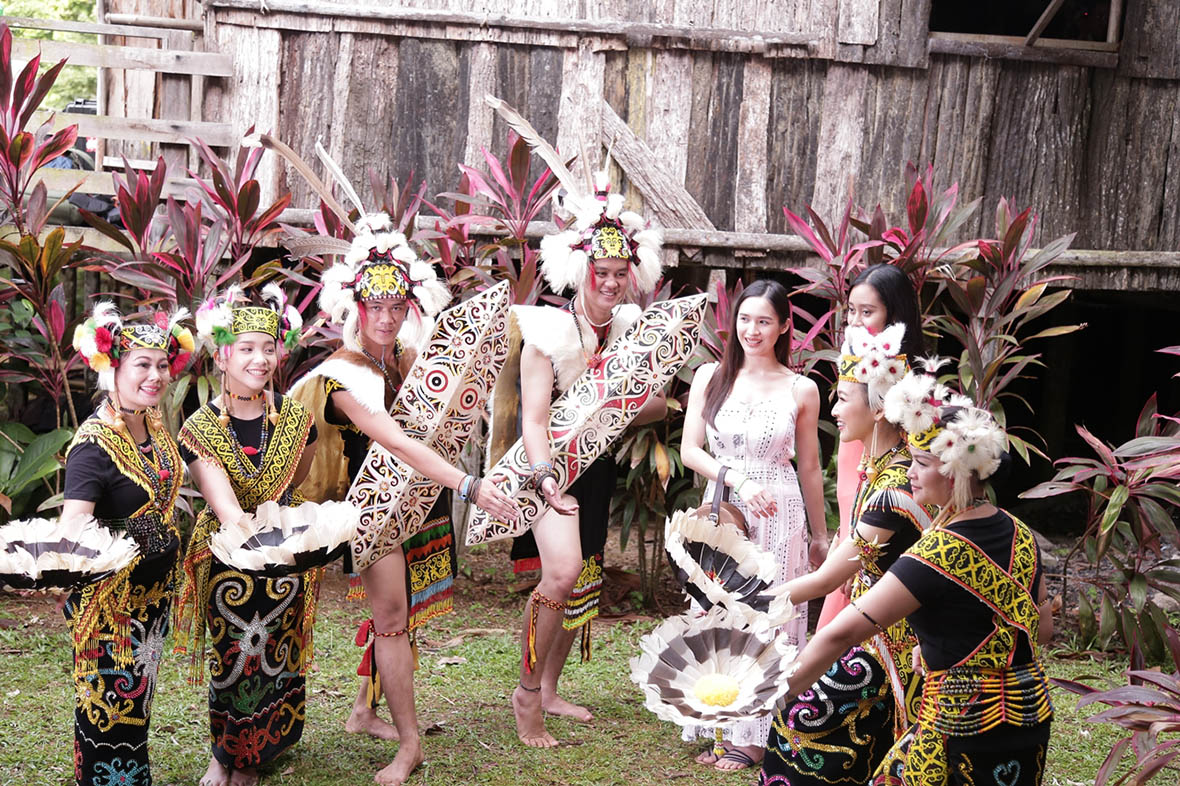 But there's another Sarawakian festival that, albeit slightly lesser-known, has delighted music lovers for the past 17 years: the iconic Borneo Jazz Festival, which will run on the heels of RWMF from June 24 to 26 in Miri, the main coastal town in the northeast of Sarawak — just an hour flight away from Gunung Mulu National Park, one of Malaysia's four UNESCO World Heritage Sites, and home to the Deer Cave, one of the largest and most magnificent in the world.
Those expecting a line-up geared towards snotty purists would be misguided.
"The upcoming 2022 edition of Borneo Jazz Festival promises a bewitching mix of jazz & hip hop, tribal vibes, world beats & electro-jazz grooves set against a spellbinding backdrop of mystical highlands and ancient tropical rainforest," says Evelyn Hii Yuh Lin, the festival co-organizer and artistic director, a pianist, and since 1998, the founder of No Black Tie, the longest-running jazz club in Malaysia's capital city Kuala Lumpur.  "An eclectic mix of jazz musicians, rappers & DJs from all over the world will congregate to celebrate cultural diversity, tradition, and innovation."
Hii, of course, is no stranger to innovation given the pioneering nature of No Black Tie, which is currently on hiatus following the pandemic.
"It was Kuala Lumpur's best-kept secret 'cultural salon' where a select group of music-loving patrons enjoyed live performances," she says. "From there, for me, it was a natural progression to invite respected jazz musicians in KL to share No Black Tie's stage. This has been the all-important factor in carving thriving jazz and live music scenes."
In its 21-year existence, No Black Tie had an eclectic music program with nightly live music performances, showcasing 4-5 different bands per week, and over 20 bands per month — from the best of Malaysian jazz bands to visiting jazz ensembles from Europe, the USA, Japan, and other Southeast Asian countries.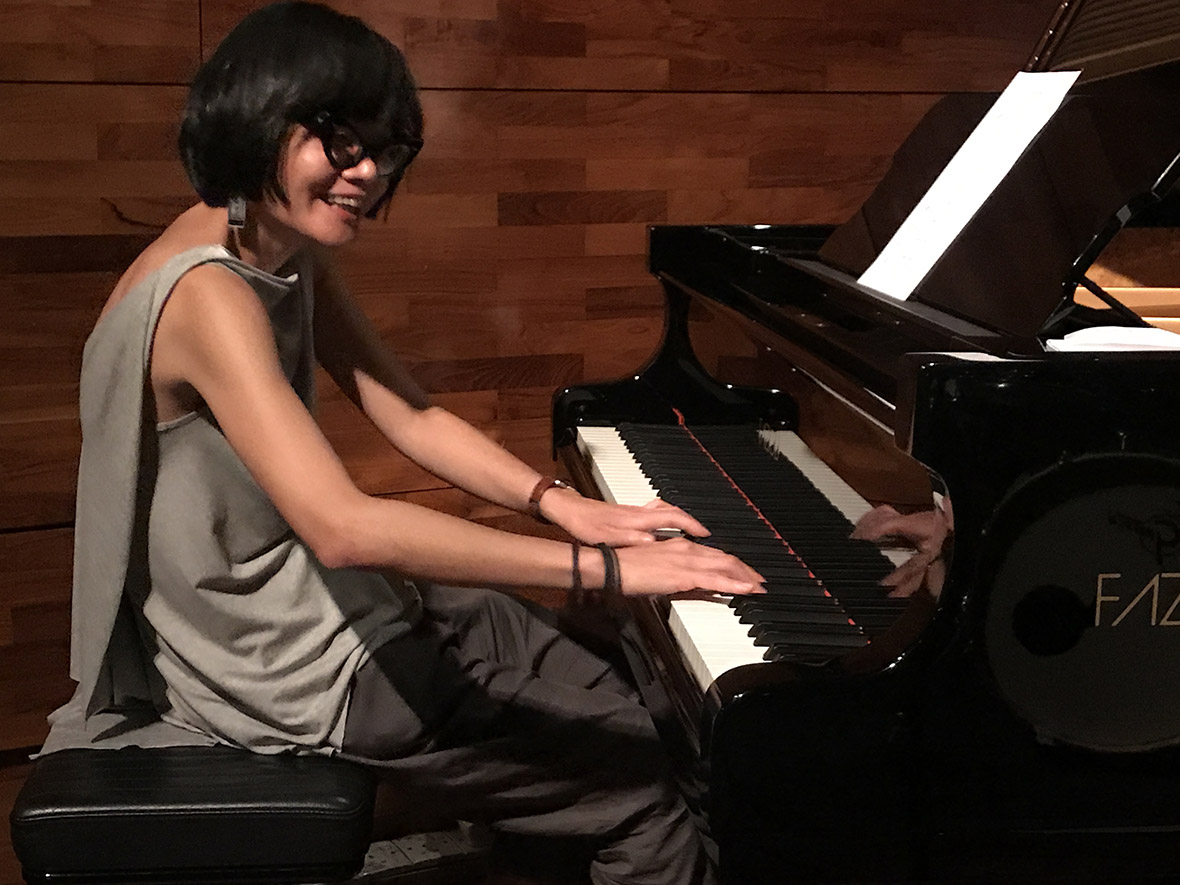 After 21 years of helming No Black Tie, Hii decided to take a sabbatical to fulfill a long-time wish to attend Jazz Plaza Festival in Havana, Cuba in January 2021. She closed shop in January 2020 to spend a year traveling and meeting jazz musicians around the world. It was a blessing in disguise — only two months later the pandemic struck the world and wiped away live music in Malaysia and globally.
After relocating to Lisbon and forging musical collaborations with European musicians, Hii was called back to curate the Borneo Jazz Festival. She first visited the festival in 2017 with the Asian Connection. "It's a cross-cultural recording project involving musicians from three countries, namely Michael Simon (trumpet & flugelhorn) from Rotterdam, Chung Yu-Feng (pipa) and Hsieh Min-Yen (tenor sax) from Taiwan, Michael Veerapen (piano), Daniel Foong (bass) and John Thomas (drums) from Malaysia," says Hii. The band fuses the Chinese traditional lute, the pipa, with a jazz quintet, drawing inspiration from traditional Chinese melodies and sprucing them up with jazz harmonies and Latin rhythms.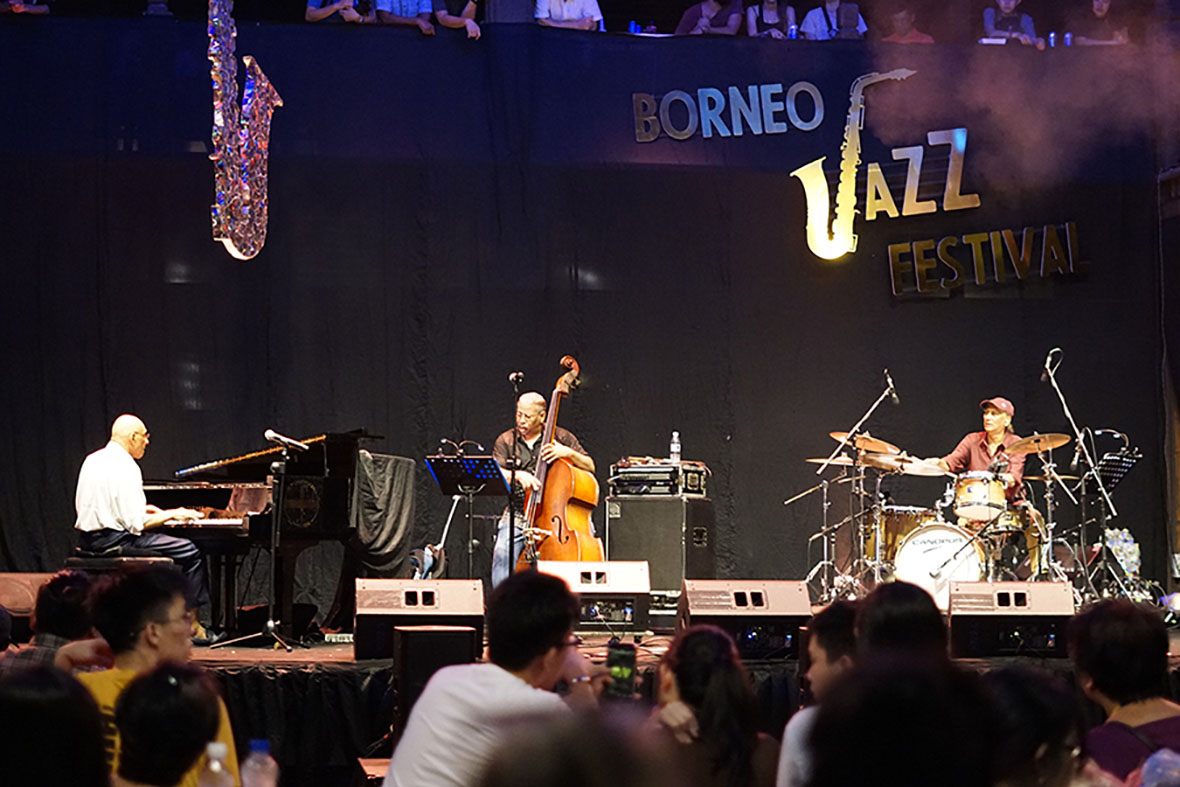 From that encounter, Hii started discussing with Sarawak Tourism Board how to let No Black Tie bring in its inimitable style and organize the 13th edition of the Borneo Jazz Festival in 2018. "Borneo Jazz Festival has now become my homecoming project to raise new awareness within the local & regional community for this international jazz festival that takes place annually in my hometown," says Miri-born Hii, who started her music career debuting at Club Gymkhana Shell Miri in 1987 before touring as accompanist pianist with Christ Choir, one of Borneo's leading choral groups.
As a musician herself, Hii wants to be able to not only organize a festival for the public but reach out to musicians young and old in a place like Sarawak where opportunities to interact with international musicians are scarce. "The Borneo Jazz Talent Search which launched in 2018 gives us a platform to discover new talents and provide performance opportunities to emerging artists that are looking to break through," she said. This year, a new Artist Residency program, the Borneo Jazz FAB LAB, will see two international artists — French saxophonist, composer, and arranger Chris Stalk, and Jules Vulzor, a bassist and producer from Switzerland — giving intensive and interactive music workshops to local players.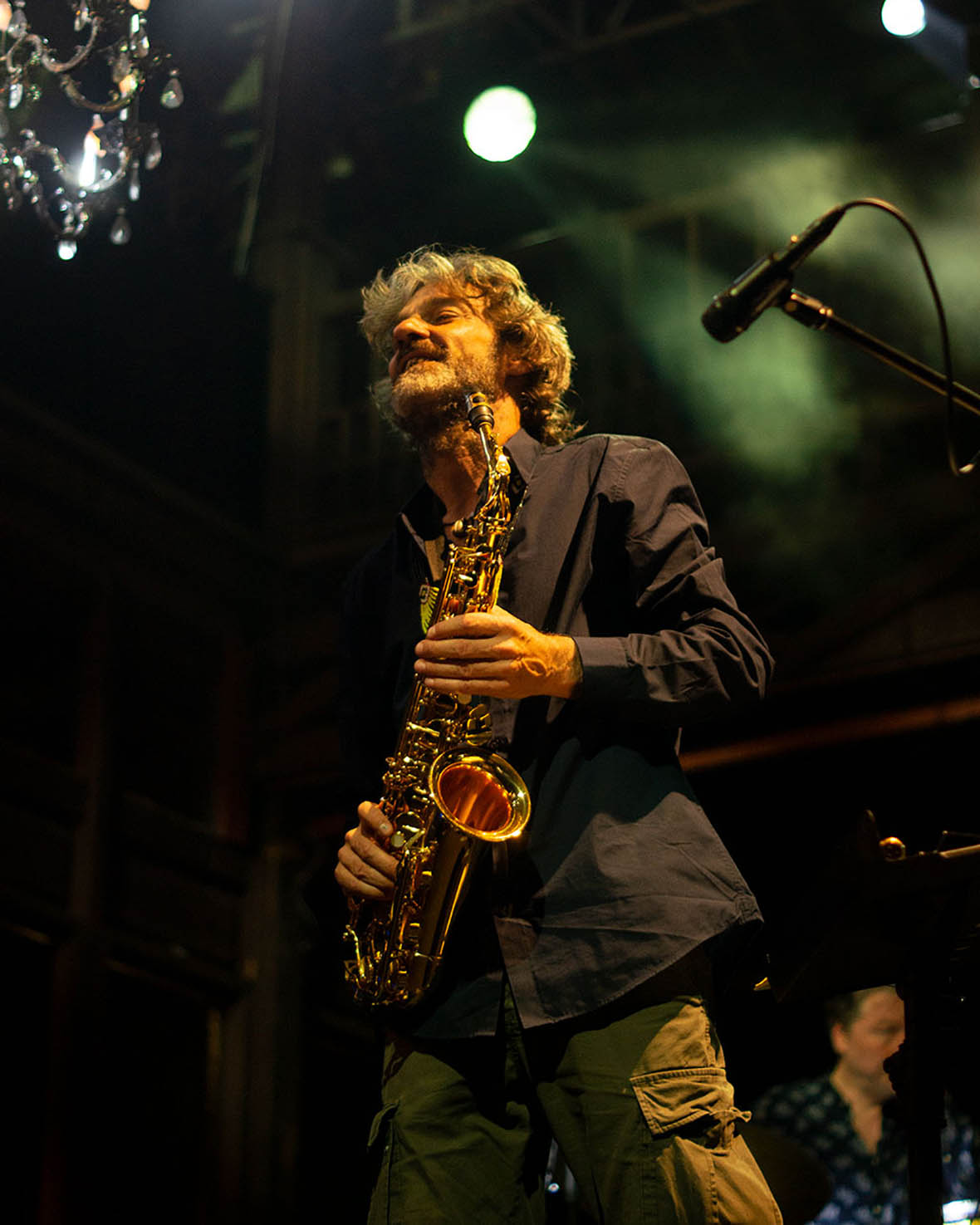 Alongside jazz, Hii also decided to continue with bringing in the mix that made No Black Tie such an inclusive and popular venue in the capital's music scene.
"After two years of setting up No Black Tie, it was only natural to extend the stage to include jazz musicians, poets, comedians, punk rockers, and rappers, to collectively form a community with a progressive music policy, nursed within a custom-built and acoustically sound environment, able to capture nuance, artistry, and poetry, away from the mindless noise and crass soullessness of what is considered popular entertainment in Kuala Lumpur," says Hii.
Indeed, since the 2019 edition, Borneo Jazz Festival also featured a "Borneo Hip Hop" series that included Zed Peace from Brunei, Benzoloo from Sabah, Arabyrd, and Asyraf Hardy from Sarawak, and Joe Flizzow of Kuala Lumpur's pivotal 1990s hip-hop duo Too Phat. "I started experimenting with hip hop and jazz collaborations in 2015, encouraging rappers to perform with live musicians in a 'jazz club vibe' instead of the usual pre-recorded mixtapes," says Hii. "Adding hip-hop and DJs to the Borneo Jazz Festival program in 2019 gave us an edge to reach out to a younger, more energetic demographic, and create a cross-generational, cross-over audience to experience Jazz in its myriad facets, from scat singing & solo improvisations to Neo-soul and Rap."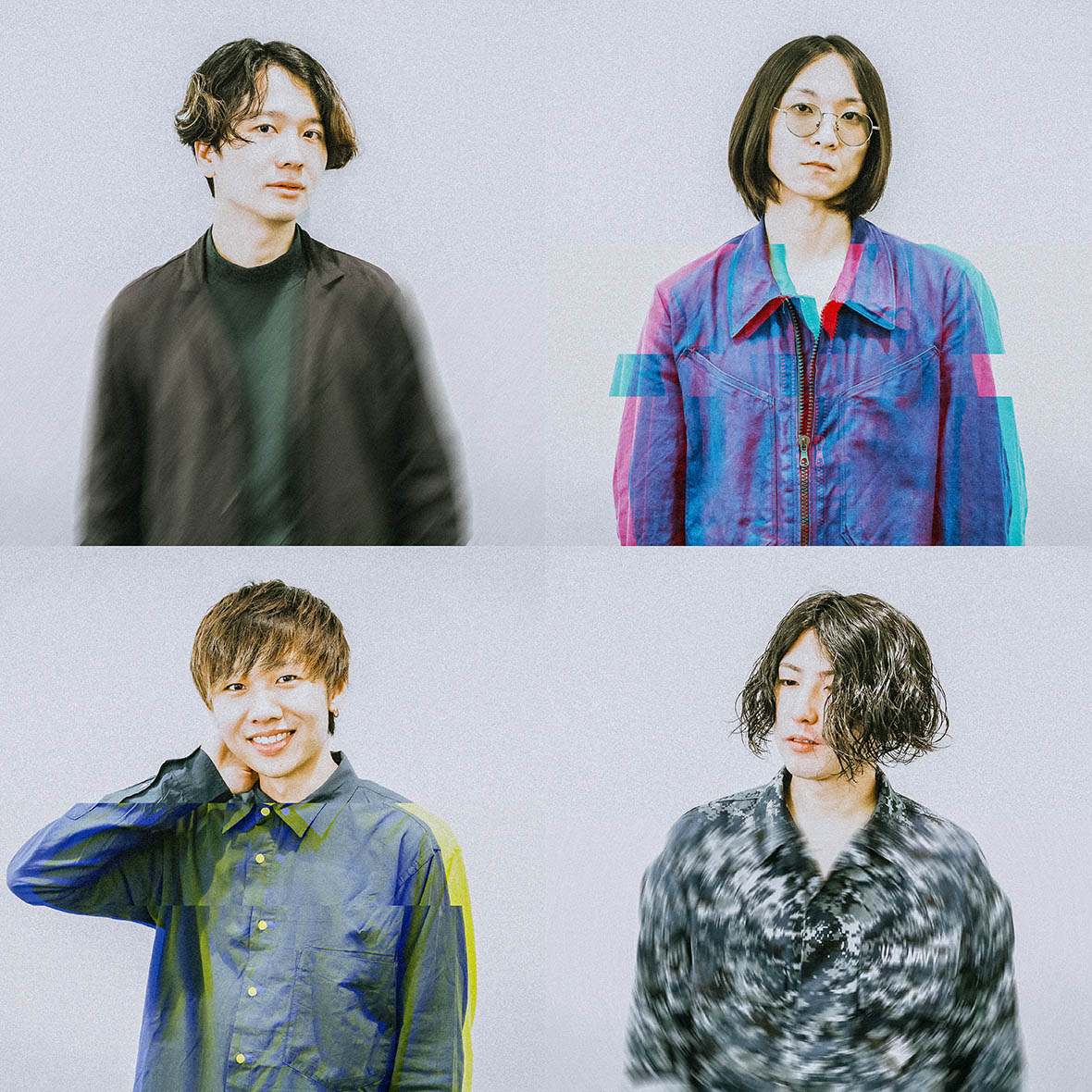 The upcoming festival edition kick-starts on June 24 and will see a slew of local and international talent including Afro Asia, a US/Malaysian project featuring Brooklyn-born Steve Thornton. After playing with historical jazz gods like Miles Davis, Dizzy Gillespie, and McCoy Tyner, Thornton's current project blends jazz with Afro-Caribbean beats spanning rumba, samba, calypso, and salsa, and featuring a treasure trove of percussions ranging from Latin America to Africa and Asia.
Another cross-cultural guest is Malaysian/Hungarian ASIABEAT. Founded in 1979 by drummer/percussionist Lewis Pragasam, who has more than 500 shows across the world under his belt, the project celebrated its 40th anniversary in 2020 by releasing "AKAR", an eclectic album featuring musicians from 8 different countries. Hailing from Japan is the 4-piece instrumental jazz ensemble Gecko & Tokage Parade, which will mesmerize with a self-described "pursuit of new generation sound" that fuses jazz, post-rock, classical piano, and experimental music.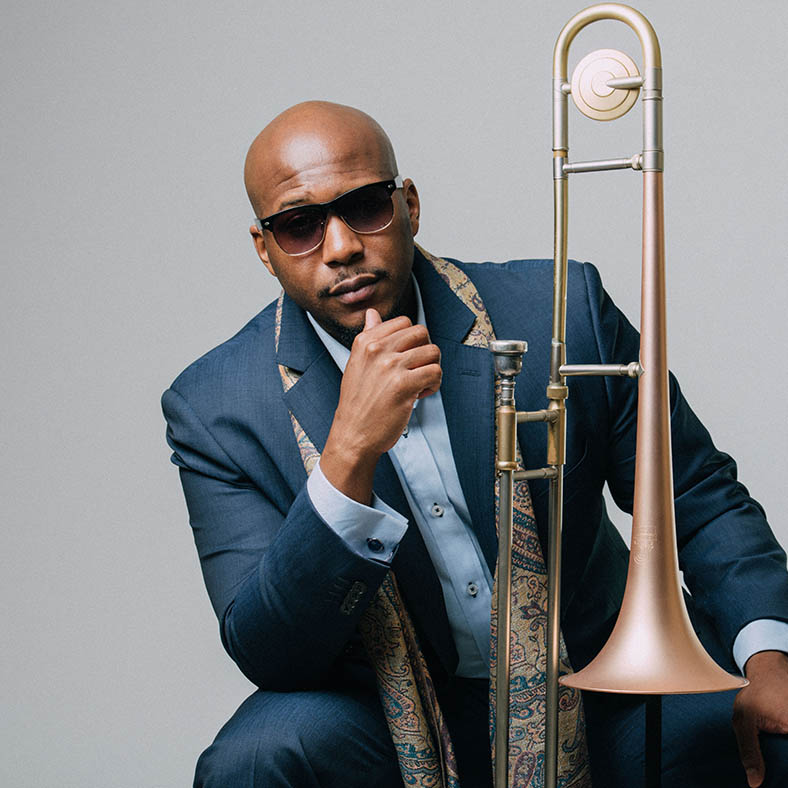 Expect to see other big names like Singapore-born and Canada-raised Masia One; New York-born trombonist Qsound, who played with the Malaysian Philarmonic Orchestra until 2015 before embarking on a musical quest in Southeast Asia; and the funky selections of Switzerland-based Dj Estephe among a program of many other artists.
"With this year's 'Jazz In The Jungle' theme, Borneo Jazz celebrates diversity and 'Jungle Jazz' set against the magical backdrop of Borneo rainforest, mystical highlands, and majestic caves," says Hii. "We want to create and inspire an organic connection/symbiosis between the improvisatory musicality of jazz, and the ritualistic and spiritual character of Borneo's indigenous oral tradition".