For fine dining in Yangon SEEDS Restaurant & Lounge is the place to be. Swiss Michelin-starred Chef Felix Eppisser and his wife Lucia built this romantic restaurant together, and today it is one of the premier fine dining establishments in Myanmar's capital. This venue of bamboo and glass is found on a semi-island of Yangon's Inya Lake amid tropical greenery.
European fare and Asian style, the fork behind SEEDS is Chef Felix Eppisser, a former member of the Swiss culinary national team and a member of Académie du Bocuse d'Or, and his wife Lucia is a certified sommelier from the Wine Academy Waedenswil and graduated from the renowned SHL. Lucia Eppisser – also a certified life coach and reiki master – spoke with Travelogues about what makes SEEDS so special.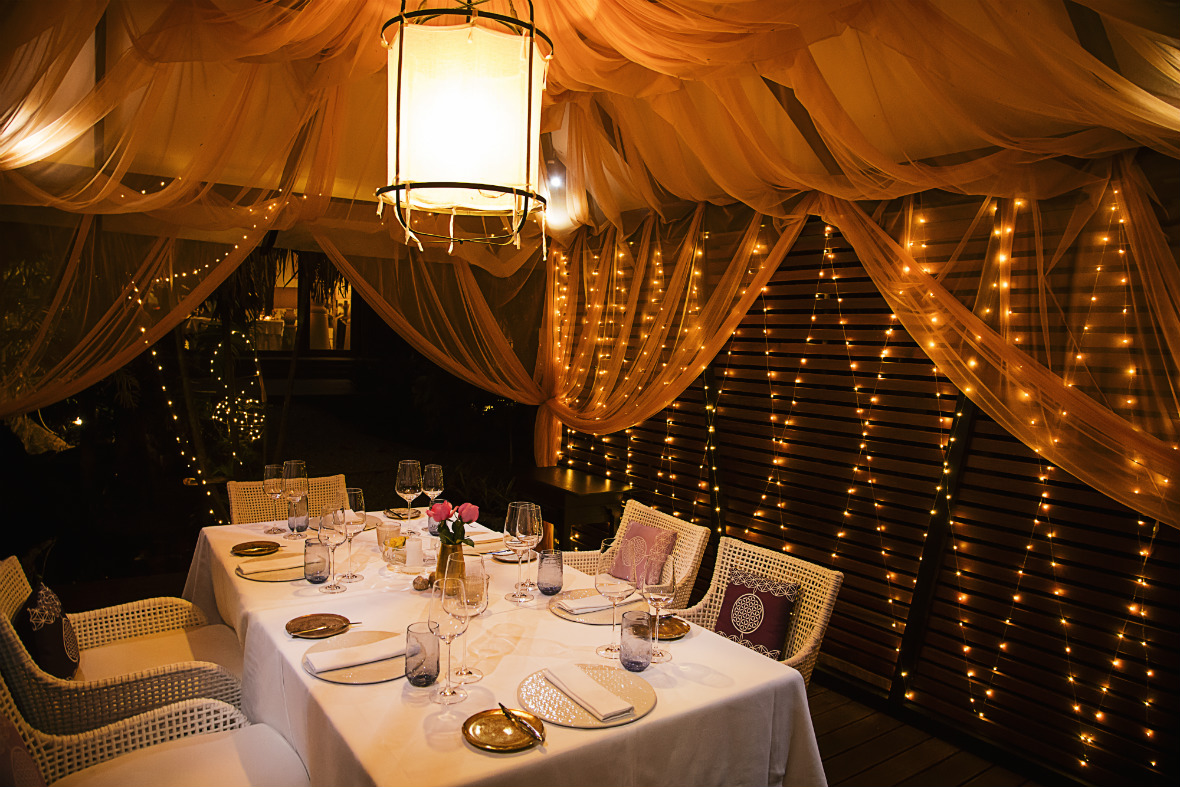 First off, tell me a little about your cooking philosophy?
We cook what we love; we often blend local, organic ingredients with European techniques and compose colorful, creative dishes. At the same time we have a strong focus on the taste and underline the main products.
Could you explain your Chef's Table experiences?
The Chef's Table is located in front of our dressing table in the kitchen. Because we work with a high tech induction stove, guests can enjoy a comfortable climate. It isn't hot to sit in our kitchen. They can interfere with the chefs, watch, and take pictures. Often guests start to ask questions and are very interested in what we do. The Chef's Table itself is by the way a special design based on recycled Myanmar wood combined with glass.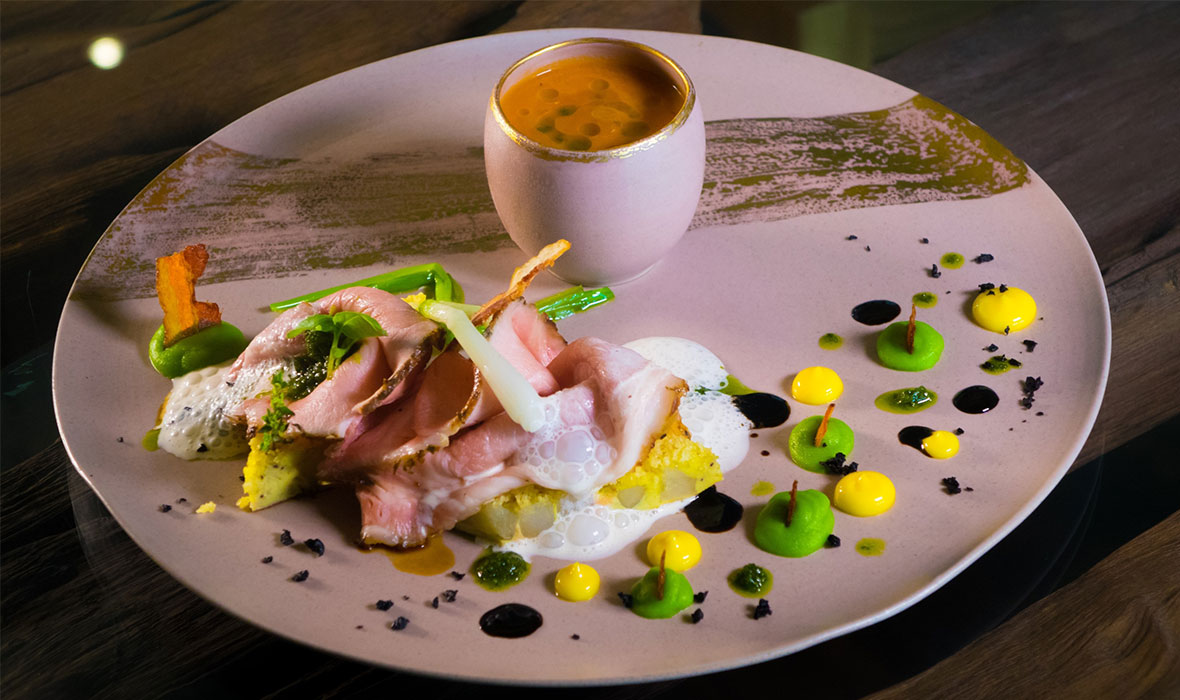 Yangon isn't exactly known for its fine dining, can you tell me what has changed in recent years?
Honestly not much has changed the last couple of years. We cater for a niche concept with SEEDS, one of a kind.
If your diners could try one cocktail pairing from your menu, what do you recommend?
Mary Grass is a very fresh sparkling cocktail prepared with home infused rosemary vodka or, of course, our Bar Manager's award-winning cocktail: Burmese Negroni Sour, based on Shan coriander. [Both] are real treats.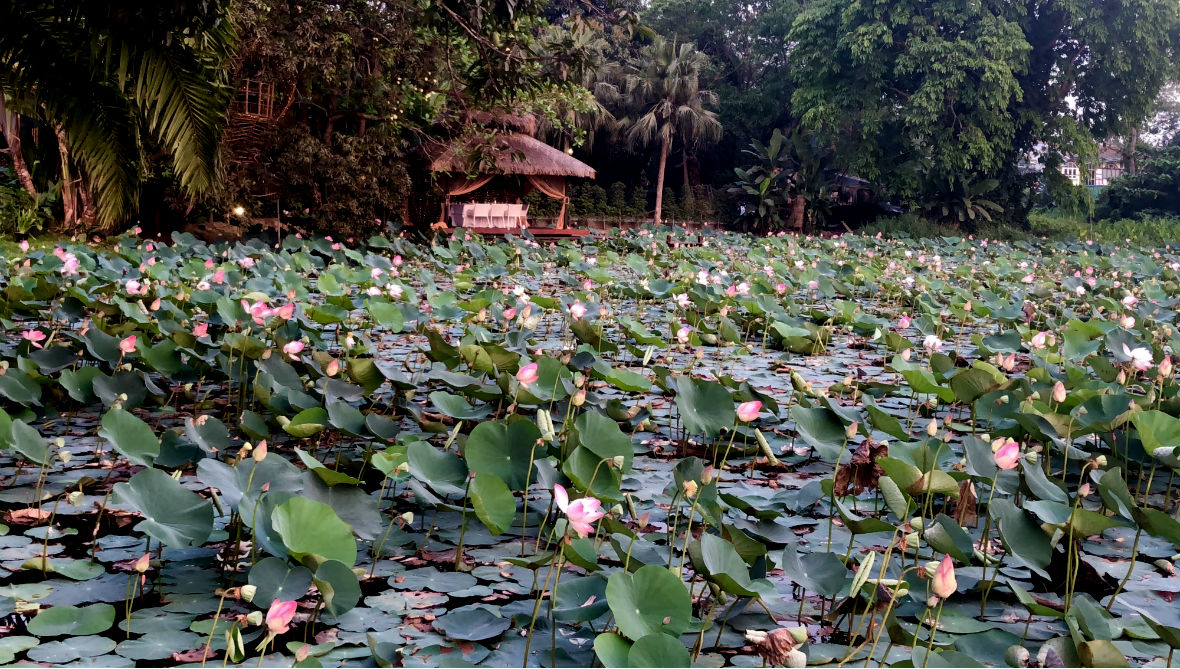 Of all the places in Myanmar, why did you choose Inya Lake?
It is truly a prime location in the city – we are surrounded by a lake and located on a semi-island. At the same time we can profit from the fact that there is city around us. This brings us various types of diners; we welcome local guests, business people, weekend gourmet travelers, and tourists.
You've come a long way from Zurich. How has Myanmar influenced your palate and your plate?
Myanmar cuisine can be very tasty, especially in the Shan state. Nevertheless, our palate and taste has always been sensitive to all types of food and as frequent travelers we are totally open minded. Sometimes we use traditional elements, like for example Burmese ginger salad to garnish dishes as a spice-up.
Do you have any upcoming events you would like us to know about?
Yes, we extended our lake deck and established a beautiful Lounge Bar, located directly west on the lake shore giving a view of the sunset. Every Sunday there is a sunset party to hang out with a live DJ, free flow drinks, and finger food from 4:30 to 6:30 – a fantastic way to close the weekend.