Built around a guiding principle of operating in harmony with unique local cultures and ways of life, the Songtsam Resorts group gives travelers a chance to immerse themselves in the living history of China's Tibetan region. Songtsam lodges are situated away from the standard beaten-path tourist areas in carefully chosen locations; yet, in contrast to many other high-end accommodations, these are constructed within or directly adjacent to fully functioning villages. In this way, guests are able to feel a direct connection with surrounding villages and local inhabitants. While rooms at Songtsam lodges don't scrimp on the luxuries one would expect of a five-star-level resort, such as gourmet dining facilities, and spas they all have elegant designs inspired by each lodge's village area and ecosystem.
Songtsam Shangri-la(lvgu) Lodge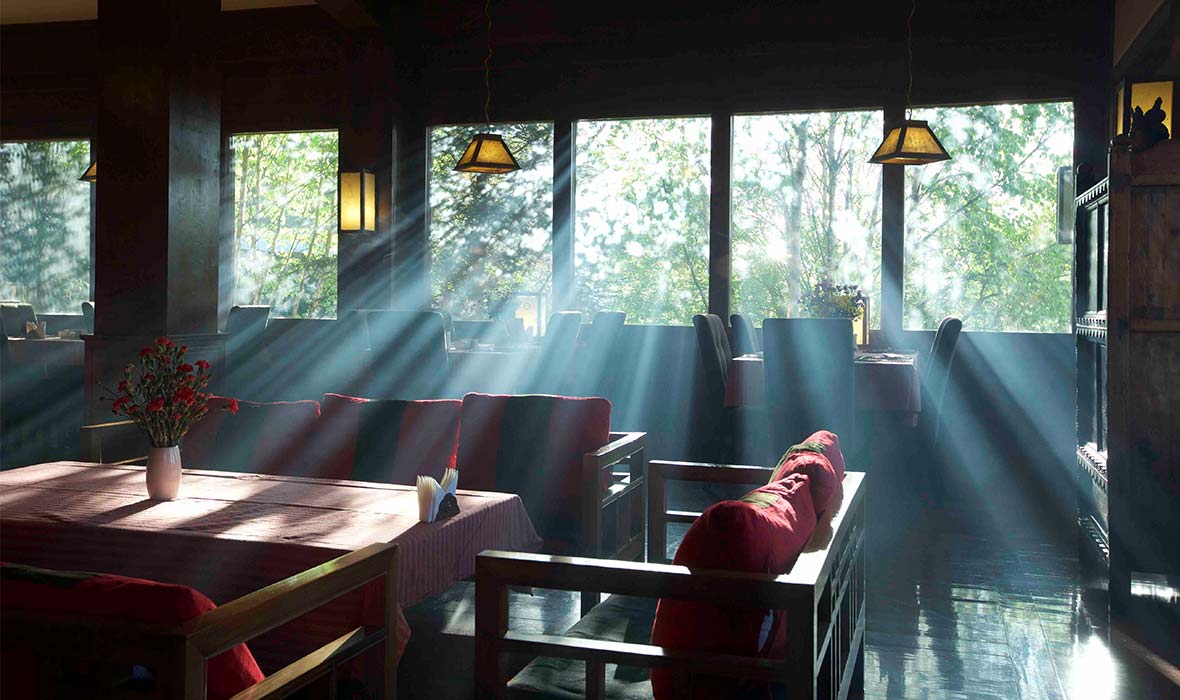 This lodge, which is located in a self-sufficient farming village where Songtsam founder Baima Dorji spent his childhood, has been a hub for world travelers to the region for a decade. Like the Songtsam Linka, the Songtsam Shangri-la(lvgu) is located near the Songzanlin Monastery, which is considered to be of great cultural importance due to its construction during the time of the fifth Dalai Lama in 1758.
Guests may take a guided tour of this temple during their stay. Other possible activities available through the lodge include a village walk and dinner party with a Tibetan family, guided hikes, a guided bicycle ride to Napahai Lake, and a lesson in Tibetan Buddhist meditation, among others. Shangri-la is the capital of the Diqing Tibetan Autonomous Prefecture, and all rooms here are decorated in true Tibetan style in a nod to the aesthetics observed by Baima Dorji since his early youth.
Songtsam Linka Shangri-la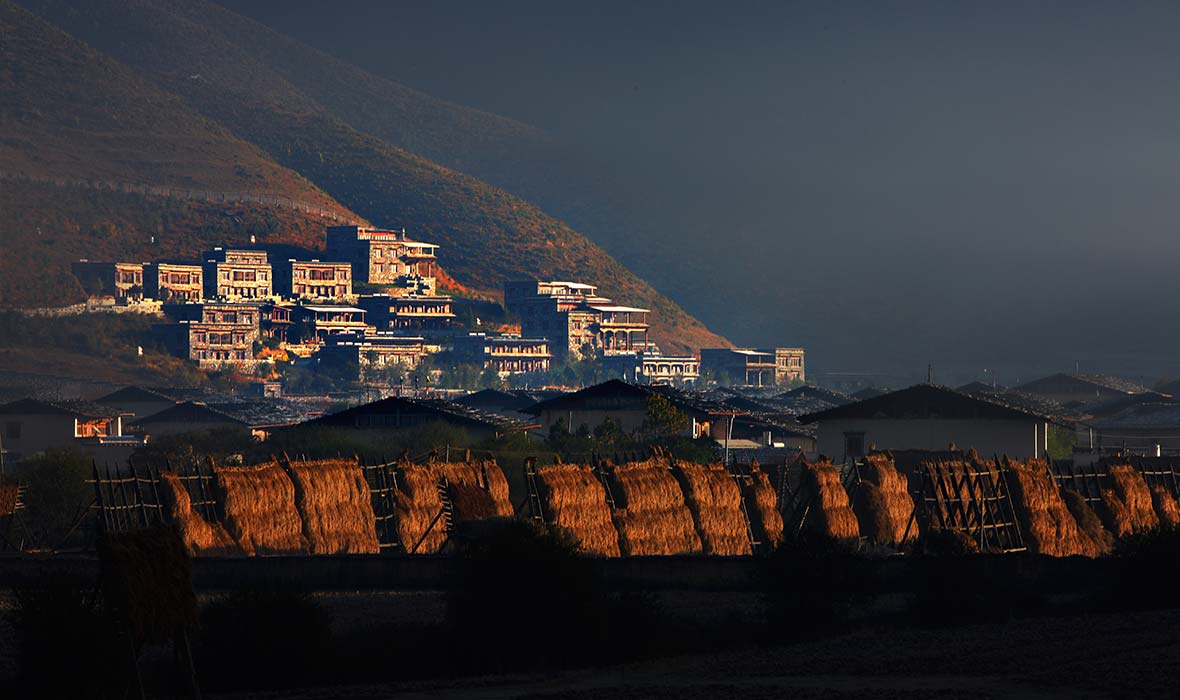 First opened in 2009, this lodge is situated in a typical Tibetan village and was inspired by the views of the mountains and the Songzanlin Monastery. Its location behind this very monastery in Diqing Autonomous Prefecture, Yunnan, is a breathtaking one, and a range of wellness and outdoor activities are provided for guests. Locally handcrafted furnishings and fittings adorn the rooms at the Songtsam Linka, including hand-laid timber floors, oak wall paneling, Tibetan rugs, and copper bathtubs.
Among activities for guests are horseback riding, trekking, private monastery tours, and an authentic Tibetan dinner in a local farmhouse. This lodge has 85 rooms that range from 33 to 115 square meters in size; there are also five possible room types available for guests.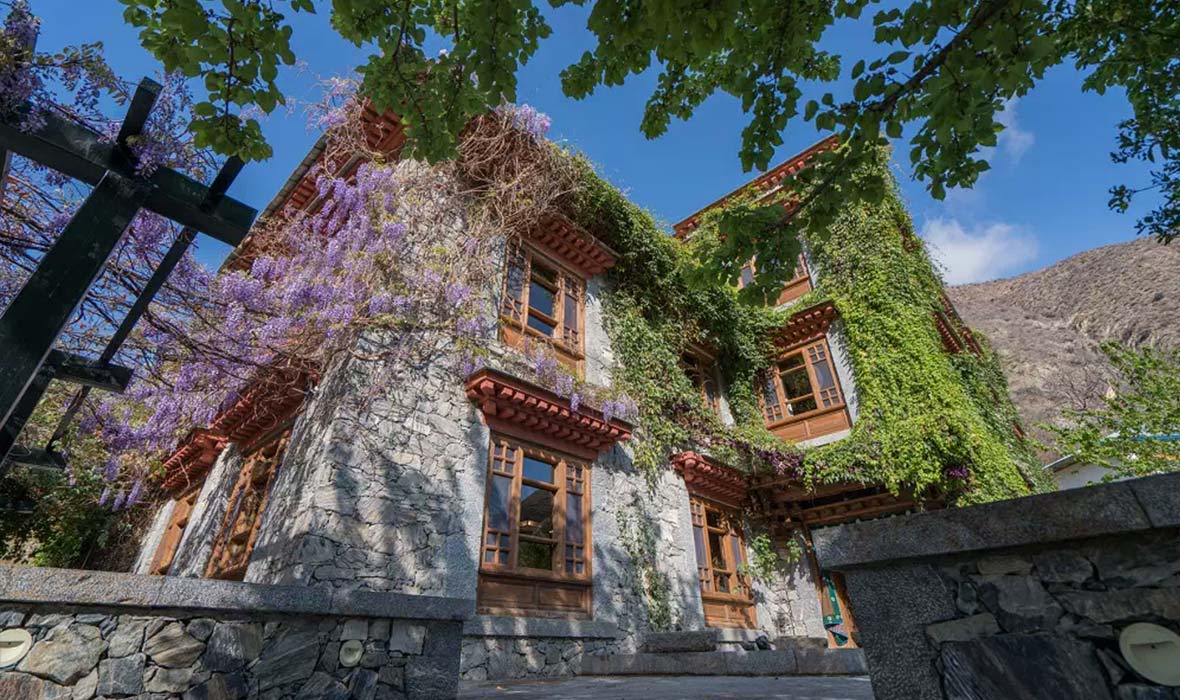 The Songtsam Benzilan features ten spacious guest rooms modeled in modern Sino-Tibetan style and is located in Benzilan, Diqing Autonomous Prefecture, Yunnan. The area of Benzilan stands alongside the Upper Yangtze River directly below a steeply rising set of hills, meaning the area is especially rich in blooming foliage and fruits. Facilities at the Songtsam Benzilan include a meditation room and library, a restaurant, and a rooftop terrace. Activities offered to guests include a lacquered wooden bowl painting workshop, meditation practice with a Tibetan master, a guided mountain and forest hike, and a night of Tibetan dancing.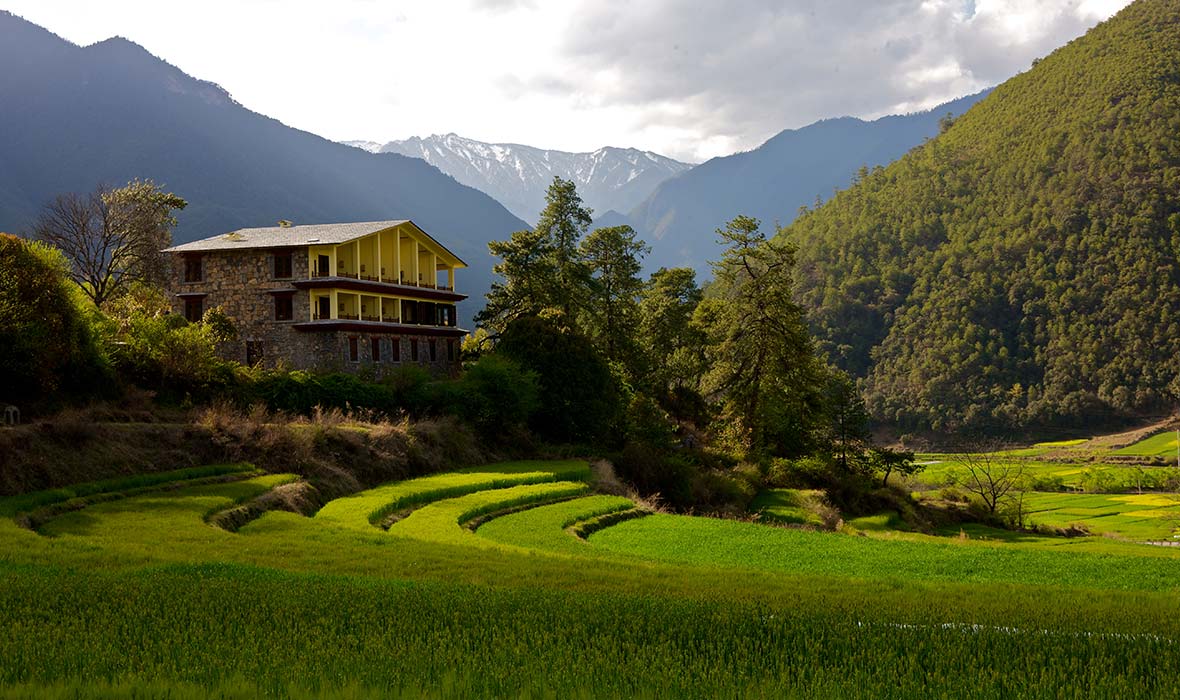 Located in Hada Village, Weixi Lisu Autonomous County, Yunnan, the Songtsam Tacheng Lodge was previously ranked No.1 in Trip Advisor's 2016 Traveler's Choice rankings of small hotels in China. This is no doubt due to the fact that the surrounding river valley, set between the Yangtze and Mekong rivers, is one of the most fertile in the world. Tacheng is also renowned for its rich Tibetan culture and Naxi and Lisu villages with their quaint black-roofed farmhouses.
Among possible activities for travelers are guided hikes through rural areas, a chance to view highly endangered golden monkeys in Baima Nature Reserve, a visit to a local family, trekking through a local Naxi village, or participation in a night of local dance.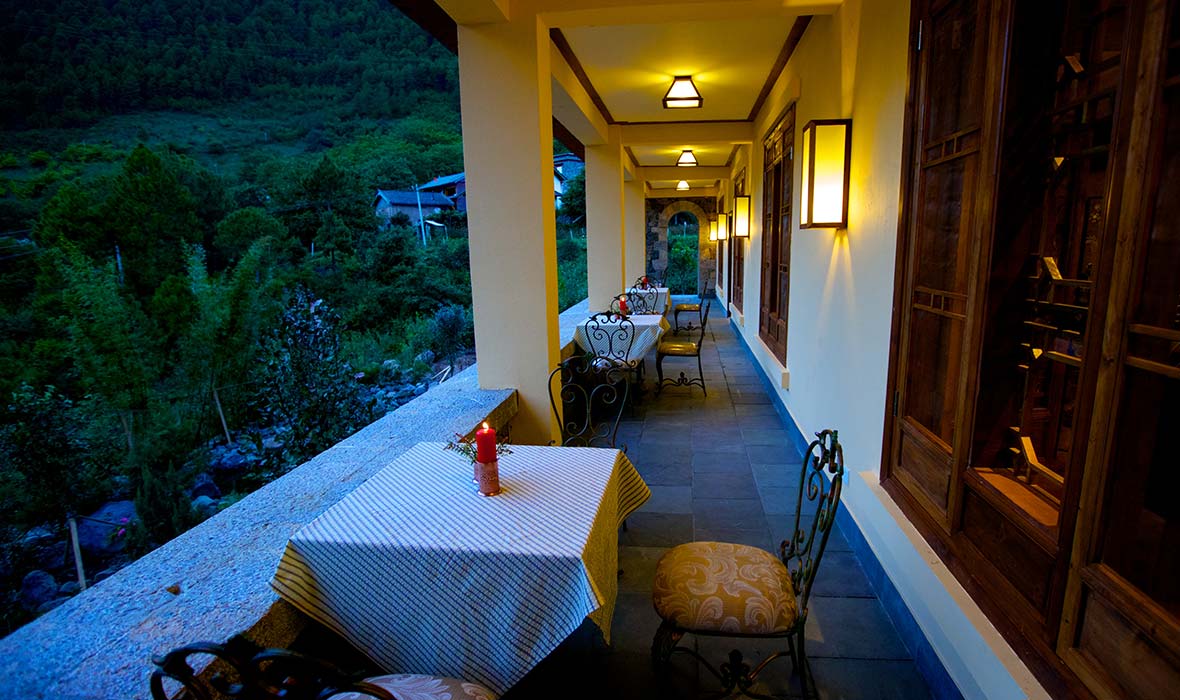 A place where the influence of French missionaries is still noticeable, Cizhong Village lies at the bottom of the Upper Mekong River valley in Diqing Tibetan Autonomous Prefecture, Yunnan. The churches in this region, such as the Cizhong Catholic Church, are still thriving more than a century after their completion.
One of the greatest culturally immersive opportunities available to guests at this 10-room lodge is simply chatting with local villagers who attend the church. Other activities include guided hikes through Catholic Tibetan villages, teatime with a local family, and wine tasting at a local vineyard. This community of both Buddhist and Christian Tibetans gives visitors the opportunity to learn about two rich cultures with five-star accomodations.
Songtsam Choskyi Linka Lhasa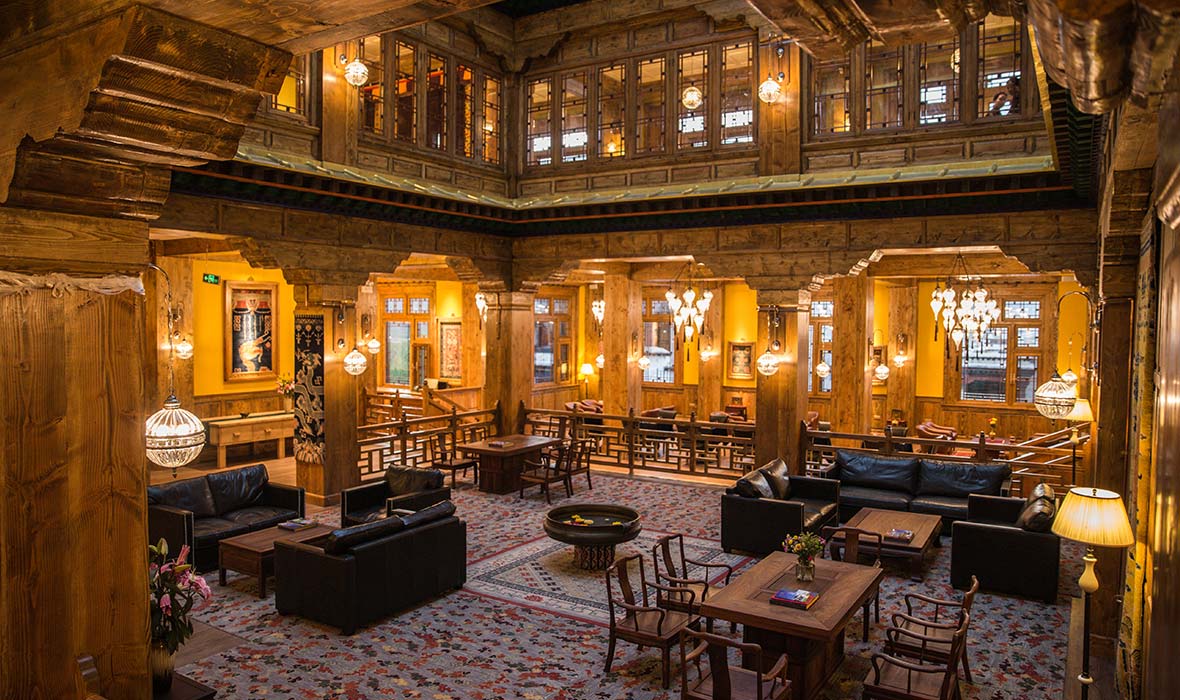 With 50 available rooms and a number of different room types, the Songtsam Choskyi Linka Lhasa is one of the larger Songtsam lodges, and it is located in the Cijiaolin Tourism Cultural and Creative Area, Chengguan District, Lhasa. As the capital city of Tibet and the locus for Tibetan civilization, this is a crucial stop for travelers seeking to understand the historical and cultural essence of Tibet.
The immense spiritual importance of this area means guests have an abundance of sightseeing options in one of the most photogenic cities in Tibet, including Potala Palace and walk along Barkhor Street. Visitors can take a tour of Norbu linka, Jokhang Temple, and Ramoche Temple, or visit Gandan, Drepung, and Sera monasteries. After a long day of sightseeing, guests can unwind at the lodge with an artisanal cocktail and a good read at the hotel book bar.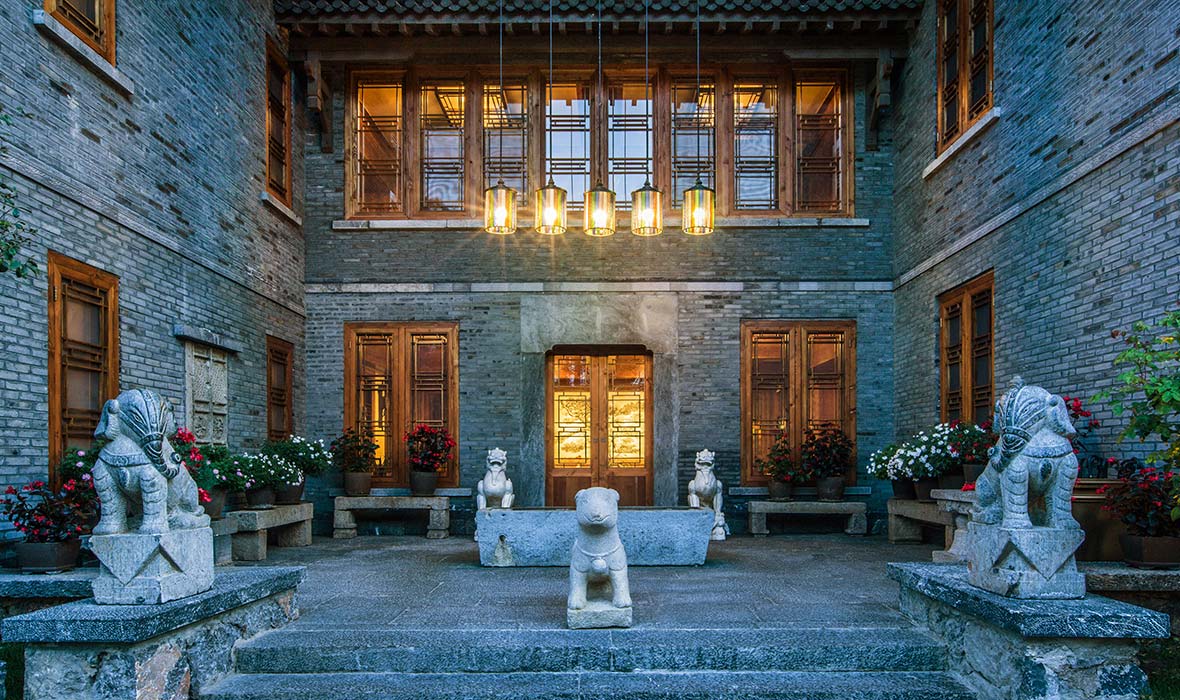 Set at the starting point of the Songtsam Yunnan-Tibet Route in Ciman, Yunnan, this 42-room lodge offers guests a glimpse into the lifestyles of the Naxi people. People of Naxi ethnic nationality are the dominant group in the region, and their aesthetics shine through in accommodations that are characterized by floor-to-ceiling Naxi-style windows alongside colored-glass lamps.
The Lijiang area is the main historical point of contact between Han Chinese and Tibetan people, so opportunities to explore the cultural landscape abound. Guests may take an early morning tour of Dayan Old Town, tour the Tibetan monastery called Wenfeng Temple, enjoy a traditional dinner with a local Naxi family, and learn about the horse caravan trip of the legendary "Locker" – a westerner who lived in Yunnan for 27 years. Back at the lodge, guests can enjoy the spa, outdoor pool, fitness center, and an open terrace.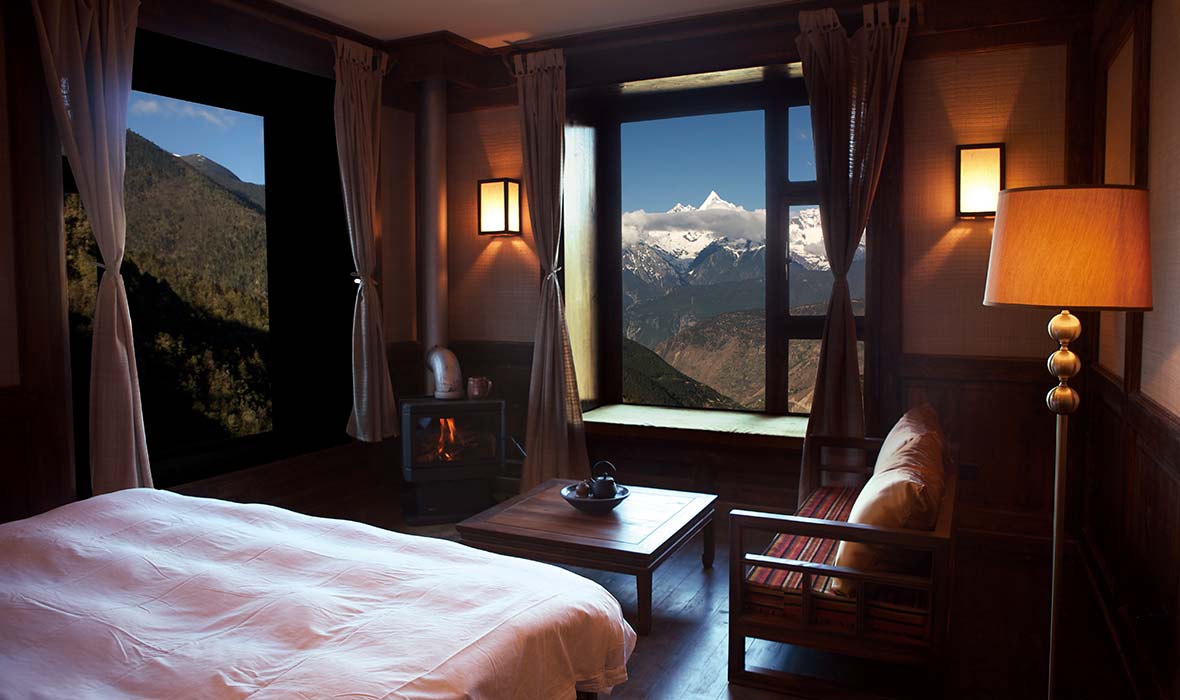 Of special interest to those seeking to get as off-the-beaten-path as they can, the Songtsam Meili is part of an untouched village away from any tourist traffic that overlooks the majestic Meili Snow Mountain Range in Gujinong Village, Diqing Autonomous Prefecture, Yunnan.
The main attraction here is Kawagebo, the dominant peak of the Meili Snow Mountain Range and one of the holiest mountains in the greater Tibetan region. Local travelers and global enthusiasts alike make a spiritual pilgrimage to Kawagebo each year, making the Songtsam Meili an ideal stop along the way.
Accommodations here are furnished with large, plush beds, sofas, timber flooring, and most also feature a cozy fireplace. Available activities that guests may schedule through the lodge include guided hikes and walks, local family visits, participation in a prayer ceremony, and a night of Tibetan dancing accompanied by a bonfire. Nearby Baima National Reserve, a UNESCO designated world heritage site, numbers among the few truly wild places left in China.