Example Itinerary
A Spiritual Journey to Mt Everest Base Camp
Take off on the journey of a lifetime, starting in the holy city of Lhasa, the heart of Tibetan Buddhism, and heading past mountainous landscapes that beg for a panoramic lens. Check out famous sites like Potala Palace and Jokhang Temple, and take in the beauty of Yamdrok Lake. Continue on to Mt Everest's base camp, where you'll spend a magical night nestled in amongst some of the world's highest peaks. This unique journey will provide you with insight into the spiritual lives of Tibetan people and the beauty of their land.
This itinerary is an example. It's designed to inspire you and provide you with thoughtfully curated ideas. You can choose to do this exact itinerary or completely personalize it. All trips are 100% bespoke.
Highlights
Explore the center of Tibetan Buddhism in Lhasa
Take in the stunning, mountainous sights as you embark on a road trip through incredible terrain
Spend an exhilarating night at Mt Everest's Base Camp
Learn about the region's unique history with visits to important monasteries and palaces
Day-by-Day
Day 1
Lhasa
Arrive in Tibet's capital, Lhasa, where you'll be greeted at the airport and transferred to your hotel. We recommend the St. Regis Lhasa, the city's most luxurious hotel. The drive there will take around two hours, but it will provide stunning views of the Yarlung Tsangpo River and its backdrop of snowcapped mountains. Spend the afternoon at your leisure, resting up for the days ahead and getting acclimatized. Those who so desire may take a stroll around the Barkhor Street and Chongsaikang Markets, two bustling areas that sell a great variety of Tibetan goods and handicrafts. Tonight, attend a welcome dinner and traditional Tibetan performance.
Day 2
Lhasa
Start your day off in the company of your expert guide at Potala Palace, one of Tibet's iconic landmarks and once home to the Dalai Lama. After lunch, join the Tibetan pilgrims to visit Jokhang Temple. Opt to kindle and place your own butter lamp in the temple. Built in the 7th century by King Songtsen Gampo, Jokhang Temple is the most sacred temple in Tibet and the final destination for Tibetan pilgrims. Next, you'll head to Sera Monastery, one of Tibet's great three Gelukpa university monasteries, where you can observe the lively monk debates that take place throughout the day. Dine at a charming local Lhasa restaurant tonight before retiring for the evening.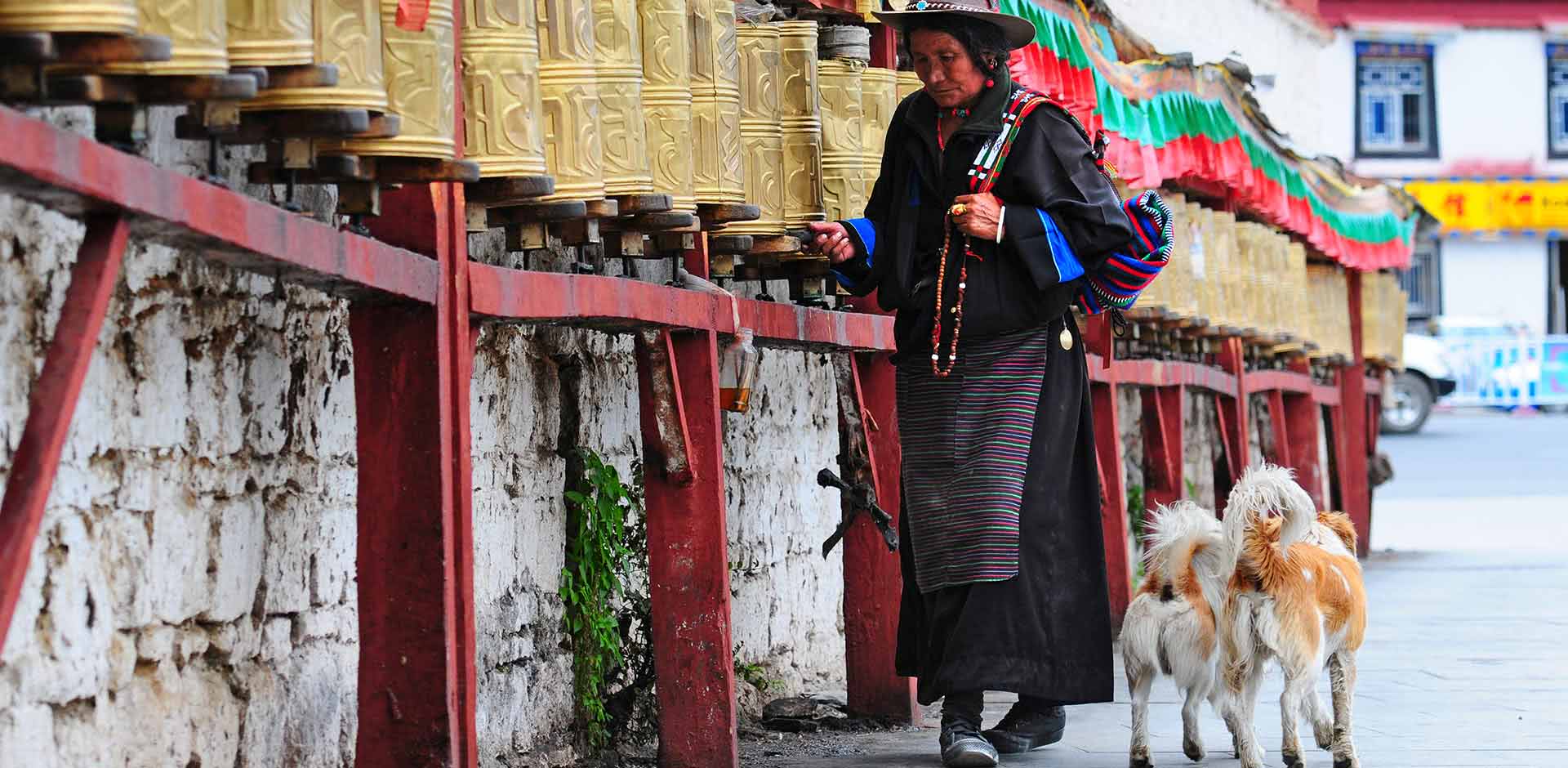 Day 3
Samye Temple
This morning, you'll embark on a three-hour drive to Samye Temple. This is Tibet's oldest Buddhist monastery, nestled between the Yarlung Zangbo River and Habort Mountain. For the rest of the day, visit Yumbu Lhakhang Palace, the oldest palace built for the first king of Tibet. If time permits, tour Trandruk Monastery and appreciate the precious Thangka paintings. Spend the night at the best available hotel in Tsedang, Tsedang Hotel.
Day 4
Yamdrok Tso
Continue your scenic road trip today, coming to one of Tibet's most incredible landscapes - Yamdrok Lake and its surrounding snowcapped mountains. The lake is one of Tibet's three holy lakes, and it's believed to be the lifeblood of the country. Take a leisurely walk along the shores of Yamdrok Tso Lake (at an altitude of 4,441m), and enjoy a hearty picnic for lunch. This afternoon, continue the drive about three hrs to Gynatse, stopping to view the Kharola Glacier (5,400m) en route.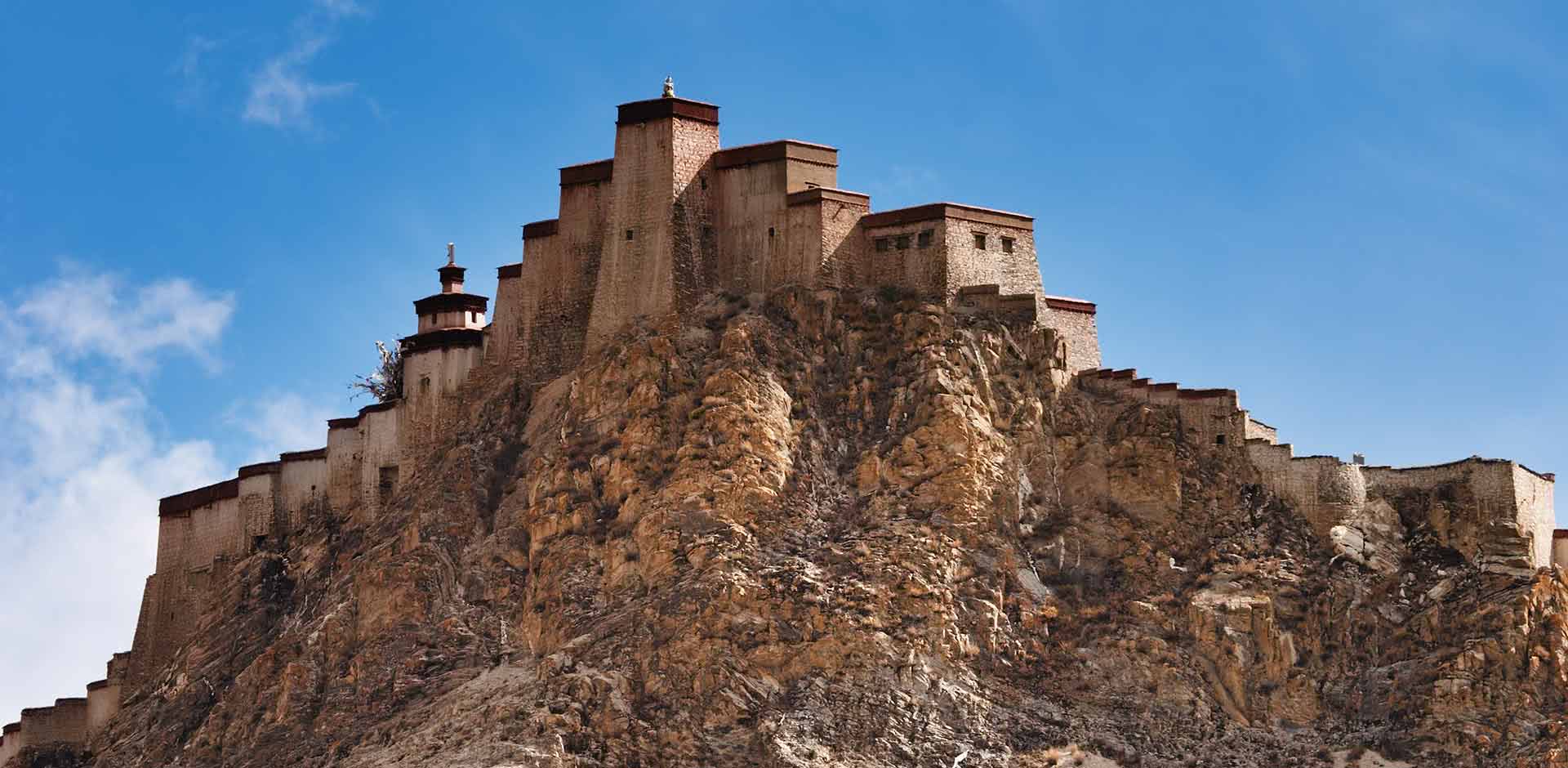 Day 5
Shigatse
Visit Pelkhor Monastery and Kumbum Stupa this morning, and wander around the peaceful monastery complex. Pelkhor Monastery is known for its typical architecture from the late 13th to the mid-15th centuries, and the coexistence of three different sects of Tibetan Buddhism (the Gelug, Sakya, and the Kagyu sects). Afterwards, drive to Shigatse (3,900m), and visit Shalu Monastery en route. For the afternoon, visit Tashilhunpo Monastery, the traditional seat of the Panchen Lamas. As the Buddhist center of the vast Shigatse region, Tashilhunpo Monastery was founded by the first Dalai Lama in 1447, and expanded by the fourth and successive Panchen Lamas.
Day 6
Tingri
Wake up this morning and get ready to hit the open road once again, this time heading to Tingri, in southern Tibet. Stop at Sakya Temple along the way - a monastery built for followers of the Sakya school of Tibetan Buddhism. Arrive in Tingri and check in to the New Tingri Everest Hotel. Here, you're likely to meet groups of climbers about to embark on their journey of a lifetime up Mt Everest or Cho Oyu.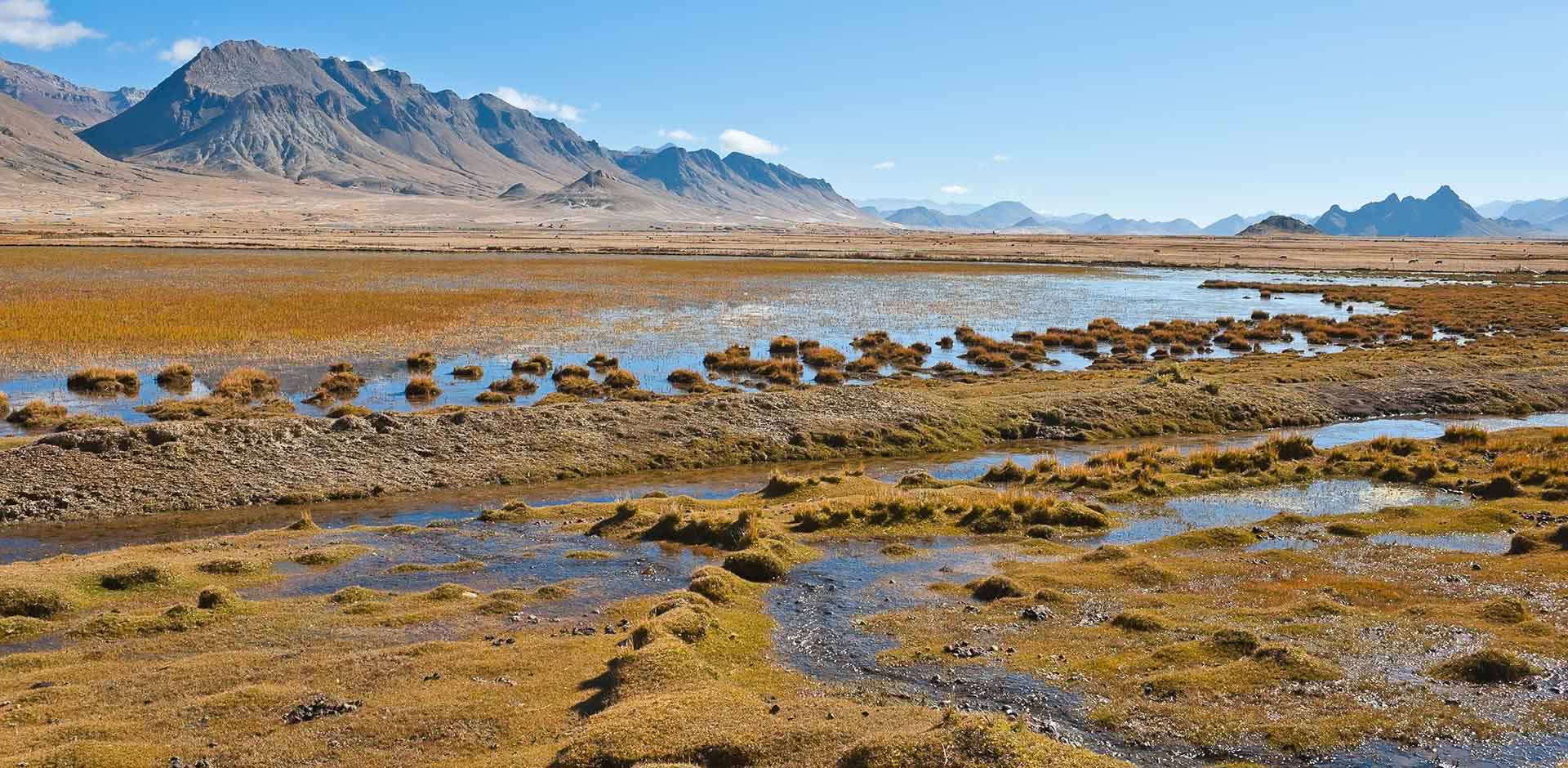 Day 7
Mt Everest Base Camp
Today is the day you've been waiting for and the culmination of all your efforts. You're heading to the base of the world's highest mountain- Mt Everest! Arriving at Rongphu in the late afternoon, you'll walk up the little hill near Rongphu Monastery (the world's highest temple) for sunset, located only 25 miles from the majestic mountain's peak. This afternoon, you can hike around, in the company of your expert guides, photograph Mt. Everest, enjoy the stunning views, and spend the night amongst the monolithic mountains.
Day 8
Shigatse
Rise early and catch the sunrise over the tallest Himalayan peaks, a sight that you won't soon forget. After a hearty breakfast, you'll hike back down to Rongbuk, from where you'll drive back to Shigatse.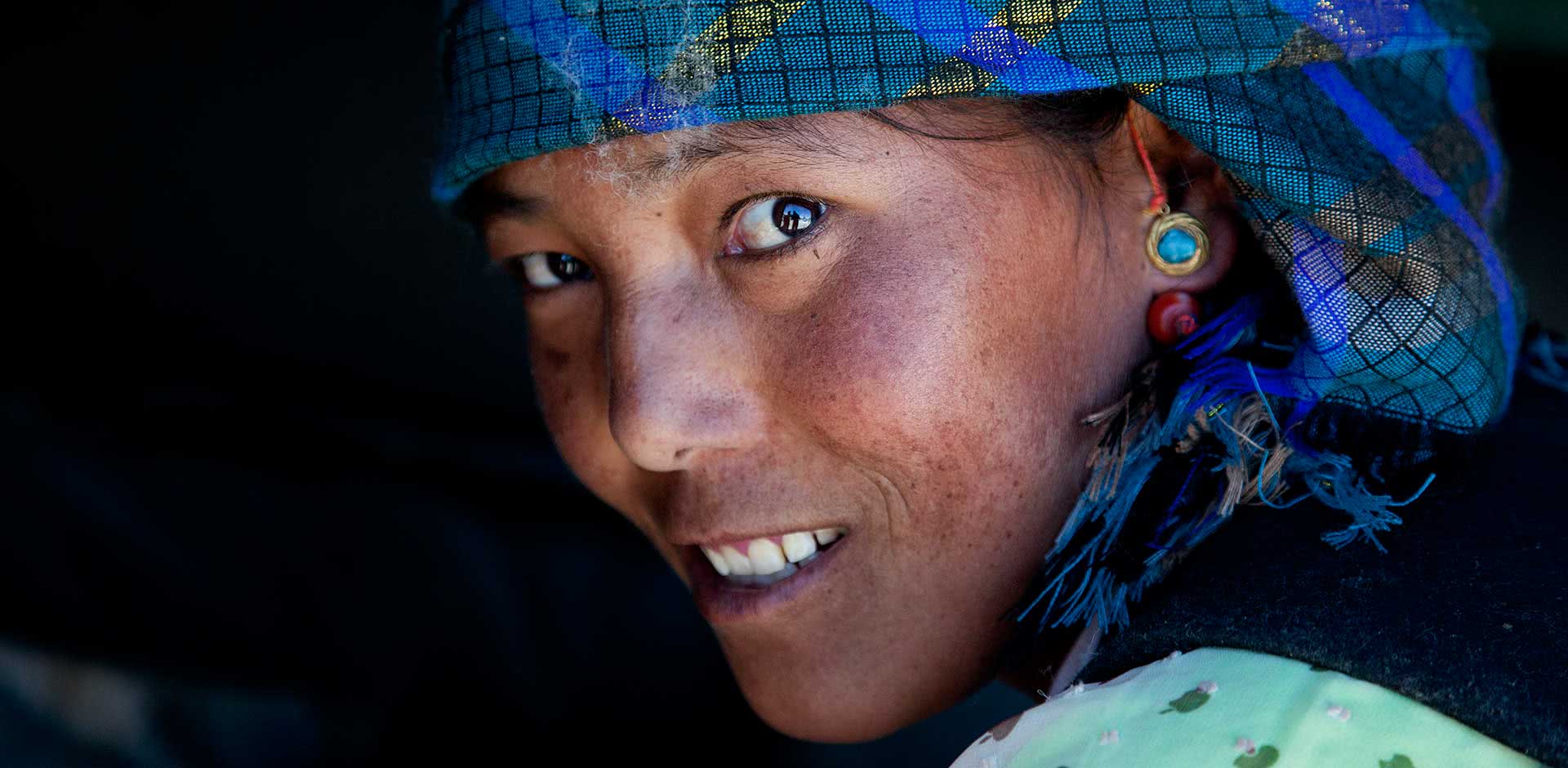 Day 9
Lhasa
Today is spent taking the highway back to Lhasa. Arrive in the late afternoon and check in to your hotel and retire for the day.
Day 10
Departure
Have one last breakfast in Lhasa before checking out of your hotel and transferring to the international airport. It's time to say goodbye to this unique part of the world and catch your onwards flight to your next destination of choice.
TERMS AND CONDITIONS
Price is based on double or twin hotel room occupancy and includes accommodation, transfers, car/driver, English-speaking guide, activities and entrance fees, breakfasts and some casual lunches while touring. Flights and optional special activities will be quoted separately. Most personal expenses, including dinners, alcoholic beverages, spa treatments and gratuities can be paid on the spot while traveling. Prices may vary depending on season, choice of accommodation and other factors.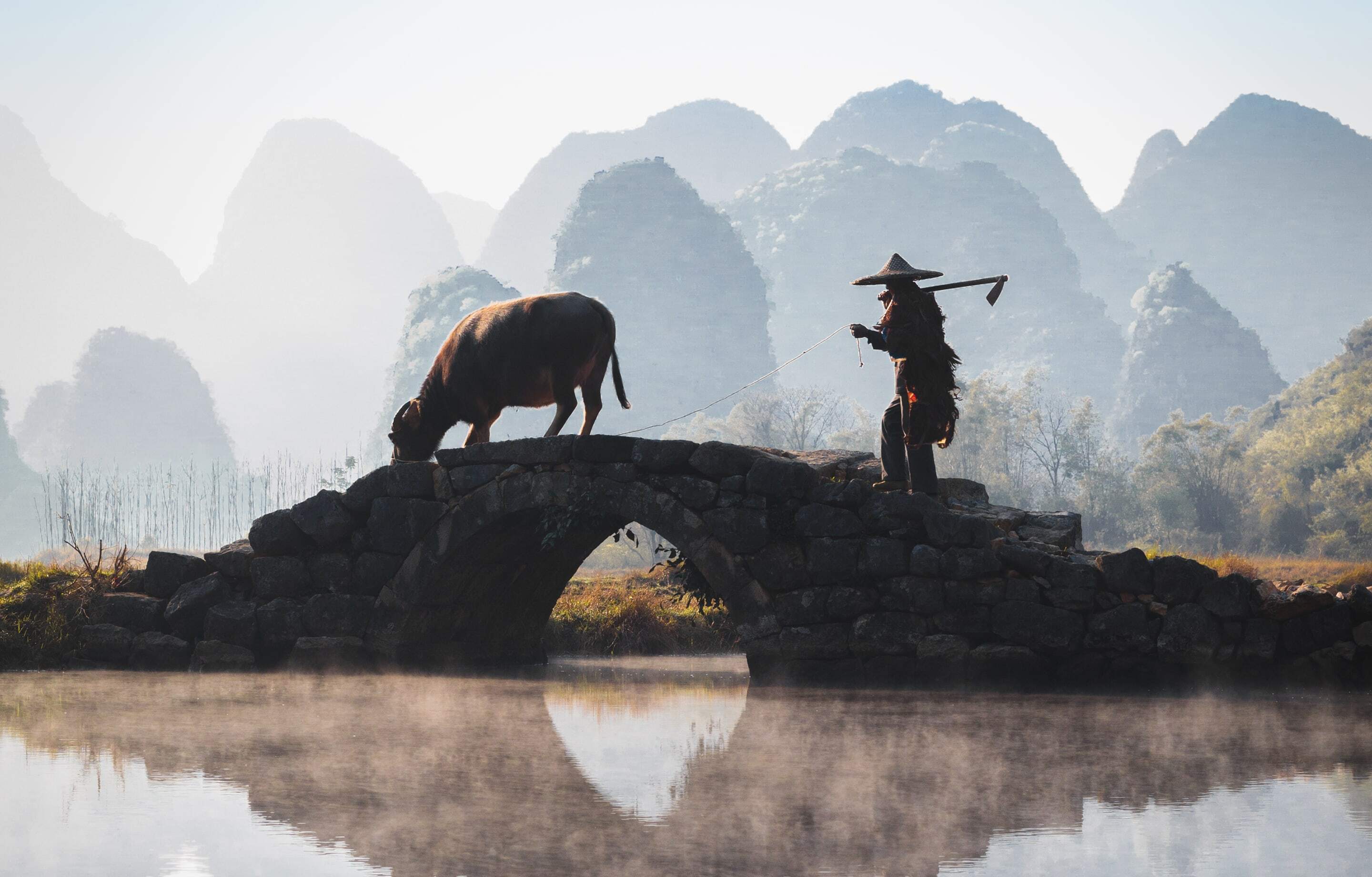 Why Remote Lands?
Exclusively Asia
With Remote Lands you'll travel with people who have made Asia the solitary focus of their own lifelong adventure. As our guest, you'll discover Asia on a journey that is completely, authentically your own, adapted from our own remarkable experiences and adventures over the years.
With Remote Lands you'll travel with people who have made Asia the solitary focus of their own lifelong adventure. As our guest, in the continent that our north American founders Catherine and Jay have adored and explored for decades, you'll discover Asia on a journey that is completely, authentically your own, adapted from our own remarkable experiences and adventures over the years.
Travelogues
An Asia-focused magazine brought to you by Remote Lands – a platform for adventure, luxury, and authenticity from experts and explorers around the continent.
What Others Say
Here is a small selection of the kind words our guests have said about us, as well as features by journalists and travel writers.
From the moment I happened upon the REMOTE LANDS website over a year ago, browsed the options, I knew that this would be well worth it. The entire staff is nothing less than professional with service that made us feel like royals.
This was truly the trip of a lifetime. Magical destinations, the most luxurious hotels in the world, and the most wonderful travel companions we could've wished for. We were treated like family everywhere we went and we have 14 new best friends.
We have used some of the top rated travel specialists all over the world and, without question, Catherine Heald and Remote Lands are at the very top of the list!
Stay Informed:
Newsletter