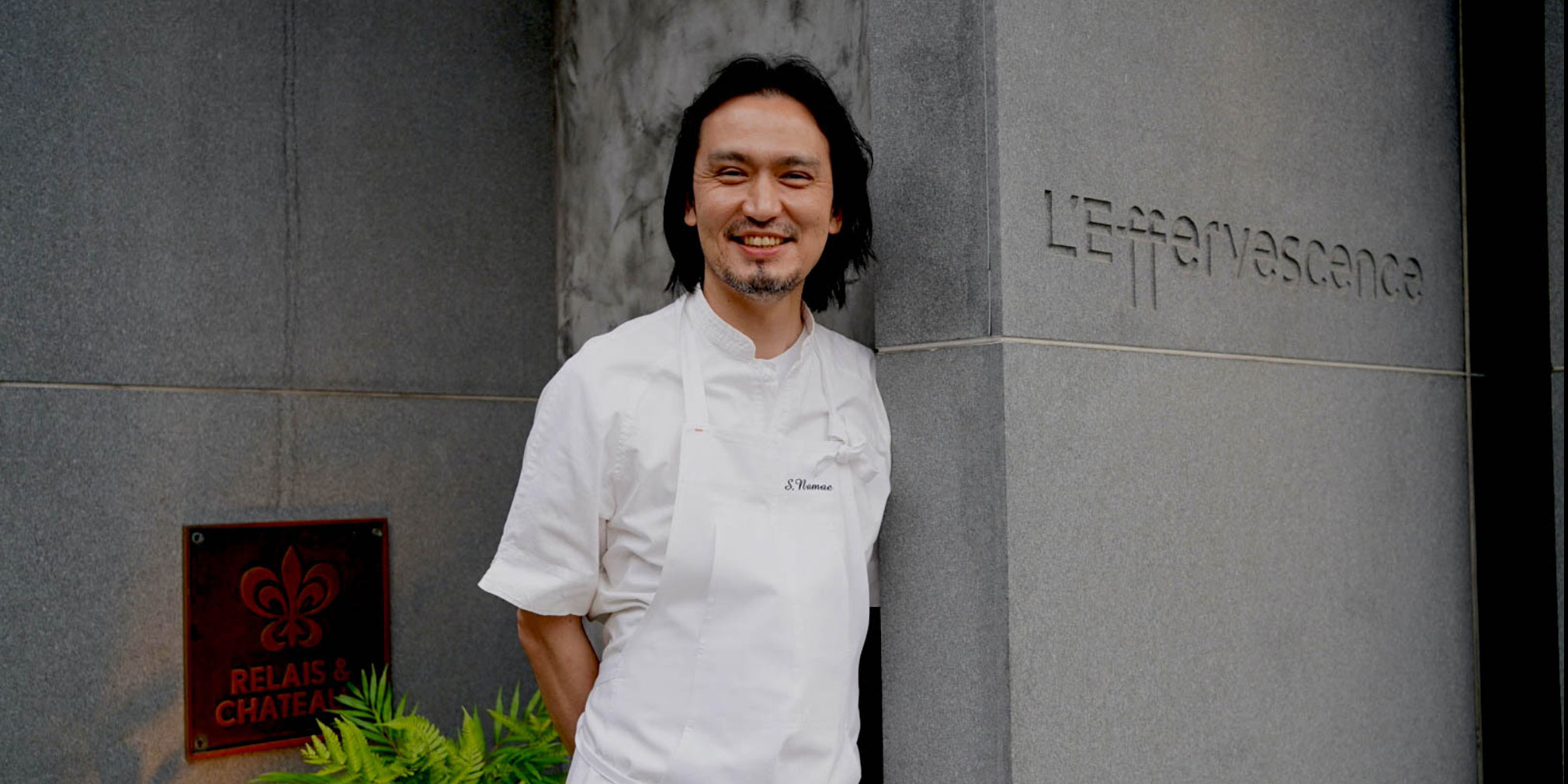 Japanese chef and sustainability champion Shinobu Namae has been awarded the Icon Award – Asia at Asia's 50 Best Restaurants 2023.
Yokohama-born Namae's passion lies in shaping a more conscious fine dining culture, both with his cuisine and with efforts beyond the kitchen. At L'Effervescence in Tokyo—which he calls his 'hermitage in the city'—food waste is minimal, and the produce is organic, regional, and homegrown, embodying his passion to represent Japan's terroir.
The interiors incorporate tradition with earthen walls and mortar, and sources of electricity are sustainable, such as the use of firewood collected from forest thinning for cooking. Namae's brand of ethical cuisine goes beyond produce and presentation. He makes conscious choices in gastronomy and seeks to inspire others to follow, prioritizing connections with nature, farmers, fishers, and hunters.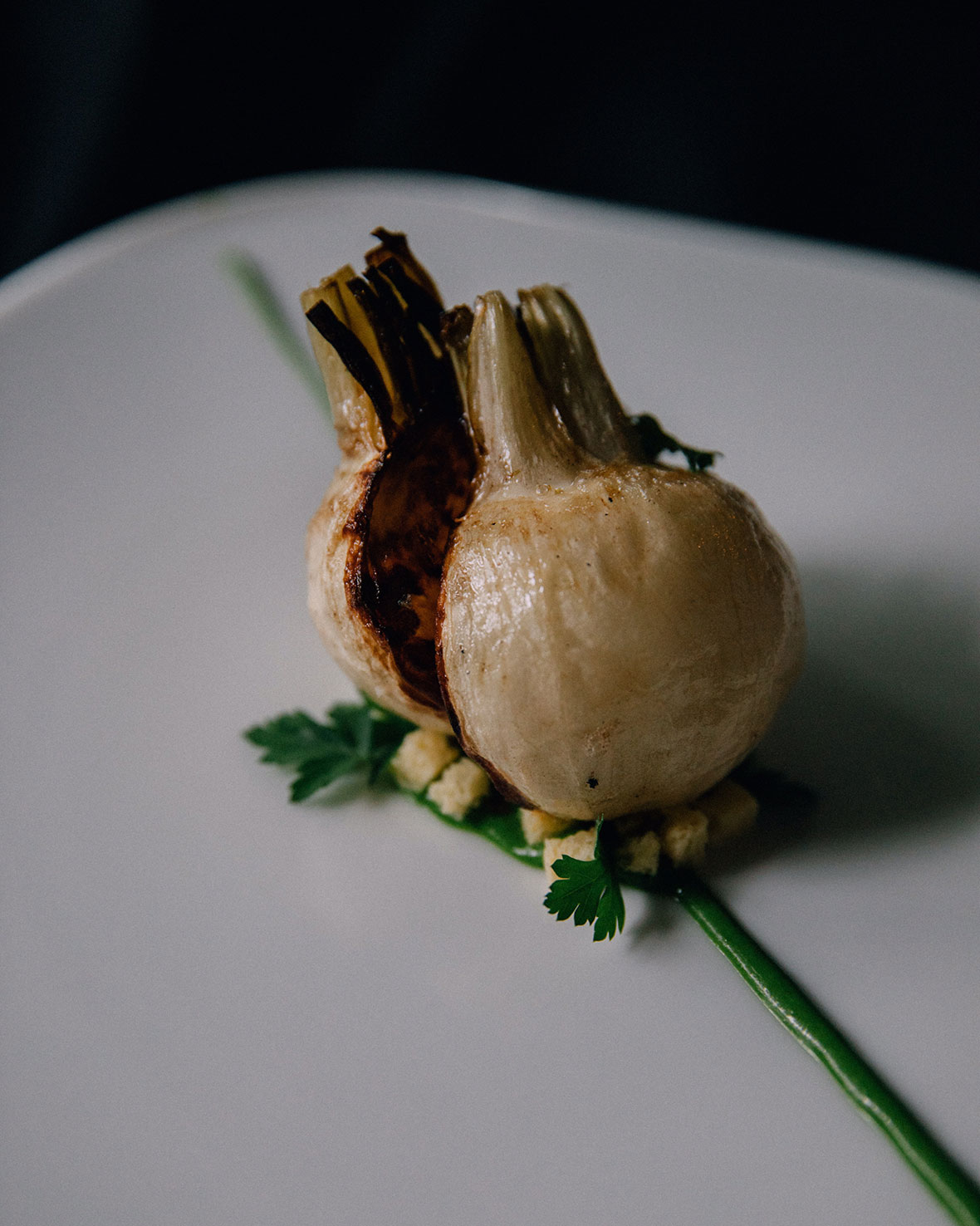 He forages and free dives to document the health of marine ecosystems in Japan's coastal waters and explores methods that reduce fine dining's impact on climate change. His efforts saw him receive an invitation to the United Nations (UN) Headquarters in New York to give a speech at the World Oceans Day conference in June 2022 on the importance of collective action to revitalize the oceans' health.
Namae is also working closely with WWF Japan to reduce IUU (Illegal, Unreported, and Unregulated) fishing in Japan. His journey to becoming the executive chef at L'Effervescence includes years of learning under culinary heavyweights Michel Bras (Michel Bras Toya Japon, Hokkaido) and Heston Blumenthal (The Fat Duck, Bray) before pursuing his brand of cuisine, which is inspired by France, steeped in Japanese tradition, and rooted in produce that is steadfastly local, seasonal, and artisanal.
Namae is not classically trained in the culinary arts but is a former political studies student who reembraced academia in 2021 to pursue a doctorate in Microeconomics of Agriculture at the University of Tokyo. For him, it was an effort undertaken to better understand the food system and meaningfully contribute to the future of gastronomy.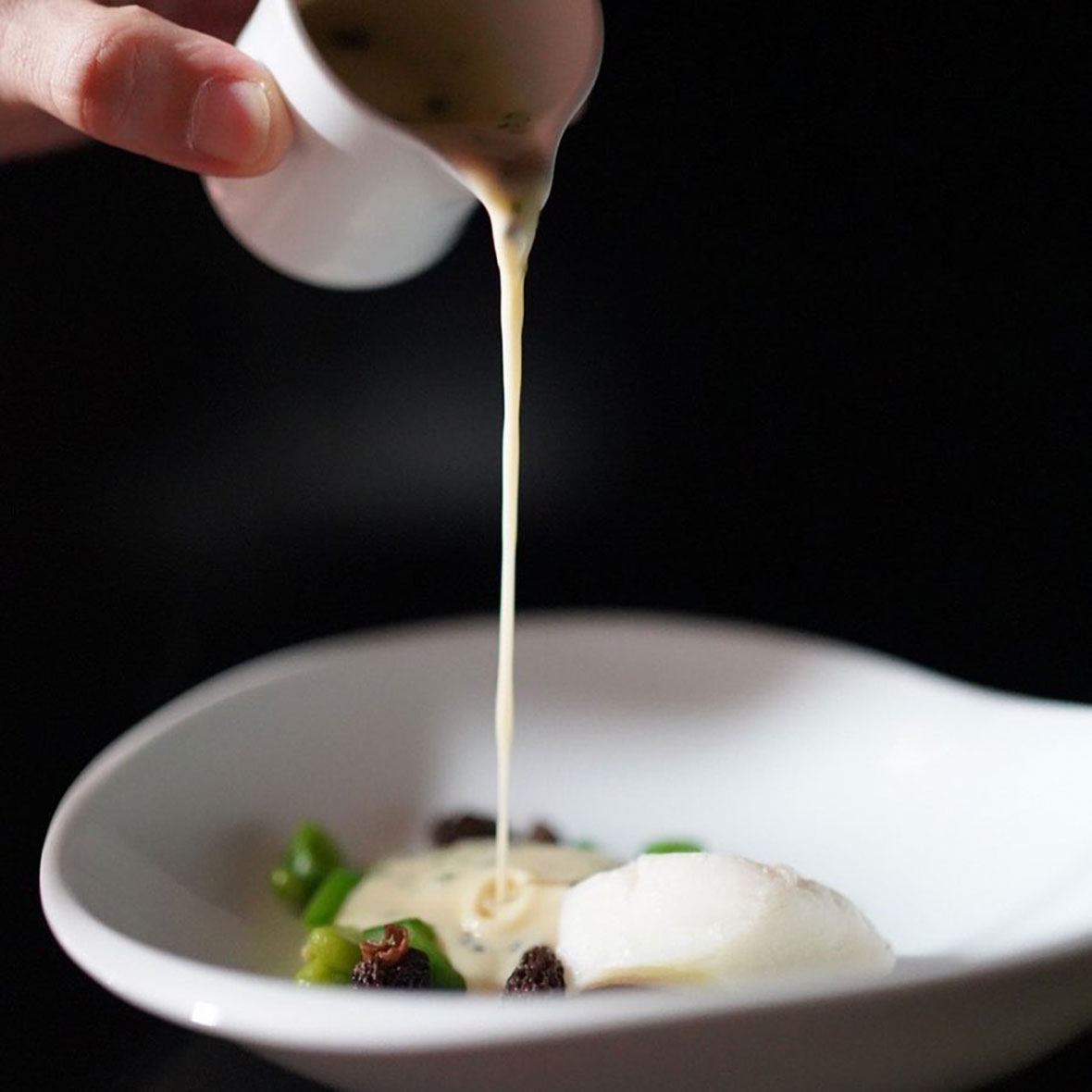 Under his thoughtful leadership, L'Effervescence has won numerous awards that applaud its conscious cuisine. It has been a fixture on Asia's 50 Best Restaurants lists since 2014 and currently sits at No.71 on the 2022 list, as well on The World's 50 Best Restaurants extended lists since 2015, where it most recently ranked at No.99 in 2021.
Namae is also the supervisor of Bricolage Bread & Co., a boulangerie in Tokyo where flour and seasonal ingredients are sourced directly from farmers in Hokkaido, Shiga, Chiba, and more.
Voted for by the 300-plus anonymous members of Asia's 50 Best Restaurants Academy, this accolade celebrates individuals who have made outstanding contributions to the food world worthy of global recognition and who use their platform to raise awareness and drive positive change.
"Many chefs discuss embracing sustainability, but Shinobu Namae is a frontrunner in the many ways he implements, inspires, and continues to champion the food world's positive impact on the planet," says William Drew, Director of Content for Asia's 50 Best Restaurants. "He does all of this while presenting an unparalleled dining experience at L'Effervescence where the cuisine speaks volumes while remaining anchored in simplicity and respect for tradition."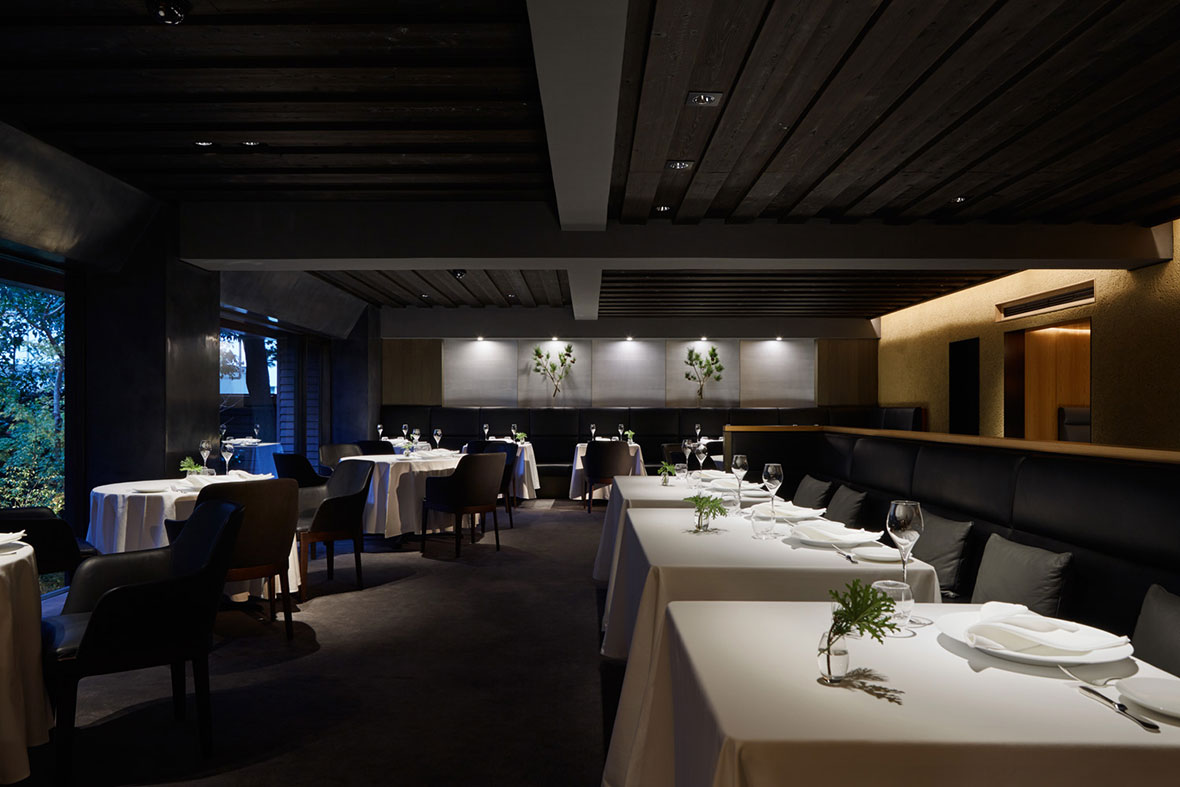 As the recipient of the Icon Award – Asia 2023, Shinobu Namae joins an illustrious list of culinary icons that include South Korean monk Jeong Kwan (2022), legendary Bangkok chef Supinya 'Jay Fai' Junsuta (2021) as well as Japanese pioneers Seiji Yamamoto (2019) and Yoshihiro Murata (2018).
"I am very honored to receive the Icon Award as part of Asia's 50 Best Restaurants 2023 and I hope that this award will raise awareness of the importance of health," says Namae. "Health starts from our own body and mind, our society, and the environment that embraces us. They are all interconnected, so we should not ignore any of them.
"I believe that food is the best solution for all broken parts, not only because of its nutrition but also because of its capacity to help us understand others. Post-Covid, I hope all separated worlds will be harmonized and healed via the power of food."