Example Itinerary
Exploring Japanese Culture, Kyushu-style
Kyushu is Japan's third-largest island and the farthest southwest of them all. With its fascinating historical architecture, unique Asian- and European-influenced cuisine, and cultural curiosities unique to this particular region of Japan, Kyushu is an interesting destination for those looking for to cover a range of interests. Its must-see sights include the history-enriched city of Nagasaki, stunning volcanic mountains of Aso and Unzen, and historical buildings, castles included.
This itinerary is an example. It's designed to inspire you and provide you with thoughtfully curated ideas. You can choose to do this exact itinerary or completely personalize it. All trips are 100% bespoke.
Highlights
• Great Outdoors: Kyushu's active volcanoes, natural hot springs, beaches and traditional Japanese gardens offer a multitude of opportunities for outdoor adventure.
• Food: Sample authentic and delicious Kyushu specialties, such as tonkotsu ramen - noodles bathing in flavor-packed pork bone broth.
• Modern History: The Peace Memorial Park is a somber reminder of the bomb dropped on Nagasaki and an important place to visit to understand a difficult chapter in Japanese history.
Day-by-Day
Day 1
Fukuoka
Begin by touching down in Fukuoka, a city situated on the northern shore of the island Kyushu. Settle into your hotel-- we recommend either With the Style Fukuoka or The Luigans Spa & Resort-- and then spend today exploring the largest modern city on the island. First up, visit Canal City, a large shopping and entertainment complex. There's great shops, cafes and restaurants inside, and it's the perfect place to start your shopping. Don't forget to visit Nakasu, the red light district and party area. For a culture kick, stop by the Dazaifu Tenmangu shrine, spanning more than 3,000 acres. This shrine was built over the grave of Sugawara no Michizane, a poet who is worshipped as the god of learning and academic achievements. In the evening, grab a taste of local Fukuoka cuisine - make sure you try the Mizutaki chicken hot pot or the Tonkotsu ramen noodles in pork bone broth.
Day 2
Nagasaki
This morning you will first pay a visit to several small towns in Saga Prefecture that are famous for their pottery. Karatsu, Arita and Imari towns have been creating high quality, impressive pottery and porcelain for many years with ancient techniques brought to the island from Korea. These towns have fabulous pottery on display at various studios, galleries and the homes of historically important pottery makers. Next, head to the city of Nagasaki, known to much of the world as the target of an atomic bomb attack by the United States, an event which killed more than 70,000 residents within seconds. Stay overnight at a hotel in central Nagasaki, or at Huis Ten Bosch, a theme park of the Netherlands. Here you'll see many buildings created in Dutch style, including hotels, villas and restaurants, plus iconic landmarks such as windmills. There's also theme park rides and a large park filled with flowers.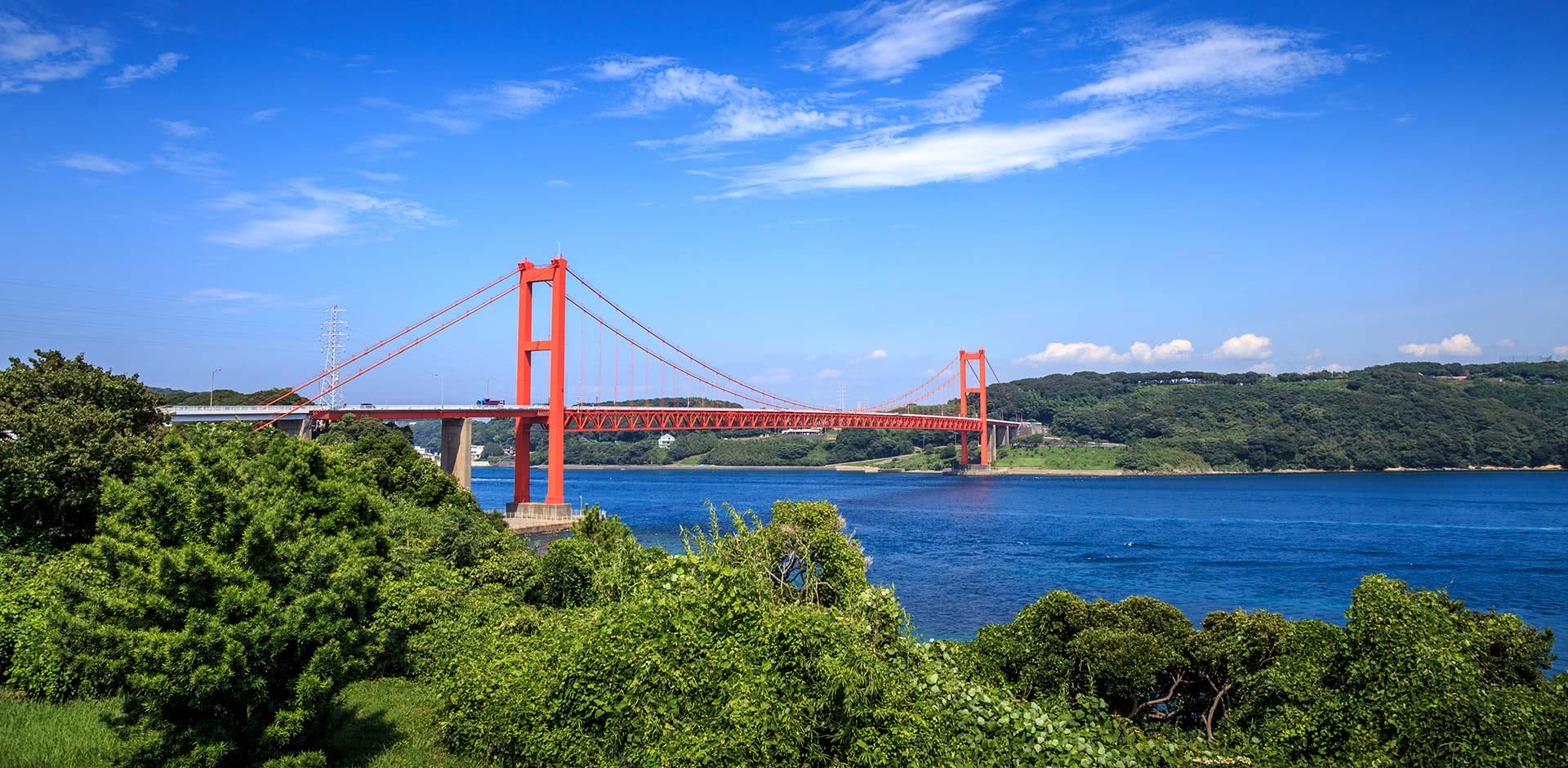 Day 3
Kumamoto
Wake up early for a busy morning exploring Nagasaki with your local guide. First, visit the Peace Memorial Park, a somber reminder of the more than 70,000 people killed by the events in Nagasaki on August 9, 1945. Then you'll move onto Nagasaki's Chinatown, Japan's oldest, established in the 17th century. Chinatown is best known for its restaurants and distinctive Chinese flair not seen in other parts of Japan. Stunning European houses and an old Catholic wooden church are located on the hill overlooking the port. For lunch, it's a local meal of Chanpon, which is ramen noodles with stirfry, or Shippoku, original Chinese-influenced cuisine. After lunch, take a scenic train trip and a ferry ride to Kumamoto. Here you'll see a view of beautiful volcanic Mt Unzen. Spend a night at a deluxe hotel in the center of the city-- we recommend Hotel Nikko Kumamoto.
Day 4
Yufuin or Kurokawa
Wake up in Kumamoto and take a trip to Kumamoto Castle, a large castle situated high up on a hill. It's an impressive sight and well worth a visit. After that, visit a traditional Japanese garden, surrounded by pine trees and a lovely, tranquil pond. After a busy morning of exploration, head to relax in either Yufuin or Kurokawa, two areas known for their hot springs.On the way to the hot springs resort, experience a scenic drive around the area of Mount Aso. This is the largest active volcano in Japan and is located in the Aso Kuju National Park. Spend the night at Tamanoyu and enjoy a delicious full-course Japanese dinner.
Day 5
Departure
Emerge from a restful sleep before heading to Fukuoka Airport to catch your international flight. Reflect upon what a fabulous time you've had exploring this amazing part of Japan. Safe travels to your next onward destination!
TERMS AND CONDITIONS
Price is based on double or twin hotel room occupancy and includes accommodation, transfers, car/driver, English-speaking guide, activities and entrance fees, breakfasts and some casual lunches while touring. Flights and optional special activities will be quoted separately. Most personal expenses, including dinners, alcoholic beverages, spa treatments and gratuities can be paid on the spot while traveling. Prices may vary depending on season, choice of accommodation and other factors.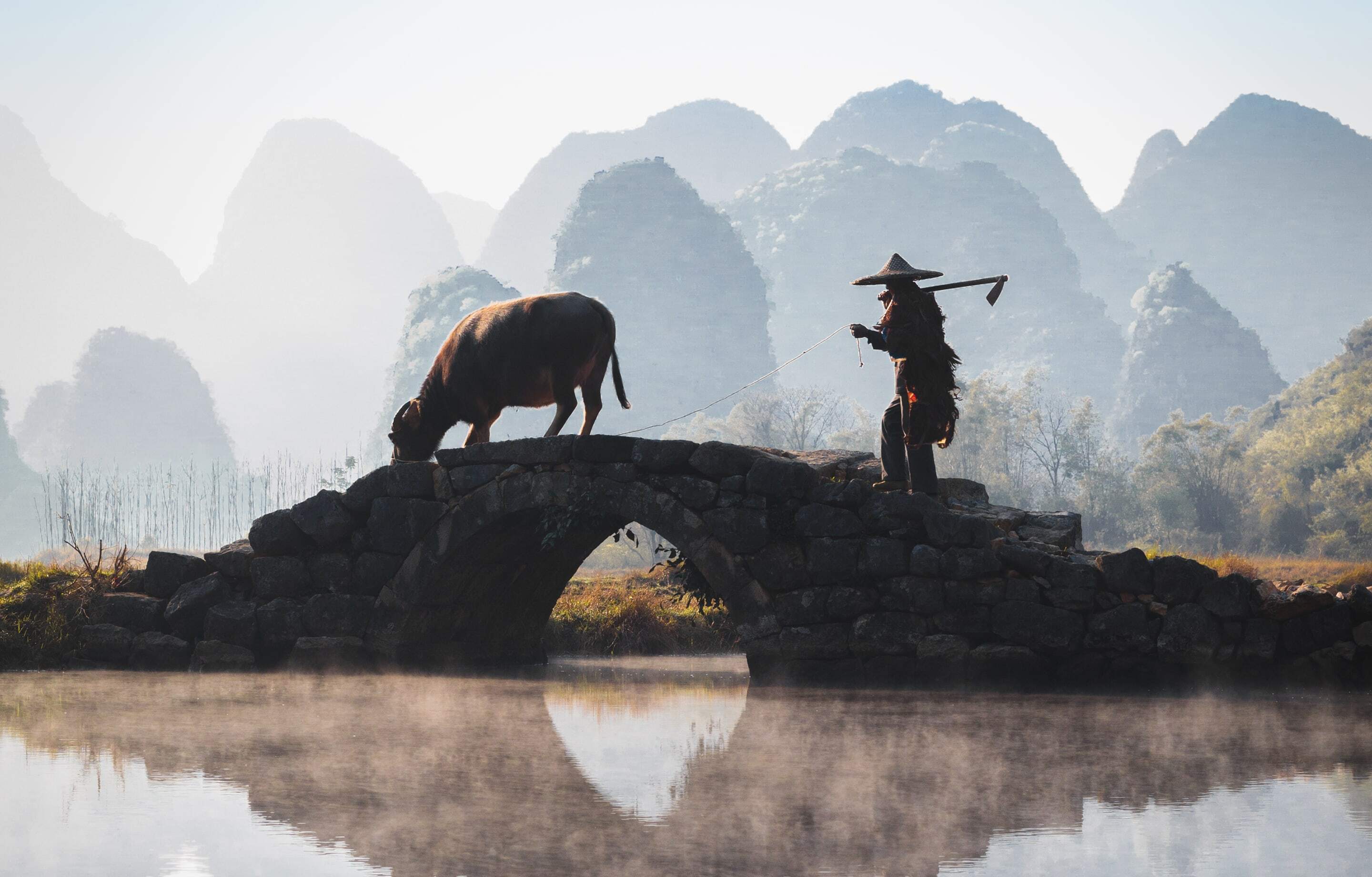 Why Remote Lands?
Exclusively Asia
With Remote Lands you'll travel with people who have made Asia the solitary focus of their own lifelong adventure. As our guest, you'll discover Asia on a journey that is completely, authentically your own, adapted from our own remarkable experiences and adventures over the years.
With Remote Lands you'll travel with people who have made Asia the solitary focus of their own lifelong adventure. As our guest, in the continent that our north American founders Catherine and Jay have adored and explored for decades, you'll discover Asia on a journey that is completely, authentically your own, adapted from our own remarkable experiences and adventures over the years.
Travelogues
An Asia-focused magazine brought to you by Remote Lands – a platform for adventure, luxury, and authenticity from experts and explorers around the continent.
What Others Say
Here is a small selection of the kind words our guests have said about us, as well as features by journalists and travel writers.
From the moment I happened upon the REMOTE LANDS website over a year ago, browsed the options, I knew that this would be well worth it. The entire staff is nothing less than professional with service that made us feel like royals.
This was truly the trip of a lifetime. Magical destinations, the most luxurious hotels in the world, and the most wonderful travel companions we could've wished for. We were treated like family everywhere we went and we have 14 new best friends.
We have used some of the top rated travel specialists all over the world and, without question, Catherine Heald and Remote Lands are at the very top of the list!