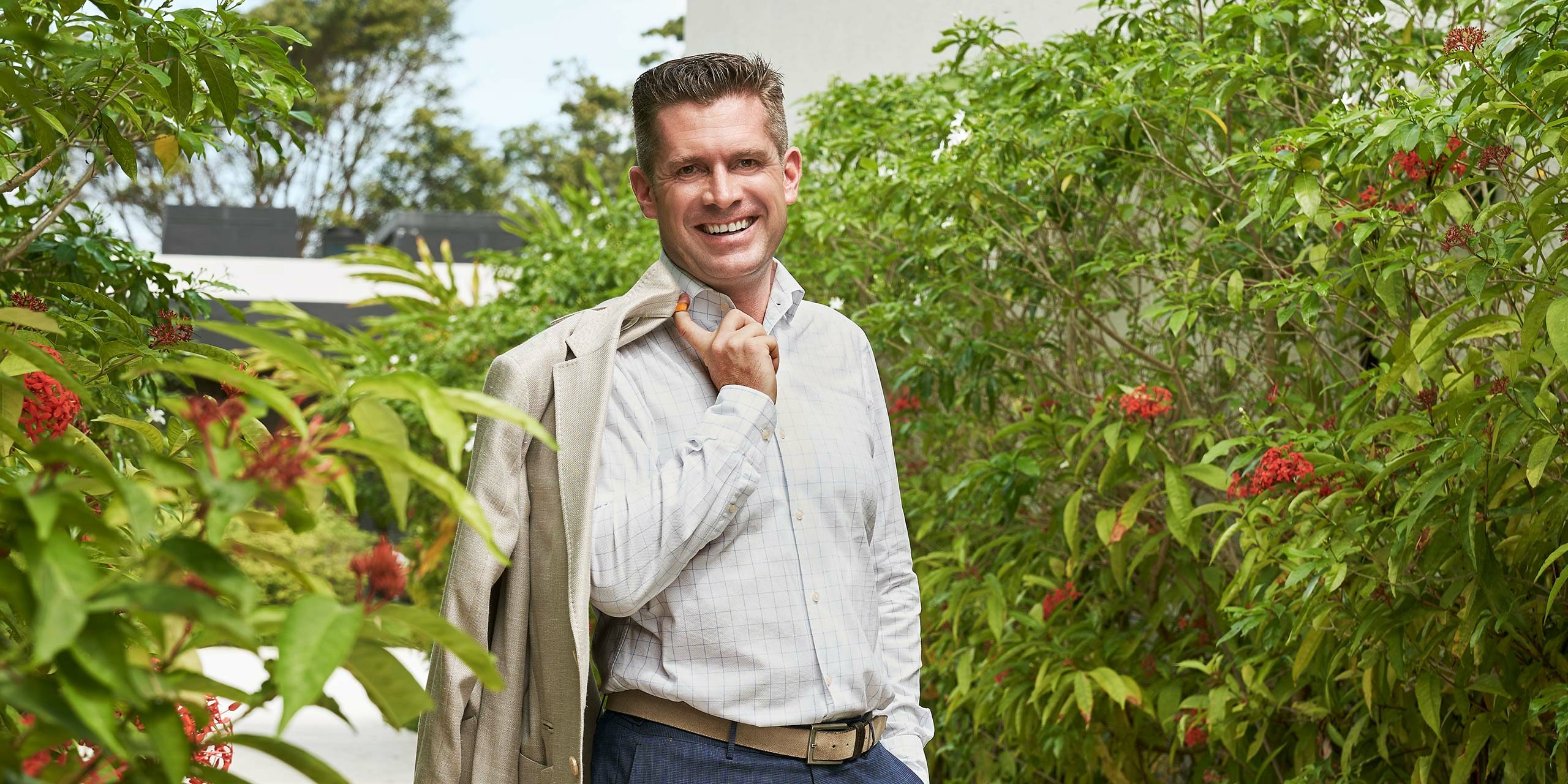 A ray of light in the age of Covid-19 for the travel world, the One&Only Desaru Coast opened to travelers on September 6, 2020. It is the only ultra-luxe resort of its kind in the region and it is changing the outlook for luxury travel in peninsular Malaysia. Jerome Colson, General Manager of One&Only Desaru Coast, speaks to Remote Lands on what makes this resort special and what it means for the future of travel.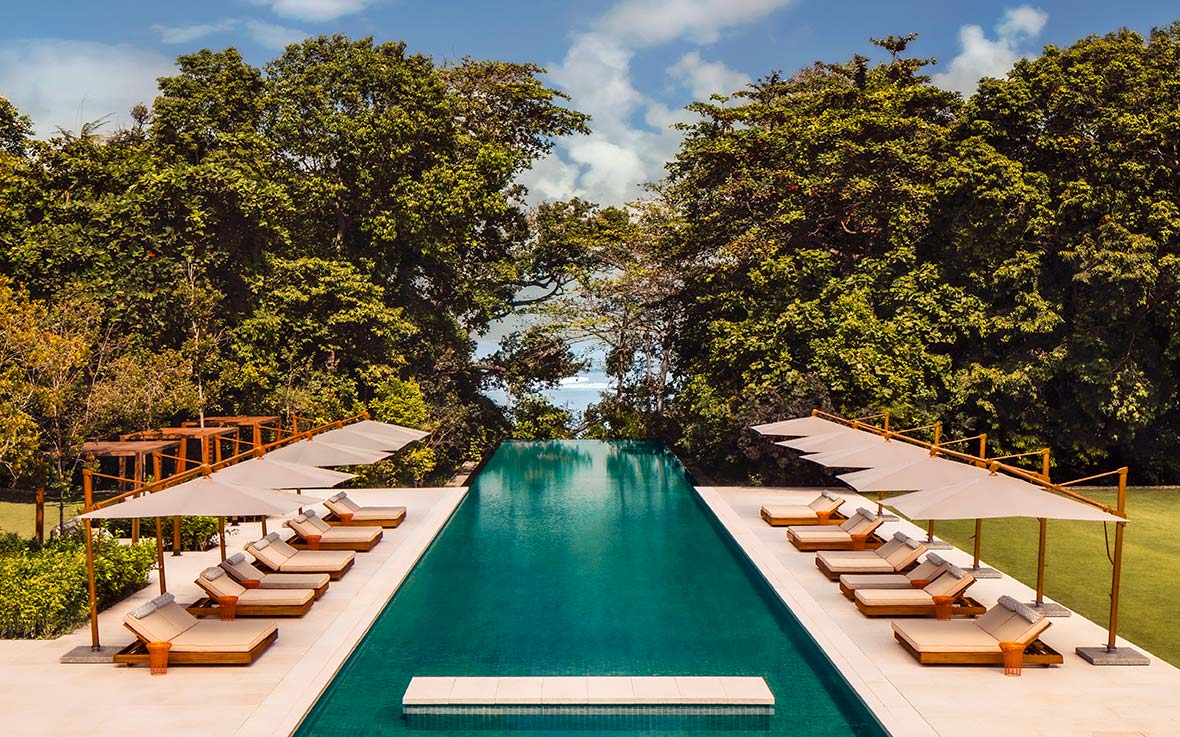 Can you tell us about the particular travel challenges of peninsular Malaysia in the post-Covid world?
Every destination around the world is facing challenges in the current climate due to the continuing travel restrictions. As the Malaysian borders remain closed, international guests are unable to reach us, and we have therefore been focusing our sales and marketing efforts solely on the Malaysian market. I'm thrilled to say we are seeing a phenomenal response from Malaysian travelers, who have taken the opportunity to explore more of their own beautiful country. One&Only Desaru Coast is easily accessible for many Malaysians travelling by road or internal flight. Although the uncertainties of the Covid19 cases in the region deter travel plans for some, we are also seeing several of our first guests already booking their return visits to experience more of our varied offerings. Our resort continues to work with local authorities to have all necessary safety and hygiene measures in place as our guest's health and wellbeing remains as our utmost priority.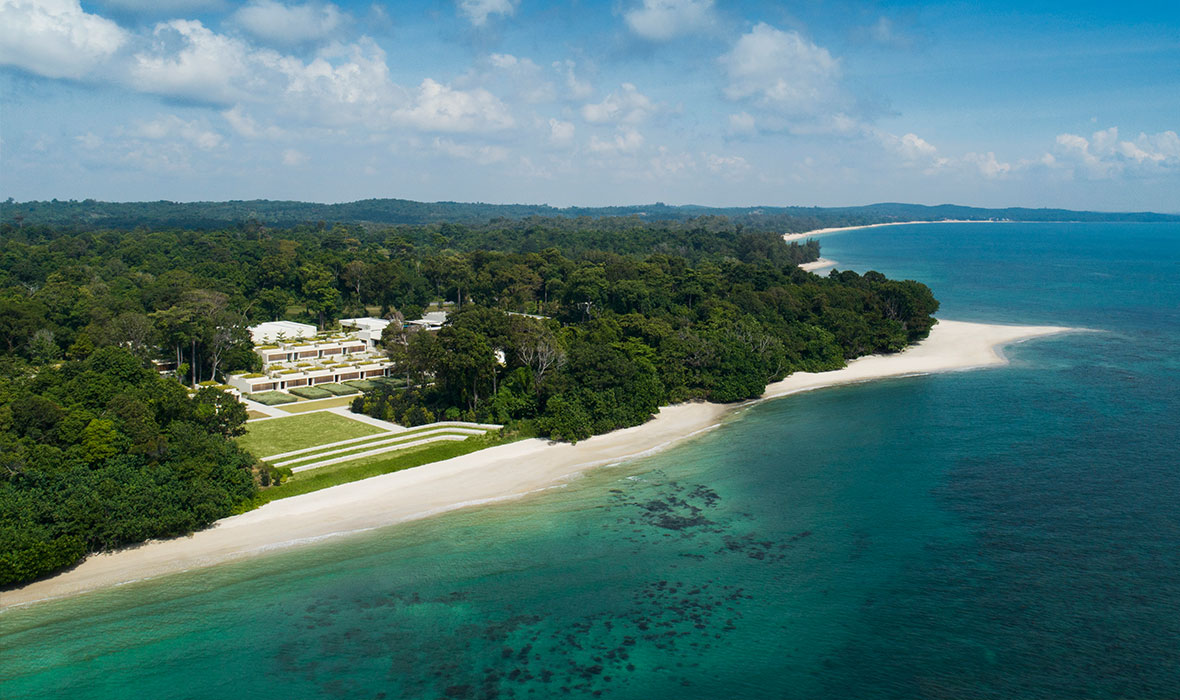 Found just over the border from Singapore's Changi International Airport, how do guests get to One&Only Desaru Coast?
One&Only Desaru Coast is just a two-hour drive from Singapore (when borders reopen), an hour's drive from Johor's Senai International Airport and a four-hour drive door-to-door from Kuala Lumpur. Guests can arrive in style with our range of ultra-comfortable transfers by luxury vehicles, including the sleek Tesla X and the spacious Mercedes Benz V-Class.
One&Only Desaru Coast will offer a number of experiences, including a highly trained Silat master. What are some unique sea and beach activities guests at One&Only Desaru Coast should look forward to?
As the ultimate beachfront resort, we have a huge selection of activities and pursuits to help you relax on the beach or by the pool, overlooking the sea. One of our highlight adventures on the water is The Reel Catch (available from August to early November), a seasonal expedition on a local fishing boat to one of the world's top ten deep sea fishing spots, teeming with the biggest sailfish and black marlin in the region. Guests can also engage in an array of exhilarating water sports on the resort's secluded beach; from hobie cats, to stand-up paddleboards, jet-skiing and kite surfing. Those seeking something more mindful can also unwind with yoga or meditation at sunrise or sunset on the Yoga Pavilion overlooking the sea.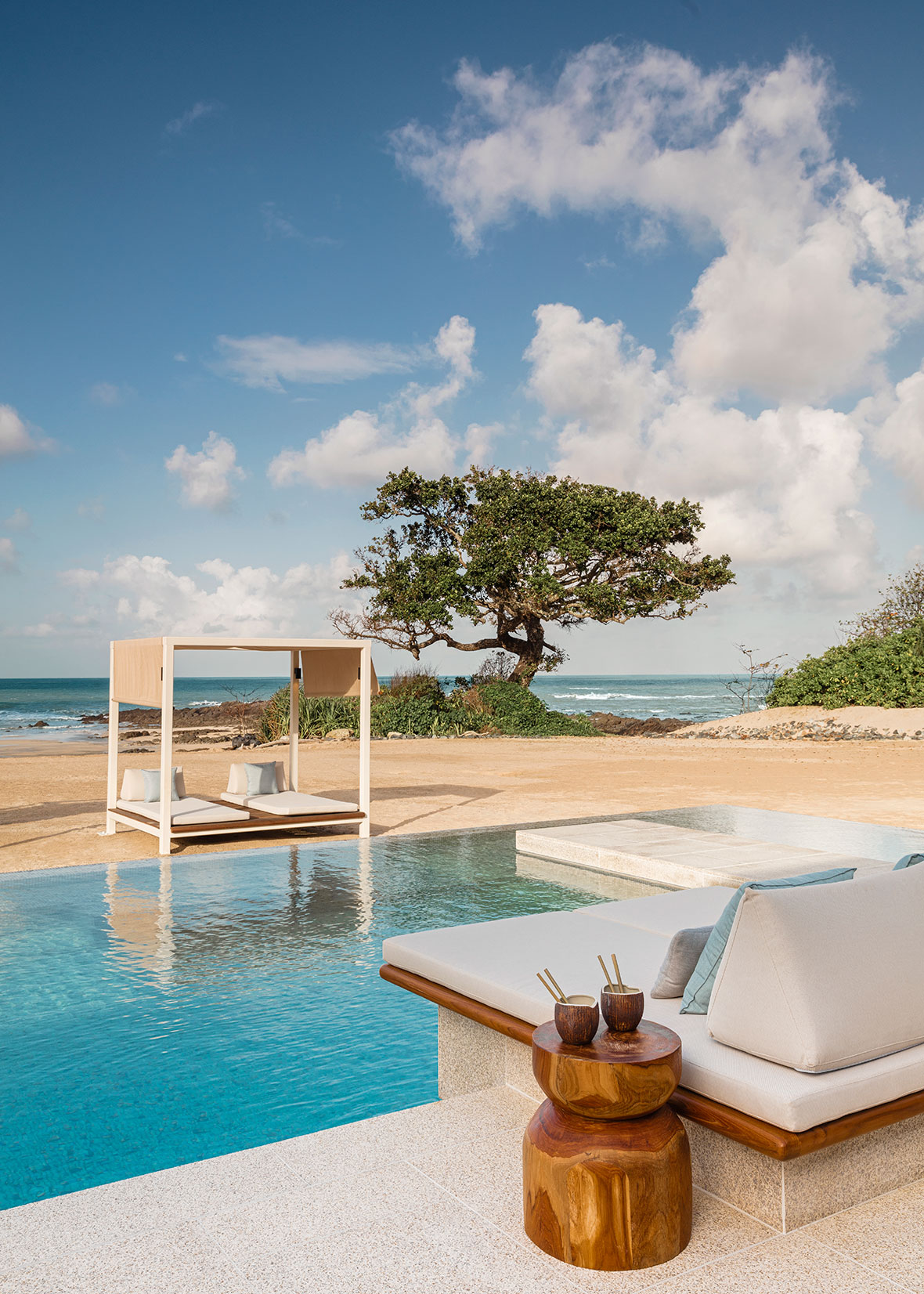 Quite a few dining venues will be premiering with the opening of One&Only Desaru Coast, providing several new fine dining options. Tell us what diners should expect?
Expect to experience a culinary destination that will captivate all your senses! One&Only Desaru Coast is a melting pot of intriguing cuisines that showcases the best bounty of the region's land and sea. A buzzing beach venue like no other, Ember Beach Club serves elevated Asian-inspired barbecue conceptualized by celebrated Chef Andrew Walsh, where the best cuts and freshest seafood are seasoned with the region's spices and slow-grilled over an open-fire. The Mediterranean-inspired Ambara celebrates provenance and seasonality, using fresh produce from local farmers and our own Chef's Garden. Of course, we had to take inspiration from Malaysia; Essential puts an inventive spin on local specialties, including an expertly balanced Johor Laksa and perfectly charred satay skewers available from the comfort of a shaded daybed. When the sun goes down, guests can get a front-row seat at our signature omakase restaurant Hoshi and observe Chef Aziz expertly prepare seasonal menus of tempura, nigiri sushi and sashimi. Though it's hard to choose a favorite, one of my top picks is the scallop nigiri topped with decadent foie gras. Perfect for a final nightcap, guests can wind down at the open-air Dusky Monkey bar and indulge in an extensive menu of curated cocktails from the region. Culinary aficionados can join our team of chefs in an array of cooking and mixology classes, including Malaysia's Lost Tales (an insight to Malaysia's forgotten herbs and spices), The Mother Lab (sourdough baking class) and The Art of Fermentation (a kombucha workshop. Guests can discover the wide variety of regional and European herbs and vegetation at the Chef's Garden.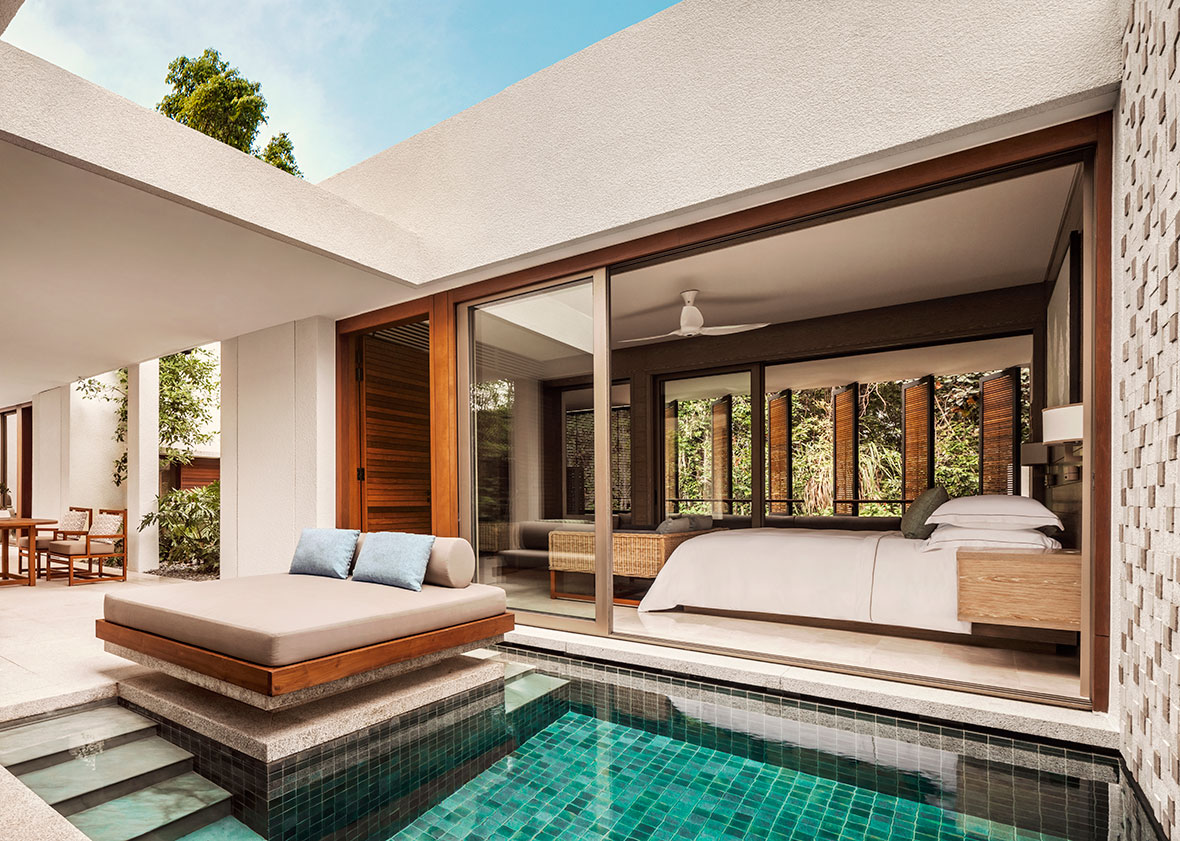 One&Only Desaru Coast is the only luxury property of its kind in Johor. Can you tell us a little about what makes this property unique?
We are thrilled to have opened the first One&Only property in Asia on September 6. Set on 128-acres of unspoilt tropical jungle and occupying a secluded stretch of pristine beach, One&Only Desaru Coast is the ultimate private sanctuary to relax and reconnect with nature. Designed by the award-winning Kerry Hill Architects, our all-suite resort promotes a nostalgic feeling of the Malaysian kampung or traditional village, sheltered by lush rainforests and backed by the ambient sounds of the South China sea just a few meters away.
With exceptional levels of privacy, the resort features 42 spacious junior suites, two luxurious grand suites, and an exclusive 4-bedroom villa. Each suite offers a private plunge pool, outdoor and indoor living spaces with views overlooking the ocean or the rainforest. The resort is also the perfect retreat for guests travelling in groups. Our exclusive four-bedroom Villa One has been extremely well-received by larger gatherings of family and friends; set on one acre of land with a private 27-meter pool.
Celebrating the best of our beautiful destination, the resort has a fabulous array of signature offerings for all ages and interests. Home to over 80 species of flora and fauna, guests can discover magnificent wildlife through our curated program of outdoor activities. See a different side of the jungle and scale up an ancient tree to a panoramic viewing platform within the rainforest canopy in the thrilling Views From The Top tree climbing experience. My personal favorite is the guided Call of the Gibbons jungle trek with our friendly resident naturalist Wan to hear the morning chatter of the indigenous White-Handed Gibbons in the nearby Panti Forest Reserve. Practiced since the 7th century, Silat Melayu is one of Asia's best kept secrets with origins shrouded in mysterious local folklore and preserved only through oral traditions. Guided by a highly-trained Silat Master guests can flow through the steps of the bunga – or the flower – and discover the history behind this ancient martial art, and also learn about the intricate weaponry and traditional medicinal practices used by these warriors.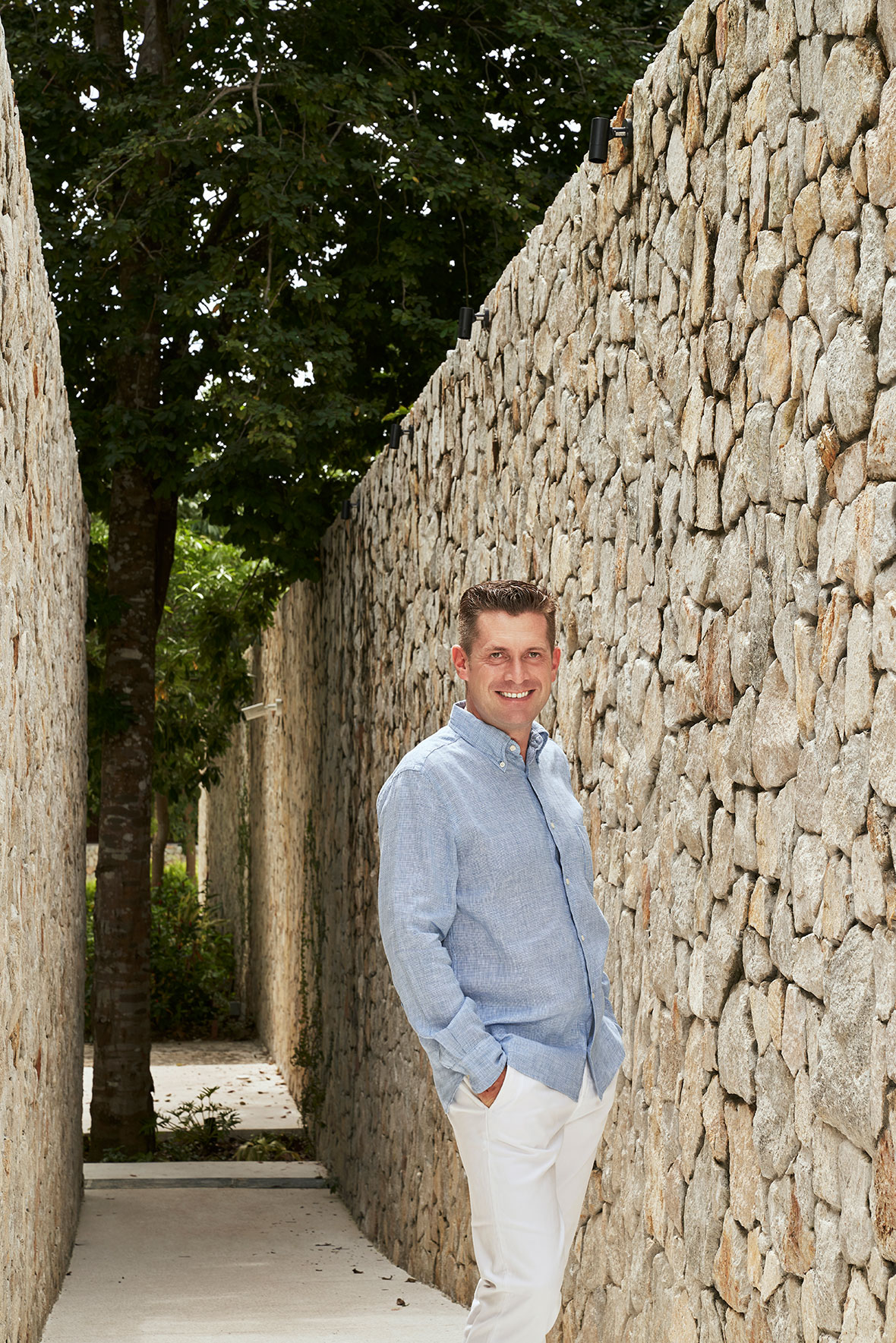 For those seeking to relax and destress as well as boost fitness levels, the resort is home to a cutting-edge fitness center, a beach yoga pavilion and Chenot Spa, a bespoke concept which focuses on vitality and energy. This is the first Chenot Spa in Asia; One&Only has partnered exclusively with leading science-based health and beauty experts, Chenot, who have been at the forefront of the industry for almost 50 years, to revolutionize the resort wellbeing experience. Combining the latest advances in scientific diagnostics with the best in Chinese and alternative medicines, Chenot Spa offers the ultimate transformative retreat. With a special focus on the key pillars of Sport & Physical Activities, Emotional Wellbeing, Nutrition, and Aesthetics, guests will be offered a preliminary set of diagnostics, which will allow our spa professionals to deliver an integrated, holistic, and highly personalized set of treatments, programs, and feel-good experiences. These also include tailored nutrition plans, fitness schedules, targeted spa treatments and stress relieving activities. 
The Resort houses Club One, the exciting hub for all things active for guests of all ages. It features state-of-the-art indoor and outdoor spaces, three tennis courts and two padel courts (a first in Malaysia). A resident PBI-certified tennis coach will provide private personalized tennis and padel lessons and there is also archery, basketball, foosball, badminton, football, volleyball, and golfers can enjoy championship level tee-offs at the nearby award-winning Els Club. There is so much for families to enjoy at One&Only Desaru Coast, we have fun and educational activities at KidsOnly, our complimentary kids program, created to inspire children to explore and discover the local ecosystem. Little ones will be captivated by the fully-equipped EcoLab helmed by our certified marine biologist, The Fisherman's Hut, where they can learn to fish from a traditional Malaysian kampung style pier and our outdoor butterfly sanctuary, and so much more.