Long a leading export market for premium whisky, Taiwan is now making waves on the global stage courtesy of its world-beating single malts.
For a diminutive island seemingly marooned in the South China Sea, Taiwan has not been short of foreign suitors over the centuries. Ties to Beijing and mass immigration from the mainland make the link with China most inexorable, but it has also been courted by Dutch and Spanish colonists and spent a half century under Japanese rule. Influence from Scotland has hitherto been less noticeable. But in the far north of the island, a chunk of Taiwan with a noticeably tartan tinge is sending shockwaves through whisky circles.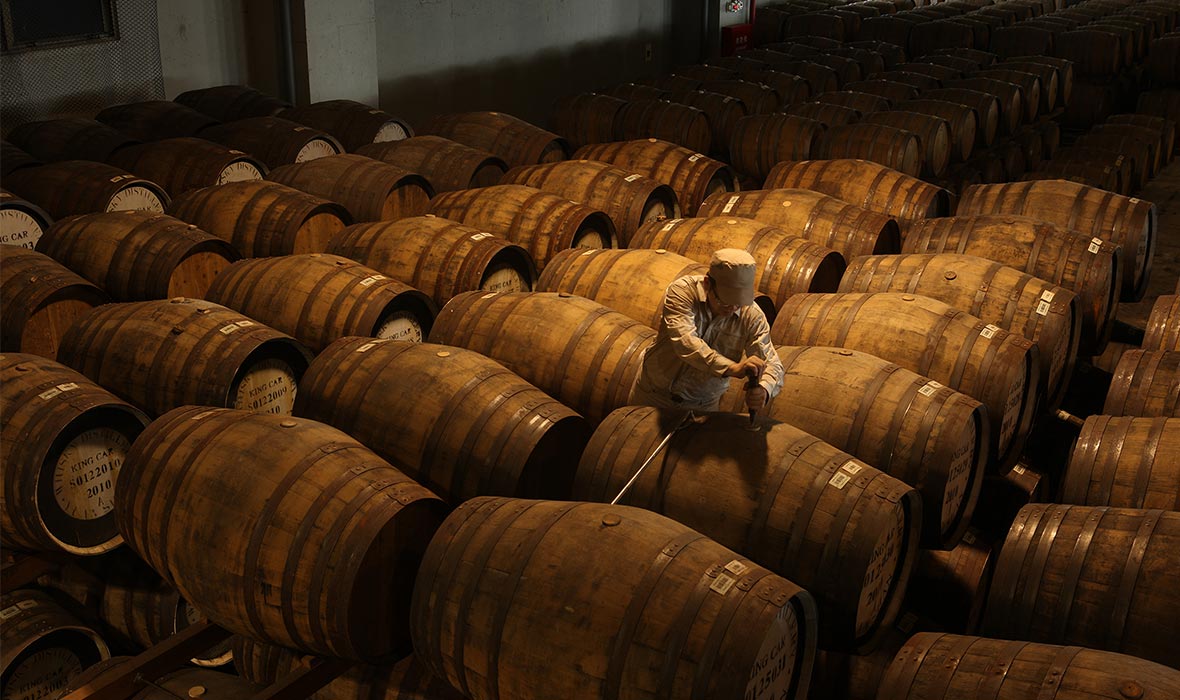 For it is here in Yilan County – a mountainous, rain-sodden portion of the island that calls up images of moody Highland glens – that Kavalan Distillery is stoking Taiwan's growing reputation as a mecca for lovers of single malts.
For years, it was a given that the best single malts were from Scotland: the birthplace and spiritual home of the so-called "water of life."
Competition from upstarts in Japan, the US, and elsewhere leveled the playing field in recent times. Even still, when Kavalan Solist Vinho Barrique – a smooth number hailed by judges for its "sweet, pruney" flavors – was named the globe's top single malt at the World Whiskies Awards 2015 it came as a shock to many.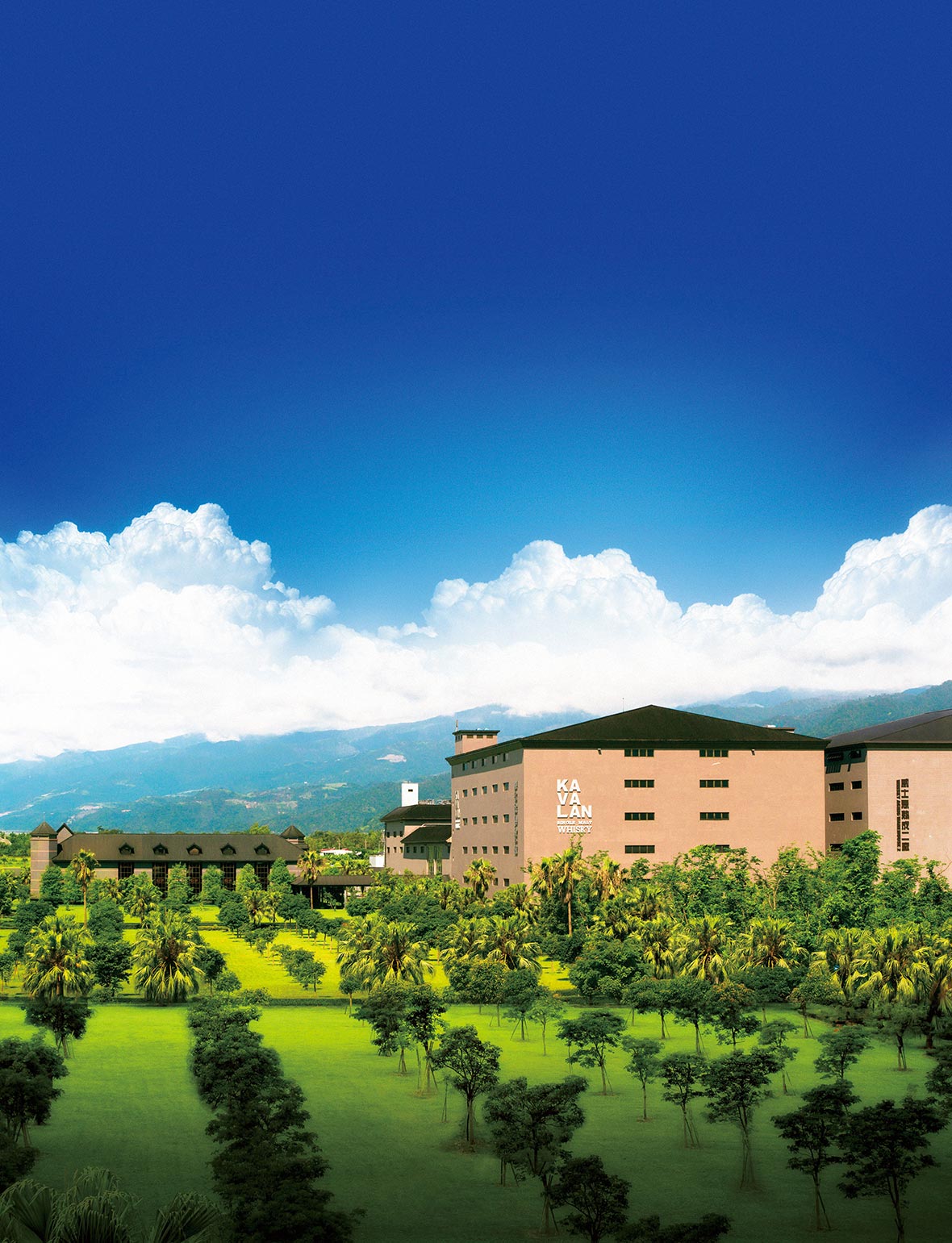 It enables us to develop a rich and complex whisky in just a few years.

A proud Scotsman myself, I was ready to take this Asian encroachment into territory that has always been one of my nation's few claims to global fame as an affront. But as I pull into the distillery on a wet and misty morning redolent of an autumn's day in Edinburgh, the thrum of activity and invention acts as an antidote to my inherent Caledonian cynicism.
Indeed, the charm offensive starts from the word go as I am taken to a cavernous conference room, plied with green tea and biscuits and sat in front of a promotional video documenting the carefully plotted-out masterplan behind Kavalan: a painstakingly wrought scheme conceived by owner Tien-Tsai Lee.
Lee, managing director of King Car – the conglomerate that produces Kavalan as well as a plethora of other items – is another Yilan native as well as a long-term lover of single malts.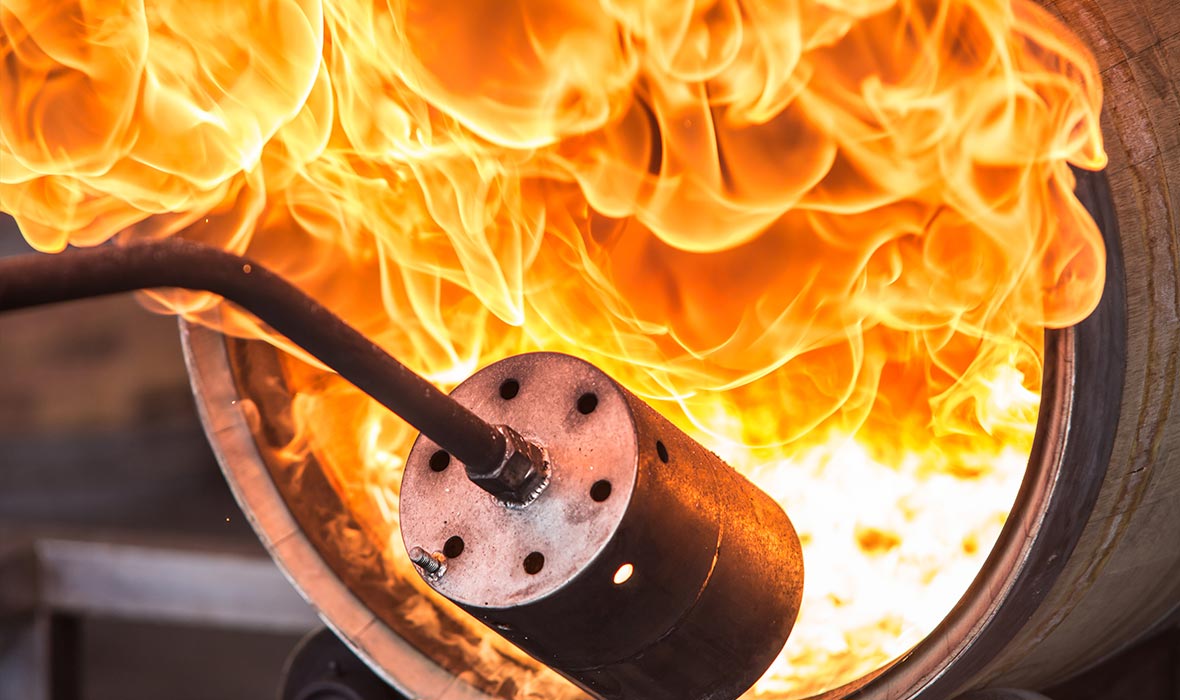 The cockroach powder on which the company built its wealth in its early days is given prominence in the short film and so too is the firm's interests in instant coffee and beer. The camera though lingers most lovingly during the section on Kavalan. As well it should be given that the brand – and its globe-straddling success – is the realisation of a long-held dream of Lee's.
In 2002, that reverie moved a significant step closer to becoming a reality when Taiwanese authorities allowed private companies such as King Car to manufacture liquor, previously a state-controlled concern.
Lee cut no corners in achieving his goal. Little expense was spared in the construction of the giant distillery. Stills were imported from Scotland while premium wine, port, sherry and bourbon casks were sourced from Spain, Kentucky and Portugal.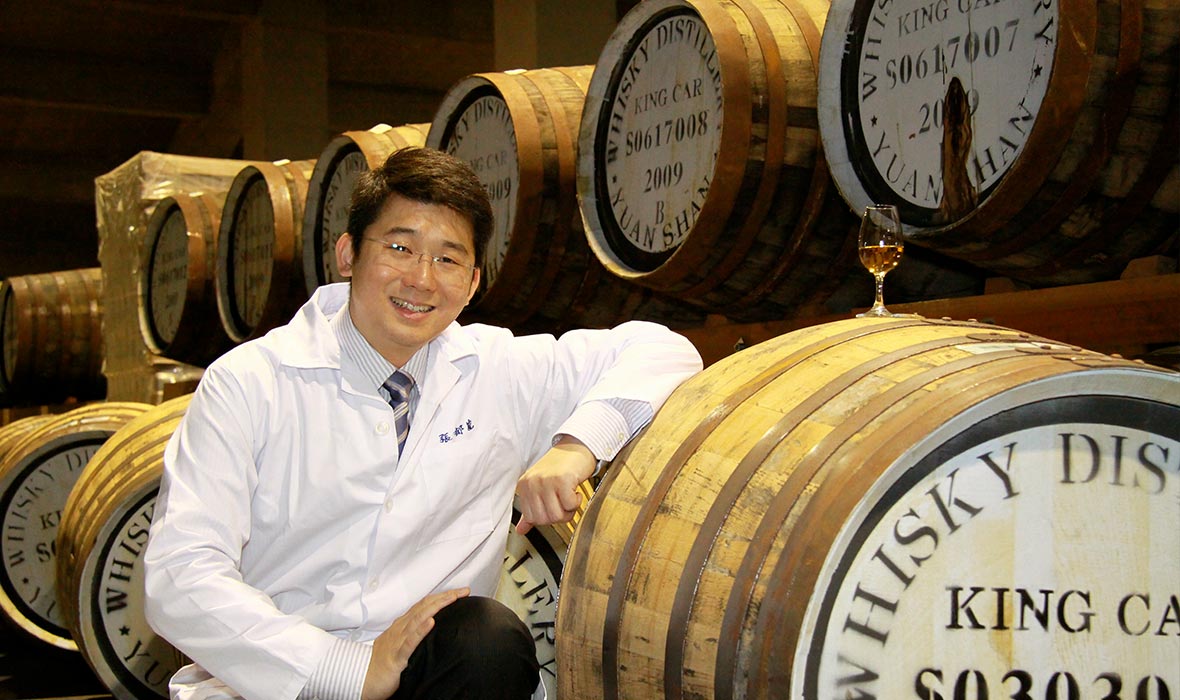 Kavalan's master distiller Ian Chang, who studied food technology in England, was sent back to the UK – this time to Scotland – to immerse himself in the distilling process. He was mentored, meanwhile, by the late Dr Jim Swan, a leading industry expert on wood management who Chang describes as the "Einstein of whisky".
Such painstaking attention to detail has rocketed Kavalan to prominence. This exactitude though is matched by a sense of purpose and an obvious passion for the whisky-making process. These attributes are plain to see as I make my rounds of the distillery.
In a re-charring room, someone is blowtorching the inside of a freshly-shaved barrel, the flames whipping out like a mini inferno from the blackened receptacle. It's part of a reconditioning process where casks are shaved, then toasted, then charred to remove any unwanted flavours.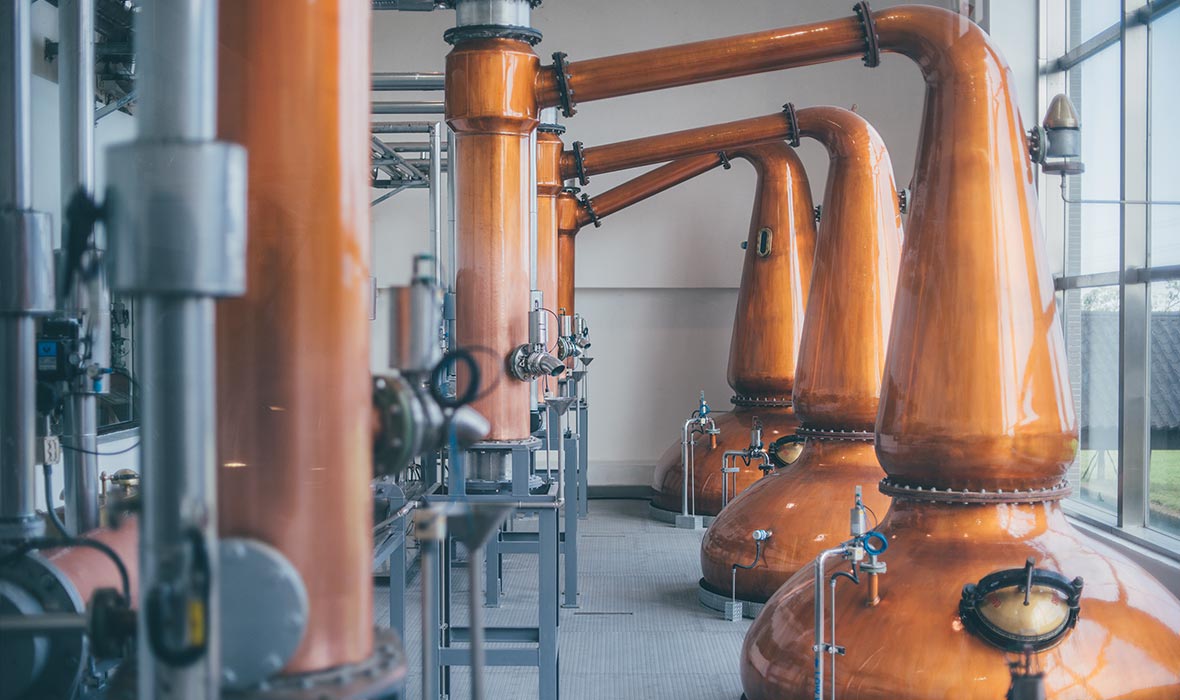 Elsewhere things are equally dynamic. In the citadel-like building where the whisky is made, matured and tasted, a handful of the 1 million plus visitors who visit the distillery every year are sniffing malted barley and gazing in awe at giant copper stills imported from Scotland.
As tourists gawp on from the hallways above, workers manning the maturation warehouse carefully survey the barrels, which are stacked at different heights according to their vintage and stage of maturation.
It's all a bit more organized than Willy Wonka's chocolate factory. Nevertheless, the alchemy created here is equally fantastical. There are no supernatural secrets to the brand's success, however, according to Chang.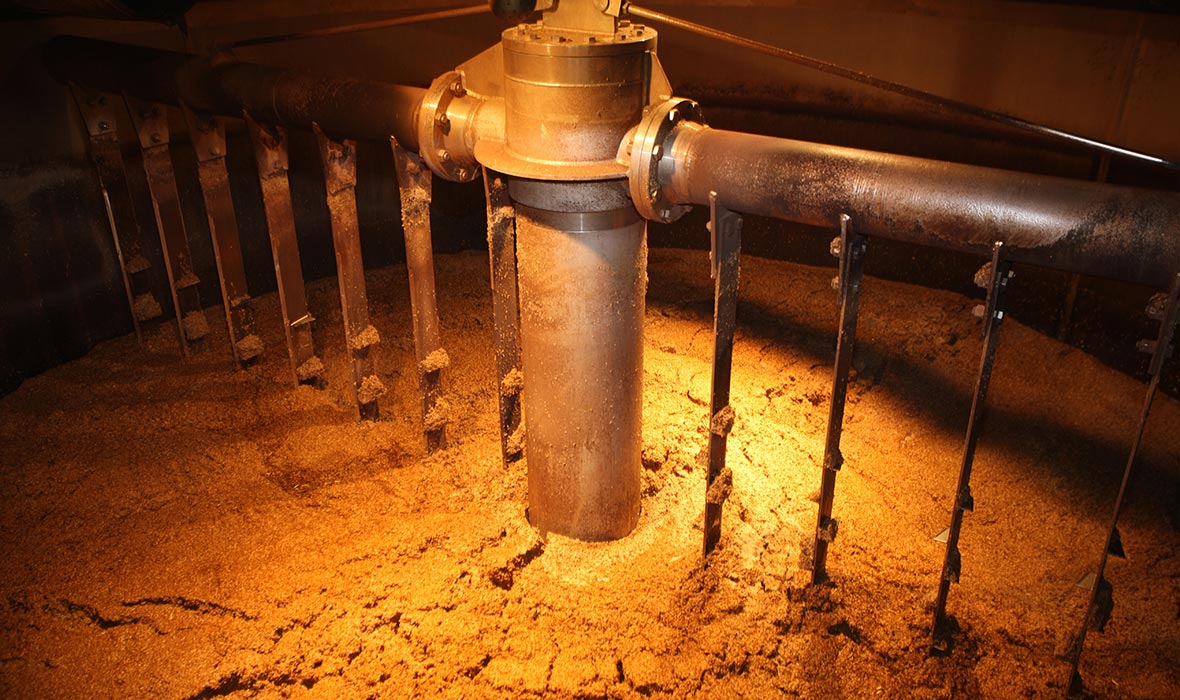 Instead, the process is dictated by hard work, a pure, mineral rich water source from the surrounding mountains, careful brand management, and – perhaps most importantly of all – the weather.
"We would say our subtropical climate in Yilan hugely impacts maturation," says Chang, explaining how Kavalan morphed from a long-held dream to the winners' podium at prestigious global whisky awards at such lightning speed.
"It enables us to develop a rich and complex whisky in just a few years. It's not just the heat of Yilan's summer that causes the accelerated maturation and the smoother, softer finish, but also the cold Siberian winds in winter, which maximise the process of oxidation. Yilan happens to be the first place in Taiwan where the Siberian winds hit, making it the best place on the island to make whisky."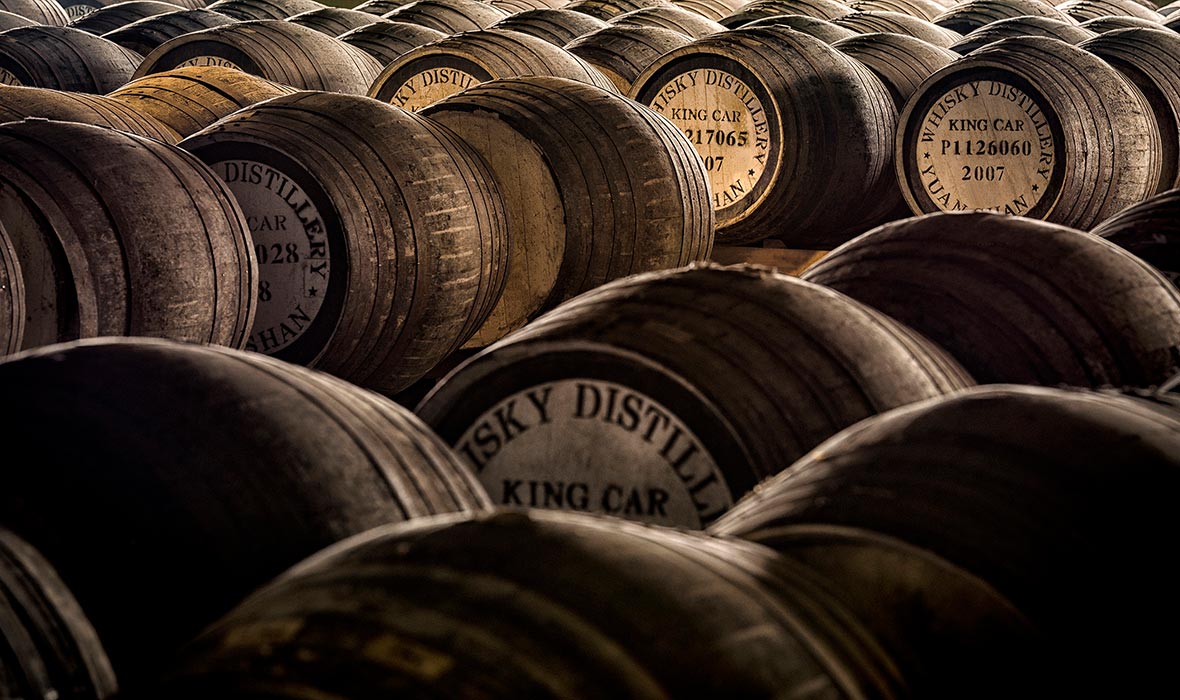 Yet while Kavalan's global success has certainly helped the brand achieve prominence, whisky is an enduring passion in Taiwan: which has long been one of the world's top export markets for high end single malts.
"Whisky represents a certain level of social sophistication," explains Amanda Kuo, beverage assistant manager at Grand Hyatt Taipei, my palatial digs in the island's capital. "Even in today's declining market, whisky brands still invest heavily in marketing and consistently rank among the top 10 advertisers on the island."
Later, I witness Taiwan's long-standing love affair with the golden spirit at a range of whisky-fixated venues around the capital.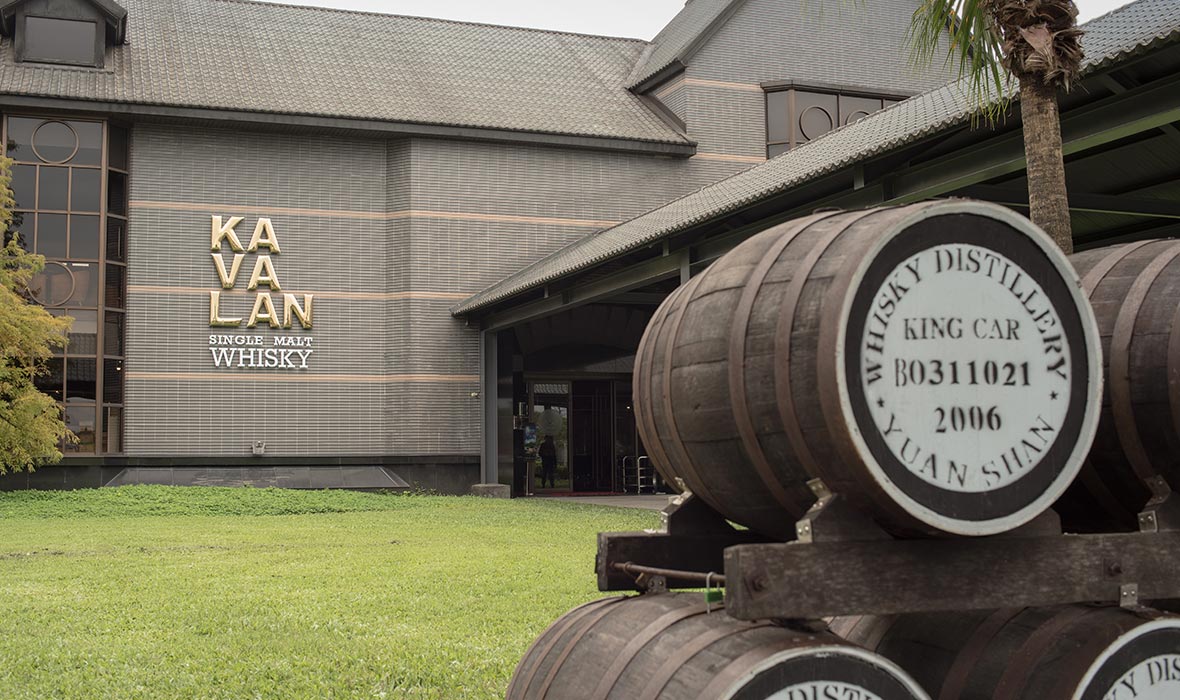 Dedicated bars such as L'Arriere Cour and MOD Public Bar are both packed with a hip crowd of whisky lovers.
Taiwan now even has a second distillery, Nantou, in the centre of the island. Its Omar range of single malts may not yet have achieved the worldwide fame Kavalan's impressions have, but whisky buffs are raving about their earthy, fruity flavours.
"The Omar whiskies are a little more robust than the ones by Kavalan," says Steven Lin, manager of L'Arriere Cour, one of the city's longest-standing whisky bars. "There's a little more in the way of punchy fruit notes in there, whereas Kavalan whiskies – even the strongest ones – are easier to drink.
"But I think it's fantastic that Taiwan is producing such high-quality single malts. This country has long been one of the largest single malt markets in the world, even before Kavalan came on the scene. And I think that this knowledge and appreciation has helped us become excellent producers – and consumers."