WRITTEN BY
Editor, Travelogues
PUBLISHED ON
February 7, 2018
LOCATION
Philippines

It is getting a whole lot easier to see Cebu these days, and there are plenty of reasons above and below the water to start planning a trip. Cebu finds itself surrounded by warm, calm seas and a bevy of activities throughout – from blue waterfalls to swimming with Earth's biggest fish. As diving season in the Philippines comes to an end this spring, now is the time travelers should be adding this island to their itineraries.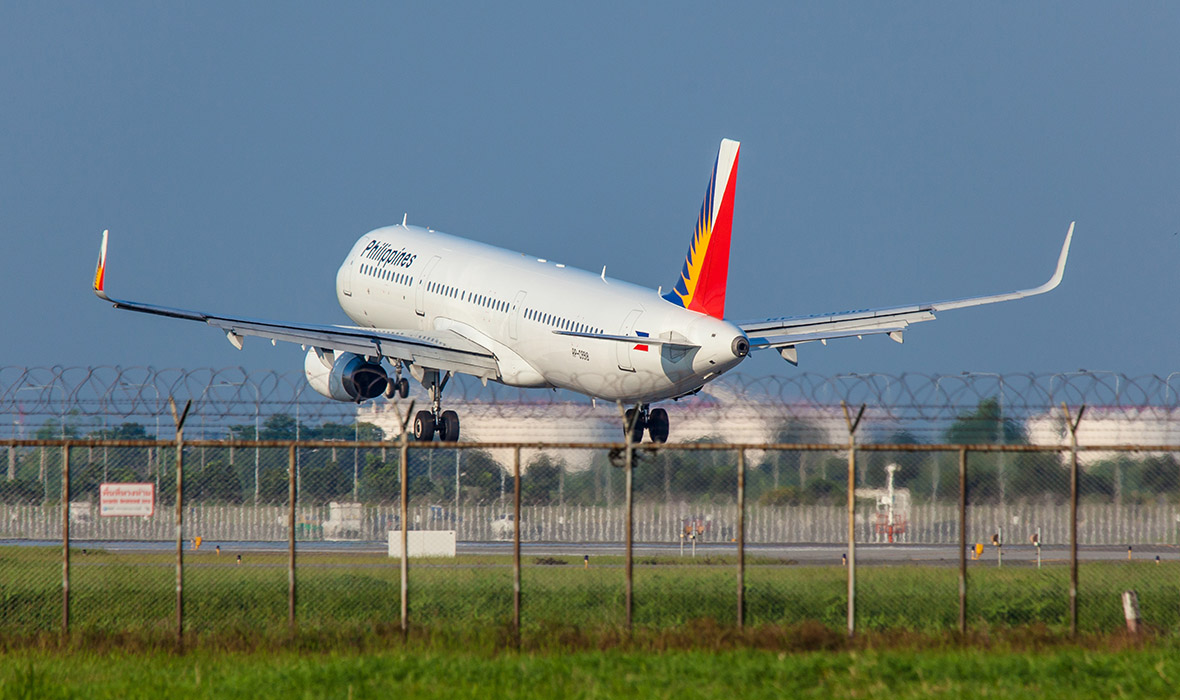 Philippine Airlines now operates three direct flights per week from Bangkok to Cebu, combining one of Southeast Asia's most dynamic cities with the nature and peace of Cebu in one holiday. This cuts down on what many might consider the worst part about visiting the Philippines: long layovers – or worse, overnights – in Manila.
On Wednesdays, Fridays, and Saturdays, travelers can reach Cebu Airport in just under four hours. In addition to saving time, direct flights to Cebu minimize the hassle associated with connecting flights – especially when traveling in large groups. Philippines Air confirmed earlier this month that they would be increasing the frequency of flights from Bangkok in March of 2018.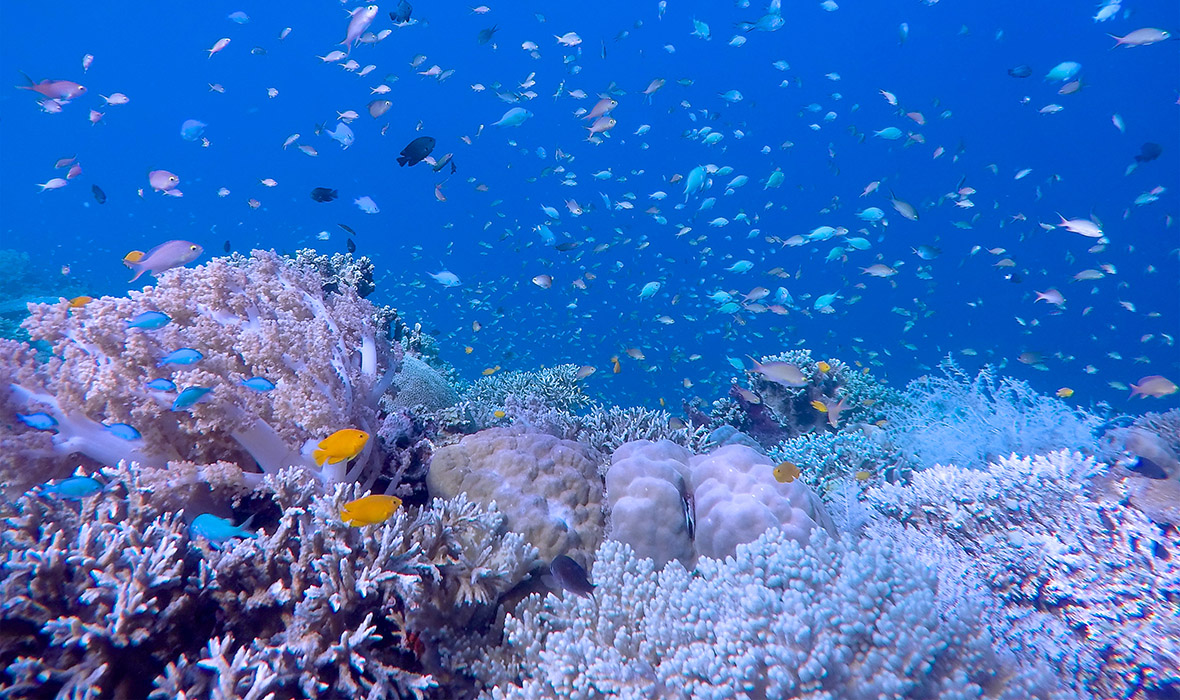 Cebu is known for its generous marine life, an excellent destination for snorkels and divers. Some of the top regions for underwater pursuits are Capitancillo island, Mactan island, and Kansantik.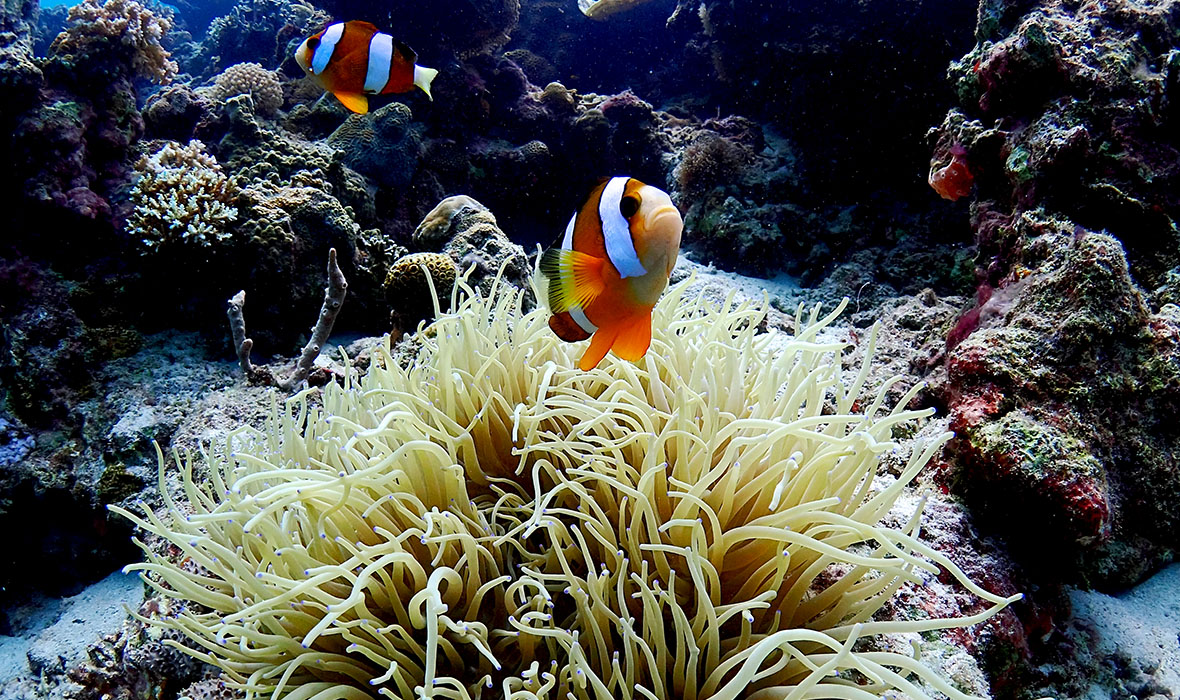 If Mactan island is on the itinerary, visitors can look forward to a marine sanctuary spanning more than 14 acres and housing more than 160 different species of fish. Two sunken ships have been placed on the ocean floor of the sanctuary to build artificial coral, making it a convenient dive site. Luckily, this marine sanctuary is located at the Shangri La's Mactan Resort.
SHANGRI-LA'S MACTAN RESORT AND SPA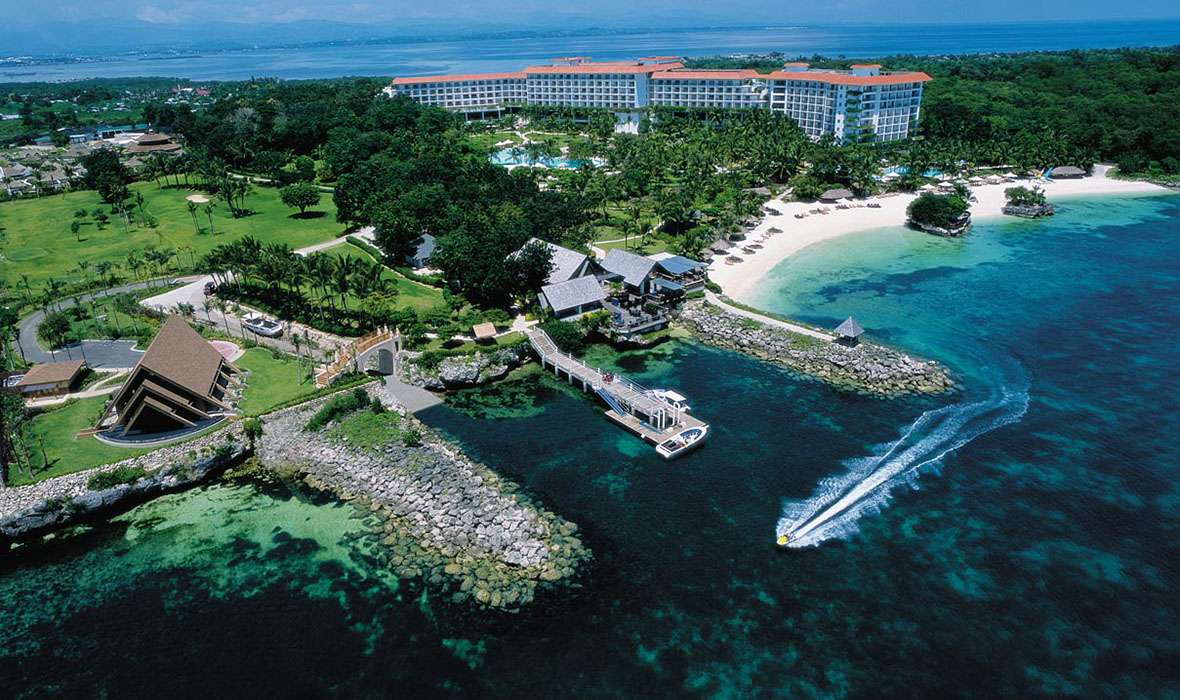 A mere 20-minute car ride from the airport, Shangri-la's Mactan Resort and Spa overlooks a private beach, a six-hole golf course, and tropical garden.
Rooms at Shangri-La provide travelers with private balconies, 800-thread count bed linens, and state-of-the-art electronics. When hunger strikes, three notable onsite restaurants are available. At Acqua, guests can order Italian delicacies such as grouper ravioli, and Tea of Spring offers an expansive Cantonese menu. For al fresco seaside dining, Cowrie Cove is a prime choice. After dinner, adults may head to the Waves Bar for cocktails and live DJ entertainment.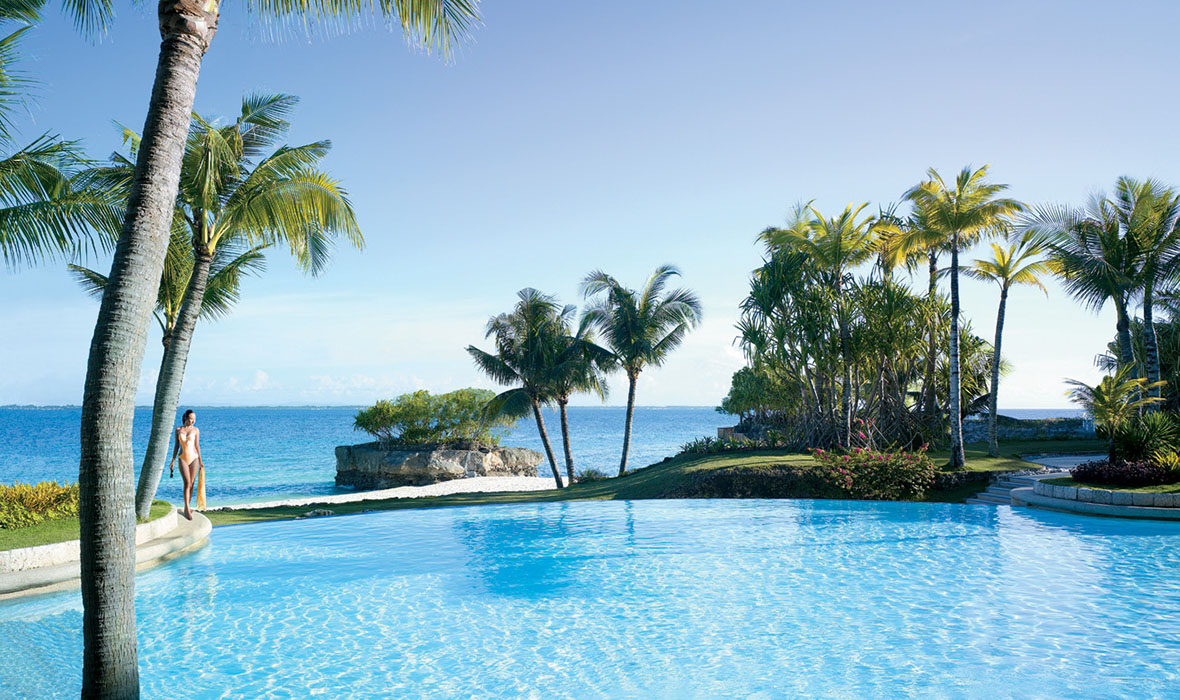 For a  more relaxing evening, visitors can indulge at CHI, the hotel's spa, offering beauty treatments and massages centered on natural healing teachings, such as a Healing Himalayan Salt Stone Massage and Natural Philippine Coconut Bath.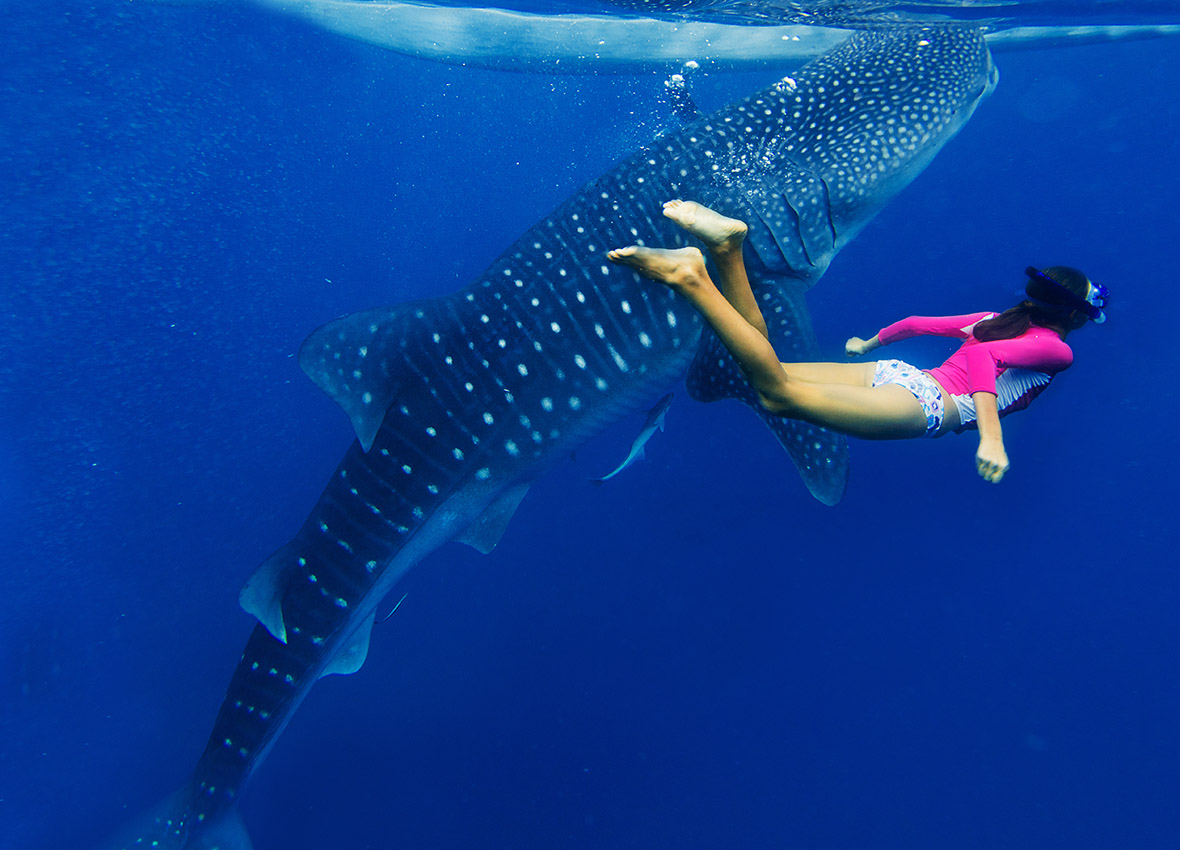 Whale sharks are the largest known species of fish, measuring more than 41 feet in length and weighing around 21 tons. Moving no faster than 3 miles per hour — and feeding solely on plankton — these gentle creatures are on any number of bucket lists. In Oslob, finding and swimming with them is often considered the highlight of Cebu.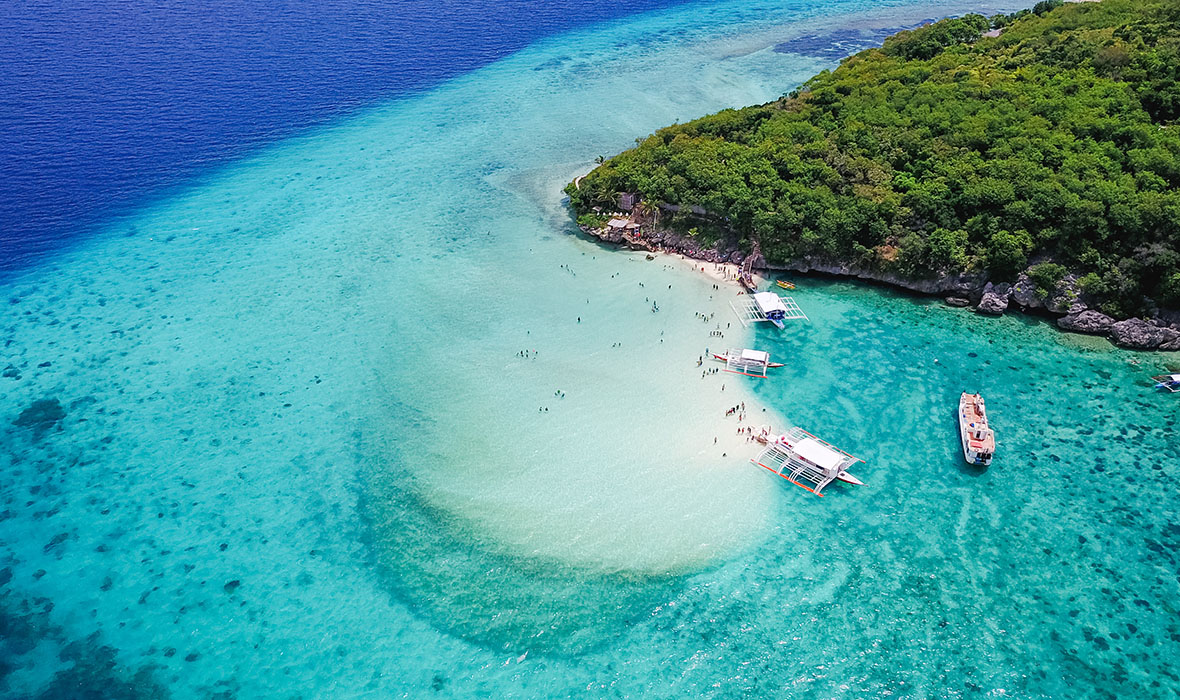 Travelers should plan a whole day around this event as the drive to Oslob takes three to four hours, one way from Mactan, and getting out early is essential to avoiding the crowds.
Oslob receives thousands of visitors every week with the sole purpose of seeing whale sharks. Swimming with whale sharks is available year round, as the sharks in Oslob have been domesticated by local fishermen feeding them to ensure their presence in the bay. However, November to May are when whale sharks are most active in this region. Also, visitors should be informed that some object to snorkeling with the whale sharks here as they are regularly fed by locals rather than seeking a more nutritious diet elsewhere.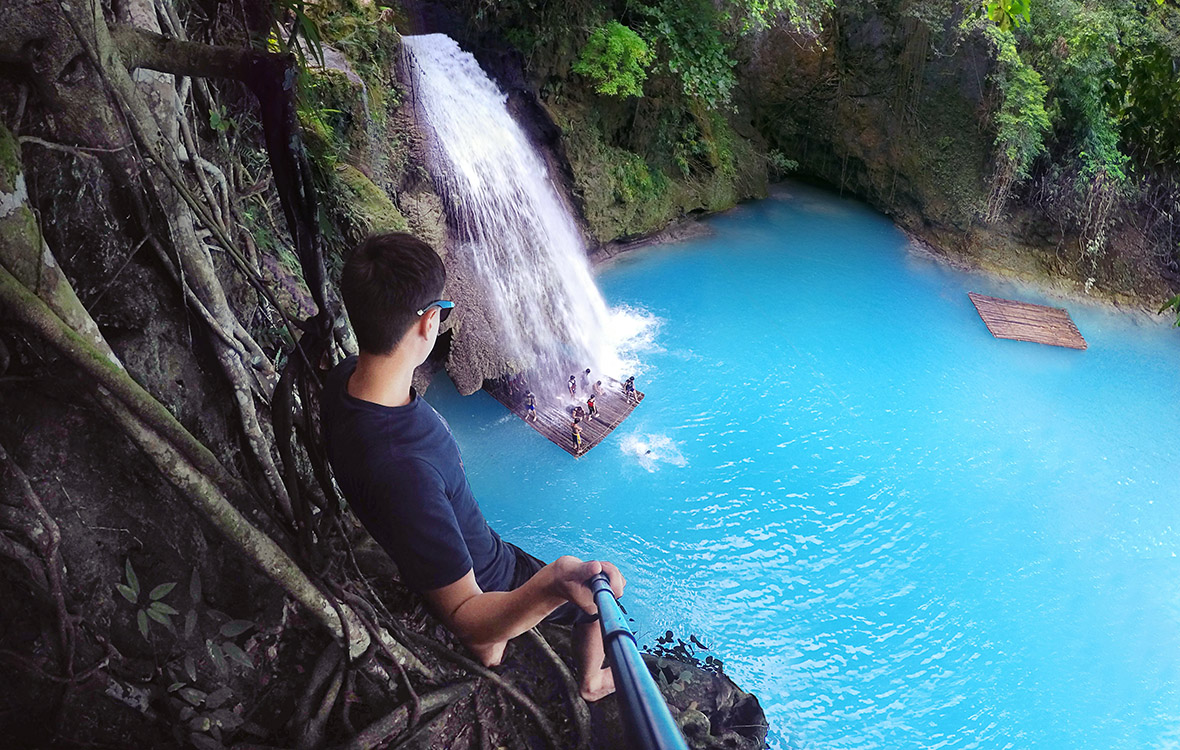 There are plenty of waterfalls to see throughout Cebu, but the Kawasan falls are quite special. After less than a 1-mile hike, the first of a trio of waterfalls is reached, and travelers can swim in the lagoon at the foot of the waterfall.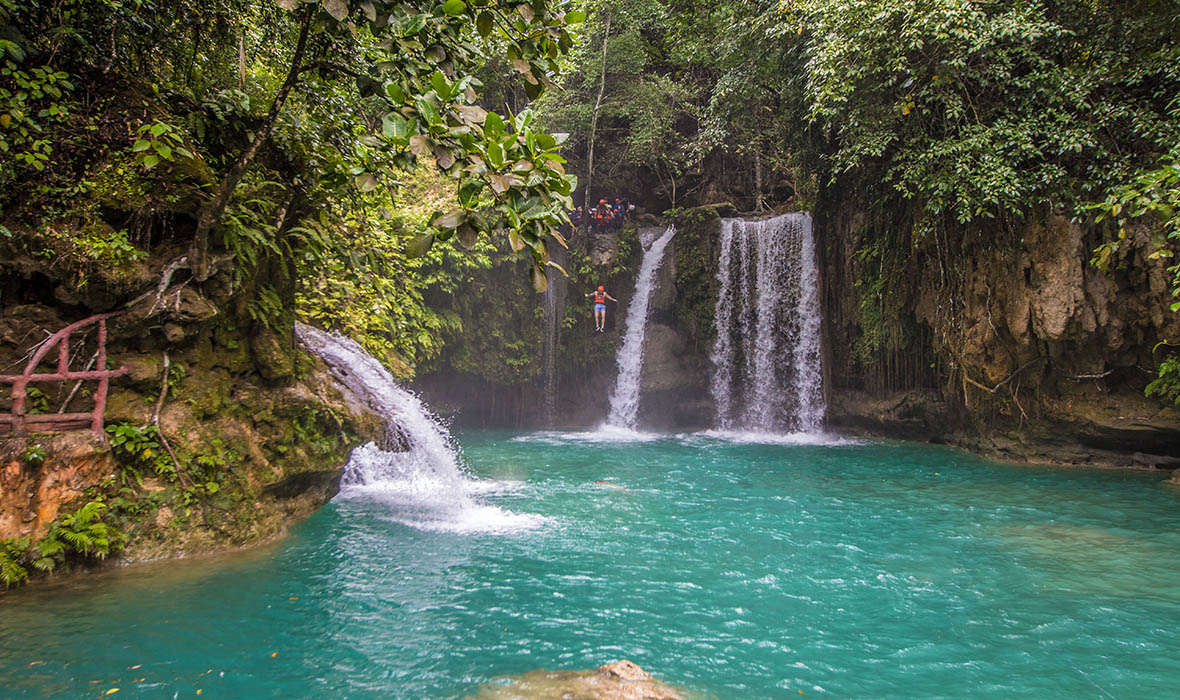 For a more adventurous outing, canyoneering in the Kawasan Falls is recommended. Canyoneering –  walking, swimming, climbing, cliff jumping, and hiking in canyons and waterfalls – is a pursuit that should be experienced with a professional guide for safety. Travelers can hike up and around Kawasan Falls, and then rock climb and dive from the cliffs into the deep natural pools. Brave adventurers can jump from the highest waterfall 65 feet above the water.
A basic level of fitness and sure footedness when canyoneering is required, as are protective shoes with an anti-slip sole –  particularly during the rainy months in Cebu, which are June to October.