Overshadowed by the cuisines of Southeast Asian culinary heavyweights such as Thailand, Vietnam, and Malaysia, food from the Philippines has long been seen as an aquired taste. While it doesn't take much to get a Filipino to wax lyrical about decadent lechon (roast suckling pig) or a hearty plate of adobo (meat stewed in soy sauce and vinegar), outsiders have been less enthused by the fare – until now that is.
Hailed by tastemakers and acclaimed international chefs, the cuisine is now getting kudos for its unique blend of flavors and influences that range from Spanish to Chinese and Japanese. The epicentre of "nouveau Filipino" cuisine is, naturally, Manila. The city has plenty of treasures to discover with its dining scene encompassing everything from world-class options for international cuisine to thrilling takes on indigenous creations.
There's a lot to admire about Blackbird: and it's not just the creative plates and inventive cocktails that grab the attention. Manila was hit particularly hard during World War 2, and remnants of its pre-war architectural heritage are hard to find – especially in Makati, its main business and commercial district. In fact, the only such building is the Nielson Tower, a former airport that has been lovingly restored to its former pomp. At Blackbird, the fruits of this painstaking process manifest in vintage and period features such as a low-lit bar, beveled mirrors, and black, wide-slatted wooden blinds.
The result is one of the most atmospheric dining spaces in the city. The food is equally attention-grabbing. Conceptualised by Scottish chef/restaurateur Colin Mackay, the menu leans towards contemporary European while incorporating subtle Asian frills in dishes such as prawn scotch eggs with betel leaves and coconut chili sambal and grilled shortrib, green onion and ginger, kimchi, hot bean paste, lettuce, and rice.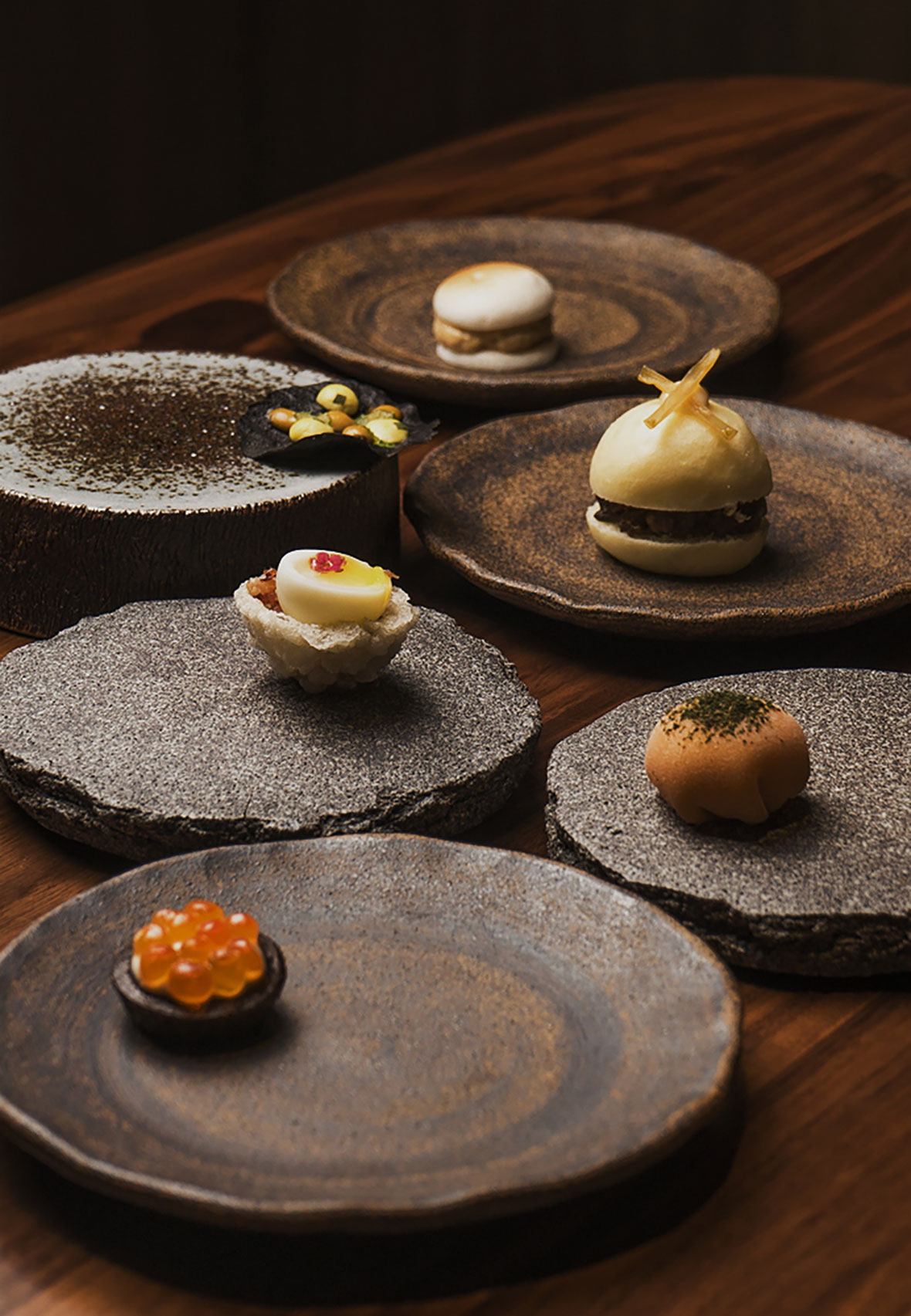 Never let it be said that chef Jose Luis "Chele" Gonzalez is content to rest on his laurels. The Spanish-born magus was riding high for his efforts at Gallery Vask, rated as the best restaurant in the Philippines for consecutive years (2016 and 2017) in the Asia's 50 Best Restaurants list. Despite the adulation though, Gonzalez chose to shake things up by closing his restaurant, renaming it, and reinventing it as a warmer, more welcoming affair with a wood-heavy design softening the atmosphere.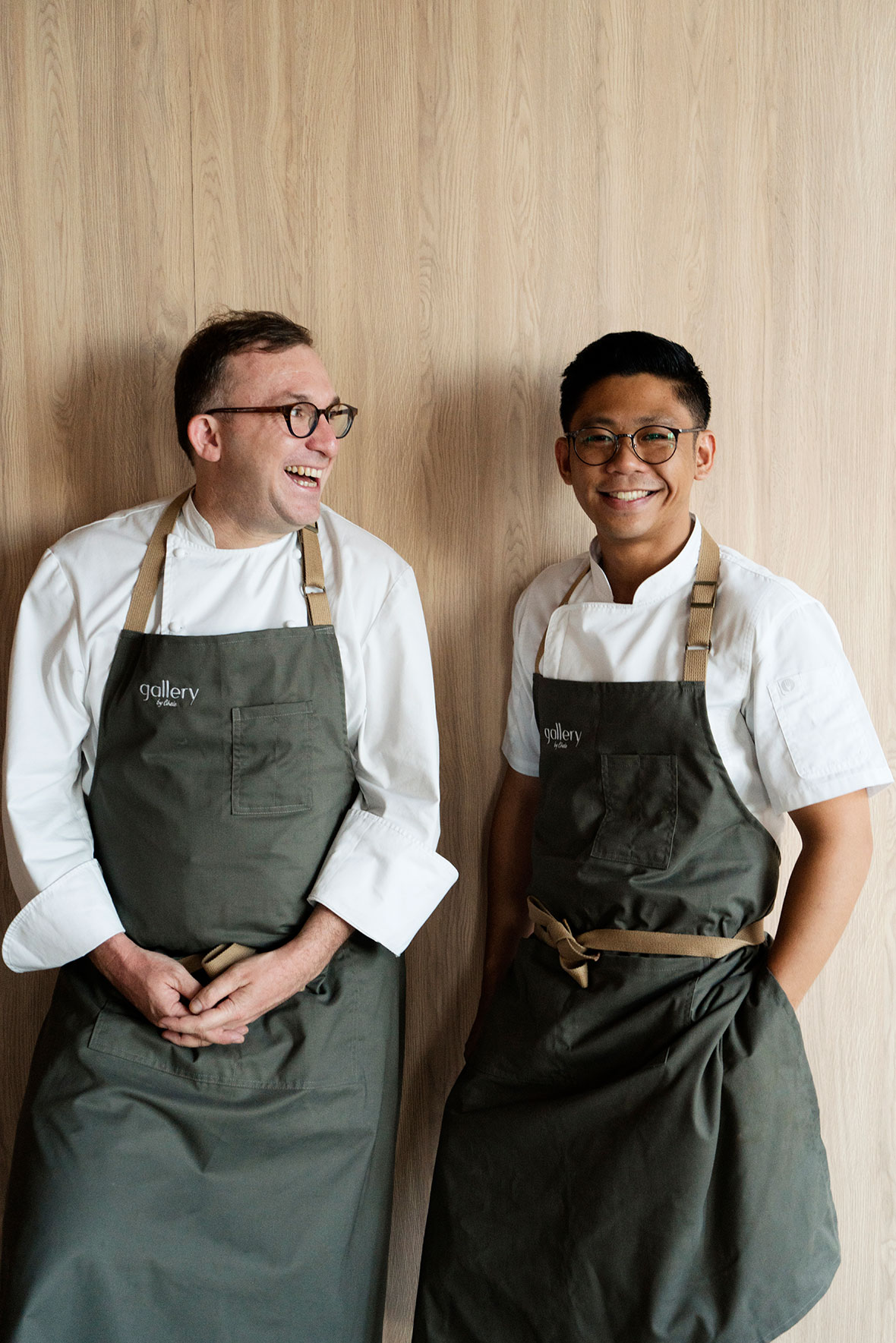 What hasn't changed though is the chef's questing approach to modern Filipino cuisine, with many of the dishes inspired by his travels around the diverse provinces of the archipelago. Highlights of the new menu include the chef's take on arroz caldo (Filipino rice porridge) using adlai, lobster, and spices.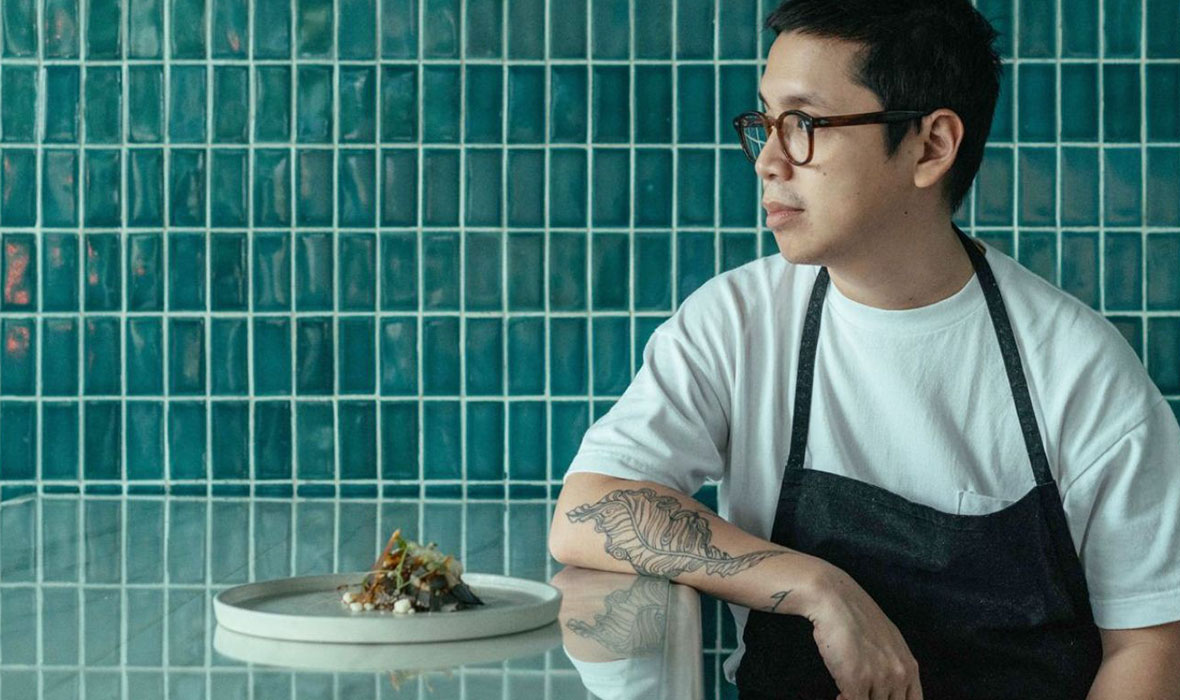 Although it is the brainchild of Nicco Santos, one of Manila's hottest young chefs, the palette at this hip spot in Bonaficio Global City doesn't confine itself to Filipino cuisine. Instead, the menu runs the gamut of Asian and South East Asian gastronomy, with dishes drawing on influences from Malaysia, Thailand, Japan, Vietnam and elsewhere.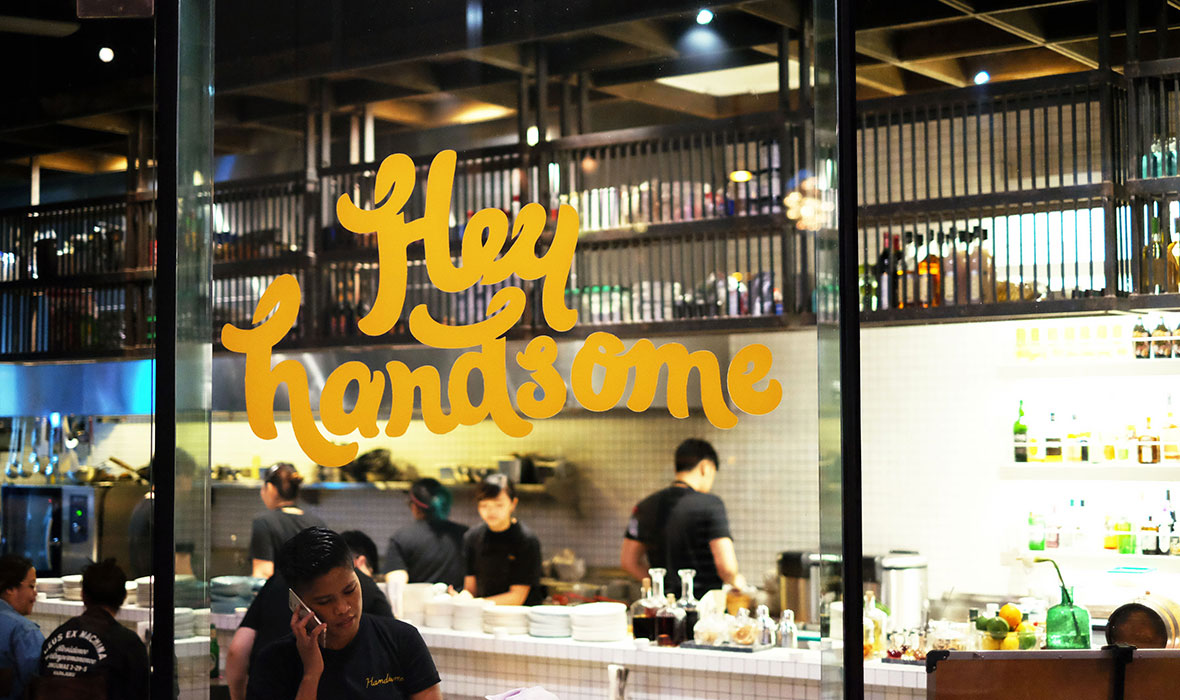 Santos is particularly taken with Peranakan (Straits Chinese) flavours, which come shining through in creations such as otah seabass (grilled fish cake with galangal, shrimp paste and coconut milk). Other menu highlights, meanwhile, include buah keluak (lamb stewed with fruit and spices) and a refined take on Thai minced pork salad. The dining space is airy and expansive while the open kitchen allows diners to observe the team of young chefs work their magic.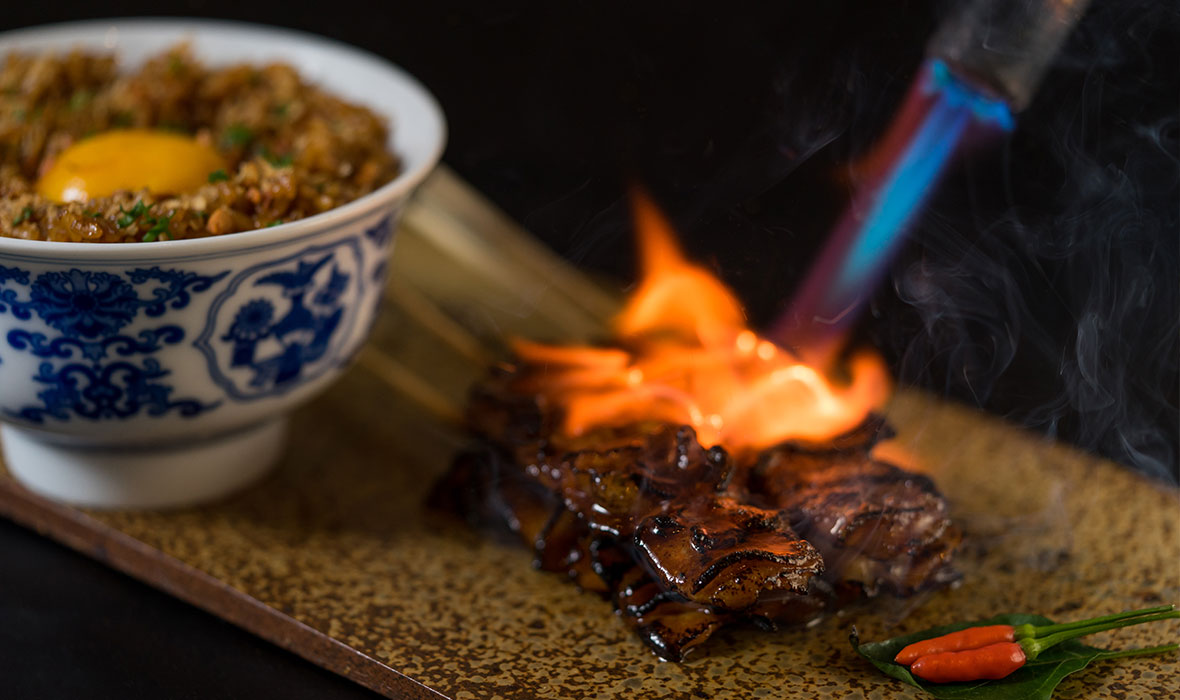 Rated as one of the best of the city's restaurant openings in the recent few years, Toyo Eatery takes an elevated approach to local produce and cooking traditions. This refined policy is instilled by chef-owner Jordy Navarra who trained at The Fat Duck in the UK and Bo Innovation in Hong Kong.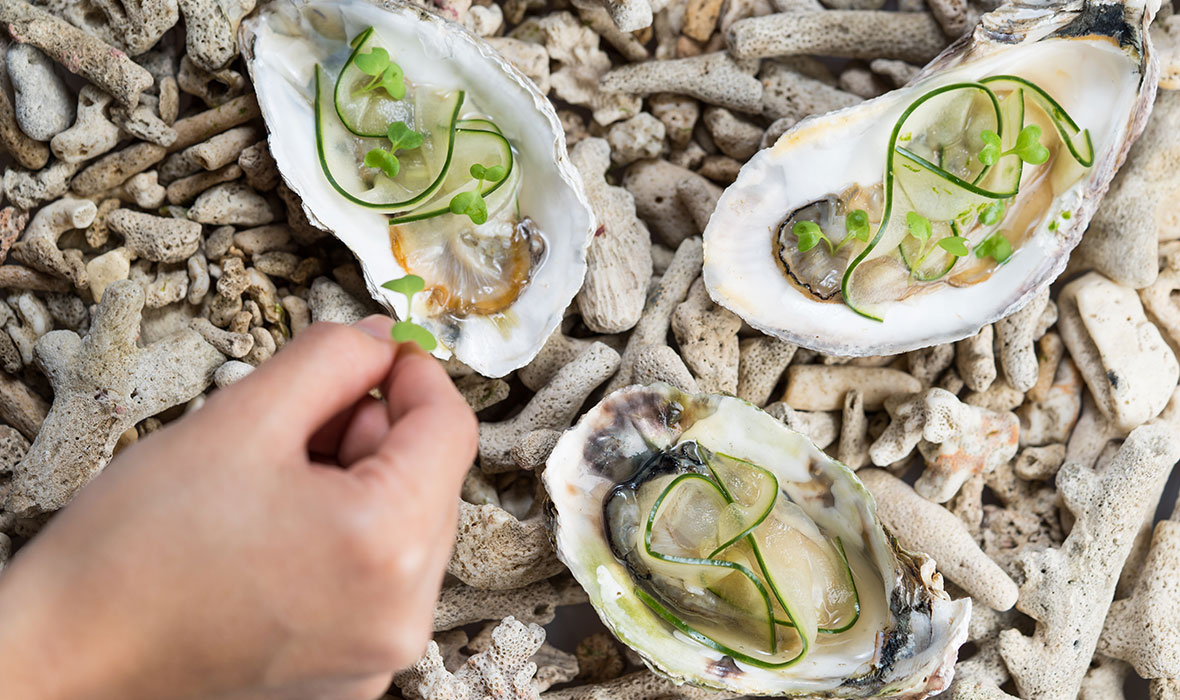 He has fused this experience with a passion for Philippine produce to come up with a menu that showcases the best qualities of Filipino cooking. A signature dish of pork BBQ involves three cuts of pork layered together and skewr and cooked over charcoal and wood and finished in pork bone broth.  The venue is also known for its potent mixology cocktails.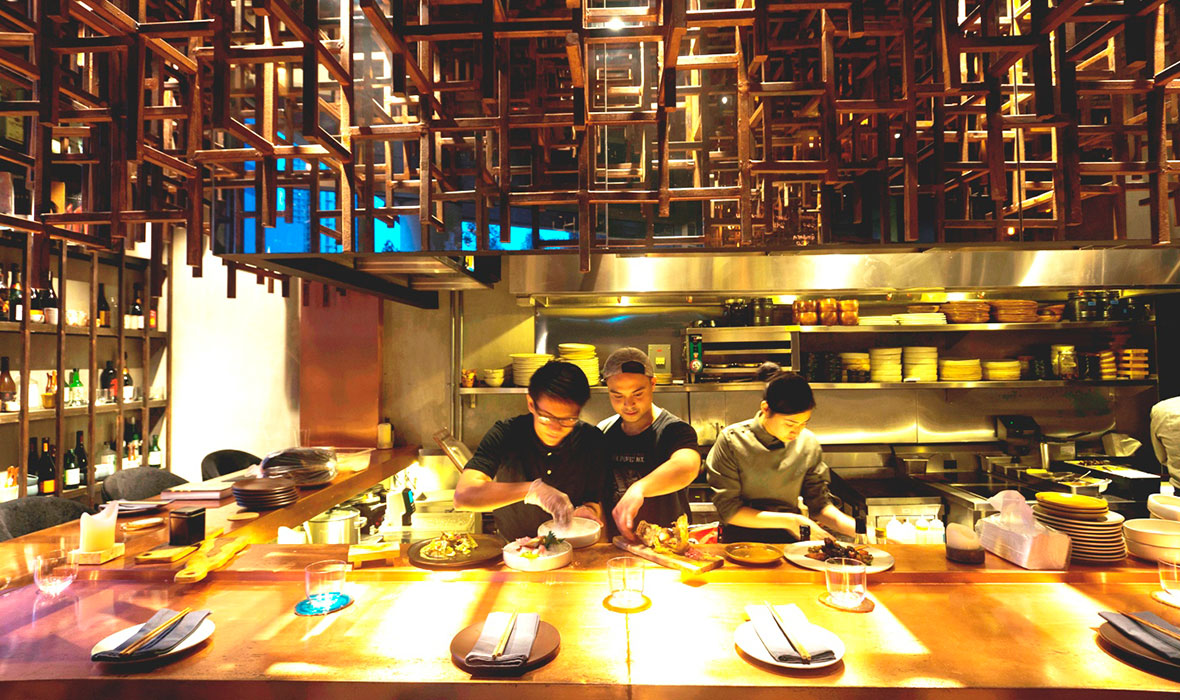 Although its head chef, Bruce Ricketts, was born in the Philippines, the primary influences at his highly rated venue in Fort Bonifacio are drawn from Japan and Mexico. There's something of a hipster ethos at Mecha Uma.
The restaurant is known for its eight-course tasting menu where a freewheeling (some might say oblique) approach sees only the names of the ingredients of each item presented to guests on a piece of paper. This slight vagueness, however, is cancelled out by the boldness of the cooking. Guests sit at the counter at the open kitchen making the venue unsuitable for large parties but an ideal option for intimate and unique group dining.