There are some places you encounter when you travel that may not stand out as particular highlights of the trip, and certainly would never be your final destination, but make a good stopping point to catch your breath on the way. Shigatse is one of those places. Located at the confluence of the Brahmaputra and Nyang rivers, Tibet's second-largest city stands at an elevation of 3,840 meters, on a flat terrain encircled by mountains. This hub is the ideal spot to overnight on the way to Mt. Everest Base Camp or Kathmandu.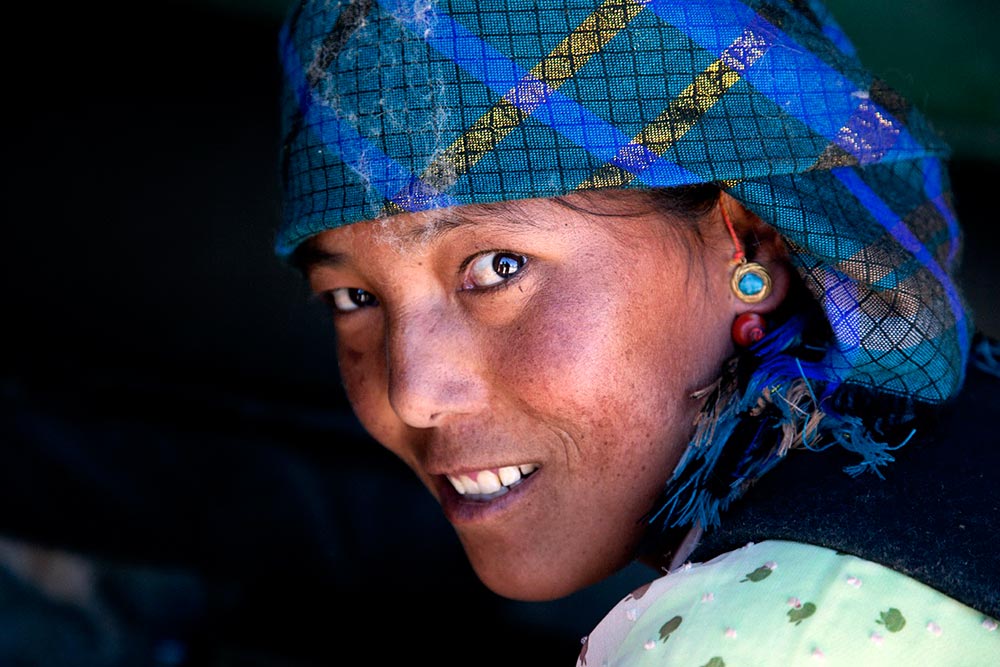 I recently did just that – stopped over on my way back from Yamdrok Lake and Gyantse. The city itself, I noticed, wasn't particularly nice, and it lacked the strong Tibetan culture of other parts of the country, feeling instead like somewhere in China. Still, I enjoyed my time there seeing the local sites, including a few monasteries, fortresses, and markets, and of course – as I always do – having close encounters with the locals.
Tashilhunpo Monastery
I began my Shigatse exploration with Tashilhunpo Monastery, a huge structure built in the mid-15th century. Smack in the middle of the city, perched high on a hill, the monastery, complete with large pagodas, towers over all around it. Having been founded by the 1st Dalai Lama, this place boasts some serious history, and the Tibetans know it well – a steady stream of pilgrims circumbabulates the temple during visiting hours. The monastery is well-worth a walk-around, something which offers the ideal opportunity to observe the monks making their way through their daily routine.   Tashilhunpo Monastery is the traditional seat of the Panchen Lamas, who are the second-highest ranking tulku lineage in the Gelukpa tradition, with temporal power over three small districts. This power does not, however, extend to the town of Shigatse itself. The name of the monastery translates as "all fortune and happiness gathered here," which to me explained why there were so many pilgrims!
Samdruptse Dzong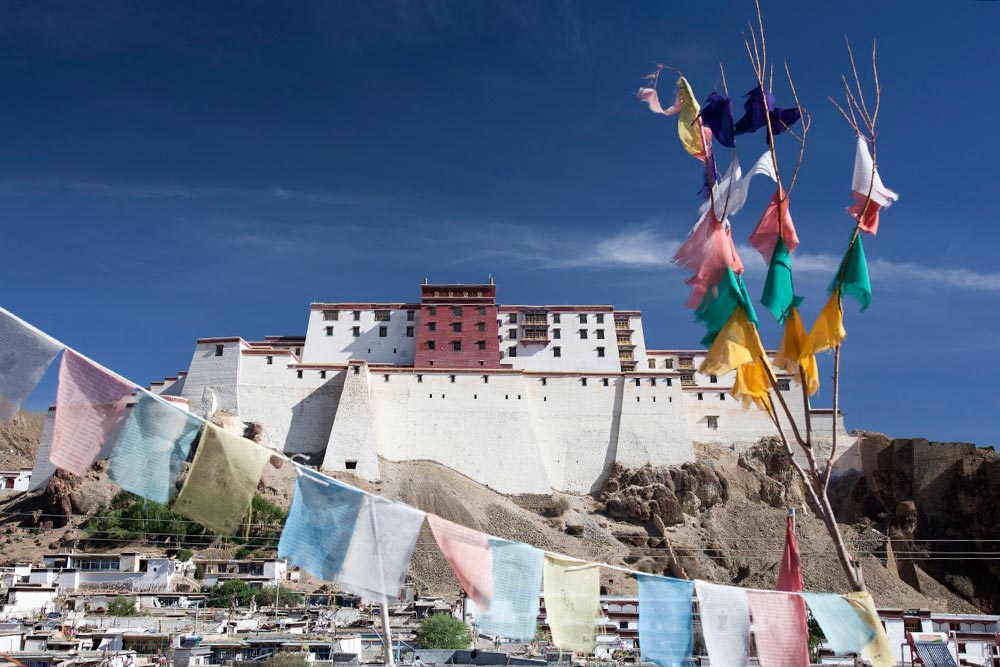 The highlight of my Shigatse sojourn was my visit to Shigatse fortress, also known as Samdruptse Dzong. Unfortunately, visitors are not permitted inside, and I had to be content viewing its entirety from afar. Built slightly later than Tashilhunpo, this fortress dates back to the early 17th century, and the modern city of Shigatse has developed around its base. As such, Samdruptse Dzong has a dominant presence over the city, and I highly-recommend checking it out (you can't really miss it, anyways).
Shigatse Market
Just on the outskirts of Tashilhunpo Monastery sits an active market, brimming with all kinds of traditional Tibetan products (think: fresh yak cheese). This is a great spot to stop to do some people watching, and also to pick up some goodies and possibly souvenirs to take back home with you.
The Road Back to Lhasa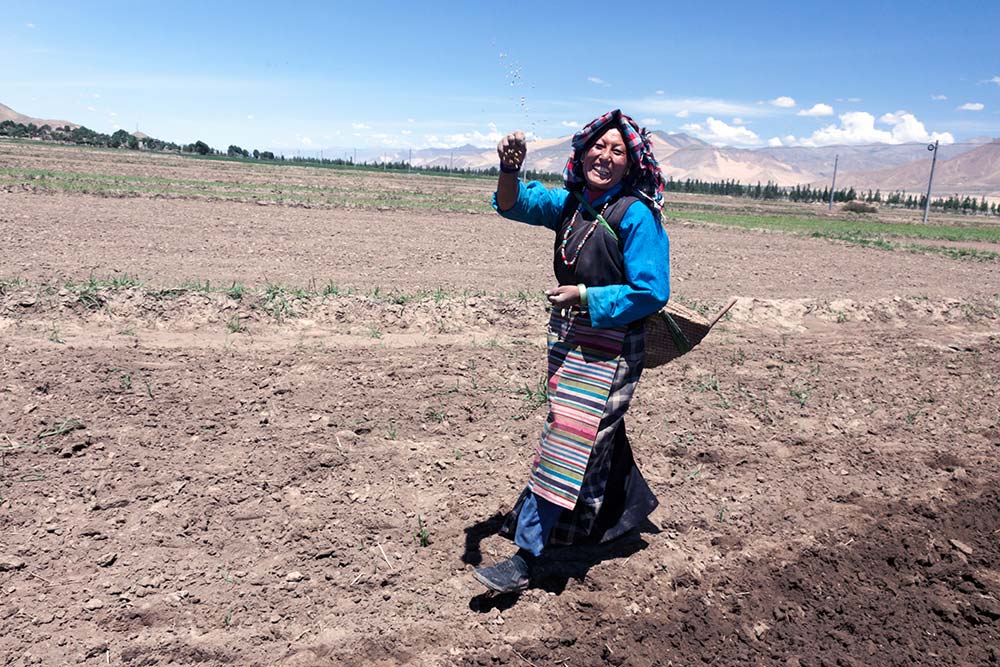 During my visit, I used Shigatse as the starting point for my return journey to Lhasa. As such, I took a different route than when I had arrived from Yamdrok Lake. Sure, it was void of the iconic sights I'd taken in from the car window on the way there, but I had just as good of a time. Why? I stopped and visited with local farmers. I ventured out into the fields. At one point, I was interacting with a couple working on the farm, laughing and joking as the woman amused herself by tossing corn seeds in my direction.   Another stop was a small shop far off the tourist trail, full of local workers. I had the great fortune to meet a shy Tibetan woman and a 90-year-old woman, the both of whom were the subjects of my two favorite shots from the trip.