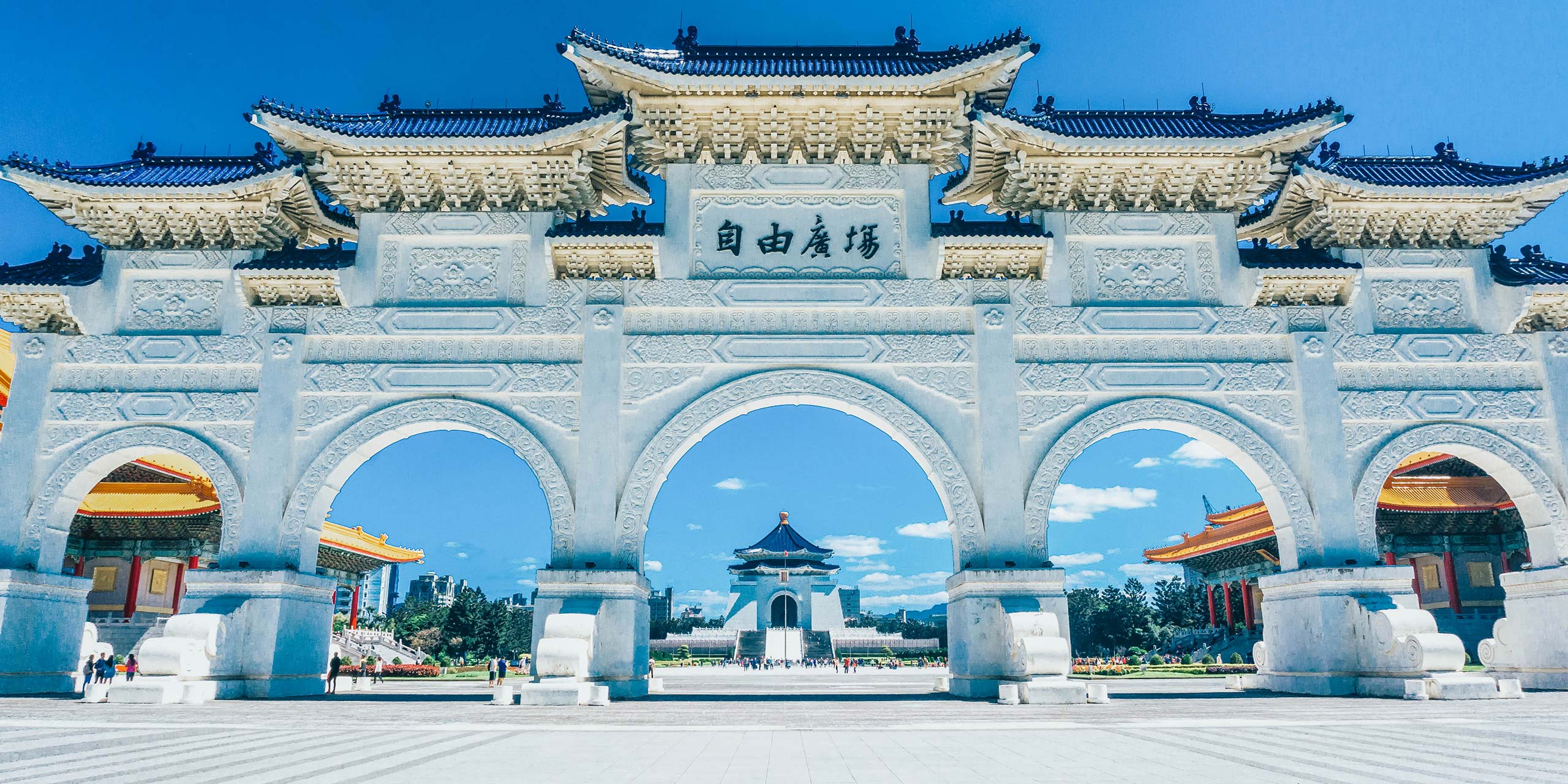 An intriguing blend of Chinese culture tinged with other flavors – most notably Japanese – Taipei is an endlessly rewarding destination for visitors. One of Asia's most dynamic architecture hubs, the city is dotted with landmark projects including the showpiece Taipei Performing Arts Center and Songshan Cultural Park, a showcase for design, visual and cross-disciplinary events. That's not to say that Taipei is not in touch with its past. Indeed, smoky temples and Qing-era shophouses, and must-visit treasure troves such as the National Palace Museum, will sate the appetite of the most voracious heritage junkie. Throw into the mix a vibrant nightlife scene, welcoming locals, and some of the world's best street food, and you begin to see why Taipei has become such an appetizing proposition.
FOOD GLORIOUS FOOD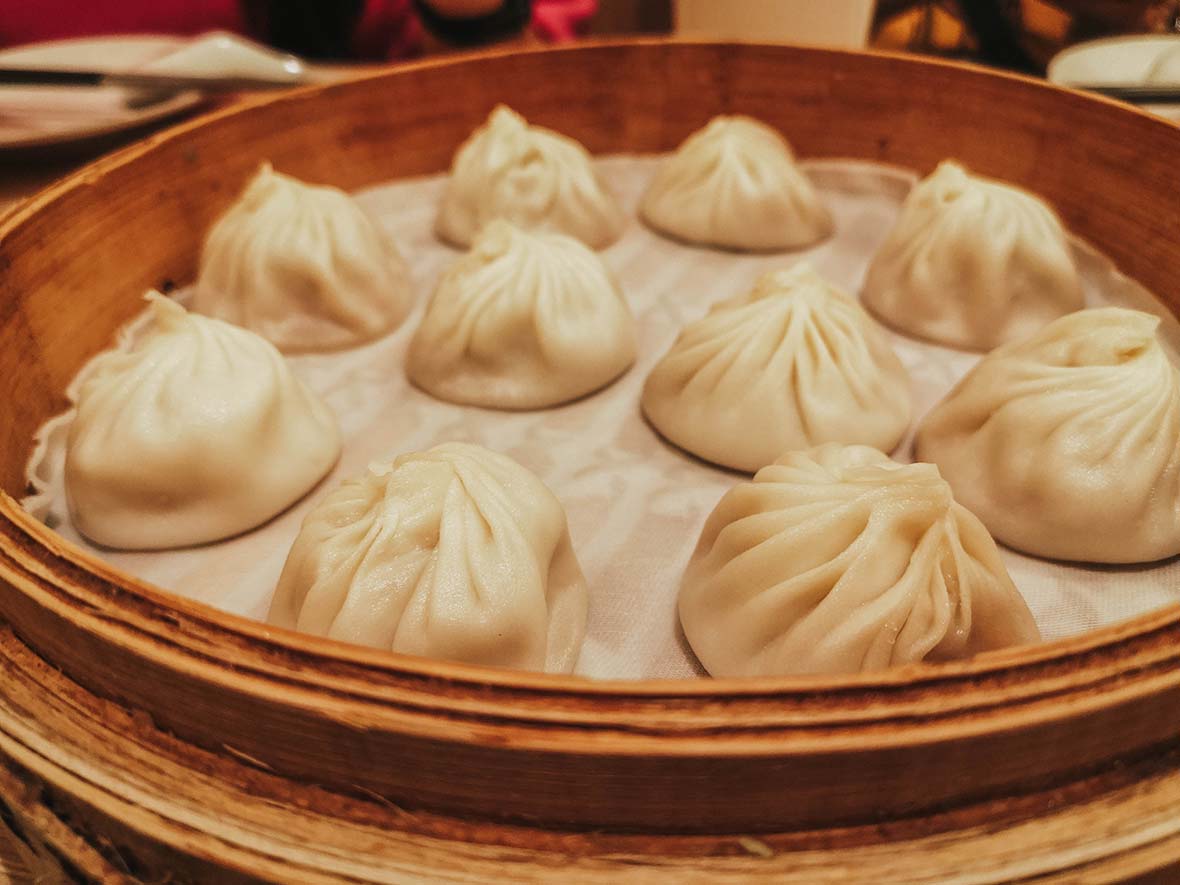 Taipei is among the world's best food cities and Yong Kang Street is arguably its culinary epicenter. The thoroughfare brims with a delicious hodge-podge of budget food stalls and the occasional fancy restaurant. Highlights of the street are many. They include the first-ever Din Tai Fung, the dumpling chain that has now gone global. Also worth trying is the local institution Yong Kang Beef Noodle. Don't expect to get seating for a big group though as long queues generally snake out the door. Taipei's night markets are legendary affairs and are especially conducive to a fun evening of group dining. Although there are many in the city, the most famous is arguably Shilin Night Market. Here visitors will find the full roster of Taiwanese street food classics including stinky tofu, beef noodle soup and giant deep-fried chicken steaks. Recommended are the oyster omelets, said by locals to be the best in Taipei. There are plenty of elevated options to savor in the city. Taipei is home to five new one-Michelin-starred restaurants including two new additions: Shin Yeh Taiwanese Signature and Yu Kapo; and three promotions: Canadian chef Jeffrey Downs' Holt; French-Japanese restaurant Paris 1930 Hideki Takayama; and Sushiyoshi, the third overseas outpost of the famous Osaka sushi-ya.
ART OF THE CITY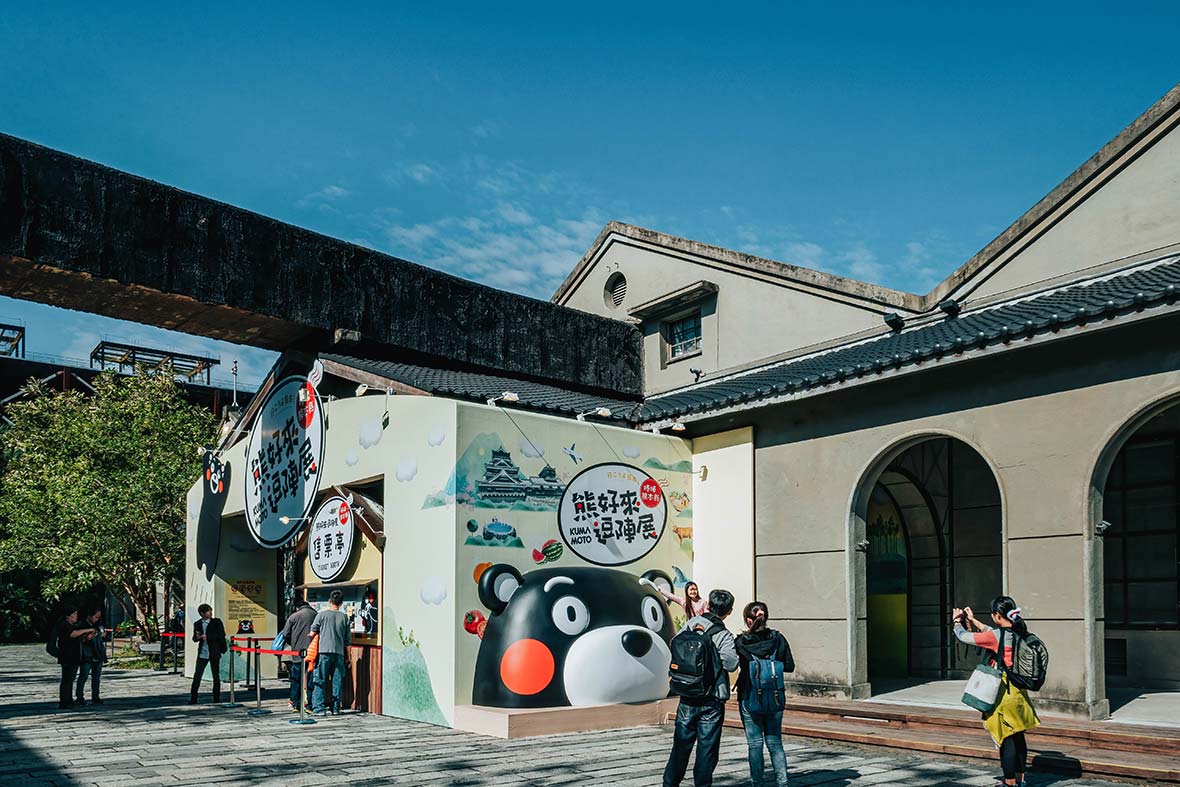 Taipei is establishing itself as a hub for the arts in Asia, with intriguing independent galleries complementing venerable institutions. Home to the world's largest collection of Chinese art, the National Palace Museum is a veritable hoard. Included in the collection are paintings, calligraphy, bronzes, lacquer ware, ceramics, jade and religious objects – many once owned by Chinese emperors. Although there are myriad attractions in the giant building, the best-known artefact is the jade cabbage, a precious marvel that appears to change color from green to white. Taipei doesn't lack in showcases for contemporary creativity either. Once home to a tobacco factory, Songshan Cultural Park now hosts visiting exhibitions, art workshops and cool stores. Other galleries dedicated to modern art include the Museum of Contemporary Art Taipei (MOCA), where artists from Taiwan and China are represented, 1839, which majors in photography, and Aki Gallery, located near to the huge Taipei Fine Art Museum, which reopened in the summer of 2018 following an extensive renovation.
SPIRITUAL SOLACE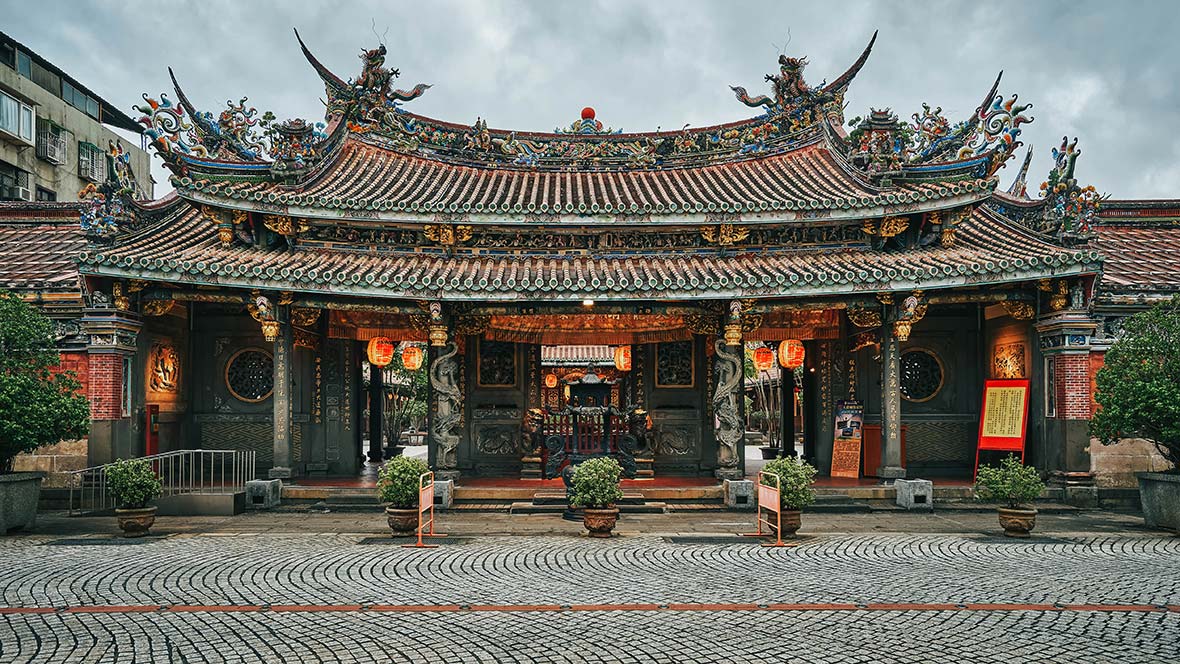 With its wide selection of religious sites encompassing everything from lavish design to Zen simplicity, Taipei stakes a fair claim to be one of Asia's most compelling temple towns. A good place to start a spiritual odyssey is Dadaocheng, a venerable neighborhood that is a joy to explore. In addition to two of the most attractive temples in Taipei – the Bao'an Temple and the Confucius Temple – it boasts some of the city's best-preserved buildings. Further south, Longshan Temple is arguably the best-known temple in Taipei. Dating back to 1738 when it was built by immigrants from Fujian in eastern China, the temple was built to worship Gaunyin, the goddess of Mercy, but over 100 other gods and goddesses are featured throughout. Less iconic than Longshan, but certainly worth visiting, is Qingshang Temple. Be sure to check out the multicolored mosaic work on the roof, which can be accessed via stairs at the back of the temple.
CAFÉ CULTURE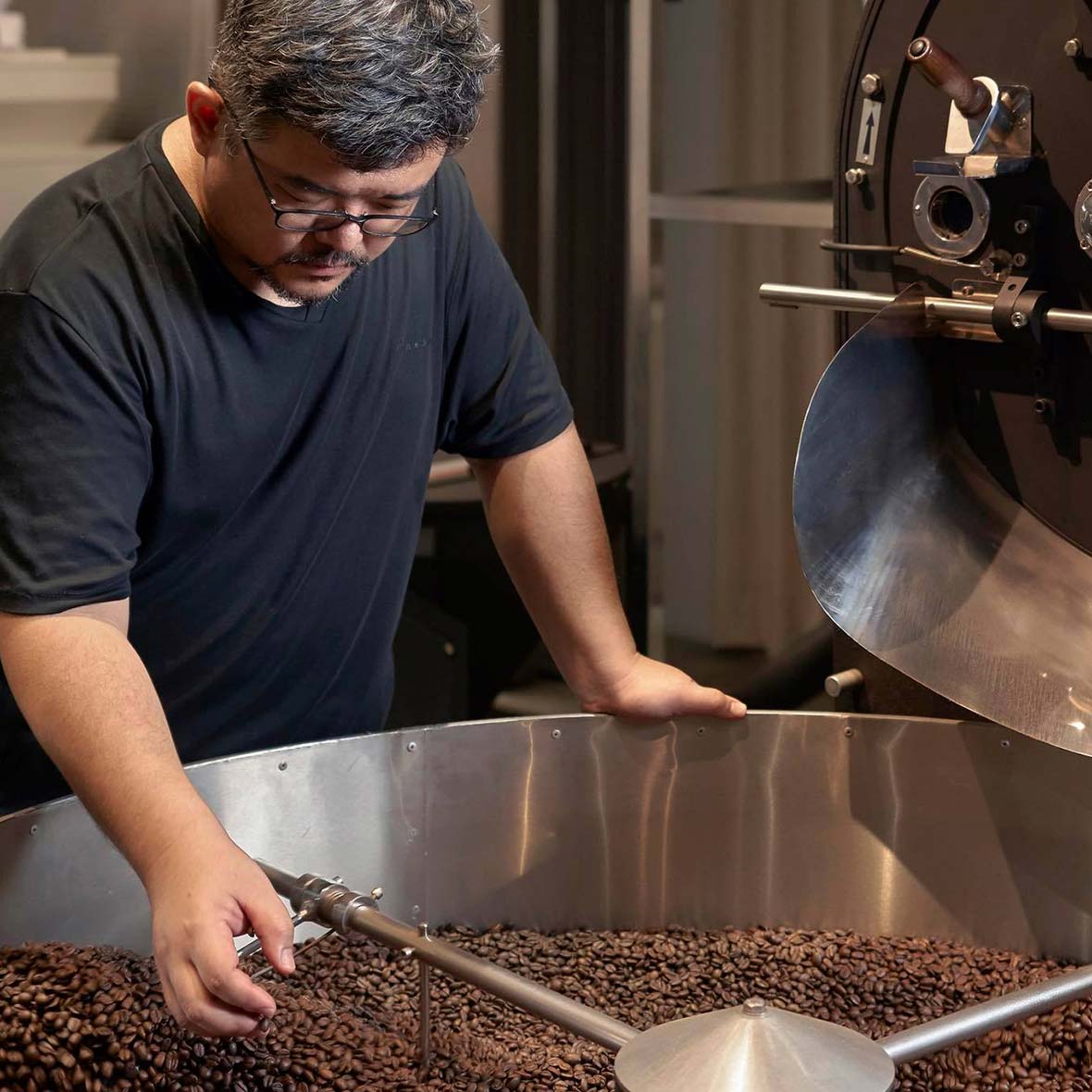 While Taiwan is famous for its tea culture, Taipei residents are in the thralls of a passionate love affair with coffee. All over the city, unique coffee shops are siphoning single-origin beans and perfecting fanciful lattes. According to some baristas, the number of coffee shops in the city are in the thousands. Choice picks include Rufous Coffee, where beans are roasted in-house with expert care. Indeed, serious dedication to the coffee cause is apparent elsewhere. At Coffee Sweet, premium beans sourced from Ethiopia and Panama compensate for a lack of Wi-Fi while Fika Fika specializes in AeroPress-brewed Nordic-style coffee. Despite this obsession with Java, tea hasn't been completely elbowed out of the equation. Traditional tea culture is still going strong at Wistaria Tea House. This fabled salon has been around in one form or another since the 1970s. Locals and tourists alike flock here to admire the Japanese-style architecture, serene atmosphere and fragrant Taiwan Pu'er tea.