Picture-perfect libraries have been popping up left, right and center throughout China for the past few years, and have slowly been making their way onto everyone's Instagram feeds. As the phenomenon spirals, you can find an extravagant bookstore or library in virtually every province in China, and so I began trying to visit as many as I could on my recent trips through the Middle Kingdom.
Chongqing Zhongshuge Bookstore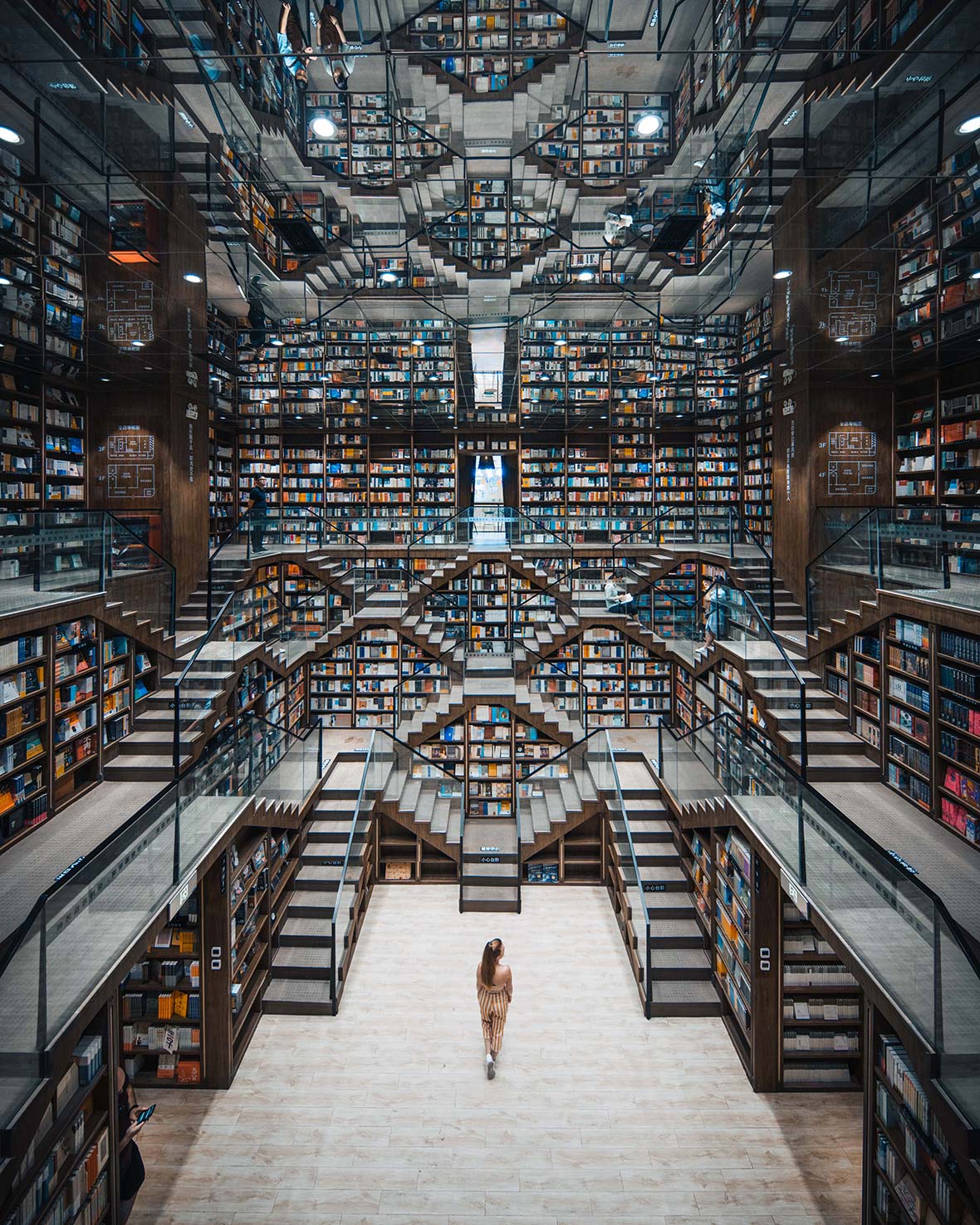 The Zhongshuge bookstore chain has come into the limelight in recent years for its fresh take on bookstores in China, and you'll find them popping up all over the country. One of the most popular stores recently opened up is in the megacity of Chongqing, and takes its customers on an immersive experience through the space, with the help of mirrors, tunnels and staircases. Access to this bookstore is made incredibly easy with Chongqing's fantastic MTR network. Make sure you get here for the opening time as it gets busy fast.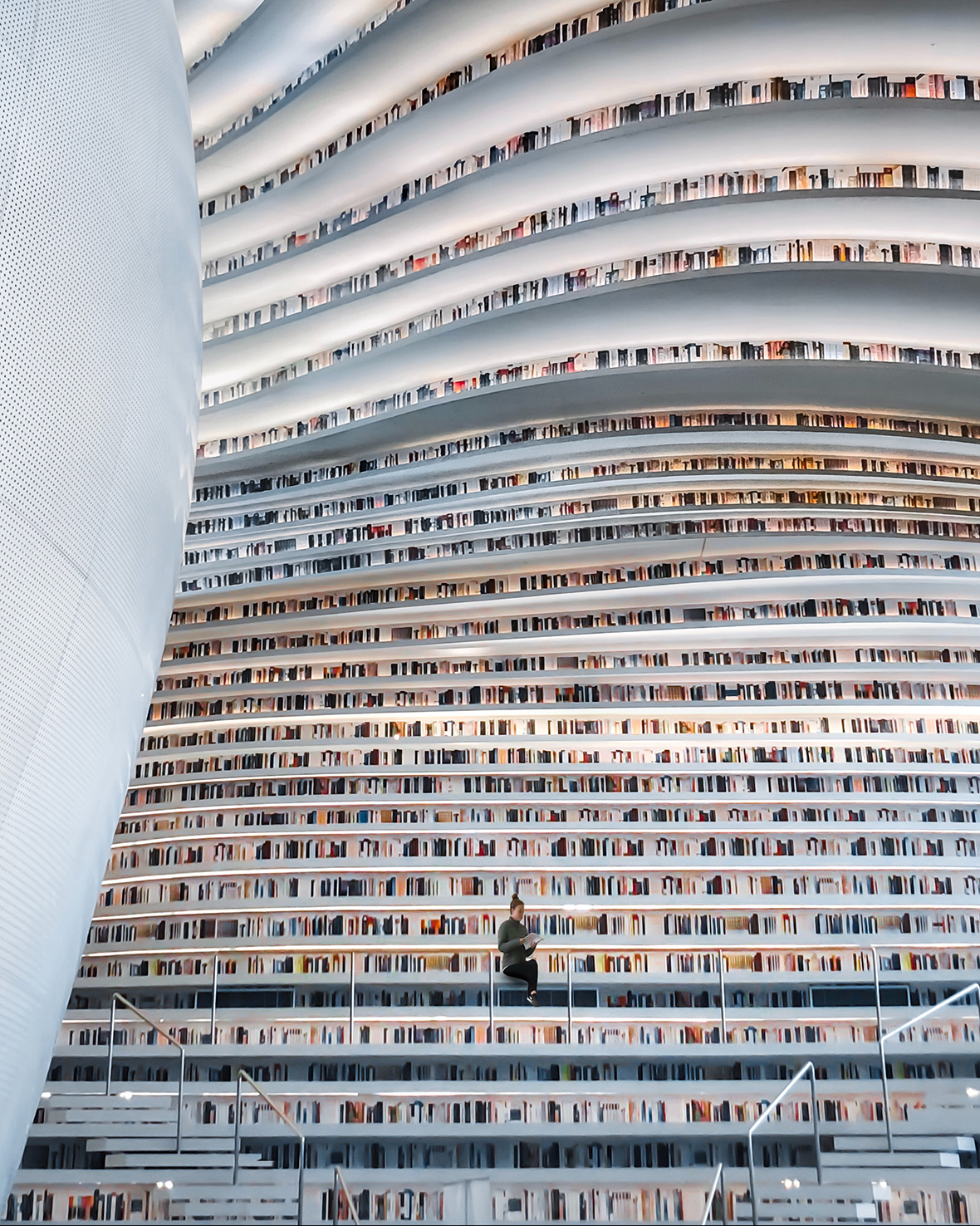 Tianjin may not be on many travel bucket lists, but this library is worth the travel from the capital in Beijing.
Of all the libraries and bookstores I have visited, the Tianjin library was the first to catch my attention and probably still my favorite out of them all. You have to be outside as the door opens for a chance at a good photo without the swarms of people that will soon take over. You also can't take in a digital camera of any kind, so it has to be phone photography unfortunately.
But, of course, you can still take some great photos on your phone, so not to worry. The central white sphere coupled with the sci-fi-esque curves and bends of the walls which are scattered from floor to ceiling with books (or wallpaper made to look like books) make it a fantastic place for a photo.
Hangzhou Zhongshuge Bookstore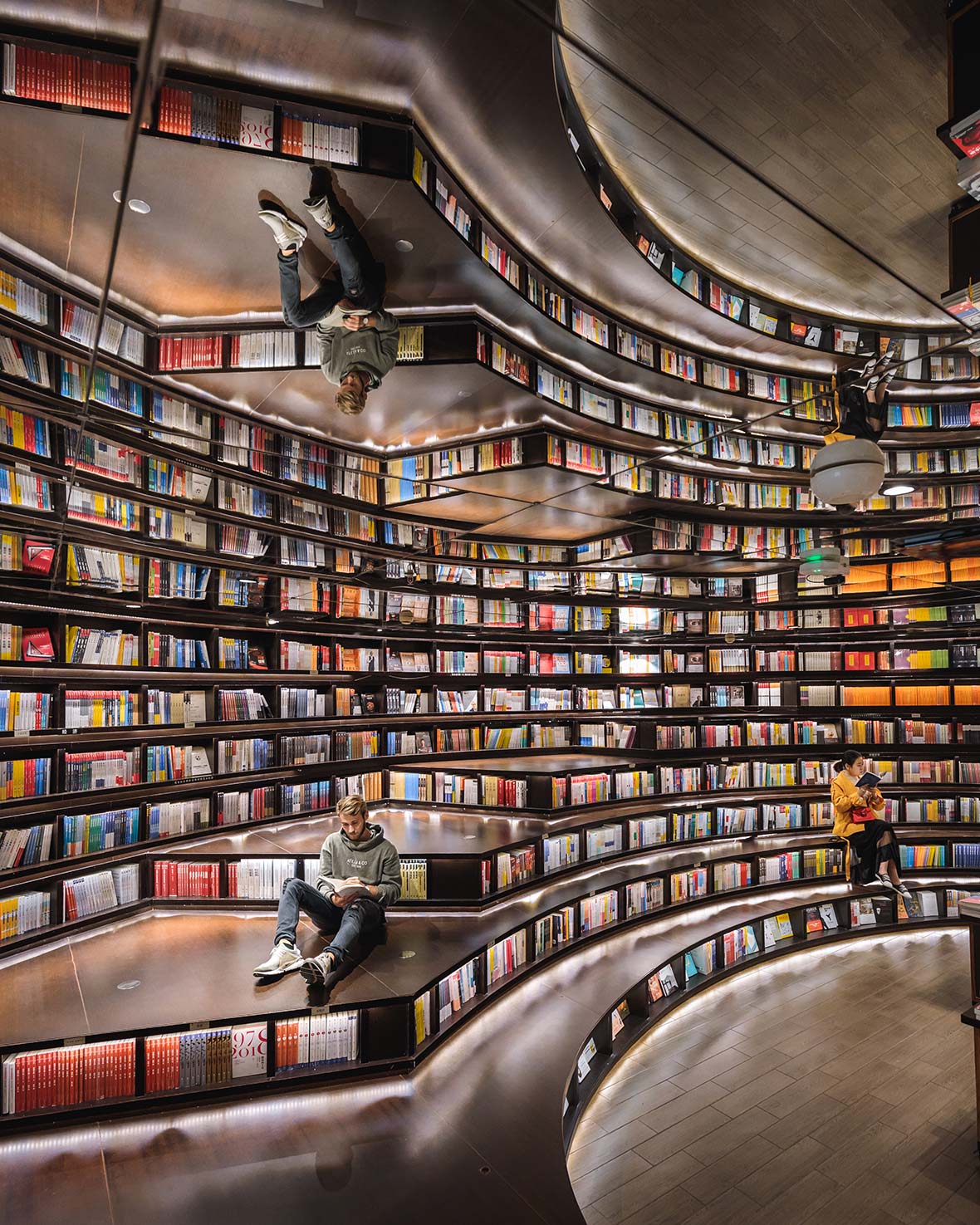 The space in this bookstore conveniently located inside a mall has been designed to seem infinite. The shelves are steps that you can sit on and read in the main room, and the colour theme shows it is obviously one of the Zhongshuge stores. The main room here is the best for photography with it's mirrored ceilings. Make sure you explore Hangzhou after you have visited this bookstore too, as it is one of the most beautiful cities in China, and only a short train ride away from Shanghai.
Another of Zhongshuge's finest is situated in the lesser-known Chinese city of Guiyang, the capital of the poorest province of China – Guizhou. This was, however, one of my favorite provinces in China, as there was so much to see and do that isn't as well known to tourists, both domestic and foreigners. The bookstore was no exception, and once again get there early as its located in a busy mall. The main room has great geometry for photos and the room closest to the exit has a curved wall and a mirror on the floor, which looks exceptionally good in photos.
There are so many more extraordinary bookstores and libraries in China, and I'm making it my mission to photograph them all. Stay tuned.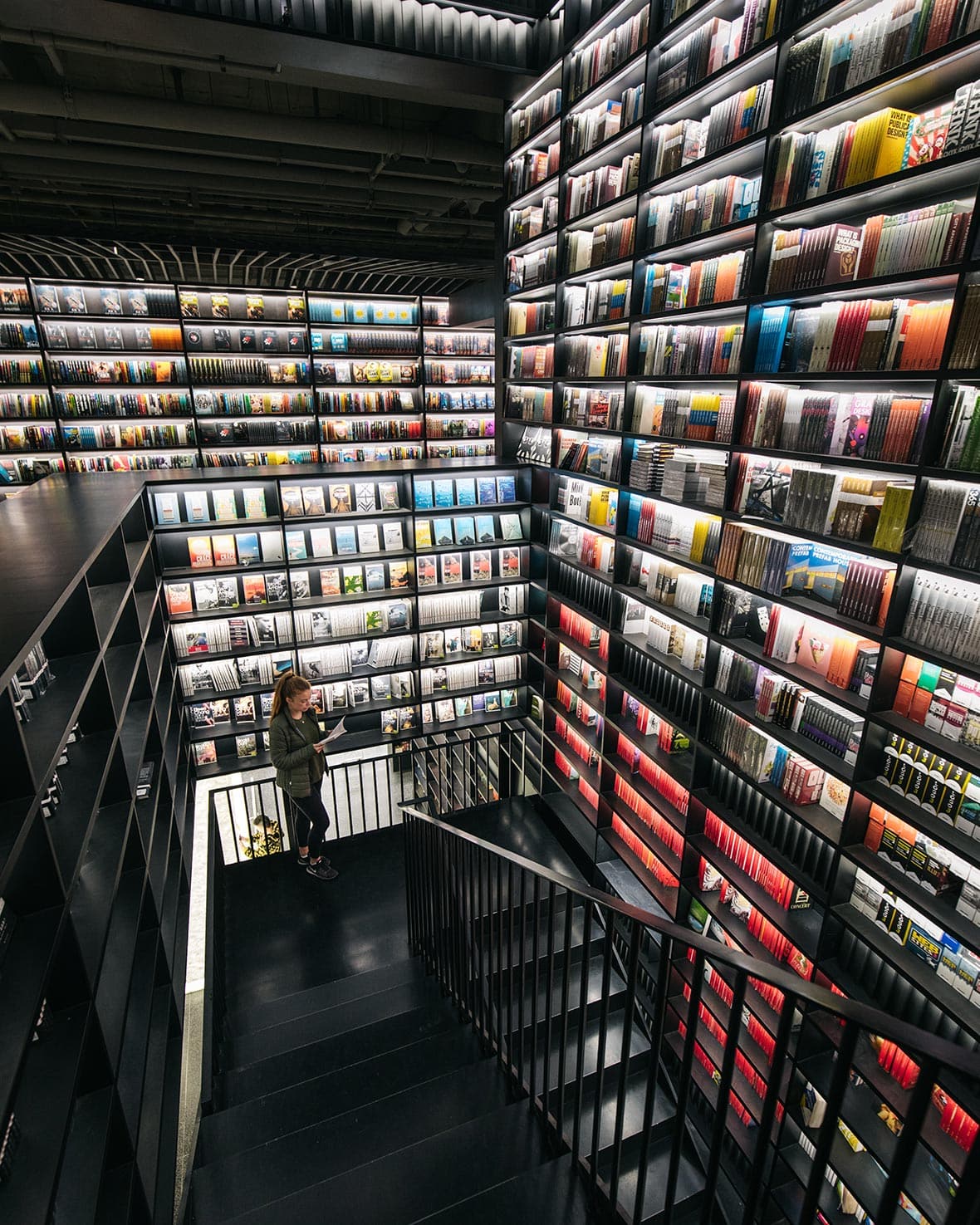 Featured previously in Remote Lands' "Instagramming Beijing: Shooting the Middle Kingdom's Capital," this is a one-shot stop we stumbled across whilst looking for our daily morning coffee, and were very glad we did.
The bookshop is right next to the Muji Hotel, and is best photographed at night so that you don't get any light coming in through the windows. China has really stepped up its bookshop game in recent years, and the photography community are hoping that the rest of the world catches up soon. Look for the circular shelves on the ground floor for some clean geometric shots, and get your subject to wear white clothes to stand out.