"Private island" isn't the first phrase that comes to mind when one thinks of Abu Dhabi, but the Zaya Nurai might change your mind. For someone looking to celebrate an epic birthday or an unforgettable family reunion – perhaps even a  vow renewal  –  Zaya Nurai combines the beach aesthetics of Southeast Asia with the decadence and privacy of the UAE. And, for the ultimate experience, guests can buyout the 32 beach villas, 10 two-bedroom beach houses, six water villas, and two beach estates for an unforgettable party spanning the entire island.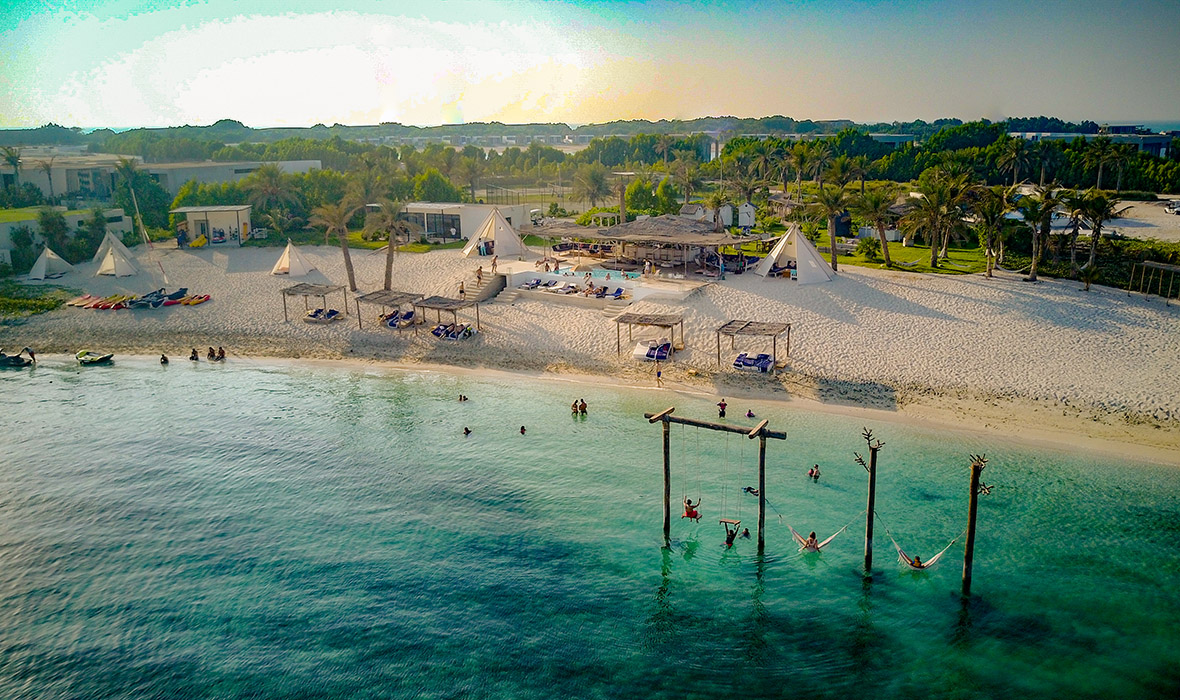 Buyout deals for Zaya Nurai start at around $545,000 for three nights, with commensurate quality and activities. As to the island itself, potential visitors will be pleased to find white sand and clear blue water.
Many new visitors to the Arabian Gulf are surprised by the regular clarity of the waters there, and Zaya Nurai is no different. Even though the island is conveniently located just a 10-minute boat ride from Abu Dhabi's Saadiyat Island, the resort is pleasantly secluded and isolated from the bustle of Abu Dhabi.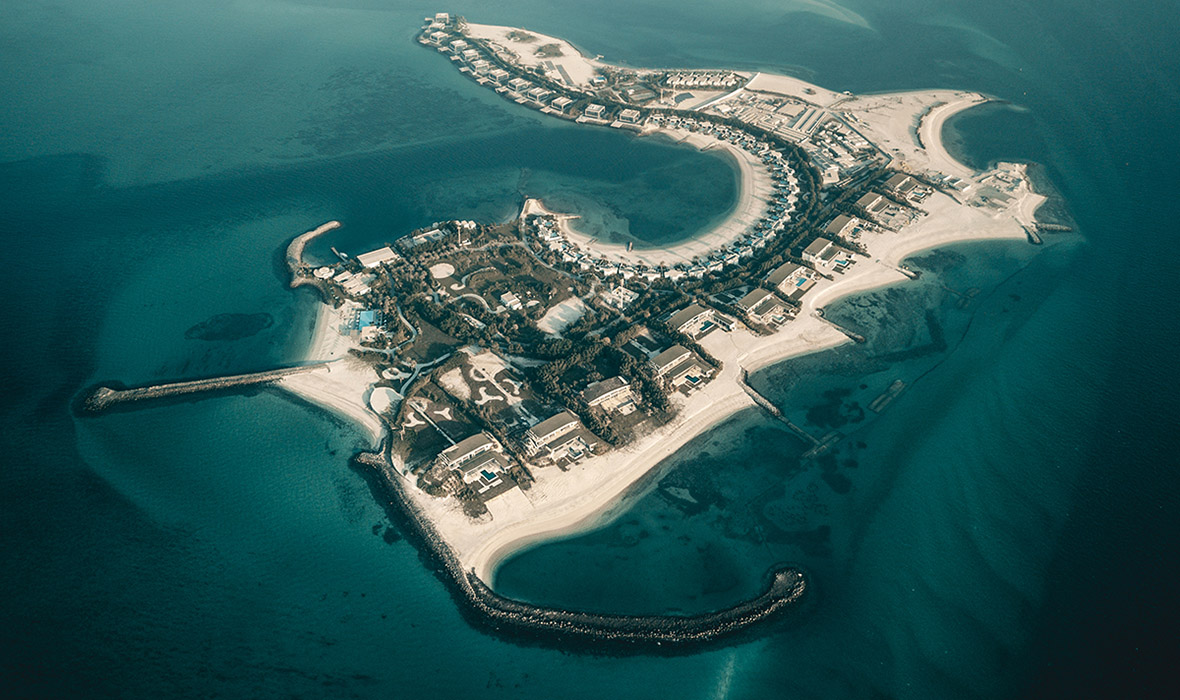 Plush as it may be, the Zaya Nurai doesn't have the exclusivity or services of somewhere like Coco Prive in the Maldives, but it is an option for big groups who want to party even bigger. And with more than 50 accommodations, it would need to be a very big party indeed.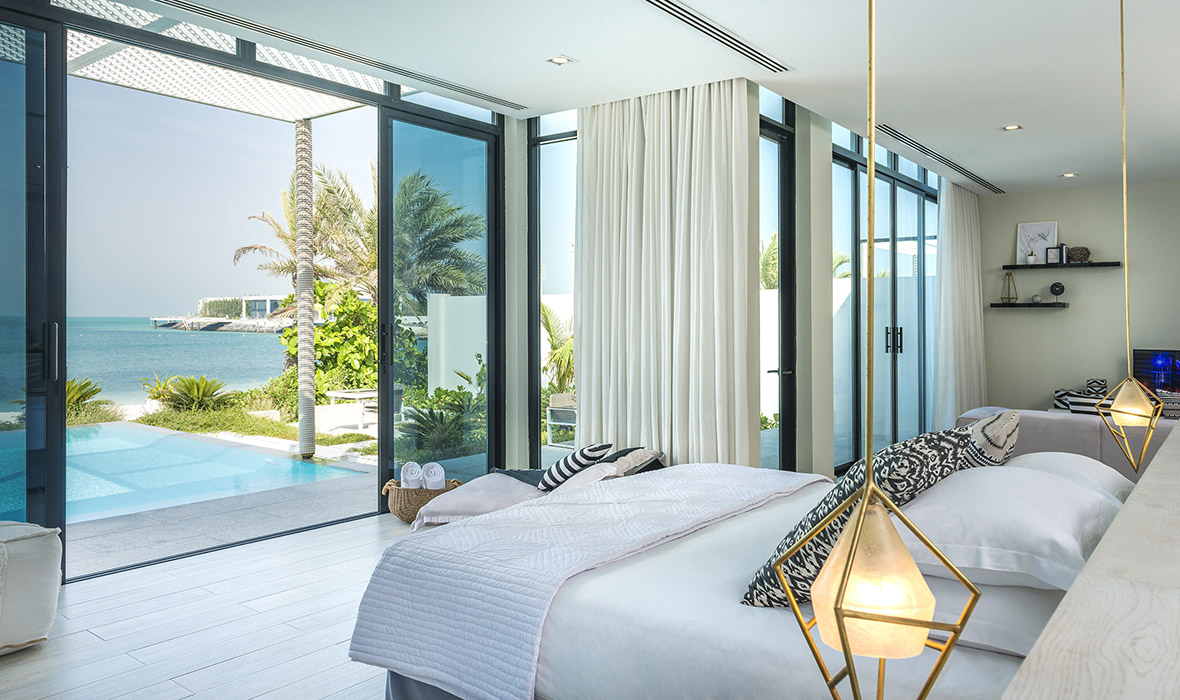 Even the smaller, bijou Beach Villas come with a private pool and palm fringed gardens.  The Beach House and Sea House options are larger, accommodating two bedrooms for small families or groups.
For an even bigger group traveling together there are the Water Villas: 10,000 square feet of beach playground and four bedrooms. Much like the rest of the resort, the interior is very light and fashionably minimalist – bright whites and soft grays throughout. The Water Villa fittingly comes with a chlorine accompaniment to the sea: a 120 square meter pool.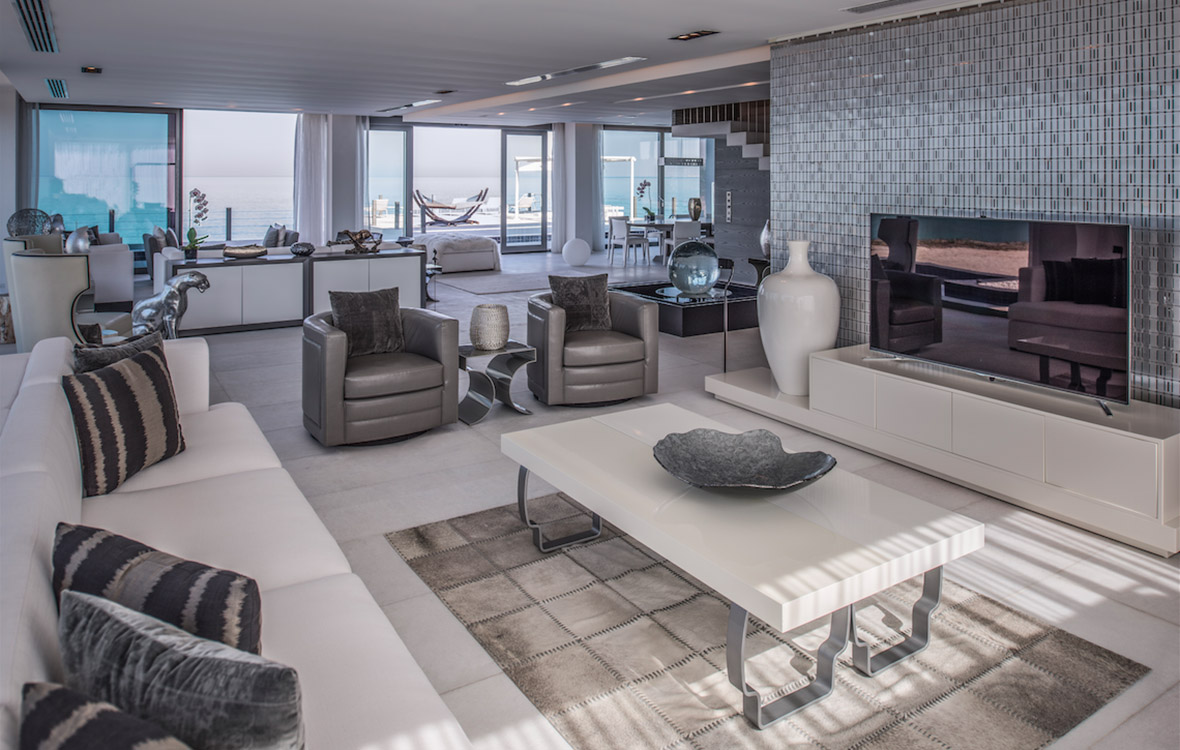 However, the choicest rooms are found in the Beach Estates, two sprawling six bedroom accommodations with 18,000 square feet of living area. Also included are sunbathing patios, outdoor dining areas, and al fresco showers. The quarters include a private sauna, steam room, and 90-square-meter infinity pool.
As one might imagine of a private island paradise, most of the interesting activities can be found on the water. For the adrenaline-inclined there is jet skiing, wakeboarding, and waterskiing. For a more relaxing adventure on the (small) waves, there's kayaking, stand-up paddling, and kite surfing. Nature lovers can enjoy both diving and snorkeling from the South Beach, and  there are also fishing and cruising options available.
On land, too, there are things to do. The active can avail themselves of a personal trainer or partake of the many sport-based activities on the island, whereas the loungers can enjoy the outdoor cinema, boule , or cooking classes.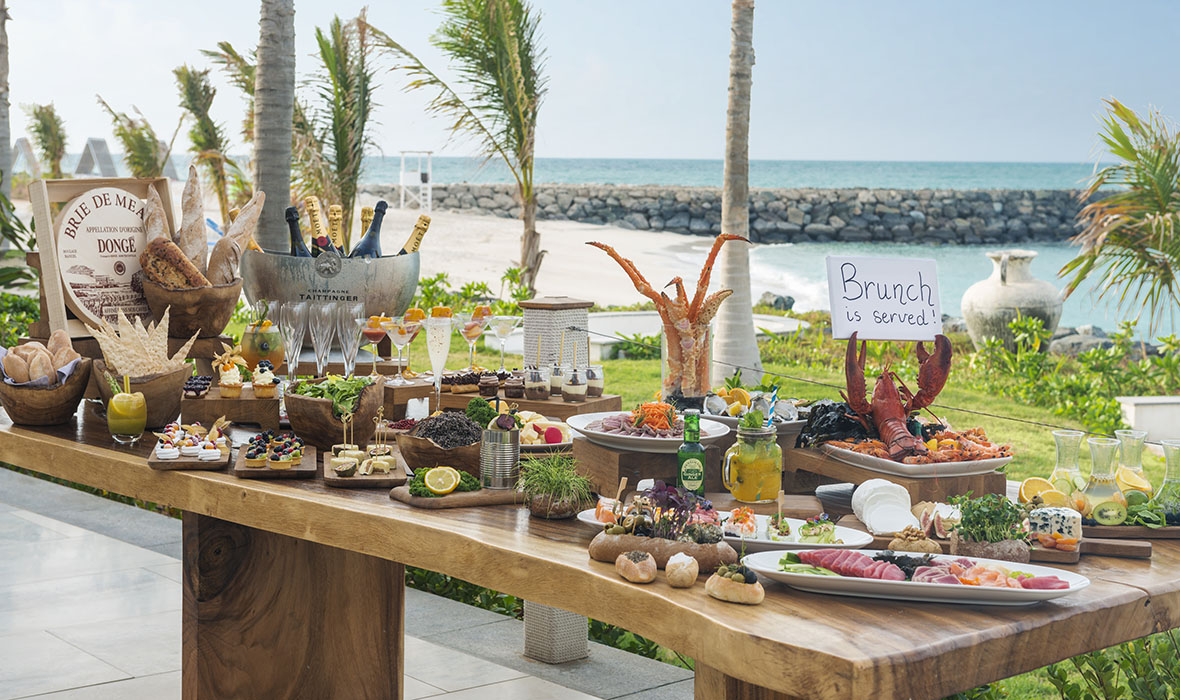 For more epicurean visitors, there is no shortage of dining options. For Mexican and tapas there's Dusk, and there's outdoor dining and international cuisine at Frangipani. Pizza fans will be satiated by the pineapple-shaped pizza oven of Smokin Pineapple, and there's sushi and cocktails at the Ginger Mermaid. For more local flavors, there's Hooked, which serves fresh seafood from the Levant.
One of the more interesting dining options at Zaya Nurai is the private floating sushi platter. In as simple terms as might be applied: it's a kayak filled with sushi, including sushi in a smaller, wooden kayak that one might carry around the pool.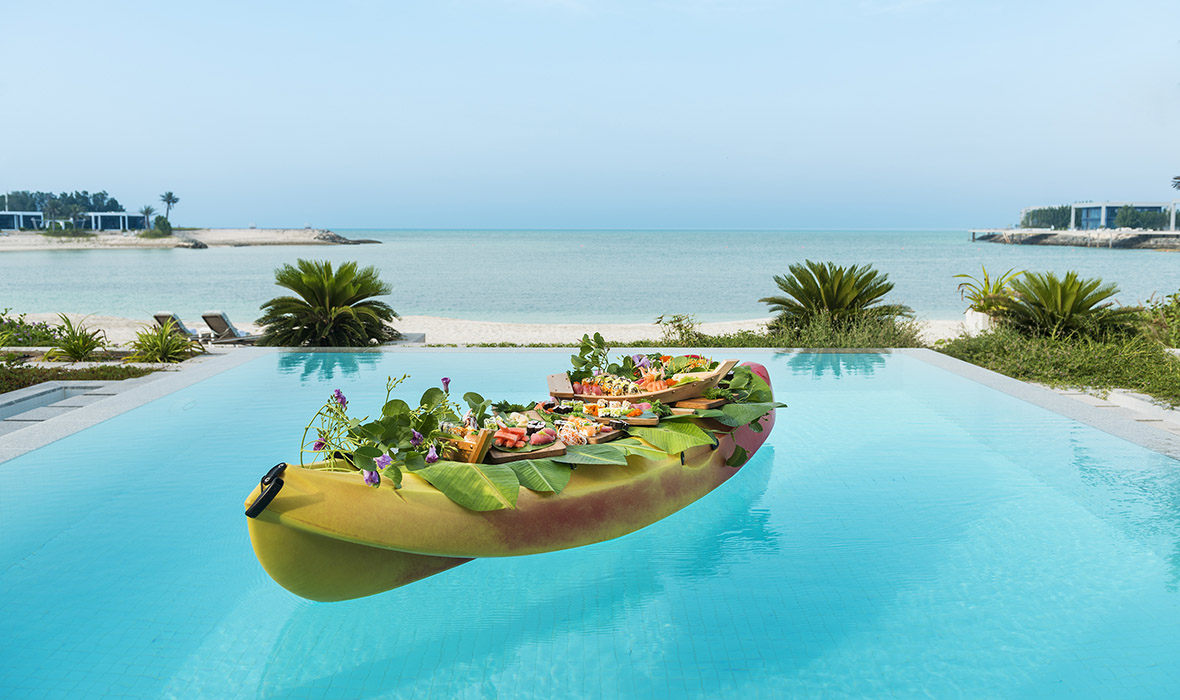 To wind down at the Nurai Spa, the selection of beauty and body treatments include hair care, facials, massage, scrubs and wraps, and even a pre-teen spa. Personal trainers and gym and yoga facilities are also available.
For any party large enough to fill up the Zaya Nurai, there will be some ankle biters, so travelers should be advised that the Zaya Kids Club is fitted with crafts, activities, and adventures that will let the adults play.