A mellow little town filled with art and historical sites, Ipoh isn't blow-you-away beautiful like Langkawi or pristine and developed like Malacca, but for those making their way north, Ipoh is laid-back and simple – a bit of colonial, a bit of jungle, and a smattering of Southeast Asian food and culture. A relatively recent destination for high-end travelers just outside the bucolic Cameron Highlands, Ipoh remains fairly quaint compared to its neighbors Kuala Lumpur and Penang, and now's the time to beat the tourist droves to this hot spot on the peninsula.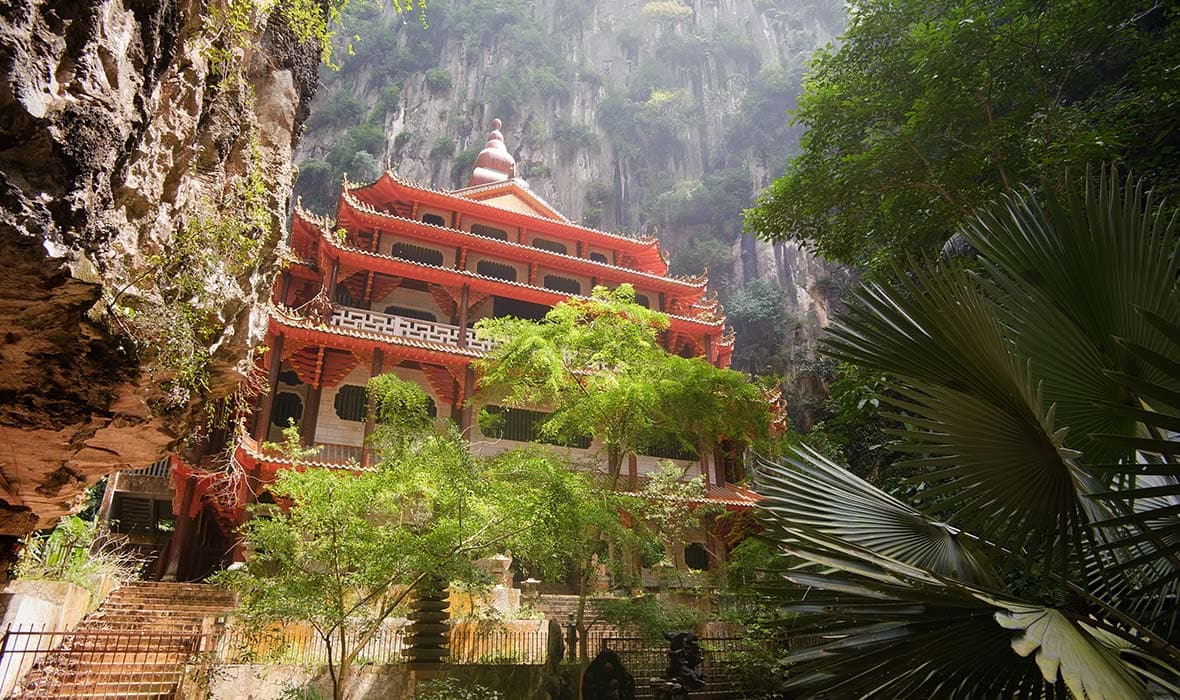 Ipoh is surrounded by a vast, limestone cave system, some of which have been turned into temples by the local Buddhists. The exterior gardens pave the way to cavernous temple interiors, surrounded by the statues of Lord Buddha and religious murals on the limestone walls. The three most important sites are Ling Sen Tong Cave Temple, Sam Poh Tong Temple, and Kek Lok Tong Cave Temple. The latter expands over a 12-acre plot, with an inside garden that takes visitors to a large pond filled with water lilies. Sam Poh Tong Temple, with an array of Buddha statues, is considered to be the biggest temple in Malaysia and attracts crowds year-round.
Although not a temple, if you want to head off the beaten track, pay a visit to Gua Tempurung. You will see large rocky domes, stalagmites and stalactites, a number of tiny falls, and underground streams inside the cave.
Follow the Ipoh Heritage Trail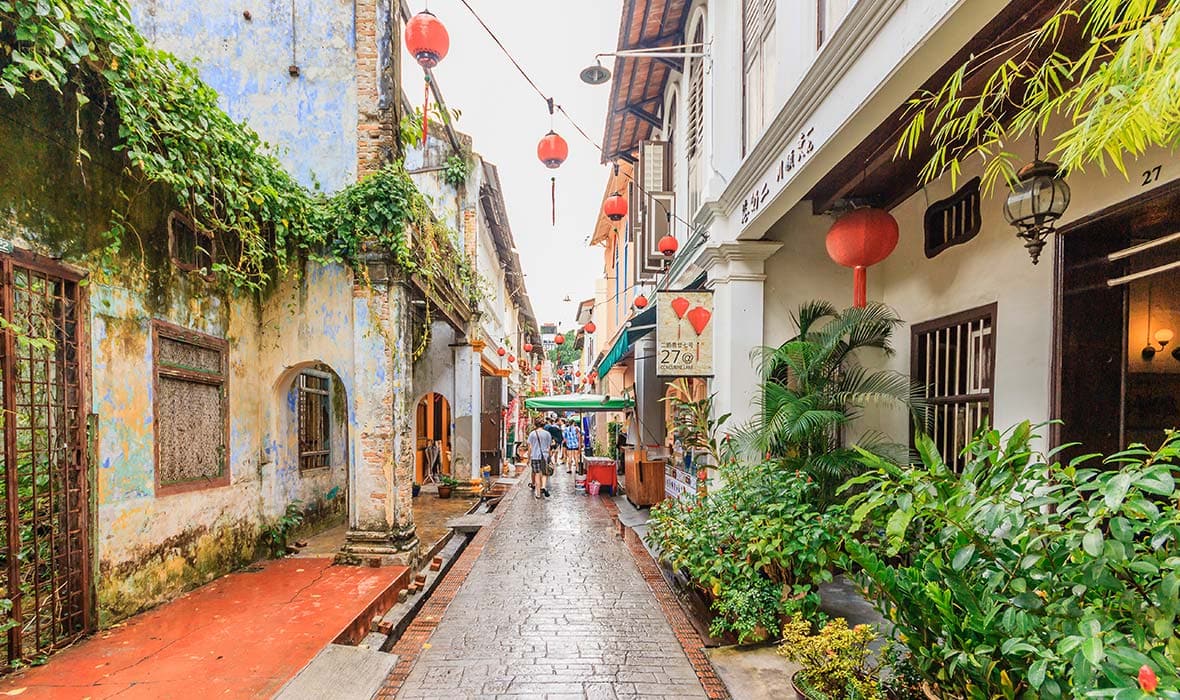 In Ipoh, the old town and new town meet at Kinta River, and travelers will find many historical establishments in Ipoh's old town. The heritage trail runs for about four miles and takes three to four hours to complete. A leisurely walk, the trail takes you to a number of colonial buildings in old town; beginning from Ipoh's Railway Station, travelers will see photogenic spots such as the Ipoh Tree, the Chartered Bank building, Ipoh's High Court, and F.M.S. Bar & Restaurant, which remains as the oldest restaurants in Malaysia. Another interesting shopping area is Panglima Lane, formerly known as Concubine Lane.
Make sure to visit the Majestic Station Hotel which lies inside the railway station building. The vintage hotel is a magnificent display of old Moorish architecture and is sometimes called the Taj Mahal of Ipoh – a highly exaggerated title but an interesting site nonetheless.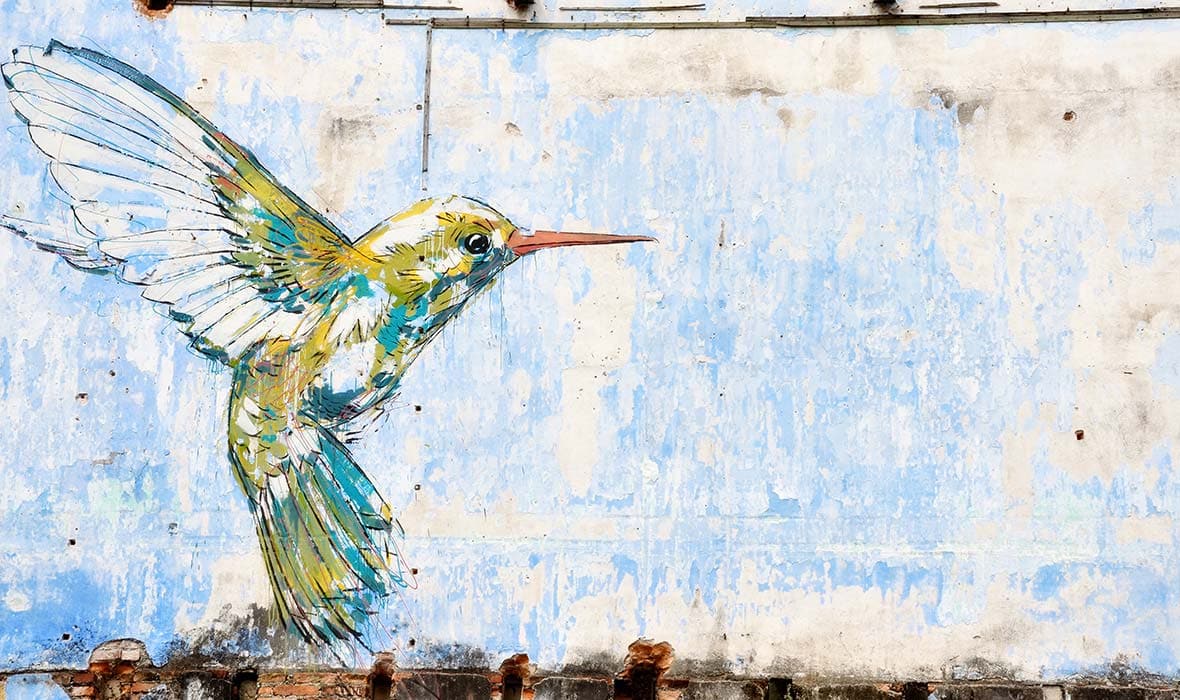 Many travelers flock to Penang for its world-famous street art, but Ipoh, too, is home to colorful streets decorated with murals. The Ipoh Mural Art Trail features nine places, and seven of them are the work of Ernest Zacharevic – the artist behind Georgetown's popular murals – Paper Plane, Kopi-O, and Trishaw to name a few. However, apart from these, take time to stroll down the hidden alleys of old town for some less well-known gems hidden throughout the city.
Ipoh's new town also houses a vibrant laneway full of frescos, painted by Eric Lai. Lai, a local teacher inspired by Zacharevic, wanted to showcase Malaysia's rich heritage in a fun, colorful way.
Stay at The Haven Resorts
Although it's located a few miles away from the center of Ipoh, The Haven provides a unique, luxury experience for travelers. Nestled in a vast evergreen forest, the resort's premises have a 280-million-year-old limestone karst, named as Rockhaven. There's also a lake which borders the jungle. The resort has 150 suites, and a five-level swimming pool with a children's area. The outdoor playground is an ideal place for kids while the in-house restaurant, The Cuisine, features upscale dining.
Hike the Ulu Geroh Rafflesia Trail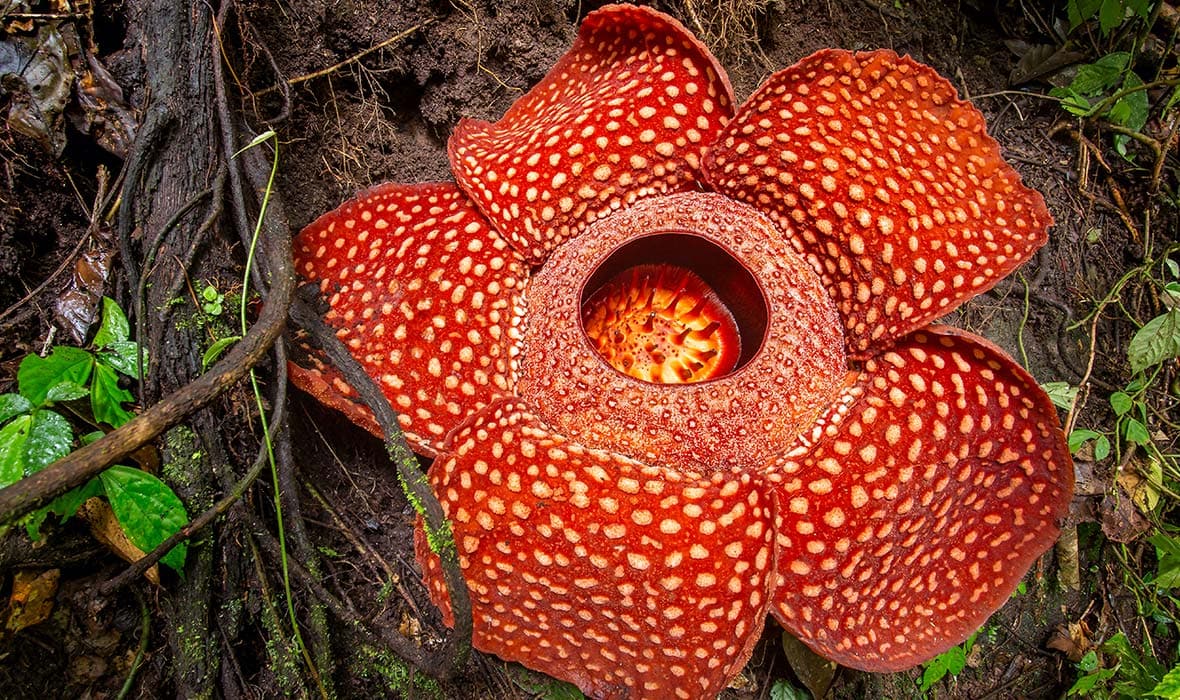 If you are an outdoor enthusiast, the small hike to see Rafflesia flowers is something to look forward to. Ulu Geroh is found 12 kilometers away from Gopeng, which is only a 30-minute drive from Ipoh, and is lined with durian orchards and forest reserves.
At a whopping 100 centimeters and weighing up to 10 kilograms, the Rafflesia are by far the world's largest flowers and Malaysia's tropical climate provides an ideal biosphere for them to grow. However, flower lovers should be warned that they shouldn't lean if for a good sniff; the Rafflesia are rare and beautiful, but they also smell of rotting meat. This distinctly unpleasant odor attracts insects that help pollinate the flower.
During this five-kilometer-long trail, you will also see hundreds of Rajah Brooke butterflies. These stunning creatures with black and green hind-wings are named after James Brooke, who was once the Rajah (monarch) of Sarawak.