Magawa has cleared more than 141,000 square meters of land from 71 land mines and 38 items of unexploded ordnance, winner of the PDSA Gold Medal for "gallantry or devotion to duty".
Magawa is a rat. What have you done lately?
Last week it was announced that Magawa would be retiring in his dotage after five years of sniffing out landmines and UXO (unexploded ordnance) through APOPO HeroRATs Center, both an important charity and where travelers through Cambodia can give back to the local community and snuggle with some surprisingly adorable African giant pouched rats.
Cambodia and Laos are at risk from UXO left by America's war in Vietnam. There have been 64,700 UXO-related casualties in Cambodia since 1979, and impoverished communities in both Laos and Cambodia often set out in search of these bombs for scrap.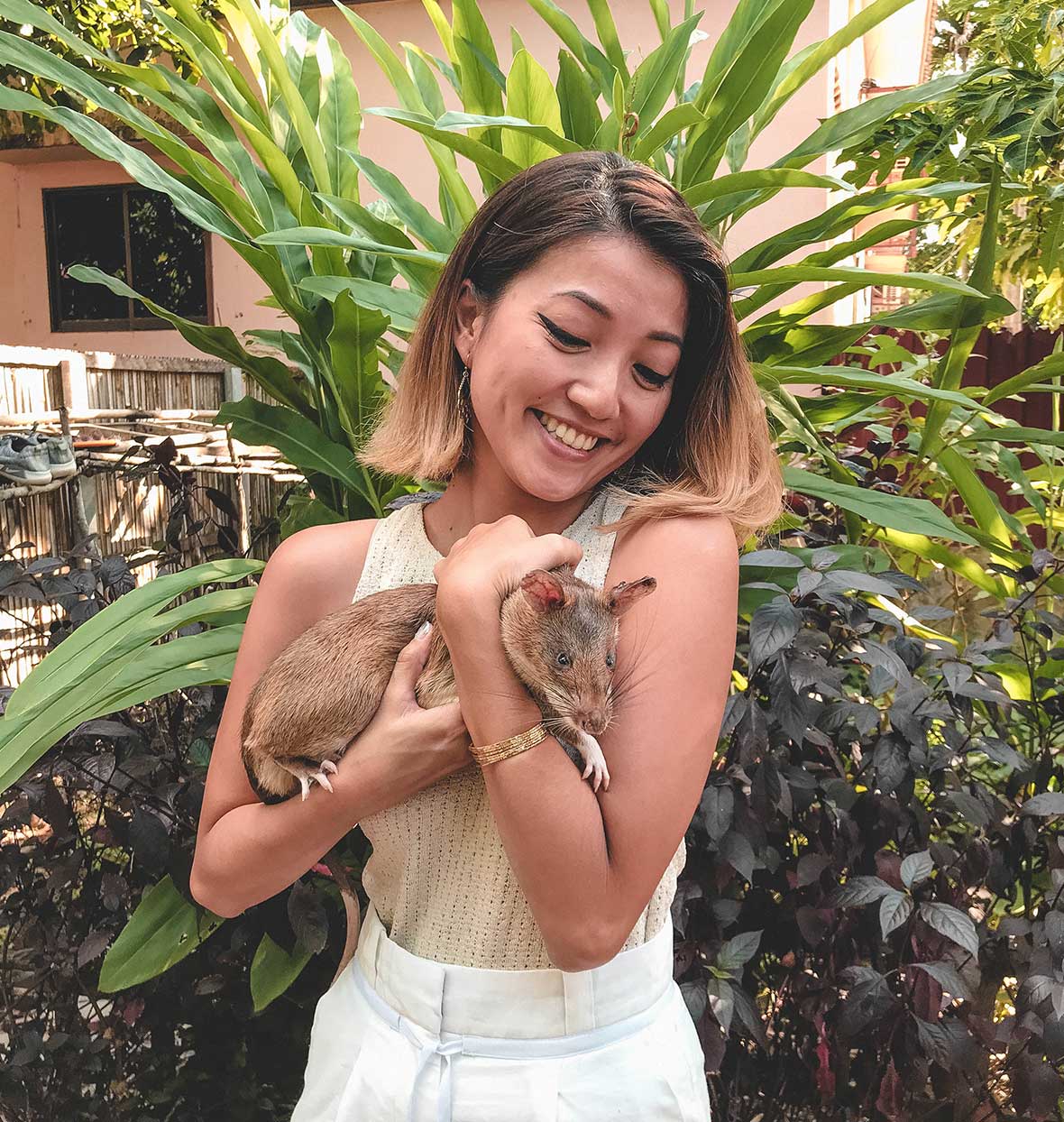 "My rat was P.Derr," says Trinity Nguyen, product director at Remote Lands, who visited the APOPO HeroRATs Center. "He was the biggest rat. He was resting because they rotate the rats in and out."
Rats are particularly well suited for sniffing out UXO because they are light enough to not trigger the explosive, and the APOPO HeroRATs Center make sure that they are not overworked. These valuable little rodents have handlers that see them through their journey from pest to adorable hero, undergoing intense training in Cambodia and in Tanzania.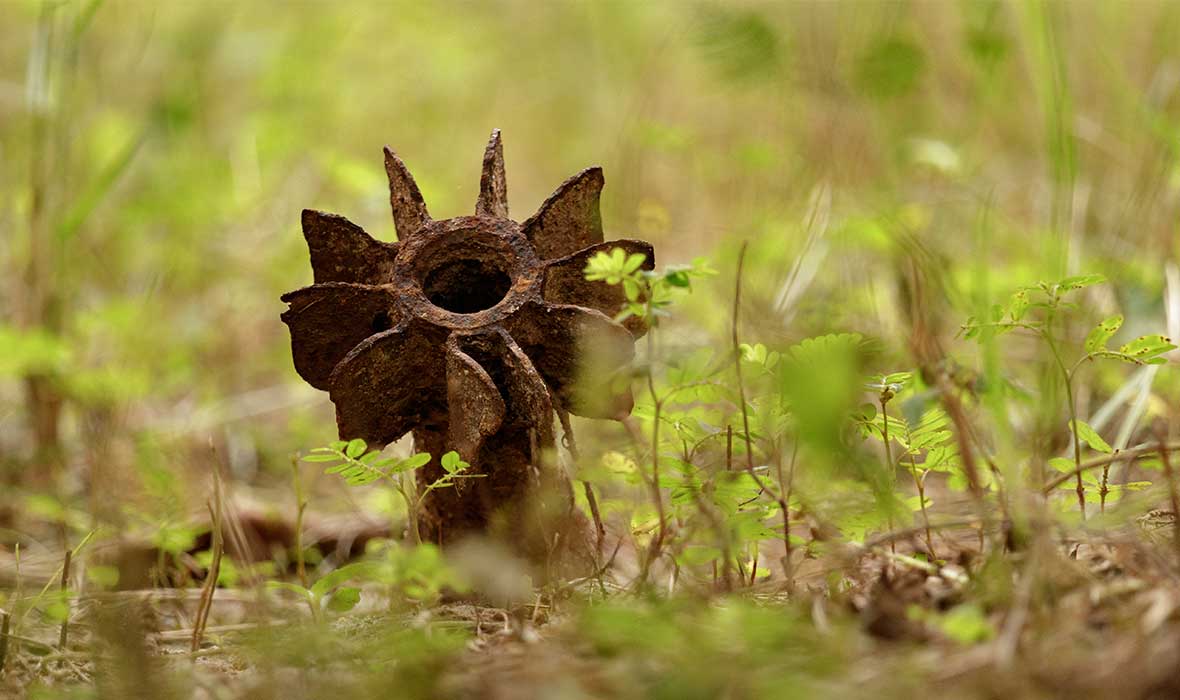 Magawa, the retiring rat, will spend the rest of his days bomb-free, however, the week Magawa retired, a group of 20 newly trained landmine detection rats that arrived in Cambodia in March were tested by the Cambodian Mine Action Center (CMAC) and passed with flying colors, a press release from APOPO stated. All the new recruits went through a period of acclimatization and retraining with their new Cambodian handlers.
The new platoon of HeroRATs arrive following the expansion of the APOPO Cambodia landmine clearance program, APOPO says. The additional HeroRATs will help boost the daily square meter coverage and clearance, which allows APOPO to help get local communities back on their land as quickly as possible.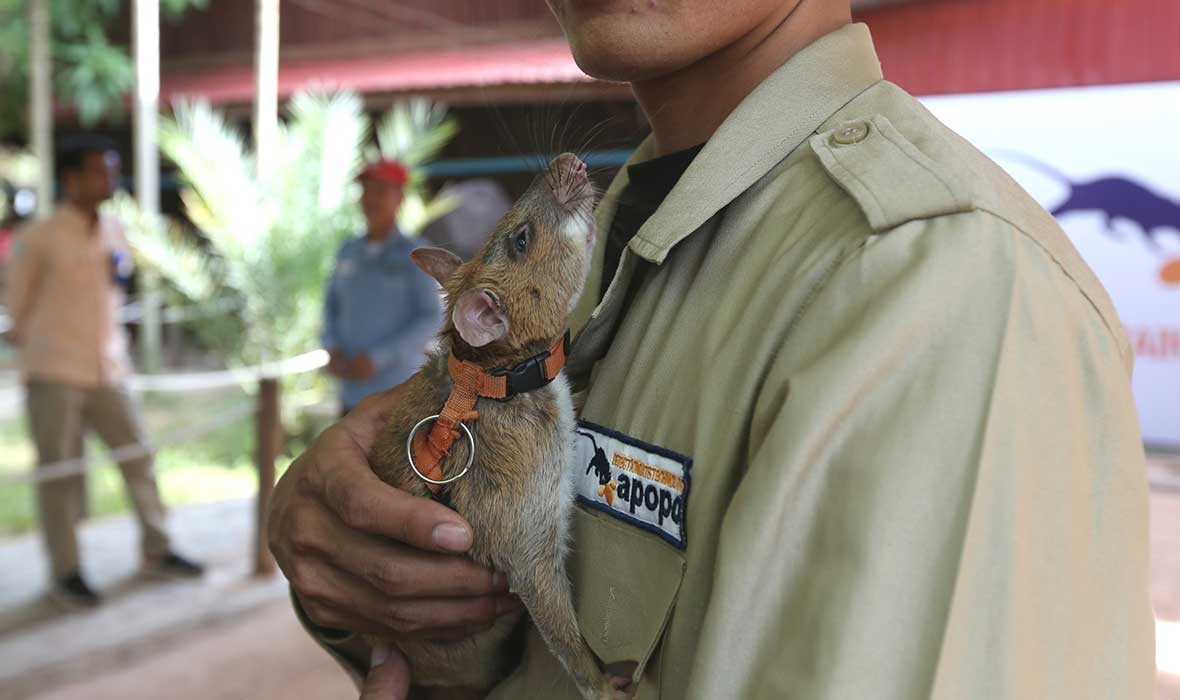 APOPO's Cambodia program began in 2014 and now clears more land each year than any other APOPO program, the charity says. In 2020 alone, APOPO Cambodia cleared 4,389,935 m2. APOPO is a Belgian non-governmental organisation and US non-profit which trains these particular rats, HeroRATs', to smell out both landmines and tuberculosis.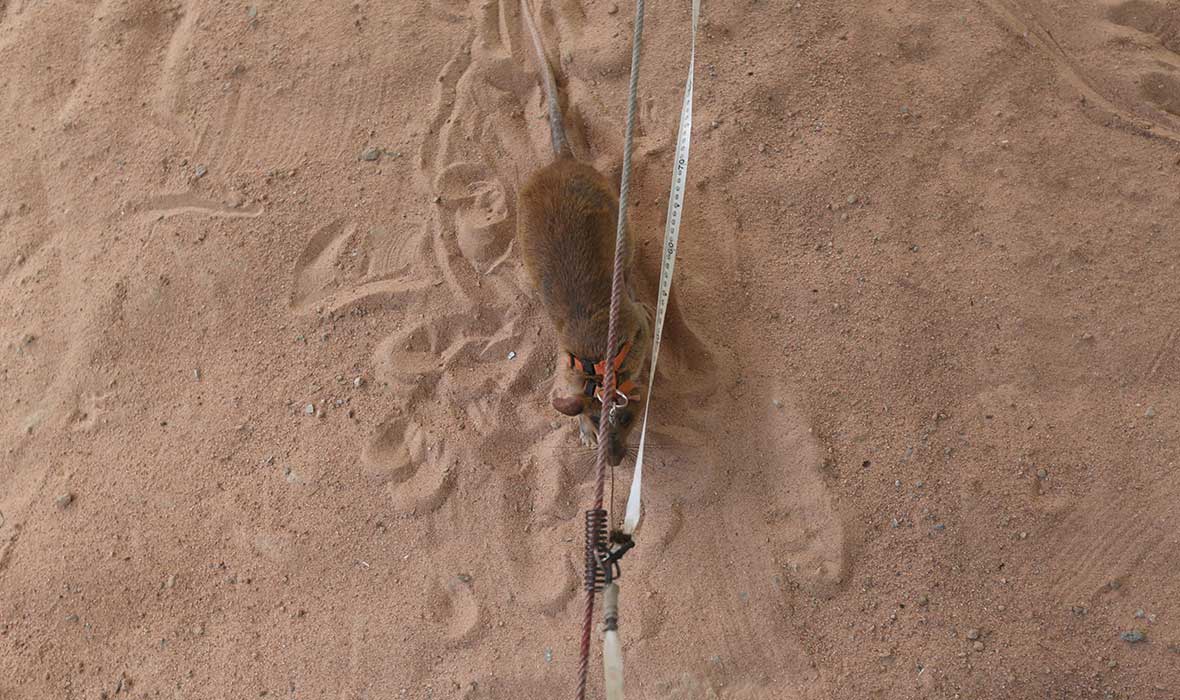 Patrons can donate directly to APOPO programs through their website, or, for the little more adventurous, visit Cambodia with Remote Lands for an up-close-and-personal visit, watching these brave little rats go through their paces. More specifically, travelers can join in the Community Impact & Conservation in Cambodia itinerary with Remote Lands on a 10-day journey of healing. Besides APOPO, travelers will visit rural villages with a local NGO, join rangers on anti-poaching patrols in Cardamom Forest, and contribute to the health of the marine habitats off of Koh Rong.