Example Itinerary
Beyond Luang Prabang: Exploring Northern Laos
This 7-day tour starts in the beautiful city of Luang Prabang, a UNESCO World Heritage Site of ancient temples, colonial architecture and undulating countryside. On this journey, you'll meet remote hill tribes, kayak through thick jungle, hike mountainous forest and enjoy sustainable stays in peaceful villages.
This itinerary is an example. It's designed to inspire you and provide you with thoughtfully curated ideas. You can choose to do this exact itinerary or completely personalize it. All trips are 100% bespoke.
Highlights
• Nam Ha National Biodiversity Conservation Area: A hike through these protected forests showcases the incredible flora and fauna of the region, and you may be lucky enough to encounter (or, at least, discover the tracks of) wild elephants, clouded leopards and tigers.
• Hill Tribes: It's a disservice to Laos' multitude of individual cultures to group all hill tribes under one umbrella, as you'll discover through visits to anthropological museums and encounters with Tai Lue, Khmu and Akha communities, to name but a few.
• Kayaking: The best way to explore rural Luang Namtha is with a kayaking excursion down the Nam Tha River, flanked either side by thick jungle - look out for sun bears and barking deer along the shore.
Day-by-Day
Day 1
Luang Prabang
You'll begin your journey in the UNESCO World Heritage city of Luang Prabang. This slow-paced city in north-central Laos was once the royal capital and many vestiges of its prestigious heritage remain. Mountainous green countryside and ancient temples characterize its terrain, with French colonial architecture, waterfalls, caves and rivers all part of its appeal. Tonight, you'll check into your Luang Prabang hotel for the night - the luxurious French colonial Amantaka is an excellent choice.
Day 2
Luang Prabang
Rise early this morning to see the monks on their morning alms walk through the city. This peaceful time of day is very serene, watching monks in their saffron robes on their procession around the city, collecting food offerings. Next, you'll travel to Wat Phou Si, Luang Prabang's highest peak. Climb the steep staircase to the summit, where you'll enjoy unsurpassed views over the region. Back in the city, you'll visit the Royal Palace Museum and the Silver Pagoda - both must-see sites when in Luang Prabang. After a full day of sightseeing, return to your luxury hotel.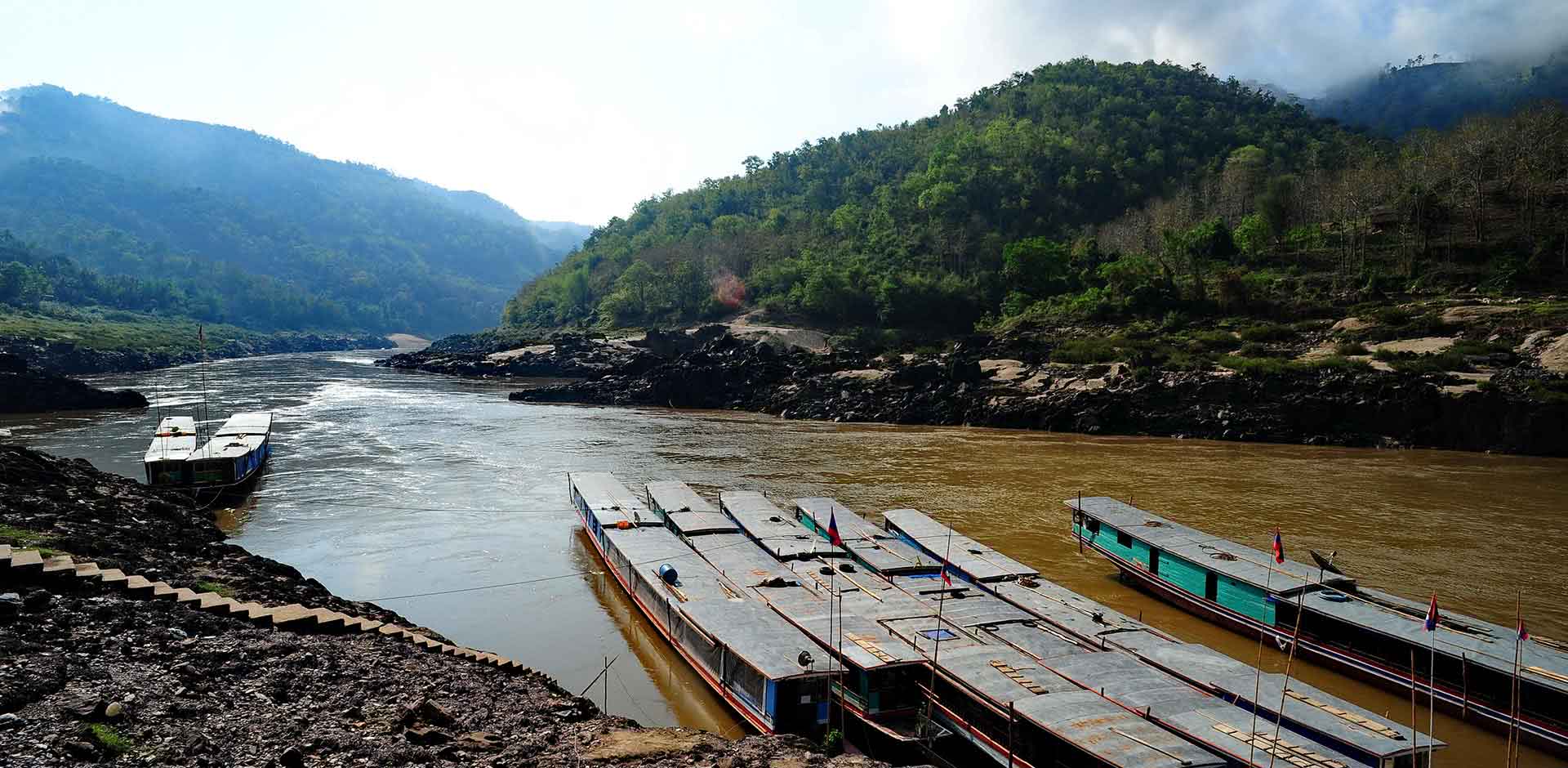 Day 3
Luang Namtha
Depart Luang Prabang this morning and drive for 4.5 hours to Luang Namtha, situated on the Tha River, or Nam Tha. You also have the option to fly to Vientiane, spend the night, and fly to Luang Namtha the following day. Visit the Luang Namtha Museum, where collections of anthropological importance are on display. Ethnic garb, tools, instruments, and artworks can be seen here, providing insight into local culture and history. You'll also visit Ban Nam Dee, the Lantern Village, where you can observe ethnic tradition in action and cool down by the beautiful Nam Dee waterfall. You'll return to Luang Namtha in the evening, where we recommend the Boat Landing Guest House, a comfortable eco-lodge located on the banks of Nam Tha River.
Day 4
Luang Namtha
Set off on an excursion into the countryside this morning, and visit remote hill tribe villages in the pristine mountain wilderness of Laos. You'll encounter more than a dozen different ethnicities on this tour and have a chance to learn about their cultures. A highlight of the day is dinner in one of the villages, where you'll be treated to organic local produce cooked in authentic local style. Spend the night at the Boat Landing Guest House in Luang Namtha.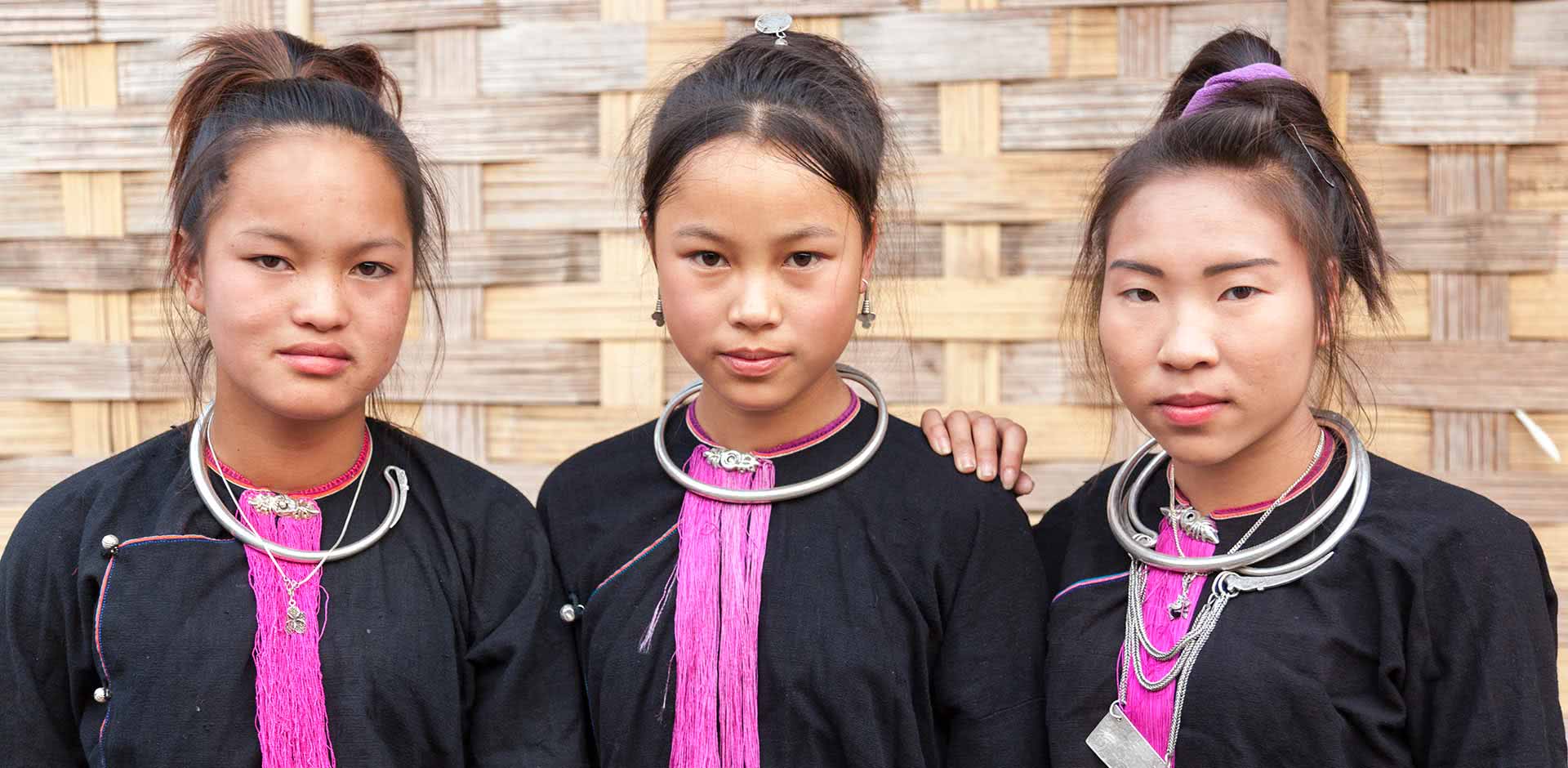 Day 5
Luang Namtha
The Nam Tha River winds through thick jungle, and today you can explore it from a different perspective, commandeering through forests, villages and countryside via kayak. You'll start in Ban Thai and travel downriver, with the chance to spot local fauna such as barking deer, sun bears and countless species of bird. Have an outdoor lunch on the riverbank. Return to your eco-lodge this evening.
Day 6
Muang Sing
Today you'll depart Luang Namtha and travel an hour to Muang Sing, a lazy town in northwestern Laos. Here you'll be able to enjoy the fresh country air with a hike through the lush protected forests of Nam Ha National Biodiversity Conservation Area, inhabited by elephants, clouded leopards, sun bears and tigers. In these mountains you'll meet the Akha people amongst other hill tribes - each of them more than willing to show you a glimpse of Laotian rural life. Today you'll also have the chance to visit the local markets and bargain for handicrafts, including locally-woven silk, needlepoint, and traditional clothing. In the evening, check into the Phou Lu Resort, an eco-lodge offering cozy bungalows set in tropical gardens.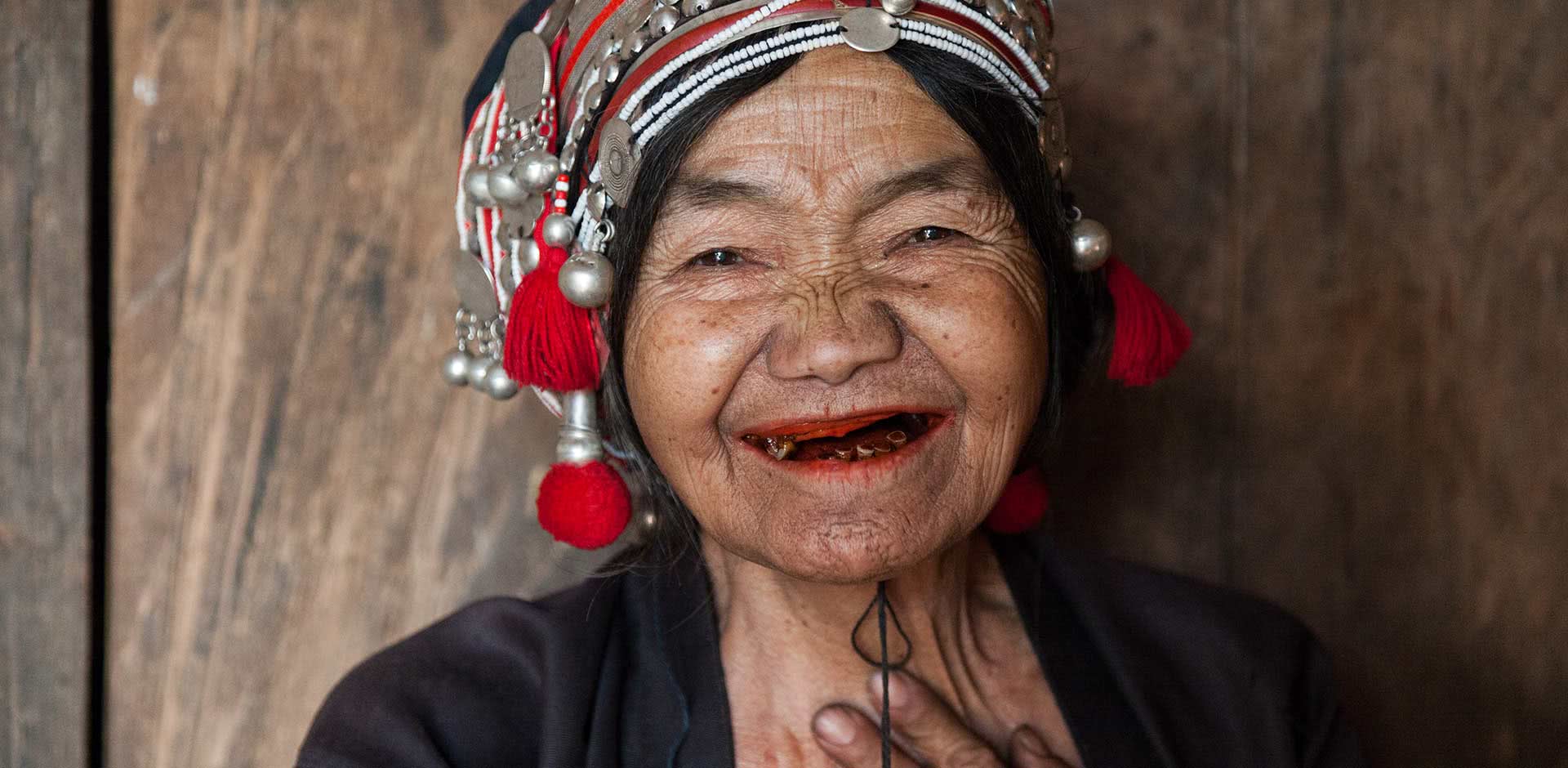 Day 7
Vientiane
Have a leisurely morning before a flight to the capital, where you can connect to your departing flight.
TERMS AND CONDITIONS
Price is based on double or twin hotel room occupancy and includes accommodation, transfers, car/driver, English-speaking guide, activities and entrance fees, breakfasts and some casual lunches while touring. Flights and optional special activities will be quoted separately. Most personal expenses, including dinners, alcoholic beverages, spa treatments and gratuities can be paid on the spot while traveling. Prices may vary depending on season, choice of accommodation and other factors.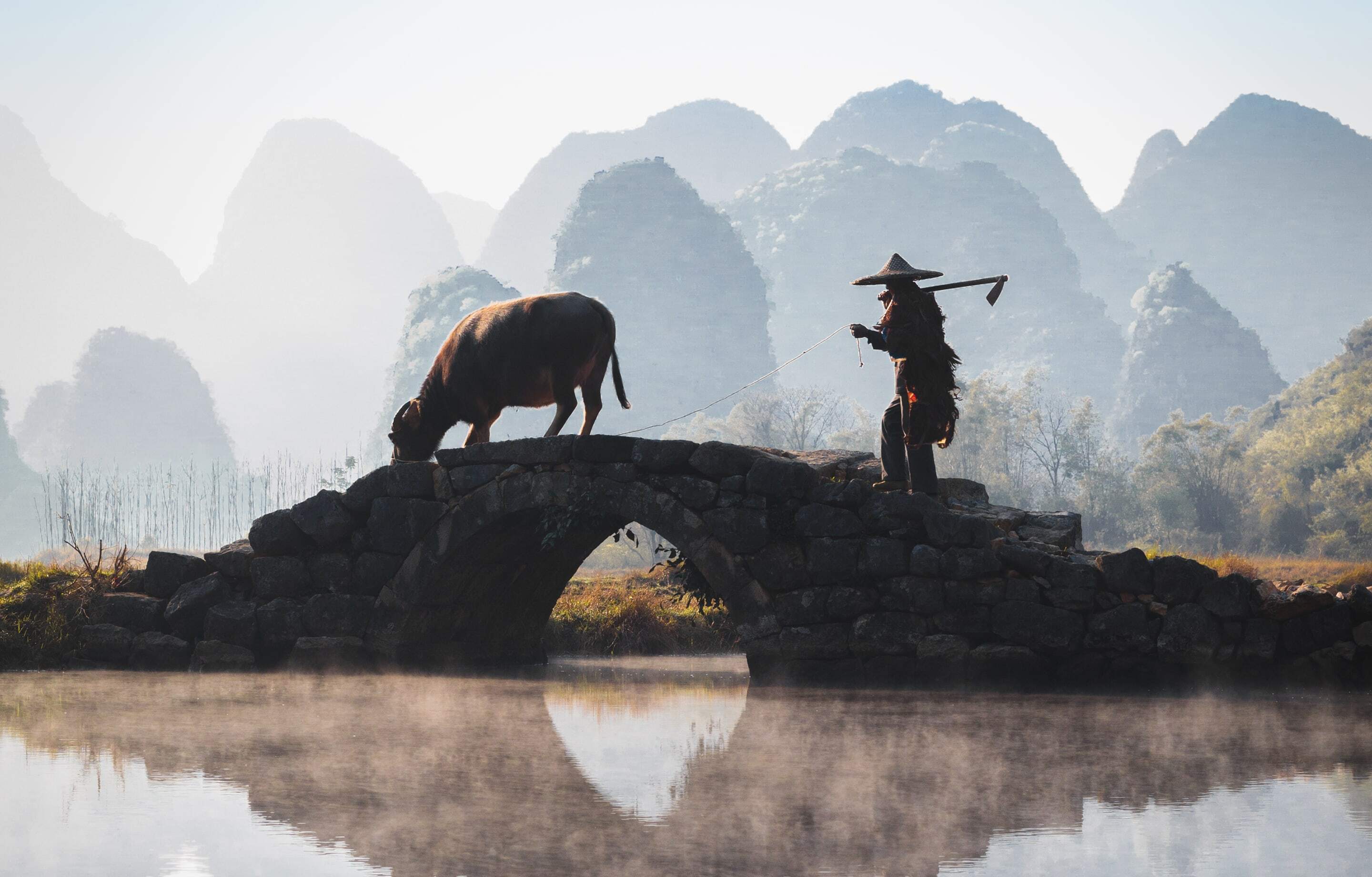 Why Remote Lands?
Exclusively Asia
With Remote Lands you'll travel with people who have made Asia the solitary focus of their own lifelong adventure. As our guest, you'll discover Asia on a journey that is completely, authentically your own, adapted from our own remarkable experiences and adventures over the years.
With Remote Lands you'll travel with people who have made Asia the solitary focus of their own lifelong adventure. As our guest, in the continent that our north American founders Catherine and Jay have adored and explored for decades, you'll discover Asia on a journey that is completely, authentically your own, adapted from our own remarkable experiences and adventures over the years.
Travelogues
An Asia-focused magazine brought to you by Remote Lands – a platform for adventure, luxury, and authenticity from experts and explorers around the continent.
What Others Say
Here is a small selection of the kind words our guests have said about us, as well as features by journalists and travel writers.
From the moment I happened upon the REMOTE LANDS website over a year ago, browsed the options, I knew that this would be well worth it. The entire staff is nothing less than professional with service that made us feel like royals.
This was truly the trip of a lifetime. Magical destinations, the most luxurious hotels in the world, and the most wonderful travel companions we could've wished for. We were treated like family everywhere we went and we have 14 new best friends.
We have used some of the top rated travel specialists all over the world and, without question, Catherine Heald and Remote Lands are at the very top of the list!