Example Itinerary
Northern Laos by Motorbike: A Thrilling Journey
This challenging-yet-rewarding motorbike journey through Northern Laos' exotic, stunning landscape makes for a wonderfully-memorable holiday experience. Rev your way through the streets and dirt tracks of Vientiane, Xayabouly, Luang Namtha, Nong Kiau and Luang Prabang, stopping to take in UNESCO Heritage Sites, national parks, waterfalls, temples, and a host of other treats along the way. This exhilarating journey across Laos is guaranteed to leave you memories to last a lifetime.
This itinerary is an example. It's designed to inspire you and provide you with thoughtfully curated ideas. You can choose to do this exact itinerary or completely personalize it. All trips are 100% bespoke.
Highlights
• Motorbiking: Ride over dirt roads, through bamboo groves and tribal villages, wind around hairpin mountain bends and along the bubbling Mekong - the best way to explore rural Laos is arguably on two wheels.
• Hill Tribes: Laos is one of the most ethnically diverse countries in the world, as you'll discover when you meet Yao, Red Akha, Khmu and Black Tai peoples, to name but a few.
• Nam Phouy National Protected Area: Home to the largest wild elephant population in the country, Nam Phouy's forest-covered mountains offer sanctuary to an abundance of wildlife.
Day-by-Day
Day 1
Vientiane
Arrive in Vientiane, the capital of Laos, and check in to your hotel. We recommend the luxurious Settha Palace Hotel for its French colonial charm. Get acquainted with your new surroundings, and enjoy the rest of the day at your leisure, perhaps exploring the city or relaxing at the hotel's pool or spa.
Day 2
Paklai
Today, you'll be heading to Paklai district in Xayabouly Province by motorbike. Ride the sometimes dirt, sometimes paved road through bamboo groves, past hill tribe villages, and across long, scenic stretches of the Thai/Lao border. Enjoy lunch at a local restaurant in Sanakham, before climbing through steep mountains to a crossing over the Mekong River. Take a load off once arrived in Paklai, and rest up at the small, simple guesthouse.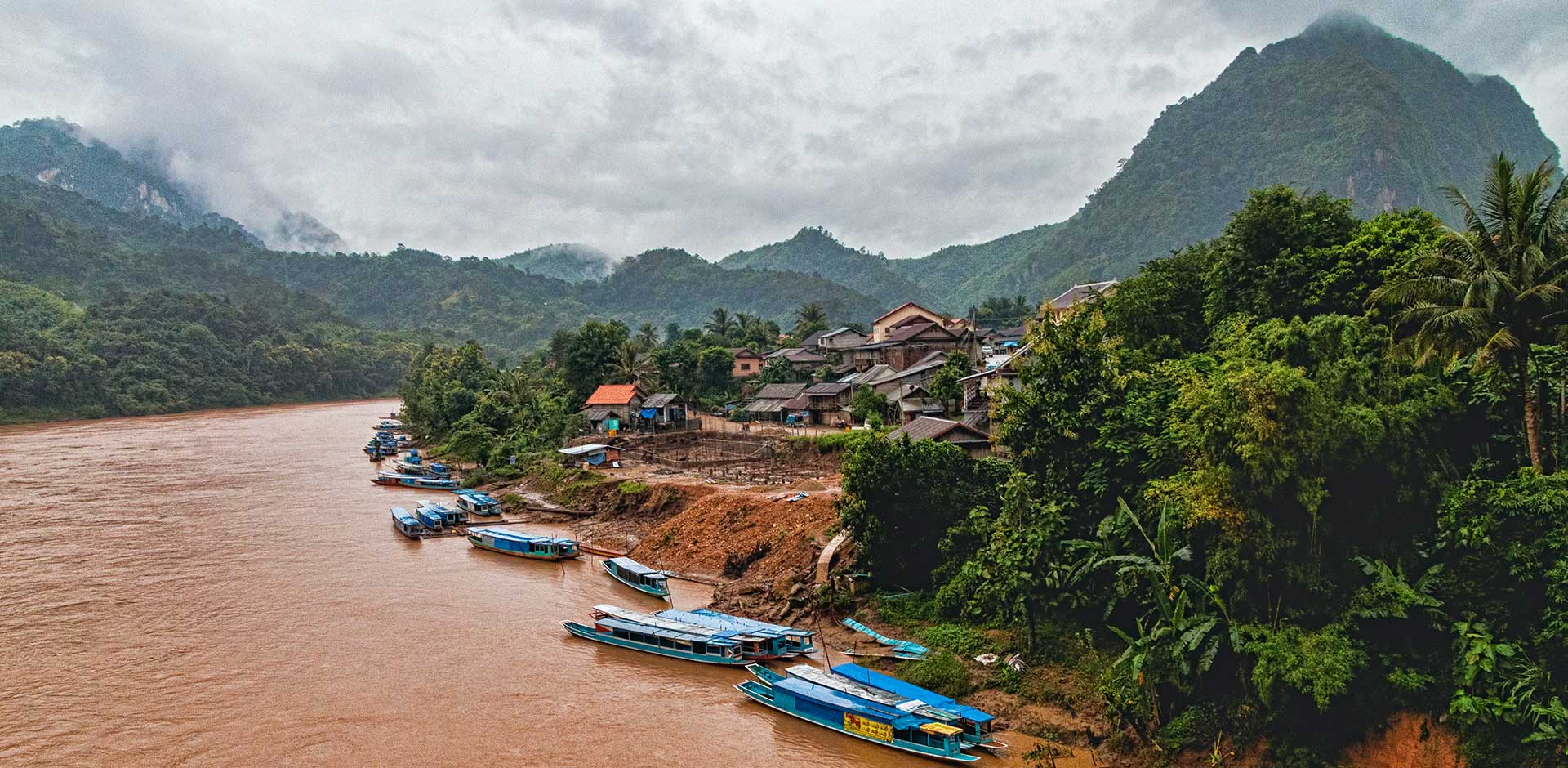 Day 3
Sayaboury
Wake up bright and early today and hit the dirt road once again. Stop for lunch at a local restaurant in Ban Thongmixay. This afternoon will take you through Nam Phouy National Protected Area, nestled into the forested mountains of the Luang Prabang Range and known for its ubiquity of wildlife. You'll arrive in Sayaboury town, the capital of the province, late this afternoon. Spend tonight at a guesthouse.
Day 4
Ban Khop
Today's ride will be long and challenging, as you meander through Hmong and Khmu villages of lowland Laos. Stop for lunch at a Ban Hongsa restaurant, ahead of the next 103-mile leg of the journey to Ban Khop. Once arrived, check in to a local guest house and relax for the night.
Day 5
Vieng Phouka
Start your day off with a relaxed breakfast. You'll then hop on your bike for a quick ride to Pak Khop, where a three-hour boat ride will take you and your bike to Pak Tha, the point where the Namtha and Mekong rivers meet. After this nice break, you'll be back on the motorbike, riding about 40 minutes to Houay Xai. In the afternoon, you'll continue onwards to Vieng Phouka, which you'll reach before evening time. Check in to your guesthouse, before heading out to visit nearby villages.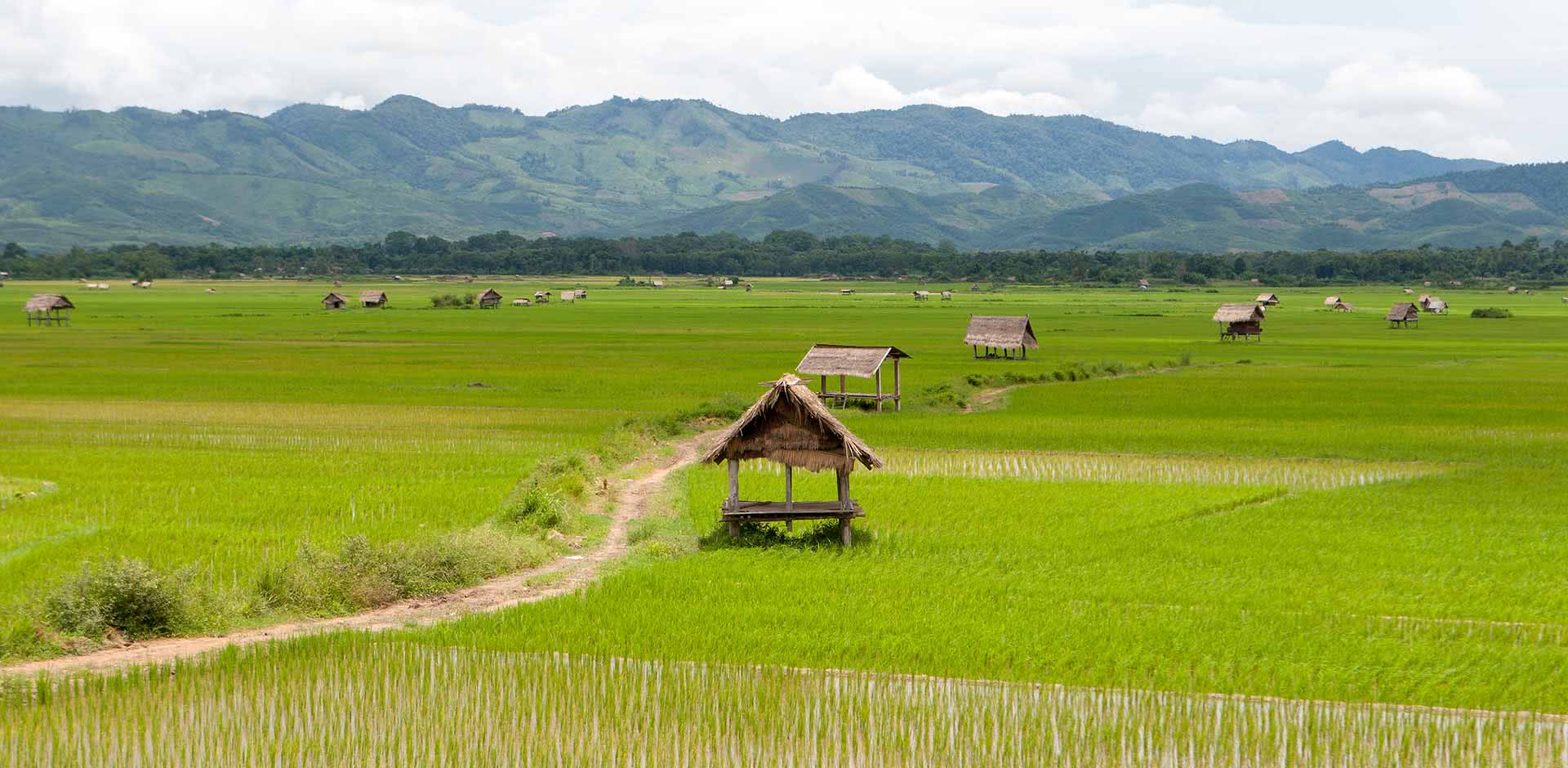 Day 6
Ban Boun Tai
Nam Ha National Protected Area is blanketed with mixed deciduous forest - this will be among your destinations today, crossing three small streams and climbing to Pou Vieng Mountain's peak. Stop to enjoy the stunning view. Lunch will be served near the banks of the Nam Tha River, which you'll be crossing afterwards. Visit Na Mor village before travelling on to Ban Boun Tai, your final destination today.
Day 7
Nongkiau
Today, visit the minority villages of the Yao, Red Akha, and Khmu ethnic groups, and gain some insight into their age-old traditions and culture. Lunch will be served in Oudomxay town. This afternoon, the ride will be relatively easy and very scenic. When you reach Nongkiau, you may check in to a local guest house and relax your tired legs for the evening.
Day 8
Nongkiau
Wake up early today and catch the sun rising over the limestone mountains – an unforgettable view! Next, you'll take a leisurely boat on the Nam Ou River, and arrive in Black Tai village, where you'll spend the evening immersed in the local Thai Dam culture and traditions. Learn about their unique ways of living and spiritual worship. This evening, you will return to your guethouse in Nongkiau.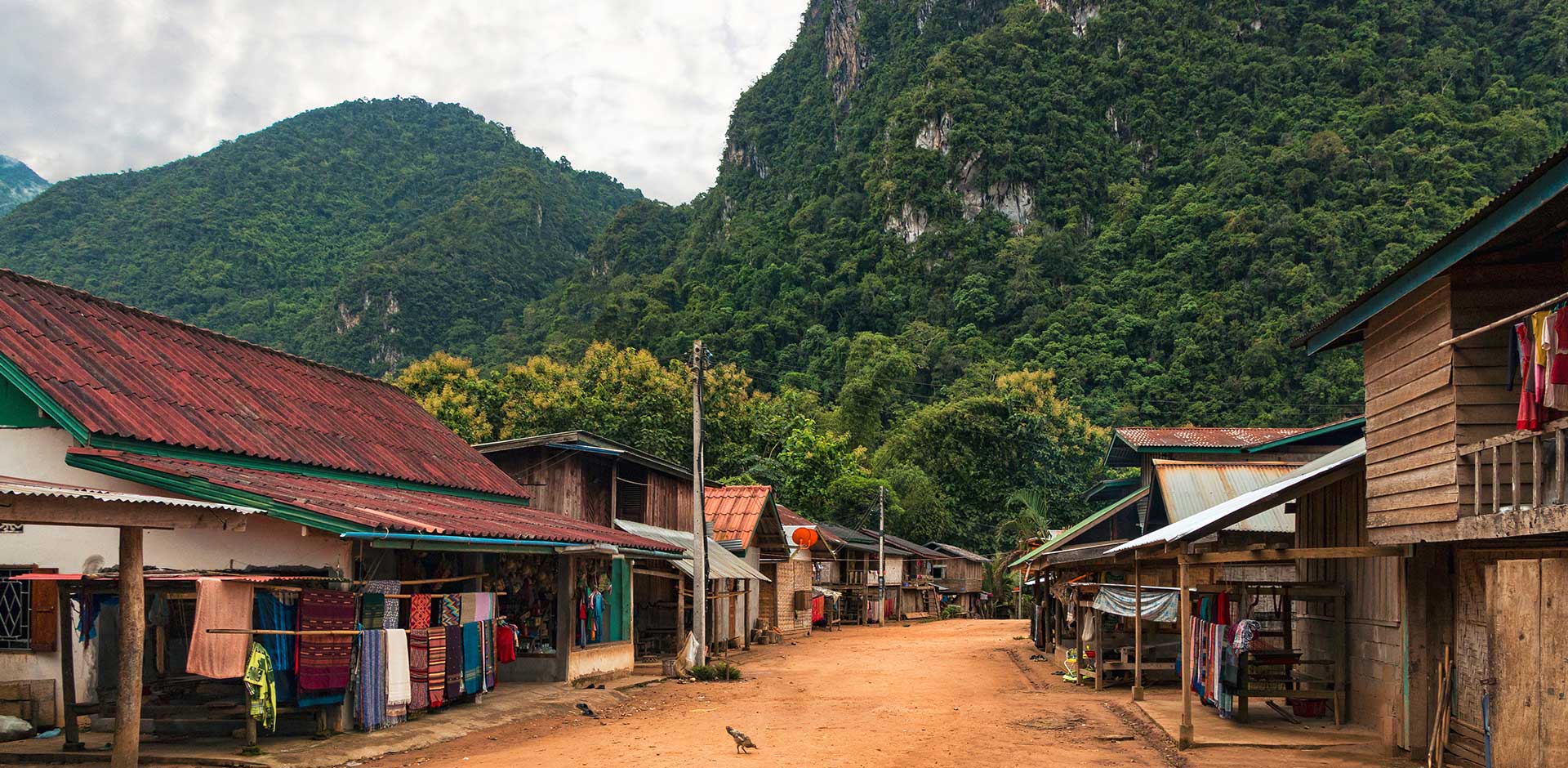 Day 9
Luang Prabang
Today, you're driving to Luang Prabang, the former government center and royal capital of the Kingdom of Laos. This will be a 71-mile thrilling ride offering great views. Stop by minority villages along the way to see rural Laotian life in the north. Enjoy lunch in Oudomxay, after which the rest of the ride is easy. Spend the night at a luxury hotel in Luang Prabang-- we recommend either Amantaka or Hotel de la Paix.
Day 10
Luang Prabang
Enjoy the lovely sights of Luang Prabang today. Head to the National Museum, housed in the former Royal Palace. Visit Wat Xieng Thong and Wat Visoun, two of the city's most important temples. You'll observe the intricate weaving and paper-making processes in Ban Phanom and Ban Xang Khong. This afternoon, you'll be treated to the stunning Kuang Si waterfall, one of Southeast Asia's most beautiful natural landmarks. Stroll through the town this evening, perhaps picking up some souvenirs from the night market, before heading back to your hotel.
Day 11
Vang Vieng
Drive your motorbike all the way to Vang Vieng today - a jaw-droppingly beautiful journey. Vang Vieng was once a backpacker district famous for its tubing adventures, and less known than it ought to be for its picturesque landscape and natural beauty. Arrive in Vang Vieng this evening after your ride through Kasi district, and check in to your local guest house.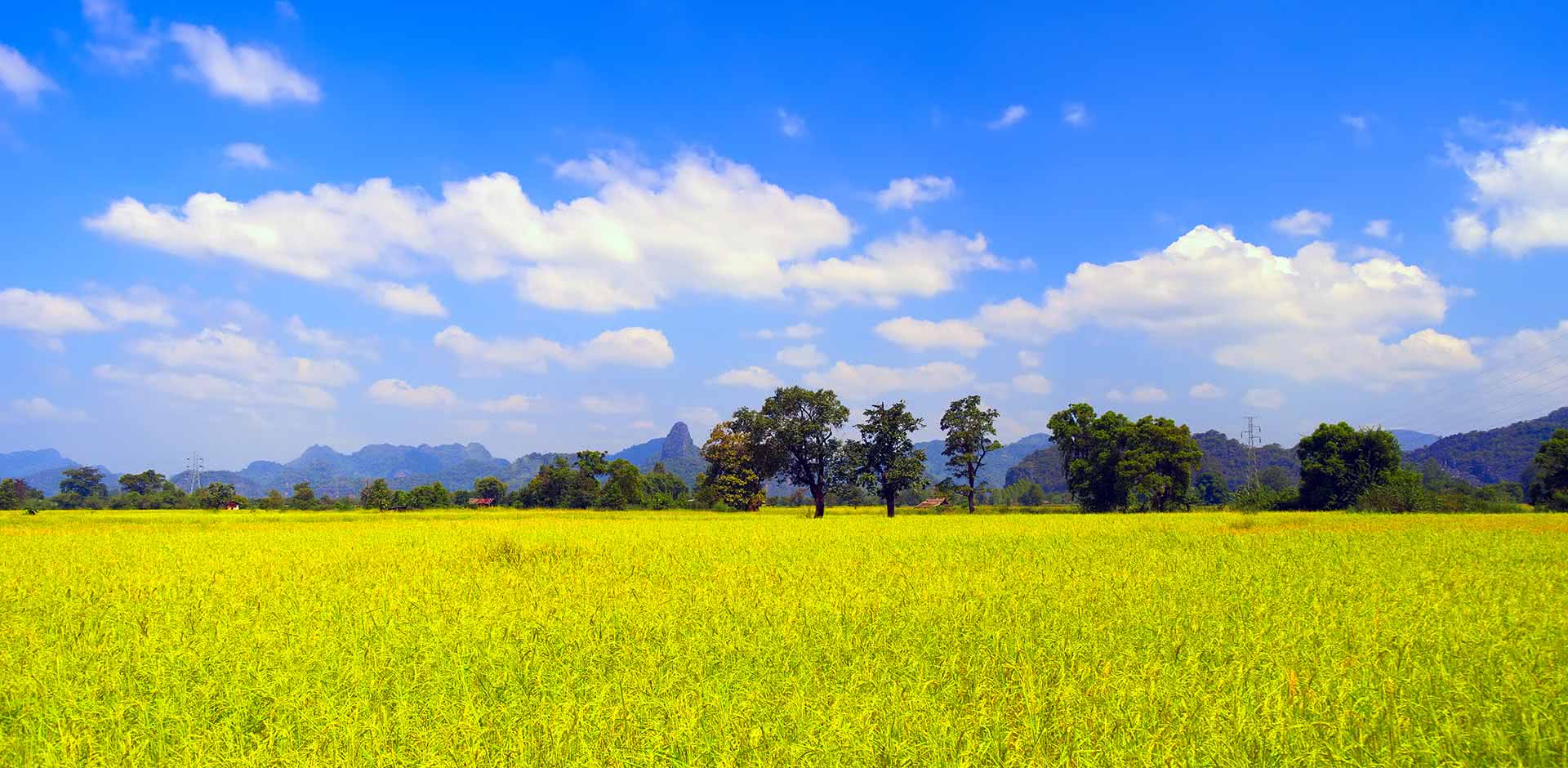 Day 12
Vang Vieng
Explore the sights of Vang Vieng today - meander through its mystical caves, climb up its rock walls, kayak its rivers, or cycle around the charming town. Choose any adventure, and you're guaranteed to have a memorable, thrilling, fun time. After your exciting day, enjoy some leisure time to check out the city's vibrant nightlife.
Day 13
Vientiane
Head back to Laos' relaxed capital, Vientiane today, where you'll embark on a city tour. You'll hit major sites, including the golden That Luang Stupa, which holds centuries upon centuries of secrets; and Talat Sao Market, where you can sample some of the city's freshest produce. Stop by some boutiques to pick up unique curios, before heading back to your hotel.
Day 14
Departure
After breakfast this morning, you will be transferred to the airport for your onward journey.
TERMS AND CONDITIONS
Price is based on double or twin hotel room occupancy and includes accommodation, transfers, car/driver, English-speaking guide, activities and entrance fees, breakfasts and some casual lunches while touring. Flights and optional special activities will be quoted separately. Most personal expenses, including dinners, alcoholic beverages, spa treatments and gratuities can be paid on the spot while traveling. Prices may vary depending on season, choice of accommodation and other factors.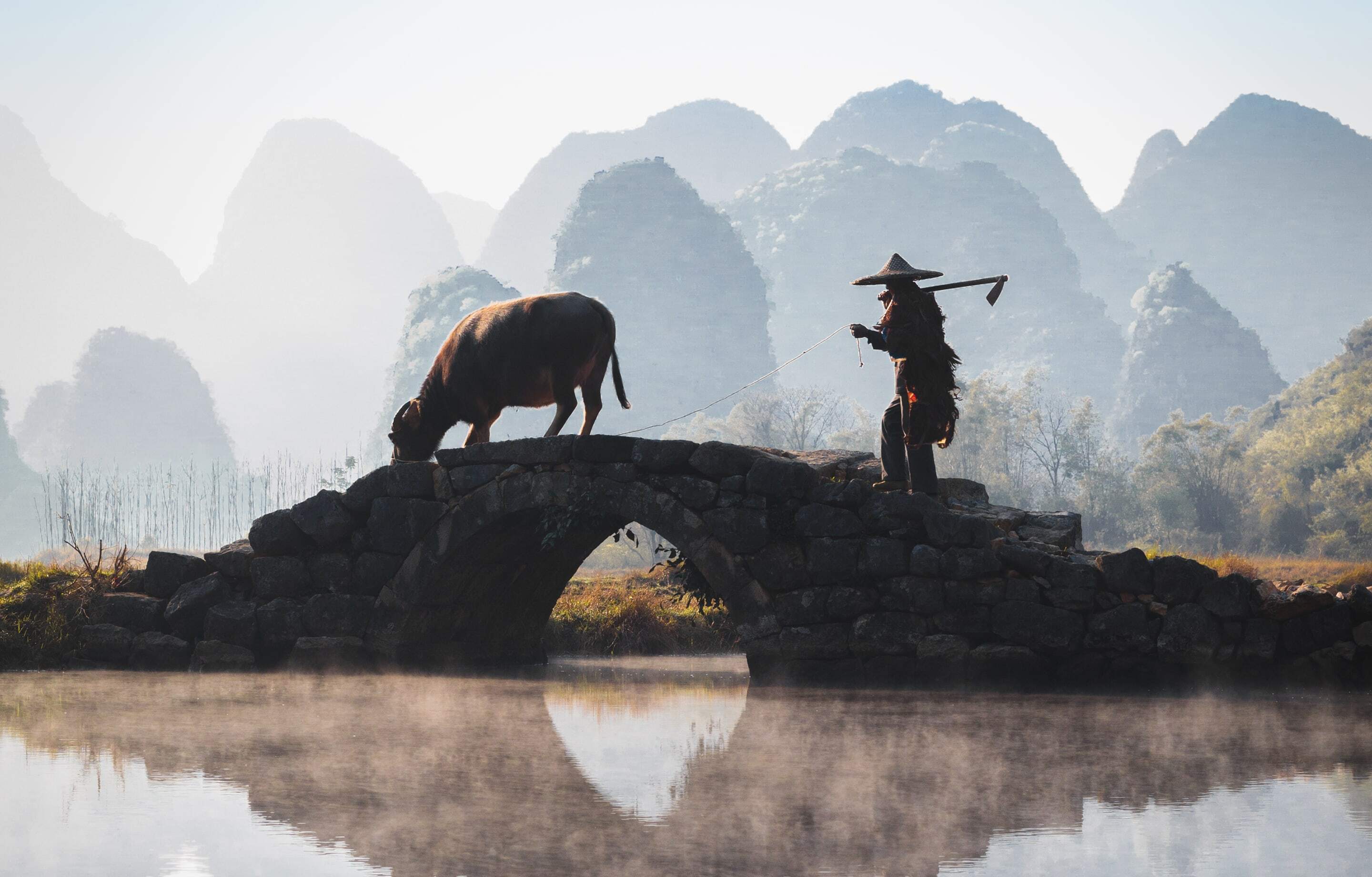 Why Remote Lands?
Exclusively Asia
With Remote Lands you'll travel with people who have made Asia the solitary focus of their own lifelong adventure. As our guest, you'll discover Asia on a journey that is completely, authentically your own, adapted from our own remarkable experiences and adventures over the years.
With Remote Lands you'll travel with people who have made Asia the solitary focus of their own lifelong adventure. As our guest, in the continent that our north American founders Catherine and Jay have adored and explored for decades, you'll discover Asia on a journey that is completely, authentically your own, adapted from our own remarkable experiences and adventures over the years.
Travelogues
An Asia-focused magazine brought to you by Remote Lands – a platform for adventure, luxury, and authenticity from experts and explorers around the continent.
What Others Say
Here is a small selection of the kind words our guests have said about us, as well as features by journalists and travel writers.
From the moment I happened upon the REMOTE LANDS website over a year ago, browsed the options, I knew that this would be well worth it. The entire staff is nothing less than professional with service that made us feel like royals.
This was truly the trip of a lifetime. Magical destinations, the most luxurious hotels in the world, and the most wonderful travel companions we could've wished for. We were treated like family everywhere we went and we have 14 new best friends.
We have used some of the top rated travel specialists all over the world and, without question, Catherine Heald and Remote Lands are at the very top of the list!