Example Itinerary
Treetops and Tribes of the Bolaven Plateau
Explore the remote, lush, wild jungle of southern Laos from the treetops before spending time with some of the most remote villagers in southern Laos. Zipline high above the forest floor and trek through the forest as you look for some of the wildlife of the wilderness. Learn about the rare cultures of several ethnic minority tribes living in the remote areas. This seven-day itinerary takes you from Pakse and deep into the forest and surrounding villages of the Bolaven Plateau. This exhilarating holiday is full of adventure, nature and culture!
This itinerary is an example. It's designed to inspire you and provide you with thoughtfully curated ideas. You can choose to do this exact itinerary or completely personalize it. All trips are 100% bespoke.
Highlights
• Outdoor Adventure: Make like the local primates and swing through jungle canopy, ziplining over the treetops of Ban Nong Luang.
• Coffee: Breathe deeply as you stroll through aromatic coffee fields, then indulge in a freshly brewed cup of Lao coffee.
• Hill Tribes: Learn about animism practices at an Alak village, then meet the Brao women known for their large ivory earrings and intricate face tattoos.
Day-by-Day
Day 1
Pakse
Arrive in Pakse, the third largest city in Laos, and check into your hotel-- we recommend either the Champasak Grand Hotel or the Champasak Palace Hotel. Spend the rest of this afternoon exploring the city before relaxing and enjoying dinner at your hotel or a local restaurant. Afterwards, stretch your legs with a stroll along the Mekong or Sedone rivers. Pakse is well known for its relaxed atmosphere and leisurely pace, and we encourage you to rest ahead of the next few days of challenging hikes and ziplining.
Day 2
Ban Nong Luang
Get an early start and begin your adventure by driving approximately one hour to the village of Ban Nong Luang. After arrival, take a stroll through the town and talk with some of the villagers to get an idea of what their daily lives are like in this remote part of Laos. Get to know your local guides as they brief you on safety procedures and equipment before setting out on your treetop excursion. Embark on a hike through aromatic coffee fields, fresh vegetable gardens, and steep ravines. Enjoy a breathtaking tour of the canopy on a walkway strung high above the forest floor. After passing Tiger and Kamet waterfalls and stopping for a swim, you will begin your ziplining adventure. After an incredible, if not long and tiring day, you will retire to your tree house, situated over 30 feet above the forest floor.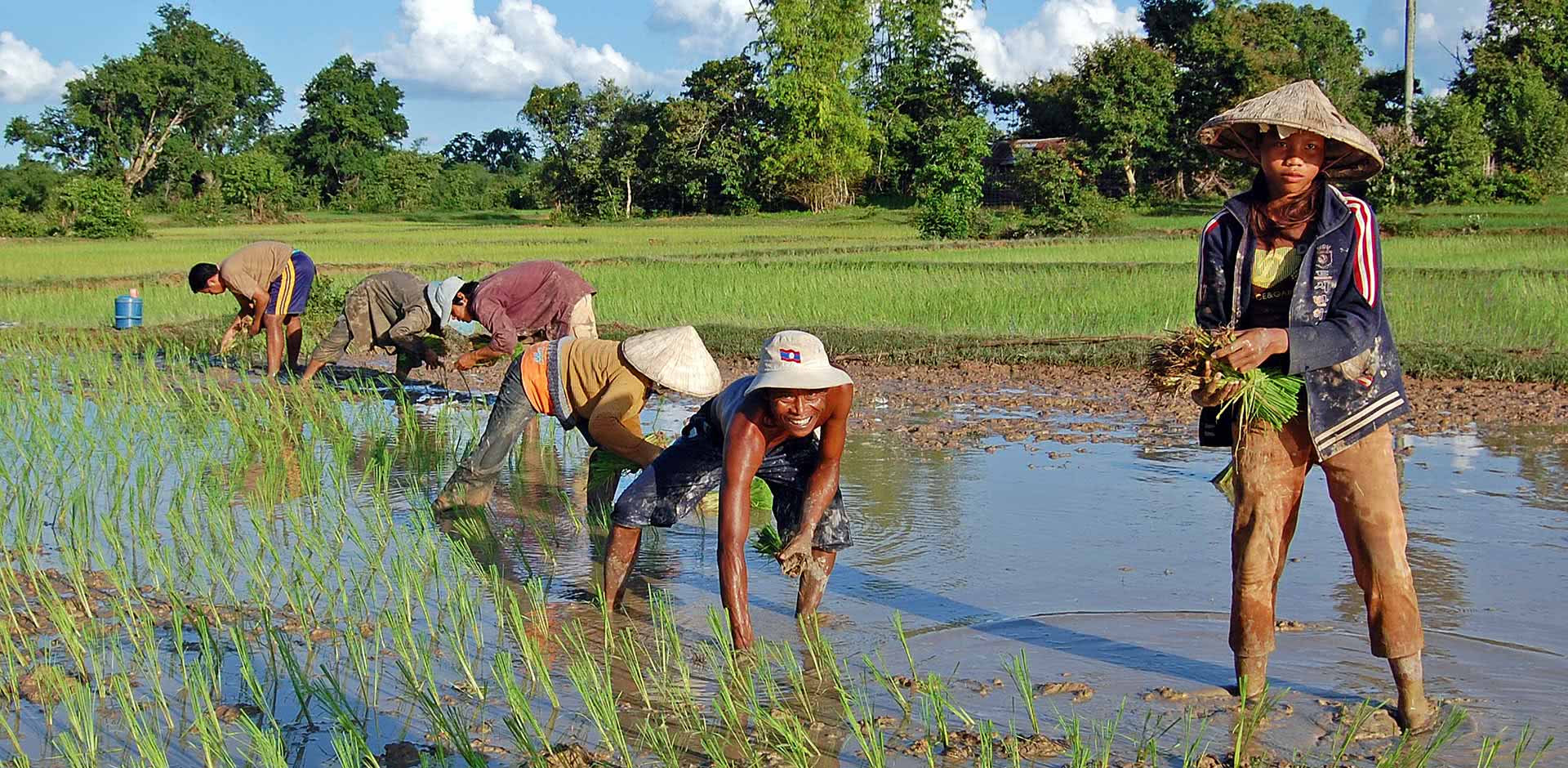 Day 3
Treetops
This morning you will wake up in the trees before enjoying breakfast ahead of a short hike to the first zipline. Enjoy the sounds and feeling of being deep in the forest. Your guide is an expert on the overhead canopy and will assist you as you navigate from line to line. Today's highlight will likely the the 400 meter flight between trees. After ziplining, enjoy a rest and refreshing swim in Red Rock Stream. Spend the night relaxing in your simple tree house accommodation.
Day 4
Paksong
Transition this morning from the forest canopy to the forest floor and enjoy a challenging hike uphill, passing massive trees and through rich forest. You will eventually reach a steep cliff face that would seem to be the end of the road for many. For you, it is merely another change of pace, as you will traverse the steep rock wall on a via feratta, a series of iron bolts and rungs implanted into the rock. It is a very safe and supremely thrilling experience. After another hike back to town, you will drive to Paksong in the heart of the Bolaven Plateau, an area well-known for its coffee production and export. Spend this evening at Si Nouk Resort in Paksong.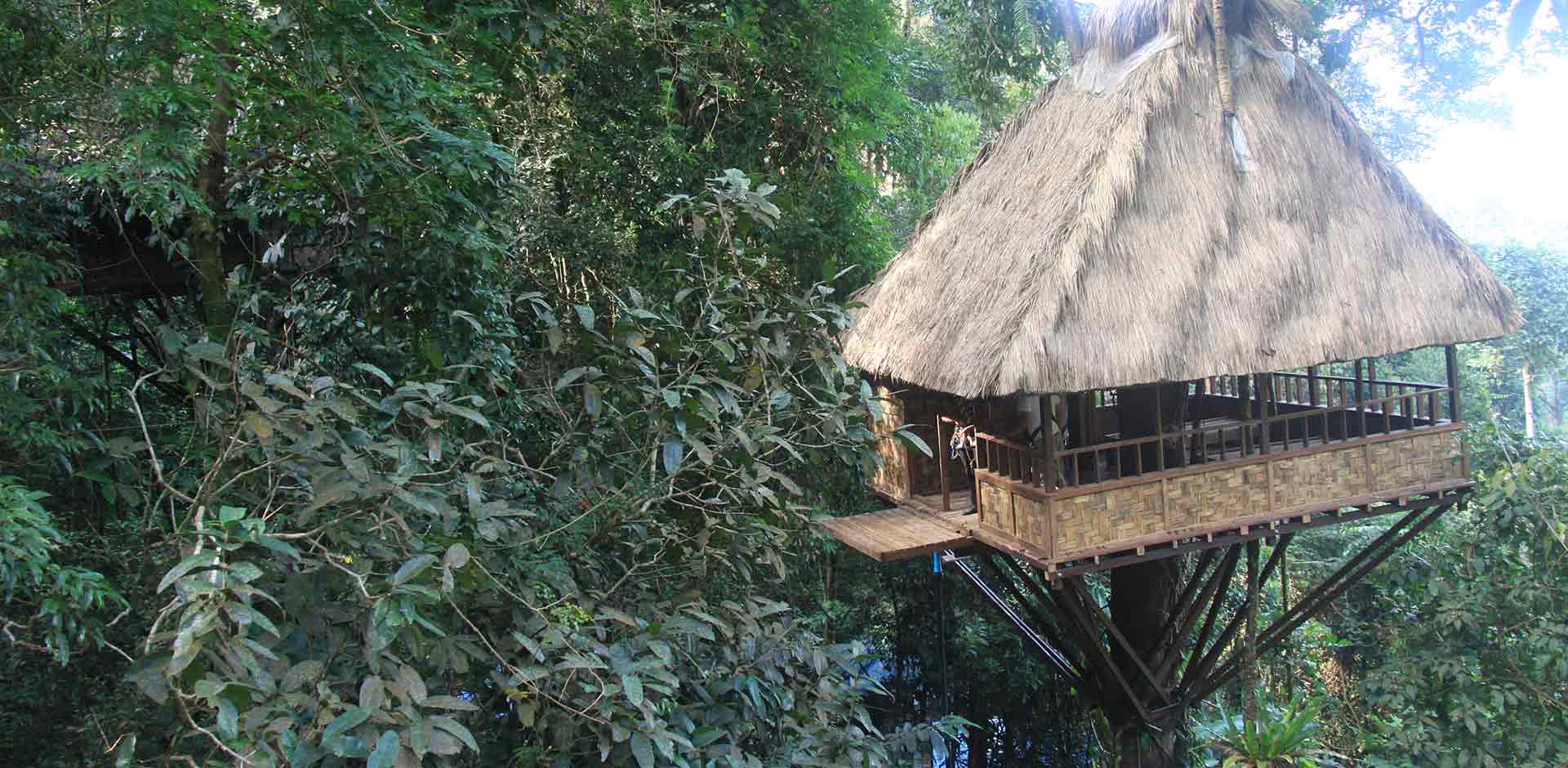 Day 5
Sekong
This morning, you will drive around 1 hour northeast towards the Vietnam border to Sekong, visiting an Alak village along the way. The Alak are an ethnic group of southern Laos who practice a form of animism. Their living situation is unique in that there are many smaller houses situated in a circular pattern around a central communal home. After spending time with the people living here, you will move on to your accommodation in Sekong to spend the night.
Day 6
Attapeu
Begin the morning by taking a 1-hour drive south to Attapeu Province, where you will visit the Brao ethnic group, certainly one of the highlights of the trip. This unique ethnic minority has a rare preserved culture that not many tourists are able to experience. Another group that follows animistic beliefs, the Brao women are also unique in how they wear very large ivory earrings and tattoo their faces. Spend time here to get a feel for remote life in this region of Laos, close to the border with Vietnam. Spend tonight in Attapeu ahead of your transfer back to Pakse tomorrow.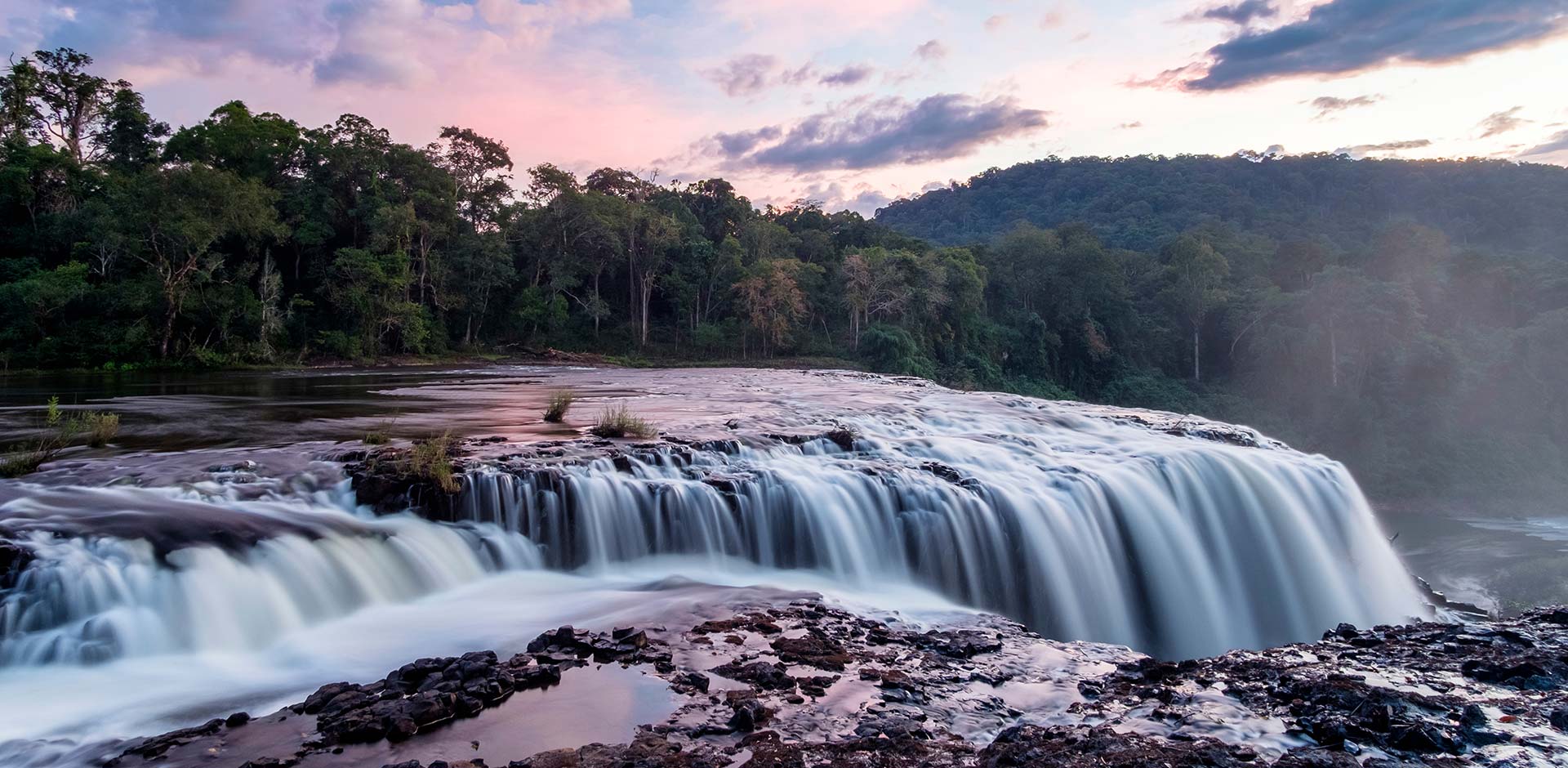 Day 7
Pakse
Rise early this morning to begin your 3-hour drive back to Pakse. Although the transfer is lengthy, it is not dull. You will have the opportunity to see dramatic landscapes and visit the Taoy villages along the way. The villages are composed of the Ban Lan Yao, Taian Ban and the Lan Yao Neau. After reaching Pakse, you will connect to your onward flight.
TERMS AND CONDITIONS
Price is based on double or twin hotel room occupancy and includes accommodation, transfers, car/driver, English-speaking guide, activities and entrance fees, breakfasts and some casual lunches while touring. Flights and optional special activities will be quoted separately. Most personal expenses, including dinners, alcoholic beverages, spa treatments and gratuities can be paid on the spot while traveling. Prices may vary depending on season, choice of accommodation and other factors.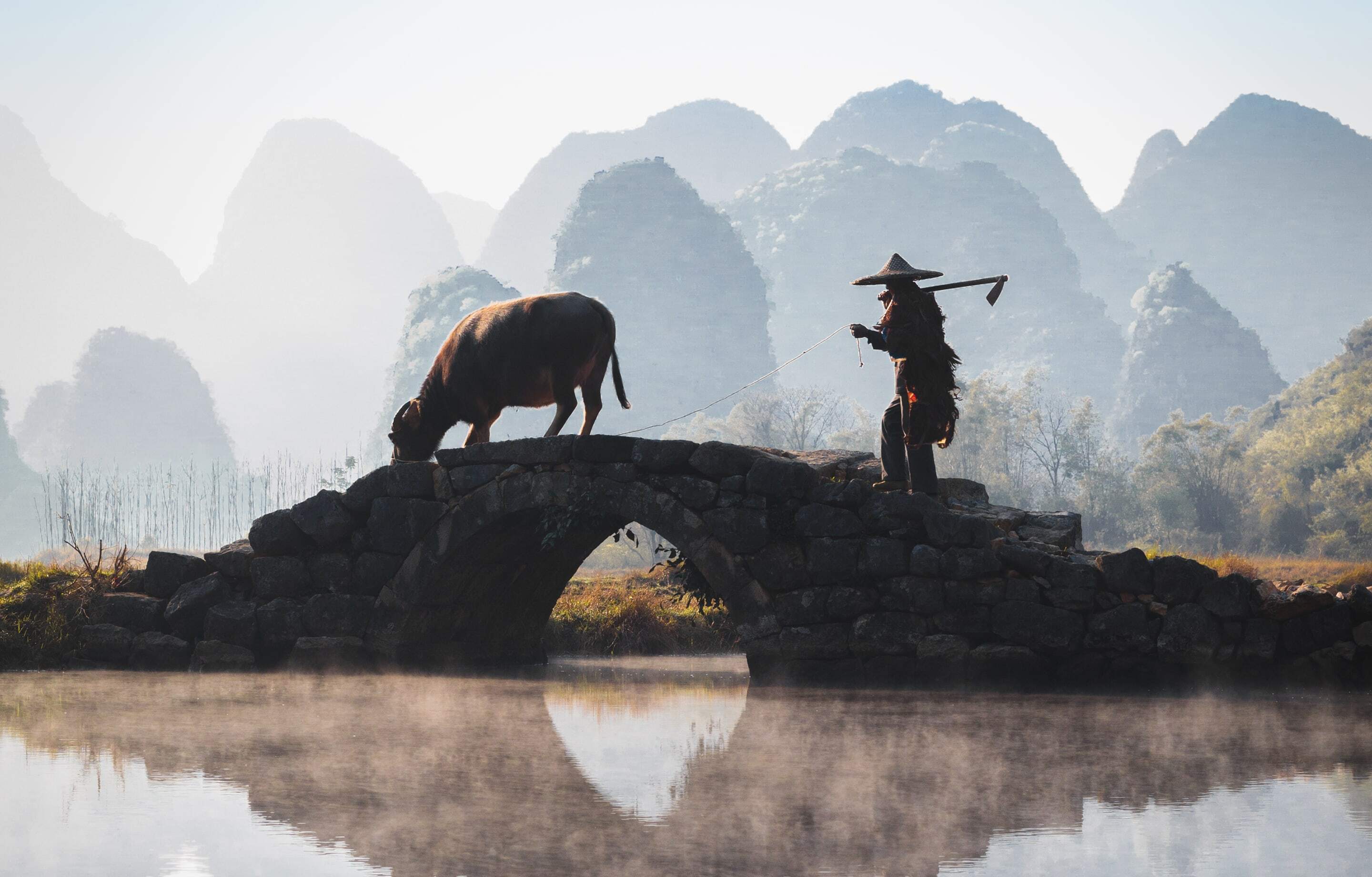 Why Remote Lands?
Exclusively Asia
With Remote Lands you'll travel with people who have made Asia the solitary focus of their own lifelong adventure. As our guest, you'll discover Asia on a journey that is completely, authentically your own, adapted from our own remarkable experiences and adventures over the years.
With Remote Lands you'll travel with people who have made Asia the solitary focus of their own lifelong adventure. As our guest, in the continent that our north American founders Catherine and Jay have adored and explored for decades, you'll discover Asia on a journey that is completely, authentically your own, adapted from our own remarkable experiences and adventures over the years.
Travelogues
An Asia-focused magazine brought to you by Remote Lands – a platform for adventure, luxury, and authenticity from experts and explorers around the continent.
What Others Say
Here is a small selection of the kind words our guests have said about us, as well as features by journalists and travel writers.
From the moment I happened upon the REMOTE LANDS website over a year ago, browsed the options, I knew that this would be well worth it. The entire staff is nothing less than professional with service that made us feel like royals.
This was truly the trip of a lifetime. Magical destinations, the most luxurious hotels in the world, and the most wonderful travel companions we could've wished for. We were treated like family everywhere we went and we have 14 new best friends.
We have used some of the top rated travel specialists all over the world and, without question, Catherine Heald and Remote Lands are at the very top of the list!