Example Itinerary
Biking Mae Hong Son & the Mountain Jungles of Northern Thailand
While Thailand is most famous for its white sand beaches and turquoise water, the north is equally beautiful, with lush rolling valleys and jungle-covered mountains. This nine-day itinerary will take you through Chiang Mai, Mae Chaem, Mae Sariang, Khun Yuam, Mae Hong Son and Pai for a full tour of Thailand's northern beauty. Get ready for long beautiful days spent biking through picturesque lush nature, followed by evenings relaxing in friendly, laidback mountain towns.
This itinerary is an example. It's designed to inspire you and provide you with thoughtfully curated ideas. You can choose to do this exact itinerary or completely personalize it. All trips are 100% bespoke.
Highlights
Chat with the local hill tribes living outside of Pai Soak in natural, healthy hot springs after a full-day spent riding
Bike to the top of Thailand's highest Peak - Doi Inthanon
Enjoy delicious, fresh, local dishes unique to the north of Thailand
Day-by-Day
Day 1
Chiang Mai
Arrive in Chiang Mai and check into the Four Seasons or 137 Pillars House. Touring the largest city in Northern Thailand by bike is ideal as the city is easily navigable and biking is very popular. Hit up the funky coffee shops and boutiques in town, as well as the local wet market. See pieces of the old city gate - the main gate separates the old town from the modern section. We recommend biking 18 - 31 miles on this day as an easy warm-up for the full biking trip ahead.
Day 2
Mae Chaem
The day begins with a challenge - you'll bike to the top of Doi Inthanon. This is Thailand's highest peak, towering at 8,565 feet. The last five miles are the toughest as you near the top. Be careful as you bike back towards the base of the mountain - it's just as steep going downhill. You will bike 75 miles in total for the day. Spend the night at a cozy guesthouse in Mae Chaem.
Day 3
Mae Sariang
It's a beautiful bike ride today as you pass lush orchards, dense forests, and blossoming flowers all set against a picturesque mountain backdrop. Look for local tribes living in the hills. The Karen tribe lives near the small town of Mae Sariang - your final destination. This tribe is known for their unique neck stretching practices. You will bike 78 miles today.
Day 4
Khun Yuam
It's an easier day of riding today with not as many steep rides and just a 56 mile distance to cover. There will still be a fair amount of hills to climb as you are now in the heart of hill tribe country. You're now near the border of Myanmar and will notice the shift in culture and influence. Your final destination is the small village of Khun Yuam, where you'll spend the night.
Day 5
Mae Hong Son
This is the easiest day of cycling throughout the whole trip! It's a beautiful, mainly downhill ride to Mae Hong Son. The total distance for the day is 40 miles. You'll finish early that afternoon. This gives you plenty of time to enjoy the refreshing pool at Golden Pai & Suite Resort. Going for a swim is the perfect way to stretch out sore legs.
Day 6
Mae Hong Son
Enjoy a day of peace and quiet in Mae Hong Son. This little town is tucked into the mountains. The area is populated by the Shans originating from Myanmar. The hilltribes are friendly and welcoming to foreigners. Many sell unique handicrafts within the villages. The surrounding tribes include the Karen, Hmong, Lahu, Lisu and Lua. Take a day to yourself and explore the surrounding rich culture. Rest up for a tough day of biking ahead.
Day 7
Pai
After a day of relaxing it's time to get back to biking with a challenging ride. The day is full of tough, long ascents. Don't let the beginning fool you, as the journey starts with 10 miles of a gradual climb before the true steep ascent begins. You will cover 75 miles of ground today. Reach picturesque Pai - a charming, bohemian town nestled in the mountains. Check in to a charming hotel and relax for the evening.
Day 8
Chiang Mai
It's your final day of biking as you begin with a 12-mile climb out of the vibrant green Pai Valley. Gaze over the stunning view of the valley from an altitude of near 5,000 feet. It's the perfect combination of uphills, downhills and flat terrain on your last ride. Finish in Chiang Mai where we will celebrate completing a tough, fun riding trip. Spend your last night at a luxury Chiang Mai hotel.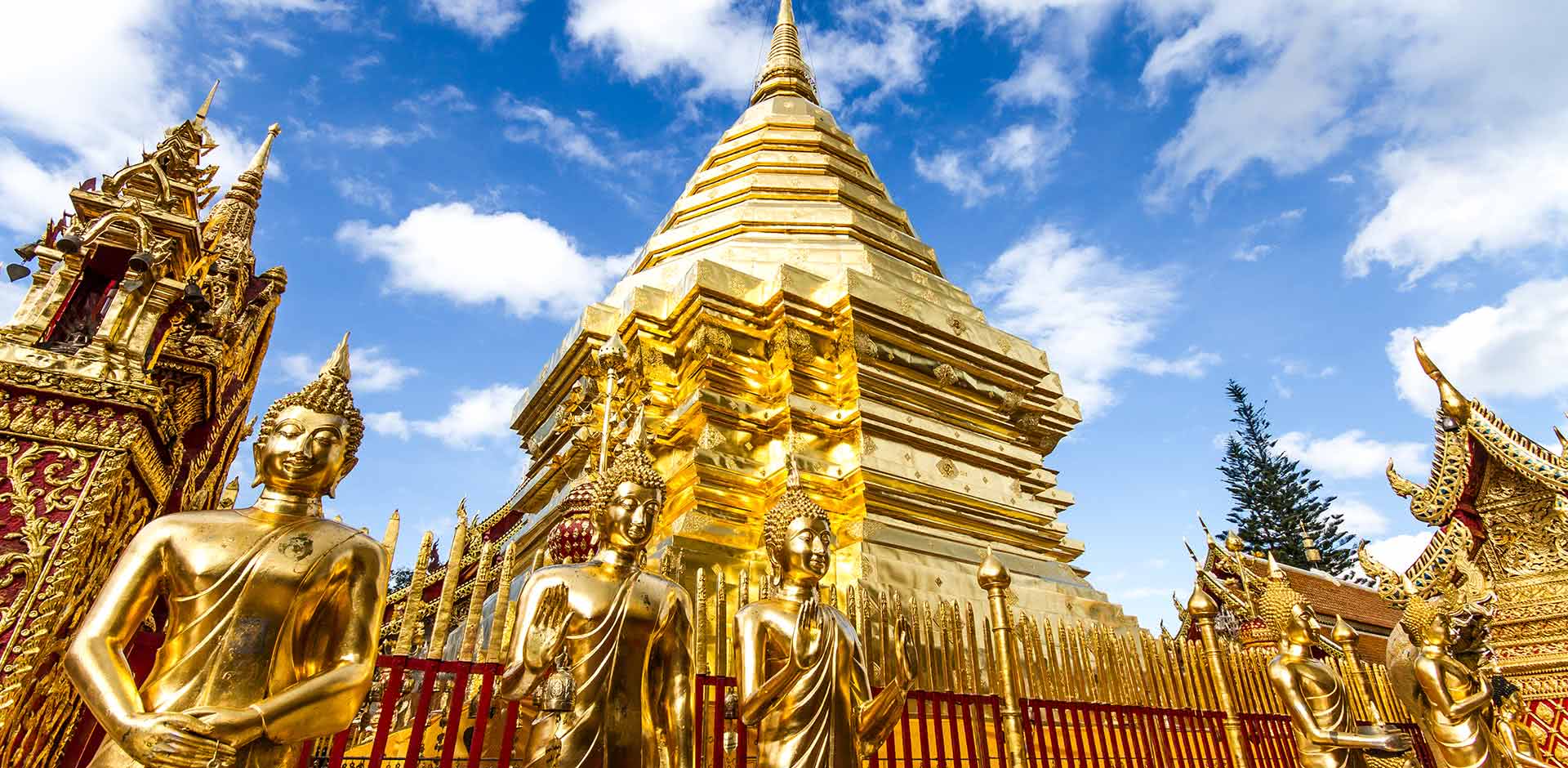 Day 9
Departure
After an exciting, active biking holiday, it's time to return home. Now that you've biked through much of the Northern Thai mountains, you can truly appreciate Thailand's natural beauty as well as feel accomplished from completing such an athletic feat. Check out of your hotel and transfer to the airport for your flight home.
TERMS AND CONDITIONS
Price is based on double or twin hotel room occupancy and includes accommodation, transfers, car/driver, English-speaking guide, activities and entrance fees, breakfasts and some casual lunches while touring. Flights and optional special activities will be quoted separately. Most personal expenses, including dinners, alcoholic beverages, spa treatments and gratuities can be paid on the spot while traveling. Prices may vary depending on season, choice of accommodation and other factors.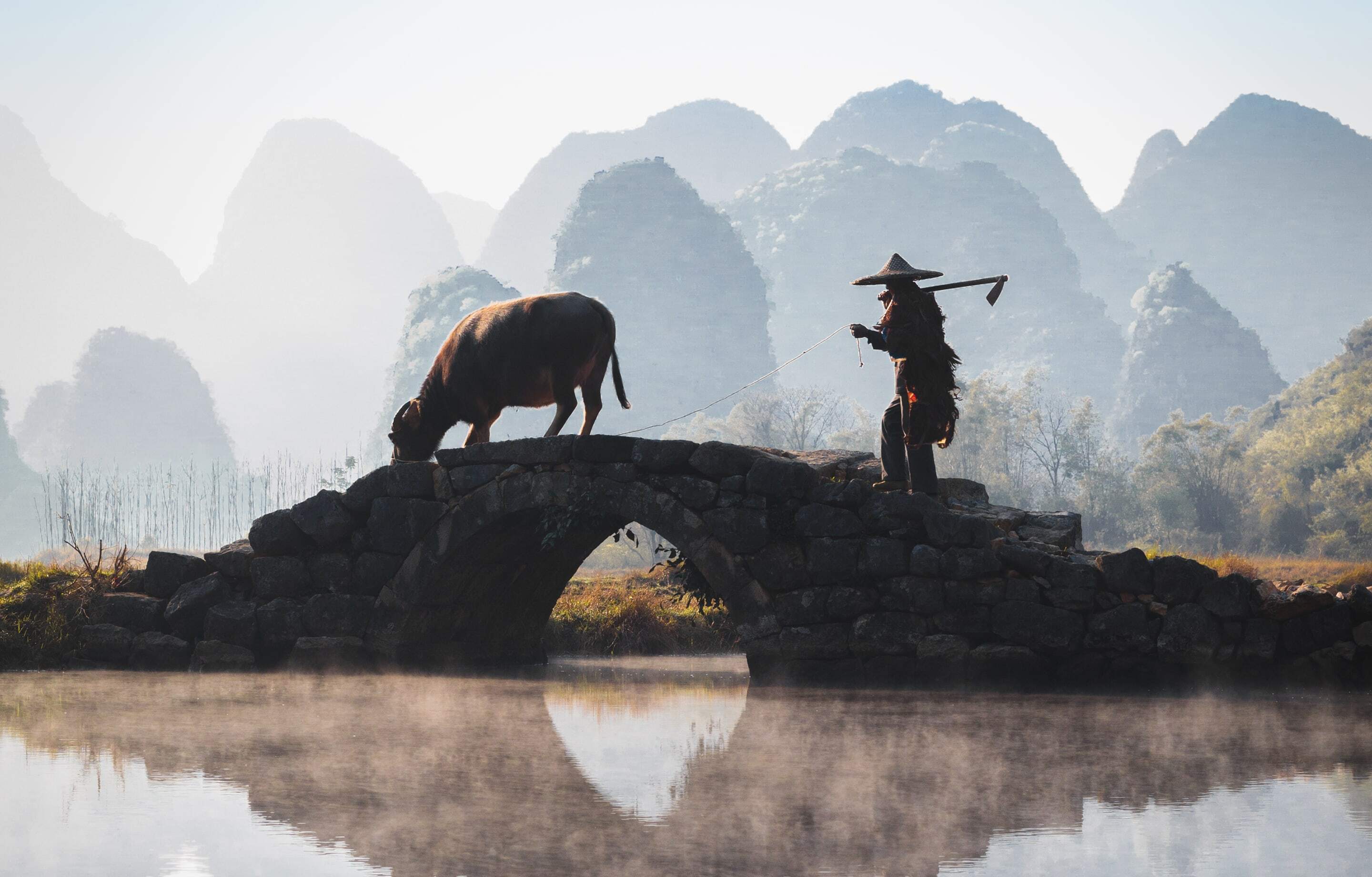 Why Remote Lands?
Exclusively Asia
With Remote Lands you'll travel with people who have made Asia the solitary focus of their own lifelong adventure. As our guest, you'll discover Asia on a journey that is completely, authentically your own, adapted from our own remarkable experiences and adventures over the years.
With Remote Lands you'll travel with people who have made Asia the solitary focus of their own lifelong adventure. As our guest, in the continent that our north American founders Catherine and Jay have adored and explored for decades, you'll discover Asia on a journey that is completely, authentically your own, adapted from our own remarkable experiences and adventures over the years.
Travelogues
An Asia-focused magazine brought to you by Remote Lands – a platform for adventure, luxury, and authenticity from experts and explorers around the continent.
What Others Say
Here is a small selection of the kind words our guests have said about us, as well as features by journalists and travel writers.
From the moment I happened upon the REMOTE LANDS website over a year ago, browsed the options, I knew that this would be well worth it. The entire staff is nothing less than professional with service that made us feel like royals.
This was truly the trip of a lifetime. Magical destinations, the most luxurious hotels in the world, and the most wonderful travel companions we could've wished for. We were treated like family everywhere we went and we have 14 new best friends.
We have used some of the top rated travel specialists all over the world and, without question, Catherine Heald and Remote Lands are at the very top of the list!
Stay Informed:
Newsletter