Example Itinerary
An Exploration of Temples and Ancient Relics in Northern Thailand
Duration

9 days / 8 nights
Price Per Person
Destinations
The north of Thailand makes a perfect haven for those with an appreciation of culture and a taste for adventure and authenticity. Delve into its history to learn about the ethnic minorities of the hill tribes and witness the remnants of the Lanna Kingdom. Stroll through vibrant markets, spend time in traditional villages, cruise down rivers, discover ancient ruins and relics, observe monks deep in prayer at Wat Tilok Aram and spend a day interacting with elephants throughout your incredible journey.
This itinerary is an example. It's designed to inspire you and provide you with thoughtfully curated ideas. You can choose to do this exact itinerary or completely personalize it. All trips are 100% bespoke.
Highlights
• Ancient Wats: From the ruins of Sukhothai to the quaint temples of Nan and Phayao, each wat has a unique story.
• Hill Tribe Heritage: Northern Thailand is home to a multitude of ethnic groups whose traditions continue to endure, despite the hardships of their complex histories.
• Elephant Encounters: Due to the country's historic logging industry, Thailand sadly has more captive elephants than anywhere else in Asia. Remote Lands' expertise in this field ensures travelers visit only the most ethical of elephant sanctuaries.
Day-by-Day
Day 1
Uthai Thani
Depart Bangkok and journey to Ayutthaya, where you will visit a historically significant spot that was once the capital of Siam and explore the temples of Wat Mahathat and Wat Phra Sri Sanphet by tuk tuk. Continue to Wat Chai Wattanaram, and then head up north to Uthai Thani, stopping in Angthong to see the reclining Buddha.
Day 2
Sukhothai
Today you'll explore Uthai Thani and a traditional village, enjoy a cruise along the Sakae Krang River and witness the unique glass interior of Wat Chantaram (Wat Tha Sung). Take a stroll through the local market and after lunch drive to Kamphaeng Phet to visit the historical park. Roam around the Kamphaeng Phet National Museum before your arrival in Sukhothai for the evening.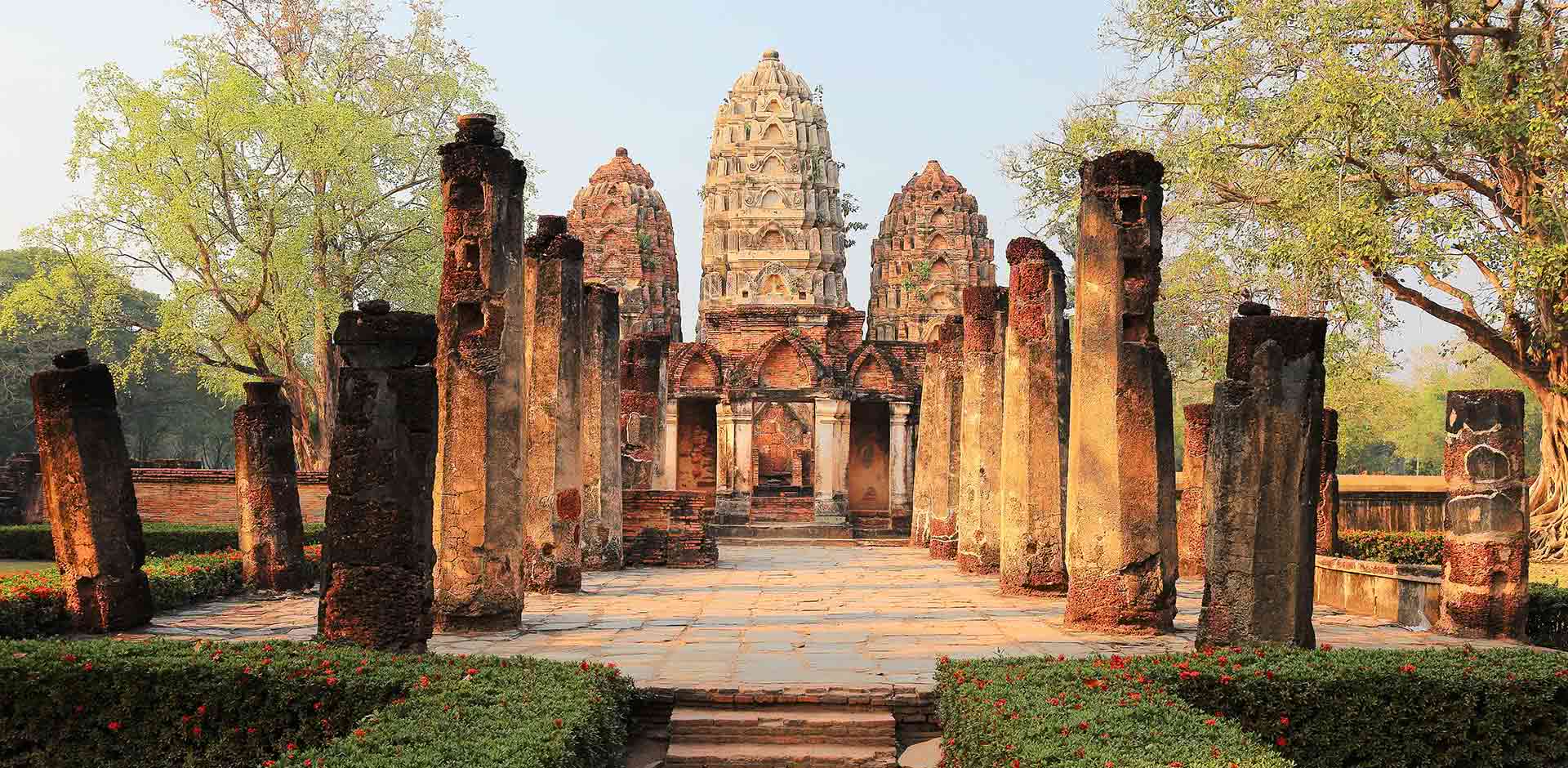 Day 3
Sukhothai
Delve into Thai history at the Sukhothai Historical Park while exploring ancient ruins in the city (the name of which translates as "Dawn of Happiness"). Visit the three famous temples – Wat Mahathat, Wat Sri Chum and Wat Sri Sawai – peruse the Ramkhamhaeng Museum, and then drive north to the Si Satchanalai Historical Park, where the residence of the Crown Prince was located in the 13th and 14th centuries.
Day 4
Nan
Depart Sukhothai and visit an authentic Lanna town en route to Phrae. In Phrae, explore Vongburi House, a two-story teak mansion, and then make your way to the highly revered Phra That Cho Hae – founded in the Sukhothai era, this royal temple is believed to hold relics (hair elements) of the Buddha. Continue to Nan and drive up to Wat Phra That Khao Noi for sunset, where you'll enjoy fantastic panoramic views of the surrounding area.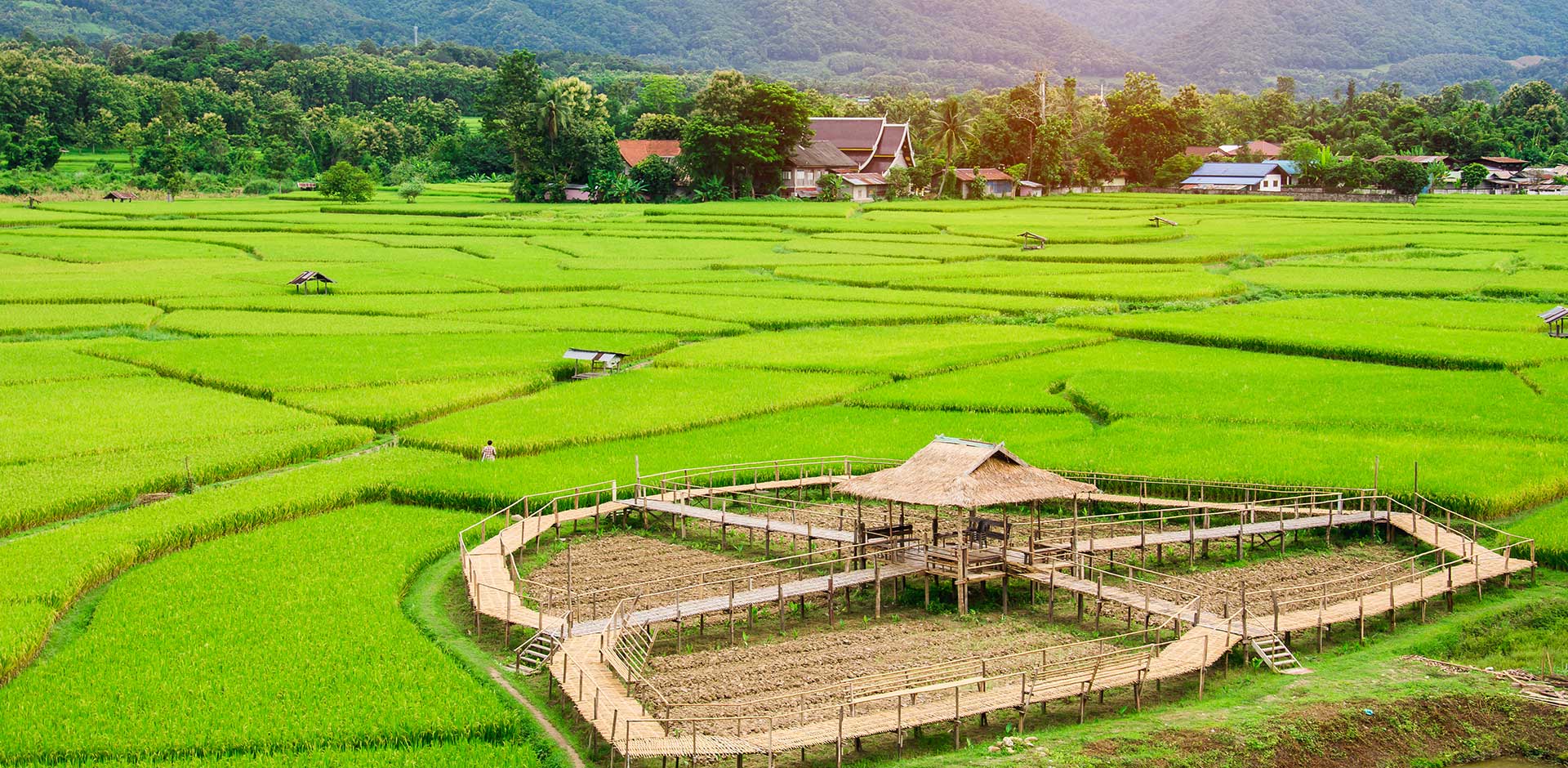 Day 5
Nan
Stroll through the bustling morning market in Nan before spending the day exploring the city on foot, where you can visit the stunning temples of Phra That Chae Haeng, Wat Phumin, and Wat Sri Panton. Enjoy the evening perusing the wares and handicrafts in Nan's vibrant night market.
Day 6
Phayao
Depart Nan for Phayao and visit the Hill Tribes of Ban Rong Hi located near Kwan Phayao. Visit an ancient house, explore Wat Tilok Aram and watch the sunset at Kwan Phayao lake before visiting the night market located in Rob Wiang Pratu Klong Road. Take the opportunity to taste a wide variety of street food dishes and browse the stalls for souvenirs.
Day 7
Chiang Mai
Depart Phayao and drive to Chiang Mai. Once checked in at your hotel, enjoy the evening at leisure. Relax in your accommodation or roam the historic old town and participate in a wide array of activities – a night market lined with delicious street food stalls, a Muay Thai stadium, and a plethora of unique bars and restaurants.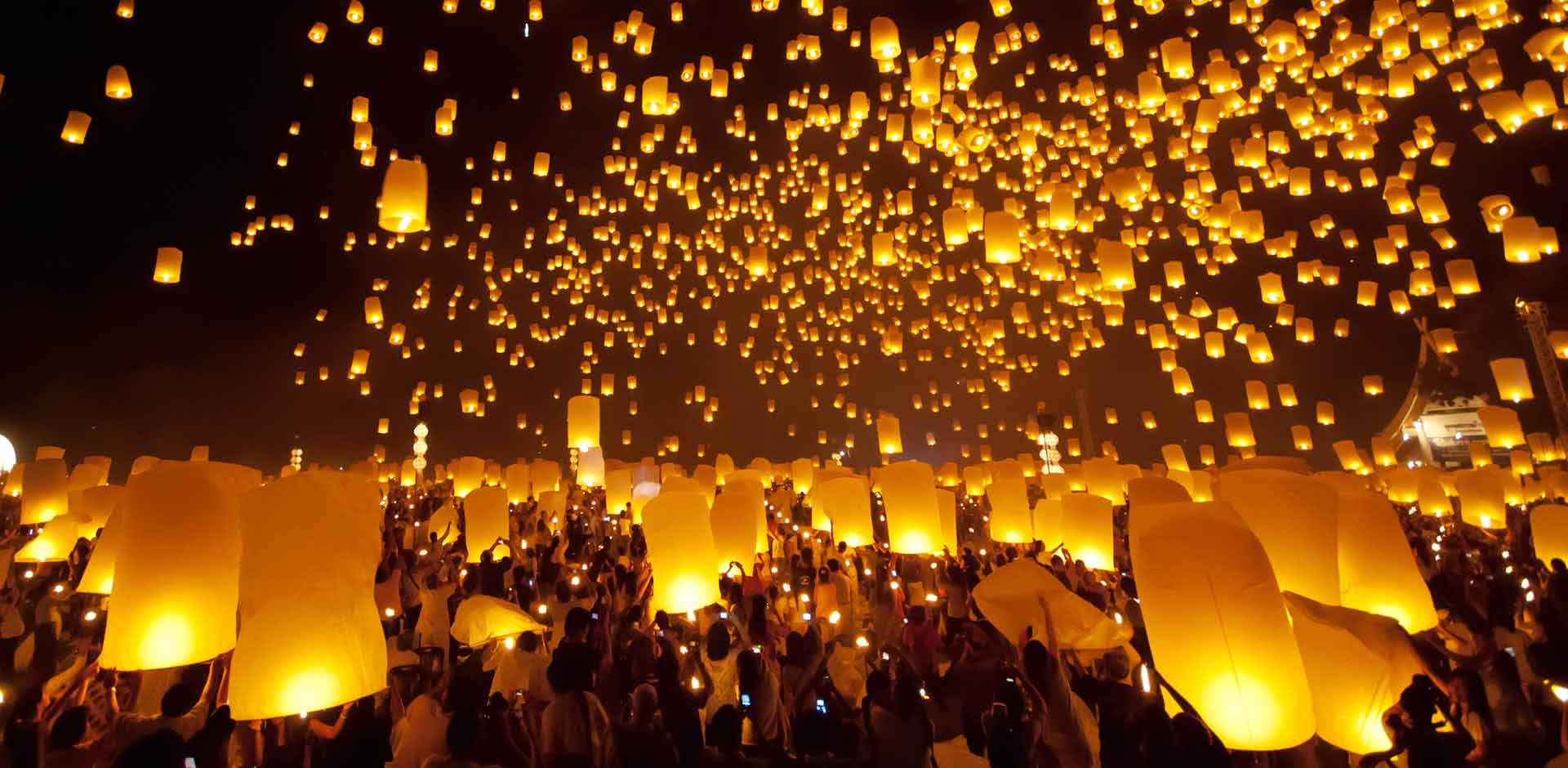 Day 8
Chiang Mai
Spend the whole day interacting with majestic Asian elephants. You'll learn commands in the Thai language from the mahouts (trainers), help care for the elephants, and aid in their feeding and bathing routine. In the afternoon, climb the many stairs up to Doi Suthep and watch the sunset.
Day 9
Departure
After a relaxing breakfast, transfer to the airport and fly onward to your next destination.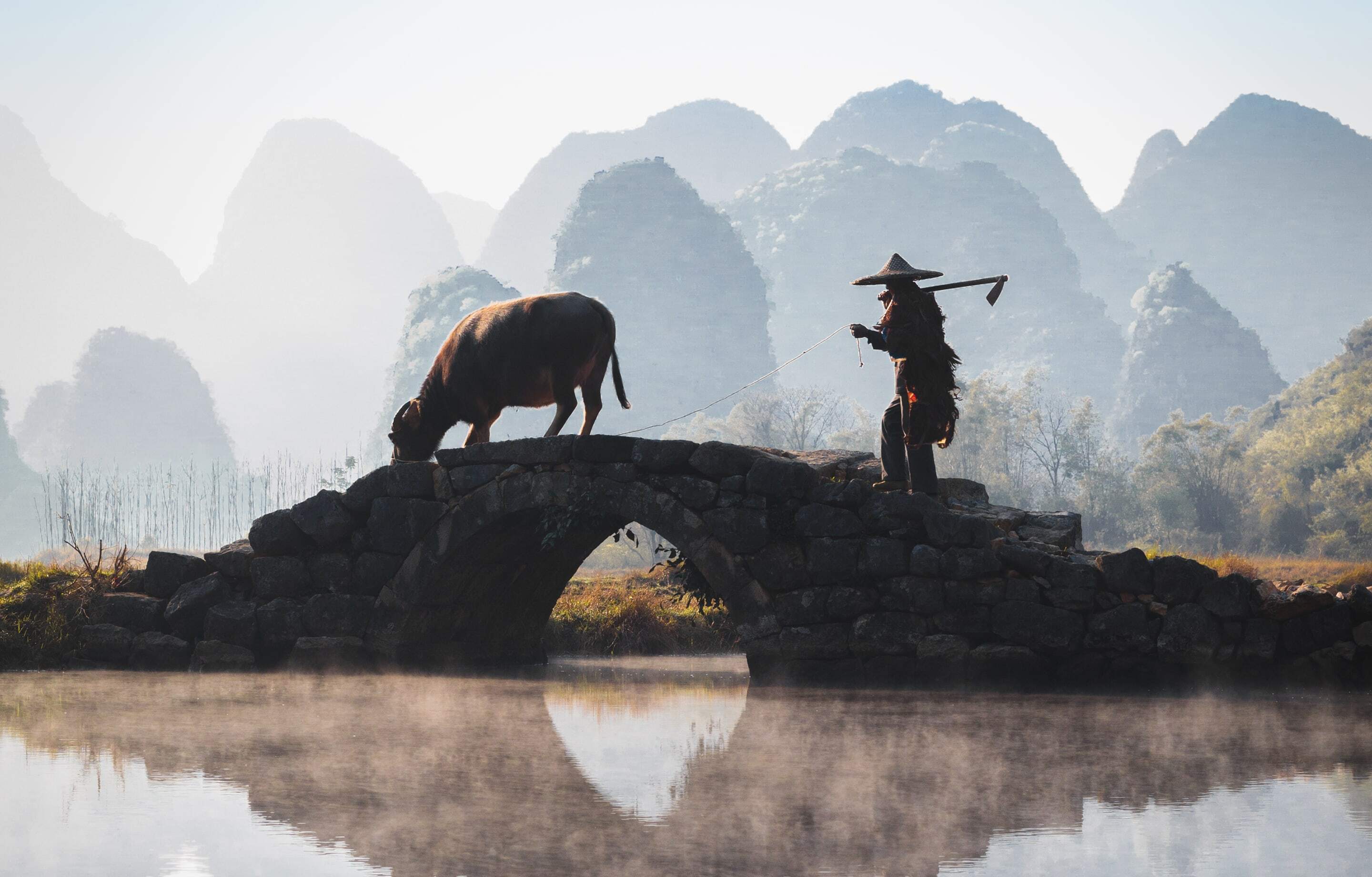 Why Remote Lands?
Exclusively Asia
With Remote Lands you'll travel with people who have made Asia the solitary focus of their own lifelong adventure. As our guest, you'll discover Asia on a journey that is completely, authentically your own, adapted from our own remarkable experiences and adventures over the years.
With Remote Lands you'll travel with people who have made Asia the solitary focus of their own lifelong adventure. As our guest, in the continent that our north American founders Catherine and Jay have adored and explored for decades, you'll discover Asia on a journey that is completely, authentically your own, adapted from our own remarkable experiences and adventures over the years.
Travelogues
An Asia-focused magazine brought to you by Remote Lands – a platform for adventure, luxury, and authenticity from experts and explorers around the continent.
What Others Say
Here is a small selection of the kind words our guests have said about us, as well as features by journalists and travel writers.
From the moment I happened upon the REMOTE LANDS website over a year ago, browsed the options, I knew that this would be well worth it. The entire staff is nothing less than professional with service that made us feel like royals.
This was truly the trip of a lifetime. Magical destinations, the most luxurious hotels in the world, and the most wonderful travel companions we could've wished for. We were treated like family everywhere we went and we have 14 new best friends.
We have used some of the top rated travel specialists all over the world and, without question, Catherine Heald and Remote Lands are at the very top of the list!