Example Itinerary
Family Sri Lanka: Trincomalee to Colombo with Kids
This 13-day itinerary takes you on a family-friendly journey through Sri Lanka's most beautiful terrain. With plenty of beach time and the opportunity for close contact with native wildlife, this trip gives you free days in each location to spend as you wish, whether that's exploring the jungles on an elephant safari or snorkelling shallow reefs in protected waters. You'll visit the coastal towns of Negombo Beach and Trincomalee, you'll have a few days in Anuradhapura to see the ruins and explore a wildlife sanctuary, and you'll visit the hill capital of Kandy for a cultural exchange. By spending a few days in each location, your itinerary is flexible and leaves plenty of opportunity for downtime. In each resort you stay in, you've got a pool, international dining, WiFi and all the creature comforts of home.
This itinerary is an example. It's designed to inspire you and provide you with thoughtfully curated ideas. You can choose to do this exact itinerary or completely personalize it. All trips are 100% bespoke.
Highlights
Go on a safari and see Sri Lanka's wild animals at a national park
Snorkel around the coral reefs of Pigeon Island Whale and dolphin-watch in the sparkling waters off Trincomalee
Relax by the beach, on the golden sands of Negombo
Day-by-Day
Day 1
Negombo
You'll start your fun-filled 13-day adventure in Negombo on the west coast of Sri Lanka. Upon arrival at Colombo International Airport, you'll be met by your guide and transferred to your resort on Negombo beach – we recommend Jetwing Beach resort, a luxurious, modern property positioned right on the shoreline. Here, you have two days to relax and recuperate from your flight, enjoying the sand and surf, lazing by the pool, sipping sunset cocktails or booking in for a pampering spa treatment.
Day 2
Negombo
Enjoy more beach time today. You may choose to simply relax and adjust to the tropical climate, or the more intrepid travelers might like to take a catamaran ride with a local fisherman out onto the Indian Ocean. Kids can stay entertained with watersports, or join activities with guests their own age at Jetwing's Kids Club. The Jetwing Beach property also hosts a beach clean-up twice week and guests are invited to help the local community keep the environment pristine. In the evening, enjoy a seafood barbecue on the beach, or book in for a romantic fine dining experience at Black Coral restaurant.
Day 3
Dambulla
Today you'll get an early start as you make your way to Sri Lanka's "Cultural Triangle". If you wish, stop at Maximus, an initiative that recycles elephant waste into paper. The project not only produces paper from the readily available source of elephant dung, it provides employment to locals. After learning about the paper-making process at Maximus, you'll head to the Heritance Kandalama in Dambulla.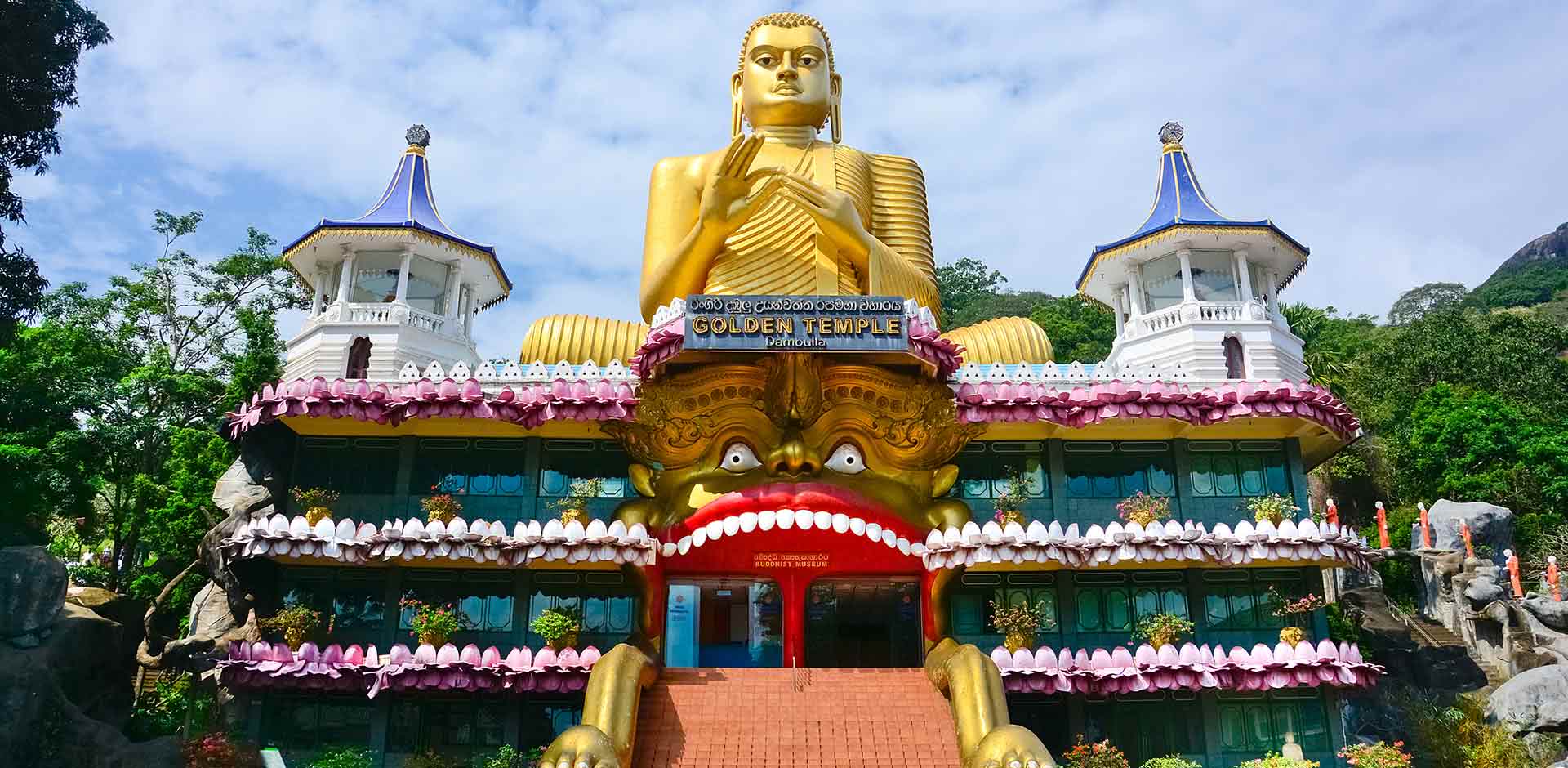 Day 7
Dambulla
This morning, set out on a jungle safari to explore lush green jungle, spotting animals such as Sambar Deer, monkeys and mongoose. Alternatively, you can take a Jeep tour through Minneriya National Park, just 40 minutes from your hotel. Minneriya is home to wild elephants, waterbirds, Sri Lankan leopards and Sri Lankan sloth bears. In the dry season, elephants gather in Minneriya, with up to 700 individuals migrating from Wasgamuwa National Park, attracted to the fertile grass plains. After seeing the elephants in their natural habitat, you can come back to the Heritance Kandalama, cool down in the pool and enjoy a sumptuous buffet spread.
Day 8
Trincomalee
Today you'll travel to Trincomalee, around 90 minutes away on the east coast of Sri Lanka, where you'll spend four days enjoying white sand beaches and clear blue seas. The waters surrounding Trincomalee are home to coral-fringed islets and abundant marine life such as dolphins and whales. In the city itself, you'll find plenty of culture and history, old colonial buildings and elaborately decorated Hindu temples among them. In Trincomalee, we recommend staying in a luxurious seaside resort such as the Nilaveli Beach Hotel or the Jungle Beach Resort, both of which feature modern rooms, international dining, a pool, watersports and direct beach access.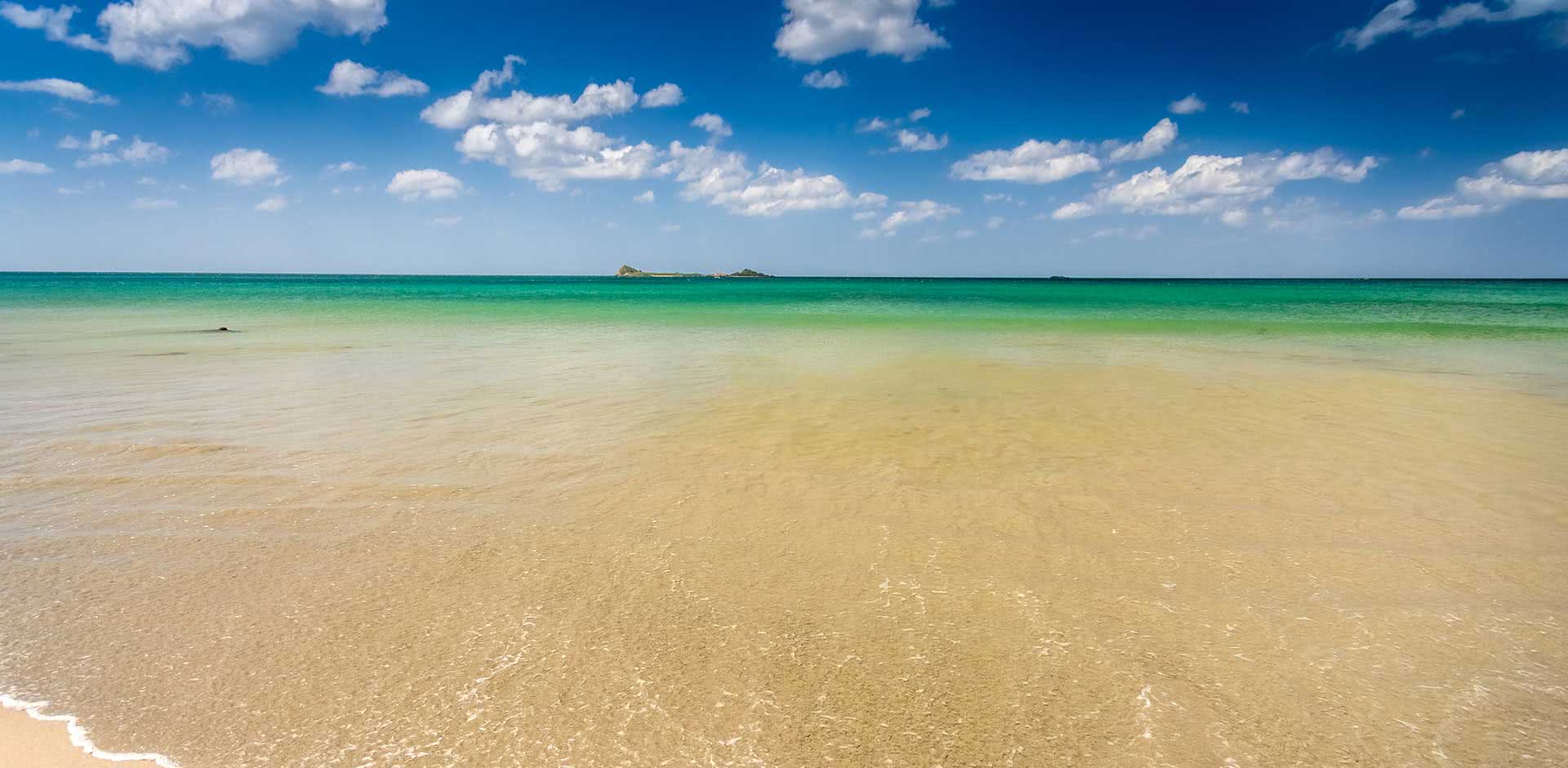 Day 9
Trincomalee
A popular attraction in Trincomalee is Pigeon Island, just a ten-minute boat ride offshore. This rocky islet makes for a great day trip, with snorkeling and diving, and shallow rock pools to explore. This protected area is home to nesting rock pigeons and is also the subject of various conservation efforts aimed at preserving its reefs. As such, it's a fantastic destination for nature lovers and for educating young explorers on sustainable travel.
Day 10
Trincomalee
If you like, rise early and enjoy one of the world's most unforgettable travel experiences – whale-watching. The deep waters off the Trincomalee coast are frequented by blue whales and sperm whales at certain times of year, and on a whale-watching expedition, you're also likely to spot spinner and bottle-nose dolphins. The success rate of spotting whales is usually very high – seeing these beautiful giants up close is a once-in-a-lifetime opportunity for many. Spend another night in your beach resort in Trincomalee.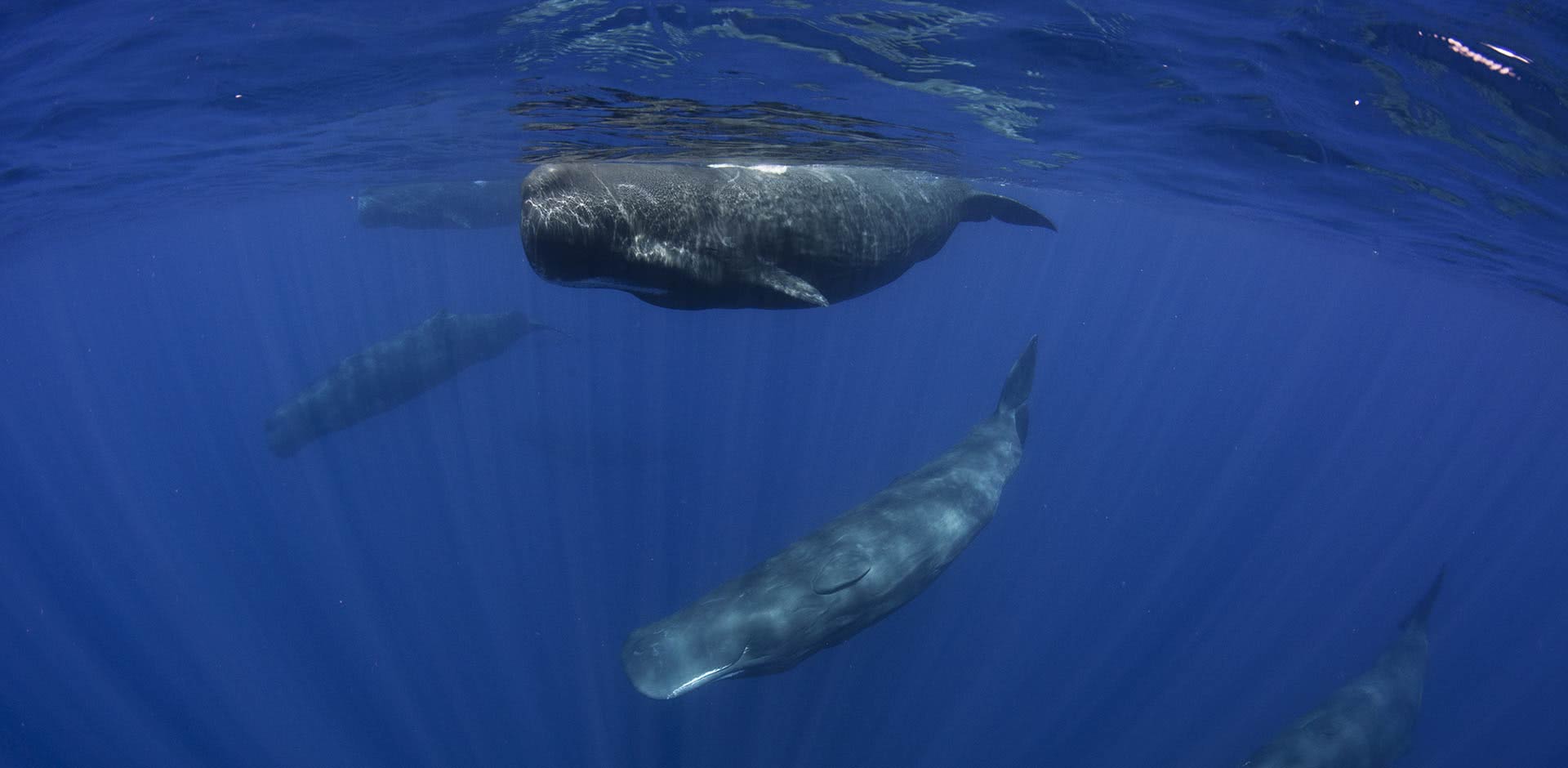 Day 11
Trincomalee
Today, enjoy a leisurely day on the beach or – for a touch of history – visit Fort Frederick, wheich was used by Dutch, Portuguese and British colonial forces. The fort is positioned on Swami Rock, where you can also see the intricately-decorated Koneswara Hindu temple – the Temple of the Thousand Pillars – which features an intricate bas-relief in black granite. Swami Rock is full of myth and legend – near the temple is "Lover's Leap", where a Dutch general's daughter once attempted suicide after her paramour returned to Europe. She survived the fall and the location is famous not just for its sheer drop but for the sunset views it offers across the waters.
Day 12
Kandy
Make the 3.5-hour trip inland today to the hill capital of Kandy, Sri Lanka's largest city. Kandy is a UNESCO-protected site and a sacred Buddhist center, home to the Temple of the Tooth Relic, which has what's believed to be one of the Buddha's teeth. You'll also find the serene Kandy Lake here, plus temples, palaces and grand colonial buildings. The city is also home to botanical gardens, meticulously maintained and full of orchids, spices and palm trees. In Kandy, we recommend you stay at Earl's Regency Hotel, positioned in beautiful gardens, and offering a full array of facilities and services, including a pool, free WiFi, tennis courts and an onsite spa.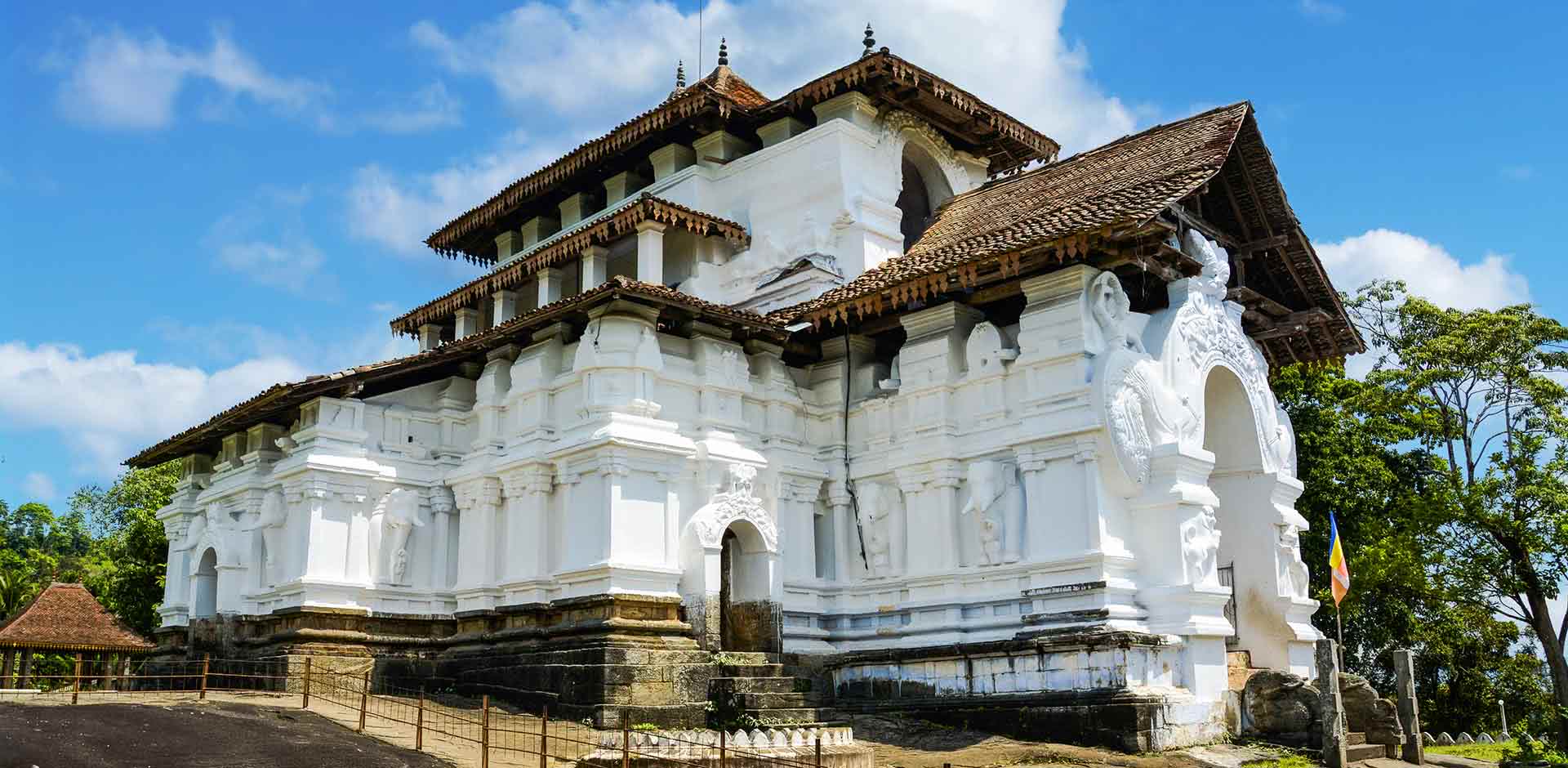 Day 13
Kandy
Spend the day touring Sri Lanka's cultural capital. This picturesque and peaceful mountain city was the last ruling seat of the Kingdom of Kandy, and retains vestiges of its prestigious past, such as the Udawattakele Royal Forest Sanctuary - a tropical forest in the palace complex - and the Temple of the Tooth Relic itself, also within the palace walls. The fertile hills of the region make it a popular spot for tea plantations and there are tea factories and museums to visit, as well as spice gardens, such as the New Ranweli Spice Garden, where you can learn about the medicinal properties of various herbs and spices. Return to Earl's Regency in the evening.
TERMS AND CONDITIONS
Price is based on double or twin hotel room occupancy and includes accommodation, transfers, car/driver, English-speaking guide, activities and entrance fees, breakfasts and some casual lunches while touring. Flights and optional special activities will be quoted separately. Most personal expenses, including dinners, alcoholic beverages, spa treatments and gratuities can be paid on the spot while traveling. Prices may vary depending on season, choice of accommodation and other factors.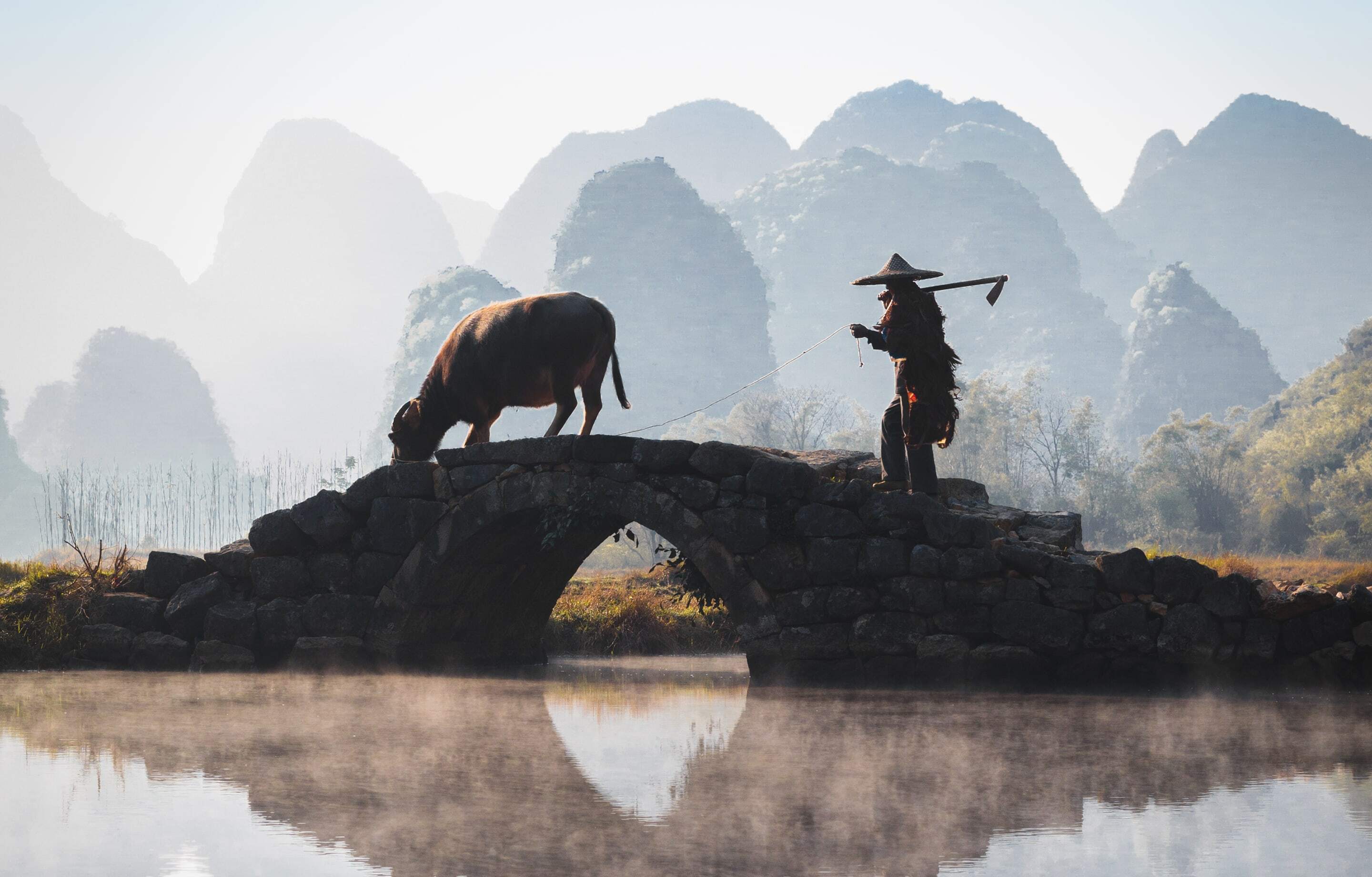 Why Remote Lands?
Exclusively Asia
With Remote Lands you'll travel with people who have made Asia the solitary focus of their own lifelong adventure. As our guest, you'll discover Asia on a journey that is completely, authentically your own, adapted from our own remarkable experiences and adventures over the years.
With Remote Lands you'll travel with people who have made Asia the solitary focus of their own lifelong adventure. As our guest, in the continent that our north American founders Catherine and Jay have adored and explored for decades, you'll discover Asia on a journey that is completely, authentically your own, adapted from our own remarkable experiences and adventures over the years.
Travelogues
An Asia-focused magazine brought to you by Remote Lands – a platform for adventure, luxury, and authenticity from experts and explorers around the continent.
What Others Say
Here is a small selection of the kind words our guests have said about us, as well as features by journalists and travel writers.
From the moment I happened upon the REMOTE LANDS website over a year ago, browsed the options, I knew that this would be well worth it. The entire staff is nothing less than professional with service that made us feel like royals.
This was truly the trip of a lifetime. Magical destinations, the most luxurious hotels in the world, and the most wonderful travel companions we could've wished for. We were treated like family everywhere we went and we have 14 new best friends.
We have used some of the top rated travel specialists all over the world and, without question, Catherine Heald and Remote Lands are at the very top of the list!
Stay Informed:
Newsletter