Example Itinerary
Pilgrim's Valley Trek
This unforgettable journey allows you to combine luxury travel with trekking, in an easy-to-moderate trek itinerary that showcases Bhutan's inherent rural charms. The western and central regions of Bhutan form the country's cultural heartland, and is where Buddhism first got its foothold. During this trip, you'll travel from sacred sites in Paro to Bumthang, through the capital of Thimphu and the imposing settlement of Trongsa, with the opportunity to join one of Bhutan's many Buddhist festivals along the way.
This itinerary is an example. It's designed to inspire you and provide you with thoughtfully curated ideas. You can choose to do this exact itinerary or completely personalize it. All trips are 100% bespoke.
Highlights
Wangdue Phodrang Town: This small town sits at the crossroads of three major highways and offers respite to travelers in its wooden houses. Nearby are several sacred sites including Landra Nye where the Guru Rinpoche meditated, and Chimme Lhakhang dedicated to the Mad Monk.
Trongsa Dzong: The largest dzong fortress in Bhutan, Trongsa Dzong sits in the middle of the country overlooking a gorge. It houses 200 monks and is prints most of Bhutan's religious text.
Tang Valley: This isolated valley in Bumthang district rewards visitors with trekking trails through carpets of flower fields and over rivers. Stop at Ogyen Choling, a former palace that is both a sacred site for Tibetan Buddhists and a museum providing insight into historical Bhutanese life.
Day-by-Day
Day 1
Paro
Arrive in the beautiful village of Paro, nestled in between soaring mountain peaks and alpine forest. Spend time enjoying the fresh mountain air and acclimatizing to the altitude in preparation for your onward journey. Enjoy a night of luxury in your spacious suite at Amankora Paro.
Day 2
Paro
Today you will hike towards the Tiger's Nest monastery - the famous Taktsang Temple. This is one of Bhutan's most treasured and visited sites, clinging to the cliff face above Paro Valley, more than 10,000 feet above sea level. Spend the night in Paro at the Amankora - perhaps book a massage at the luxury spa there.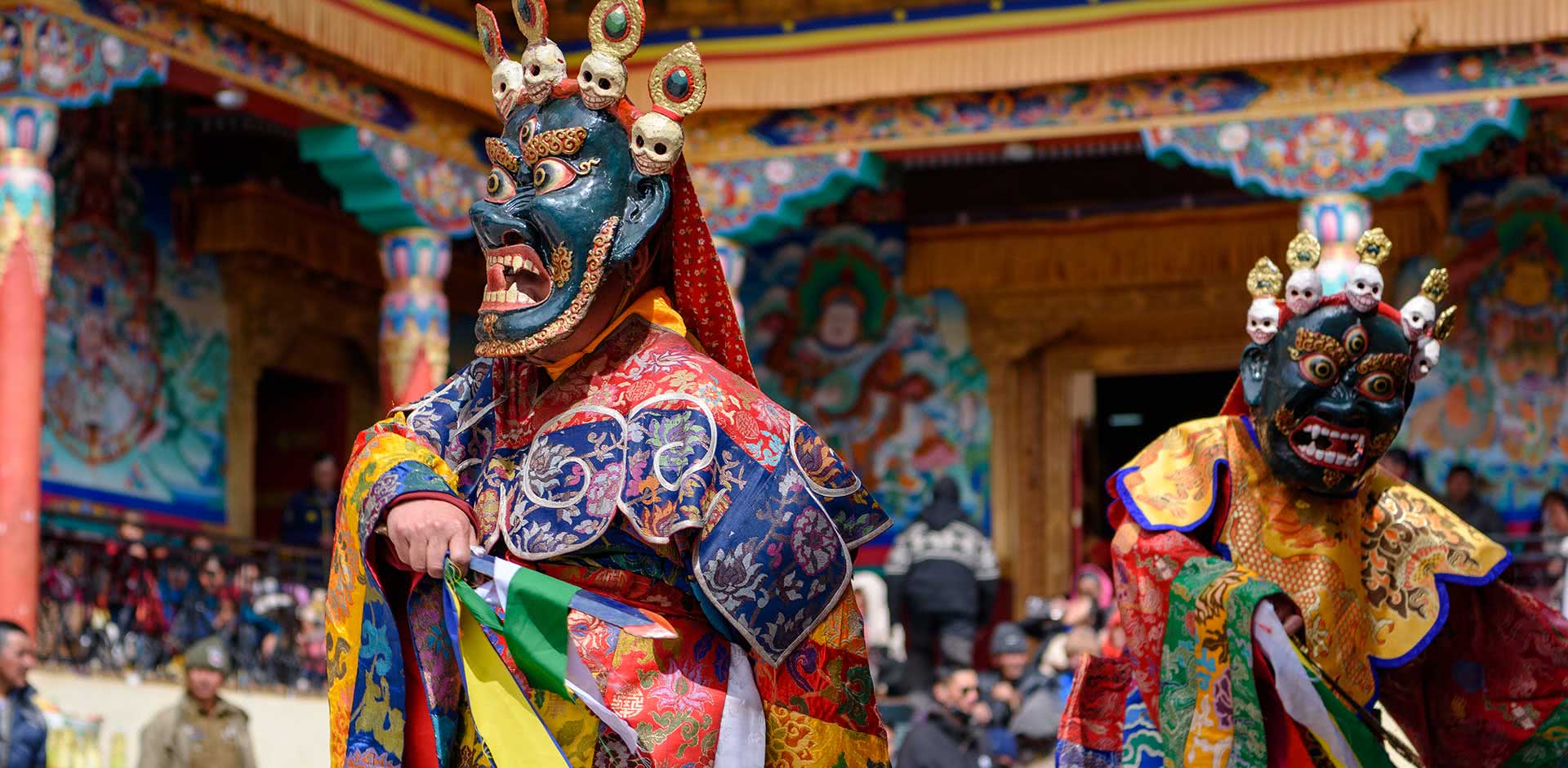 Day 3
Thimphu
It's time for a cultural excursion today, as you visit Bhutan's National Museum - the Ta Dzong Museum in Paro. You have the option today to hike to the 14th century Zuri Temple, a leisurely 30 minute walk away from the museum. Today you'll also visit traditional Bhutanese handicraft workshops and the National Library before heading to Thimphu, where you'll check into the luxurious Amankora Thimphu.
Day 4
Mendegang
Your destination for today is Mendegang, traveling 2 hours along the Dochu La Pass, which offers spectacular mountain views. In Medegang, you will check into a cozy hillside guesthouse for the night, enjoying the serenity of the mountains, authentic local cuisine and the warm hospitality of the locals.
Day 5
Trongsa
Today, you'll make your way to Trongsa via Pele La pass. On the way, you will pass through and Wangdue Phodrang town, where you'll see its beautiful 16th century temple of the same name, a revered Bhutanese site. After that, it's onward to Chendebji Chorten, around 40 km outside of Trongsa, where you will spend the night at one of the quaintly-decorated resorts such as the Raven Crown Resort or the Yangkhil Resort.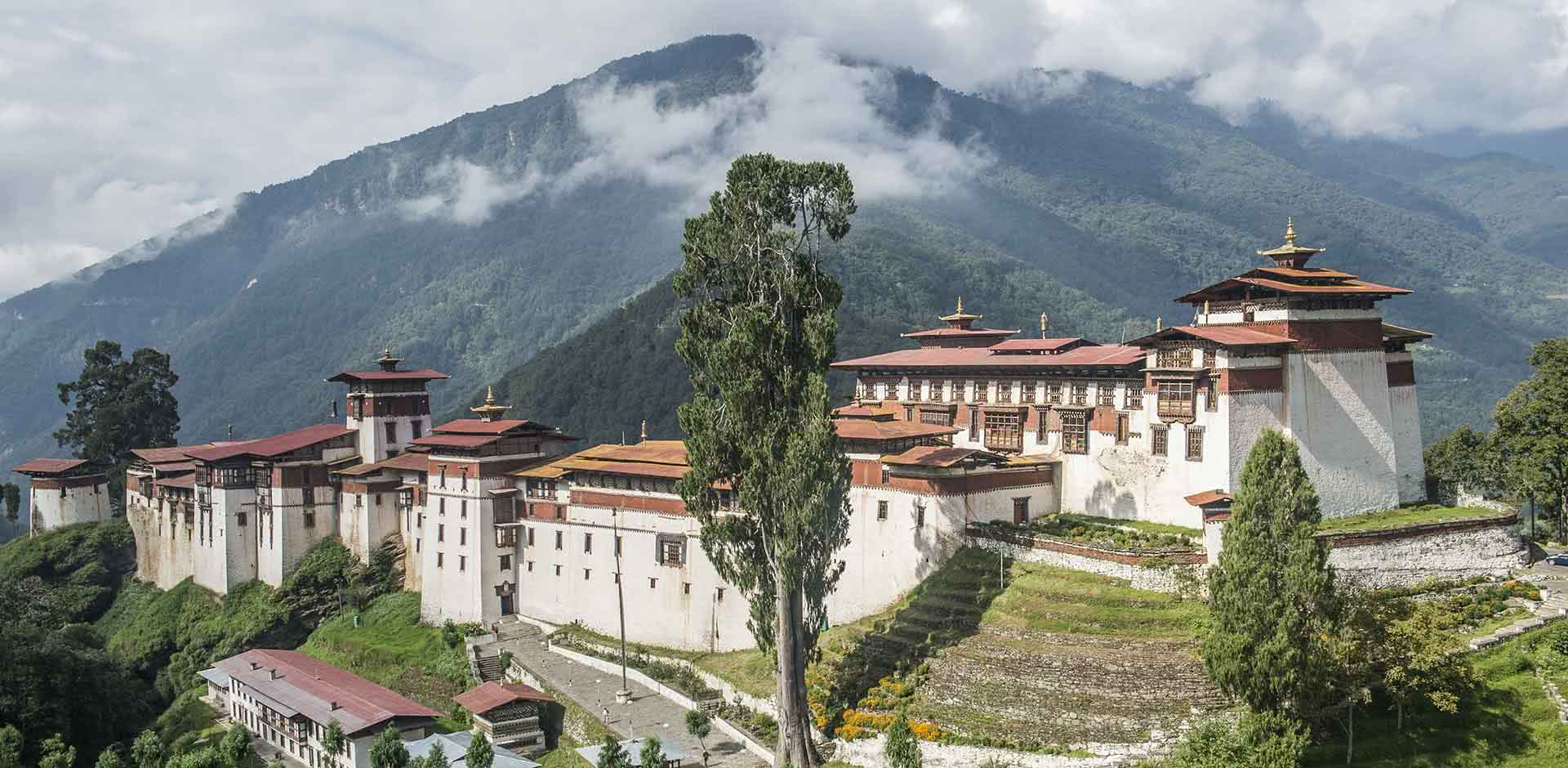 Day 6
Bumthang
Trongsa Ta Dzong is the largest dzong in Bhutan, and you'll get the chance to explore it today, as well as speak with a local statue sculptor. After that, you'll move on to Bumthang, one of the most religious Bhutanese sites, surrounded by ancient temples. This beautiful area is protected and aside from seeing historic sacred sites, you might even spot the black-necked crane. Bed down in Bumthang for the evening at luxurious Amankora Bumthang.
Day 7
Bumthang
Bumthang is the most historic area of Bhutan and today you have an entire day to explore the valley and its many sacred sites. Hike through woodland, see the Red Panda Brewery, visit Jakar town, see Tamshing Lhukhang, the country's most important Nyingmapa temple, or Kurjey Monastery, where the first three Bhutanese kings lie. At night, check into your luxurious room at Amankora Bumthang.
Day 8
Choekhor Valley
After visiting the Kurje temple complex, you'll begin the trekking segment of the itinerary. Your destination today is Ngang Lhakhang, a private Buddhist monastery built in the 16th century, also called Swan Temple. On the way, you'll pass Thangbi Temple, one of Bumthang's most historically significant temples. You will spend tonight at a guesthouse next to Ngang Lhakhang.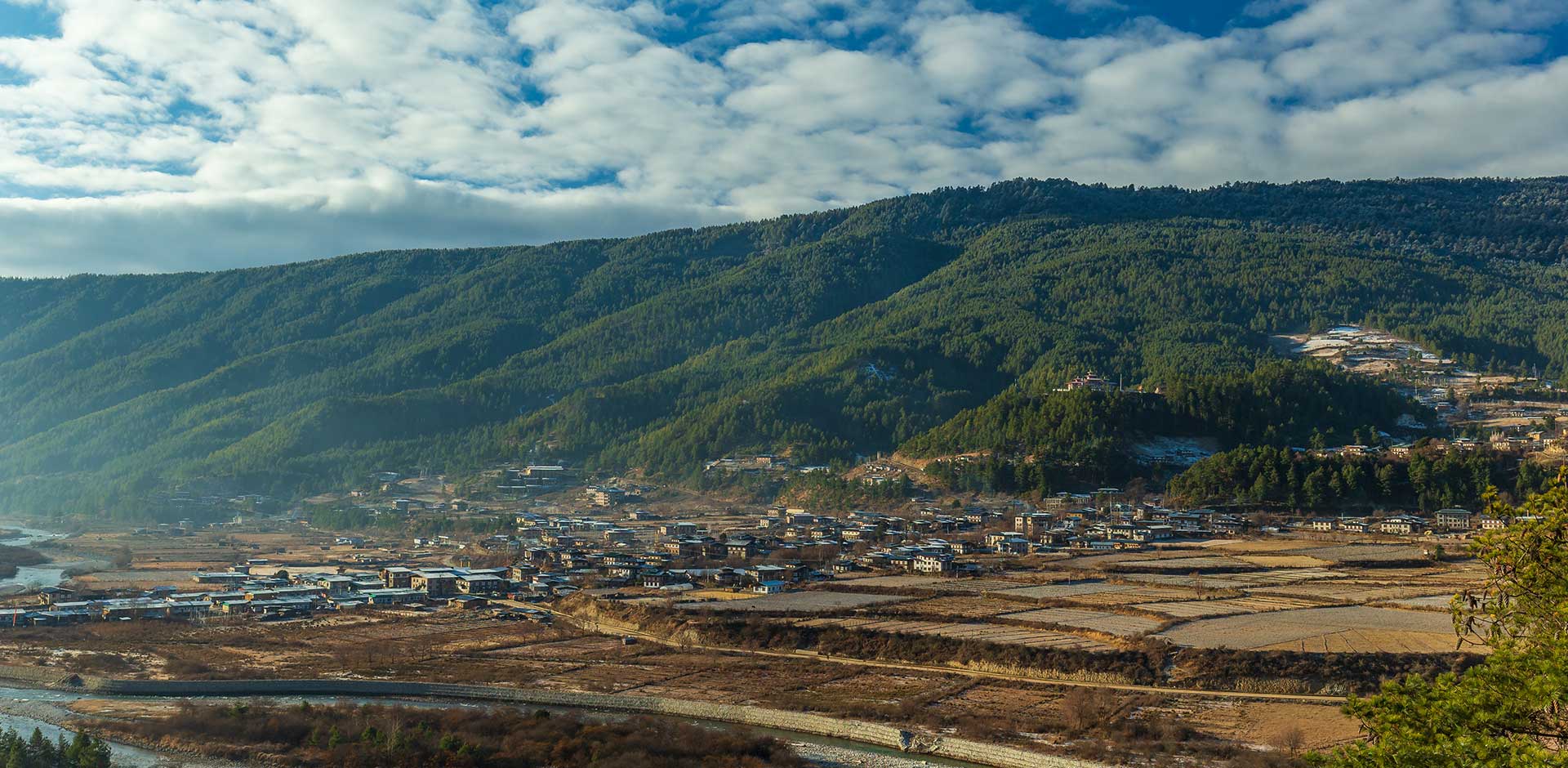 Day 9
Tang Valley
Today you will cross the high-altitude Pepe La Pass at 11,647 feet, marked by a stone chorten and colorful prayer flags. From there, it's a two- to three-hour descent into Tang Valley, where verdant green fields are home to grazing cattle. Tonight, set up camp at Meadow Camp.
Day 10
Tang Valley
Continue your exploration of Tang Valley and witness Ogyen Choling Palace Museum. The palace museum features intricately-designed lattice woodwork and stained glass windows, with brightly-colored frescoes and prayers painted on the walls. You'll spend the night here in this picturesque and friendly mountain village, and have the chance to meet the renowned yatha weavers.
Day 11
Bumthang
Push onwards further down Tang Valley, past Tang Rimochen Temple on the west bank of the river Tang Chu. The revered Guru Ripoche was said to have meditated here, leaving footprints. The temple itself was founded in the 14th century and around it, many sacred sites can be found. One of these is the "burning lake" - Membartsho. This is actually a pool in the gorge of the Tang Chu river where Pema Lingpa, a famous Buddhist saint is said to have retrieved sacred treasures. Return to Jakar to retire at Amankora Bumthang.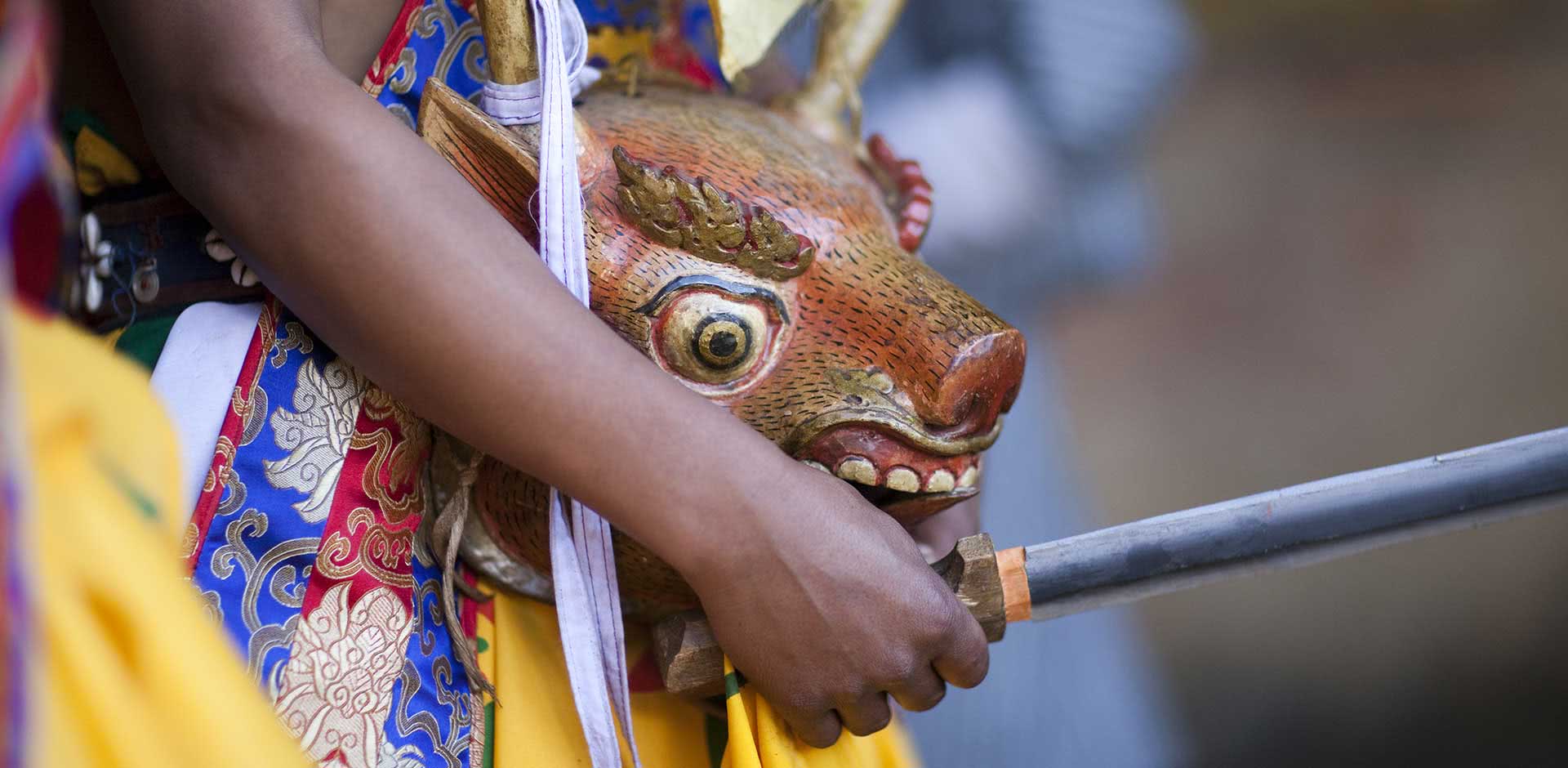 Day 12
Trongsa
Bumthang and Trongsa are intriguing Bhutanese destinations and today you have the day to explore them independently. The 16th century Trongsa is the ancestral home of the royal family, and here you can go visit the palace, or just go hiking along the Mangdu-Chu river. In the evening, try a traditional Bhutanese hot stone bath at Raven Crown Resort or enjoy views of the Trongsa Dzong from your room in the Yangkhil Resort.
Day 13
Thimphu
Today you head back to Thimphu on one of the final legs of your journey. Now's your chance to spend some leisure time in the capital, whether that's exploring the city by bicycle, visiting a local orphanage or relaxing in the botanical gardens. Subject to their availability, you can have dinner with a local parliamentarian and hear first-hand the plight of contemporary Bhutan. Check into the luxurious Amankora for your final night in Thimphu.
Day 14
Departure
On your final day of your journey, you'll return to Paro, where you can continue your onwards or stay to enjoy the city's cultural sites. Paro is home to the "Fortress of the Heap of Jewels" - a temple that houses shrines to various deities. You can also take part in Himalayan singing bowl meditation or revisit the Tiger's Nest monastery before concluding your tour.
TERMS AND CONDITIONS
Price is based on double or twin hotel room occupancy and includes accommodation, transfers, car/driver, English-speaking guide, activities and entrance fees, breakfasts and some casual lunches while touring. Flights and optional special activities will be quoted separately. Most personal expenses, including dinners, alcoholic beverages, spa treatments and gratuities can be paid on the spot while traveling. Prices may vary depending on season, choice of accommodation and other factors.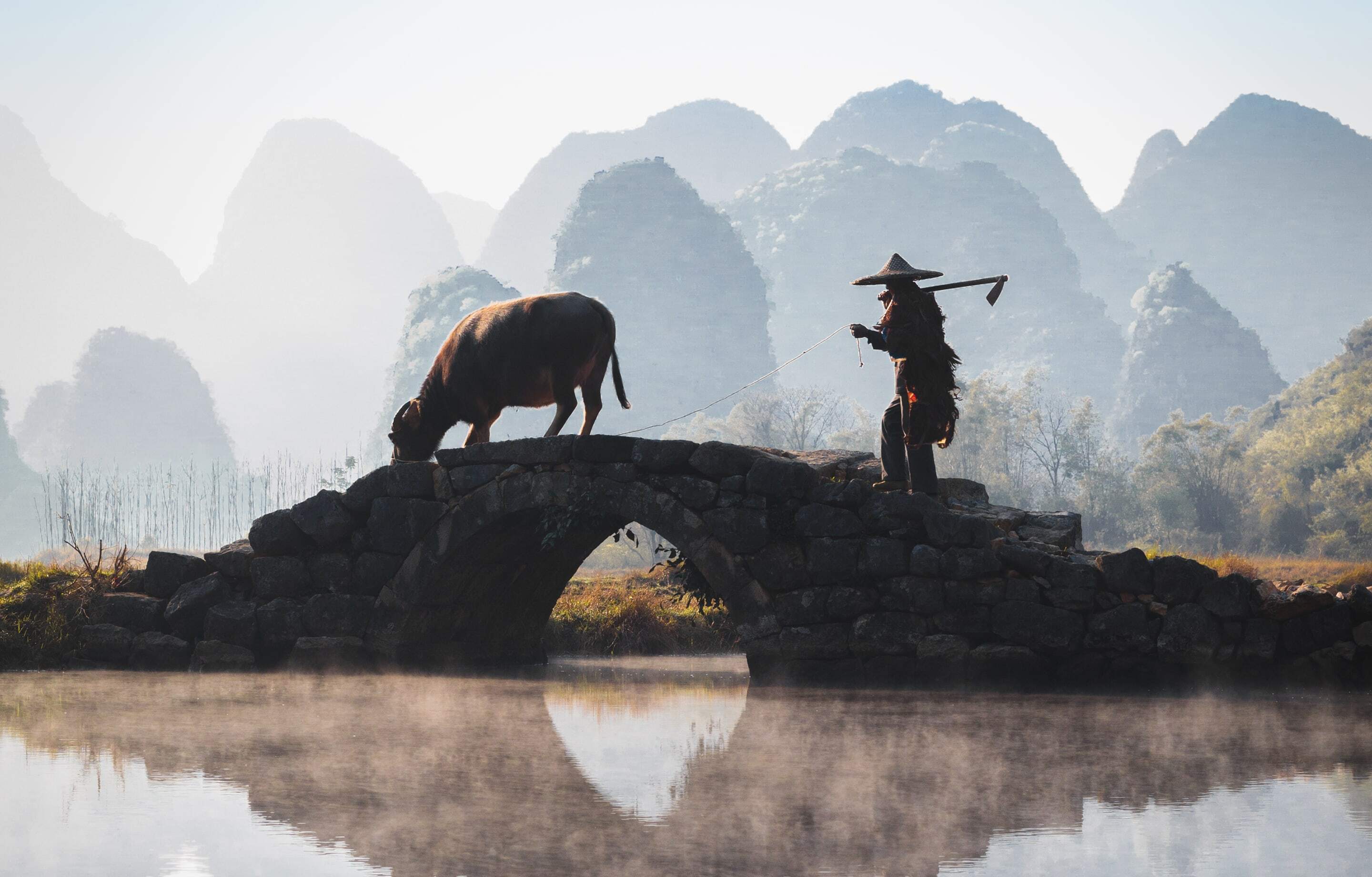 Why Remote Lands?
Exclusively Asia
With Remote Lands you'll travel with people who have made Asia the solitary focus of their own lifelong adventure. As our guest, you'll discover Asia on a journey that is completely, authentically your own, adapted from our own remarkable experiences and adventures over the years.
With Remote Lands you'll travel with people who have made Asia the solitary focus of their own lifelong adventure. As our guest, in the continent that our north American founders Catherine and Jay have adored and explored for decades, you'll discover Asia on a journey that is completely, authentically your own, adapted from our own remarkable experiences and adventures over the years.
Travelogues
An Asia-focused magazine brought to you by Remote Lands – a platform for adventure, luxury, and authenticity from experts and explorers around the continent.
What Others Say
Here is a small selection of the kind words our guests have said about us, as well as features by journalists and travel writers.
From the moment I happened upon the REMOTE LANDS website over a year ago, browsed the options, I knew that this would be well worth it. The entire staff is nothing less than professional with service that made us feel like royals.
This was truly the trip of a lifetime. Magical destinations, the most luxurious hotels in the world, and the most wonderful travel companions we could've wished for. We were treated like family everywhere we went and we have 14 new best friends.
We have used some of the top rated travel specialists all over the world and, without question, Catherine Heald and Remote Lands are at the very top of the list!