Example Itinerary
The Putorana Plateau: Siberia's Empty Quarter
It is nearly impossible to describe the incredible beauty of this expansive area located in the transpolar region of Russia. Completely untouched by human activity, the plateau is characterized by miles of flat-topped mountains that melt into the horizon, deep-cutting canyons and seemingly never-ending rivers. This incredible eight-day tour will bring you to a site where man has barely scratched the surface. You will encounter areas of spectacular natural beauty that remain to be been filmed or photographed by professional equipment and have the chance to connect with the extraordinary ecosystems that thrive here by camping on the surreal, mirror-like shores of lake Kutramakan. Panoramic views like none other can be witnessed in awe with helicopter charters and you can observe the extreme contrasts between the rural landscapes of the plateau and the bustling city of Novosibirsk. NB please note this trip is a private expedition and requires a minimum of 6 people.
This itinerary is an example. It's designed to inspire you and provide you with thoughtfully curated ideas. You can choose to do this exact itinerary or completely personalize it. All trips are 100% bespoke.
Highlights
• Chopper Over Transpolar Russia: One of the most isolated, empty places on the planet, the Putorana Plateau is accessible only by helicopter. Here, travelers must rely on choppers to get them through the vertiginous mountains and endless massifs of the transpolar frontier.
• Rivers and Lakes of the North: From Kutramakan Lake to Hibarba Canyon, the landscape of the Putorana Plateau is defined by the frozen wastes of the polar region, but in summer the rivers and lakes bring life to the empty north.
• Waterfalls: The extreme temperatures and untamed waters of Putorana have made the region famous for its waterfalls, including the 108-meter Kanda river gorge waterfall, the highest in all of Russia. If visited in winter, the falls of the Putorana are also beautiful frozen over.
Day-by-Day
Day 1
Novosibirsk
Upon arrival into Novosibirsk Airport, you will be met by your guide who will then take you to a lavish five-star hotel within the city, where you will spend your first evening enveloped in luxurious comfort. Take some time to rest after your travels and explore the local surroundings before meeting the translator and instructor who will accompany you throughout the tour.
Day 2
Novosibirsk - Norilsk
Start the day with an early morning breakfast within the beautiful surrounds of the hotel before being transferred to the international airport to catch a 6:30am plane. After a flight of two hours and 45 minutes, you will land in Norilsk, the northernmost city of the world. A transfer will take you past the colorful buildings of this polar city to reach your modern hotel and check in. The afternoon is reserved for a tour of the nearby seaport of Dudinka, a town rarely seen by outsiders, before you return to your hotel to spend the night.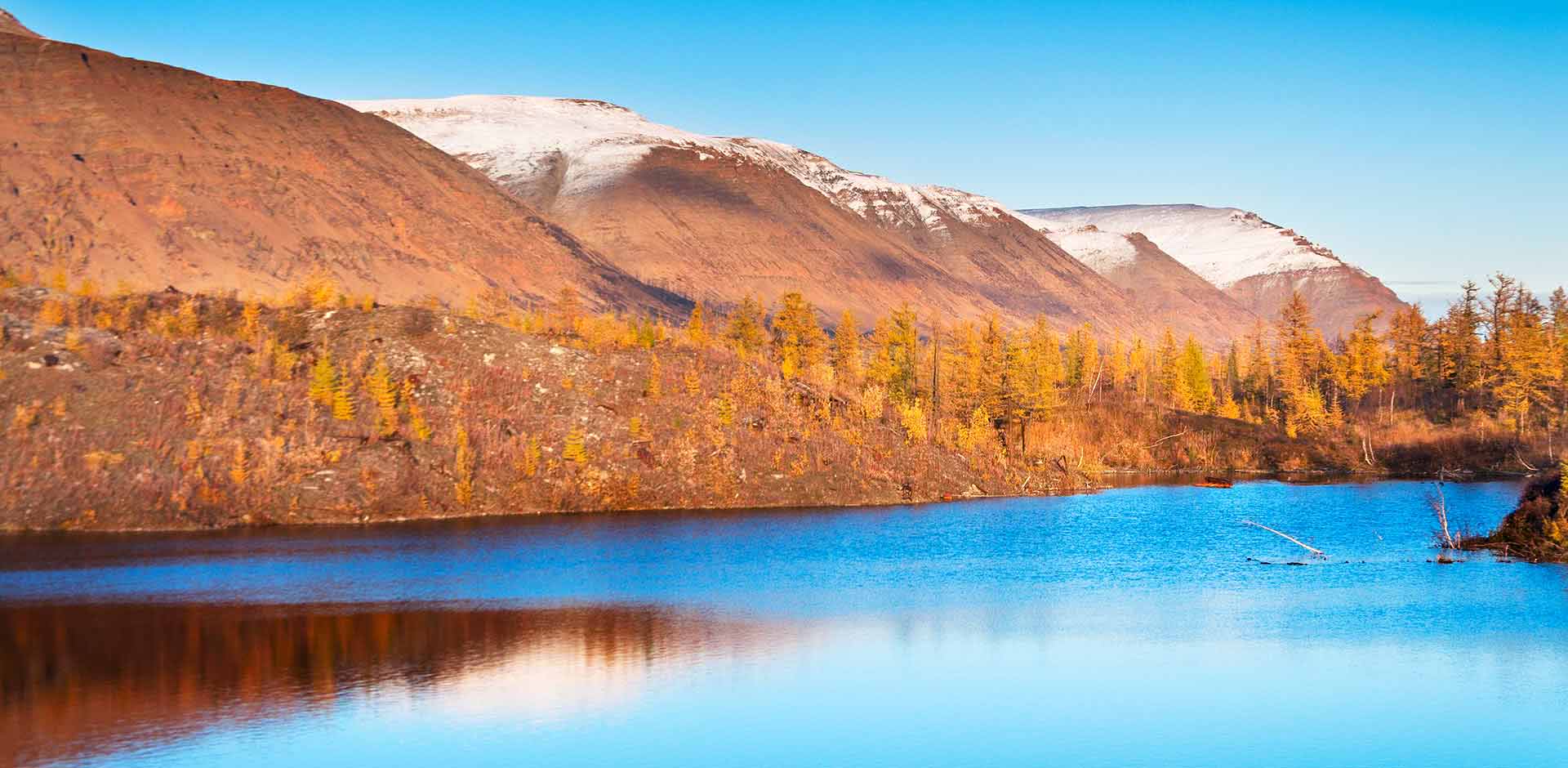 Day 3
Norilsk - Lake Kutramakan
A helicopter charter will be your mode of transport this morning, from where you can observe the dramatic terrain of the plateau, to reach the beautifully secluded and serene lake Kutramakan, one of an amazing 25,000 lakes within this region. Shortly after arriving, embark on a trek to the stunning waterfall on the river Irkingda. There will be time to admire the scenery and photograph this incredibly rare sight. Opt for an afternoon of fishing or hiking to observe the diversity of rare plant species and vibrant wildlife here before returning to lake Kutramakan, where you will enjoy an evening of tranquility in a tent just off its shores.
Day 4
Hibarba Canyon
The Putorana Plateau is thought to have been formed 10-12 million years ago as the result of a strong earthquake and you can catch a glimpse of this historic landscape out of a helicopter on your trip to Hibarba canyon. This unique rock formation carves through the rocky terrain and makes a beautiful backdrop for photo and video opportunities. Upon arrival back to your tent, enjoy an evening to yourself within picturesque scenery and exceptionally serene surroundings.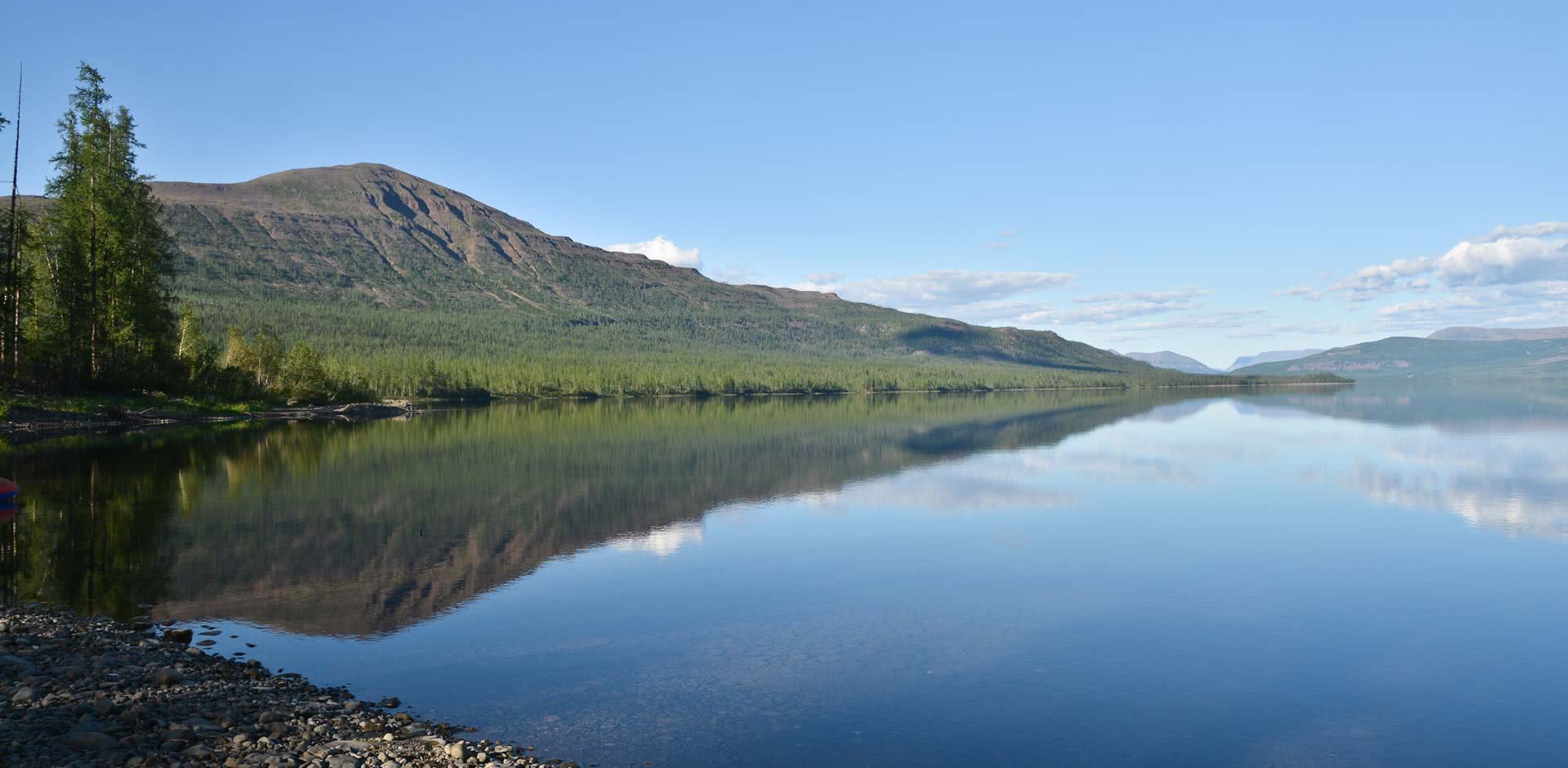 Day 5
River Kureika - River Yadun - River Atkali
Today is reserved for exploring the very best that the seemingly boundaryless Putorana Plateau has to offer. Strictly off the beaten track, this otherworldly region showcases scenery like no where else on the planet. You will visit three iconic rivers, sparsely populated and offering timeless views over this unique Russian territory. The river Kureika has a waterfall that flows over a vertiginous slope and is an impressive sight not to be missed. Take advantage of rare photo opportunities before heading back for a final night in your tent.
Day 6
Lake Kutramakan - Norilsk
Ensure you take in the unspoilt views of this region, thought to be 10 - 12 million years old, from the height of your helicopter as you head back to the city of Norilsk. Spectacular views of unique meneses, deep blue lakes and immense canyons will accompany you on your journey for a truly memorable flight. Once back in the city, you will have some time to take a look around this historic factory town and recuperate in a city hotel.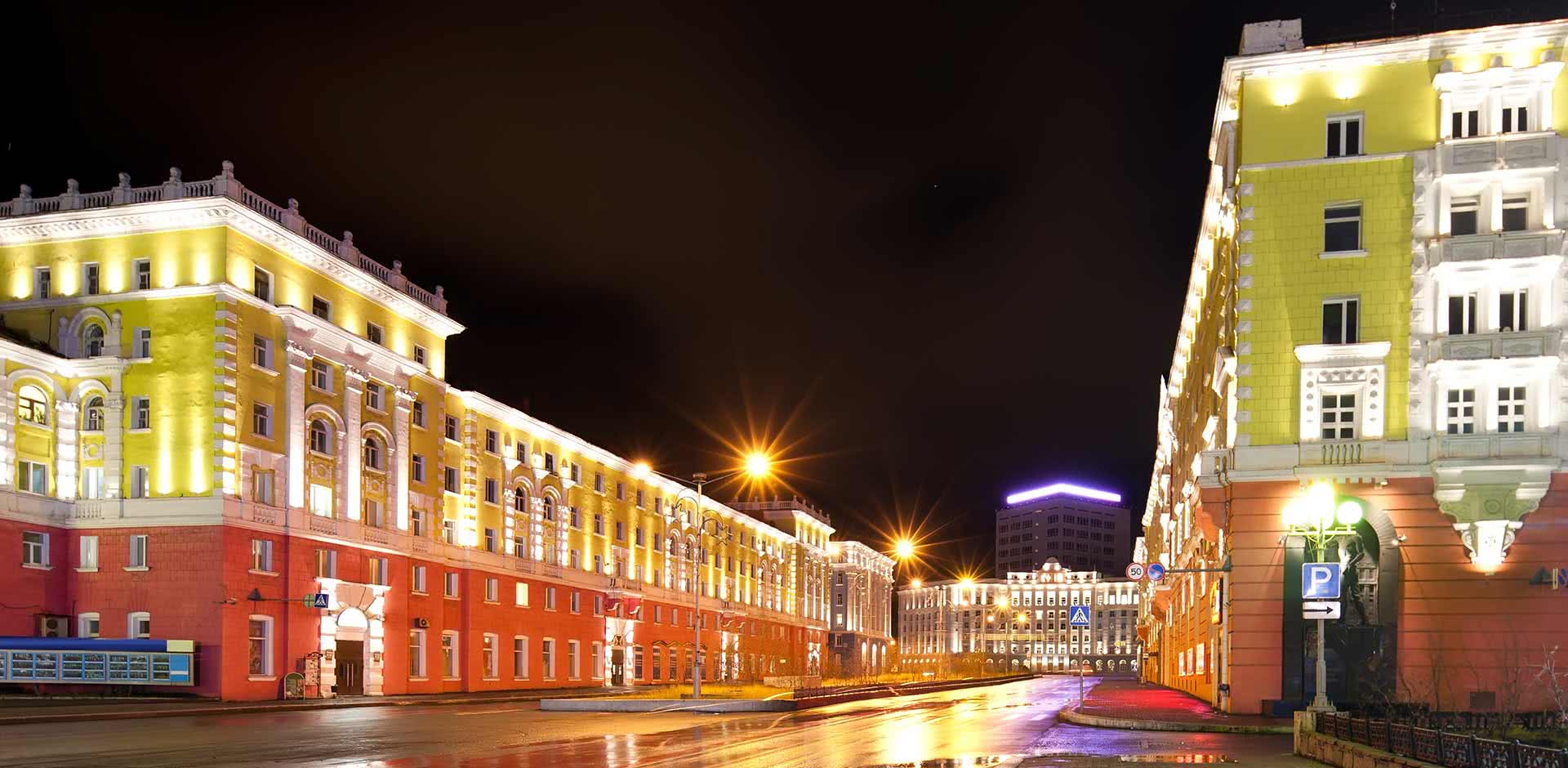 Day 7
Norilsk - Novosibirsk
Your penultimate day in this surreal region commences with a traditional breakfast in your hotel followed by a transfer to the city airport. At 12:40pm, you will catch a plane to Novosibirsk and just under three hours later, you will touch down and then be transferred to your modern hotel where you'll check in. Take a rest at the hotel before embarking on afternoon of exploration with a four-hour sightseeing tour around the bustling Novosibirsk.
Day 8
Departure
Following your final breakfast of the tour in the hotel, take a tour of Akademgorodok. This unique destination was built during the Soviet era and the sightseeing tour covers all the main attractions within the city. After the tour, you will then be transferred to the airport to depart to your onward destination but not forgetting this unbelievable region.
TERMS AND CONDITIONS
Price is based on 6 pax in double or twin hotel room occupancy and includes accommodation, transfers, car/driver, English-speaking guide, activities and entrance fees, breakfasts and some casual lunches while touring. Flights and optional special activities will be quoted separately. Most personal expenses, including dinners, alcoholic beverages, spa treatments and gratuities can be paid on the spot while traveling. Prices may vary depending on season, choice of accommodation and other factors.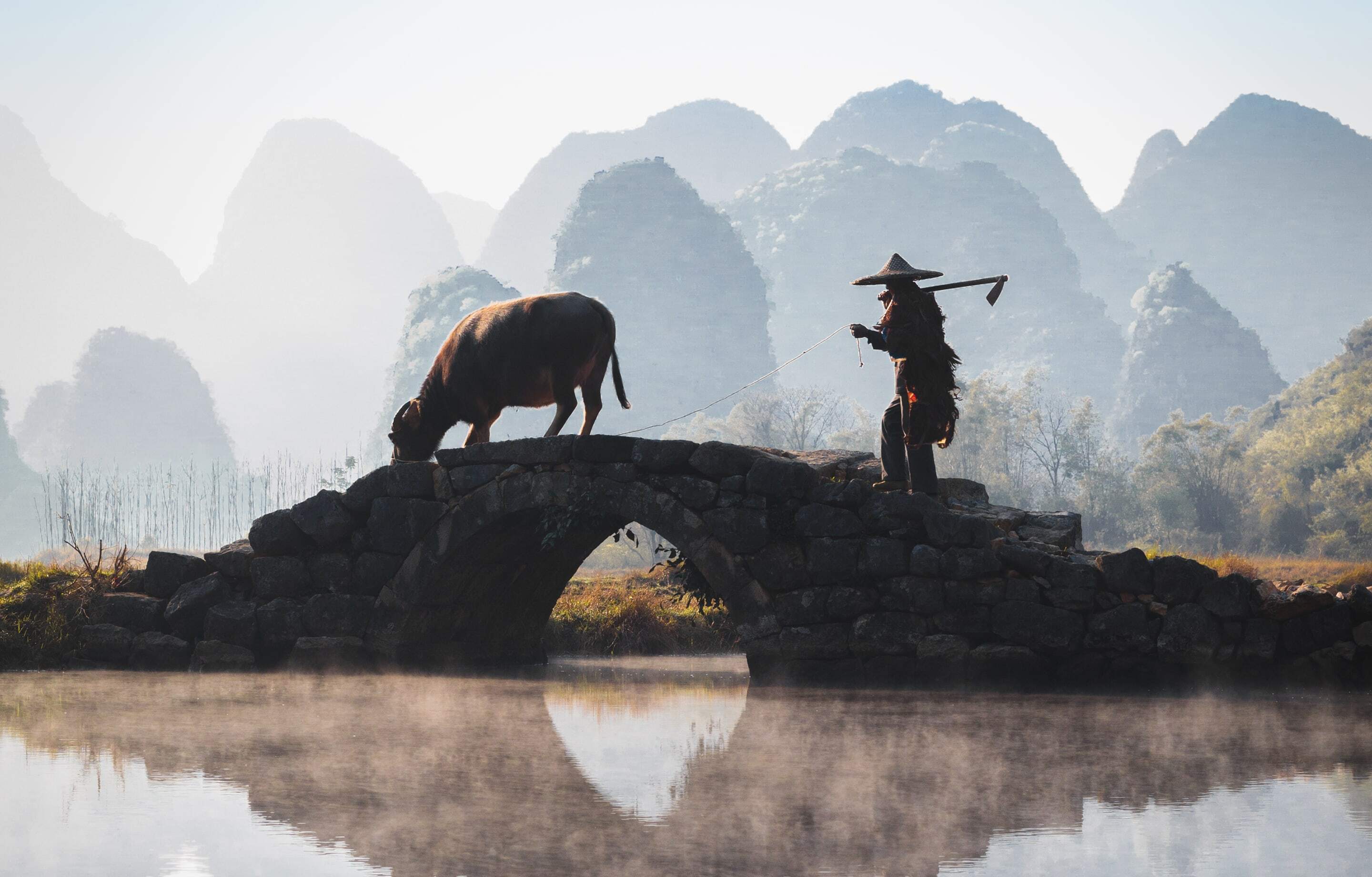 Why Remote Lands?
Exclusively Asia
With Remote Lands you'll travel with people who have made Asia the solitary focus of their own lifelong adventure. As our guest, you'll discover Asia on a journey that is completely, authentically your own, adapted from our own remarkable experiences and adventures over the years.
With Remote Lands you'll travel with people who have made Asia the solitary focus of their own lifelong adventure. As our guest, in the continent that our north American founders Catherine and Jay have adored and explored for decades, you'll discover Asia on a journey that is completely, authentically your own, adapted from our own remarkable experiences and adventures over the years.
Travelogues
An Asia-focused magazine brought to you by Remote Lands – a platform for adventure, luxury, and authenticity from experts and explorers around the continent.
What Others Say
Here is a small selection of the kind words our guests have said about us, as well as features by journalists and travel writers.
From the moment I happened upon the REMOTE LANDS website over a year ago, browsed the options, I knew that this would be well worth it. The entire staff is nothing less than professional with service that made us feel like royals.
This was truly the trip of a lifetime. Magical destinations, the most luxurious hotels in the world, and the most wonderful travel companions we could've wished for. We were treated like family everywhere we went and we have 14 new best friends.
We have used some of the top rated travel specialists all over the world and, without question, Catherine Heald and Remote Lands are at the very top of the list!