Example Itinerary
Tracking Eastern Siberia, From Tomsk to Tyumen
Duration

7 days / 6 nights
Price Per Person
Destinations
This handcrafted week-long trip through Eastern Siberia takes you to some of the region's best-known sights and cities, although there's ample opportunity to escape the beaten path and uncover some true hidden gems. After arrival in Novosibirsk, you'll be whisked away for one day in Tomsk, before heading on to the ancient city of Omsk, where you'll spend two days exploring both the urban and rural sides of this historic place. Watch as the incredible Siberian landscape evolves along the way, as you make your way cross-country via both car and rail - on the famous Trans-Siberian rail route. The trip winds down with a city tour of Tobolsk, eventually ending up in Tyumen, over 800 miles away from your original starting point.
This itinerary is an example. It's designed to inspire you and provide you with thoughtfully curated ideas. You can choose to do this exact itinerary or completely personalize it. All trips are 100% bespoke.
Highlights
• Most Famous Train Journey on Earth: From the comfort of a private compartment, travelers take the Trans-Siberian Railway from Novosibirsk to Tyumen - a train journey on bucket lists the world over.
• Culture in Omsk: Before going culture-hopping around the Omsk countryside, enjoy Siberia's capital of culture by visiting St. Nicolay Cossack Military Church, Dormition Dome, the Old Fortress, and the Cossak Market.
• Rasputin Museum: Travel four hours from Tyumen to Tobolsk to visit a private village museum to Grigori Rasputin, Russia's famous and controversial mystic.
Day-by-Day
Day 1
Tomsk
Waste no time in departing for the ancient Siberian city of Tomsk, a three-and-a-half hour car journey away from the tour's starting point of Novosibirsk. There's a chance for a traditional lunch in a quaint tavern restaurant before embarking on a four-hour city tour of Tomsk; highlights include trips to the famous observation area, an unusual eco-park, a monastery, Monument to Chekhov, Epiphany Cathedral and the memorial museum.
Day 2
Novosibirsk
After a busy first day in Tomsk, day two takes on a more relaxed feel. The morning is free for you to explore the beautiful town center at your own pace, and in the afternoon the tour heads back to Novosibirsk to check in for the night.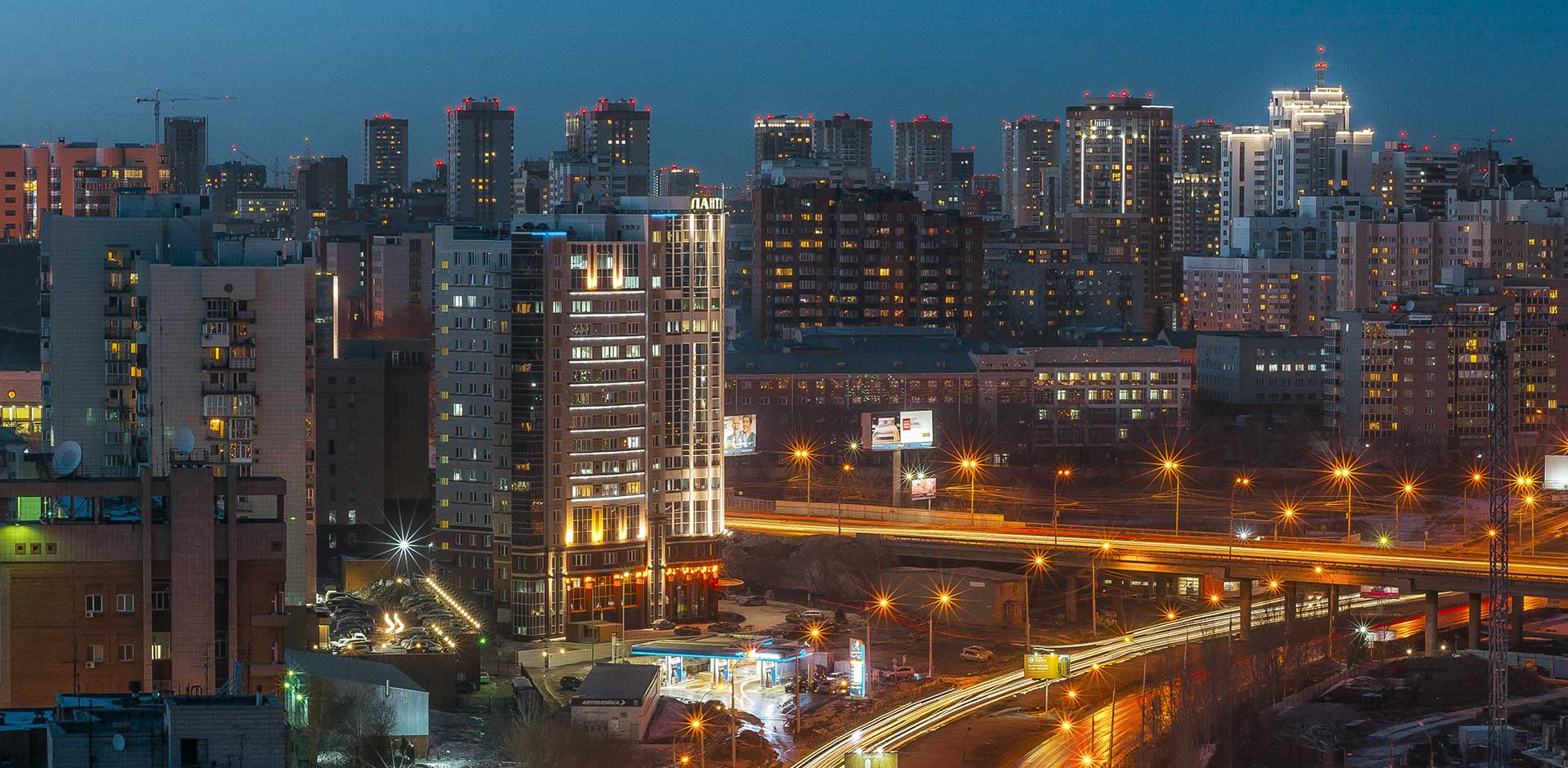 Day 3
Omsk
Swap four wheels for the train, and depart along the famous Trans-Siberian route to the city of Omsk. The total time on the tracks is seven hours, but as you'll be setting off early in the morning, there will be plenty of time left to explore the city upon arrival in the afternoon. Visits around the town go to St. Nicolay Cossack Military Church, the Concert Hall of Omsk, Governor's Palace, The Dormition Dome, the Old Fortress and the day's tour will wind up at the Cossack Market where you can see the old wooden houses of Omsk.
Day 4
Omsk
After exploring the city yesterday, it's time to venture into the spectacular Omsk countryside on this fourth day. Two options are available, both of which present their own historical and cultural merits. Either take a full day tour to Blumenfeld or to Achair and Azovo - both reachable in a private car from Omsk city (around two hours away).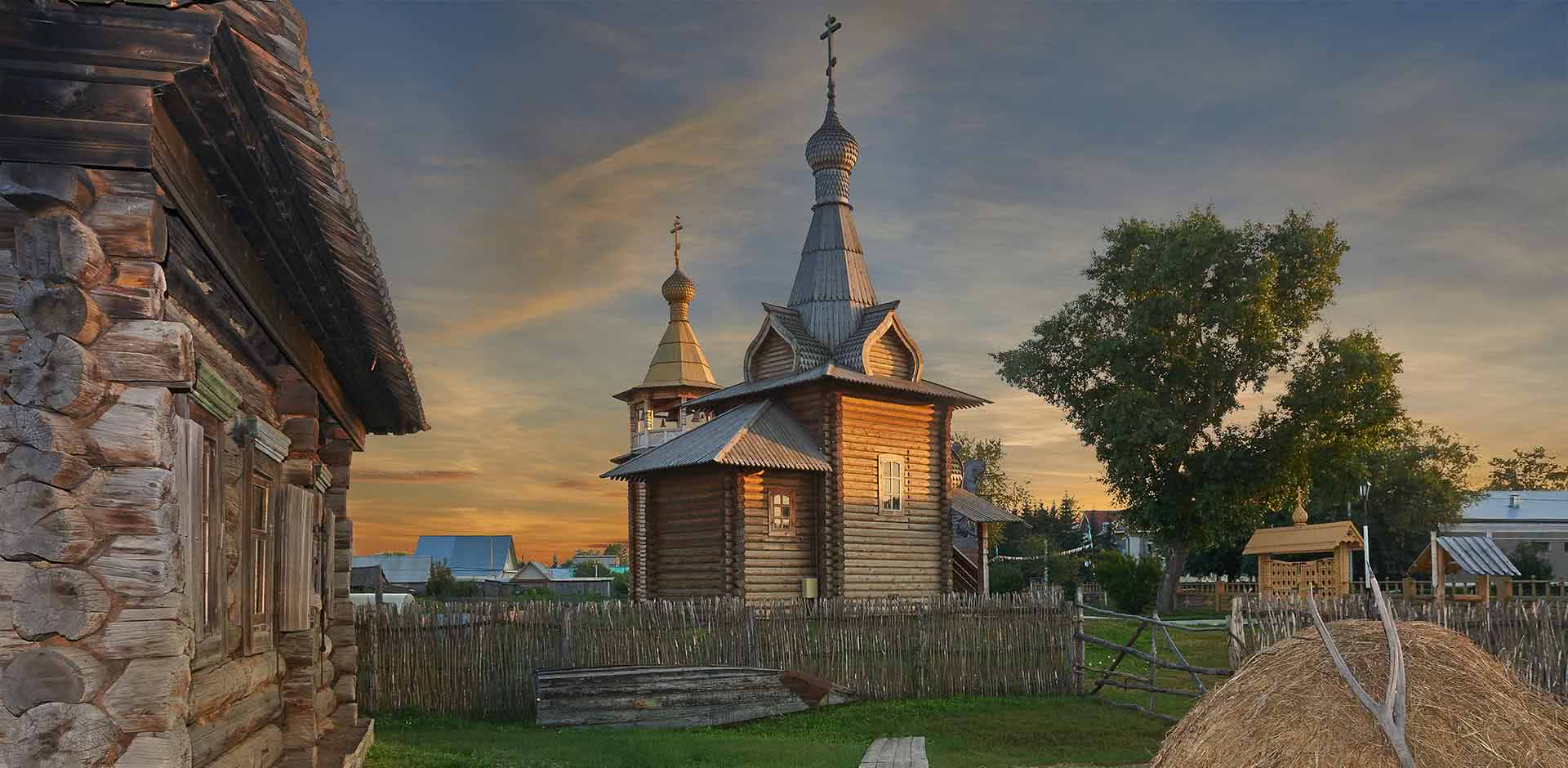 Day 5
Tyumen
Jump back on the train again, departing Omsk for Tyumen, which dates back to 1586 and was the first-ever Russian city in Siberia. It's quite a journey, and the train won't roll into town until the evening, leaving you plenty of time to relax on board to admire the spectacular evolving landscape from your window. Check in to the hotel and enjoy an evening dinner in Tyumen.
Day 6
Tobolsk
Wake up bright and early to enjoy an initial city tour of Tyumen on what is the penultimate day of your tour. After visiting some of the city's key attractions, depart for Tobolsk (around 4 hours away) - with lunch and a visit to the private village museum of Grigori Rasputin along the way. Upon arrival in Tobolsk, relax in your hotel before enjoying dinner and an evening city tour of Tobolsk.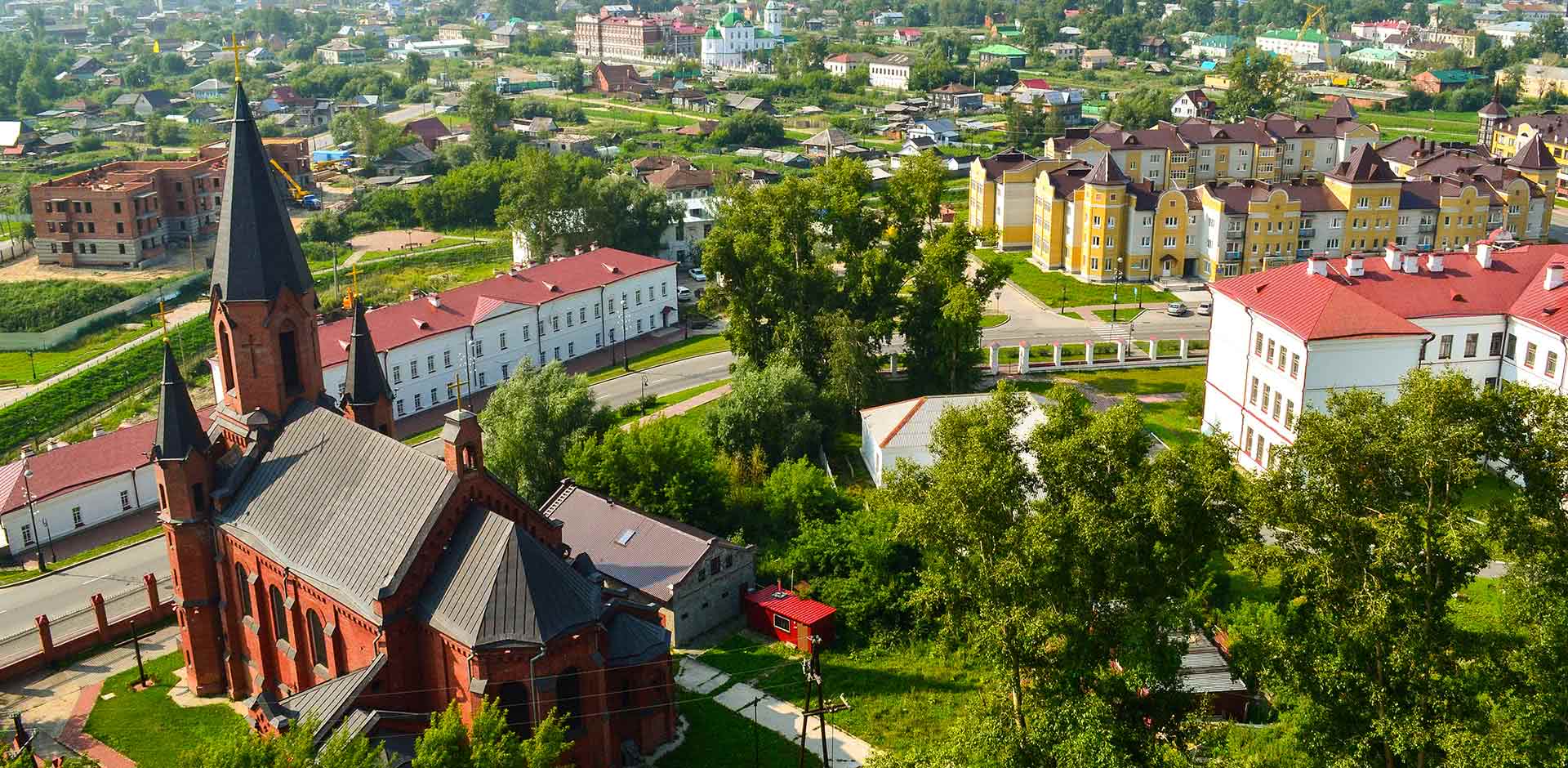 Day 7
Departure
Further last-minute visits around Tobolsk can be made in the morning of this final day, with recommended stops to the magnificent stone Kremlin, a bone-carving art workshop of Min Salim Timergaseev, and Abalakskiy Monastery near the village of Abalak. Dinner is included before an evening return to Tyumen, which is where this week-long tour of Eastern Siberia comes to an end.
TERMS AND CONDITIONS
Price is based on double or twin hotel room occupancy and includes accommodation, transfers, car/driver, English-speaking guide, activities and entrance fees, breakfasts and some casual lunches while touring. Flights and optional special activities will be quoted separately. Most personal expenses, including dinners, alcoholic beverages, spa treatments and gratuities can be paid on the spot while traveling. Prices may vary depending on season, choice of accommodation and other factors.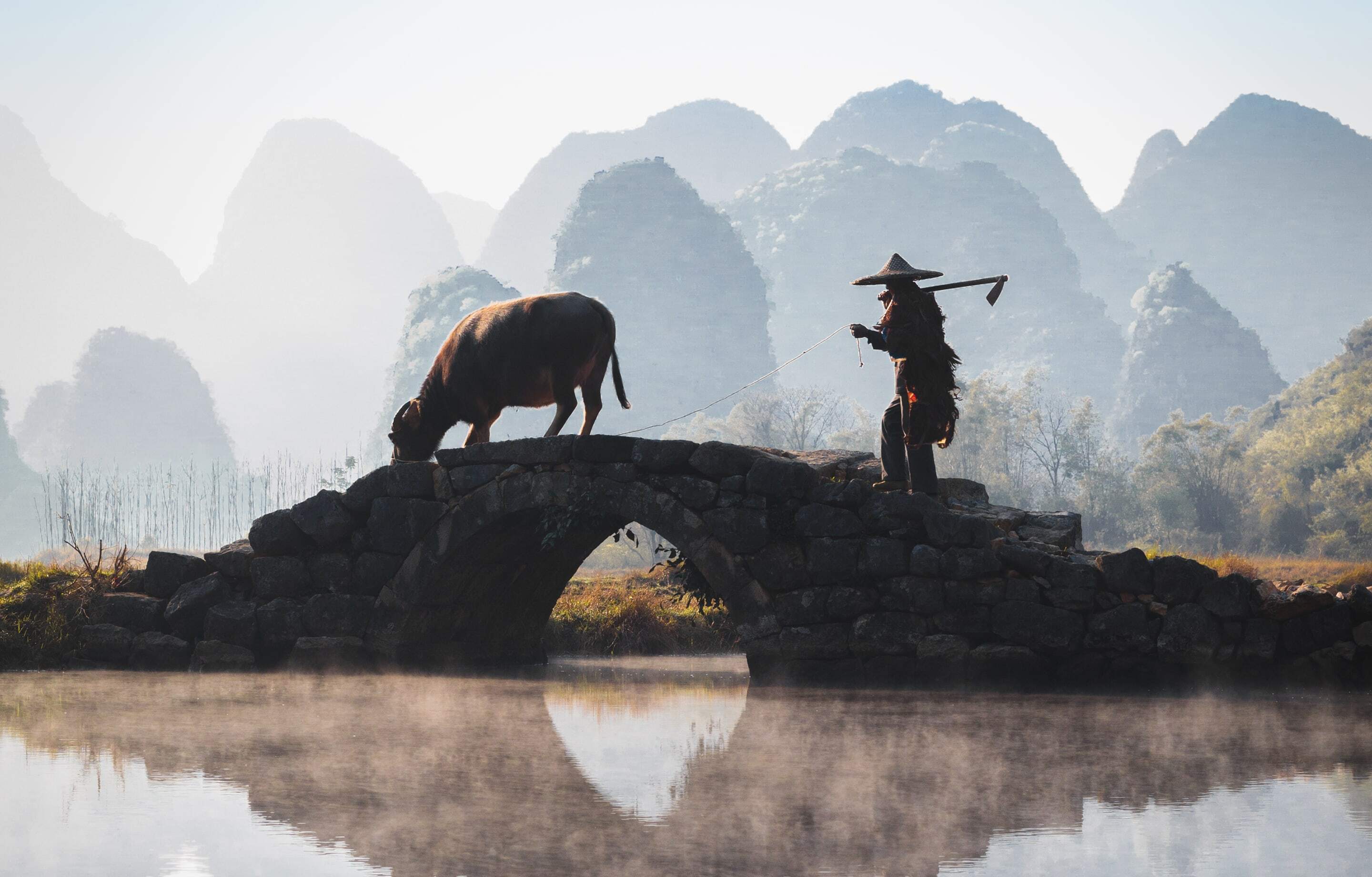 Why Remote Lands?
Exclusively Asia
With Remote Lands you'll travel with people who have made Asia the solitary focus of their own lifelong adventure. As our guest, you'll discover Asia on a journey that is completely, authentically your own, adapted from our own remarkable experiences and adventures over the years.
With Remote Lands you'll travel with people who have made Asia the solitary focus of their own lifelong adventure. As our guest, in the continent that our north American founders Catherine and Jay have adored and explored for decades, you'll discover Asia on a journey that is completely, authentically your own, adapted from our own remarkable experiences and adventures over the years.
Travelogues
An Asia-focused magazine brought to you by Remote Lands – a platform for adventure, luxury, and authenticity from experts and explorers around the continent.
What Others Say
Here is a small selection of the kind words our guests have said about us, as well as features by journalists and travel writers.
From the moment I happened upon the REMOTE LANDS website over a year ago, browsed the options, I knew that this would be well worth it. The entire staff is nothing less than professional with service that made us feel like royals.
This was truly the trip of a lifetime. Magical destinations, the most luxurious hotels in the world, and the most wonderful travel companions we could've wished for. We were treated like family everywhere we went and we have 14 new best friends.
We have used some of the top rated travel specialists all over the world and, without question, Catherine Heald and Remote Lands are at the very top of the list!