Example Itinerary
UAE Ancient & Modern: From Dubai to Al Maha
Duration

6 days / 5 nights
Price Per Person
Destinations
Known for its riches, the skyline of Dubai shines like the wealth contained within. Sky-scraping unfathomable buildings, man-made beaches and a city that lives to excess in all that it does. Shop, dine and discover the history that makes up Emirati culture and the juxtaposition between the old and new. Travel Dubai to Sharjah and watch the Arabic world unfold with traditional markets, over 600 dome-topped mosques and 20 or more museums, learning the ways of the old and discovering how the Emirati world came to be. From the flash and expense of Dubai to the traditional and authenticity of Al Maha, it is hard to believe they are but half an hour from each other. Sand dunes as far as the eye can see, lush flora, endless fauna and a peek into what Emirati life was like back in the day.
This itinerary is an example. It's designed to inspire you and provide you with thoughtfully curated ideas. You can choose to do this exact itinerary or completely personalize it. All trips are 100% bespoke.
Highlights
• Shopping: Dubai is as known for its gargantuan shopping malls, flashing all manner of designer labels and luxuries, but also for its traditional souks, where locals bargain and travelers can pick up authentic souvenirs.
• Dubai Desert Conservation Reserve: The UAE's first national park, this protected area conserves 50 plant species, 120 birds, plus 43 mammals and reptiles.
• Sharjah: The third-largest Emirate, Sharjah is home to 600 mosques, 20 museums, and intricate Arabian carpets found in the Blue Souq.
Day-by-Day
Day 1
Dubai
Arriving in Dubai and greeted by a skyline of epic proportions, there are modern luxuries at every turn and palm-frond beaches on which to relax. Once you're chauffeured to your hotel and with so many fabulous accommodation options to choose, the options are endless. We highly-recommend The Armani Hotel. Designed by Giorgio Armani himself and located in the heart of the city where there are 160 rooms to choose from, each of which ooze fashionably chic taste with an Arabian flair, making any stay a true vacation.
Day 2
Dubai
Wake up to this bustling city and discover museums, forts, Emirati life and of course shopping! Stopping first at the Sheikh Mohammed Centre for Cultural Understanding offering insight into the local culture before heading to explore the 19th Century Bastakiya area. Abuzz with museums, galleries and restaurants, take a tour of the Dubai Museum giving a glimpse into life many centuries ago. Shopping is on the agenda next with a stop at the Meena Bazar, Spice Souk and Gold Souk, where local produce and products are on display then visit the Mall of the Emirates, one of the largest malls in the world with over 560 outlets! Head back the hotel for a night of relaxation before the next days' adventure.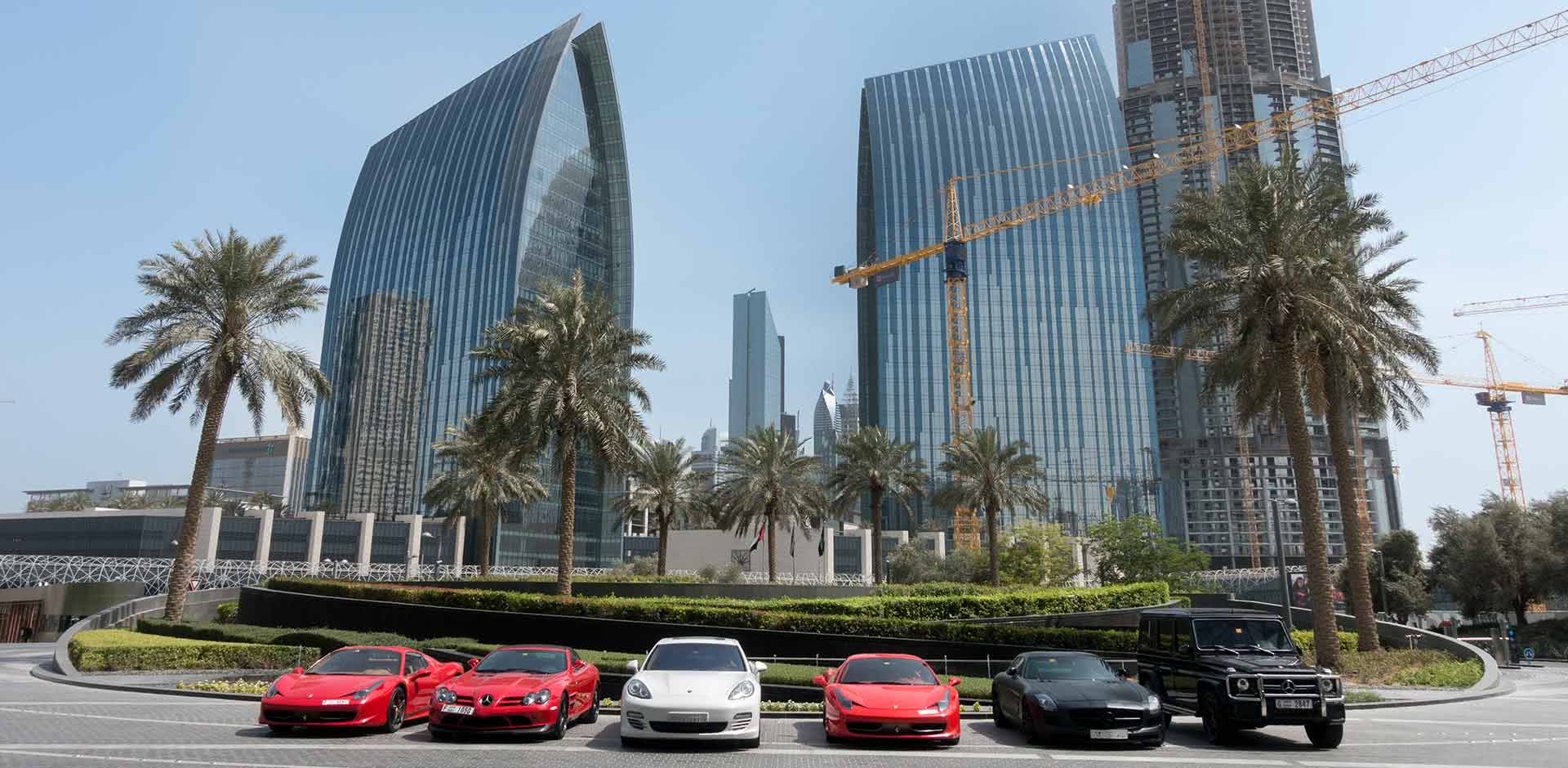 Day 3
Sharjah
Day three sees a journey to Sharjah, the third-largest Emirate in the UAE rich with culture and tradition. A number of well-known museums and over 600 mosques can be found within the Heritage Area including the incredible Turkish inspired Al Noor Mosque, the most famous of its mosques. With over 20 museums to explore, stop by the Museum of Islamic Civilization; an impressive collection of Islamic artifacts stretching back 1,400 years. To end the day, a spot of shopping at the Blue Souk is in order, boasting traditional goods such as gold and intricate Arabian carpets.
Day 4
Al Maha
Traveling to Al Maha only 25 miles from Dubai and taking only a mere 35 minutes, the city disappears and the sand dunes become the landscape as far as the eye can see. Located within the Dubai Desert Conservation Reserve, Al Maha is brimming with flora and fauna - a true desert oasis. With endless activities available, choose to trek through the desert with an experienced guide or perhaps discover the magical world of Falconry, learning about these majestic creatures steeped in Emirati culture and watch them soar through the skies. For the more adventurous, a 4x4 desert ride through the dunes observing indigenous wildlife whilst experiencing the thrill of the ride. A night's rest is well-deserved with a stay overnight in this beautiful city.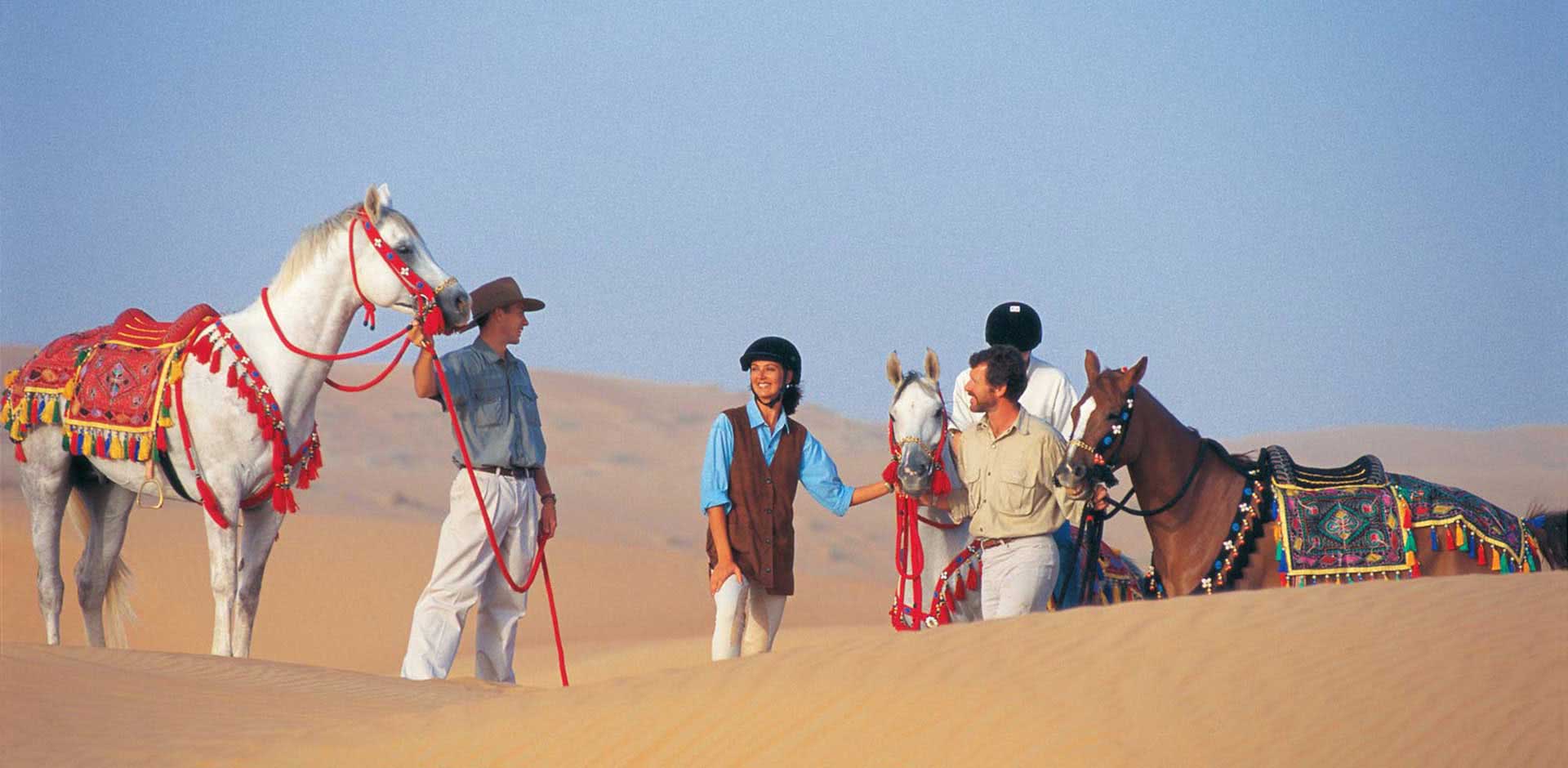 Day 5
Al Maha
The day is open to any chosen activities of which there are plenty. Perhaps relax and be pampered in one of the many luxurious spas on offer, peruse the streets to observe local life and discover Emirati cuisine with a long leisurely lunch at many authentic restaurants or fine-dining establishments. For a romantic and thrilling activity, go horseback riding through the picturesque sand dunes on beautiful Arabian horses and watch the sunset in the distance before heading back to the hotel for an evening of relaxation.
Day 6
Departure
Awaken to leave the magical city of Al Maha and be taken to Dubai airport ready to head home or perhaps another adventure.
TERMS AND CONDITIONS
Price is based on double or twin hotel room occupancy and includes accommodation, transfers, car/driver, English-speaking guide, activities and entrance fees, breakfasts and some casual lunches while touring. Flights and optional special activities will be quoted separately. Most personal expenses, including dinners, alcoholic beverages, spa treatments and gratuities can be paid on the spot while traveling. Prices may vary depending on season, choice of accommodation and other factors.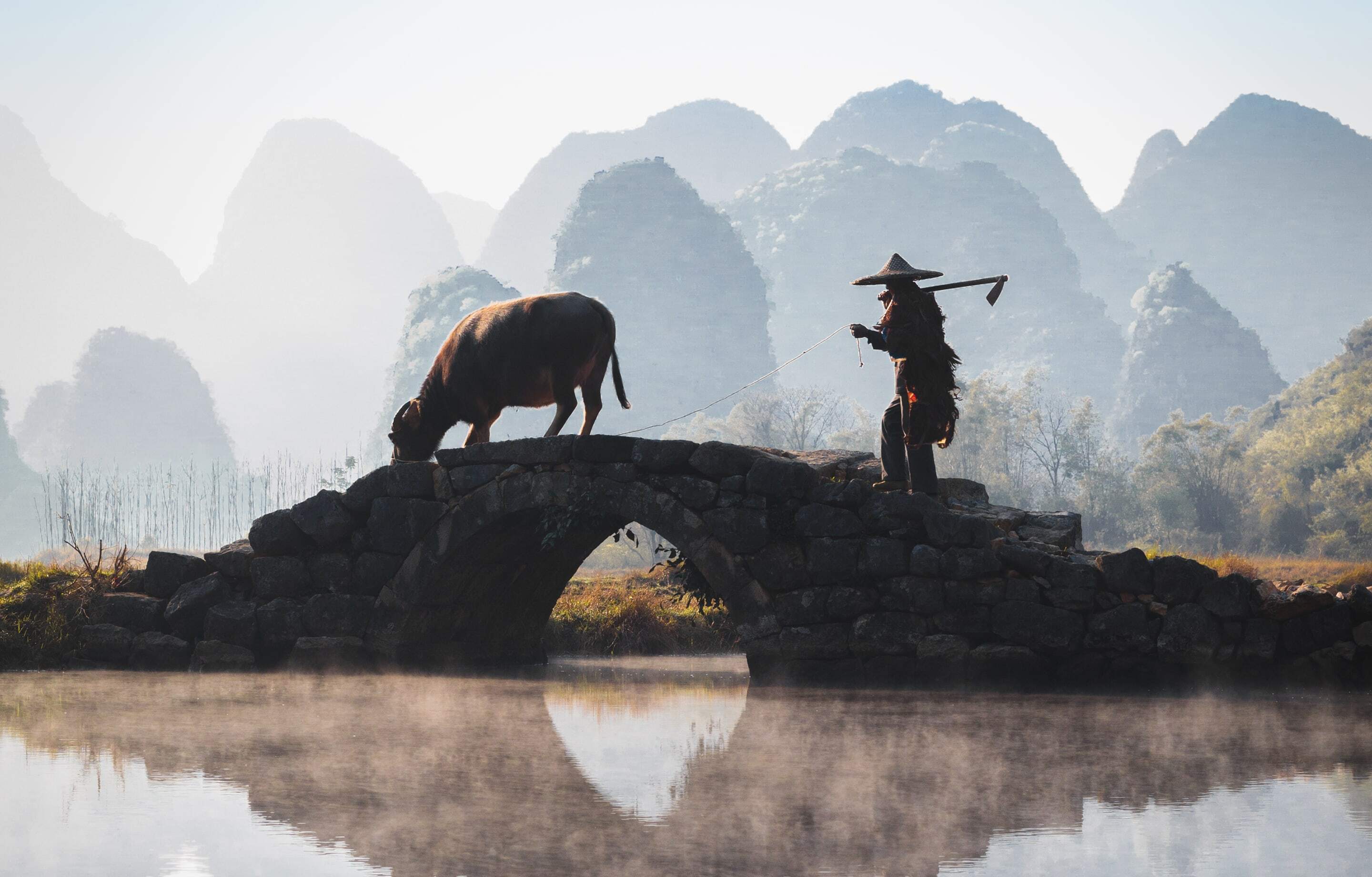 Why Remote Lands?
Exclusively Asia
With Remote Lands you'll travel with people who have made Asia the solitary focus of their own lifelong adventure. As our guest, you'll discover Asia on a journey that is completely, authentically your own, adapted from our own remarkable experiences and adventures over the years.
With Remote Lands you'll travel with people who have made Asia the solitary focus of their own lifelong adventure. As our guest, in the continent that our north American founders Catherine and Jay have adored and explored for decades, you'll discover Asia on a journey that is completely, authentically your own, adapted from our own remarkable experiences and adventures over the years.
Travelogues
An Asia-focused magazine brought to you by Remote Lands – a platform for adventure, luxury, and authenticity from experts and explorers around the continent.
What Others Say
Here is a small selection of the kind words our guests have said about us, as well as features by journalists and travel writers.
From the moment I happened upon the REMOTE LANDS website over a year ago, browsed the options, I knew that this would be well worth it. The entire staff is nothing less than professional with service that made us feel like royals.
This was truly the trip of a lifetime. Magical destinations, the most luxurious hotels in the world, and the most wonderful travel companions we could've wished for. We were treated like family everywhere we went and we have 14 new best friends.
We have used some of the top rated travel specialists all over the world and, without question, Catherine Heald and Remote Lands are at the very top of the list!