Hidden in Japan's south, Okinawa's islands boast the finest diving in all of Japan. There are more than a thousand islands and dive sites worth visiting, and one might easily spend a lifetime chasing down all those worth visiting. However, Japan is not Southeast Asia; the water is cooler and some of the dives can be extremely challenging, but it's worth it.
The weather is good from March to May, and it's said the best diving season starts in July. So, rather than heading to Southeast Asia for yet another coral dive thronged with tourists, it might be time to explore underwater caves and schooling hammerheads.
Underwater Cave Miyakojima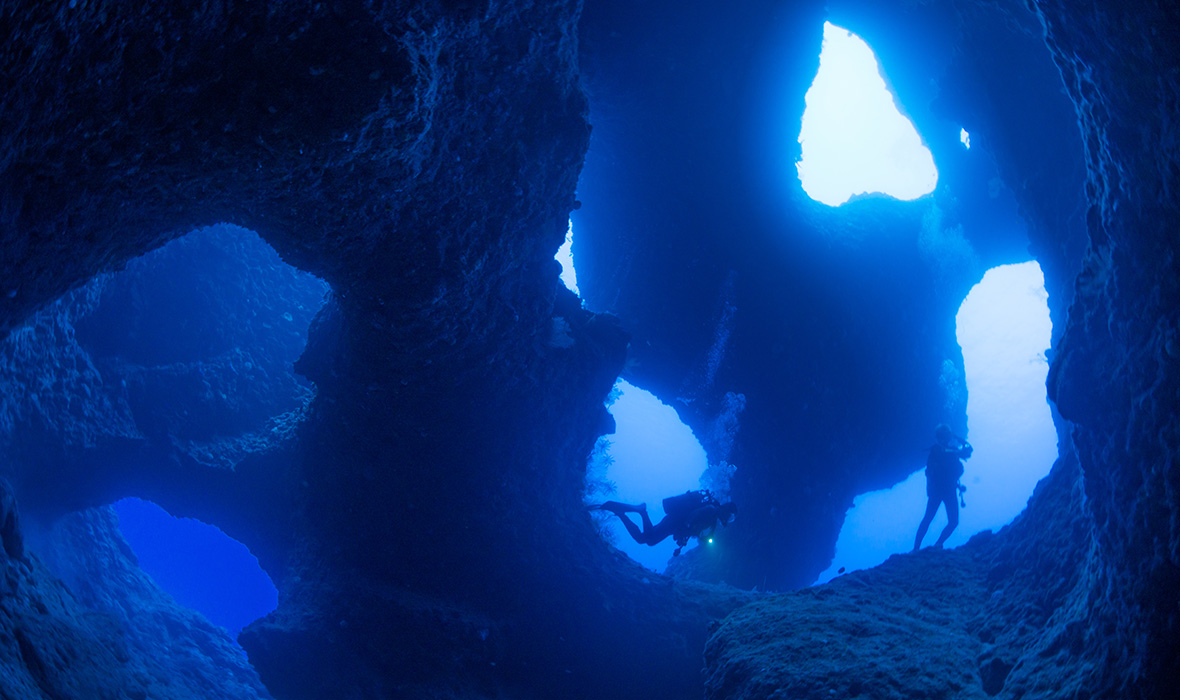 Located 186 miles south of Okinawa, the photogenic Miyakojima Cave has been featured in magazines the world over. Known for its abundant marine life and warm weather, Miyakojima has become quite the divers' paradise over the last decade. Arriving to the island by air or by ferry, both professional and amateur divers can choose between day and night dives.
Most popular here are the rock formations, providing divers with gigantic underwater rock formations and swim-throughs, some with entrances 40 meters deep. The most famous underwater topography is found on the Mao no Kyuden shelf, which slopes down a wall starting just 10 meters down. It is a maze of tunnels that leads through coral and shoaling fish. Other sites of interest include Mini Grotto and the Nakanoshima channel.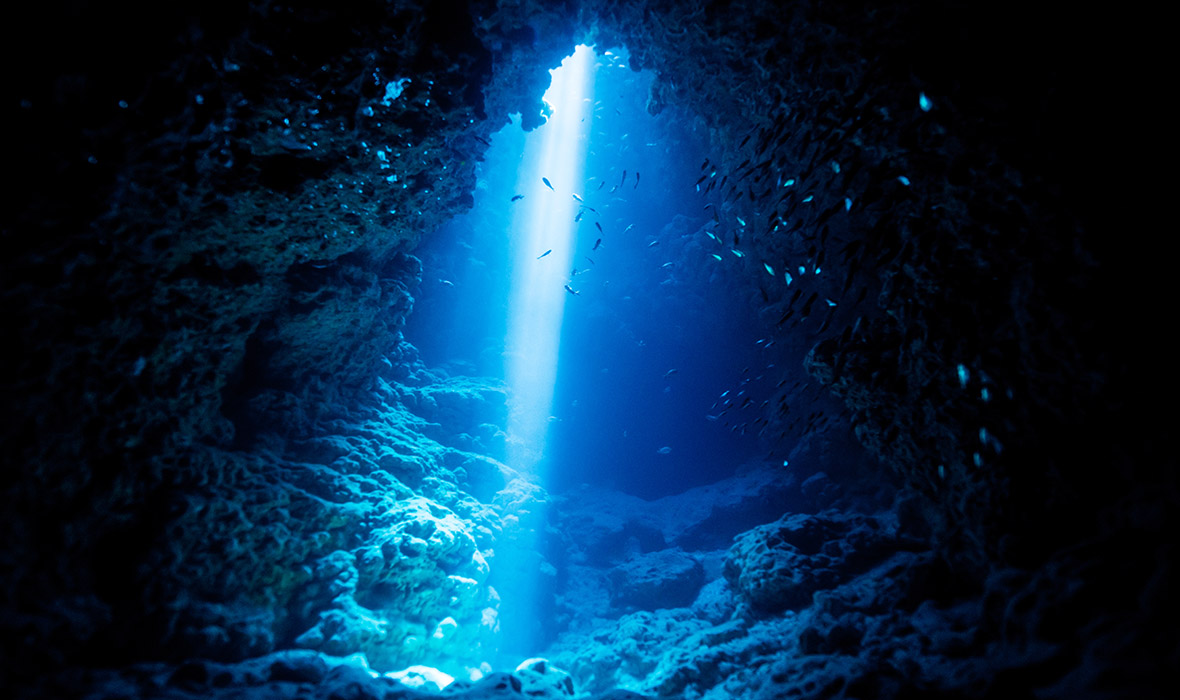 Although the fish are not the highlight of Miyakojima, clown, angel, and parrot fish can be found in the shallow waters, but deeper into the open water, divers can swim alongside manta rays or witness the rare majesty of a feeding whale shark – a bucket-list item for most divers with a flair for photography.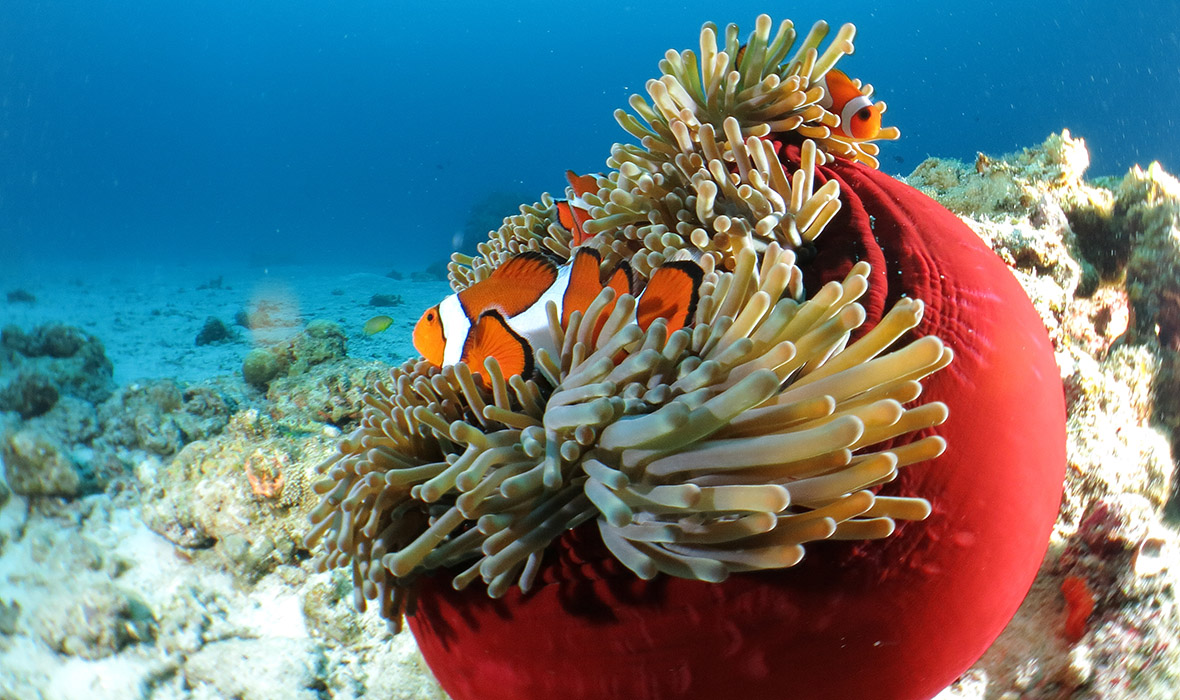 Islands historically known for trade routes between Okinawa and Taiwan, the Kerama Islands are found 25 miles off the west coast of Naha. Accessible by plane or by ferry, there are close to 50 diving spots around the island with unique aspects to each. The most fascinating marine life, such as whale sharks and manta rays, can be found around the island of Zamami.
Japan doesn't always have the most forgiving climate, but the clear waters and white-sand beaches – best experienced in summer – put travelers in mind more of an Indonesian paradise than the Land of the Rising Sun. Divers will find coral and extremely high rates of visibility under the waves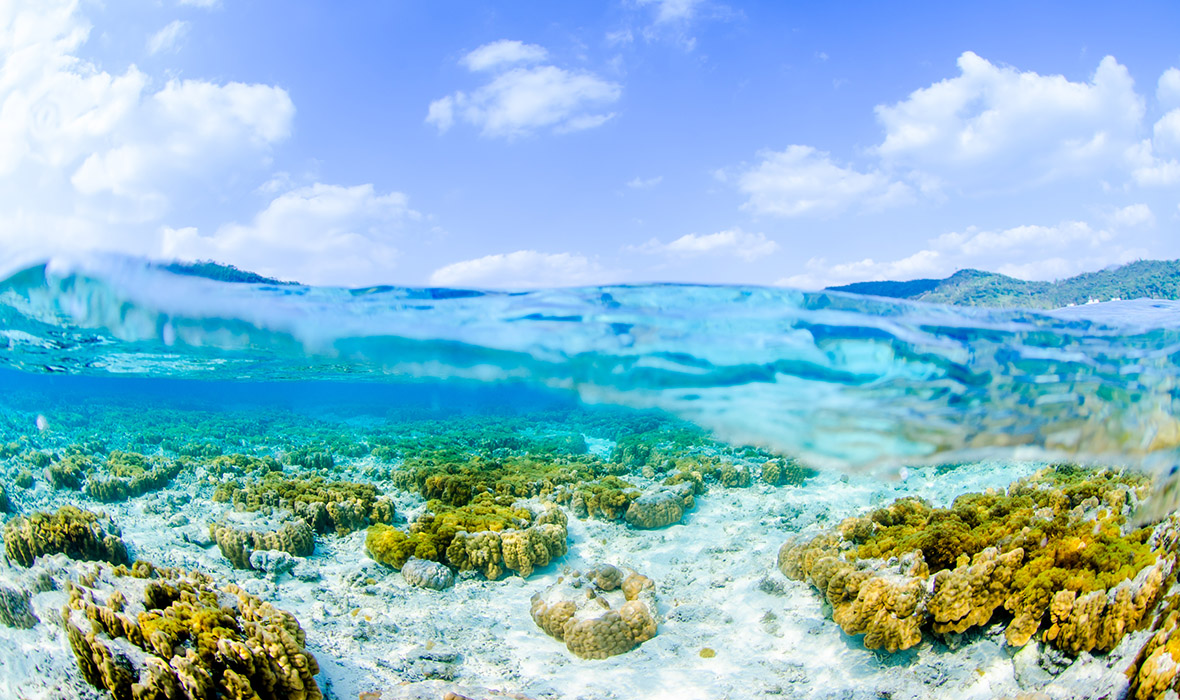 In the months between January and April, humpback whales are often seen as they use the channel between the islands for food and protection for their young during the migration period.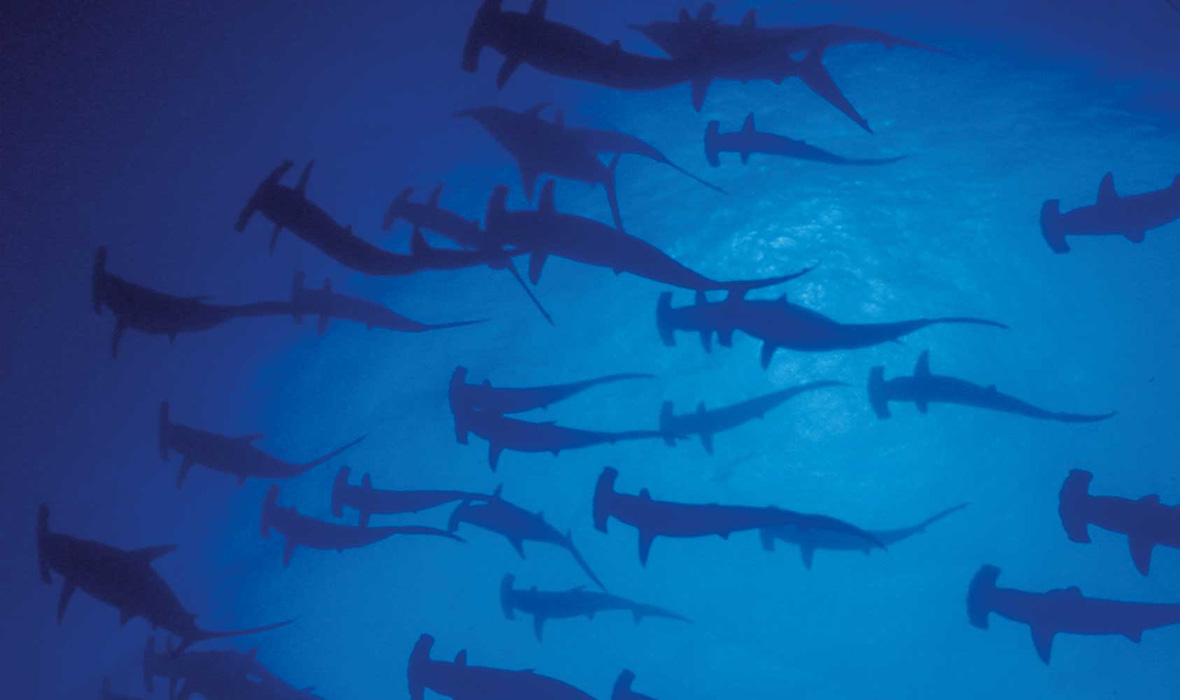 As one of the more remote islands off the coast of Okinawa, Yonaguni Jima is most popular for its common hammerhead shark gatherings: thousands of hammerheads just a two-hour flight from Naha on Okinawa's west coast. The hammerheads are known to congregate from November to May.
Its waters in this area are rated as some of the clearest in the world, with a visibility of up to 98 feet. Strong currents around the island mean that many of the best locations are for advanced divers.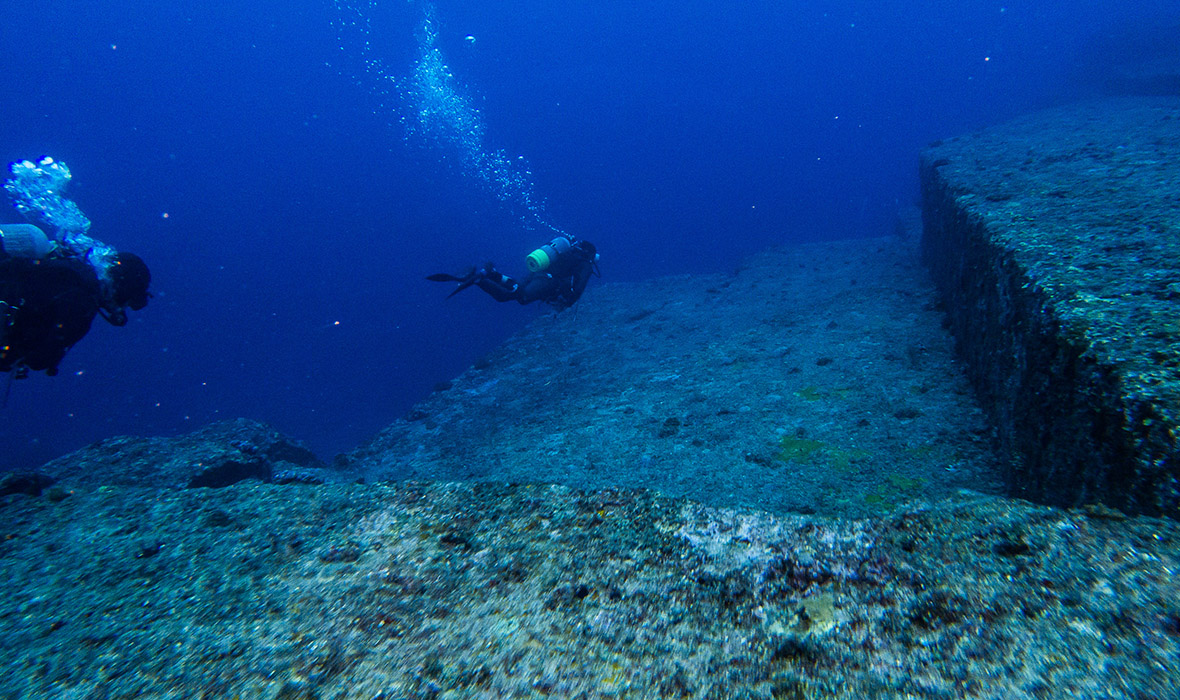 However, for something a little less seasonal, a little more majestic, and much less shark-y, there's the underwater Yonaguni Monument.
The naturally occurring structure is 82-feet tall, roughly 330-feet long and 164-feet wide. Some believe the structure to be part of a mythical content known as Mu, remarking on the right angles that look like architecture.
Indeed, it is the incredible and almost otherworldly nature of this "monument" that has led some left-field academics to postulate that it is manmade. The truth is far more prosaic, but the dive site is perhaps unparalleled in East Asia.