Why We Love This Hotel
Wellness: The HOSHINOYA name is synonymous with wellness, therefore it's no surprise that the focus of this resort is wellbeing, from the beachfront setting and music of crashing ocean waves, to the indulgent spa treatments inspired by the surroundings.
Dining Experience: HOSHINOYA Okinawa's innovative "Sicilian Cuisine Inspired by Okinawa" concept brings an east-meets-west dining experience for international guests, while the inclusion of private-dining indoor patios in every accommodation allows guests to enjoy their fusion meals at their own pace.
Location: Though you may struggle to tear yourself away from the calming ocean views, there's plenty to see and do in the local area, from horse riding, to cultural workshops, to snorkeling and diving, to tours of a local brewery and local weaving house.
Read More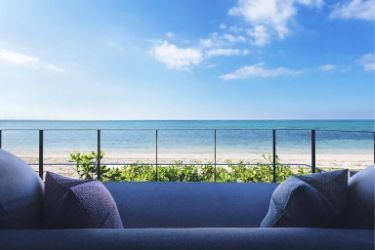 Preferred Hotel