There's nothing quite like hearing heavy footsteps splashing across a creek toward you and spying a trunk curling through the trees – that is, until you creep close enough to witness the expressiveness in an elephant's eye. Fans of conservation can find different ways to give back to the world of wildlife on their cultural journey through the sleepy travel town of Luang Prabang.
MandaLao Elephant Conservation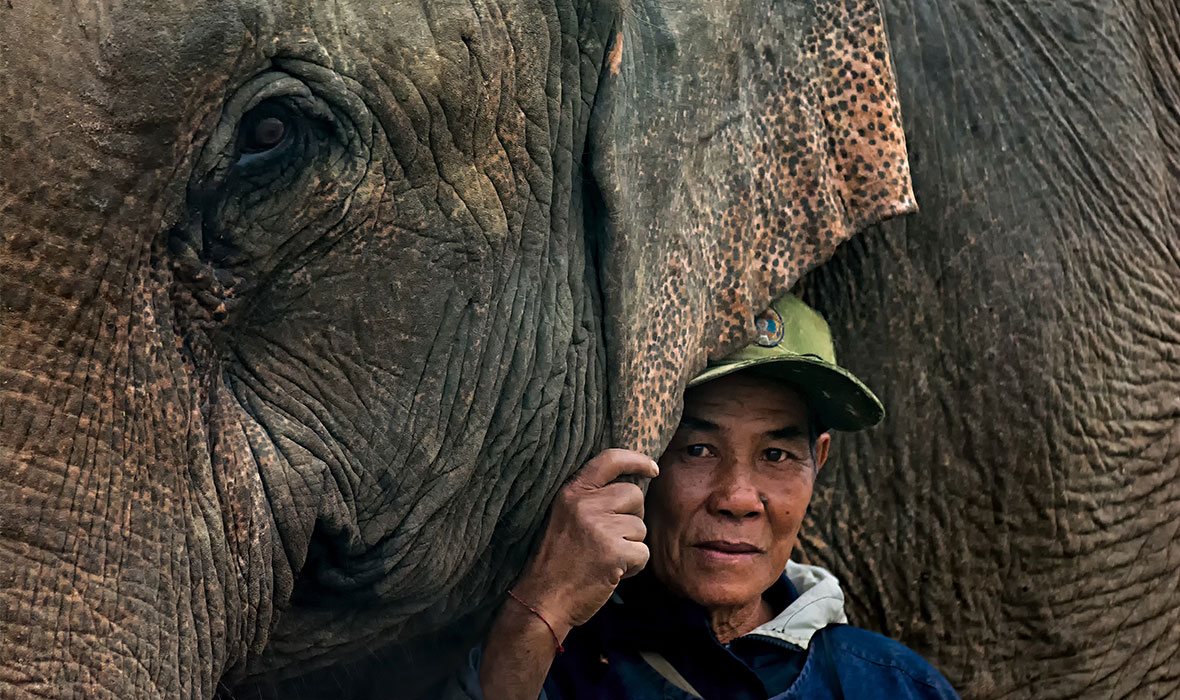 Elephants are sacred in Laos, generally representing prosperity, peace, and luck. Steeped in myth and legend, they're the star attraction of ancient tales and a prominent image for artworks. However, poaching, irresponsible tourism, and logging have turned them into an endangered species. Those who care about ethical elephant sanctuaries will be hearing about MandaLao for a long time because they are changing the game.
In Southeast Asia, MandaLao is an important name in elephant conservation, fostering a group of former logging elephants in hopes of encouraging breeding. Seven females and a very large two-year old male called Mister Kit roam through lush forests, creeks, and meadows. Often, they feast in the 'elephant supermarket,' a nickname for the vegetable crops of local villagers – who are in turn reimbursed by MandaLao, which is good because they each eat about 200 kilograms of food every day.
There are no damaging saddles for the riding of elephants here. Instead, you don zip-up boots provided by the company and trek alongside them by the Nam Khan River and deep into the jungle while exploring tiny villages dotted with bamboo shacks. It's an experience imbued with both peace and hilarity, as the cheeky residents sneak up on you for a quick nudge or in an attempt to snatch whatever's in easy reach. Guides use positive reinforcement training to curb the charming naughtiness, but elephants reign here.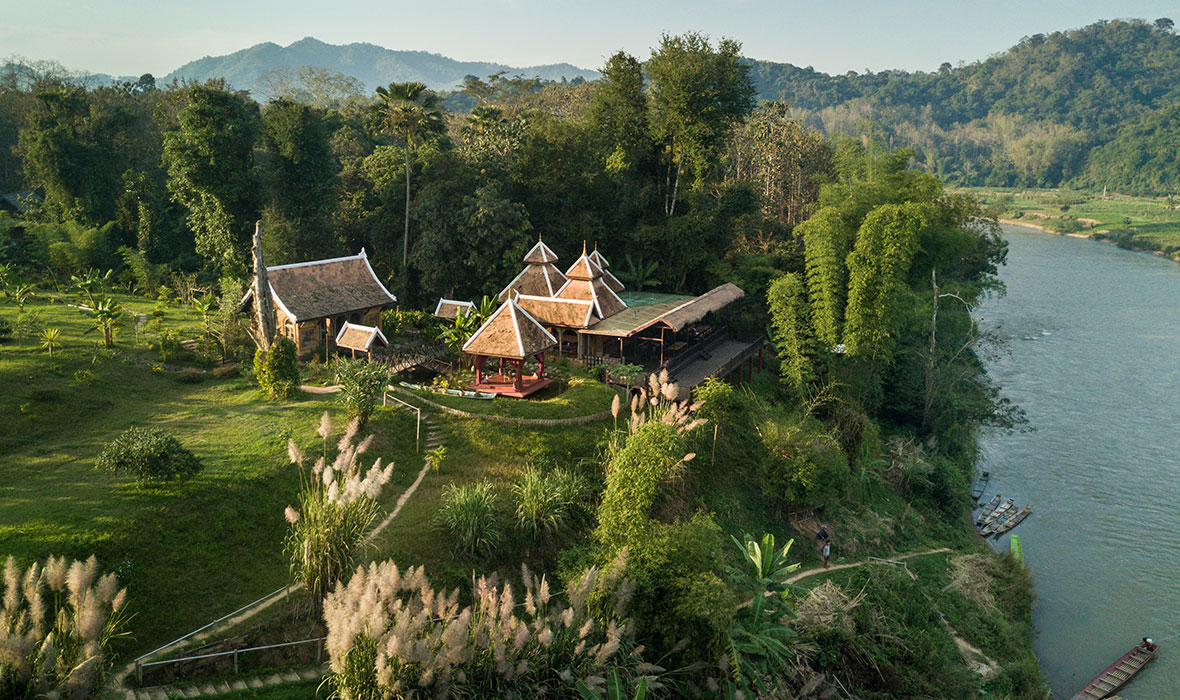 By visiting or joining a sponsorship program, travelers fund further elephant rescues, protect those still in the wild, sustain this majestic group of mammals, and provide income for Luang Prabang locals.
Tat Kuang Si Bear Rescue Center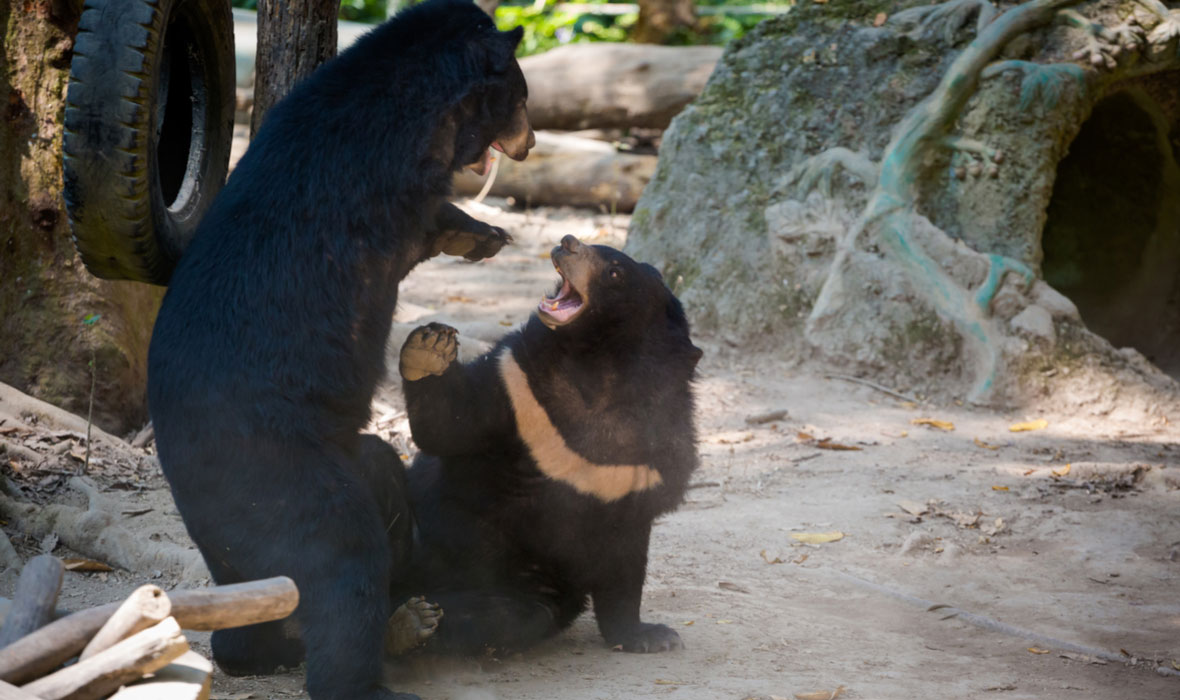 Animal lover Mary Hutton started the Free the Bears charity from her family home in Perth, Australia, via local petitions and raffles in 1995. Fast forward to today and the successful endeavour includes the Cambodian Bear Sanctuary, which is the largest in the world for sun bears. In 2003, in collaboration with the Laos Department of Forestry, the Tat Kuang Si Bear Rescue Center began construction deep in the forest near the famous waterfalls.
Asian black bears are most often rescued from poachers selling them on a brutal black market for bear bile. The bile from their gallbladders is prized in traditional Chinese medicine. At the sanctuary, tiny cages and abhorrent practices are swapped for open enclosures and plenty of space, complete with toys and medical care for rehabilitation.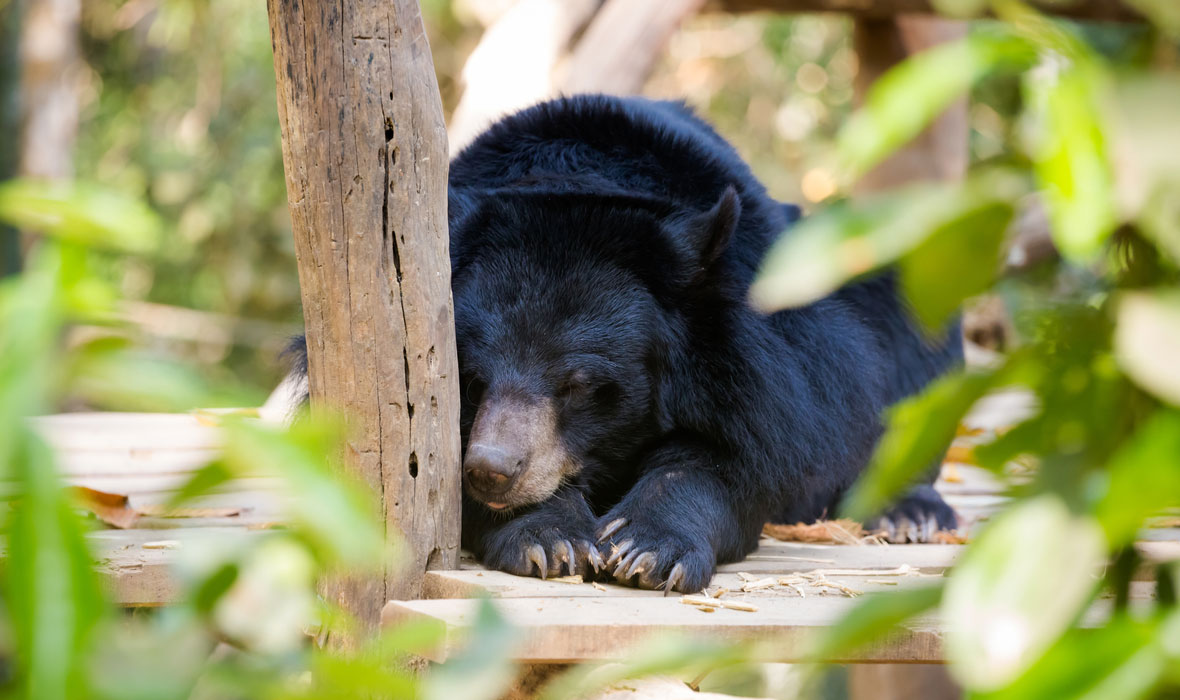 For visitors, the Bear Discovery Trail educates, while watching the frolicking creatures enjoy newfound freedom. The ever-expanding endeavor, now including the Luang Prabang Wildlife Sanctuary, offers training and jobs for locals, as well as valuable awareness for tourists. Best of all, you can donate by sponsoring your favorite bear.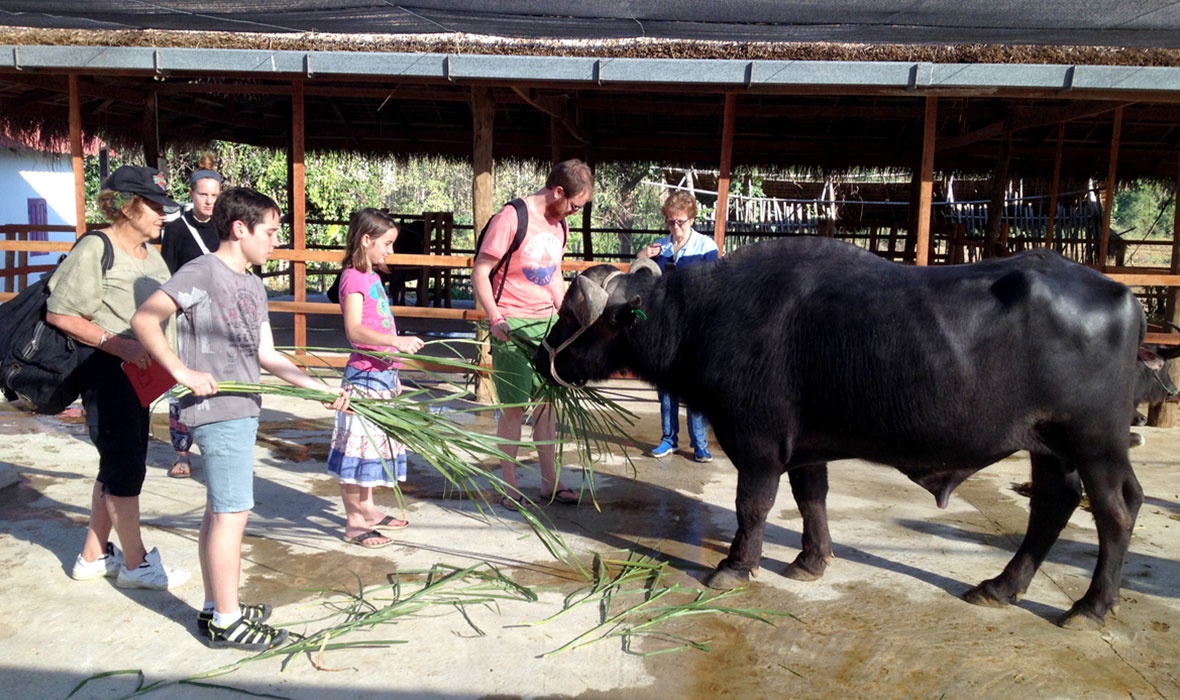 Caprese salad with fresh buffalo mozzarella is one of Laos's little pleasures. At Laos Buffalo Dairy, your mozzarella is sourced sustainably and a visit helps to support breeding programs to restore local buffalo genetics. On top of that, tourism helps fund veterinary needs and animal care workshops for farmers to learn organic methods for feed production, as well as rental income for farmers who send buffaloes to the dairy.
Founded by two families with corporate backgrounds and a great love of cheese, the dairy farm is the first of its kind in Laos. In fact, previously nobody in the local area had ever seen a buffalo milked before. Now, yogurt, ricotta, cheesecake and ice cream are distributed throughout local restaurants, hotels, and supermarkets, creating a dairy industry where there was once only imports.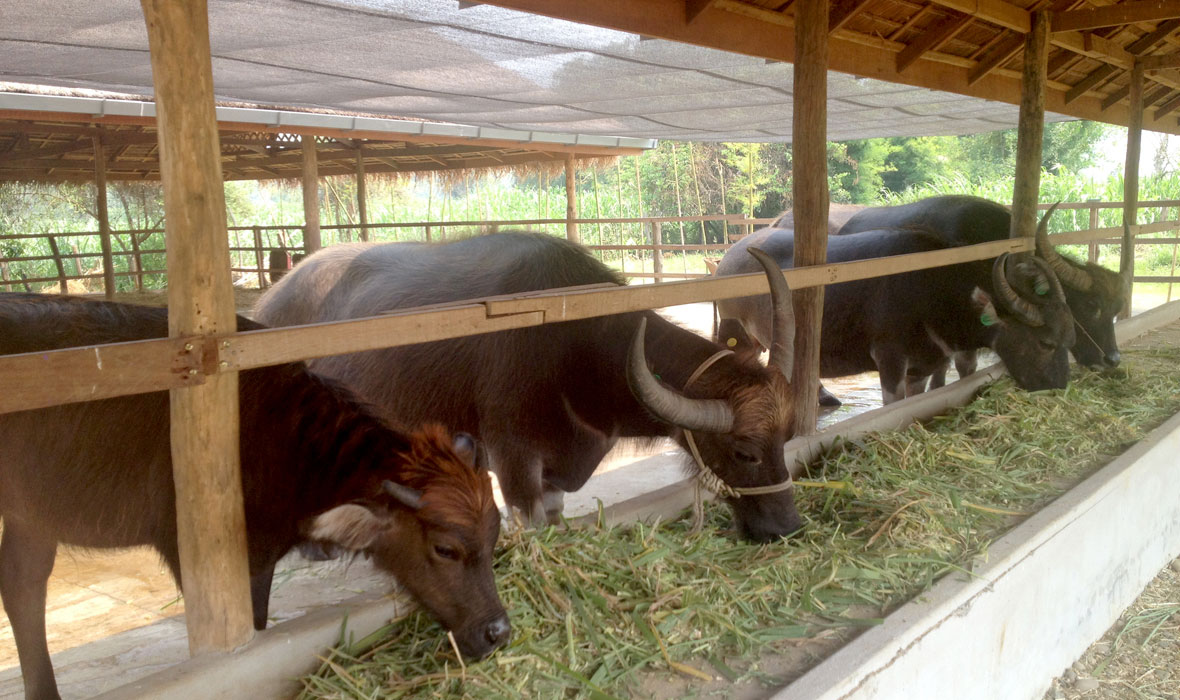 If cuddling buffalo is more your thing, you can do so on a range of farm tours. Children will love giving them bananas, bottle feeding calves or helping to scrub away during bath time. Naturally, you'll learn how to milk buffalo and there are tractor rides, pigs, chickens, and rabbits to round out the experience. Eat there at the cafe or take a tasty chunk of mozzarella home with you.