Aman is one of the finest names in luxury travel – with more than 33 destinations and ultra-luxe private jet journeys second to none. In Phuket where the brand first began 30 years ago, Aman recently gave its first destination, Amanpuri, a makeover. With new treatment suites and improved facilities for families of luxury travelers in this Thailand resort, the reinvigorated Amanpuri is a message from the 30-year-old company that Amans don't get old.
Key improvements and refurbishments at Amanpuri are most apparent in the Aman Spa, guest pavilions, added watersports equipment, a children's Eco-Discovery club, a beach bar, and a discovery space for all ages.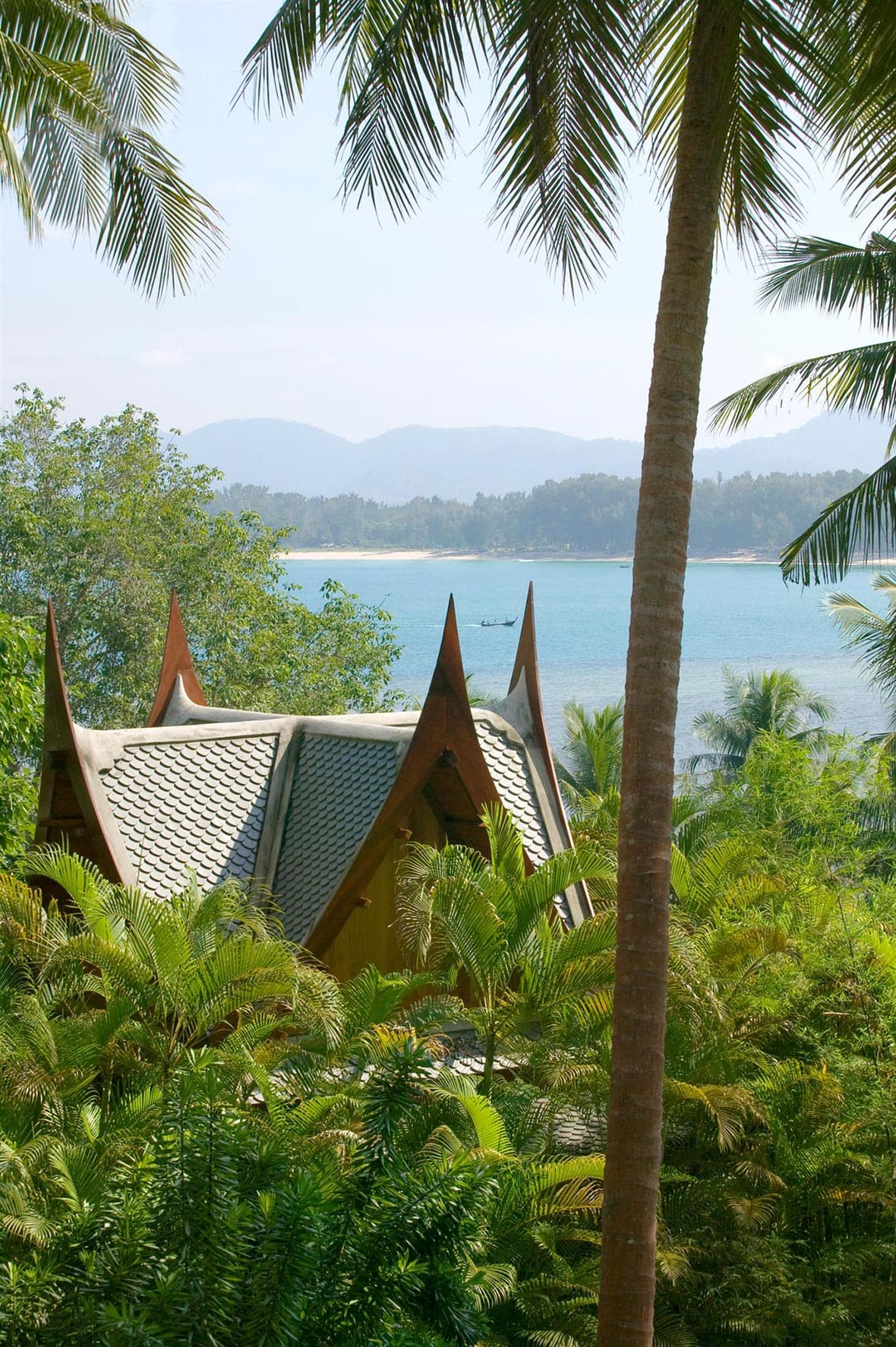 Amanpuri has doubled the size of its Aman Spa, with six new treatment suites, bringing the total rooms to 12, and having also doubled the size of all treatment suites. Each features its own treatment room, bathing area, private steam room, dressing room, and an outdoor relaxation pavilion.
Aman Spa has also incorporated new spa facilities, including hydrotherapy areas complete with steam rooms, traditional saunas, two infrared saunas, Jacuzzis and plunge pools, as well as a finishing salon for nails and hair. The new spa facilities complement the resort's two-storey fitness center, and its three longstanding individual wellness immersion programs — Detox and Cleansing, Mindfulness and Stress, Weight Management and Transformation.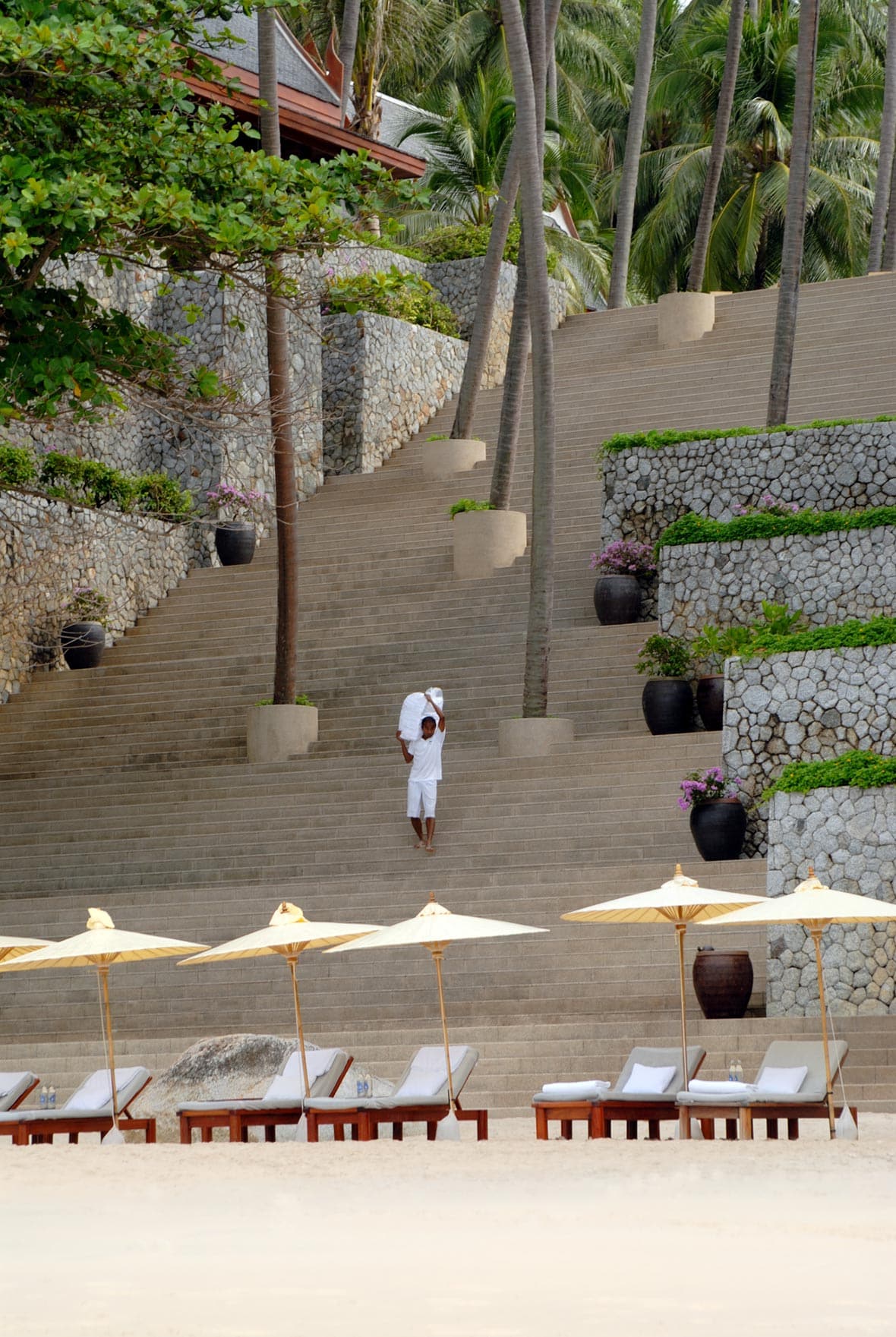 On the waterfront, a new MasterCraft X23 ups the resort's wakeboarding game, complete with a coach and boat captain. Meanwhile, back ashore stands the new Straw Hat Beach Bar – a thatched "hut". Surrounded by boulders and natural vegetation, this new beachfront destination serves classic Aman beach cocktails with roots in the brand's many resort destinations, as well as Thai craft beers, fresh juices, and smoothies. From here, guests can kick back with drink in hand and observe the many water activities taking place around them, compliments of the resort, with Hobie Cats, stand-up paddle boards, stand-up Kawasaki jet skis, Lampuga electric surfboards, Seabobs and Schiller bikes at the ready.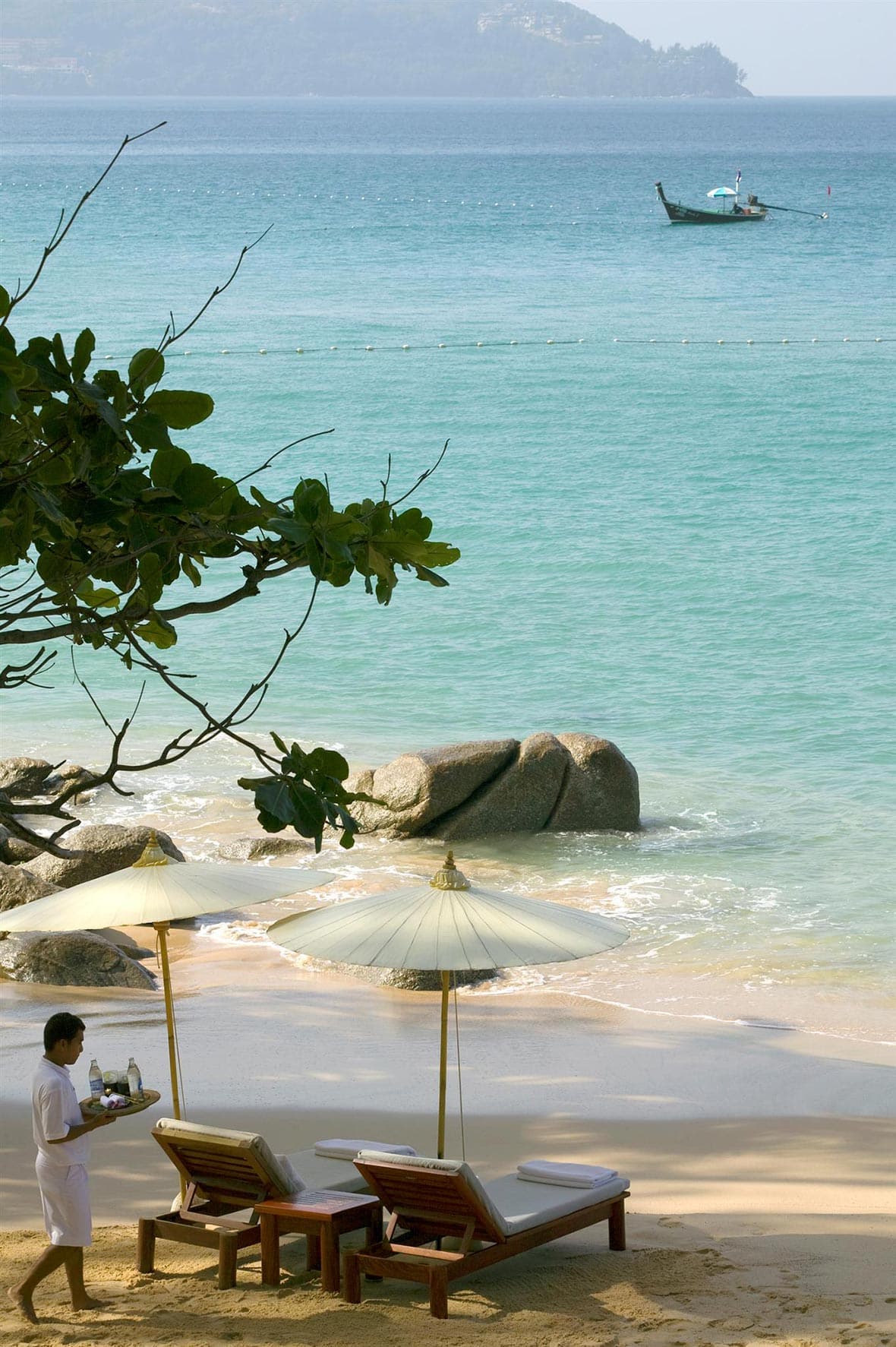 The soon-to-be-unveiled Magnum Room is a 14-seater private dining room, where guests can upgrade their group entertainment by making use of its own bar, wine lockers, magnum-sized display cases, and humidor. With help from a celebrated mixologist, the resort has also expanded and enhanced its signature drinks menu across its six restaurants. Also new is Nama Restaurant's weather-protected, canopied terrace, for an even more serene Japanese dining experience.
To round off the original Aman's renovation, the resort has also enriched six of its 40 Thai-style pavilions to include their own private swimming pool, bringing the tropical experience even closer to home in these suites.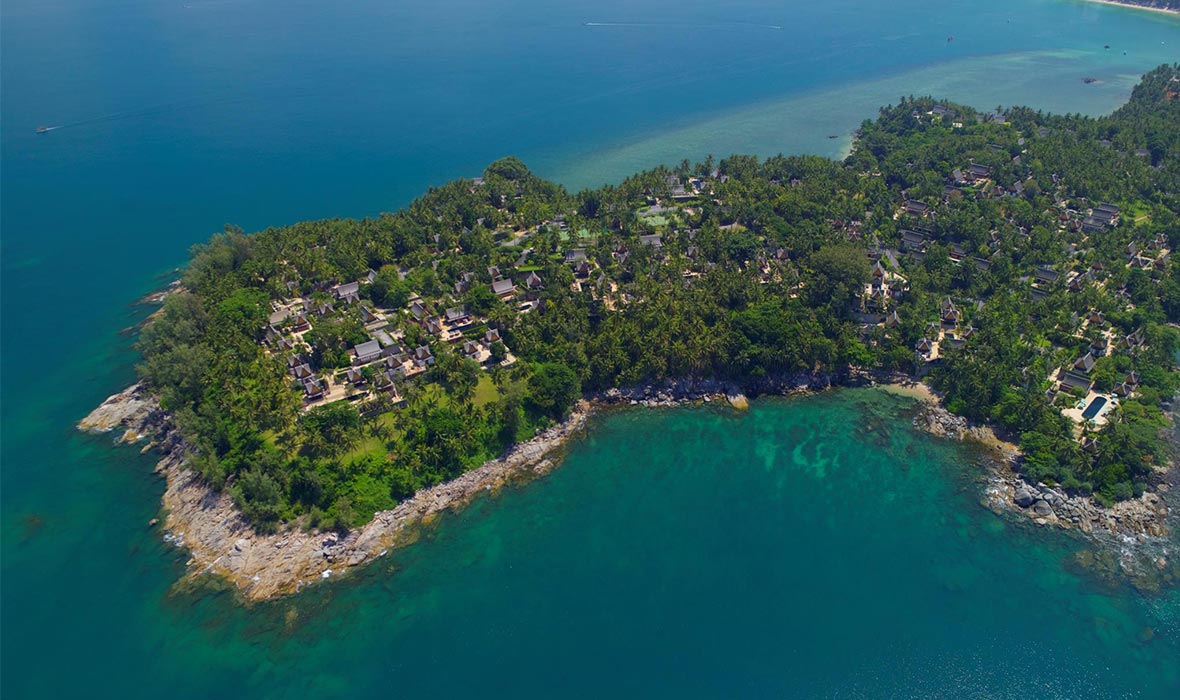 Parents and children alike will be excited for the resort's new glass-fronted children's Eco-Discovery Club, built to appease both the eyes and the mind. This innovative space houses the children's program for ages four to nine, and features its own nature museum with terrariums, and a craft center where young ones can try their little hands at traditional Thai crafts. Koi ponds and decks add inviting aesthetics to the structure, which was designed to flow from one space to the next and provide inspirational spaces for educational discussions.
The innovation continues at the new Hot Spot, inspired by alternative sport, music, and digital tech cultures. Guests can scale the new outdoor rope-free bouldering climbing wall, or get gnarly on the new half-pipe with its own custom-built skateboards. The Sound Box studio provides a space for aspiring DJs and singers to record their own music and even edit their own films at the GoPro editing counter. A screening room/cinema offers an area for indoor and outdoor evening viewings of either self-made or selected movies.