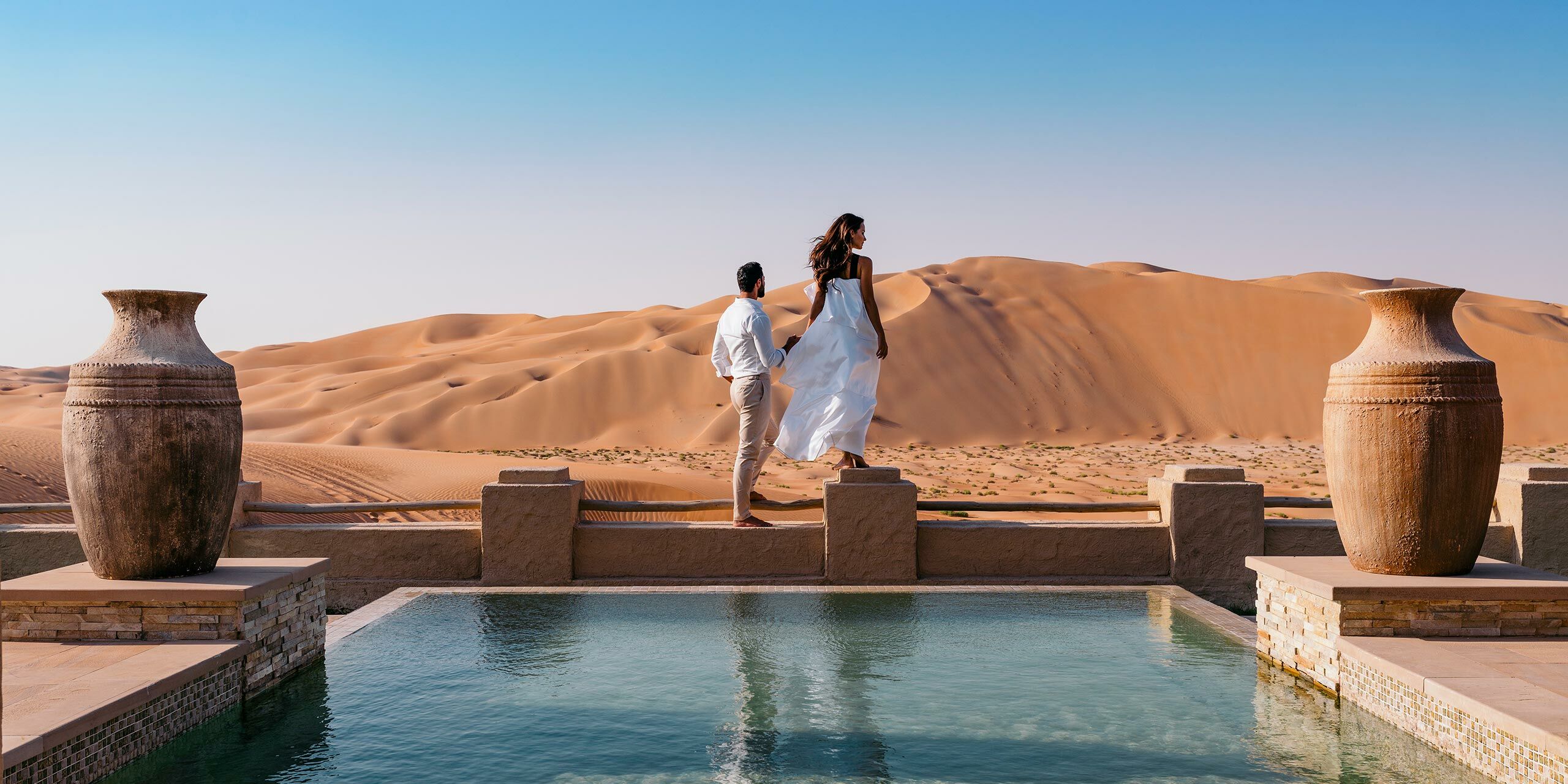 If you want to travel fast, go alone; if you want to travel far, go together. With Remote Lands couples can plan the ultimate romantic adventure, whether you're honeymooning, celebrating an anniversary, or renewing your vows. Be it lazing on the beach with the love of your life or exploring a new relationship on safari, Remote Lands will design the perfect celebration of your love.
Cambodia: Jungle Explorers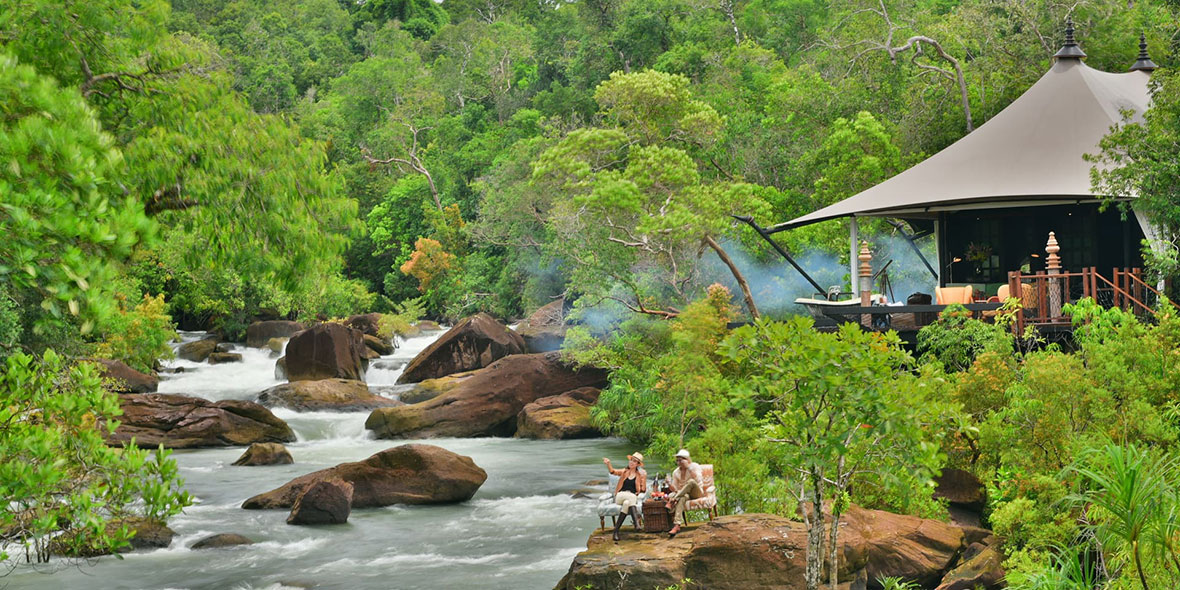 Enjoy a whimsical jungle safari experience in the Cardamom Mountains as Shinta Mani Wild, an isolated tented camp destination designed by starchitect Bill Bensley. Situated on an 865-acre private nature sanctuary that sits at the confluence of Kirirom, Bokor, and Cardamom National Parks, the Shinta Mani Wild is an exotic jungle stay with adventurous experiences that include taking expedition boats to explore the untrammeled waterways and hiking through the forest on the trail of poachers with the Wildlife Alliance.
Oman: Beach and Desert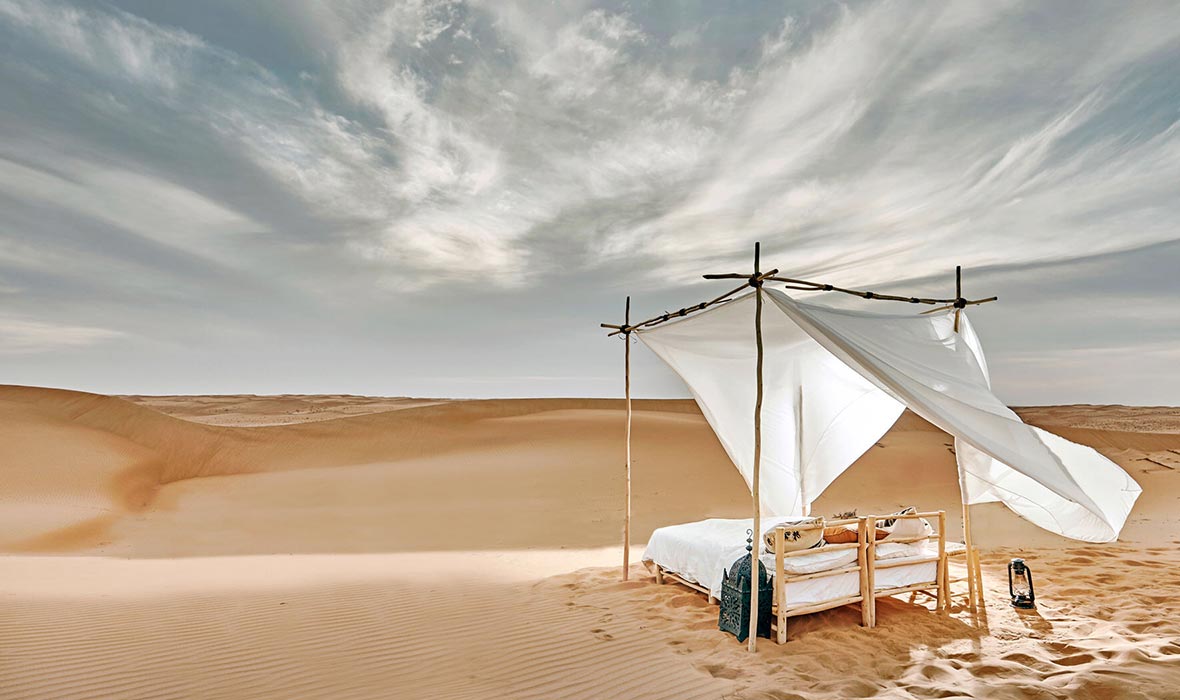 Hidden in this Middle Eastern treasure are secluded beaches, stark canyon landscapes, and desert dunes filled with starry skies. Combine palm-tree fringed coasts with glamorous bedouin charm as you explore the desert on camelback, go dunebashing on the Wahiba sands, and enjoy your own private Eden in the greenery of Salalah. Whether you want to take a dhow through the bright blue fjords and dolphins of Khasab and explore the souks of Muscat, Remote Lands can plan the perfect Oman getaway.
Sumba: Surf and Sand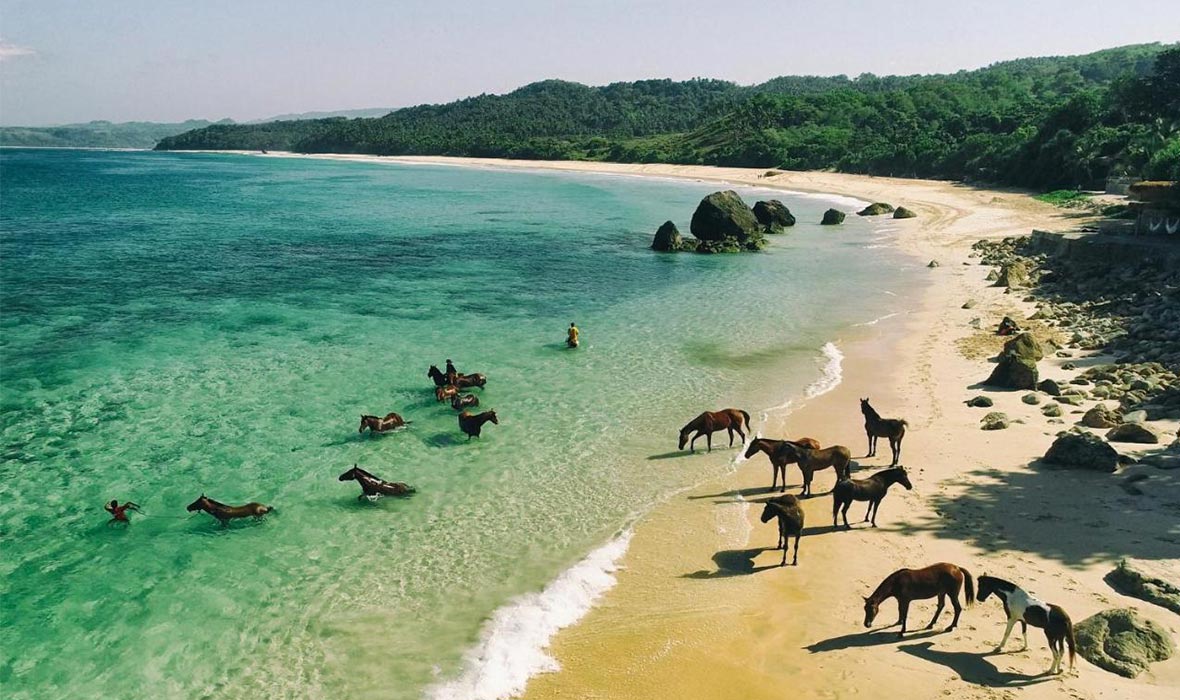 Reveling in the simple pleasures together as you take in the pleasures of Sumba, an Indonesian paradise island. From the ultra-luxe surrounds of Nihi Sumba, one of Indonesia's most luxurious beach resorts, visitors can engage in horseback riding, diving, and surfing. Home to the world famous "Occy's Left" wave, this resort is a haven for surfers the world over, but also offers an opportunity to indulge in delectable chocolate experiences, tropical island trekking, and, of course, relaxing on the beach.
Sri Lanka: Wild Romance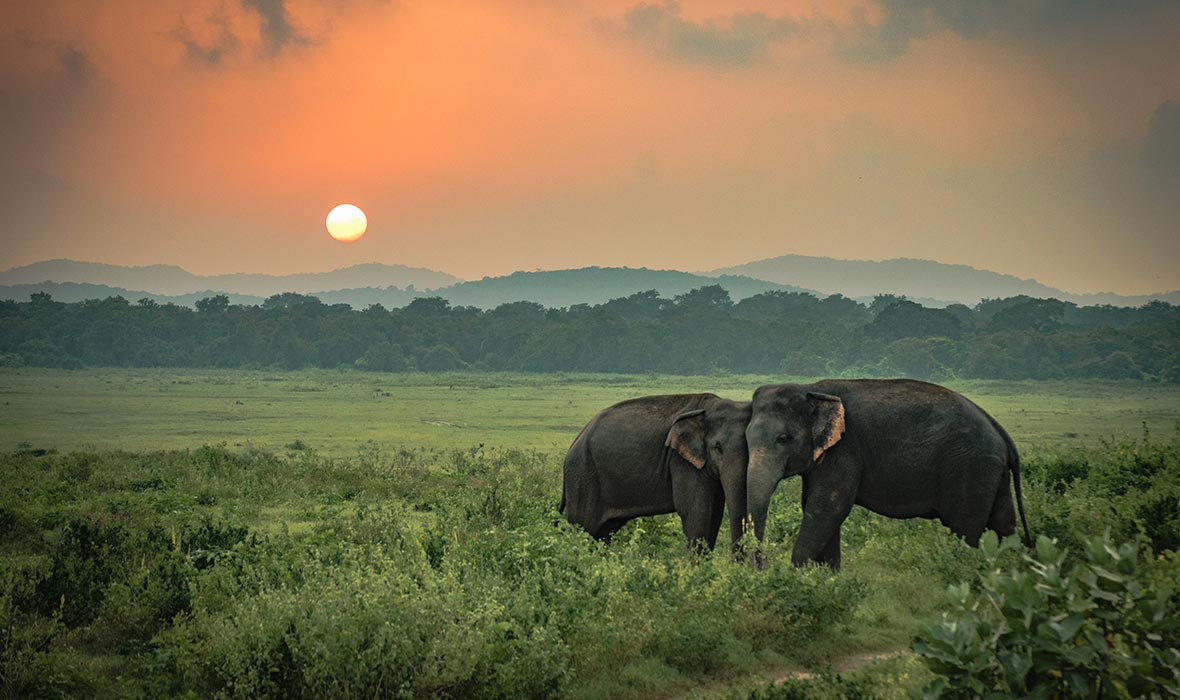 Put a safari spin on your romance with a journey through Sri Lanka's national parks. Home to leopards, sloth bears, Asian elephants, and more, Sri Lanka is the perfect destination to combine world-class amenities with natural wonder. At Wild Coast Tented Lodge Yala, travelers can stay on the magical Sri Lankan coast and take a jeep deep into the island's most famous forest in search of wildlife. Afterward, travelers can relax on the colonial coast of Galle or hike tea country in Sri Lanka's heartland.
Bhutan: Himalayan Heart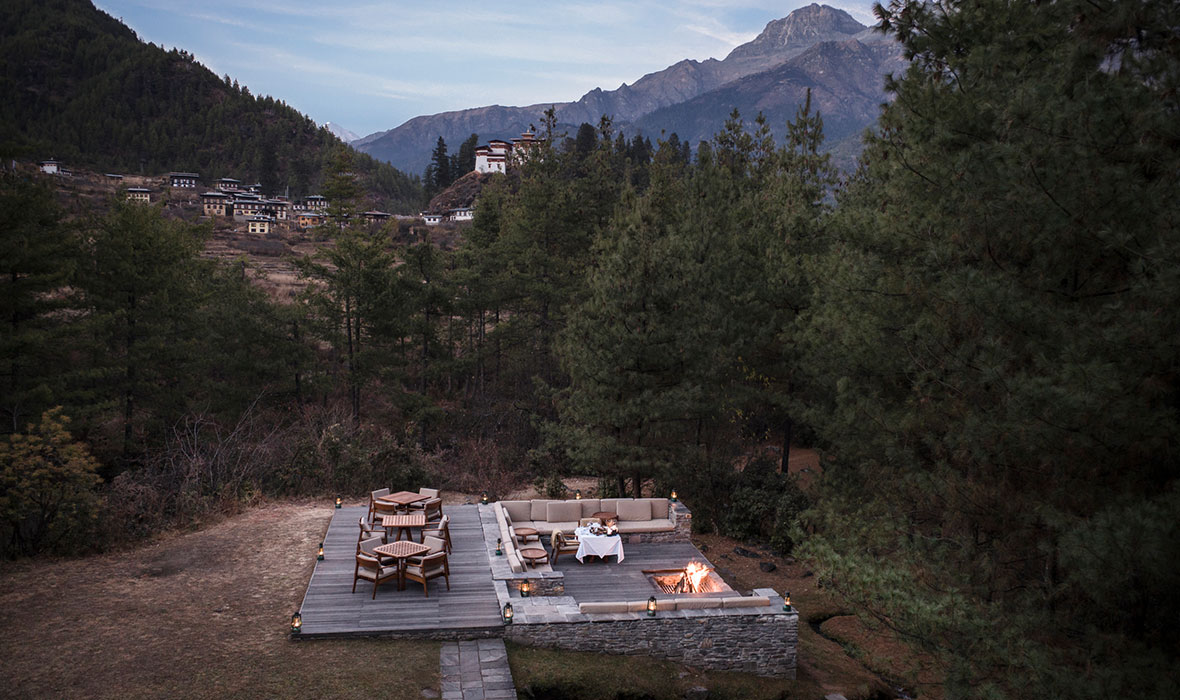 Bhutan can be a land of adventure and a land of introspection, an ideal destination for the spiritual and bold. Whether you want a healing hike through the Druk path, cycling up Chele La pass, or a romantic road trip, the Kingdom of Bhutan is perfect for a pilgrimage of discovery. Whether it's hiking to the legendary Tiger's Nest Monastery or basking in the views of Punakha Valley at Amankora Punakha, enjoy the Land of the Thunder Dragon at your own pace.
The Maldives: Heaven Together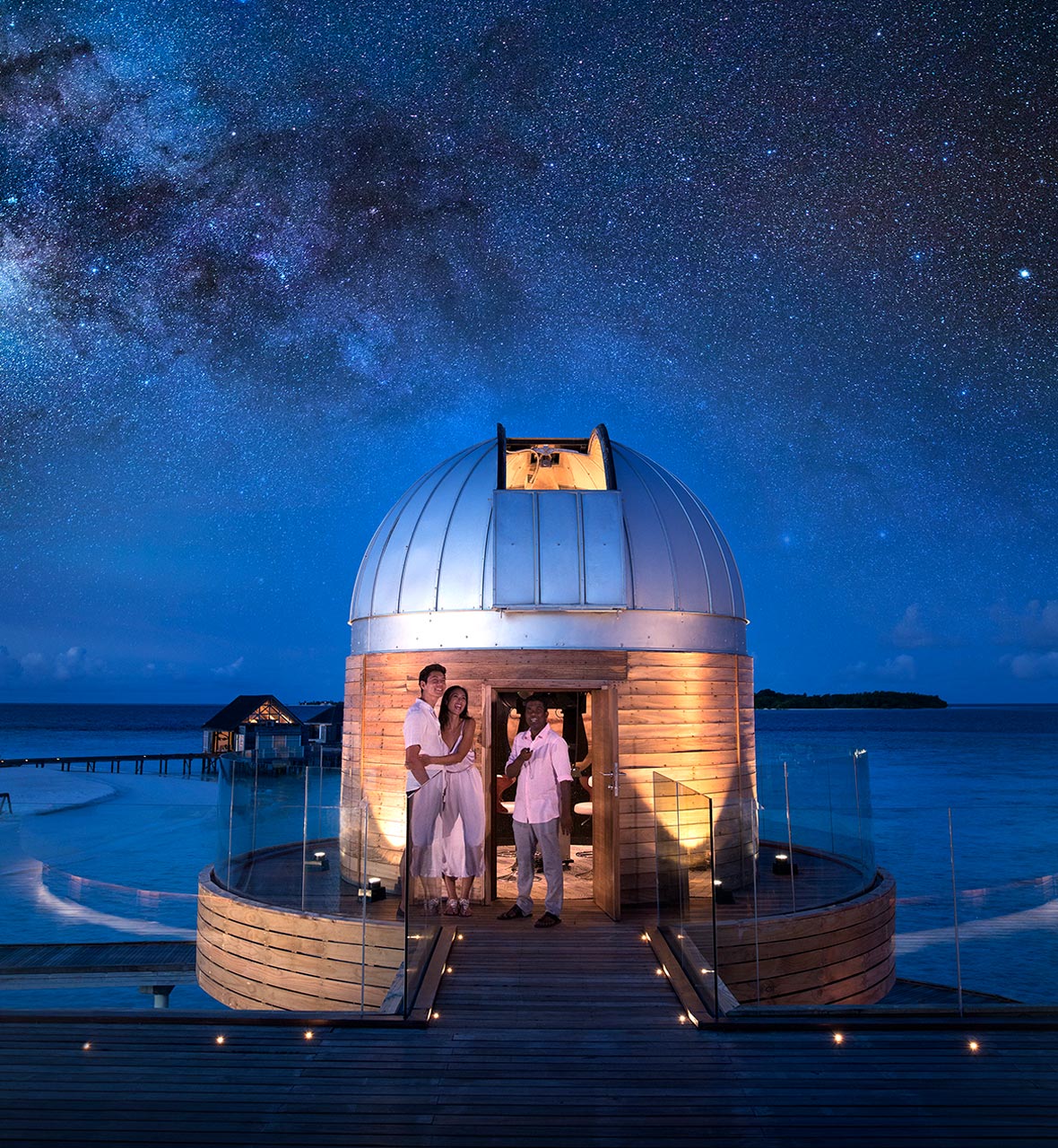 From stargazing at Anantara Kihavah to lounging in an overwater villa at One&Only Reethi Rah, you'd be hard-pressed to find a more romantic destination than the Maldives. Featuring stunning sights above and below the water, the Maldives is also one of the few places in Asia currently open to international travel without quarantine. Whether you're in the mood to cuddle up for a classic movie at Soneva Jani or go skydiving with Nautilus Maldives, the 1,190 coral islands of the Maldives have an answer.