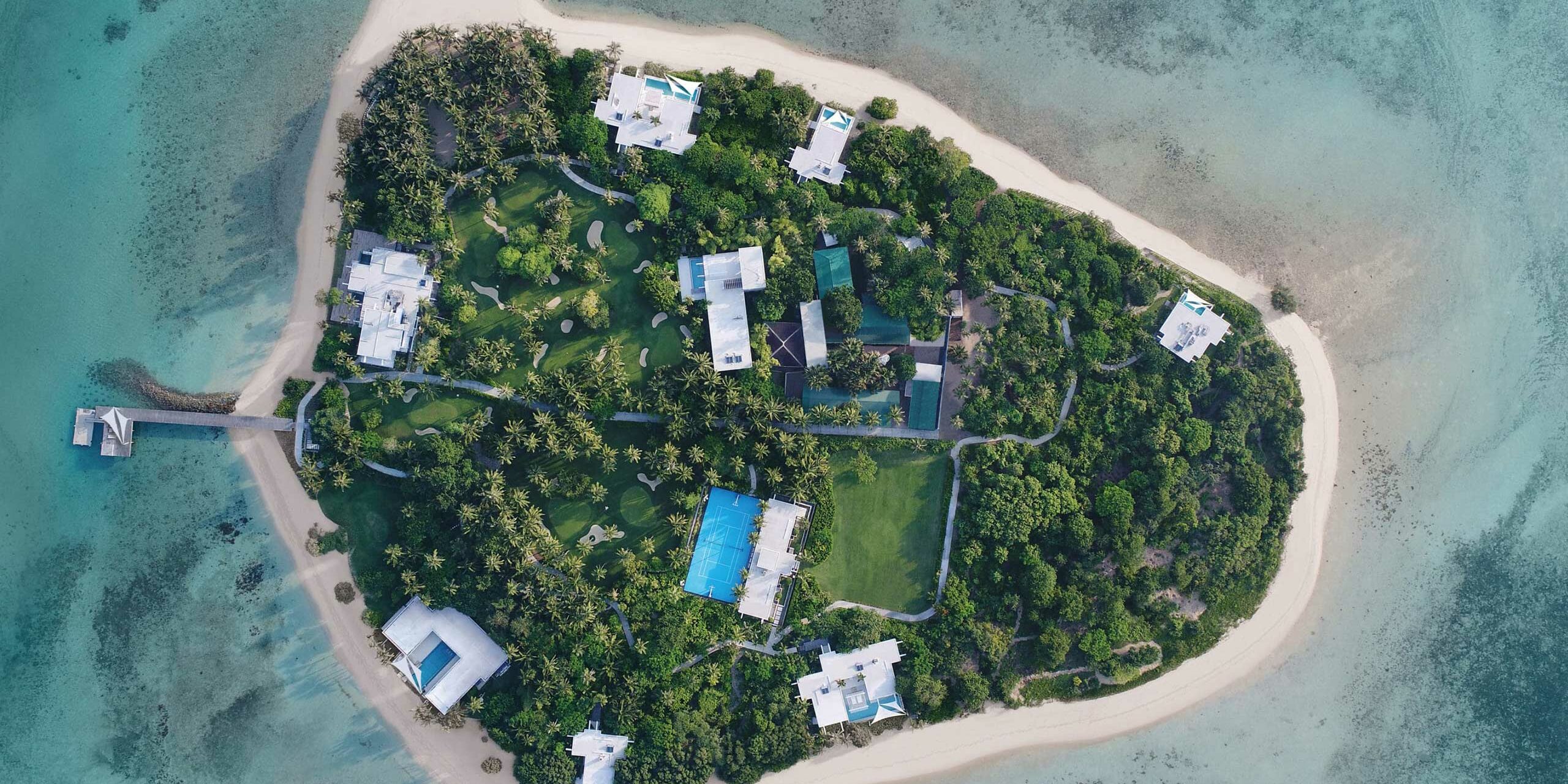 There is no shortage of luxury resort choices throughout the islands that make up the Palawan Archipelago in the Philippines, but one stands out as the most expensive private island resort in the world — at a much publicized cumulative $100,000 per stay.
Ten years in the making, the design team sought to "create a world-class private island in a remote and relatively undiscovered region," according to Banwa representative Rob Chapplehow, who explained that at the heart of the design vision for Banwa was a pledge to protect the biodiversity of both the island and surrounding waters.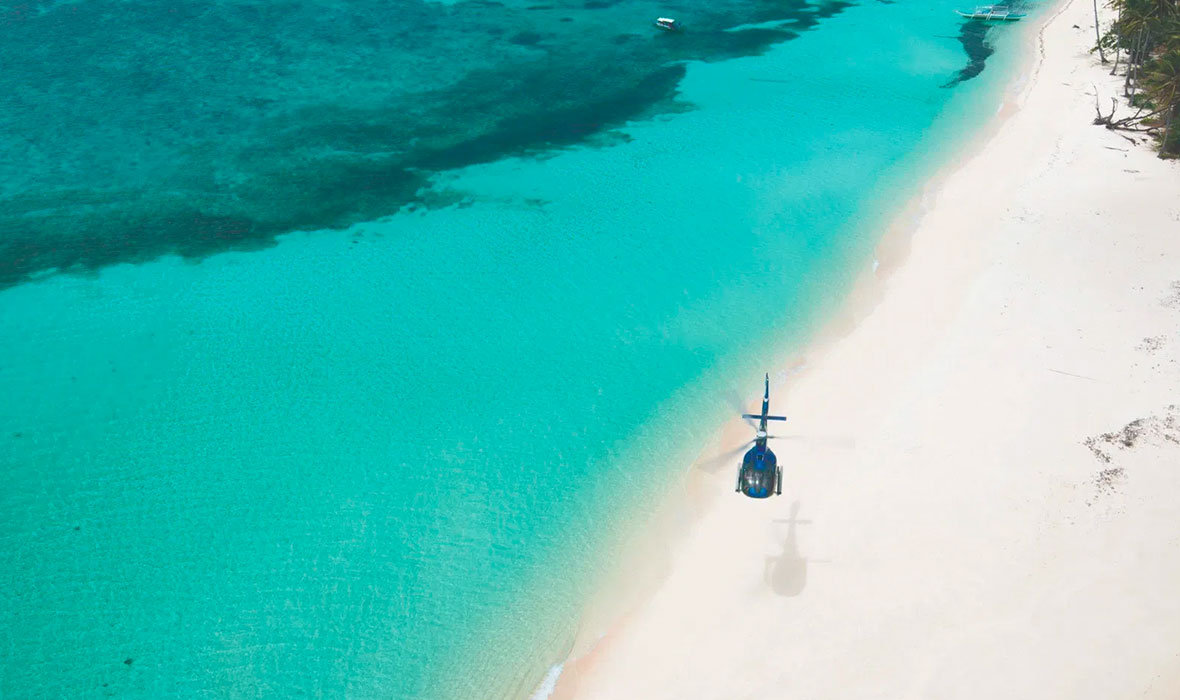 The resort met a stumbling block during early days by way of some permit confusion that Chapplehow described as an unfortunate oversight which was resolved quickly, explaining how an "inspection team visited the island and we were granted full compliance status within days of their trip."
Each of the island's villas provide panoramic views of that biodiversity through floor to ceiling windows and from their poolside lounges which look out on and give access to the white sand beach and crystalline waters beyond. Inside the villa's contemporary furniture and amenities reinforce the natural palette that surrounds them, complemented by design touches that reflect the sea, sand and jungle.
The 15-acre island retreat which can be accessed via a two hour seaplane flight from Manila or a 20-minute hop on the resort's own helicopter from San Vicente was designed by Manoso & Co. with MAP HK and Aquos Group. On offer are six luxury villas which can accommodate a maximum of 22 visitors. The $100,000 price tag is to take over the island completely, individual Villas are available for $3,500 plus 22.5 percent service and tax charges per person with a minimum stay of eight guests for four nights.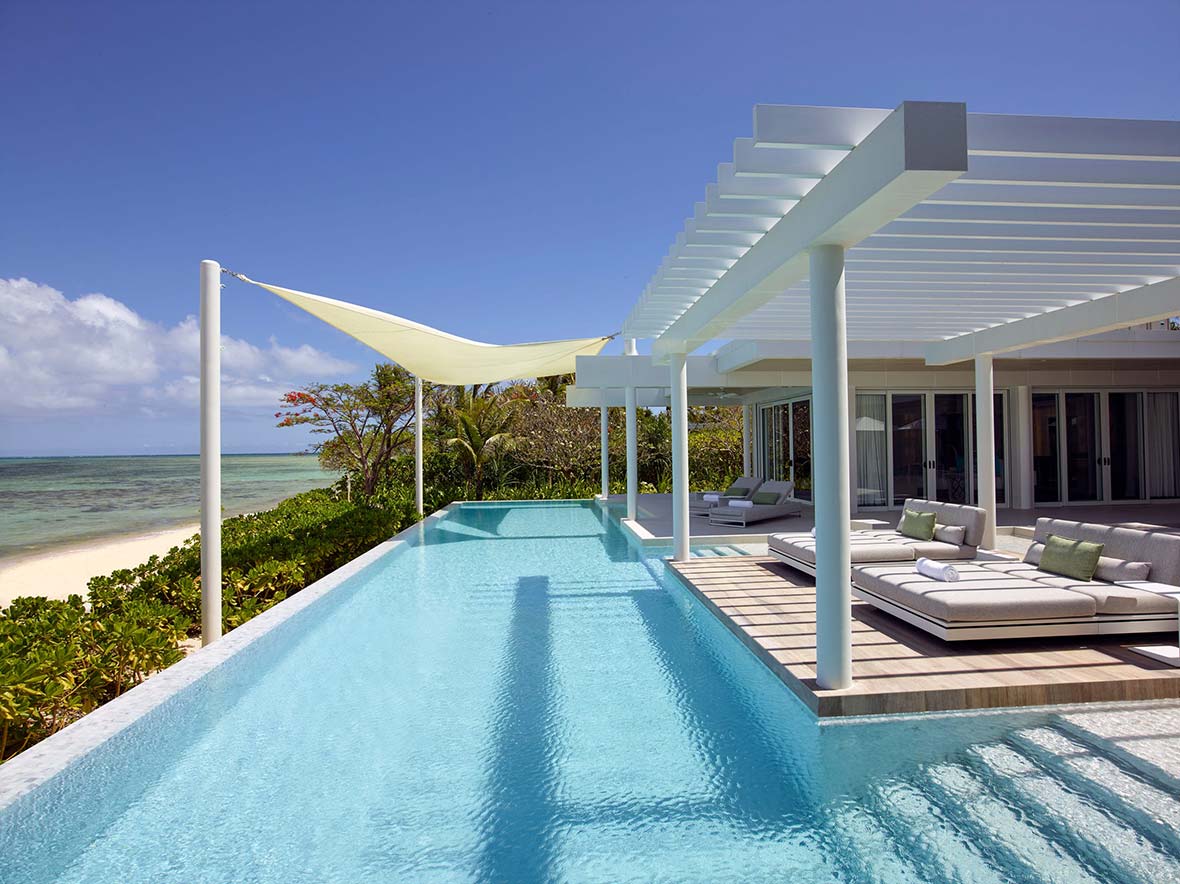 Banwa's extraordinary price tag is inclusive of all meals and activities among the island's bountiful flora and wildlife. Swimming, diving or paddle boarding off of any part of the island is available to all guests at any time. In addition there's a manicured three par golf course, and a tournament standard tennis court unlike any other in the world. Jet skiing and diving or even just long walks and lounging poolside all day, sun and sea always create an appetite to which there is no shortage of gourmet options to appease. Latitude restaurant was designed to be a social hub where each meal is crafted by a culinary team led by Nadedja Bowacha, formerly head chef and nutritionist to the Qatari royal family.
Fish and seafood are sourced from local mongers and all produce used in meals and drinks is grown at the resort's organic farm which guests are encouraged to visit in the nearby community of Tumarabong which was designed to achieve both self-sufficient food and energy production. Banwa's own exclusive drinking water is bottled at a natural artesian well on the island. Wild honey is collected from the forests so that the island's natural flavors are infused into every dish at Latitude or signature drink enjoyed at the Terrace Bar where sundowners are the perfect way to witness the end of each day as the sun vanishes into the sea.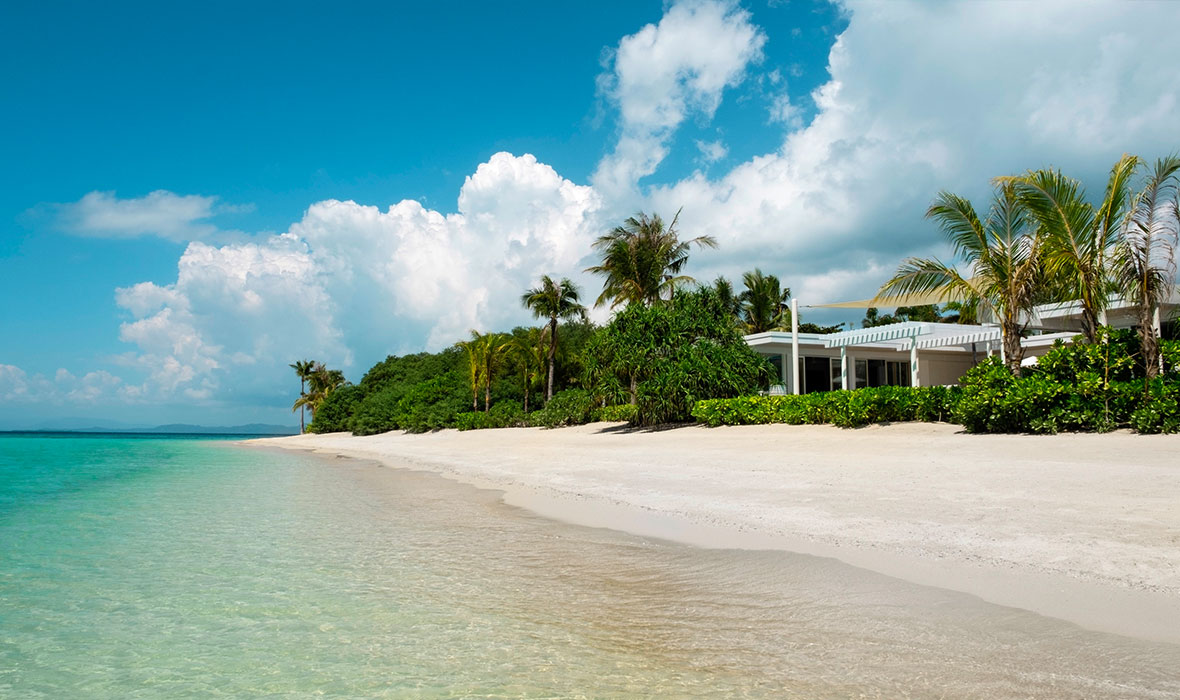 While all island bound activities, meals and drinks with exception to premium wine and spirits are inclusive there are a number of exclusive excursions on offer that seem too tempting to pass up. Once in for 100k, may as well go whole hog?
Divers can book one of the resorts two yachts for day or overnight trips to the UNESCO protected Tubbataha Reef area for scuba or snorkeling among 600 species of fish, visiting whales, sharks, dolphins and the endangered Hawk's Bill tutrles that come to feed along the 100 foot wall of one of the world's healthiest reefs .
The resort's private helicopter is available for guests to explore the spectacular El Nido seascape. Less than thirty minutes by chopper lushly forested limestone karsts jut vertically from crystal clear lagoons creating a lost world vision best taken from above.
Alternatively, guests might delve into the darkness of the only recently discovered Subterranean River National Park. Named in 2012 as one of the new 12 natural wonders of the world by UNESCO this underground river navigated by canoe is home to fantastice rock formations, colonies of bats and previously undiscovered marine creatures.
Above ground, and just a short trip on the resort's day boat guests can choose to kayak on the Amazon-esque Barbacan River that winds through a vast maze of mangrove tributaries. In the early evening the river becomes a natural spectacle as thousands of flying foxes alight from their day roosts to feed on swarms of lightning bugs sparking in the early darkness.
Banwa is currently taking charters for 2020 but considering the alternatives in the Palawan area is the ticket worth the ride?
"What we offer is a sanctuary for discerning guests, whereby they could explore the natural wonders of the region and enjoy true privacy and tranquility amidst contemporary, informal luxury," says Chapplehow.