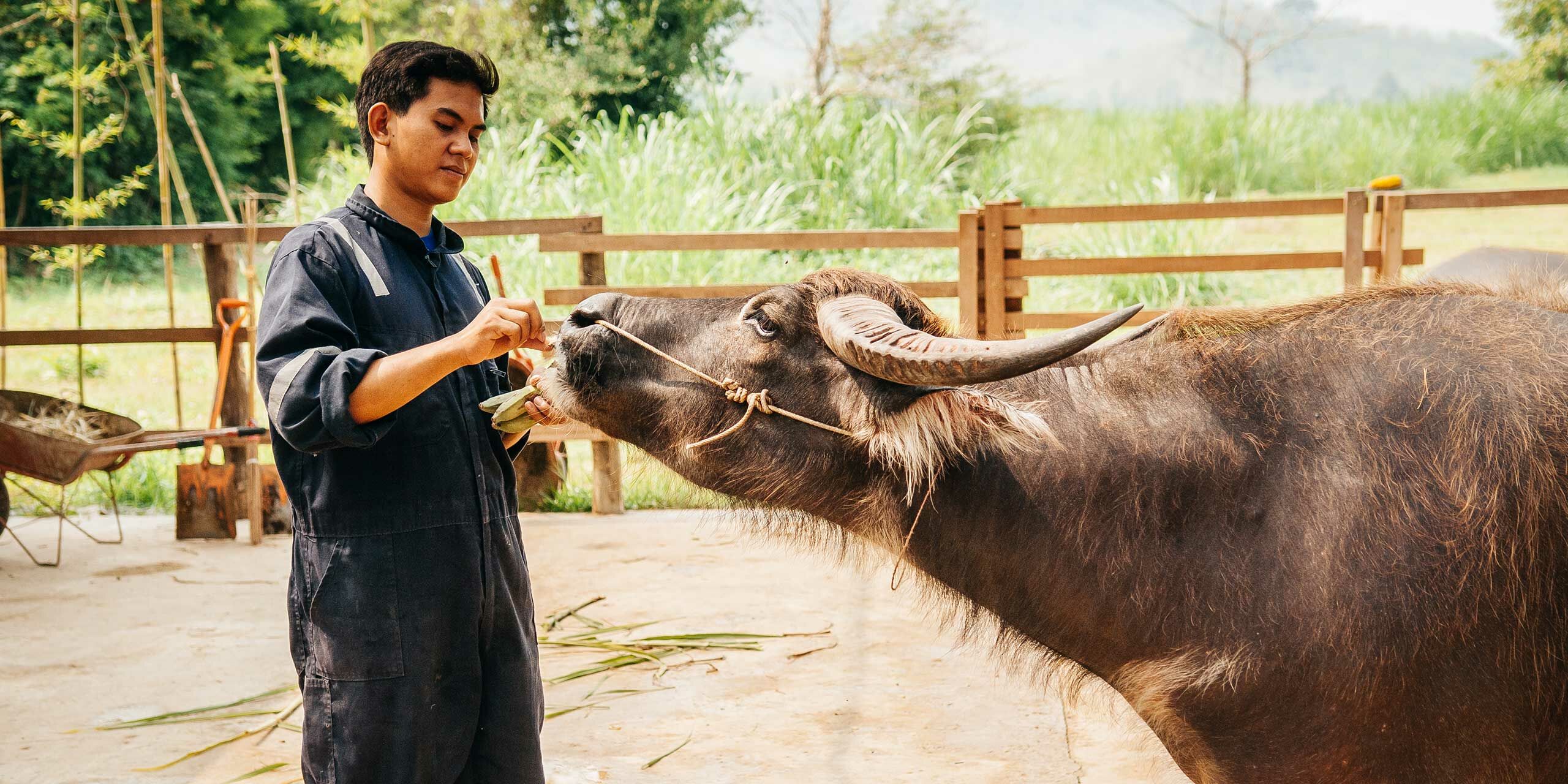 There are a number of animal experiences to be had around Luang Prabang — an ever-changing hotbed of culture in the north of Laos — from the sun bears to the ethical Mandalao elephant sanctuary. Most who travel to this area go for the culture, history, and architecture, but there is a small, unusual attraction about a 30 minute drive from the main town area: the Laos Buffalo Dairy.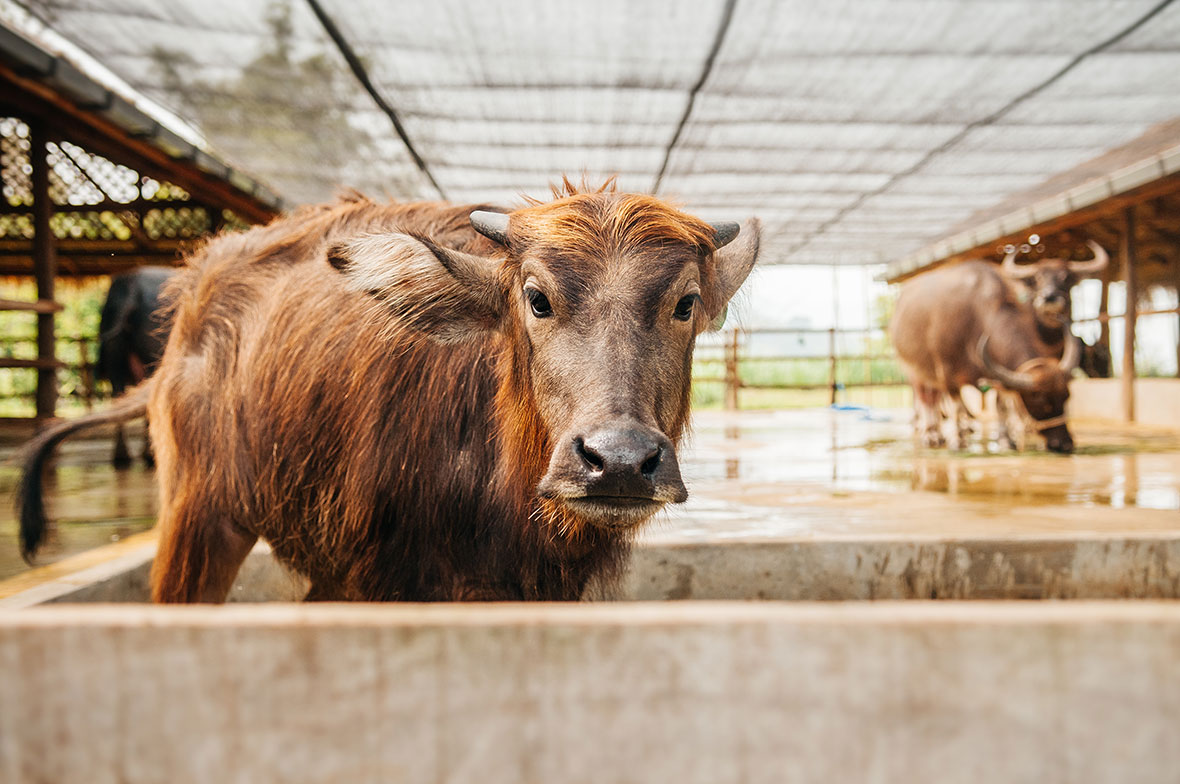 Apart from providing some of the best ice cream you're ever liable to have in Luang Prabang, the Laos Buffalo Dairy is a pioneering endeavor that originated from two foreign families, helping to empower locals and provide travelers with a different experience.
Started by Susie, Steven, and Rachel — who tired of the fast-paced life of the private sector — the Laos Buffalo Dairy cooperates with villagers in and around Luang Prabang by renting their buffalo, providing locals with a regular income stream from their female buffalo. The Laos Buffalo dairy simply leases the buffalo from the farmers, keeps them safe and healthy with the latest tech, and milks them to sell to travelers in the form of milk, cheese, or a bit of ice cream over apple pie.
Caprese salad with fresh buffalo mozzarella is one of Laos's little pleasures. At Laos Buffalo Dairy, your mozzarella is sourced sustainably and a visit helps to support breeding programs to restore local buffalo genetics. On top of that, tourism helps fund veterinary needs and animal care workshops for farmers to learn organic methods for feed production, as well as rental income for farmers who send buffaloes to the dairy.
Traditionally, the water buffalo native to Laos are not used for their milk, as the process is both complicated and laborious. Today, travelers can try yogurt, ricotta, cheesecake, and ice cream here and even distributed to local restaurants, hotels, and supermarkets.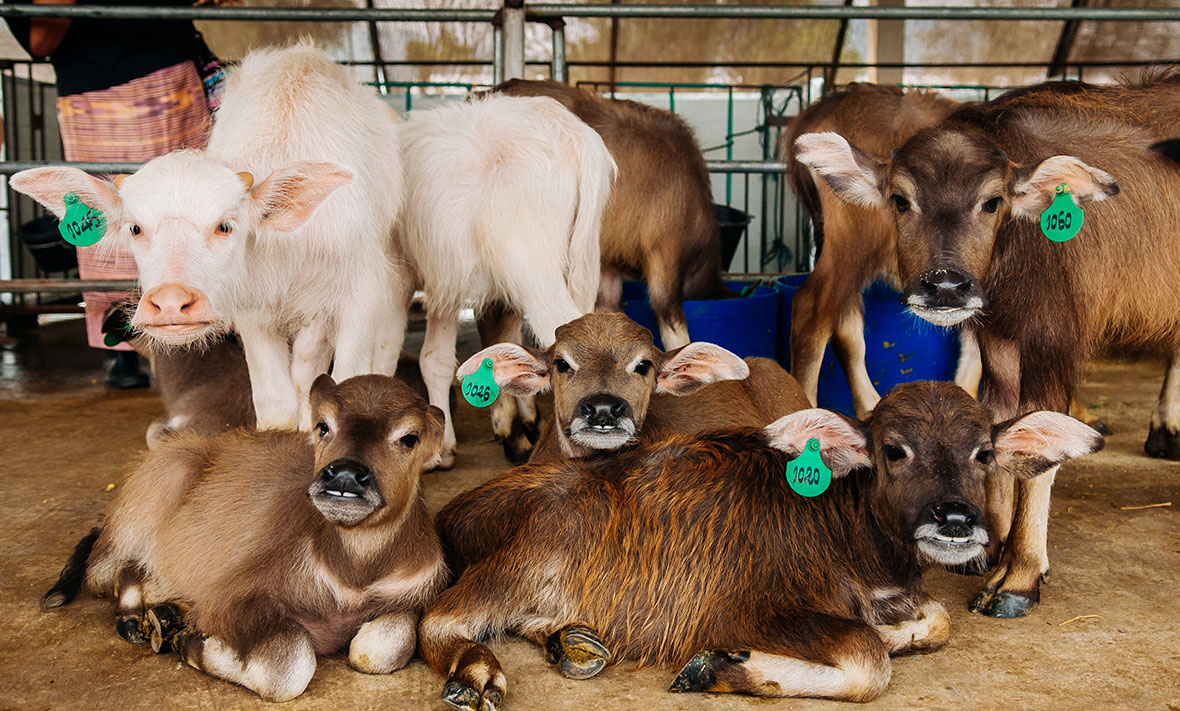 The setting near the banks of the Mekong, like everything else in the region, is wet, lush jungle, but this little patch adds a little pastoral pleasure to the rapidly developing area. Indeed, the first thing travelers are likely to notice on entrance are children gathered around the pig pit. This is quite simply a great place to take the family — lots of space to move about, rabbits and other livestock about, and plenty of relaxation.
The brains behind the food on your visit is likely to be the friendly Rachel O'Shea, who was born in Wappinger Falls NY in the US and is likely to be your guide for a quick tour around the grounds of the dairy where travelers can feed the buffalos themselves straight from the bottle.
Approximately 200 buffalo are rented from various villages, milked, and then returned to the village until they are ready to calve. The daily running of the Laos Buffalo Dairy has allowed them to create 30 full-time positions, and prior to the Covid lockdown, the dairy was fast becoming a must-see stop on trips through Luang Prabang.