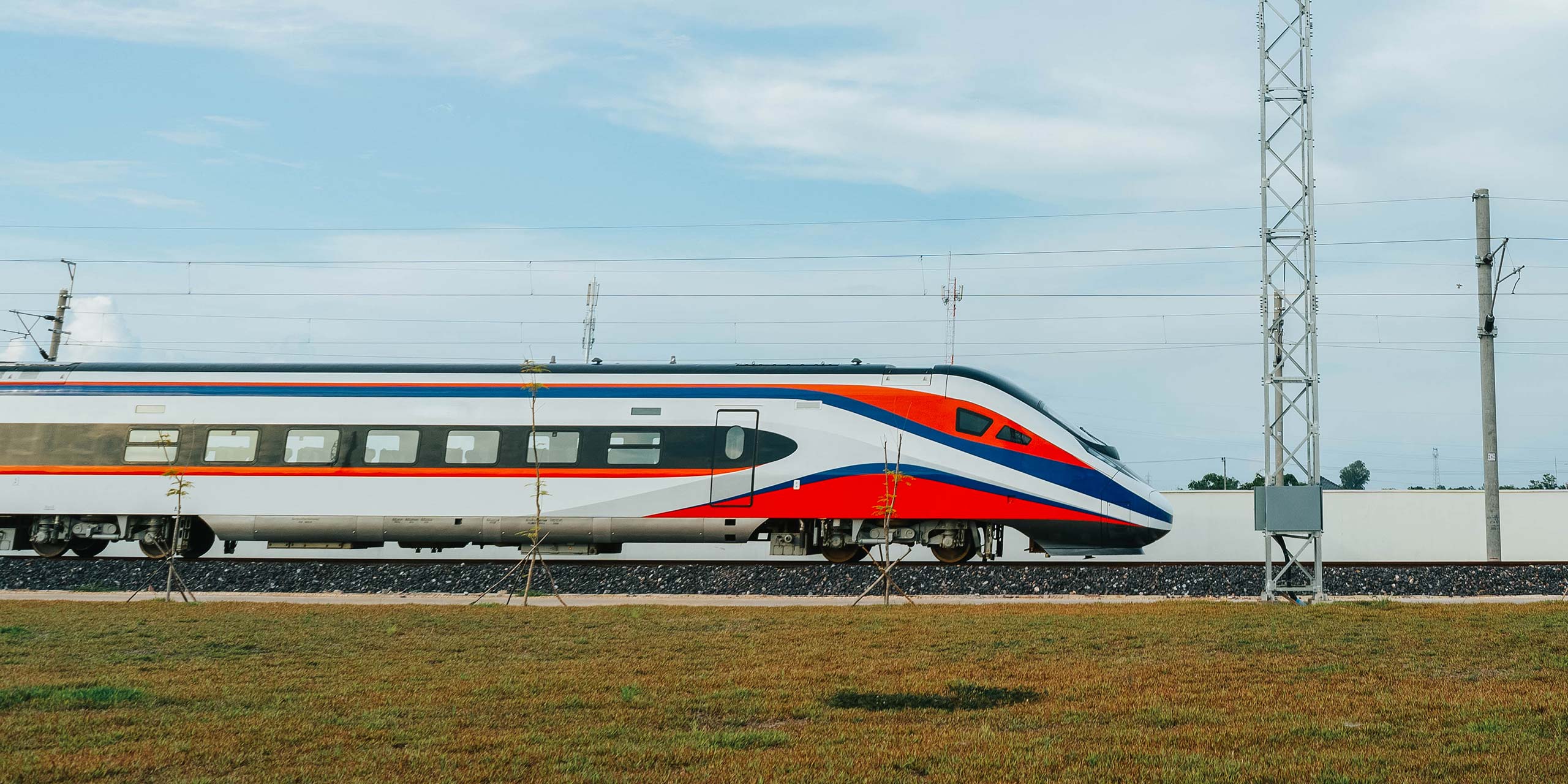 Long regarded as a backwater in Southeast Asia, Laos is famous for its soporific vibe. So much so that the acronym in the country's official title — Lao PDR — is often mangled from People's Democratic Republic to Please Don't Rush.
And there's no sign of haste as I attempt to clear security at Vientiane station: the southern terminus of the Laos portion of the Laos-China Railway.
The delay, however, is not down to a Lao tendency for taking things slow. It reflects the regimented, somewhat dour, character of the new railway, which officially opened at the end of 2021.
"What's inside?" barks an attendant dressed in an olive-green, military-like uniform, waving a near-empty can of cologne that had triggered an alarm as my luggage went through an airport-style bag scanner. She softens as I spray the pleasing, seemingly conciliatory scent of Hugo Boss in the air and ushers me into the cavernous waiting hall.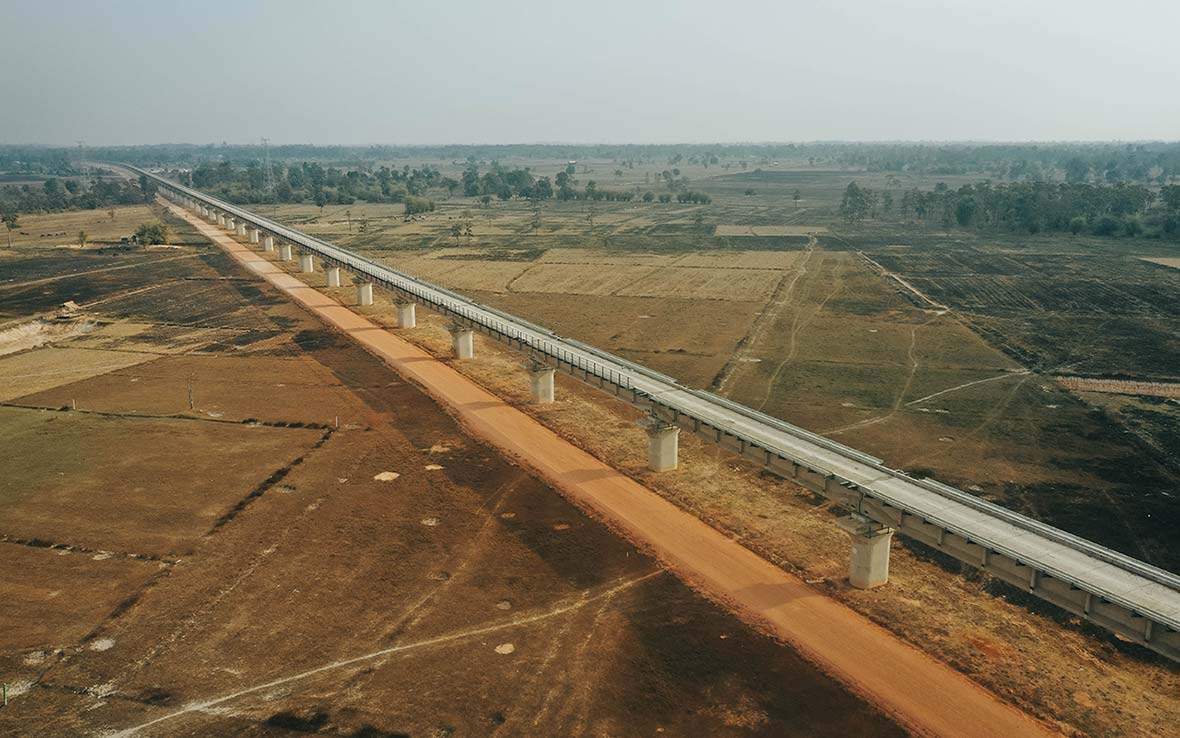 With another 30-minutes to go before my train departs for the four-hour ride to Vientiane, the Laos capital, there's scope to absorb the surroundings and kick back with a book, on this occasion Paul Theroux's classic train travelogue The Great Railway Bazaar.
In a sense — that of having time to kill and no pressing plan to adhere to — it's like a million other journeys I've taken in Southeast Asia. But the railway's sense of order makes it feel jarringly different from my previous travel experiences in Laos.
I was a dilettante 21-year-old backpacker when I first visited the country in October 1999. At that time, I crossed the Mekong River into Laos from Thailand at Huay Xai in the country's far northwest flushed with youthful verve and clutching a well-thumbed copy of Lonely Planet's Southeast Asia on a Shoestring. Resplendent in Thai fisherman's pants and a lurid knockoff Diesel T-shirt snapped up on Khao San Road in Bangkok, I looked like a walking cliché. But I felt indestructible.
Within an hour, I was rocketing down the chocolate brown Mekong waters towards Luang Prabang, the country's former royal capital, in one of the infamous "suicide boats". In these flimsy vessels, the advantage of improved time efficiency is balanced by potential death and long-term hearing issues caused by the deafening roar of the engine.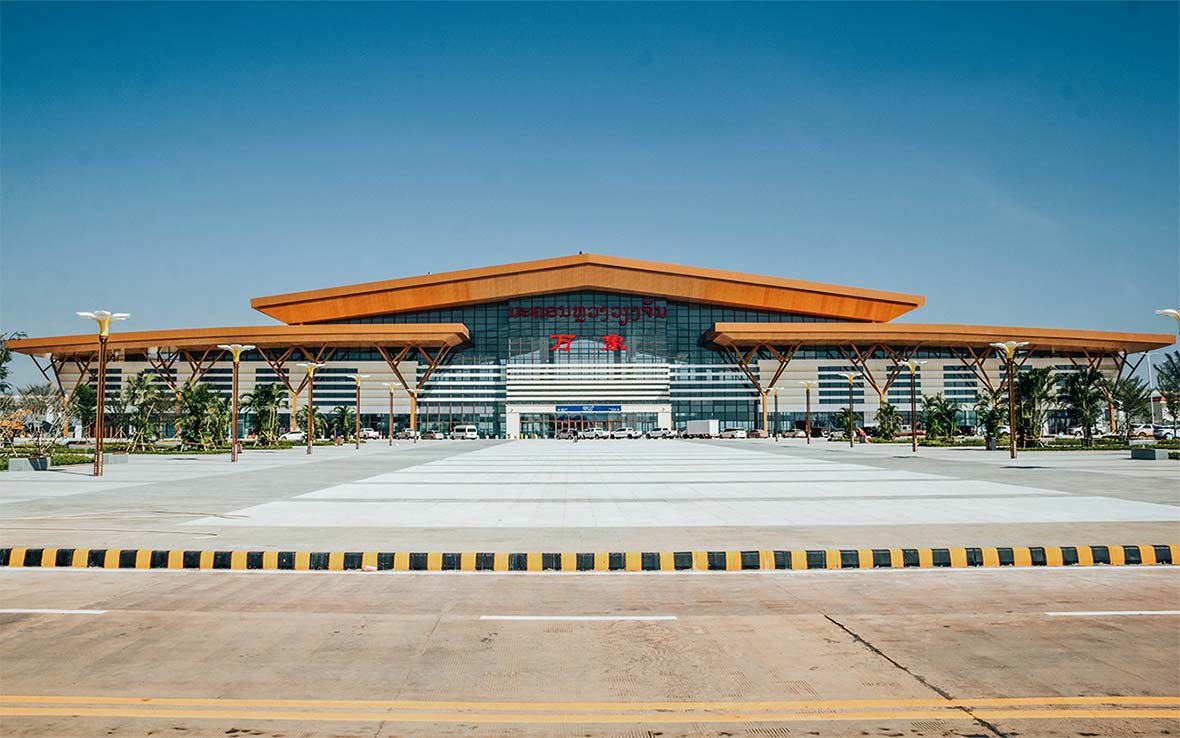 Subsequent trips have varied from butt-breaking odysseys on suspension-free buses over potholed roads to epic motorbike rides through remote mountain valleys.
The travel has not always been easy, but the journeys have added to my appreciation of one of Southeast Asia's most beguiling destinations. Payoffs like Luang Prabang, the patchwork of minority villages and trekking routes in Luang Namtha Province in the far north, and the karst-studded scenery surrounding Vang Vieng have been worth enduring discomfort to discover. What's an aching derriere and a dust-encrusted backpack when you are rewarded with some of the region's richest visual manna?
Even so, the new train — linking these destinations and Vientiane — is a potential godsend for a tourism industry that desperately needs visitors in the wake of the pandemic.
The high-speed route between Vientiane, just across the Mekong from northeastern Thailand, and Boten, on the border with Yunnan Province in China, is not just revolutionary for Laos: it's as advanced as any railway infrastructure seen in Southeast Asia until now. It covers 422 kilometers of rugged, mountainous landscapes at speeds of up to 160km per hour and spears through 75 tunnels and over 167 bridges and viaducts.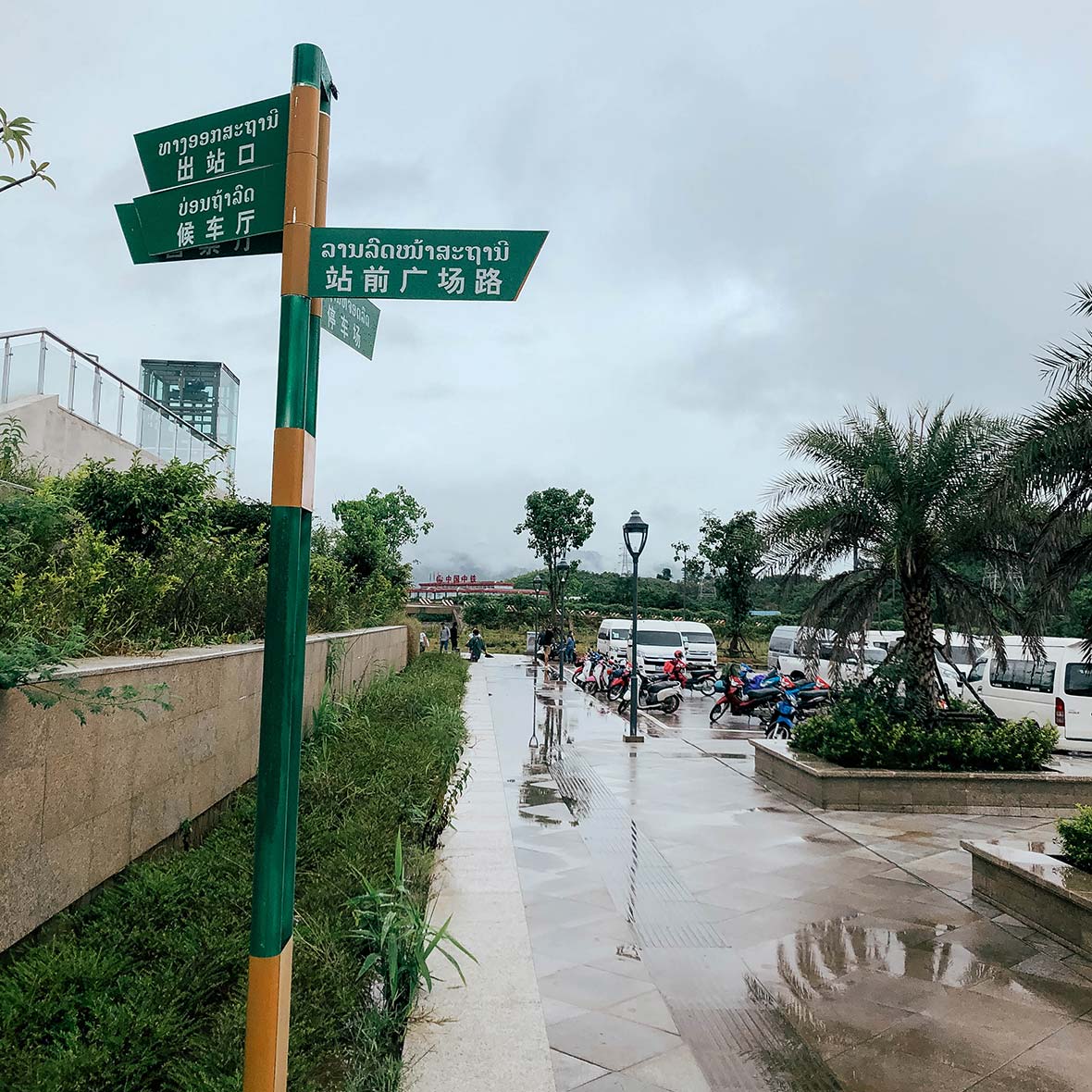 The railway, which will eventually link Beijing with Bangkok and Singapore, is a crucial component of China's Belt and Road Initiative, the vast infrastructure development program launched in 2013 to expand Beijing's influence. Funding for it came mainly from China — although Laos stumped up a fair portion: a financial outlay that looks increasingly precarious considering its growing debt plight. Indeed, the cost of the railway has reportedly contributed to a US$480 million increase in Lao debt to the Chinese Export-Import Bank, fueling fears of dependence on its giant neighbor to the north.
Given its provenance, it's no surprise that the railway has a Chinese feel. Stations are impressive, but austere, affairs like the ones found in China. Inside the station at Vientiane, for instance, there are no food hawkers — those traditional mainstays of train travel in Southeast Asia. Just rows of seats, toilet facilities, a couple of vending machines, and a hot and cold-water dispenser to fill up bottles of drinking water or cups of instant noodles. Signs around the stations feature Chinese and Lao script, but there's little information available in English. The train itself, which seats 720 people and plies the route between Vientiane and Boten twice daily, boasts white, red, and blue stripes, the colors of the Laotian flag. But overt local influence ends there.
Overall, the train favors function over form. There's no trolly service or dining car for instance, a fact that makes me grateful for the emergency filled baguette I picked up at a khao jee pate stand near my hotel in Vientiane. But the seats are comfortable enough, there's plenty of legroom and space in the overhead luggage racks for the heftiest of suitcases or backpacks, and power points underneath the seats supply juice for phones and laptops.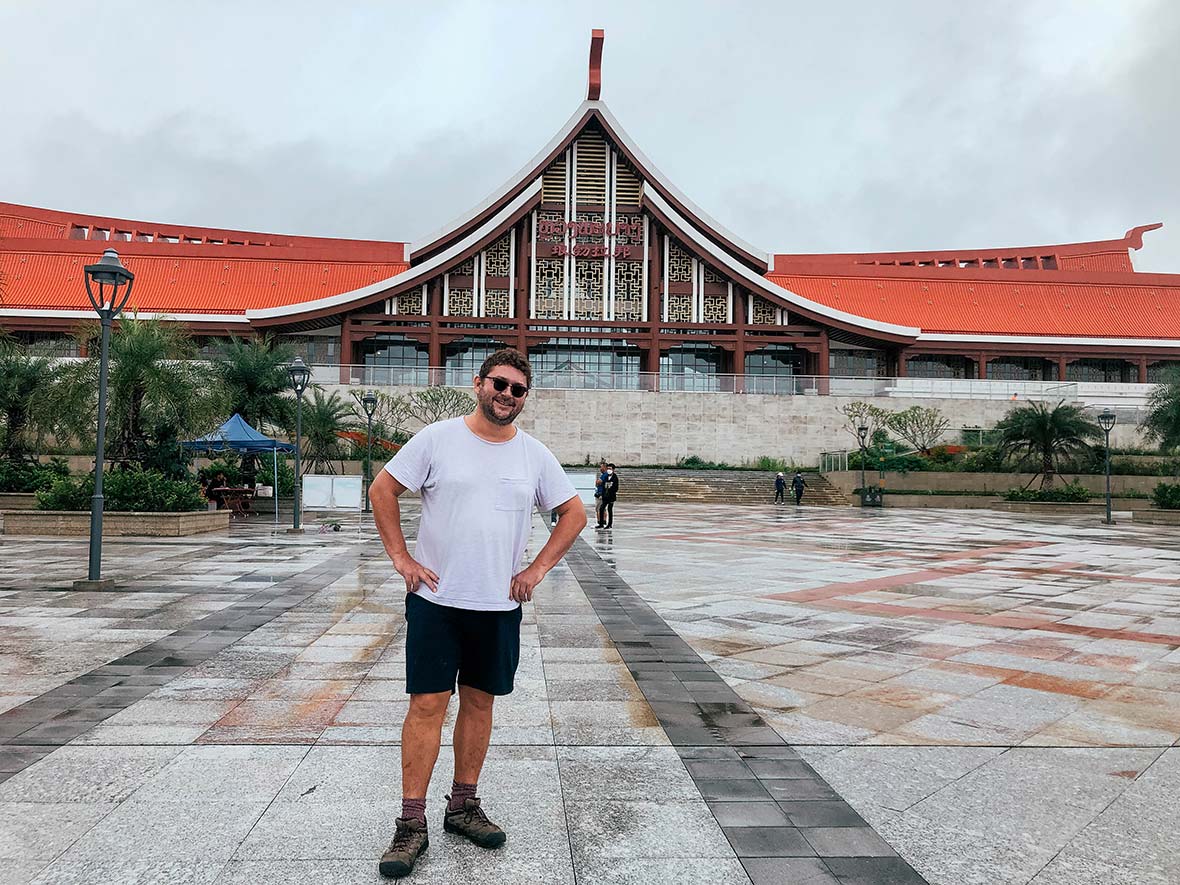 It's fair to ask whether the railway is a luxury that the Southeast Asian country can ill afford. But there's no doubt that it's a boon for many Lao people who have never had the chance to move around their country quite as freely or speedily. "Before the train, it was very difficult for me to visit my family," says Bong, who is sitting across the aisle from me with her young daughter. "I work in Vientiane, and they live in Luang Namtha, so I rarely got to see them because the roads are so bad, and the journey is so long. Now I can make the trip easily."
On the day I travel, the train is virtually free of foreigners: a consequence of both the current low tourist footfall in Laos and it being the height of the rainy season. Other challenges have prevented the railway from making a flying start with tourists. Tickets can only be purchased within three days of travel, and cash payments only for now (an online system is in the works). That means tickets can only be purchased either at stations — not so easy given they are located some way out of town — or a tiny handful of non-railway ticket offices.
Despite these wrinkles, it seems inevitable that a mode of transport that links some of the country's top draws in double quick time will eventually prove a hit with travelers: even more so as China finally opens its borders and visitors flock in from the north. Indeed, the pace of change — and travel — is such that the old Please Don't Rush crack will be a massive anachronism, not just a mangled acronym.