My senses are overloaded as my nose tries to decipher all the scents, my tastebuds are rewarded by the exotic snacks on offer, and my eyes strain to make sense of the whirl of actions and sights around me. Manila is famed for its intense energy and nowhere is this more evident than in its teeming markets. Four of the city's most notable markets all have unique aspects: the historic indoor Paco Market, the gigantic street market of Quiapo, the Chinatown bazaar of Binondo, and the granddaddy of them all, Divisoria.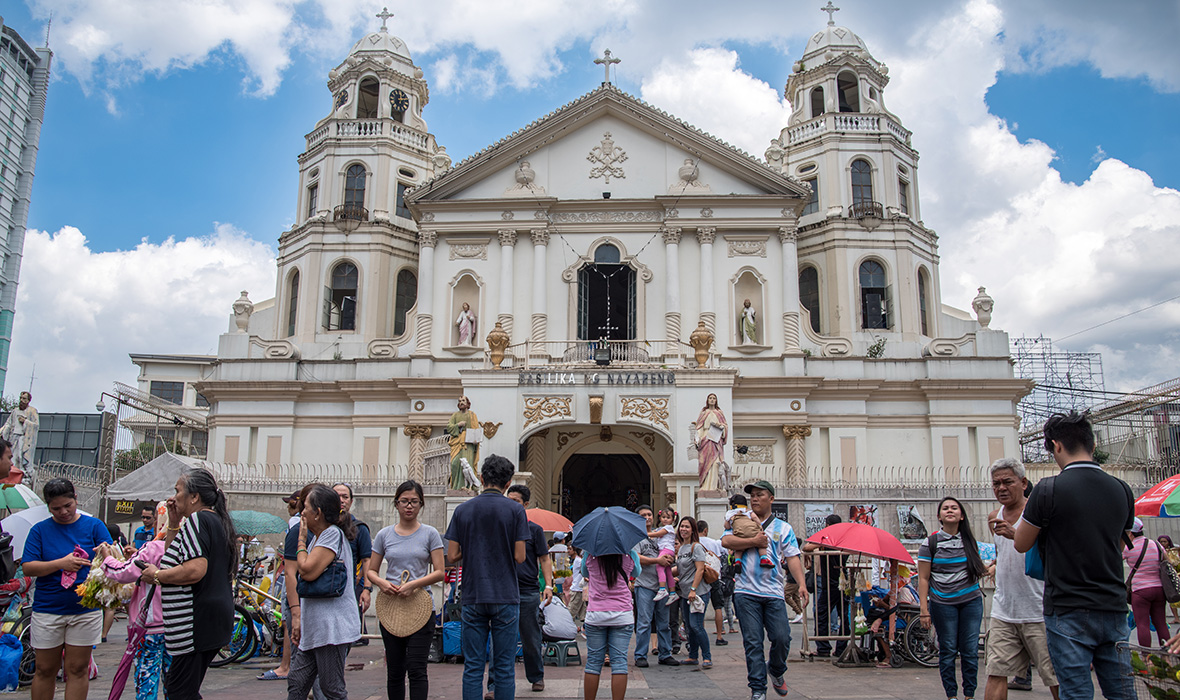 Quiapo is quite an experience. It's is huge, busy, varied, and, most of all, weird. This is the kind of street market where, each time you enter a new area, you have no idea just what you might encounter. I came across a fortune teller operating out of a makeshift tent, who for $1 explained I was set for a prosperous life except for one major tragedy. I decided not to fork out the extra $1 required for her to reveal the nature of this calamity – spoilers. If its souvenirs or handicrafts you seek, you're better off heading to Paco or Divisoria markets; many of the products here are used for day-to-day living.
From the perspective of a tourist, the great appeal of this market lies not in its products but in its spectacle. The opportunities for people watching are endless. The haggling is fierce, the crowds are heaving, and the surroundings are appealing – the market stretches in all directions from the Minor Basilica of the Black Nazarene, one of the most spectacular churches in Manila. Quiapo Market is gigantic, just where it starts and ends I could not quite decipher. One could easily spend two or three hours here.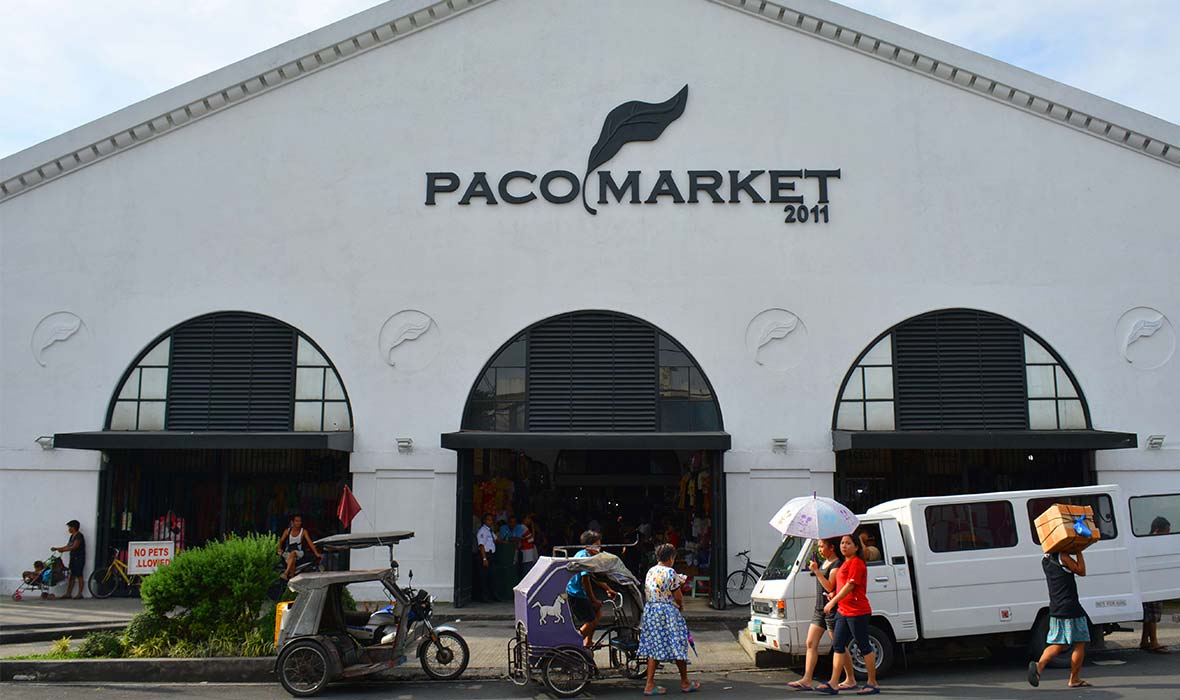 Less than a decade ago this covered market was the very definition of faded splendour – a once majestic building which had fallen into a state of decay, with paint peeling from its walls and the structure surrounded by trash. Now, thanks to a recent major renovation, part of a project to brighten up the rundown area of Paco, it has become perhaps the most charming indoor market in Manila.
As well as rejuvenating the exterior and interior of this grand structure, which was built in 1911, this project saw the addition of a new wing which houses mainly arts and crafts stalls. The most interesting of these stalls are run by several vendors who sell items like purses and bags made from recycled products, with prices ranging from $3 to $10 each. Nearby are a number of stalls offering nice Filipino handicrafts, including intricately-carved wooden lamps and handmade ceramics. The remainder of the market appeals mostly just to locals, dominated by cheap clothes, fashion accessories and electronics. About 90 minutes is plenty of time to explore Paco Market.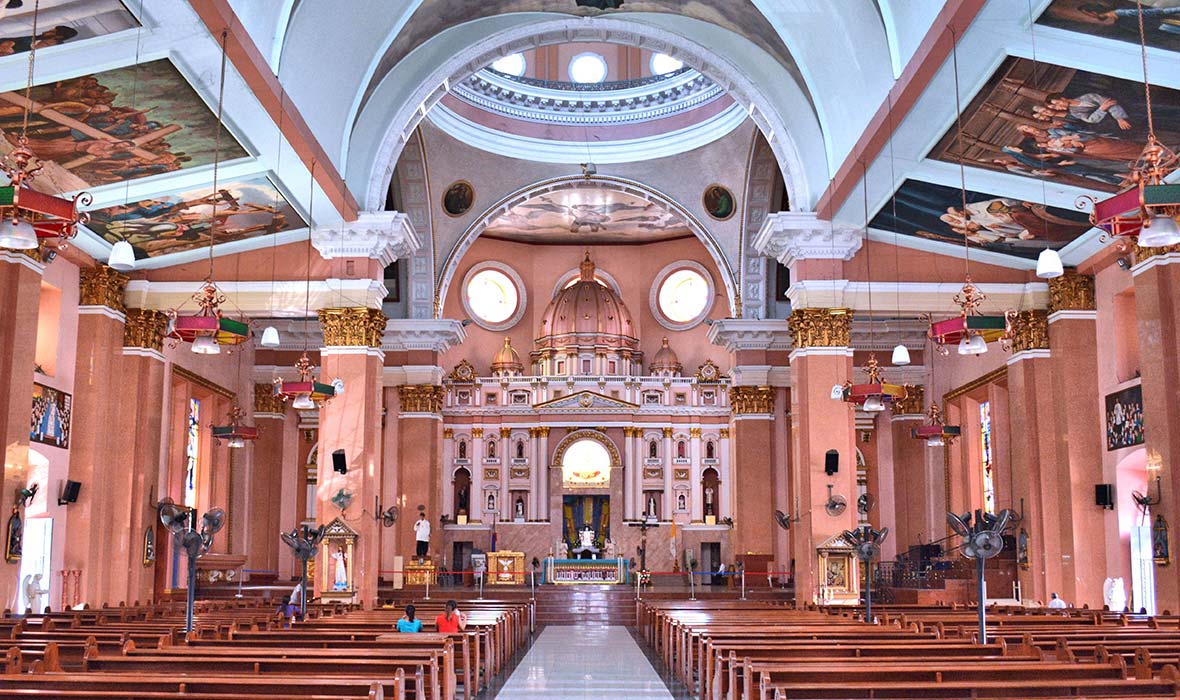 There is no place actually known as Binondo Market. That is just the name I have given to the sprawling area east of the gorgeous, granite Binondo Church which operates as a huge street market. Follow Ongpin Street, just behind the church, and you will cross over a canal into what is regarded as the world's oldest Chinatown, a historic place which teems with street commerce. There are tiny teahouses, timeworn herbal medicine shops, Chinese lantern sellers and, most importantly, a jaw-dropping array of street food. Binondo is all about the street food.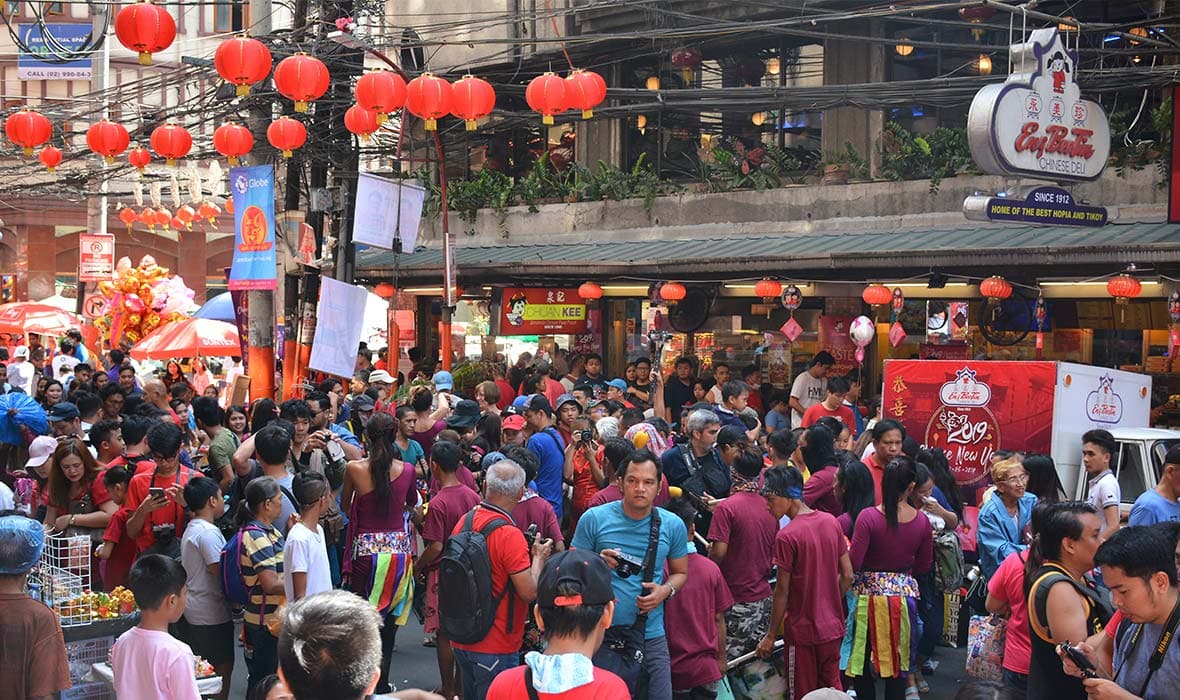 Not just Chinese food either. Yes it has some of the best Chinese cuisine in Manila, like fried pork dumplings, drunken pork ribs, chow fun fried noodles, oyster omelettes, red bean soup and sweet egg tarts. I even found a vendor selling my personal favourite Chinese snack – Xiaolongbao pork broth dumplings. But Binondo also has Latin American influenced Empanadas, Filipino dishes like beef tapa, Taiwanese bubble tea, and Indonesian-style sticky rice cakes. I ate snack after snack while wandering the colourful street and alleys of this historic Chinatown, established in 1594 by the ruling Spaniards.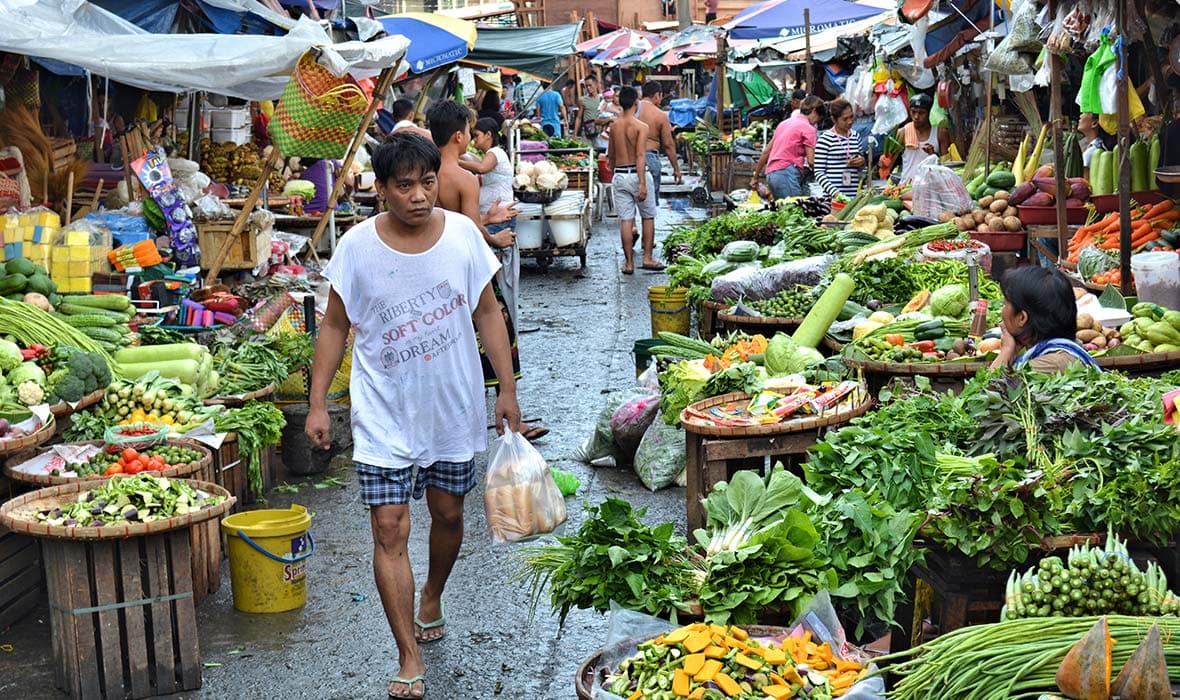 Just five minutes' walk west of Binondo Market, Divisoria may be even more chaotic than Quiapo Market. After an hour of wandering through this crammed commercial precinct I had long ago lost count of the number of different items for sale here. Being offered was everything from leather products to mobile phone accessories, makeup, artworks, footwear, kitchenware, watches, pet supplies, bedding products, bronzeware, children's toys, office supplies and fresh fruit and vegetables.
I came to the conclusion that if something is not for sale in Divisoria, it probably doesn't exist. While this market is aimed squarely at locals, tourists should fine appeal in the very well-priced jewellery, leather products, baseball caps, backpacks, sunglasses, t-shirts and handicrafts like woven rattan baskets and hand-carved wooden ornaments. Most of these products cost less than half the price you would pay back home.
One of the upsides of Divisoria is that, flanking its street stalls are a number of shopping malls. So if you get hot or overwhelmed by the crowds you can recuperate for a while in the quieter, air-conditioned surroundings of these malls. The colourful atmosphere of this market makes it perfect for photography and people watching. And the vendors and buyers here are extremely friendly, so you can relax and snap away with your camera.