Plush beds, marble bath tubs, plunge pools, expansive balconies with epic views…ahh luxury travel is truly indulgent. But often, it's the times when you step out of your comfort zone and onto a rugged path, traipsing through thick throngs of lush jungle vegetation, taking in once-in-a-lifetime views of landscapes only visible to the adventurous, that are the most memorable. Nature-lovers get a kick out of looking out for exotic flora and fauna along Asia's many stunning hiking paths. We've selected our top six Asian treks that truly stand out above the rest in terms of scenery and vegetation, from Nepal, with Mt Everest Base Camp as the most sought-after journey, to Myanmar, where you'll hike alongside rushing rivers and pristine landscapes, all the way to Tibet – where trekking couldn't get any better along the rooftop of the world. Read on to get ideas for planning your next exhilarating Asian trekking adventure.
Nepal:
A Spiritual Journey to Everest Base Camp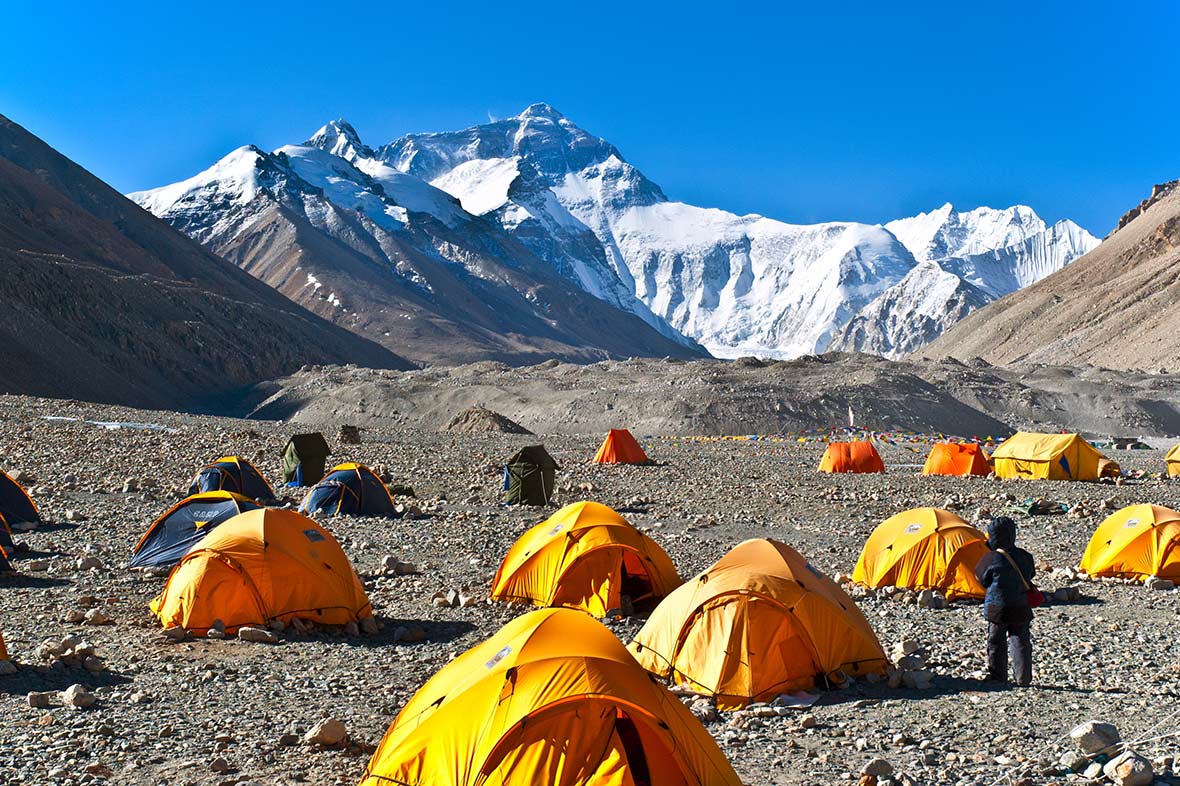 We start off our list with what must be Asia's most epic trek, Everest Base Camp. Everest, at 29,029 feet above sea level, stands tall as the world's highest peak. As such, the towering beast is a part of many adventurous bucket lists. Though the peak itself is more for those who have the time and energy to train for the arduous journey, Everest Base Camp is a much more manageable, more readily-achievable goal (at 16,900 feet), and still provides a grand sense of accomplishment, alongside majestic Himalayan views that will last you a lifetime. Our trek begins in the holy city of Lhasa, where a city tour introduces you to ancient, religiously-important sites like Potala Palace and Jokhang Temple, before continuing on to the main attraction – Everest Base Camp. Here, you'll spend an unforgettable night sleeping in the cradle of the Himalayas. The journey ends in Nepal's Kathmandu, where you'll observe the colorful local life.
See the Itinerary: A Spiritual Journey To Mt Everest Base Camp
Bhutan:
Chomolhari Base Camp Trek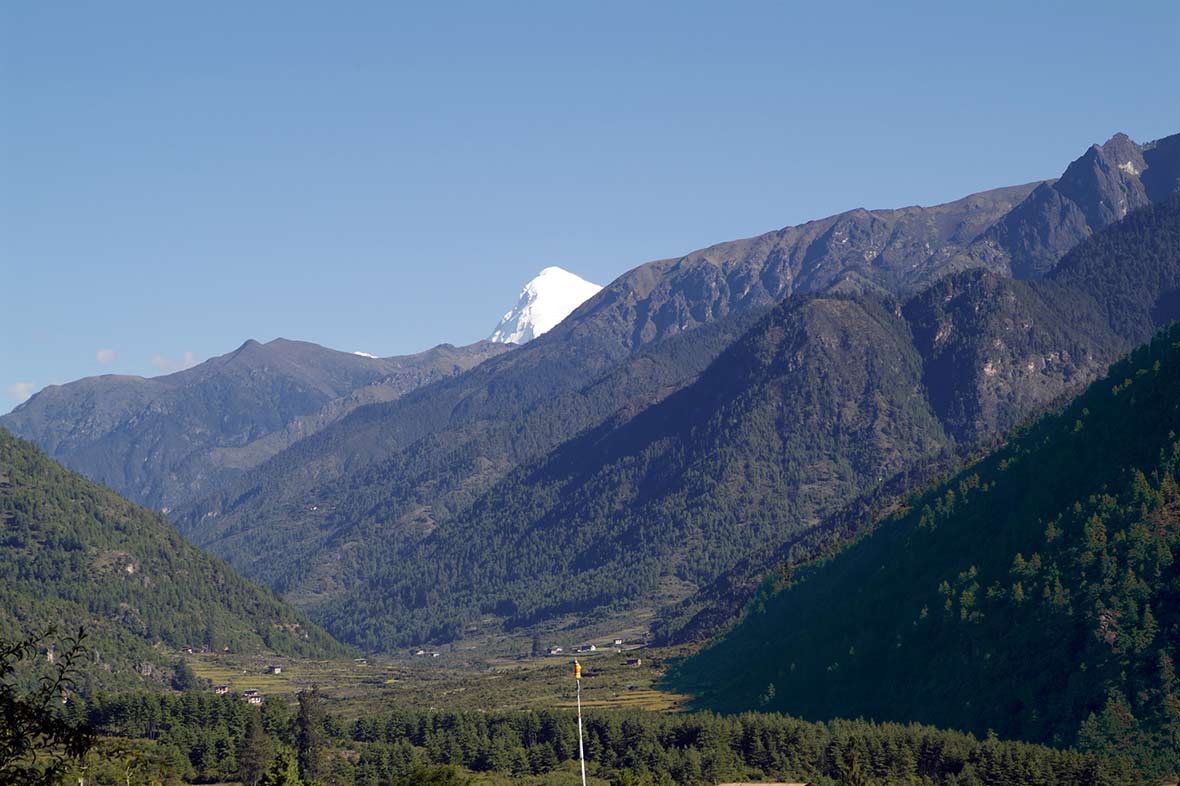 Travel to the Kingdom of Bhutan, where subtropical plains in the south transform into subalpine mountains in the north. Our 13-day Chomolhari Base Camp Trek is an exciting way to take in the landlocked country's rugged landscape, from its snowcapped peaks to its glacial rivers. The trek begins in the magnificent Paro Valley, where you'll enjoy panoramic Himalayan views – a mere preview of what's to come – alongside visits to historically-fascinating local sites. Once the trek begins, you'll fall asleep under star-blanketed skies, at the feet of some of the world's most colossal mountains. Daily multi-mile treks will take you through the winding passageways of deep valleys and steep ridge trails, with a full day to enjoy the culmination of your journey in the tranquil shadows of Mt Chomolhari, before turning around for an equally-thrilling journey back to Paro.
See the Itinerary: Chomolhari Base Camp Trek
Myanmar:
Himalayan Foothill Trek from Putao to Ziya Dum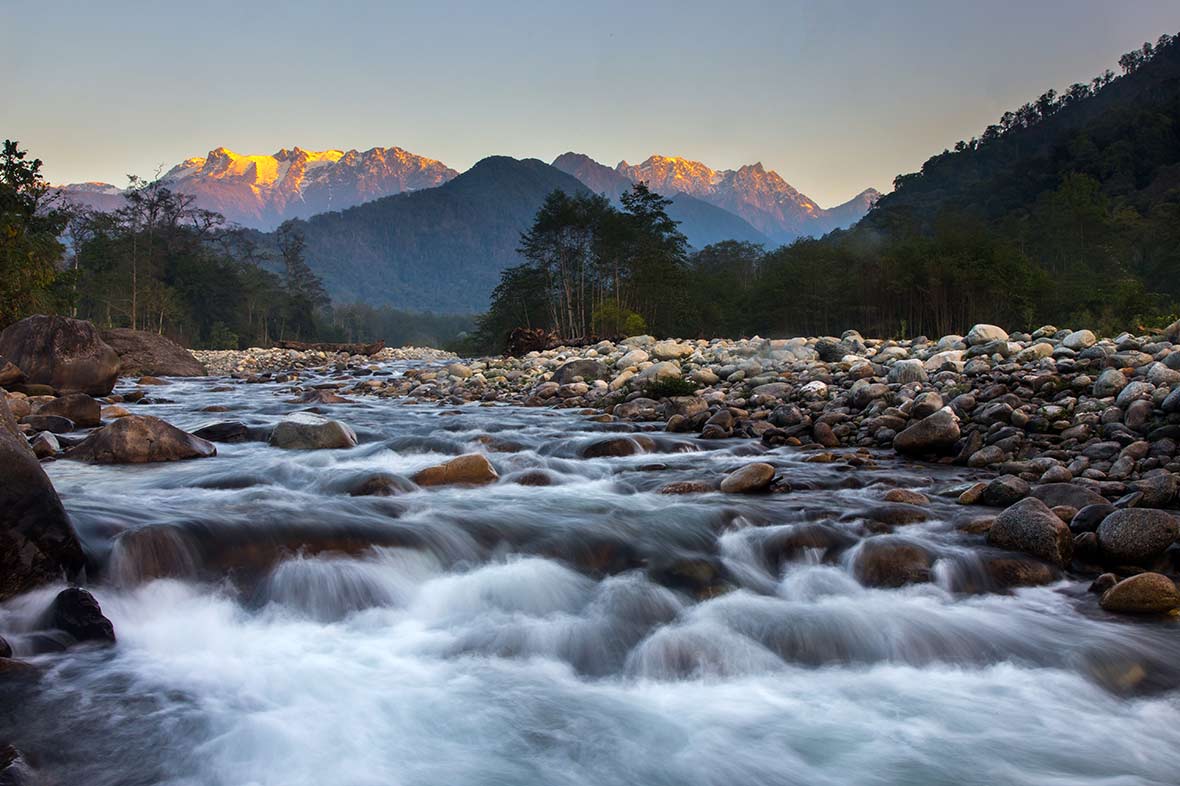 Mysterious Myanmar is a place that can only be truly appreciated on foot – it's by slowing down and truly taking in the incredible beauty of the country's landscape and friendliness of its local people that one will discover the real, breathtaking country. Our Himalayan Foothill Trek from Putao to Ziya Dum takes you into the heart of Myanmar's local life and landscape, starting to the west of the Nam Lang River, home to some of the world's best white-water rafting. You'll pass through small local villages, where you can learn about daily local life from the friendly residents, and trek through verdant, virgin jungle, all the way to the "last village" in Ziya Dum, the final habitation before the mountains that line the Indian border. Simple, local houses will be your humble accommodation, giving you a taste for what life is truly like in these truly remote lands of Myanmar on this six-day journey.
See the Itinerary: Himalayan Foothill Trek – Putao to Ziya Dum
Papua, Indonesia:
Papua Jungle Expedition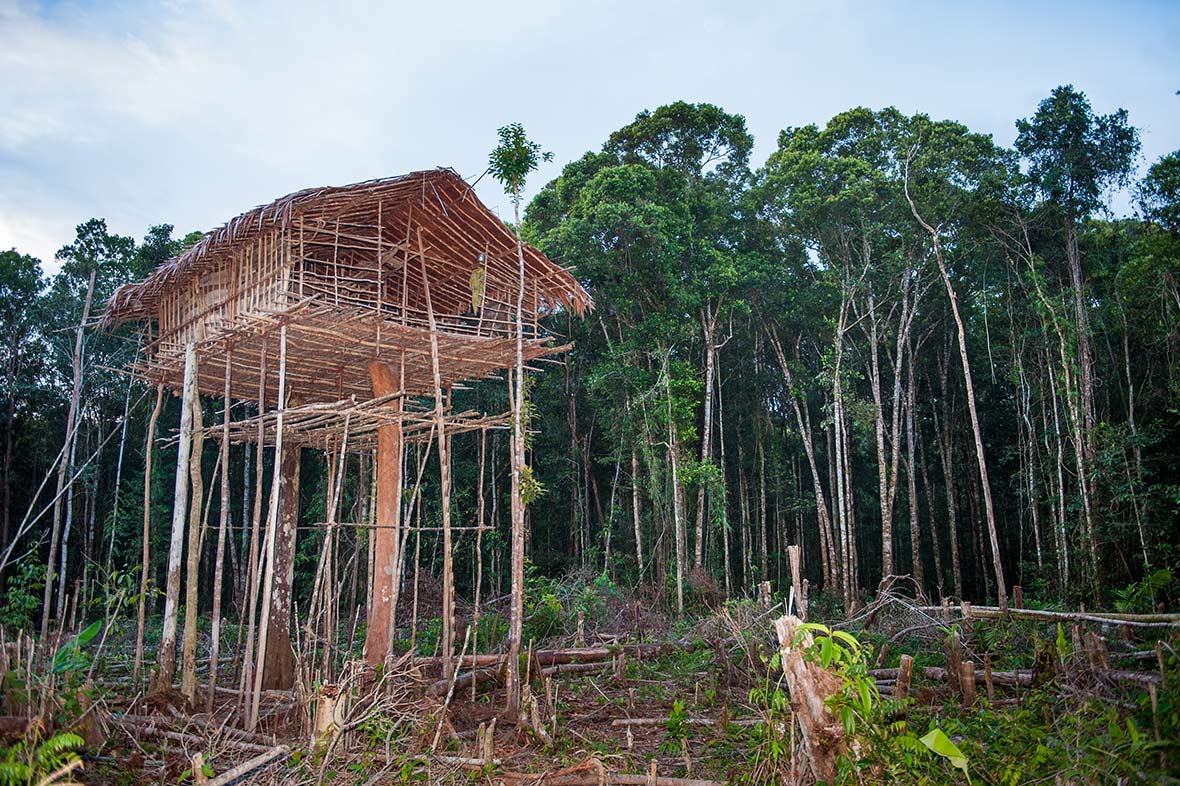 Tucked away in Indonesia's easternmost corner, Papua, also known as Western New Guinea, is home to some of the world's most exotic flora and fauna. Misty, snowcapped peaks mingle here with vast expanses of virgin jungle, blending to create an alluring, mystical land waiting to be explored. Our 11-day Papua Jungle Expedition takes you by boat and foot deep into the untouched jungle, to meet the little-known Korowai tribe. You'll travel in the most comfortable way possible, with your own boat crew, porters, and expert guides, who will not only make the journey easier and more enjoyable, but will help you set up camp on the banks of roaring rivers, where the romantic sounds of the jungle will sing you to sleep.
See the Itinerary: Papua Jungle Expedition
Sri Lanka:
Trekking Exotic Sri Lanka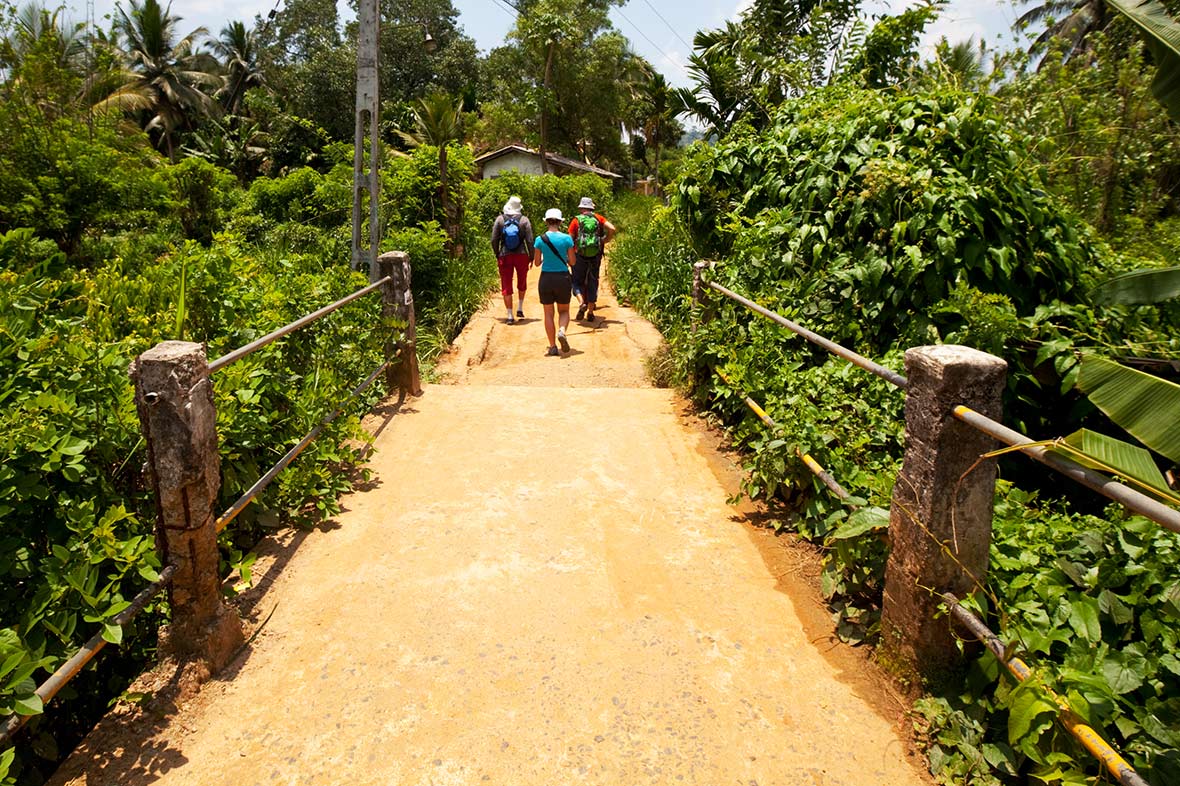 While Sri Lanka may be well-known for its colonial architecture and sites, its landscape is easily its best feature, and something that deserves attention that can only be given on a trek. Discover Sri Lanka's world-renowned natural beauty as you embark on treks through its mountainous landscape and lush tea plantations. You'll discover the greenest, lushest rainforests bursting at the seams with exotic wildlife, meet fascinating locals and learn about their way of life, and discover ancient ruins, while taking in jaw-dropping panoramas from lofty viewpoints. This 10-day trek will take you 7,000 feet onto a plateau and deep into rock shelters that act as homes for hermit monks.
See the Itinerary: Trekking Exotic Sri Lanka
Tibet:
Mount Kailash & Lake Mansarovar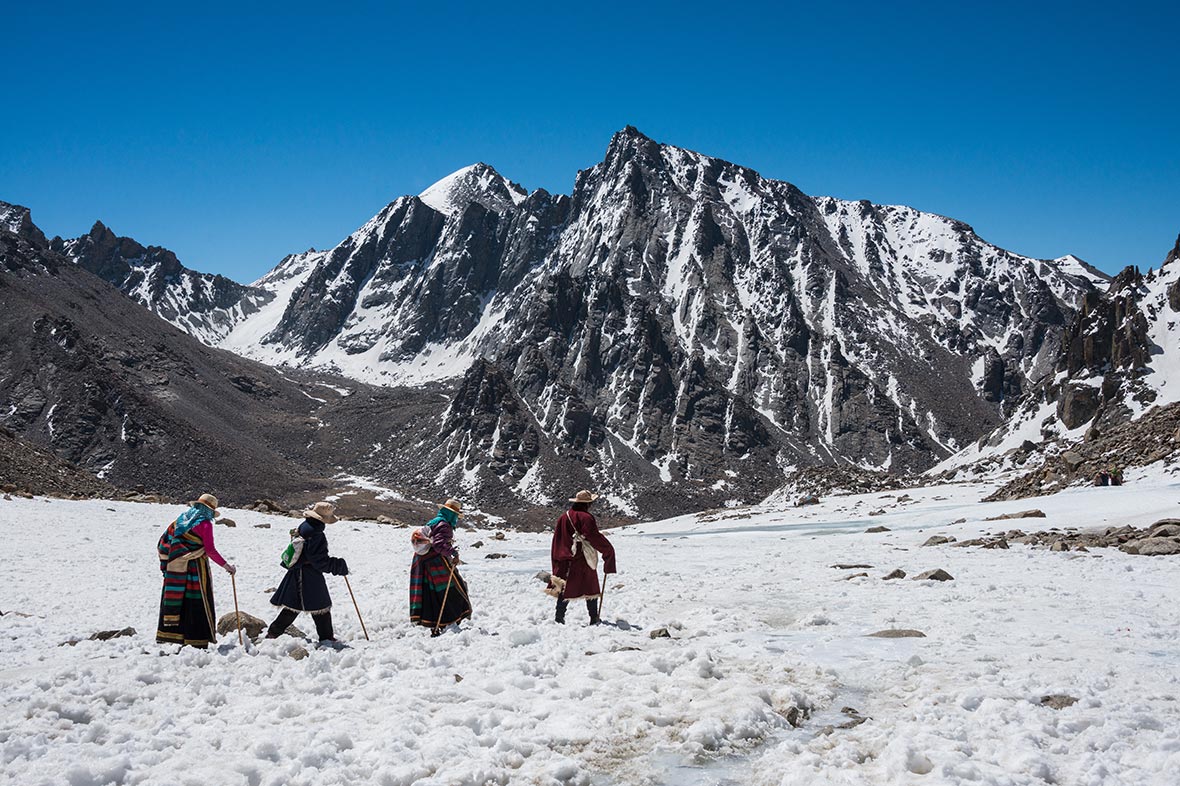 Lovers of the great outdoors are sure to fall in love with Tibet – with some of the world's best scenery in the rooftop of the world, here, adventure-lovers will also discover some of the world's best trekking. Our nine-day Trekking in Tibet journey begins in the shadows of the sacred Mt Kailash, a common launchpad for the region's many pilgrimages. Daily hikes of four to nine hours will take you through a path snaking through Tibet's majestic mountains, over a pass that rises high in the sky, to the fresh, holy waters of Lake Mansarovar. You'll sleep in simple-yet-comfortable local accommodation or camp at the feet mountains whose peaks reach to the heavens, and wake up to fresh mountain air each morning.
See the Itinerary: Trekking in Tiber: Mt. Kailash and Lake Mansarovar