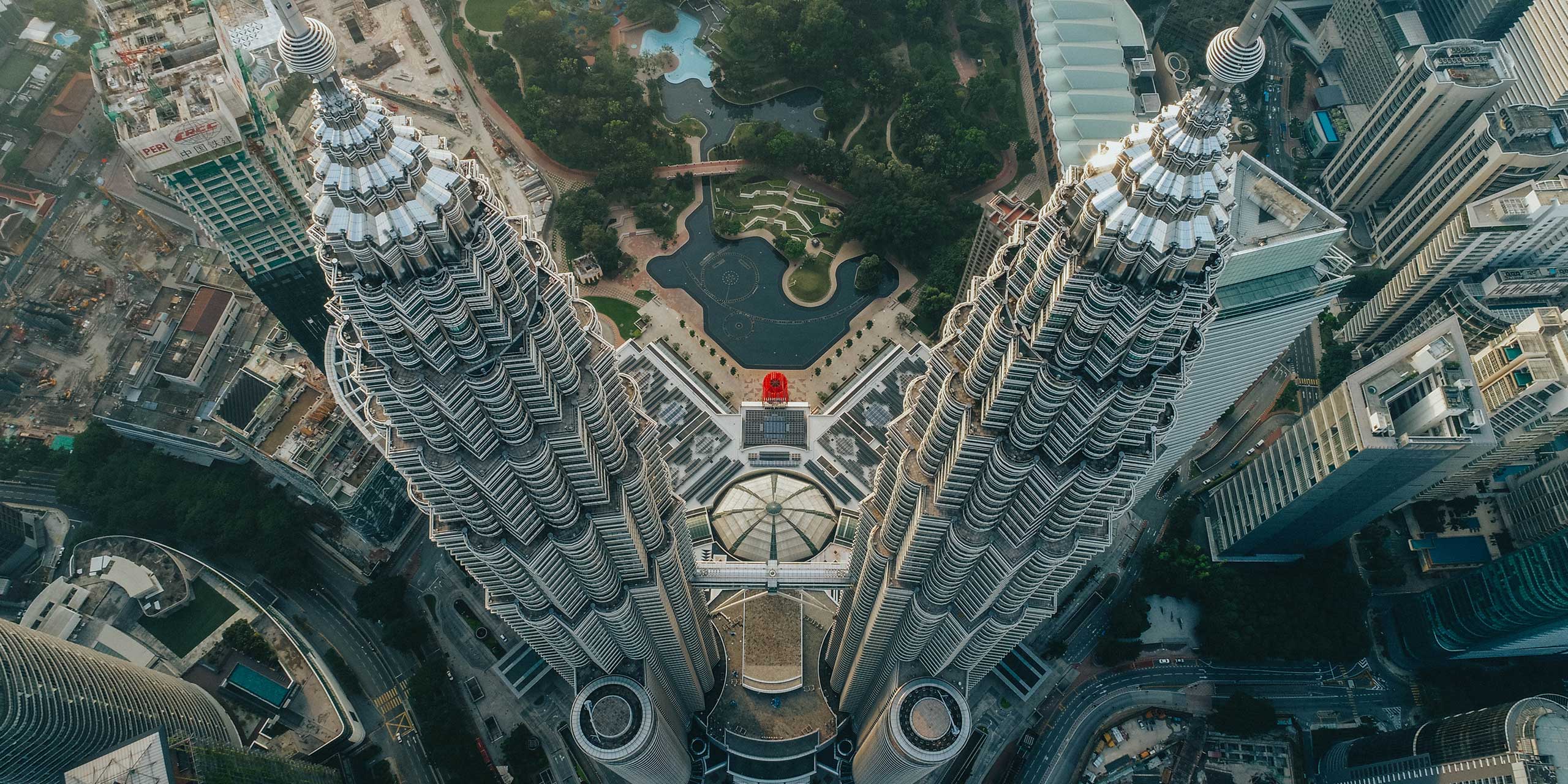 Kuala Lumpur is an alluring blend of old and new as well as being arguably the liveliest melting pot in the entire region. Here, the country's three main ethnic groups – Malay, Chinese and Indian – live alongside each other to create an atmosphere overflowing with diverse influences, something that manifests most rewardingly in the amazing array of edibles available everywhere. The city's history as a British colonial capital is worth investigating while incense wreathed mosques and colorful temples are vivid reminders of Malaysia's spiritual fabric. Here are four contrasting — but equally integral — aspects of the city.
History and Heritage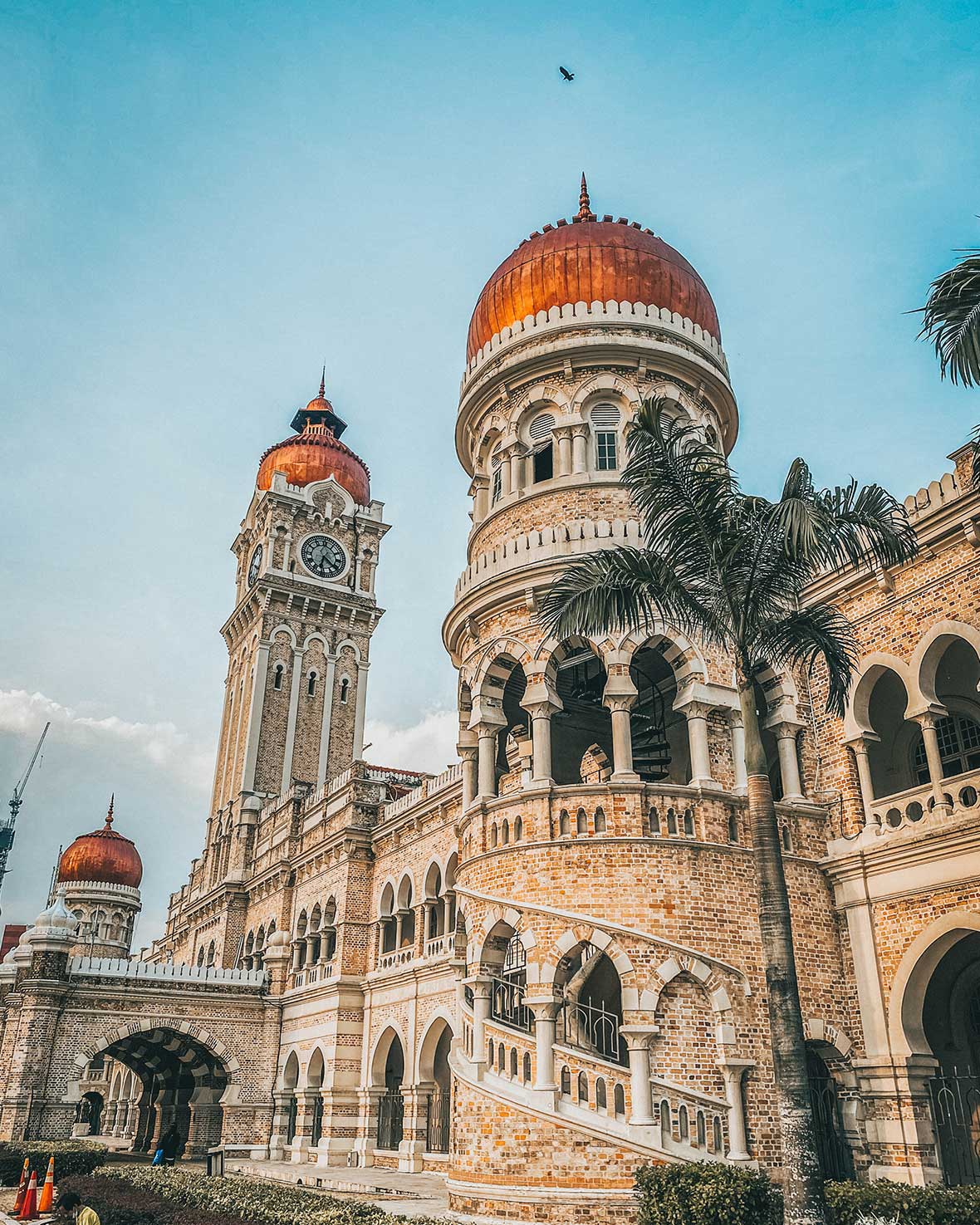 Although it is a relatively young city, Kuala Lumpur punches above its weight when it comes to history and heritage. This richness derives from a stew of ethnicities and influences, with colonial architecture sitting cheek by jowl by Chinese shophouses and grand mosques. Most of the important sights are in the city's historic heart, which encompasses landmark colonial buildings like the Oriental Building, Sessions and Magistrates Court, the Old General Post Office and the former City Hall as well as the city's main Chinatown. Also in this area is the Sultan Abdul Samad Building, a building designed in the Indian Moghul style that was once (before the Petronas twin towers were erected) the symbol of Malaysia. Just as fascinating (and air-conditioned) are the city's showpiece museums. These include the National Museum of Malaysia, which details the country's past and present, and the Islamic Arts Museum Malaysia, a showcase of artefacts and art from around the Islamic world.
Spiritual Solace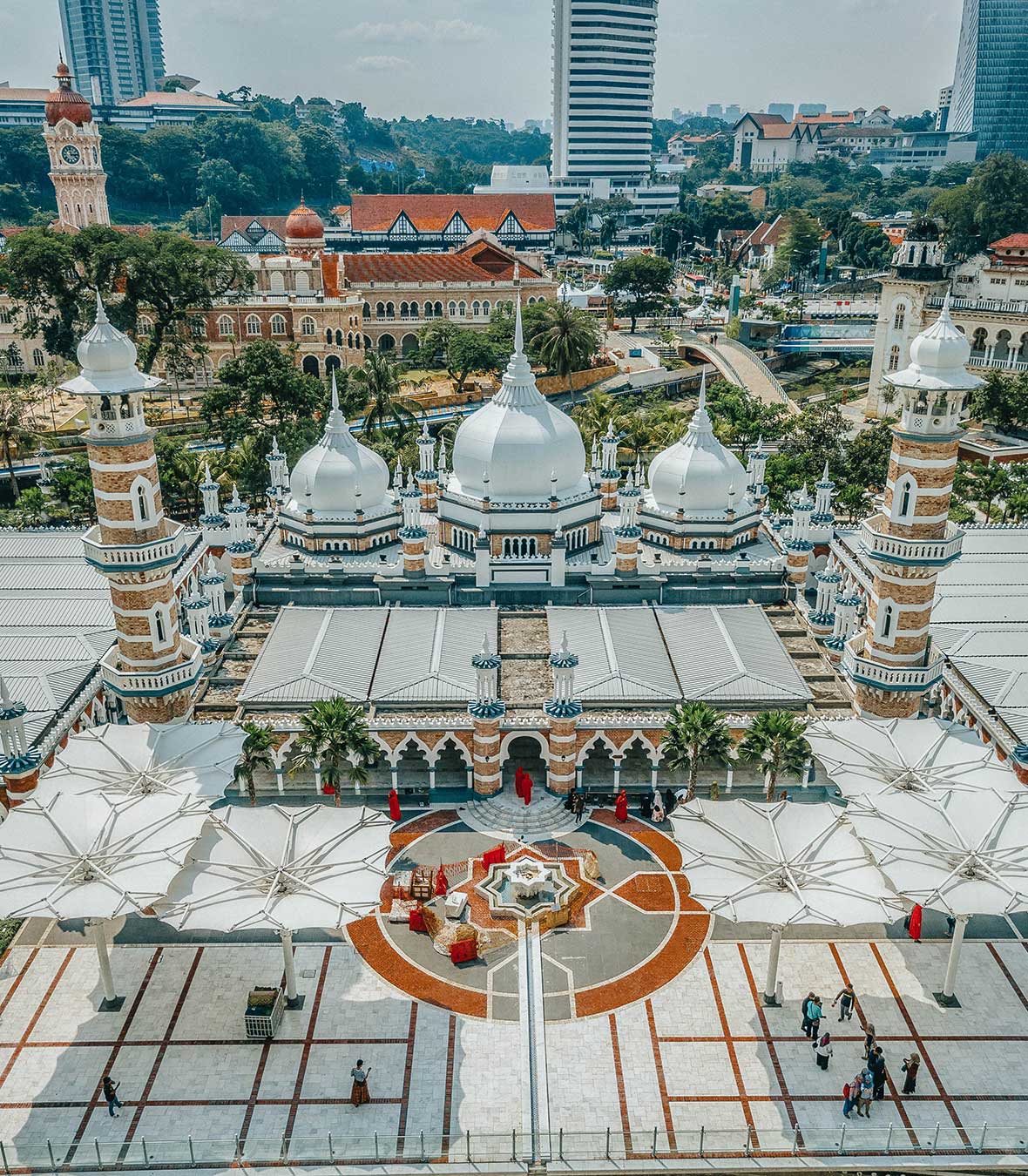 Malaysia's melting pot of Chinese, Indian, Malay and British influences has bequeathed Kuala Lumpur a diverse spiritual legacy. Islam is the official state religion of the country, and the capital has numerous beautiful mosques. One of the most striking is the Masjid Jamek, which was designed by British architect A.B Hubback, who was also responsible for the city's old main railway station. A more modernist take on Islamic architecture can be found at the Masjid Negara (National Mosque), where lashings of reinforced concrete are softened by expansive gardens. A short walk from here is Chinatown, home to several temples dedicated to Buddhist and Taoist deities. Significant among these are Sin Sze Si Ya Temple, the oldest Taoist temple in Kuala Lumpur. Further afield is Thean Hou Temple, a stunning six-tiered Buddhist temple. The most eye-catching temple in town though is Sri Mahamariamman Temple, notable for its 5-teired gopuram (tower) from which beautifully carved depictions of Hindu Gods stare, leer, glare, and gaze lovingly on the faithful.
Shopper's Paradise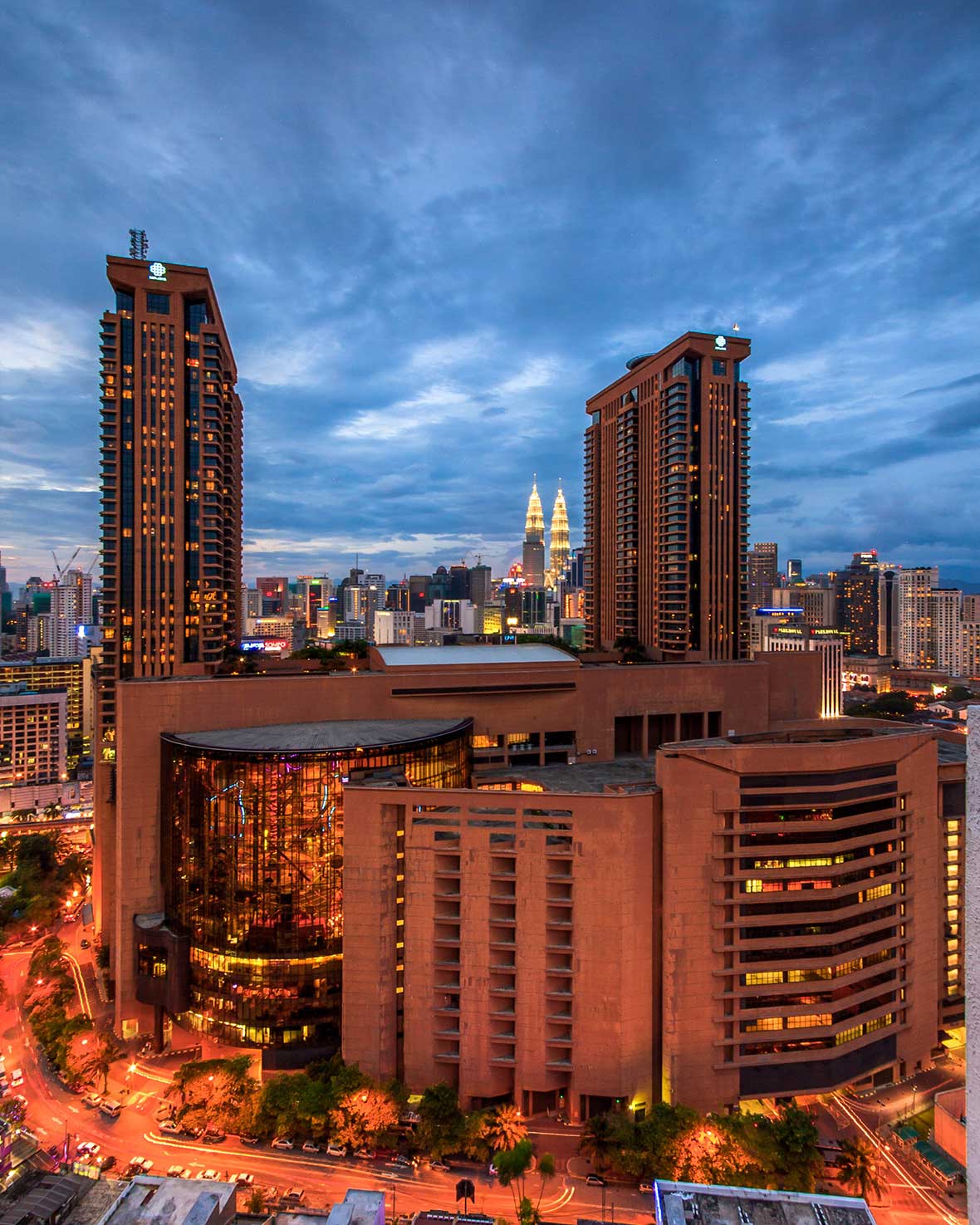 Malaysians go wild for soccer, hockey, golf, and other active sports. But you might assume that shopping is the country's main national pastime given the number and popularity of air-conditioned retail havens in Kuala Lumpur. The king of the KL malls – at least in terms of scale – is Berjaya Times Square, which offers over 1000 outlets in total. As well as big high-street brands, the mall also houses numerous independent stores with an emphasis on youth fashion. A word of warning though: it's also home to an indoor roller-coaster so prepare for screams to soundtrack your shopping expedition. More upscale options include Pavilion Kuala Lumpur and Suria KLCC, home to high-end couture names including Celine, Burberry, Chanel, Armani and Marc Jacobs among others. For an earthier retail experience, make for Sungei Wang Plaza, which has been around for nearly 40 years and remains a fine place to hunt down fashion and electronics bargains.
Magical markets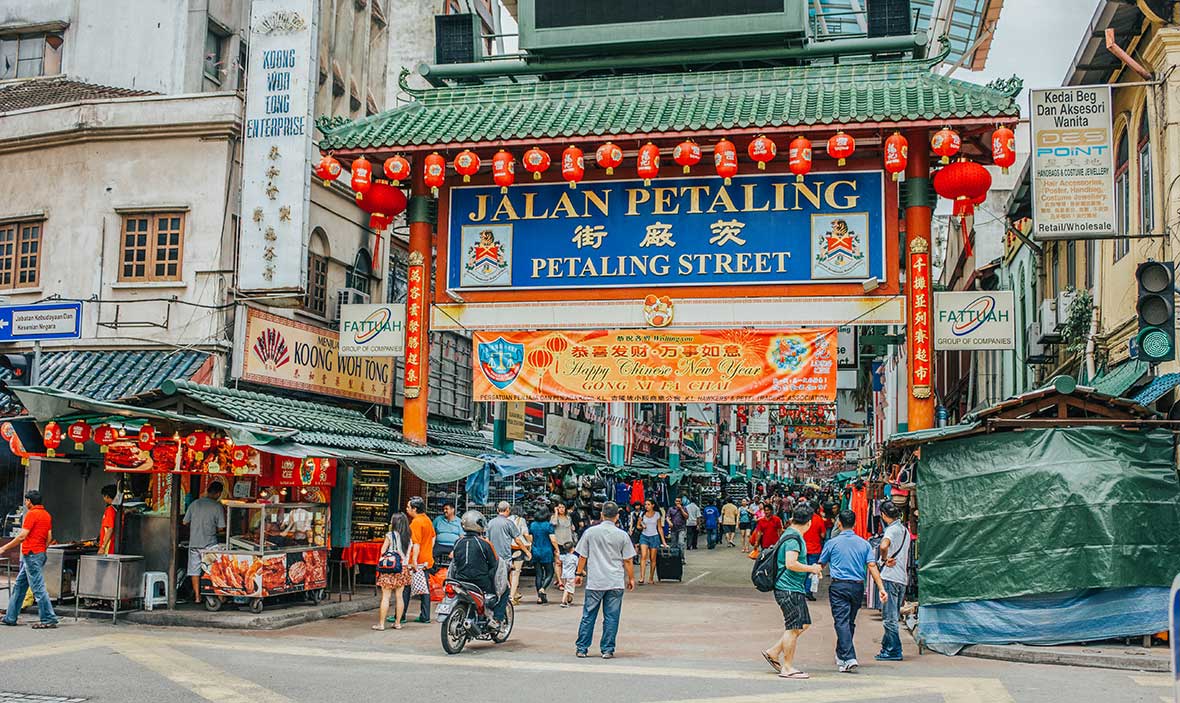 From bustling free-for-alls pungent with spice and stink to civilized affairs frequented by upper-class hipsters, Kuala Lumpur has markets to suit all stripes. Unsurprisingly, given the local obsession with food, eating is a vital component at virtually every market in the city. In fact, it is pretty much the chief draw at wet markets such as Pudu and Chow Kit, where vendors serve up an array of Malay, Chinese and Indian hawker favorites such as curry noodles, chicken rice and popiah (Chinese fresh spring rolls). The most popular street market in KL is Petaling Street. Premium quality goods are in short supply here, but the novelty of haggling for a counterfeit watch while inhaling the aroma of sizzling fresh seafood earns the experience a B+. A more generously stocked treasure trove is Taman Connaught Night Market, held every Wednesday, where over 700 stalls purvey everything from books, bags, and handicrafts to clothing and accessories.