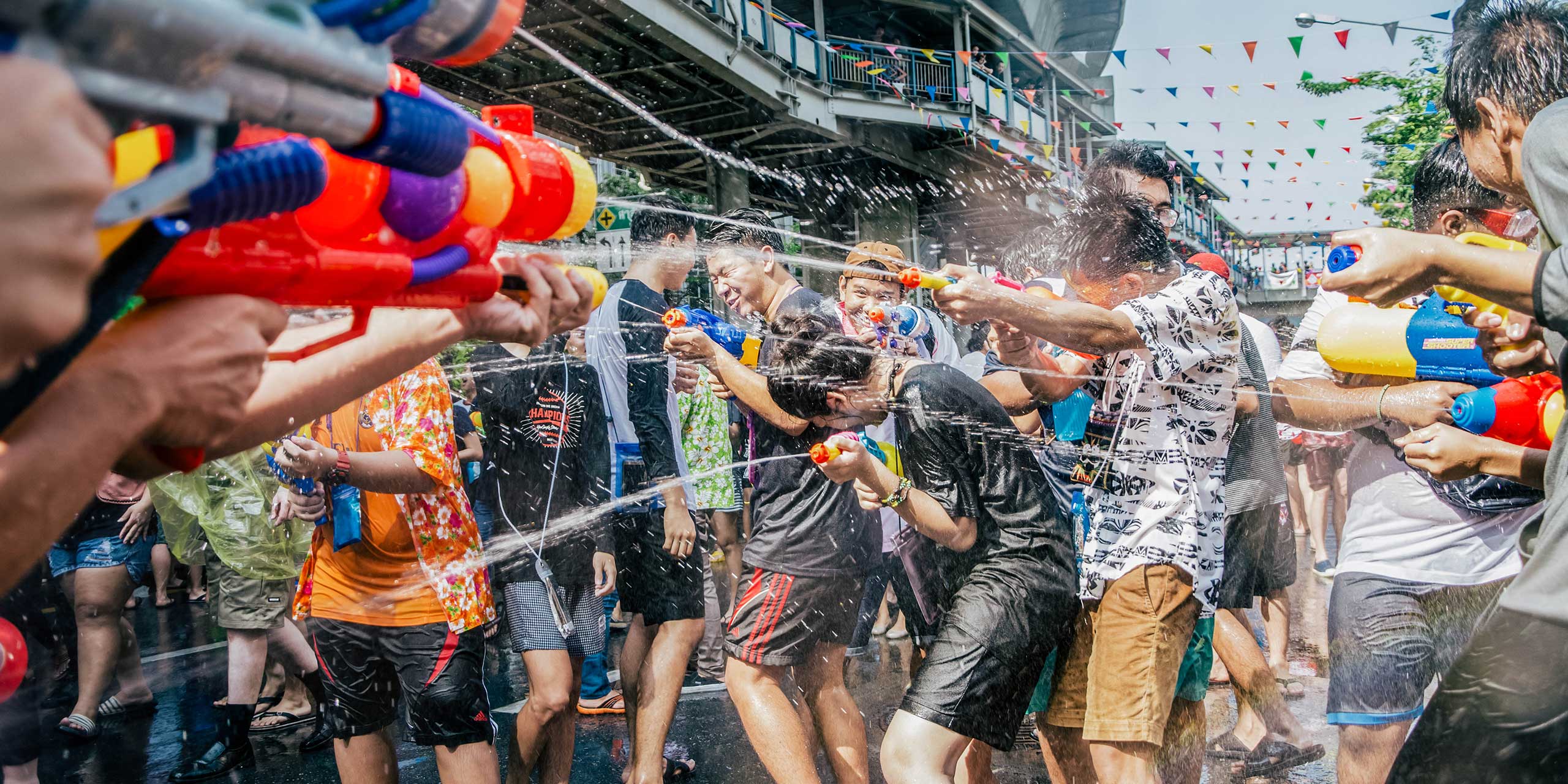 One of the biggest holidays in Thailand, Songkran (Thai New Year) is a celebration with split personality. Once strictly traditional with the focus on family gatherings and solemn visits to the temple, the festival has been transformed into a fun-filled event where water is fired from water pistols to a blasting background of Thai disco music. No matter how you choose to celebrate it, Songkran remains a very special occasion.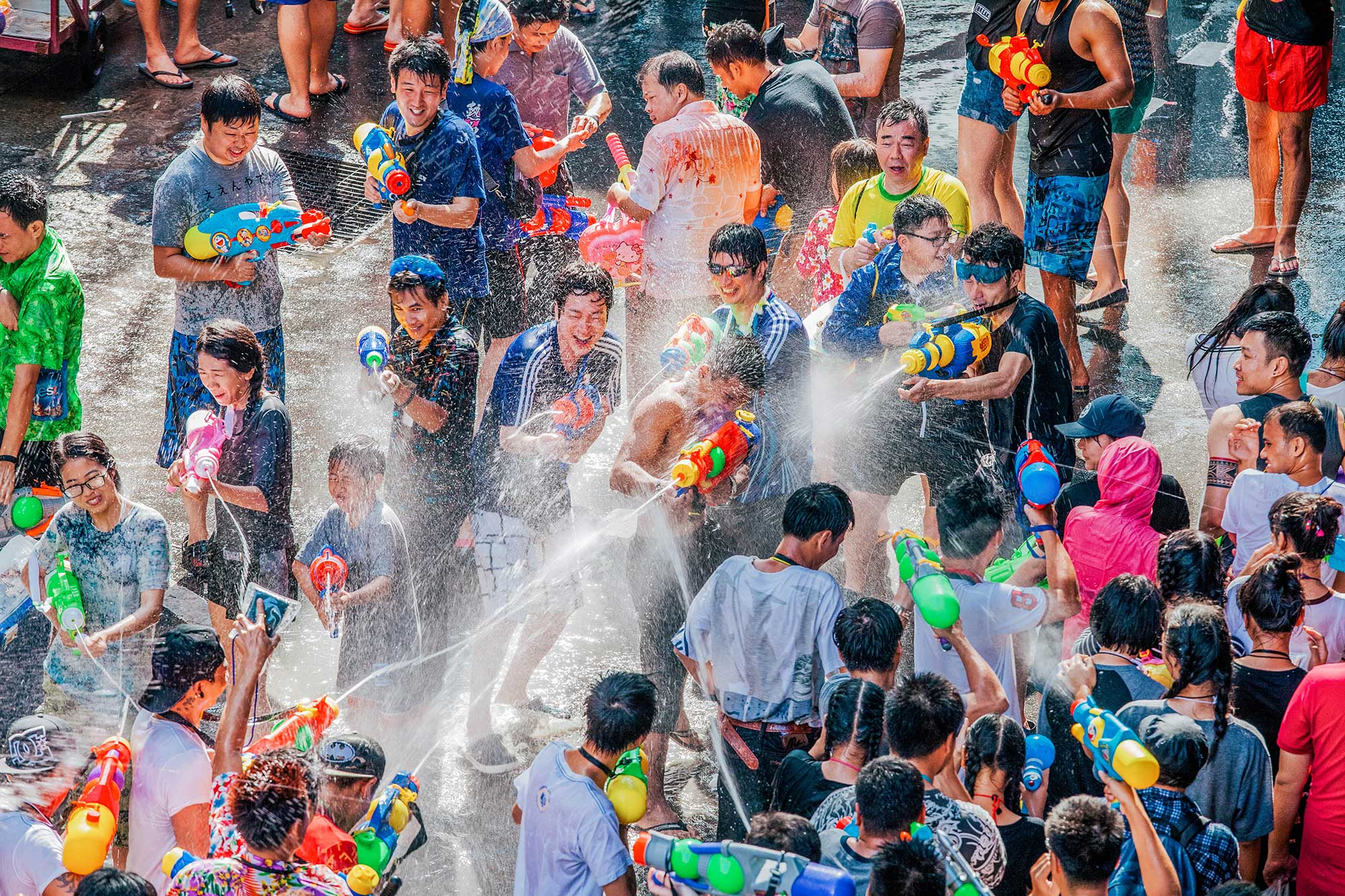 Get Soaked in Silom
Arguably Bangkok's most raucous Songkran party, Silom is not for the faint of heart. For three days over the New Year period, a five-kilometer stretch of normally traffic-choked Silom Road is instead crammed with temporary food and beer stands and young (mostly Thai) revelers – all of whom, it seems, are toting brightly-colored water guns.
Thais with Tradition
The spiritual side of Songkran gets more of a look in at Sanam Luang, a ceremonial area in Bangkok's royal city. On the first day of the festival the Buddha image Phra Buddha Singh is brought out from the National Museum and brought here for devotees to sprinkle water on. There are also art and cultural performances.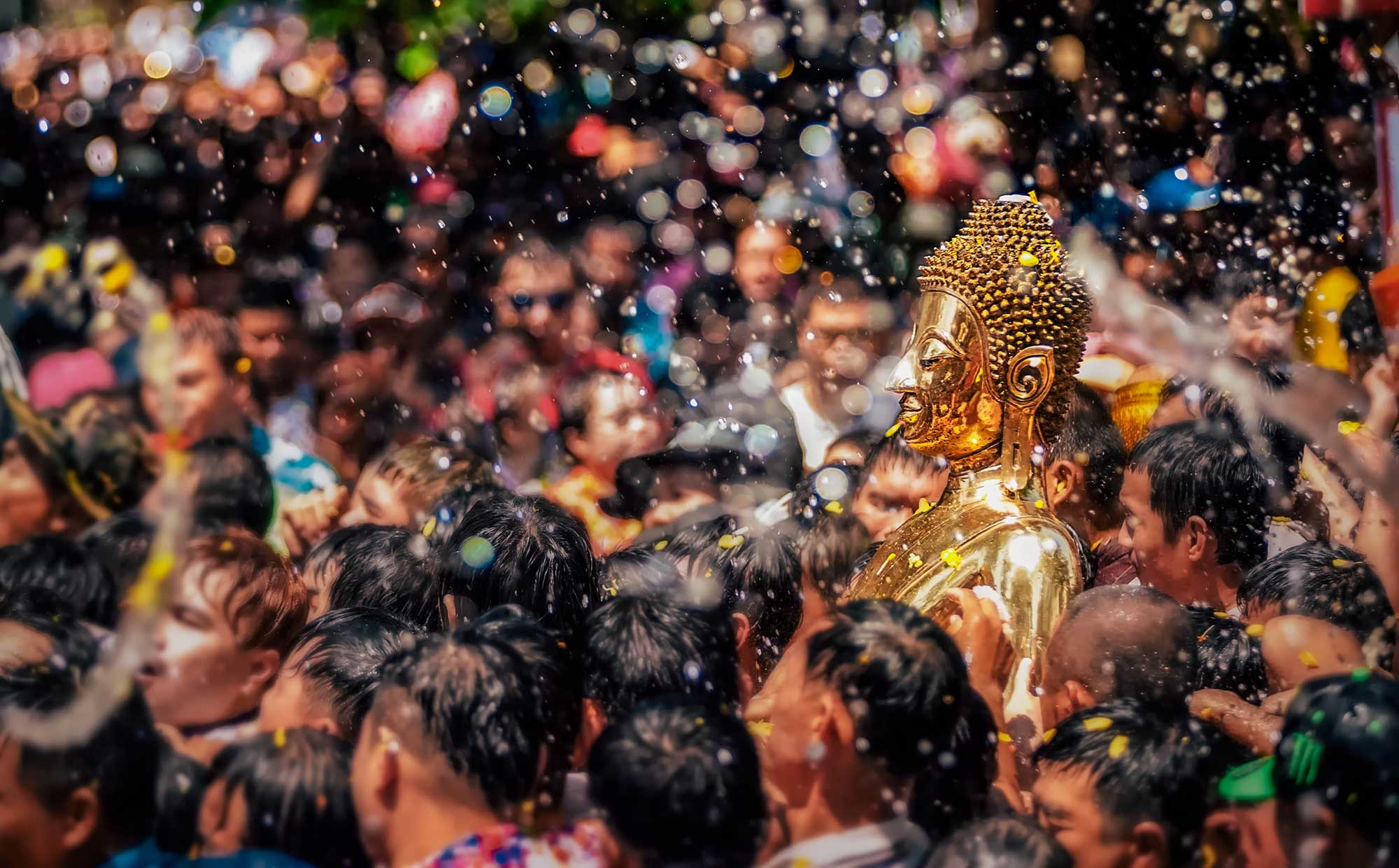 Mon of a Kind
Cross the Chao Phraya River to Phra Padeang district for splashing with cultural substance. Known as "Raman New Year Day", this festival – originally marked by Thailand's Mon ethnic community – features demonstrations of Mon art, a floral parade and boat races. It all takes place a week after celebrations in central Bangkok.
Fun for All the Family
Perhaps Bangkok's most family-friendly celebration takes place at Lan Khon Mueang, the name for the plaza which City Hall overlooks. Traditional activities include sprinkling rose scented water on the hands of elders and receiving a blessing from them in return. Visitors can also bathe the many Buddha images on show.
Take it to the Temple
Although the frivolity of Songkran is part of its charm, there is real symbolism and significance to the festival. The real meaning behind the splashing is to wash off misfortune and welcome the New Year with a fresh start. "Making merit", a tie to Buddhism, is important and visiting nine sacred temples during Songkran is considered an effective way to accumulate good karma.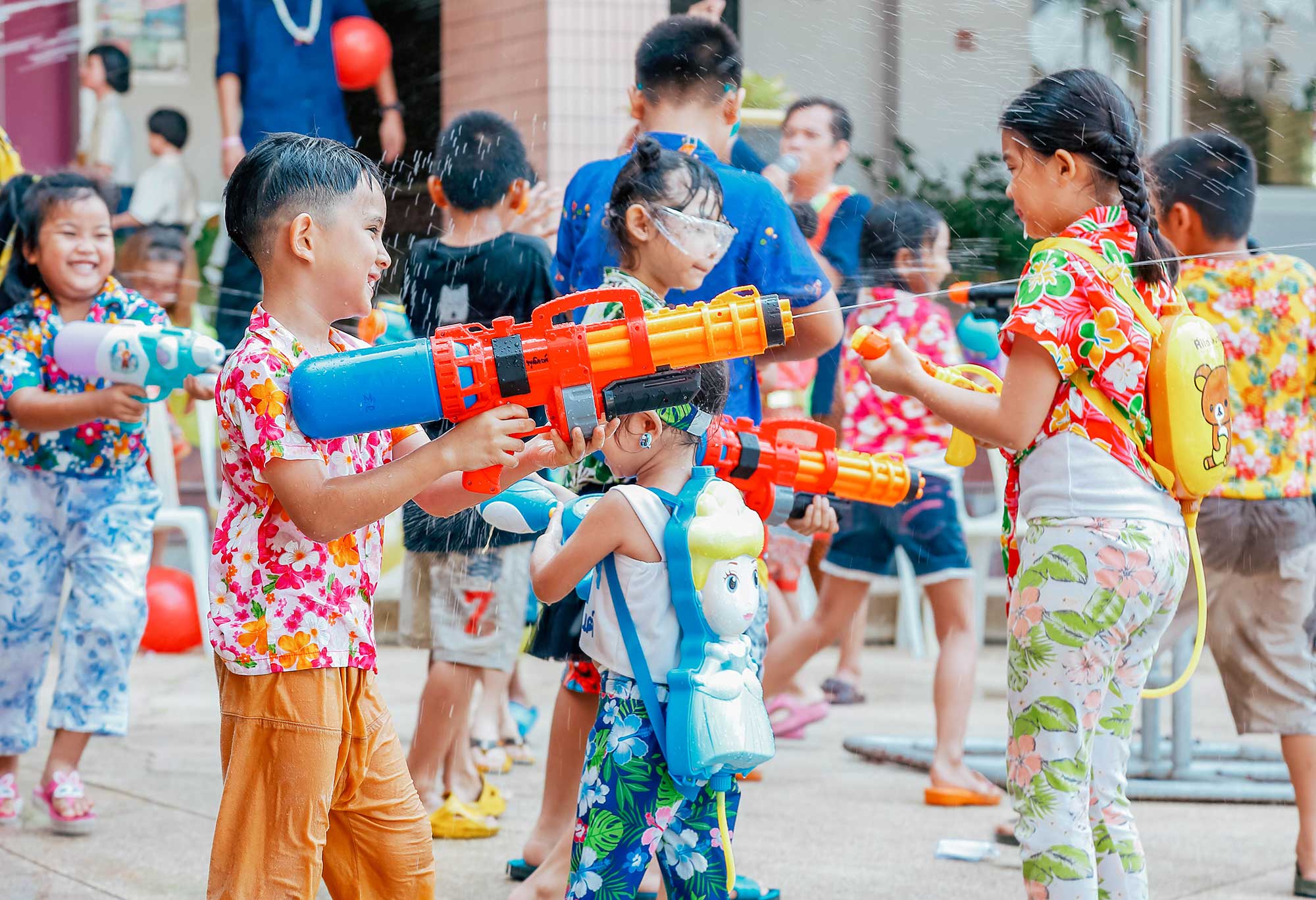 Party On Khao San
You would hardly expect a crowd of young travelers to forgo the chance to participate in a giant water fight. And that's exactly the order of the day in Bangkok's long-standing hub for backpackers. The street (never a place for the shy and retiring anyway) turns into a massive festival with DJs set up in plastic shelters and podiums for dancing.
Songkran after Dark
Where do revelers go after a hard day's splashing on Silom Road or Khao San Road? Chances are you'll find them at RCA, one of the city's main clubbing strips. Separate parties take place at every club from around 9pm until late so don't expect any respite from the soaking after dark.