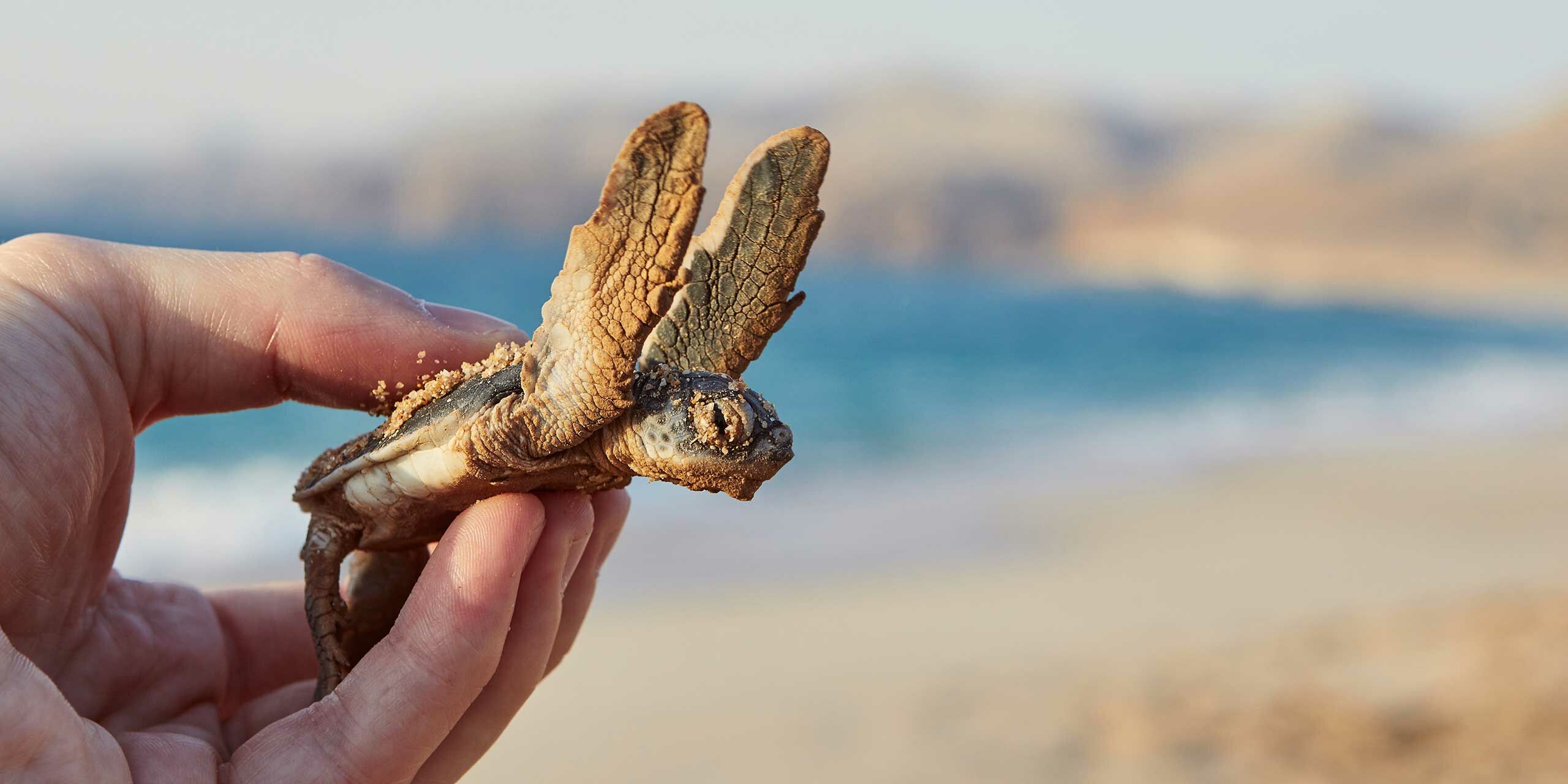 Oman is an underrated wildlife destination — it's just underrated, period. This is a land rich in both natural and manmade attractions; from the gleaming mosques and boisterous souqs of the capital, Muscat, to the ancient fort ruins running along the palm tree-fringed coastlines. But, there is wilderness here as well, accompanying barren dunes throughout the Empty Quarter in the south.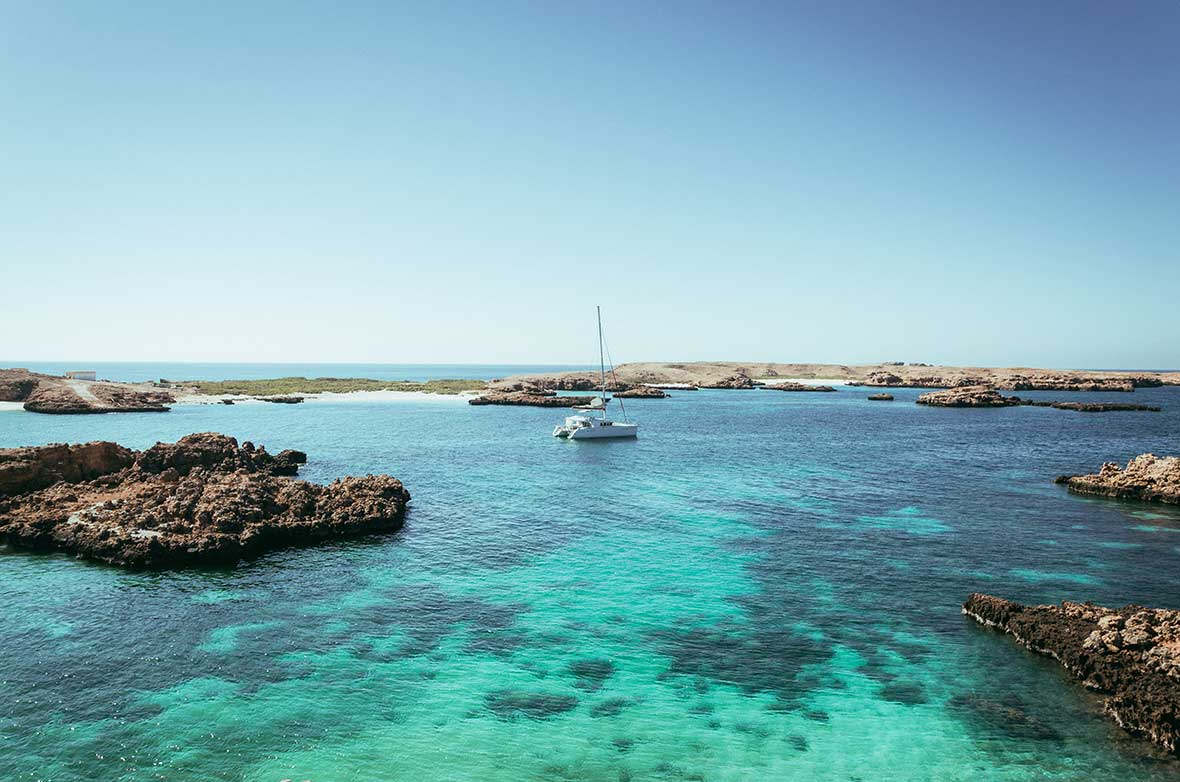 There are a number of well-established snorkeling and diving destinations that every traveler in Oman will want to see — well-developed and perfect for families. First are the Daymaniyat Islands. Found just 18 kilometers off the Barka coast and less than an hour from Muscat, the Al-Dimaniyat Islands Nature Reserve is composed of nine idyllic islands. Overall, there are more than 22 diving and snorkeling sites. White sands and blue waters give this Middle Eastern destination a tropical tinge.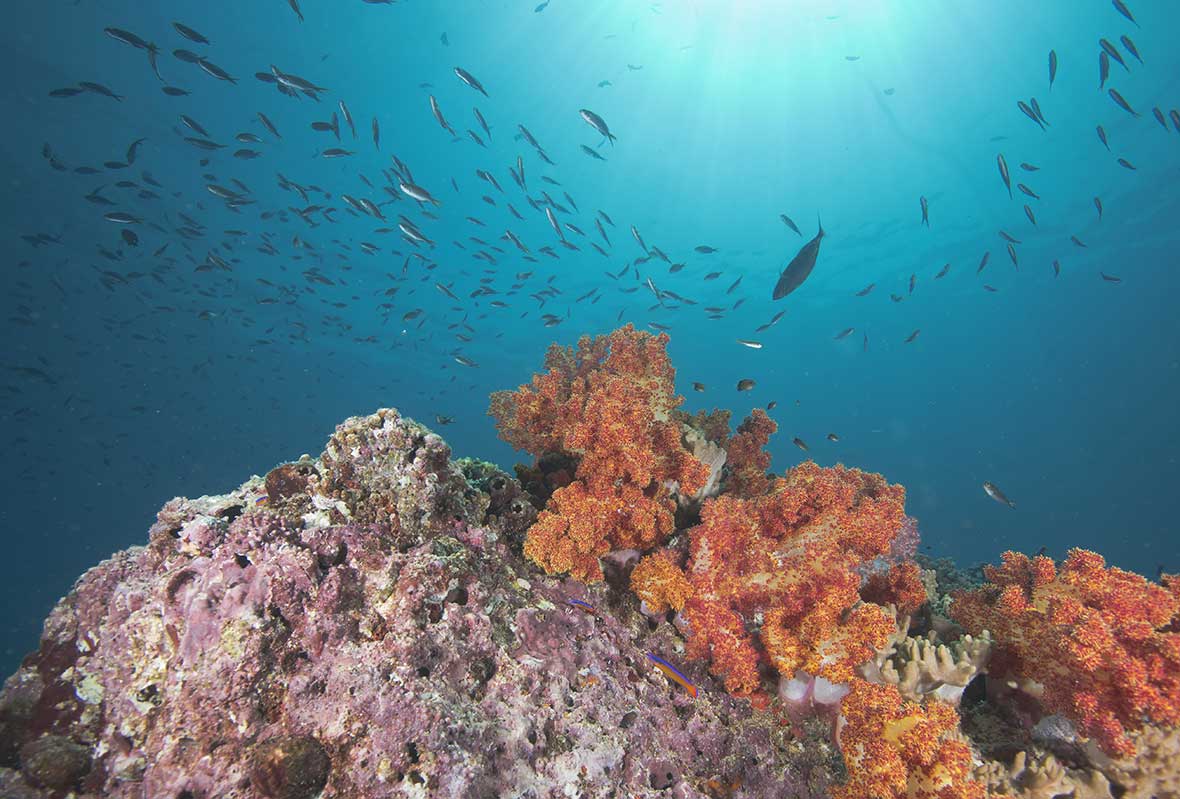 For something a little more academic — and a little more adorable — there is Ras al Jinz, a Remote Lands favorite. Among the sea turtle sanctuaries of the world, Ras al Jinz is unique. Surrounded by desert and mountain greens, this area is the nesting place of the endangered green turtle – a place where a select few can watch these gigantic sea creatures lay, nest, and escape to the safety of the sea, best experienced at night or in the early morning.
The 120-square kilometer protected area and 45-kilometer coastline of Ras al Jinz is also home to 6,000-year-old archaeological sites. Few visitors are permitted in this pristine sanctuary, so it is extremely important for travelers to book ahead, the best season being from May to September.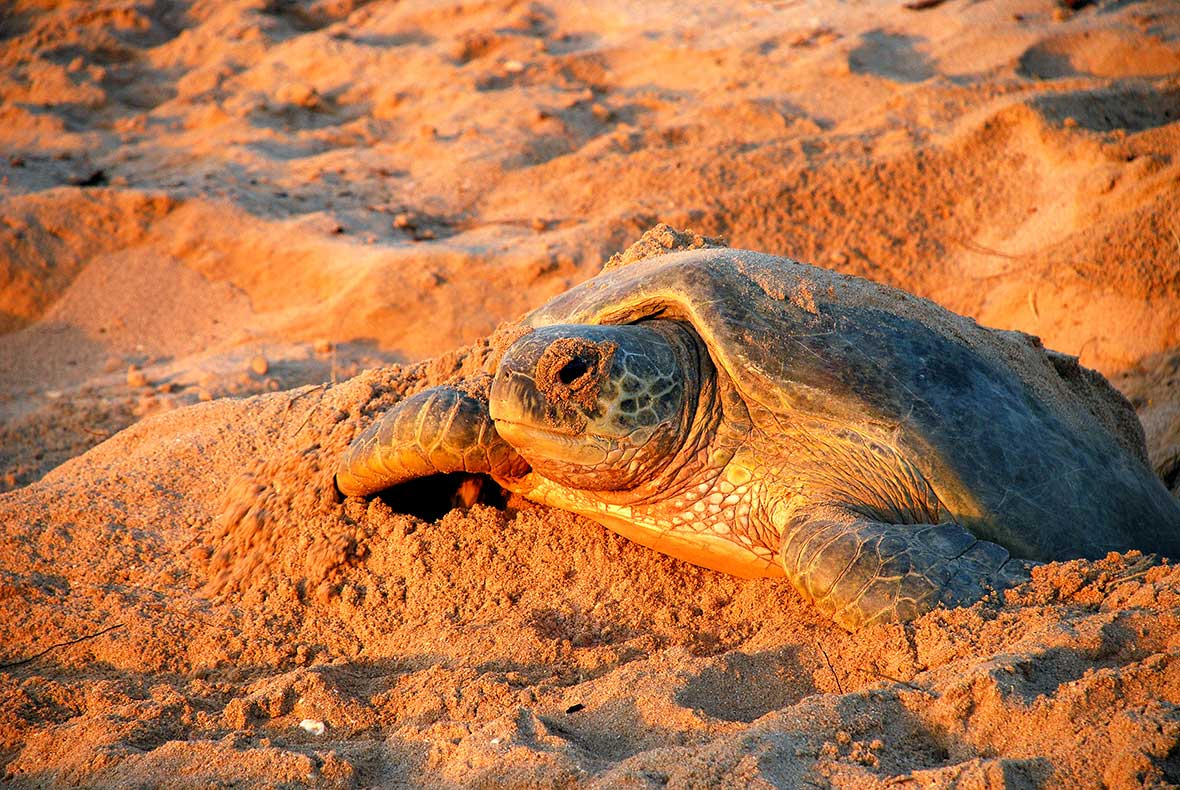 Even near the capital, travelers are never far from wildlife, where visitors can take a cruise to see the playful dolphins. Muscat and Musandam are most famous for their dolphin watching, with pods of several dozen appearing at once. So rich are the seas around Oman that dolphin watching can be seen everywhere from Dhofar to Khasab, perhaps seen from the comfort of a luxury dhow.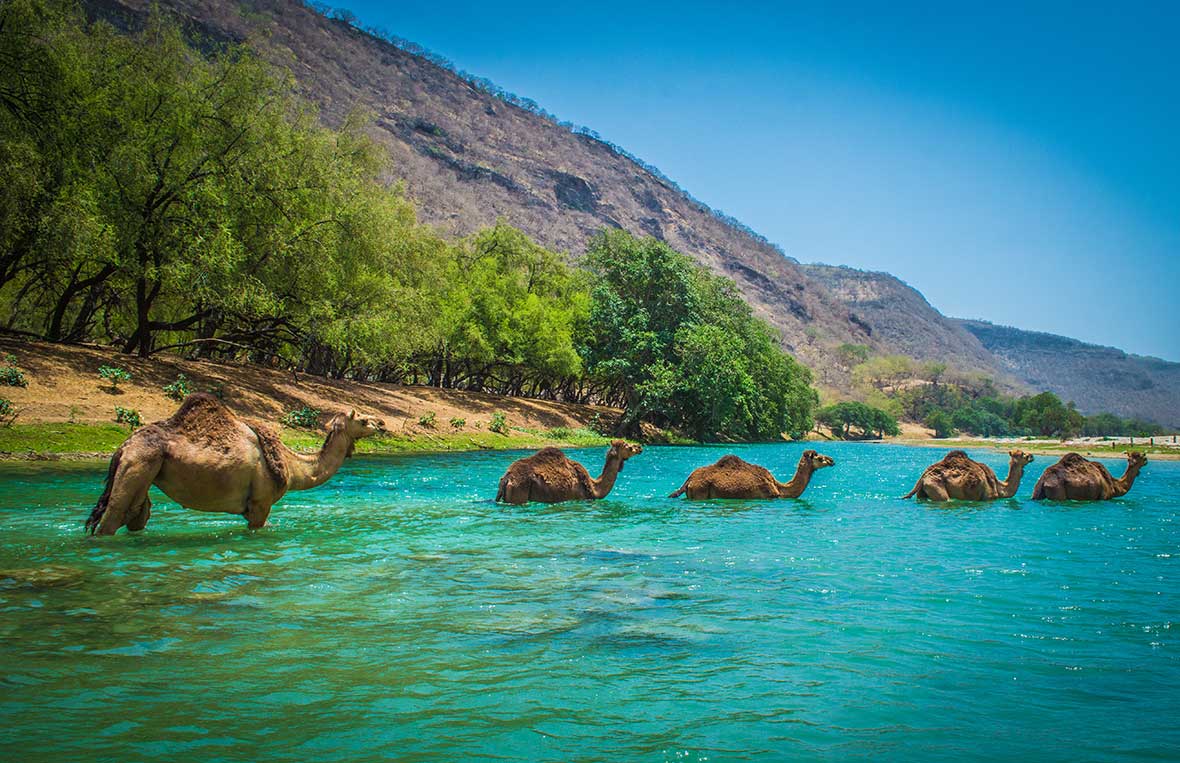 But, what is on most travelers' minds when they think of Oman is the desert, a natural, imposing adventure playground. Inland, one of the finest options is Desert Nights Camp. Rising like a mirage out of the colorful Wahiba Sands, Desert Nights Camp is an exclusive five-star desert camping experience, complete with Bedouin-style tents under a blanket of Arabian stars. The romantic red dunes are an ornament to quad biking, dune-bashing, and camel safaris.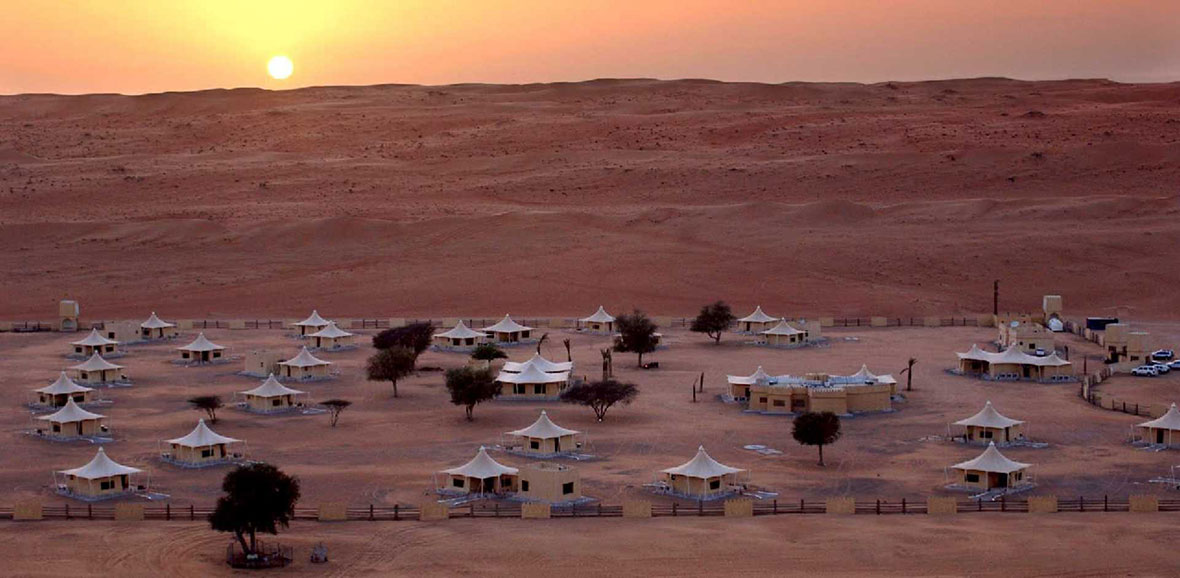 For a greener nature experience in Oman, turn to Salalah. Apart from being home to the Tomb of Job and the luxurious Al Baleed Resort, every fall the desert quite literally turns green. Khareef means autumn in Arabic, but refers to the dense fog and monsoon clouds from India that cover Salalah, the capital of the Dhofar region, from late June to late September. During these months, the brown countryside is completely transformed into a green, subtropical city — a booming, camel-filled Eden.
Read about more amazing wildlife destinations in our wildlife issue.