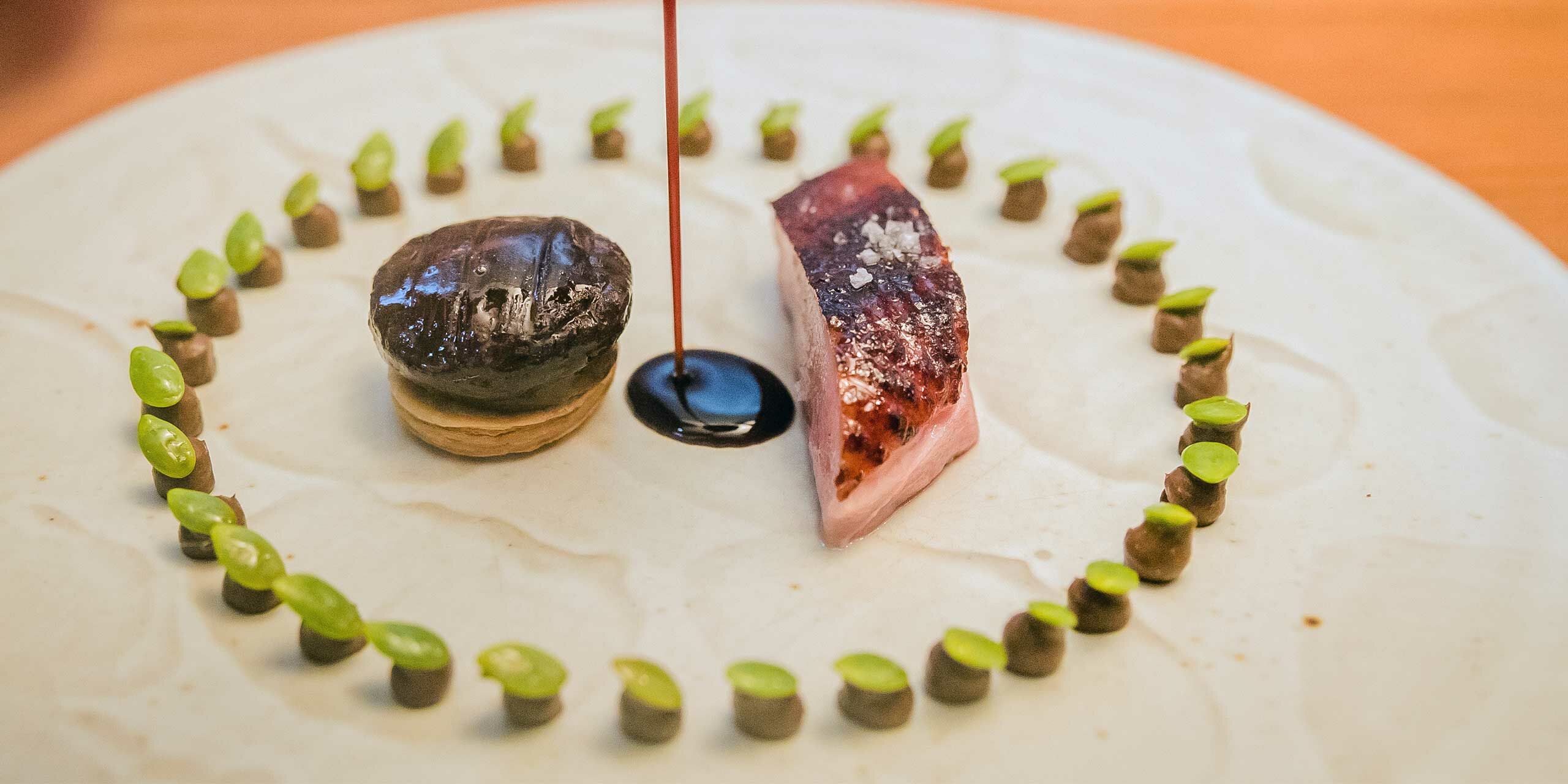 For so long in the culinary shadow of Bangkok, Phuket has now emerged to become a dining destination in its own right – meet the trio of cooks bringing sauce to the table.
Jimmy Ophorst, Pru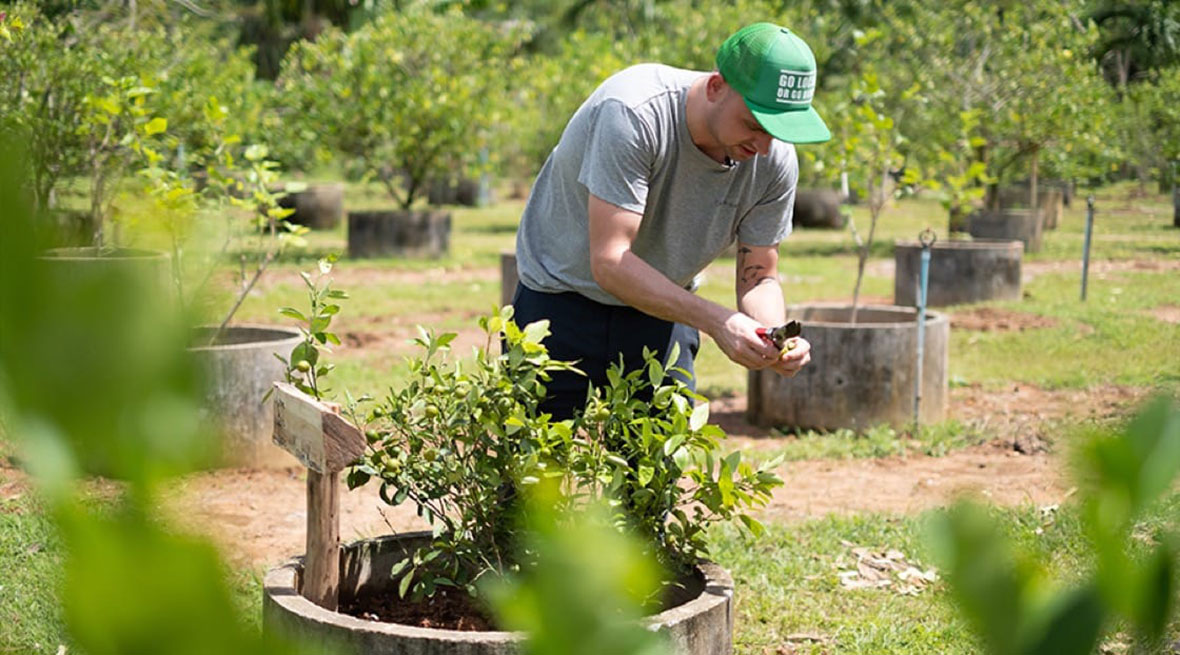 As the head chef at Pru, Dutchman Jim Ophorst is at the forefront at one of the most ambitious restaurant undertakings the island has ever seen. Arriving in Phuket, he came to open Seafood restaurant at the Trisara resort. "Guests used to ask us why we weren't serving local seafood, which got me thinking of what we could do here. The idea of locavore cuisine was already a global movement, it just wasn't in Thailand yet."
Ophorst began to conceive of a restaurant that used only Thai-sourced produce. "The hotel already had land that served as a nursery for trees for planting around the resort, so I started to wonder if we could turn it into a fully-fledged farm? I really wanted to do something unique, and so first questioned if we could make the menu 50/50 – half local produce, half imported – then decided we may as well make it 100 percent local, using only ingredients sourced in Thailand, from seafood to vegetables – everything."
He embarked on a sourcing mission, travelling throughout the kingdom in search of quality organic produce – they went to farms, foraged in the forest, and talked to local suppliers, and eventually found everything they needed to replace previously imported goods. "I would go down to the market and ask the vendors where something came from, and then go to the local restaurants to see how they would prepare and cook it."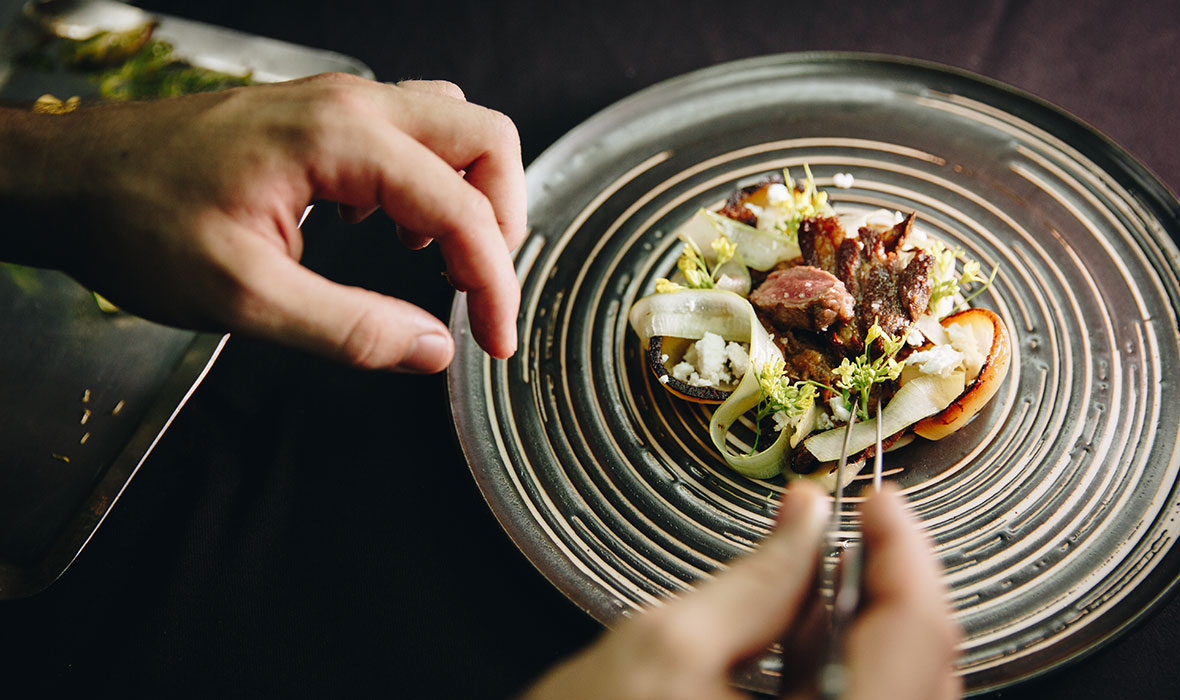 As much as possible, he tries to use every part of the ingredient, including the stems and leaves of vegetables, with leftovers even being used as compost back at the farm. From here he developed his own menu, including what became a signature dish at Pru: carrot cooked for six hours in a wood-fired pit to create an intensely-flavored dish. "We're serving non-nonsense farm to table cuisine, with not too many flavors on the plate, what I call 'back to basics in a modern way'. In your dishes you won't find any jelly, foam or molecules, we're just serving real food with a European approach."
At the farm they grow their own vegetables, herbs and spices, with eggs coming from free-range ducks and chickens. The ambition is to eventually provide 80 percent of the ingredients on their menu, including milk and cheese, though some things like honey and nuts come from the regions of Thailand that are better suited to their production.
While, as part of a hotel, Pru has the resources to open its own farm, for Ophorst the Phuket culinary scene is pursuing a new path. "Since I arrived here I've already seen it change so much. Diners on the island are continually pushing for better restaurants and ingredients, they want to know why we're doing this. People are naturally drawn to what's happening in Bangkok, but down here we want to be right behind them."
Tammasak Chootung, Suay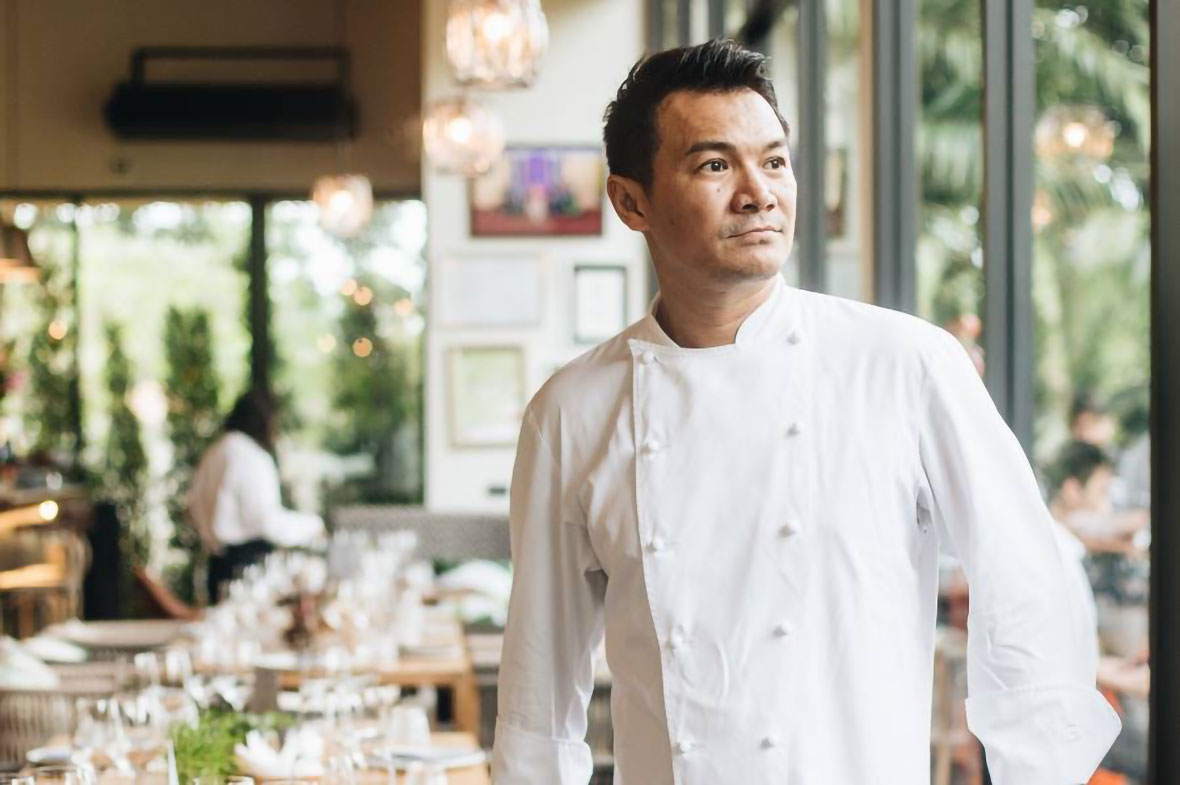 Chef Noi, as Tammasak Chootong is better known around the island, has a curious backstory. Born far south of Phuket in Hat Yai, a city bordering Malaysia, he moved to Germany as a teenager with his mother and step-father. Landing without a word of German, and even less English, he ended up learning both, and then, after finishing school, found work as a pastry chef in a Michelin-starred restaurant in Stuttgart.
Intrigued by the work of the chefs, he managed to talk himself into a kitchen job plating dishes, and then onto prepping vegetables, before embarking on a culinary career that took him from restaurant to cruise ship to five-star hotel, before coming 'home' to Phuket as Executive Chef at the island's JW Marriott hotel. With ambitions to open his own place growing, he took the plunge with Suay (it means 'beautiful') in a little whitewashed wooden house in the island's charming but quiet Old Town district.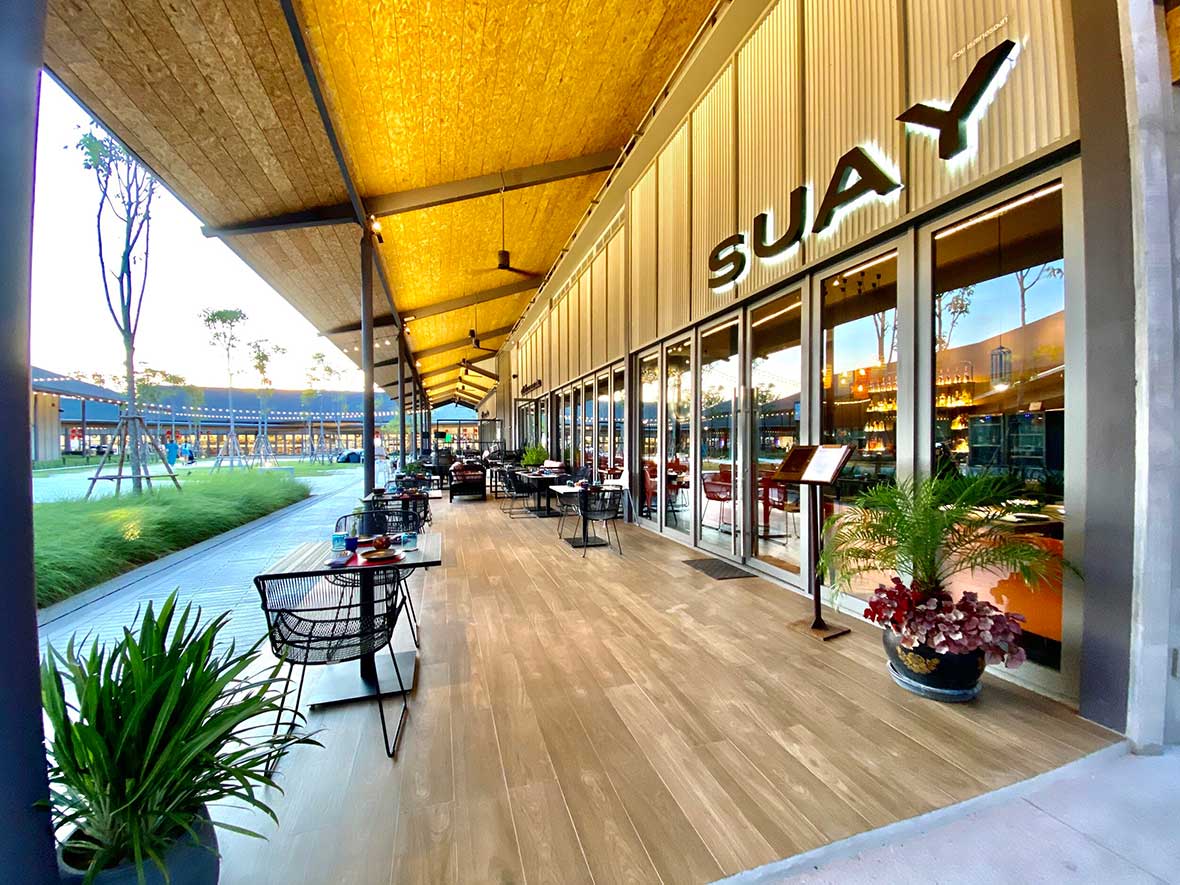 From these small beginnings, his expanding culinary empire has grown to include a catering service, cooking school, chef training, Daily Dose cafes, and a move for Suay to the island's chi-chi district of Cherngtalay, as he reveals in his German-accented English. I ask him how things have changed in the island over the years. "There have been so many changes," says Chootong, "but now there is definitely much more local interest in fine dining, with many more knowledgable customers. Previously, we were often just catering to tourists, but now all islanders, both Thai and expats alike, want something unique and better. I see the development of Phuket's restaurant scene from hotels to independent outlets. It happened in Bangkok ages ago, and now it's here."
Nikola Lesar, Boost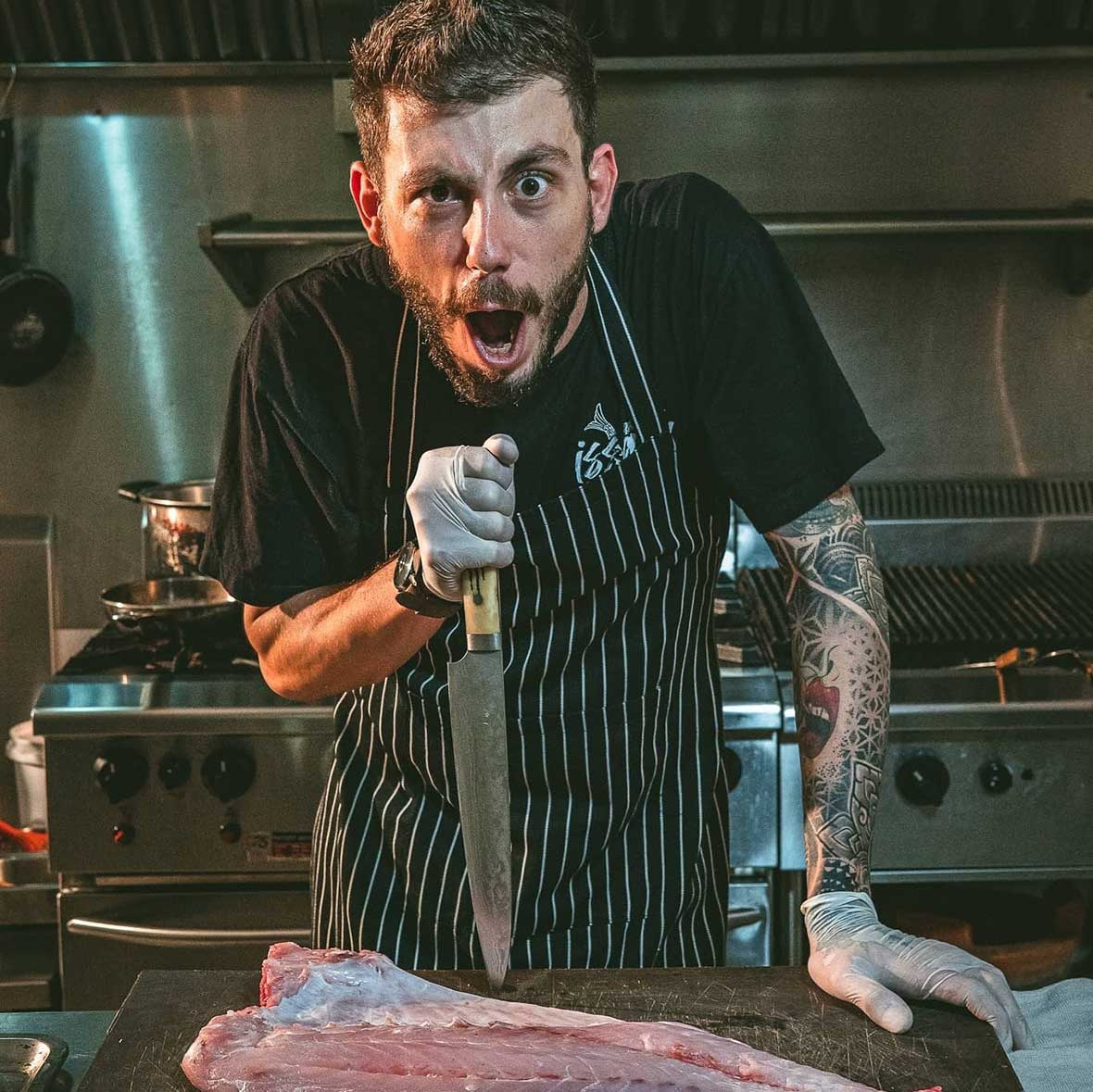 With an island of chefs from around the world, Nikola Lesar has one of the more unusual backgrounds. "I come from a small town in the far north of Croatia called Cakovec, which is close to the Slovenian, Austrian and Hungarian borders, where you have this mix of cuisines blending together, plus Italian influence from the west."
Lesar was surrounded by good food from a young age. "I loved watching my mother cook, and I was always interested in learning new tricks. I also had to watch over my younger brother, since my parents were working." By the time he was in high school, he was making meals for the whole family. However, the doors really opened for him when he won the Croatian version of TV show MasterChef. "I applied randomly and without any expectations, but the show, the people I cooked with, and the judges opened my eyes to a world of professional cooking – I was immediately hooked."
Following that success, Lesar worked in several top restaurants in Croatia, but was always keen to discover new flavors and grow as a young chef. "I took some time off and traveled 200 days through China, Vietnam, Cambodia, Nepal, India and the country I fell in love with, Thailand." Seeing that the culinary scene was booming, and attracted by the equally varied street food, he decided to enroll at LeCordon Bleu in Bangkok, where, as part of his course, he had the chance to work at the Banyan Tree. After graduating from his class, he was offered a position as Sous Chef at The Never Ending Summer in Thai architect Duangrit Bunnag's creative Jam Factory project.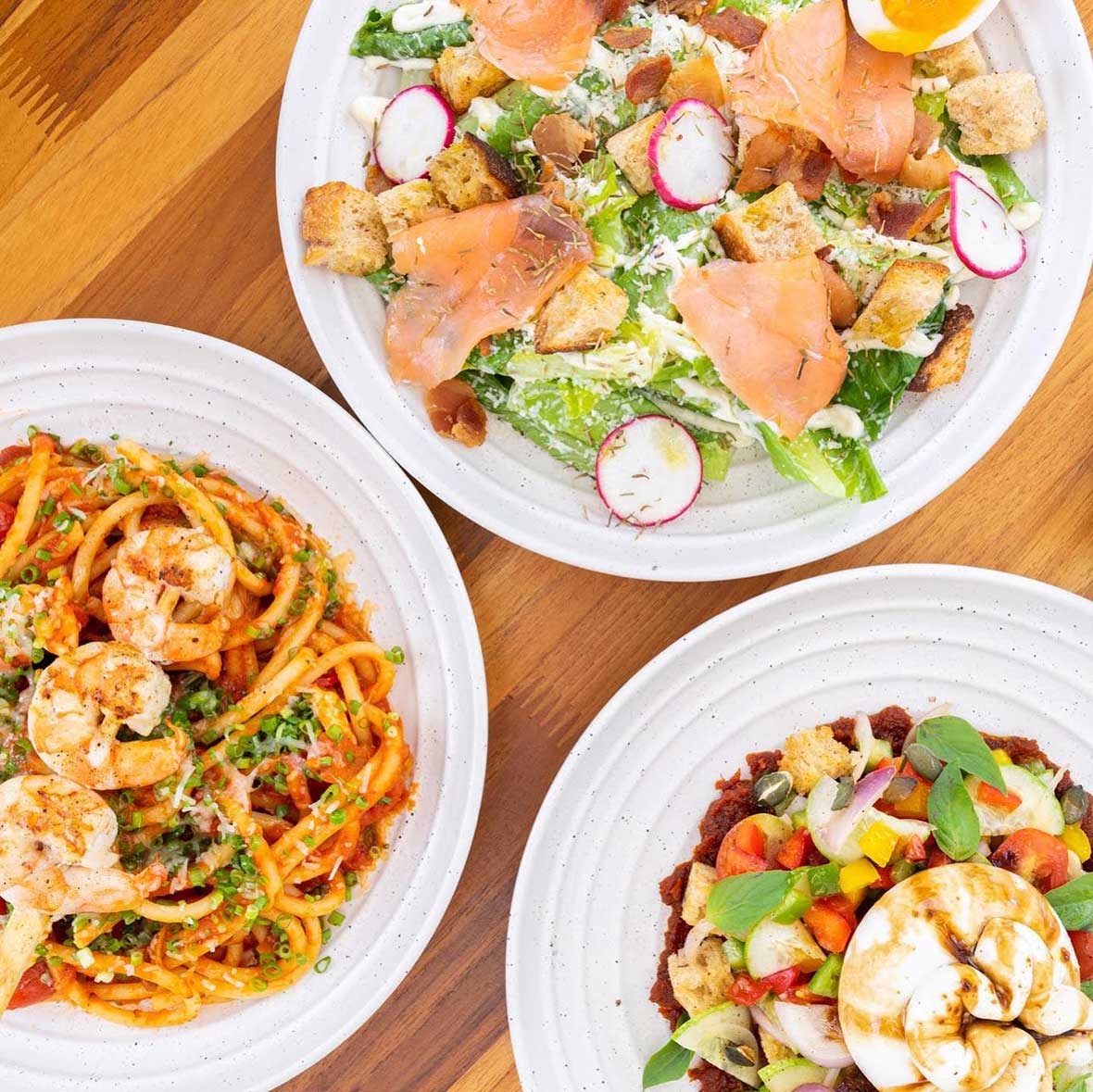 There he learned all about authentic Thai cuisine, but Phuket soon came into the picture. "At LeCordon Bleu I met an amazing pastry chef Chonthica Surajaroenjai and we fell in love. Our passion for food kept us together, and we decided to return to her home island of Phuket, and give her mother's beach restaurant in Patong a new life. Rustic was born." (It has since closed, Lesar moving on to Issara and now Boost).
Lesar agrees that although Phuket's dining scene has come a long way, there is still some to go. He thinks the answer to future success lies in mutual support. "I think chefs here need to work more together in order to push it forward. It's a little bit hard to group up with other chefs, since most of them come from resorts and hotels which don't allow so much personal development when it comes to building a good foodie scene. With exceptions, It's rare to see new and interesting dishes on menus. Phuket lacks small chef-owned restaurants that do this becacuse of passion, and not profit."
Lesar's ambitions are simple: "I hope I'll get a chance to experiment with Croatian food again, and can show the world what my home country has to offer. Other than that, I want to be a good chef, with a good kitchen crew, that cooks damn good food."
This article was originally published with Tales of the Orient, a 100% reader supported platform for independent travel writing by Simon Ostheimer.