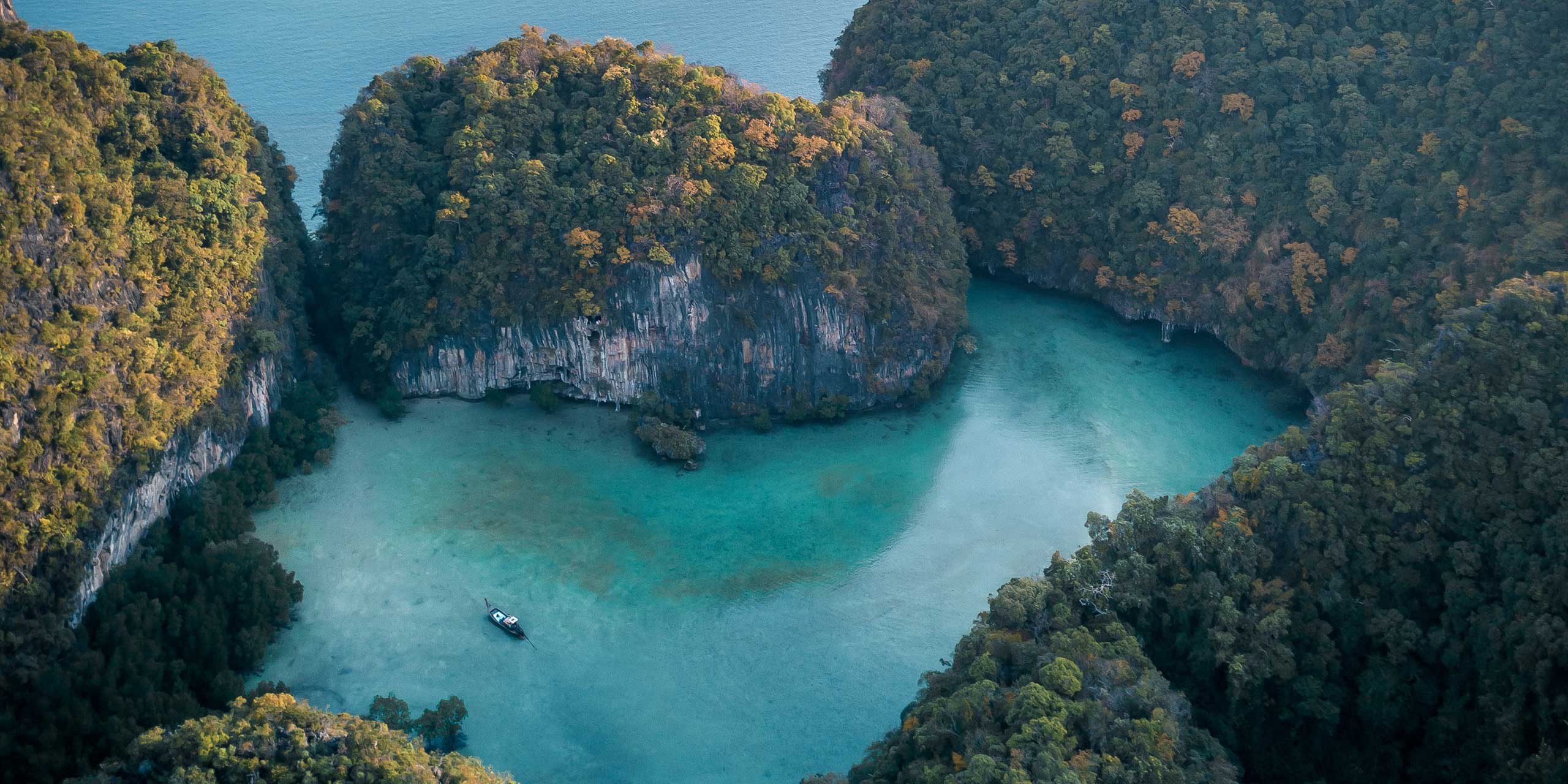 It's official. Thailand is finally open. As of yesterday, November 1, the Land of Smiles is ready to greet visitors from the lush mangroves and beaches of the Andaman in the south to the mountains and cuisine of the north. After the reasonably successful Phuket "Sandbox" scheme, now vaccinated visitors can make their way into the country simply and with a minimum of fuss.
Krabi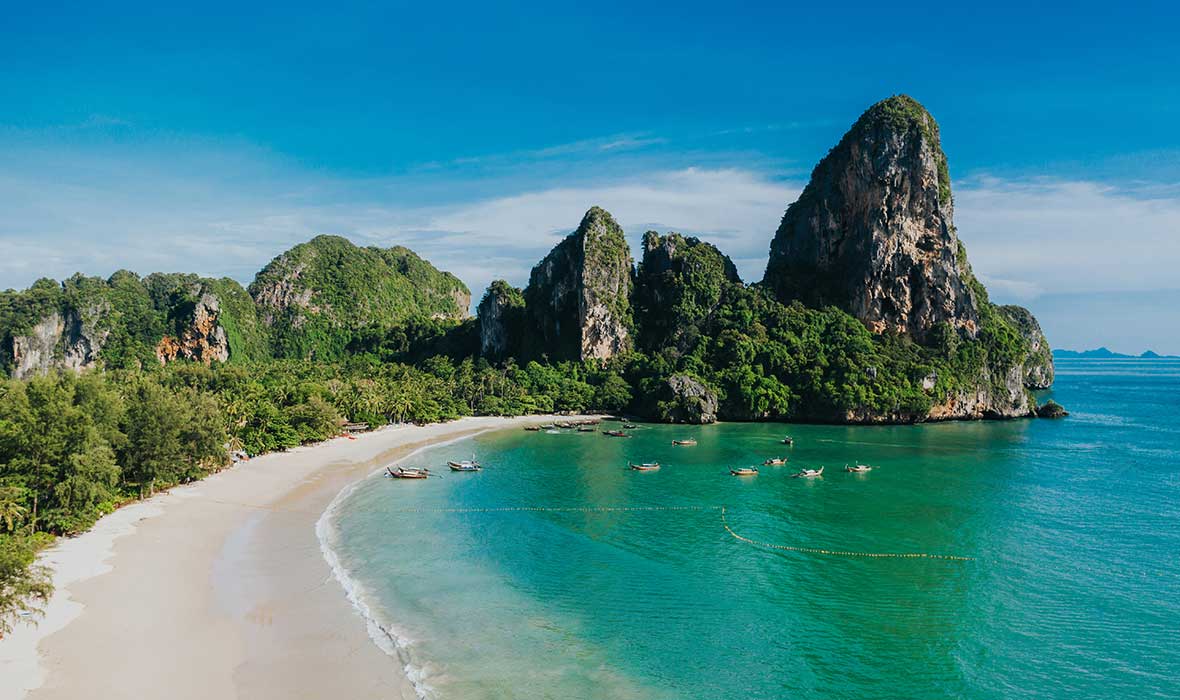 A small peninsula isolated from the mainland, Railay beach in Krabi features some of the most recognizable landscapes in Thailand. The luxurious Rayavadee is accessible only by boat from Krabi pier, framed with dramatic limestone cliffs. Nestled in coconut groves the Rayavadee is a Remote Lands favorite and offers opulent living amid beautiful classic architecture.
Though not as famous as its neighbor to the east, Krabi is an ideal holiday destination for families, combining the mainland with the magical karst spires of the islands. From here, visitors can take their pick of adventure, luxury, and relaxation. What's more the whole of the region has benefitted from the recent cessation in tourism, with the water clearer and the jungles lusher than they have been in a very, very long time.
Phuket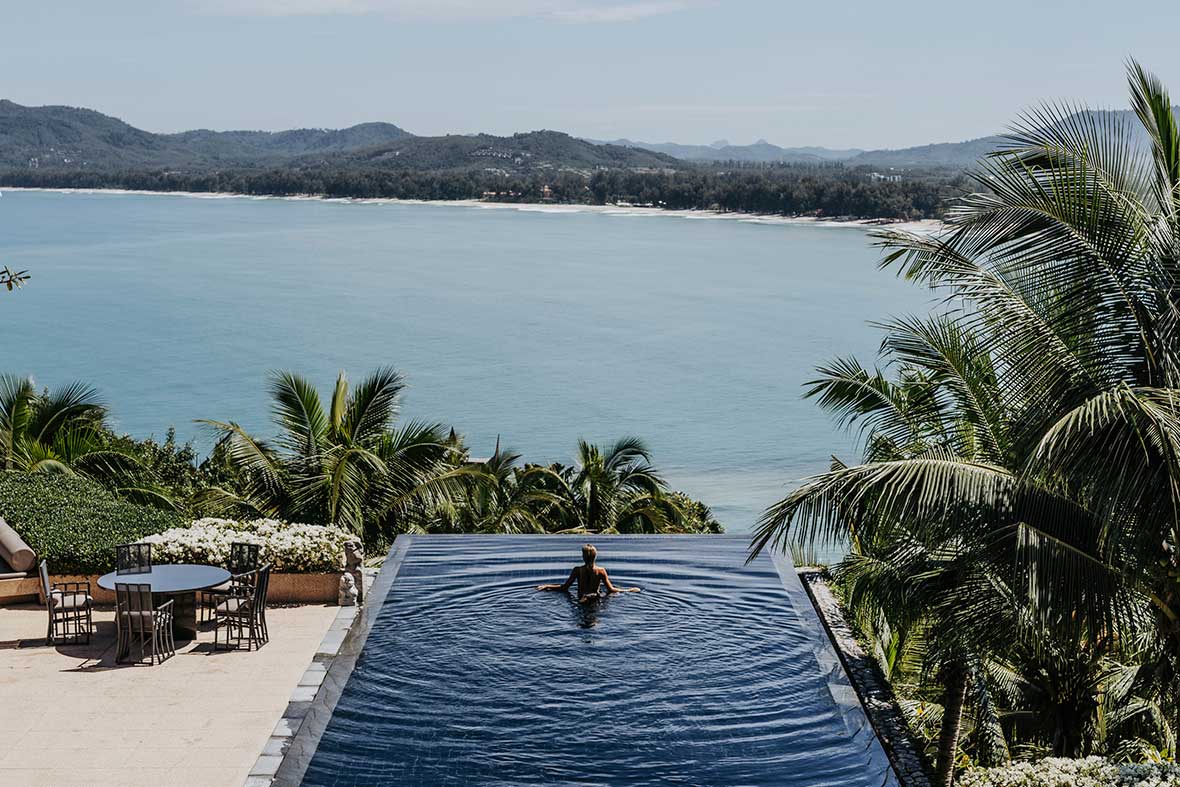 Phuket, Thailand's largest island, is the most important destination in the Andaman Sea. A starting point for travel to everywhere in Southern Thailand, the most famous island in the Kingdom hosts some of the finests resorts in Southeast Asia. From Amanpuri's 40 Thai style pavilions on a private white-sand beach and sprawling cliffside villas at Anantara Layan to Michelin-star cuisine at Trisara, Phuket is paradise. 
Phuket was the first place in Thailand to open to international travel following the Covid-19 pandemic, and it has been a breath of fresh air for Southeast Asia travel. Now, international travelers can once again fly directly to Phuket for a perfect holiday. But, don't forget to check out the culture of Old Town in Phuket or the Michelin stars of the island's finest dining establishments, namely that of Trisara's Pru.
Koh Yao Noi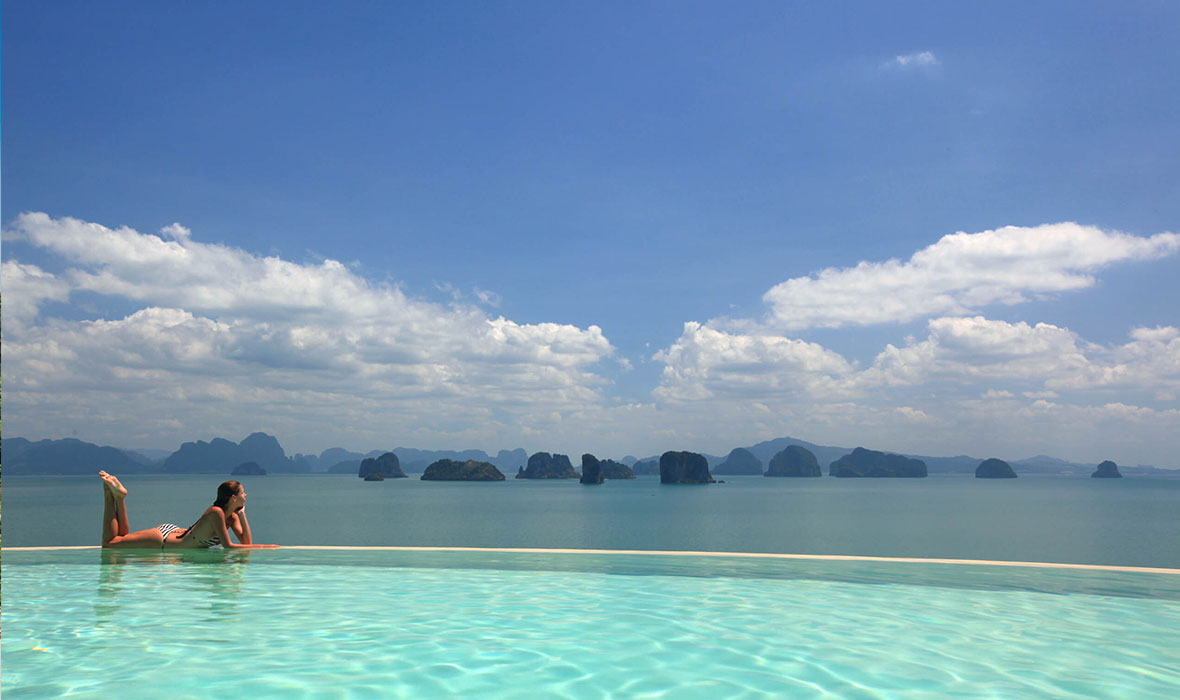 Koh Yao Noi, found in the Andaman Sea between Phuket and Krabi, is home to lush forests, white sand beaches, and a horizon filled with stark karst mountains. Spread over almost 24 acres of Koh Yao Noi, the ultra-luxe Six Senses Yao Noi thrives in a green wonderland of limestone pinnacles, with villas featuring infinity pools and dramatic sea-views.
Koh Samui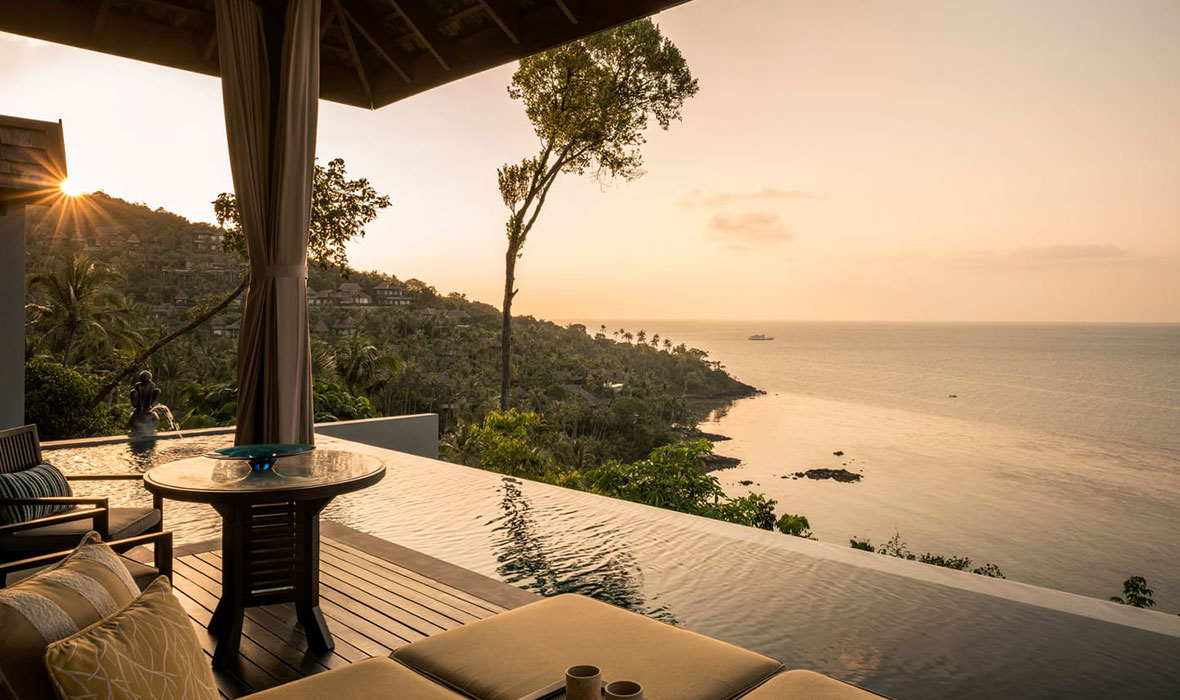 Koh Samui in the Gulf of Thailand is an ideal summer getaway to indulge in a mix of island and jungle life. Get in shape with a Muay Thai master, tear through the trails on an ATV, or scuba dive in crystal clear waters. Samui boasts some of Thailand's finest seaside hotels outside of the Andaman Sea, including Six Senses Koh Samui — featuring plush rooms and views across a rock-fringed bay. The Four Seasons Resort Koh Samui is a tucked-away hillside resort above the Gulf, featuring spacious Thai villas wrapped in tropical gardens.
Koh Phangan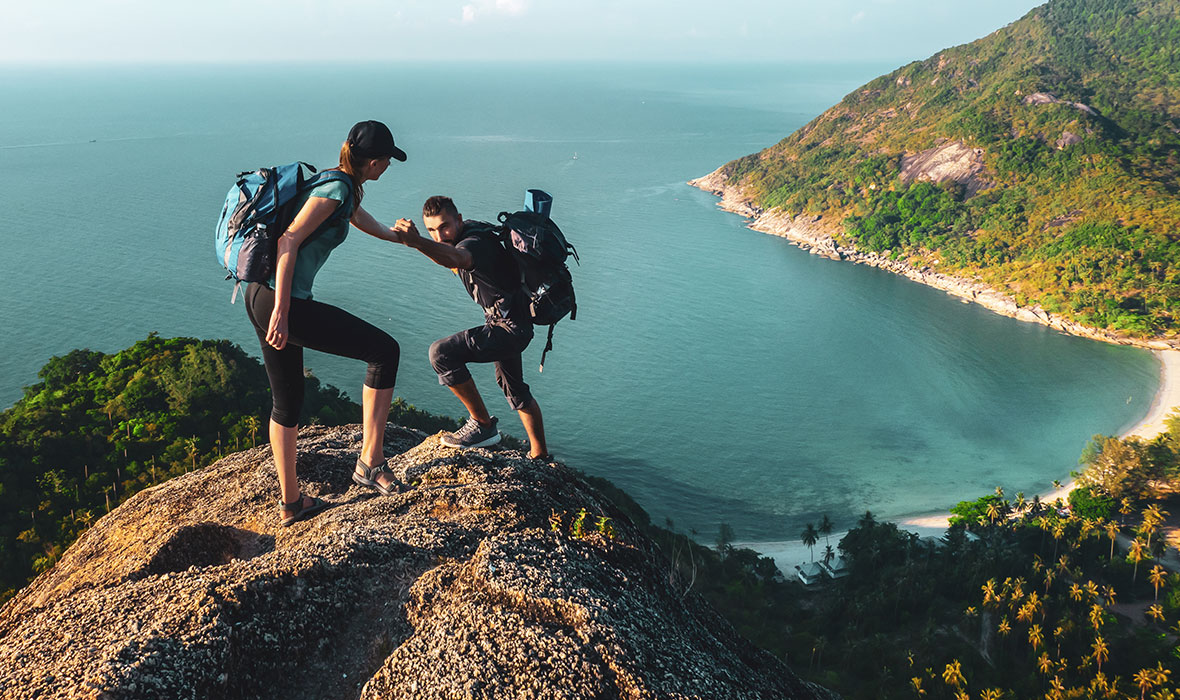 Just a short speedboat ride from neighboring Koh Samui, Koh Phangan has long been known for its wild nights, but Anantara Rasananda is redefining the rainforest foliage, coconut palms, and temples of this stunning island. An ideal jumping off point for island hopping and diving to Koh Tao and Ang Thong National Marine Park, Koh Phangan is a burgeoning destination for luxury travel.
Chiang Mai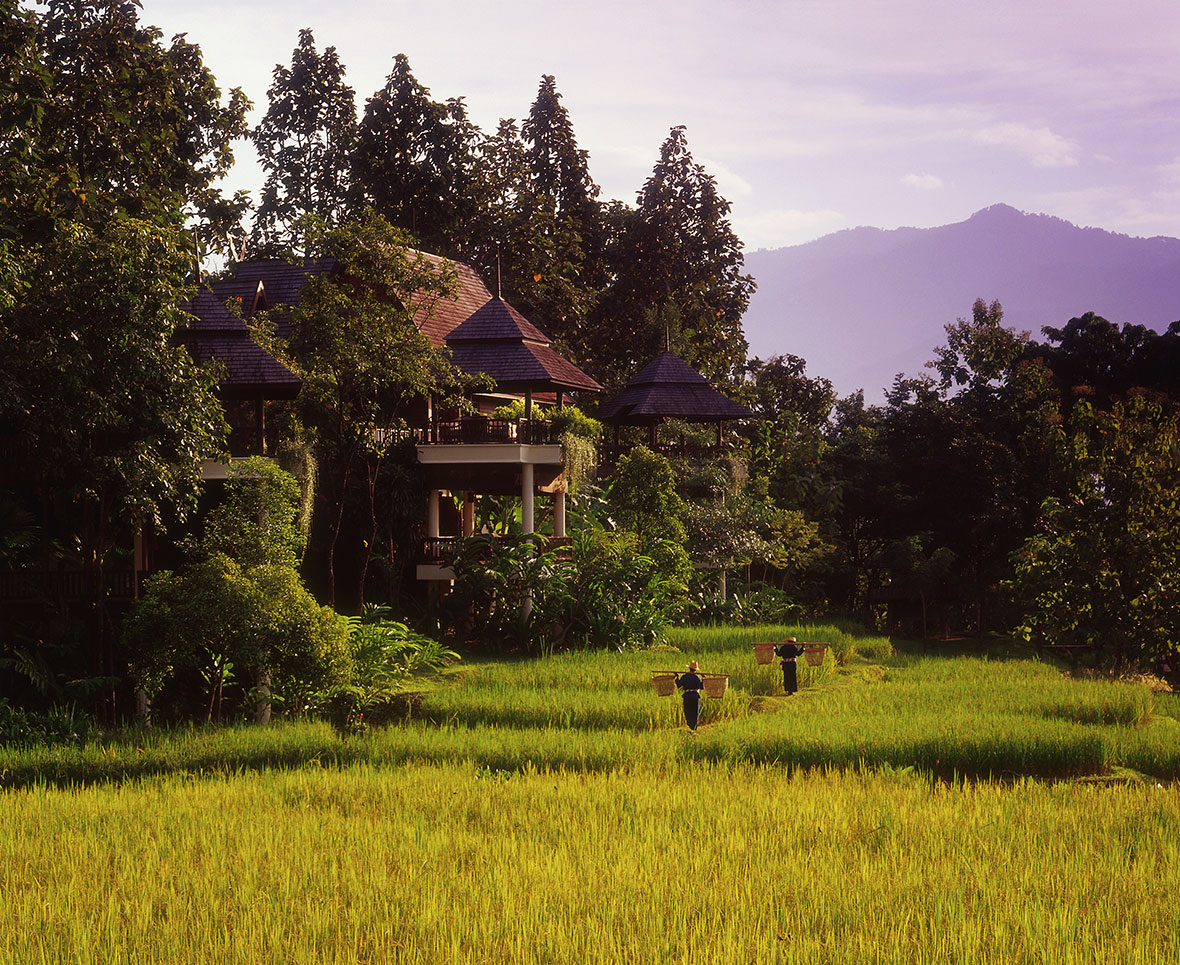 Chiang Mai, found in the mountain heart of Thailand's north, plans to open to international travel in October. A mix of distinct cuisine, adventure, and wildlife, Chiang Mai is a spiritual alternative to the island destinations in the south. Overlooking terraced rice fields, the Four Seasons Chiang Mai is a majestic retreat hidden in the Mae Rim Valley. For a city escape, travelers can indulge in the unique charm of 137 Pillars House, which sits idyllically along the Ping River, adjacent to Wat Gate Khar Rham Temple.
Chiang Mai has long been a Remote Lands favorite not just for its mountain beauty, but for its culture. Try the "Tastes of the Lanna Kingdom" itinerary from Remote Lands to follow your palate through northern Thailand's finest dining options.